Out of all the recipes I made in 2021, here are the best things I made in 2021 that I keep craving week after week!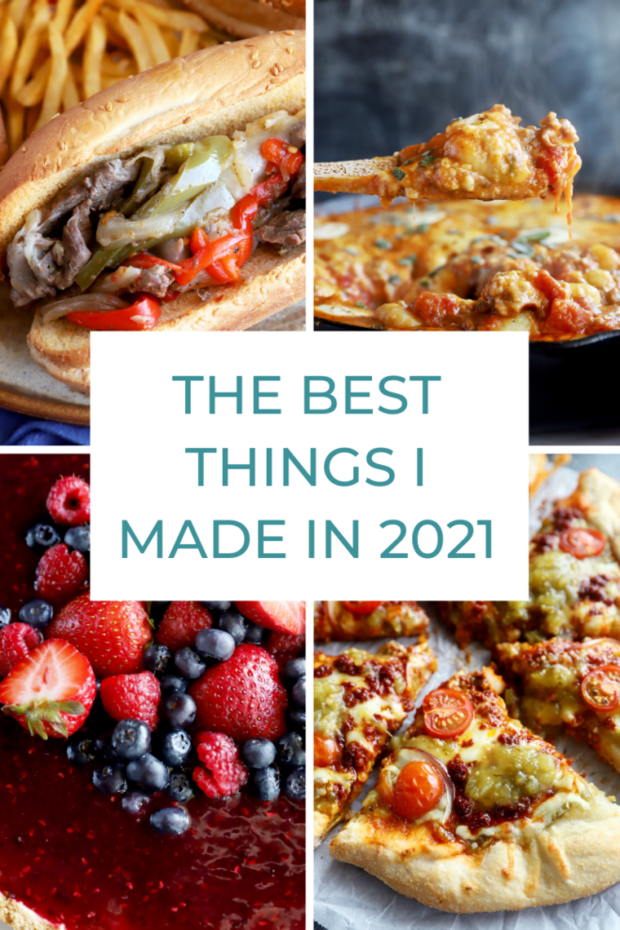 Well, it's been a few years since I busted out one of these posts, but I thought it was high time to bring it back! I used to do an annual Best Things I Made post, and it was always so fun to go back through and pick out my personal favorites.
I can't believe that we are almost about to head in 2022! The last two years have been a whole new world with the pandemic, pregnancy, and of course Babycakes rocking our entire world. With 2022 starting tomorrow, I can only say that I am SO excited. I really think that next year is going to be a great one. Don't you?
Well, let's get back to the food, shall we?
Get your fingers ready to do some pinning because you are going to want to try each and every single one (if you haven't tried them already that is!) of the best things I made this year.
Check out the Best Things I Made in 2022 for more recipe inspiration!