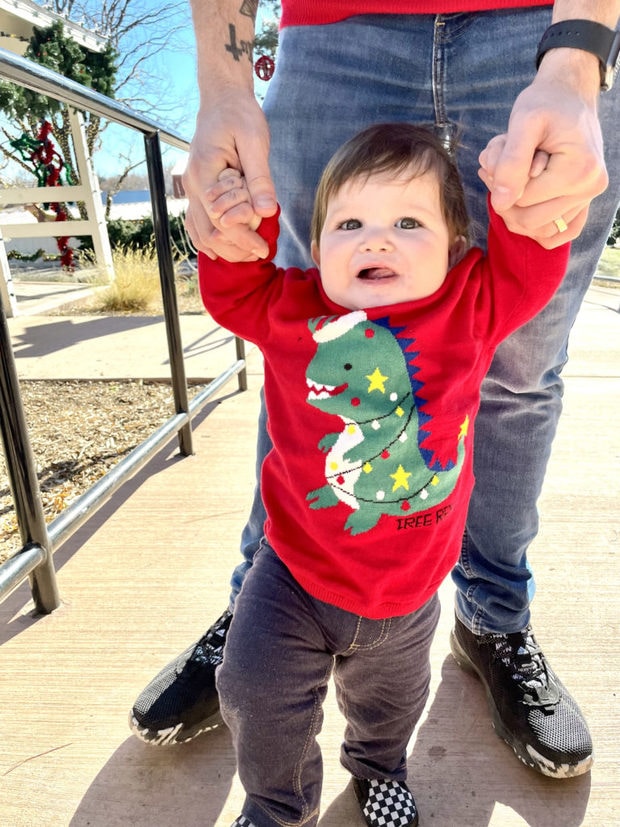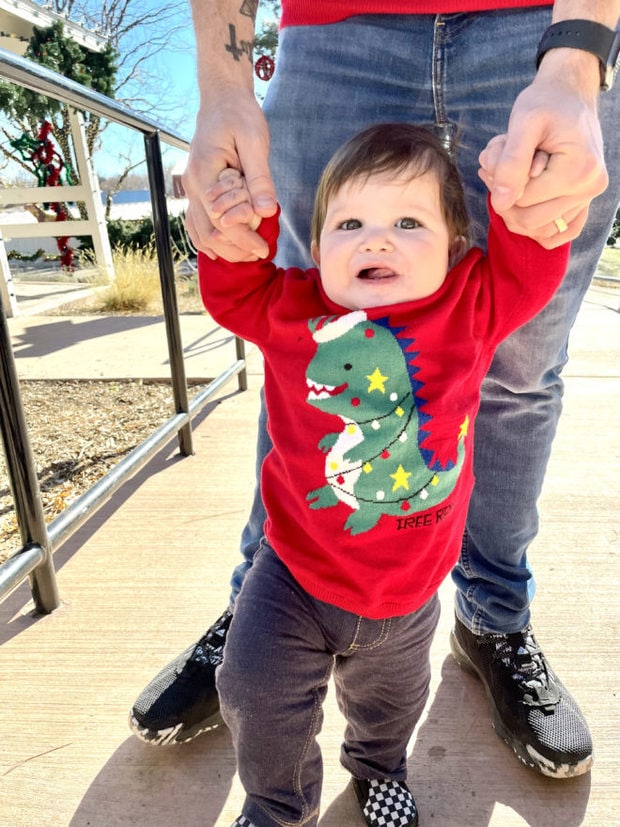 Hey there! Long time, am I right?? It's been a minute since I did a Weekly Slice, and to be honest, it's been a hectic thing to try to work in every week! However, I miss doing them and I heard through the grapevine that some of you are missing it too… So I am coming back at it with Monthly Slice until I can get my life back in control (I.e. once Babycakes is taken off my hands a little bit more hahaha).
So here's the quick life update over here since it's been about 6 months since I've dropped in without a recipe, mmkay?
Babycakes is almost ONE YEAR OLD. How the heck did that come up so fast? He's close to walking, full of energy, and wants to know the words for everything he points to. He is starting to say a few more words like "light" and "dog". This is his first Christmas, and I am SO excited. It's going to be completely magical!
Work has been insanity and I'm just trying to keep up at this point. I am SUPER excited to have a big surprise for you all coming in January! 2022 is going to be a big year.
Speaking of big year, this next's year's word for me is intentional. As Babycakes grows, as my business grows, I am finding it more and more vital to be intentional with the decisions I make and with my time most of all. This year I really want to focus on being more intentional with my decisions instead of continuing on with the same ol' routine day after day! What's your word of the year? Tell me in the comments below!
The dogs are doing great – crazy and loud as ever. Because I know some of you are wondering 😉
song of the month
Since it's the holidays and you all KNOW I love holiday music, this month's song is Santa, Can't You Hear Me by Kelly Clarkson and Ariana Grande. Talk about two powerhouse singers getting together and totally smashing it! I could listen to this song on repeat all month long.
foodie things
gingerbread scones sound like the ideal breakfast for Christmas morning, don't they?
I want at least two slices of this eggnog cake right now.
A bowl of spicy lasagna soup is officially on the menu for the day after Christmas at our house!
My drink of choice for Christmas Eve is definitely this Christmas old fashioned.
Last minute baking idea! Florentine cookie bars look like such a treat.
Frosted cranberry drop cookies are just magical.
Who else wants to sip on one of these pomegranate margaritas??
Short rib onion soup… I just, I need it immediately.
random things
QUIZ TIME! Lets start with how well do you know How the Grinch Stole Christmas? I got 50%… eek.
Ok one more, which fictional character are you? I got Santa Claus! ACCURATE, haha. Even though he's obviously real so…
"It's beginning to look a lot like March 2020." Sorry not sorry. Dark humor warning lol.
Need some more children's books? Here are the best of 2021.
How life's daily challenges can actually be gifts in disguise.
easy holiday cocktail recipes
Looking for a signature cocktail for your upcoming festivities this week? Here are some of my favorite holiday-themed cocktails to imbibe with!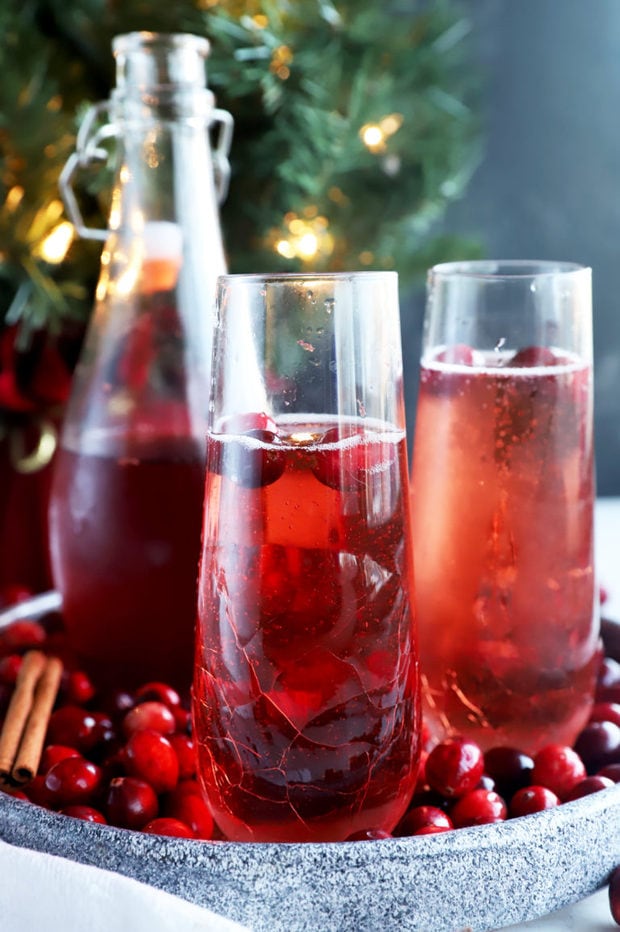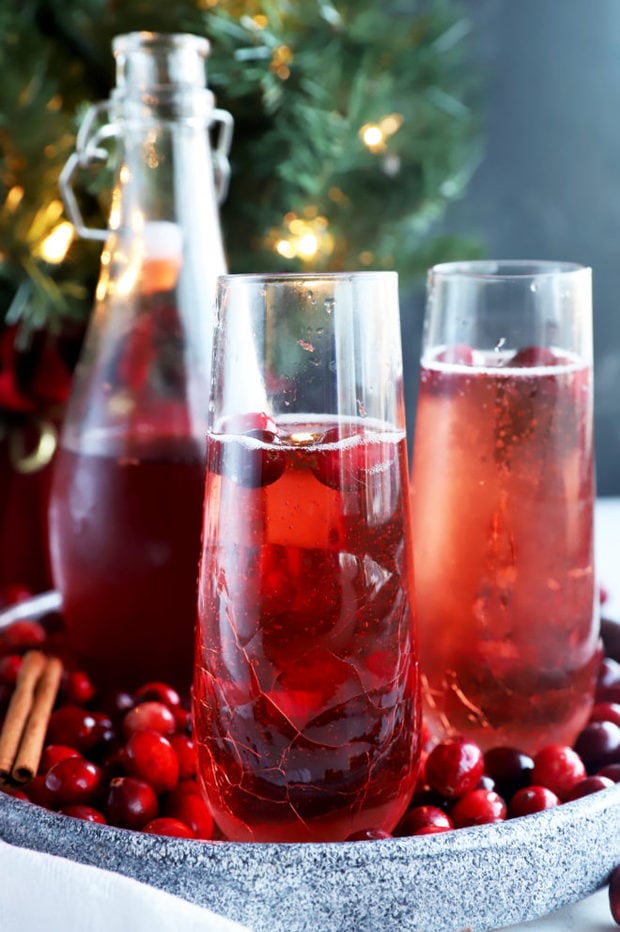 Cranberry Spice Sparkler – Love bubbly? This easy cocktail is a tart and tangy fizzy surprise!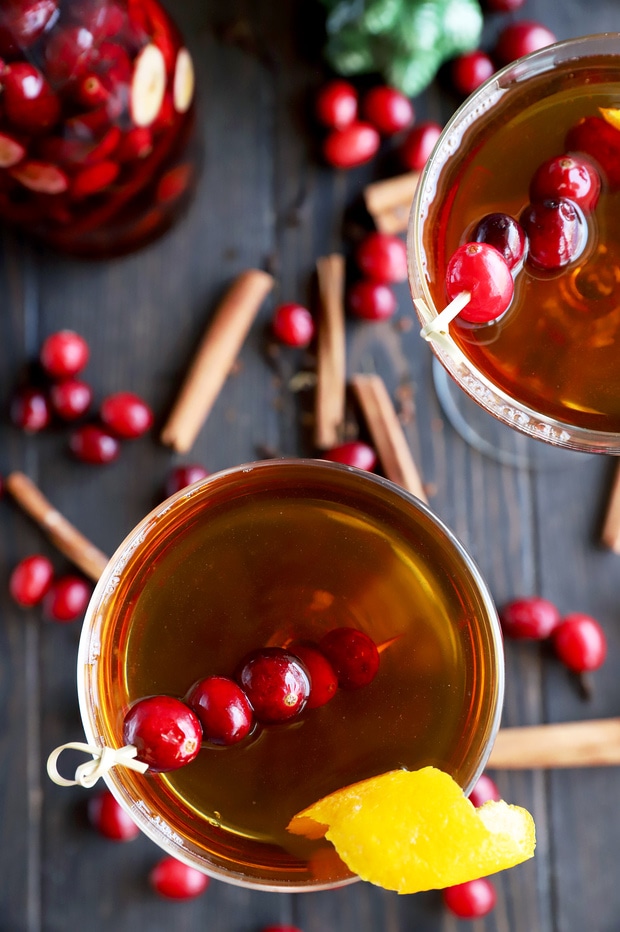 Cranberry Spice Manhattan – For those who love a classic cocktail, this holiday spin is so much fun.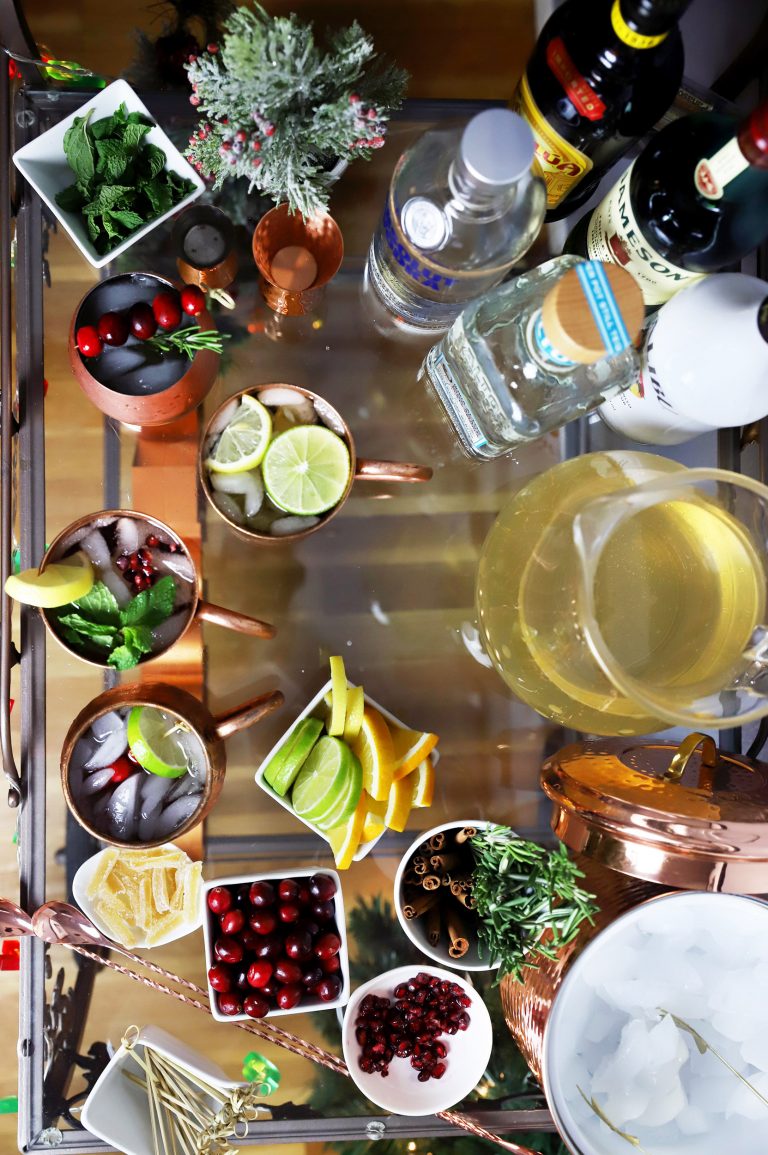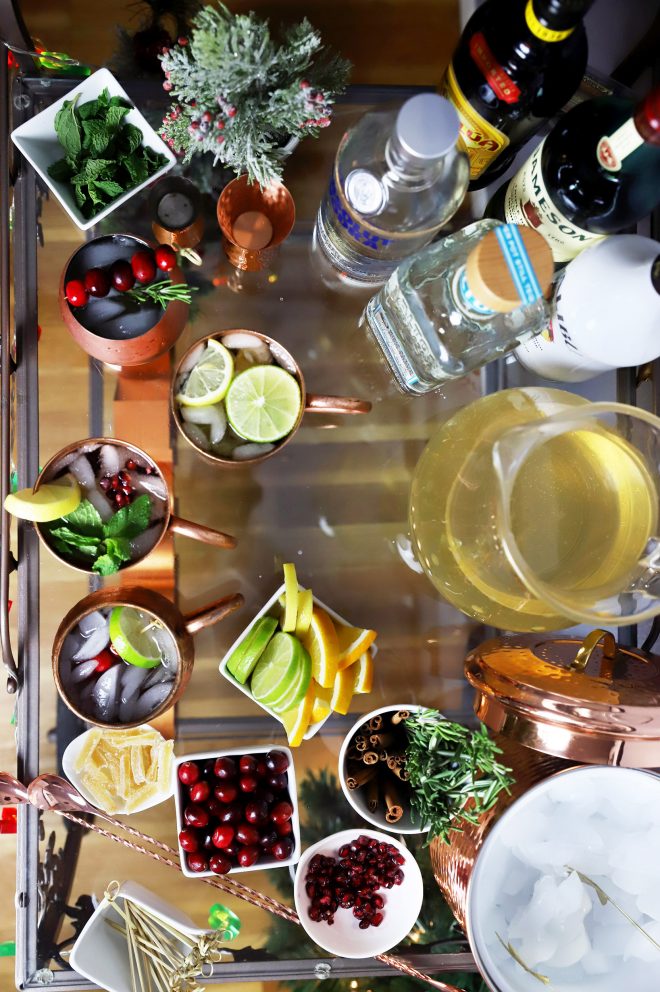 Festive Mule Bar Cart – When you don't feel like making cocktails all night long, bust out the festive mule bar cart! Everyone can have fun with their own flavors and garnishes.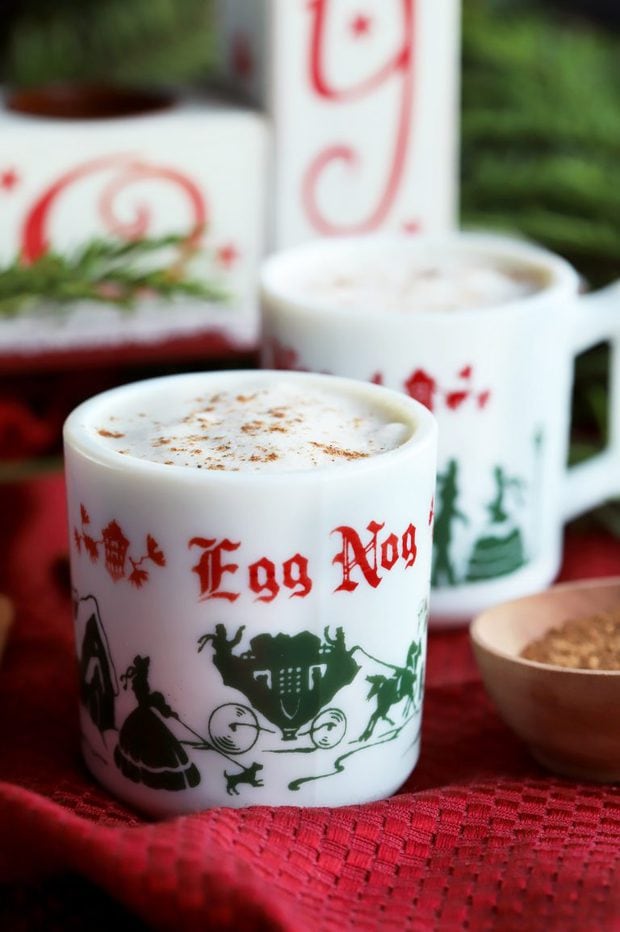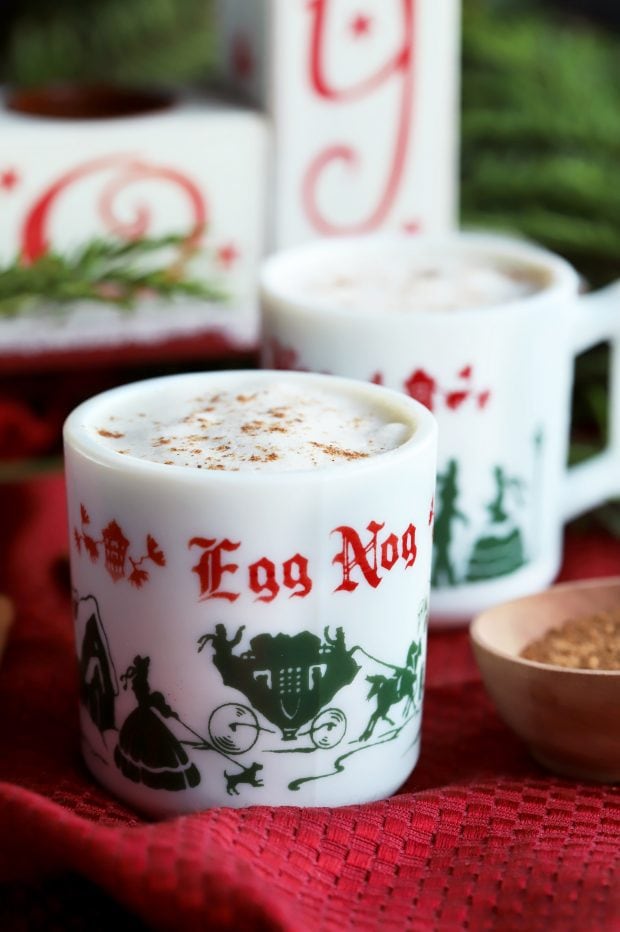 The Best Homemade Eggnog – What's Christmas without some eggnog?! This recipe is boozy, but you can easily omit it to make it kid-friendly.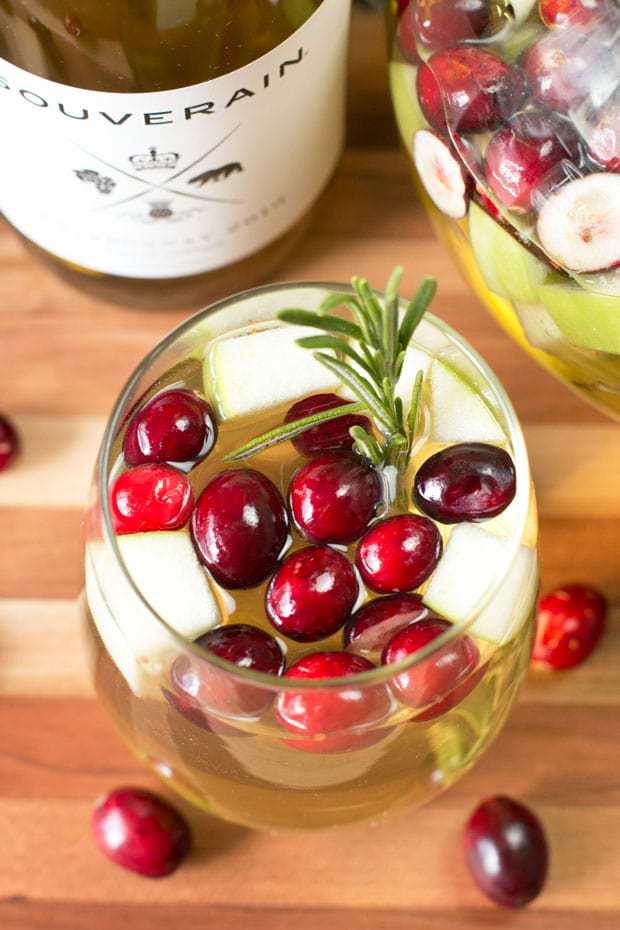 Christmas Sangria – the most popular recipe on my site year after year! It's the easiest sangria and super festive!