Please note this post contains affiliate links.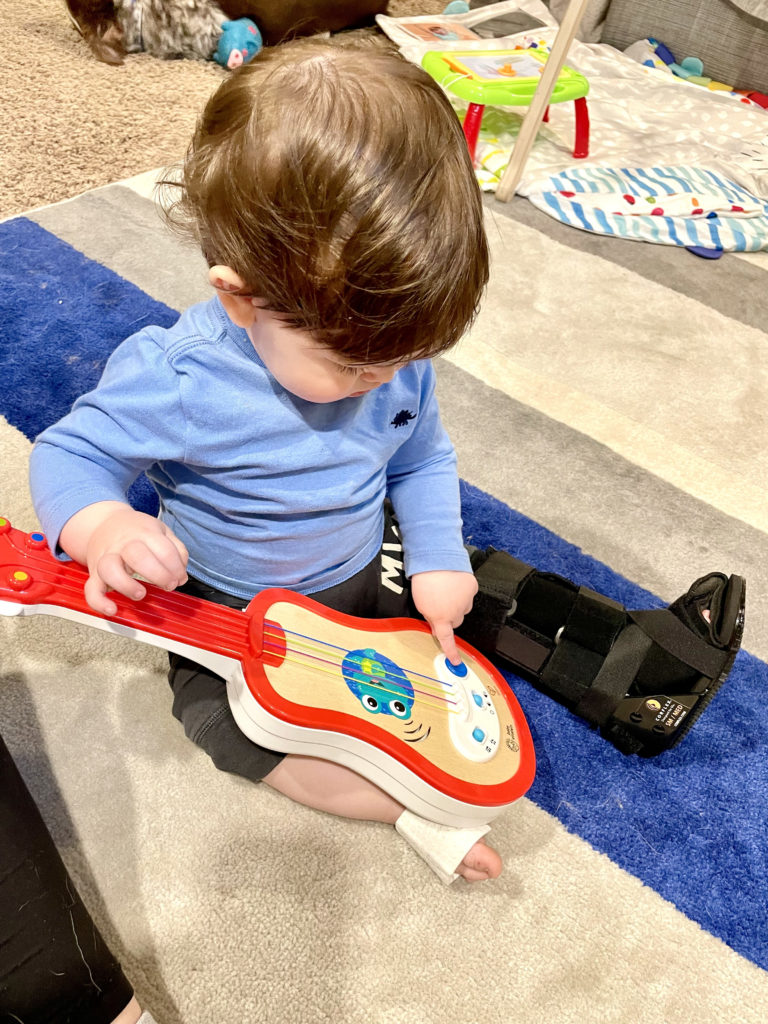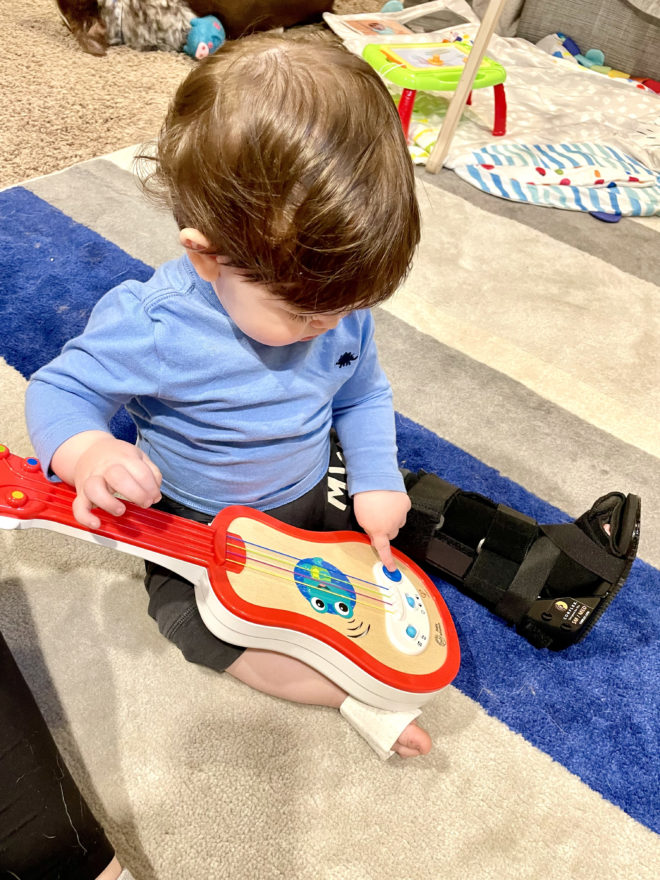 Well.. I have to say, this is not how I thought January would start out. It's been a whirlwind of prepping for the new site launch, trying to stick to goals (and failing 100%), and then an accident with little Babycakes which has him in a boot for the next month.
Needless to say, I'm one exhausted mama and it's only January.
There's going to be a switch back to getting back to work over here in 2022 and I am both terrified and excited about it. I don't know how many of you can relate out there, but if you can, please let me know how you got through the switch. It's hard to imagine spending a little less time with Babycakes, but at the same time, I'm excited about the independence that it'll grant me a few extra hours a week.
The next month is going to be a bit of a struggle with managing Babycakes and his new accessory, but thankfully he's already bounced back to giggles, wiggles, and overall cuteness! So without further ado, let's move along to some giggles for ourselves.
song of the week
Song of the Week is We Don't Talk About Bruno from Encanto. You aren't surprised at all, are you? LOL This song is on repeat in my brain and I have to say, Babycakes LOVES it. Though he probably just loves watching me dance and sing like a maniac more than anything.
foodie things
I love a good snack mix and this Valentine's Day themed chex mix is spot. on.
Personally, I'm not a huge olive fan, but since I know many of you are I feel like these blue cheese stuffed olives are a must.
Sheet pan lemon chicken is being added to the menu for next week FOR SURE.
I need at least TWO slices of this easy cinnamon bread.
How cute are these chocolate football cupcakes for game day?
A slice of this lemon layer cake would be a
With the cold weather we've been having, this baked ravioli is calling my name…
fun things
The nine months of pregnancy ranked from worst to best. I do have to say, month 9 was the absolute worst but I agree with the rest of the ranking lol.
Season 2 of Bridgerton is coming!! Who else is SO excited?!
In 2020, I read over 30 books. Last year? Only 18… I need to up that number back up in 2022 and I'm starting with these best books of 2022.
inspirational things
Better days ahead quotes to refuel your hope and motivation. I think we all could use these – at least I sure could after the month I have had so far…
I loved reading this –> the messiness of being human and why we shouldn't judge each other.
cocktails are in
Right now, the most popular recipes on my site are COCKTAILS. In the dead of winter and omnicron, I can't say that I am super surprised of course. So I thought I would bring you some of my favorite bar must-haves that make my home bar a little more special.
cozy soups
This time of year, I'm all about the cozy soups. We've got a lot of holidays coming in February with the Super Bowl, Valentine's Day, and Fat Tuesday falling day after day after day starting on the 13th. GAH. Head over the Instagram or Facebook to follow my favorite themed recipes over there! For now, I leave you with all the cozy Instant Pot soup vibes to close out January: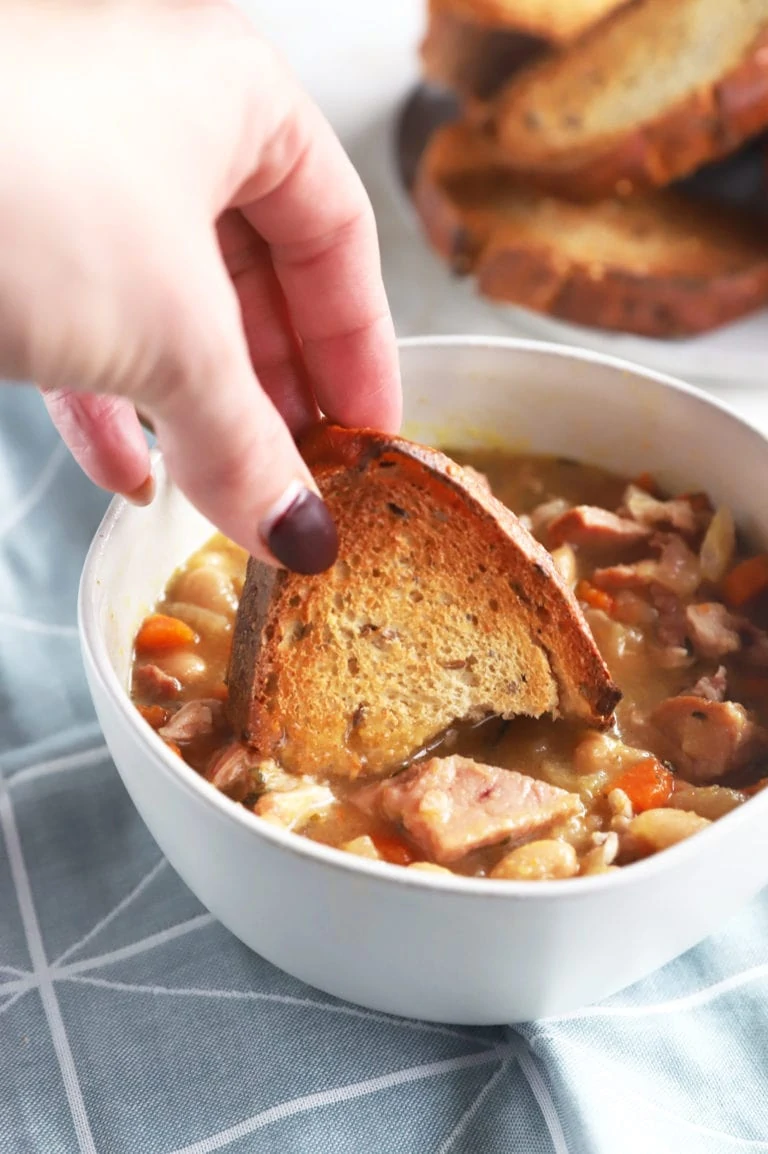 Instant Pot Tortilla Soup (a family favorite of ours!)
Instant Pot Creole Chicken Sausage Soup
Check out my last Monthly Slice here!