Elderflower Sparkler is a cocktail I finally perfected this year. Just the right amount of floral, sweet and acidic notes make this cocktail unforgettable. With three simple ingredients, it'll be the hit at any party!
It's New Year's Eve! AH. Can't. Even. Handle. It.
I don't think I've been so excited about a New Year's Eve in a reallllllllly long time. Seriously, it's been years since I had the feeling of utter joy and thrill looking forward to kicking off a whole new year. I'm gonna be honest… 2015 was rough. Yes there were a lot of insane high's and thrills that have left me utterly breathless, but there was so much change this year. There was a ridiculous amount of adjustment and I feel like I completely rewrote my story the way I've always wished I could, which was both exhilarating, intimidating and frustrating at times. At the end of the year, I can honestly say all this change was well worth it. But I'm exhausted with 2015. It feels like I've lived about 10 lifetimes in the past year and it's FINALLY done. The dust has settled. The future is bright. I'm ready to turn a new page and start totally fresh with every aspect of my life.
And so, I turn to prosecco and elderflower to give me that hazy glow that's perfect for New Year's Eve. I tried St. Germain with prosecco for the first time last year and OMG, I was hooked. For this cocktail, I added just a dash of lime juice to bring a little acidity to the party. Otherwise the mixture is just a tinge too cloyingly sweet and you won't be able to finish even one. To me, this is the perfect toast at midnight. I am already counting down the minutes to the moment the clock strikes midnight.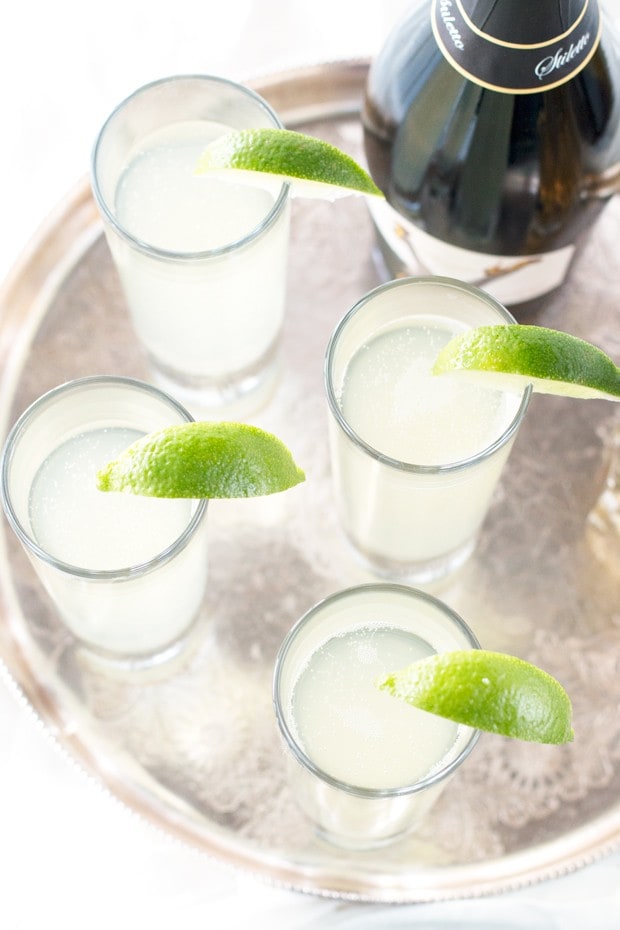 I haven't really thought of any good new year resolutions outside of the normal – get healthy, go to the gym more, stop binge eating Nutella – so I've decided to focus on a single word for 2016… Strength. It's something I think I could use a little more focus on in most aspects of my life.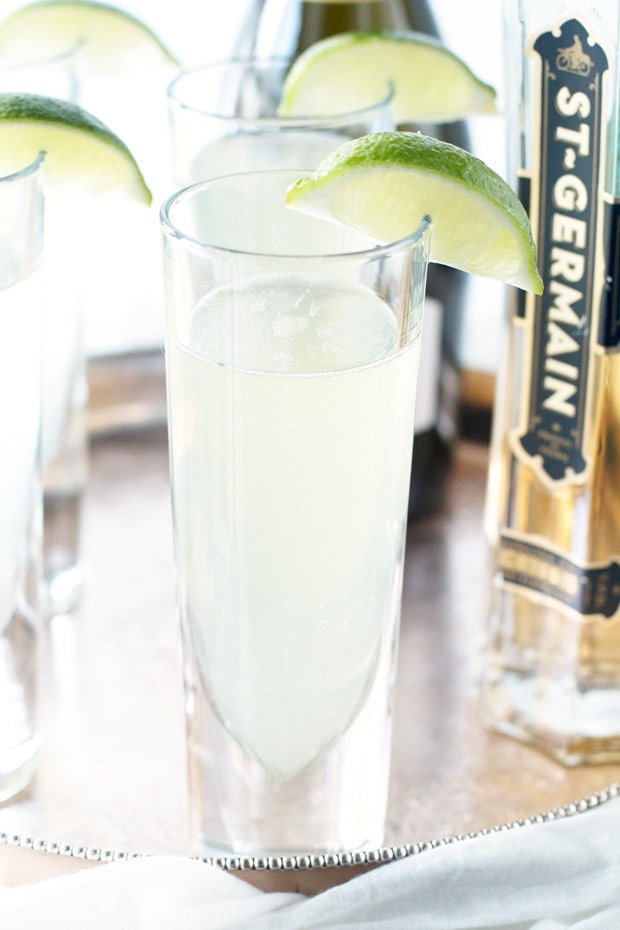 So cheers to strength, a New Year and a fresh beginning to see how to hell we can make this year even better than the last!
Elderflower can be used in so many different cocktails! A sparkling elderflower sake cocktail is a bright and bubbly sipper.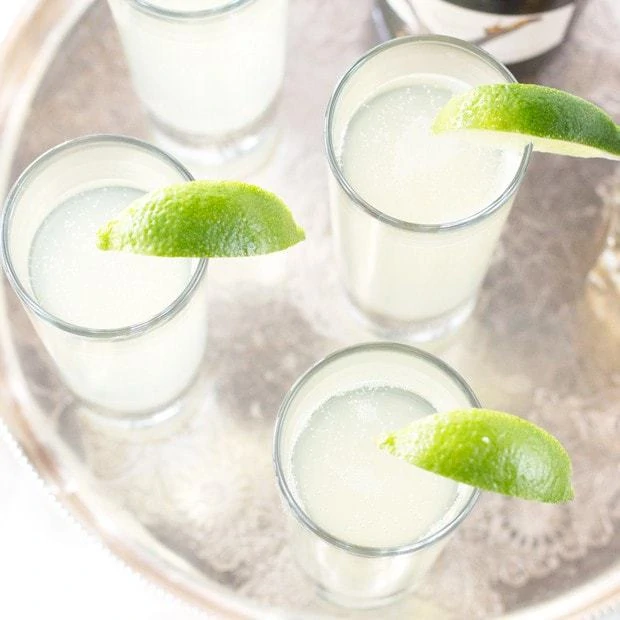 Elderflower Sparkler
Just a hint of floral and sweet make up this Elderflower Sparkler, with just three simple ingredients it will live up any party!
Ingredients
1 oz St. Germain
1/2 oz lime juice, strained of any pulp
Prosecco
Instructions
Add St. Germain and lime juice to a champagne glass. Top with prosecco and serve.