A sophisticated cocktail hour doesn't mean you have to toil away over a complicated cocktail recipe! A Lavender Rosé Royale Cocktail will stun anyone and everyone, even your most critical cocktail snob friends. The sweet, subtle lavender notes with crisp rosé and tart grapefruit juice make for a complex cocktail that is simple to make. Topped off with champagne, it's ideal for any of life's everyday celebrations!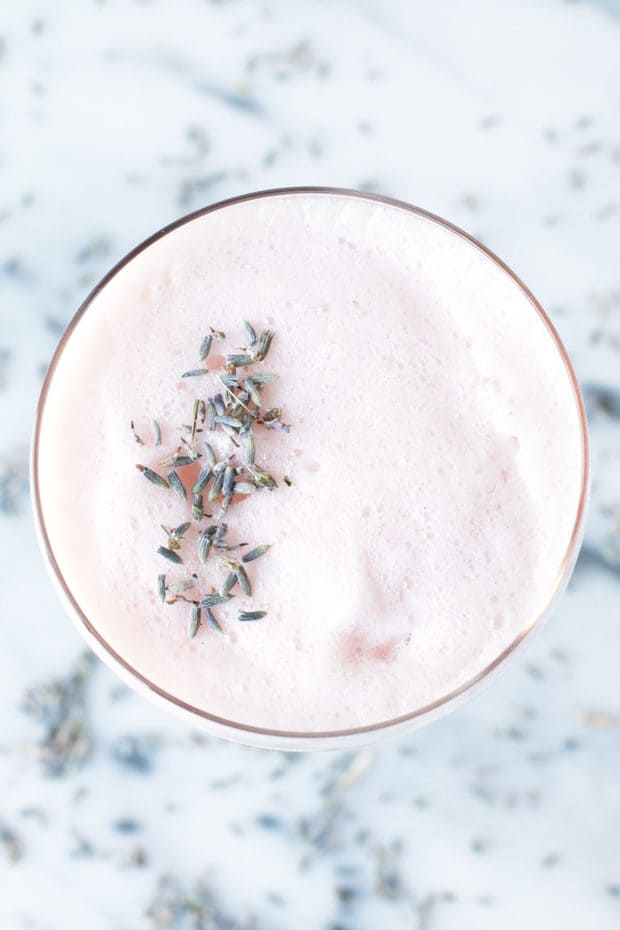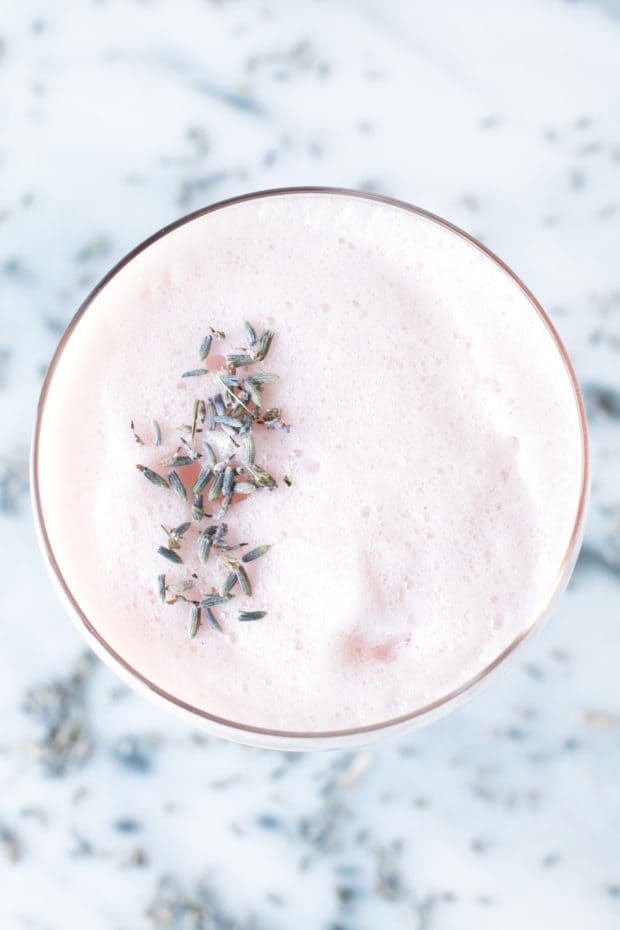 Please note that some of the links below are affiliate links. If you make a purchase through one of these links, I will receive a small commission. Thank you for supporting Cake 'n Knife!
So, I got a little fancy up in here with my weekly cocktail recipe…
Sometimes you just need a fancy cocktail to make the week a little more exciting, you know?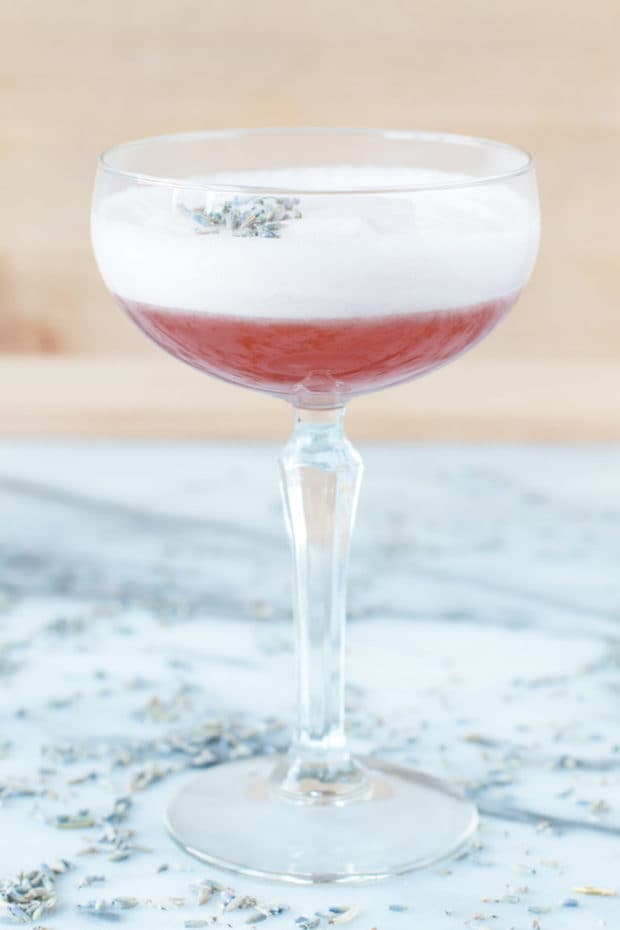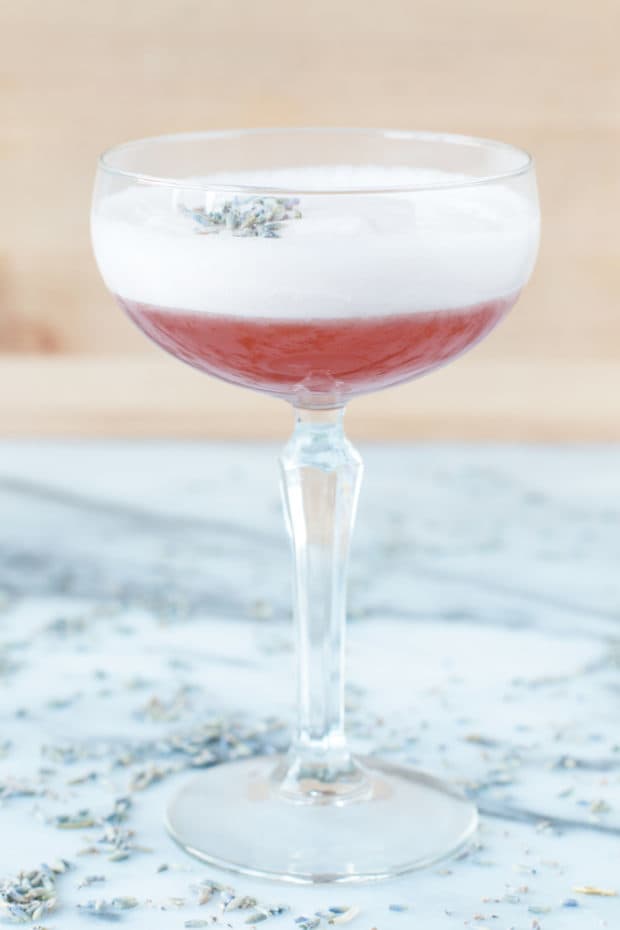 Today is a special celebration because it's the Man's birthday!
And I made a totally girly drink…
I know, not exactly the best homage to my main squeeze… Oops.
This cocktail has been on my mind for a few weeks and I needed to get it out there so you can enjoy it for these last long summer days we have going on.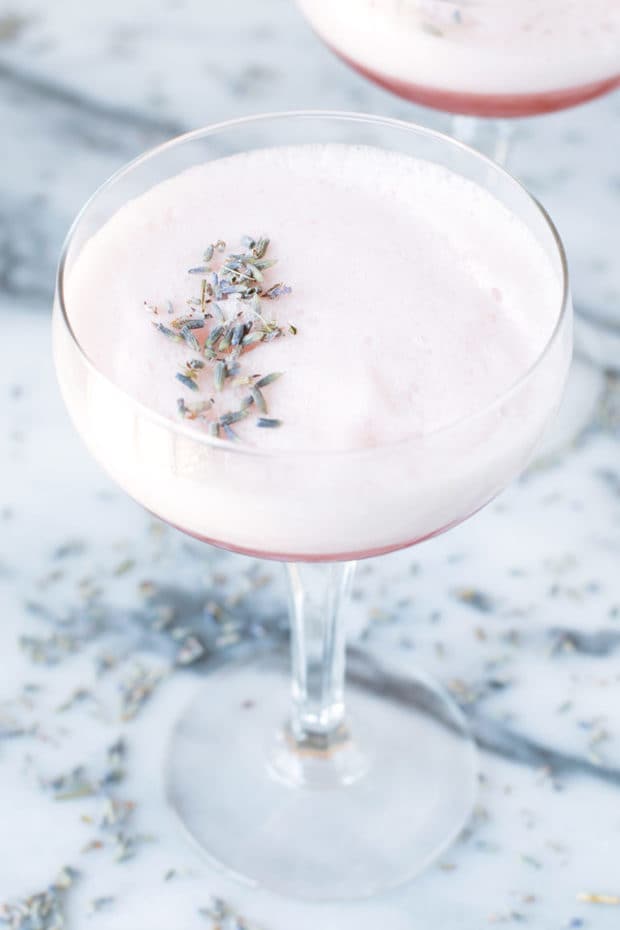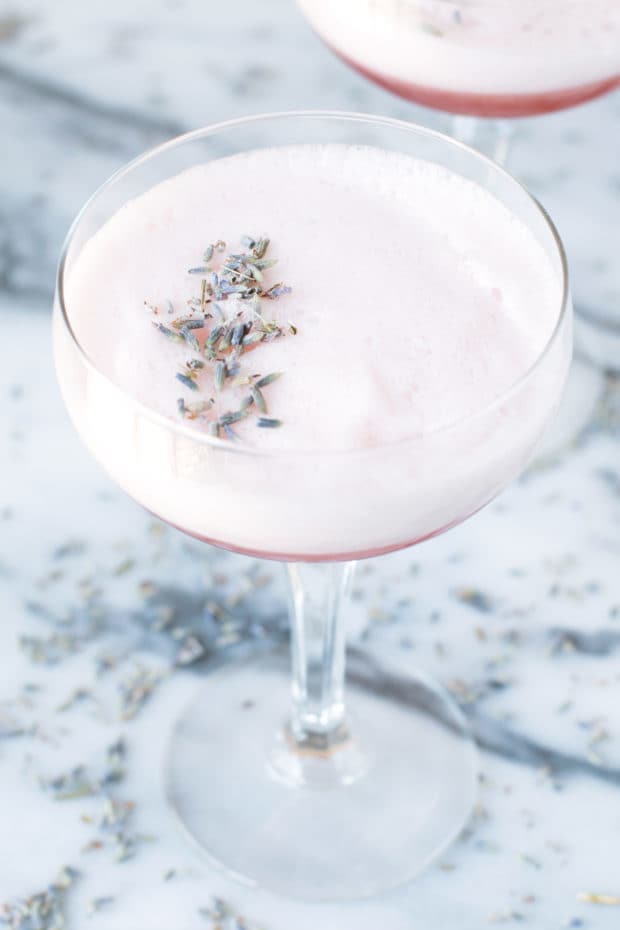 Rosé is so totally the rage right now, isn't it? I've been resisting the urge to jump on board, fervently sticking to my oaky chardonnays and rich cabernet sauvignons, but then I went to a wine tasting where I had handful of rosés that totally blew my mind.
I didn't realize there was such an exciting range of rosés out there! I discovered a few crisp, light rosés that day and I knew I had to create a fancy-ass summer cocktail immediately.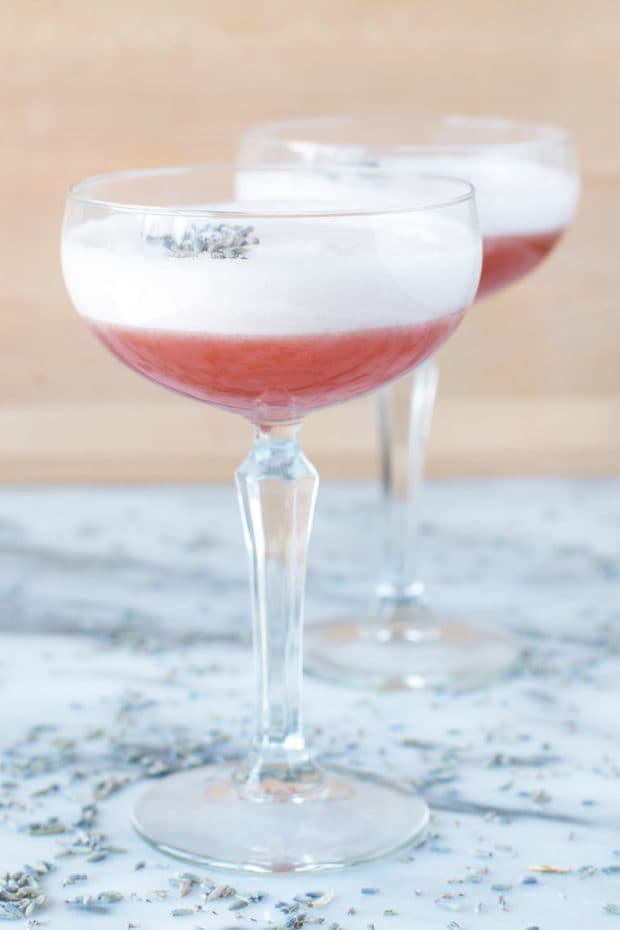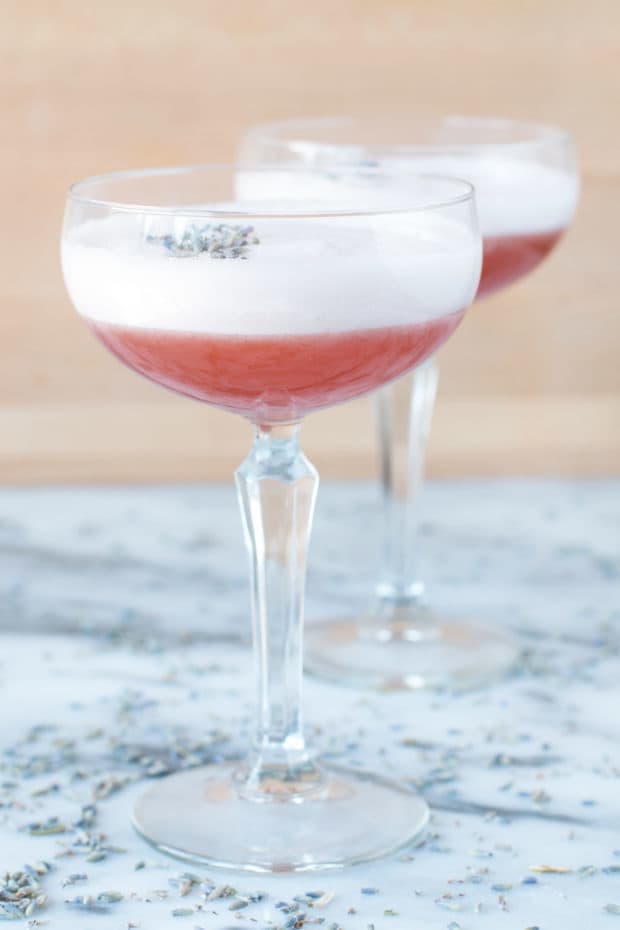 The combination of champagne and rosé is just the right combination of crisp, bubbly and refreshing. Simply pouring a glass of rosé with a splash of champagne is a delightfully easy refresher to reward yourself after a long day of home improvements.
Trust me on this, I have a month of home improvements ahead of me. I know what I am talking about.
BUT there's so much more you can do with champagne and rosé. By adding a subtle lavender simple syrup and a tart splash of grapefruit juice, you elevate a simple afternoon sparkler to a whole new level of cocktail complexity. The combination of flavors is quite stunning when it all comes together, and the foamy top from an egg white just makes it that much more "WOW-worthy."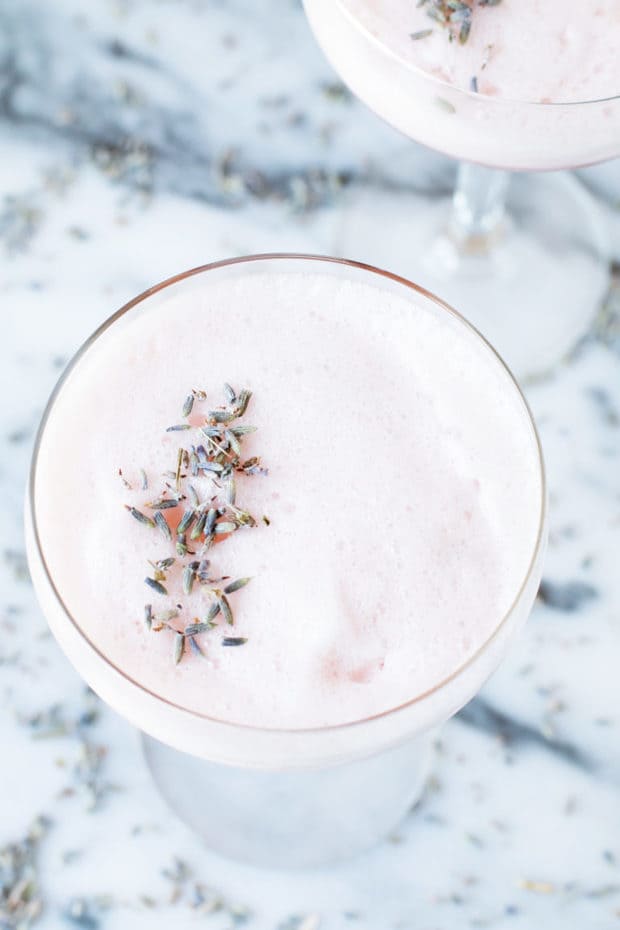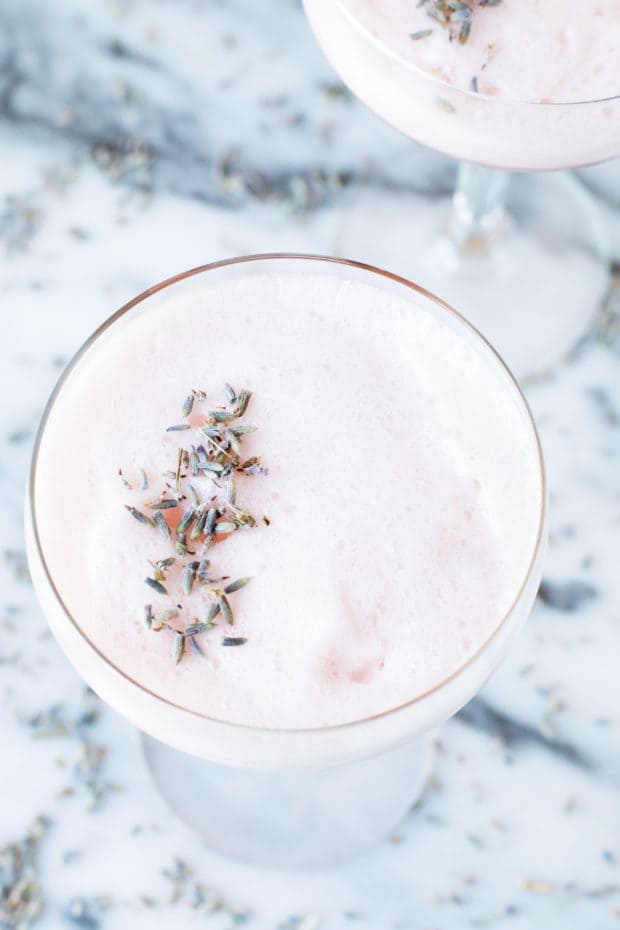 No need to go out and pay for that $15 cocktail this week. You're home bar is the next upscale bar. 😉
This Recipe's Must-Haves
Pin this Lavender Rosé Royale Cocktail recipe for later!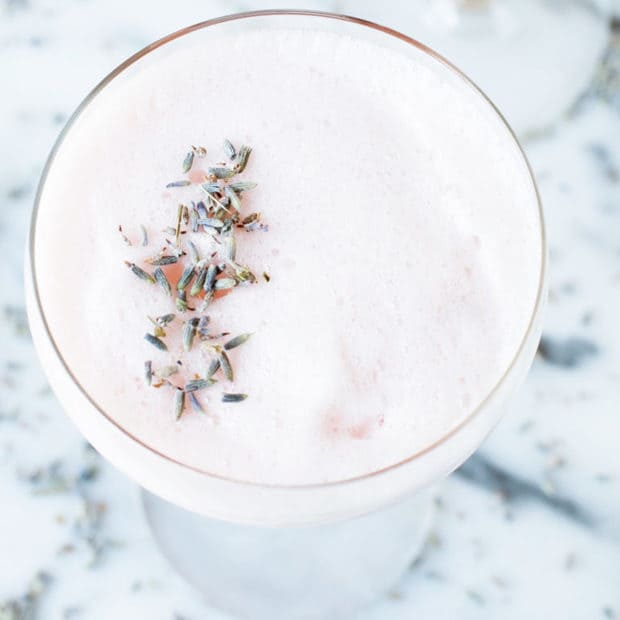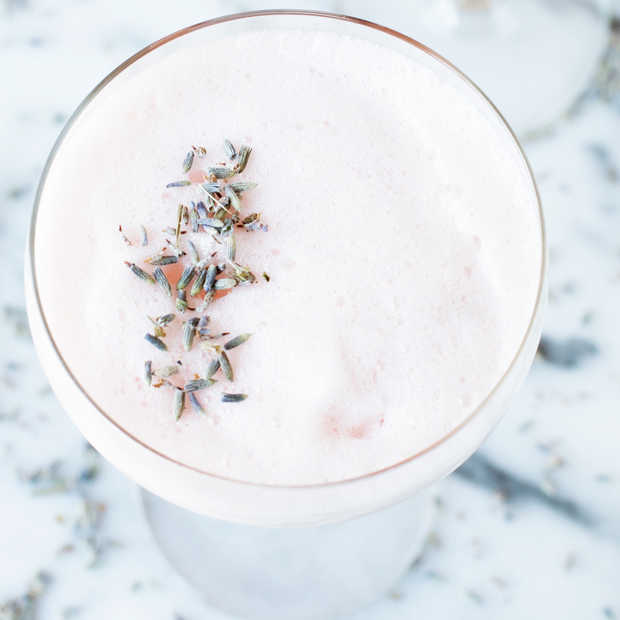 Lavender Rosé Royale Cocktail
Getting fancy with your cocktail hour isn't as hard as you think... This sophisticated, stunning cocktail is just the thing to wow your guests and tickle their taste buds with something new and refreshing!
Ingredients
Cocktail
2 oz rosé
1/2 oz fresh grapefruit juice
1/2 oz lavender simple syrup
1 egg white
3 oz champagne
Garnish: lavender buds
Lavender Simple Syrup
1/3 cup sugar
1/3 cup water
1 tsp lavender extract
Instructions
In a small saucepan over medium-high heat, bring sugar, water and lavender extract to a boil.
Once sugar is dissolved, remove from heat and chill completely before using in the cocktail.
Add rose, grapefruit juice, lavender simple syrup and egg white to a shaker filled with ice.
Shake vigorously for 10 to 15 seconds.
Pour cocktail into a coupe glass and top with champagne.
Garnish with lavender buds and serve.