Please note this post contains affiliate links.
Ancho Chili Rubbed Leg of Lamb with Mint Yogurt Sauce is an oh-so easy-to-make dinner for this year's Easter festivities! The spicy ancho chili rub on the grilled lamb gives the meat a savory crust that is simply irresistible. Pair that with a tarty and creamy mint yogurt sauce, and you have a new lamb tradition for your Easter dinner table for years to come!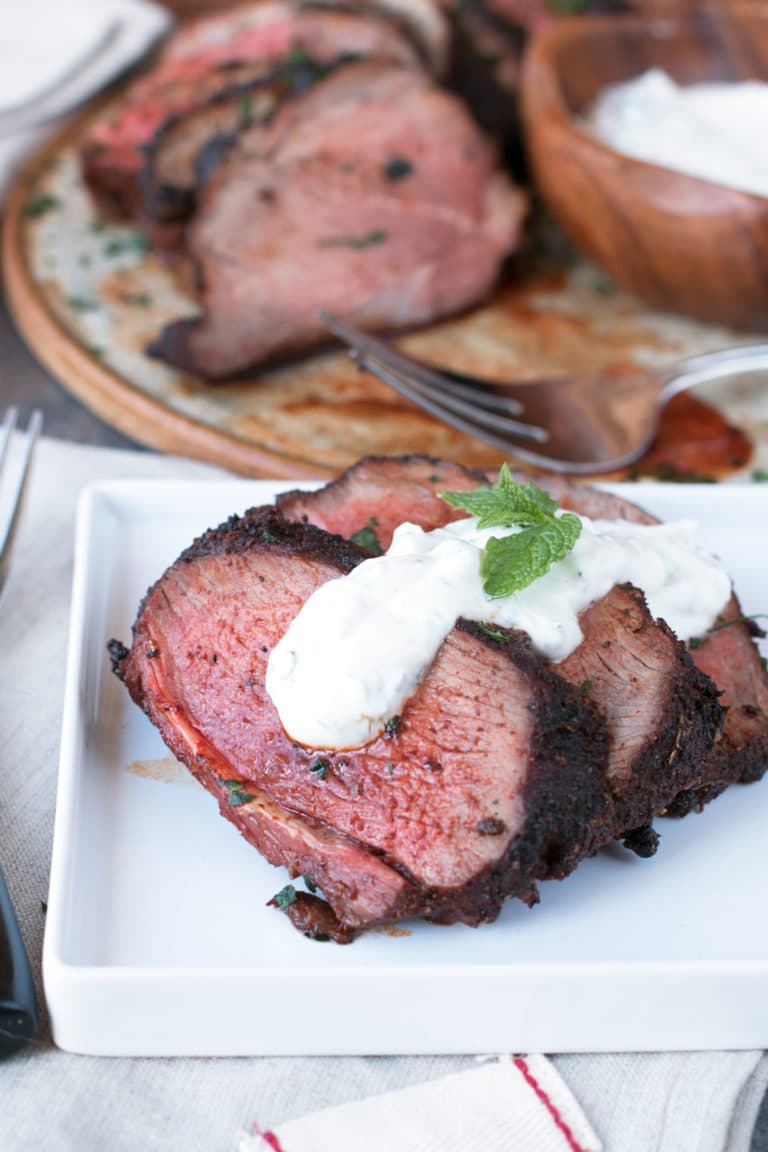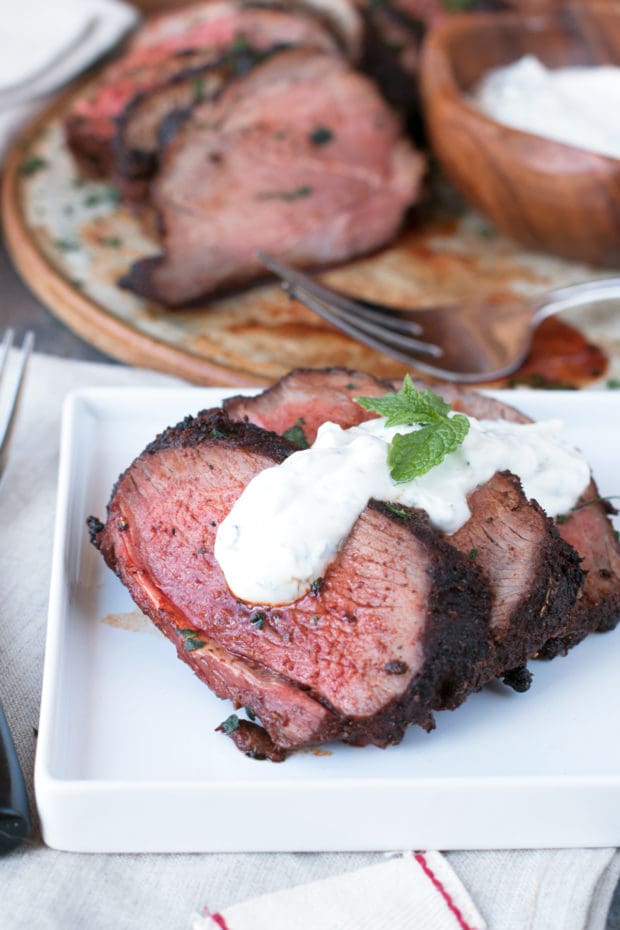 Serving up leg of lamb at Easter dinner was never a family tradition of mine. Instead, there was always a honey-baked ham and a large brunch. Now, I love brunch but I reallllllllly do NOT like ham.
Honey-baked ham, specifically.
I can eat the heck out of a ham and cheese sandwich or a Cuban sandwich, but when it comes to a giant ham, I couldn't be less interested.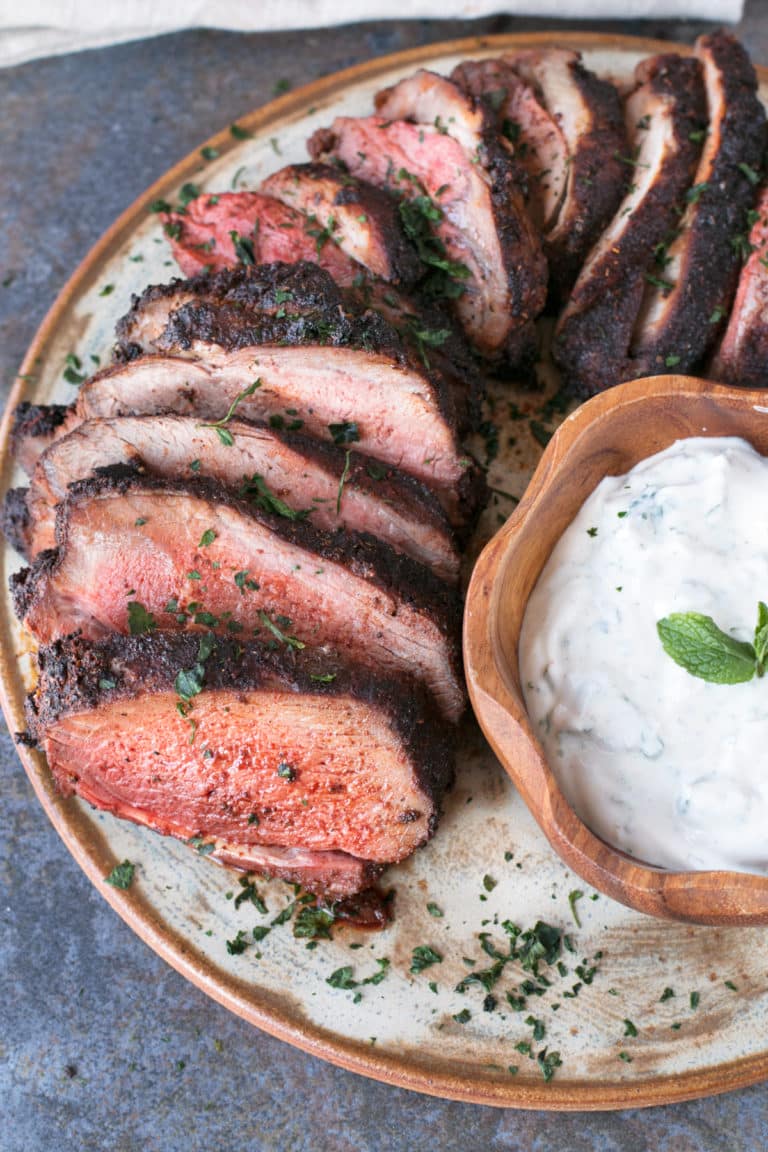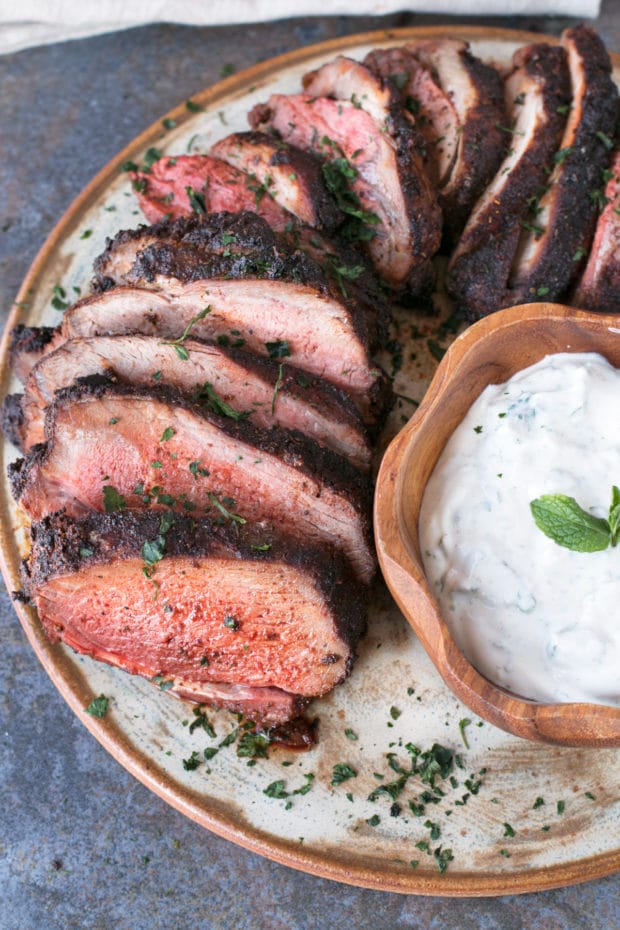 So I turned to leg of lamb as soon as I got old enough (read: adult enough) to start cooking Easter dinner or brunch for myself. I nixed the giant ham and decided a leg of lamb was so much tastier.
I rubbed this leg of lamb down with an ancho chili seasoning that is going to blow your mind. It forms this crust on the meat which gets all crispy and smoky once you grill the meat itself.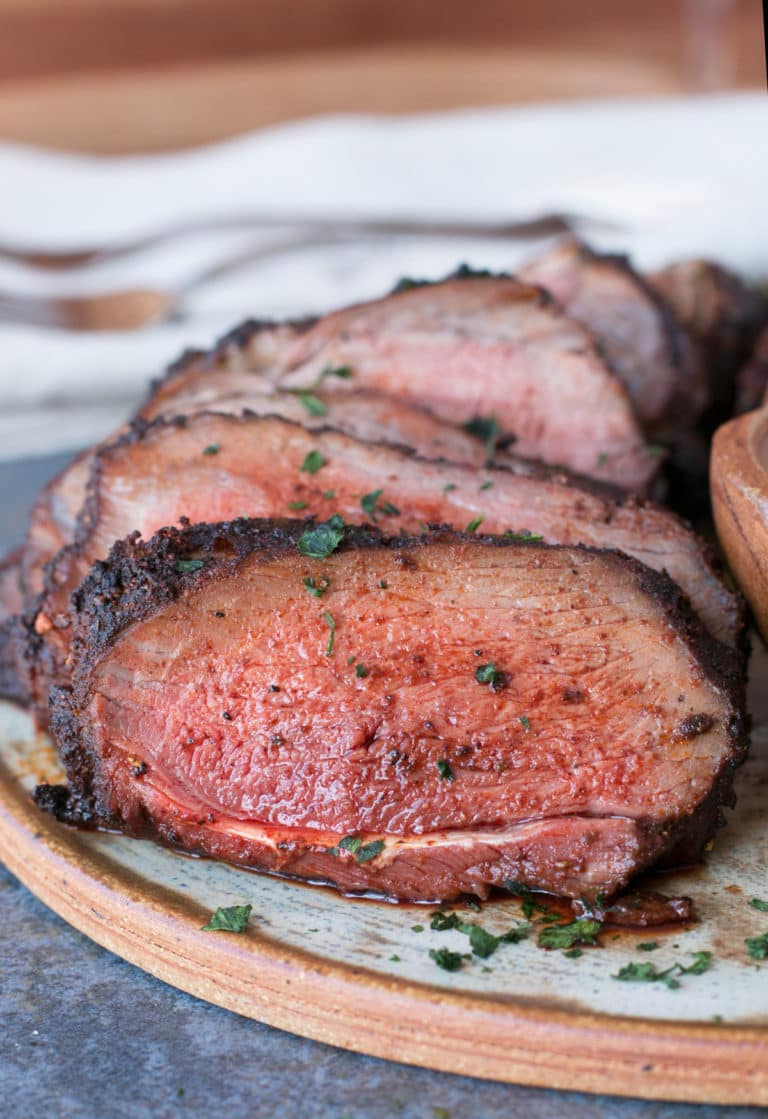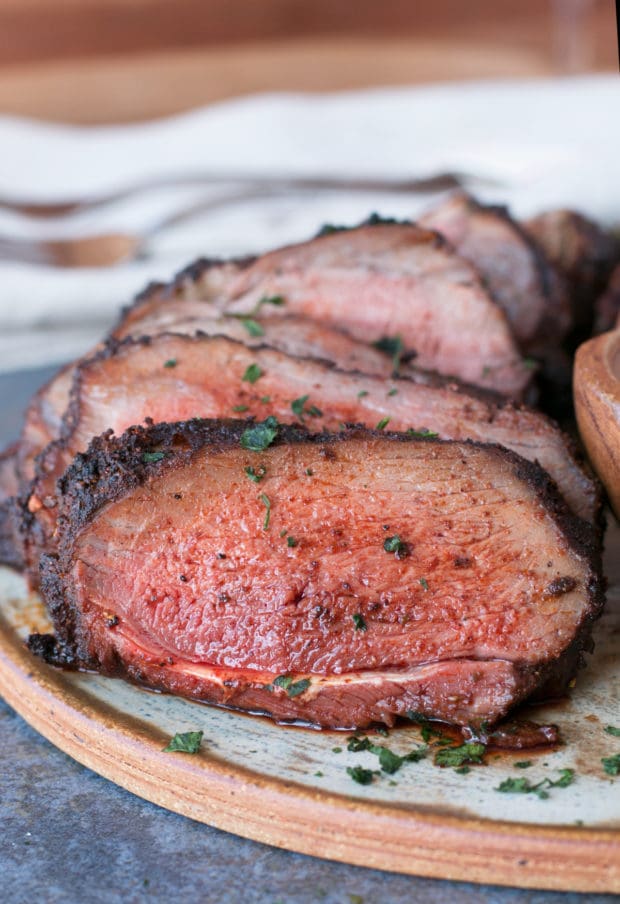 I always head to Tony's Market for my meats, especially the more unique ones like this leg of lamb. Not only can I always count on them to have what I am looking for in stock, they are always so ready to prep the meat and carve out exactly the amount I need.
Catching the butchering bug is not something I've really done, I am oh-so grateful when I can depend on a market to butcher everything for me (and not charge me an arm and a leg for doing it).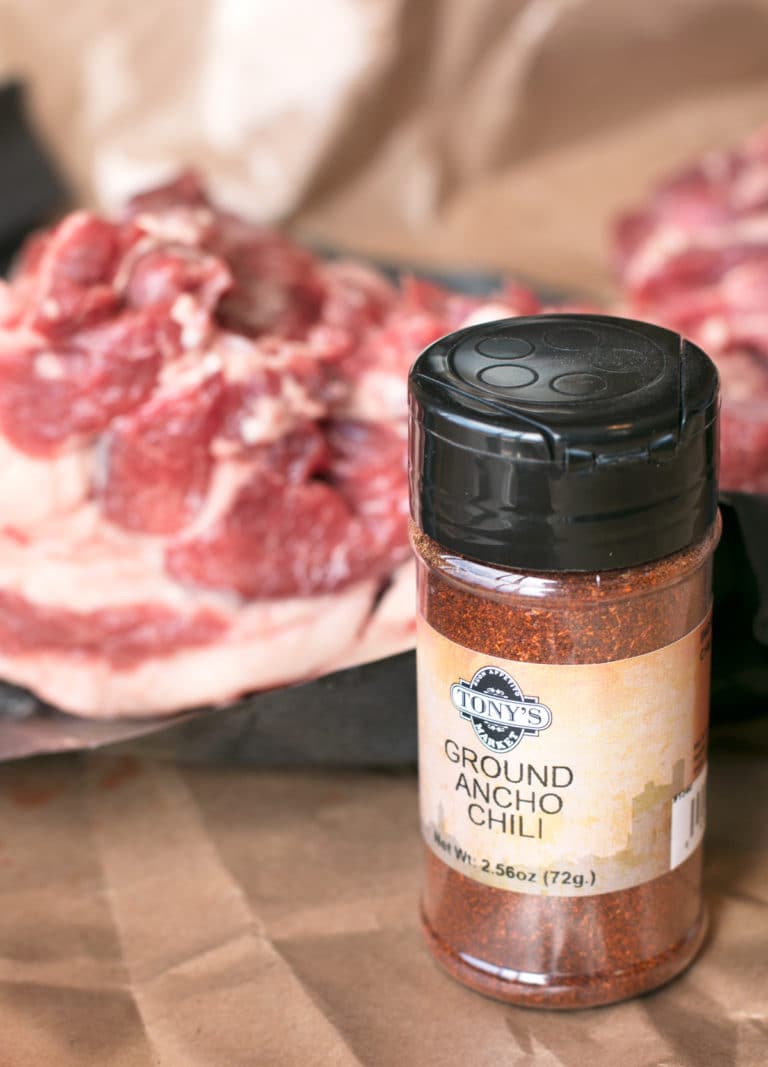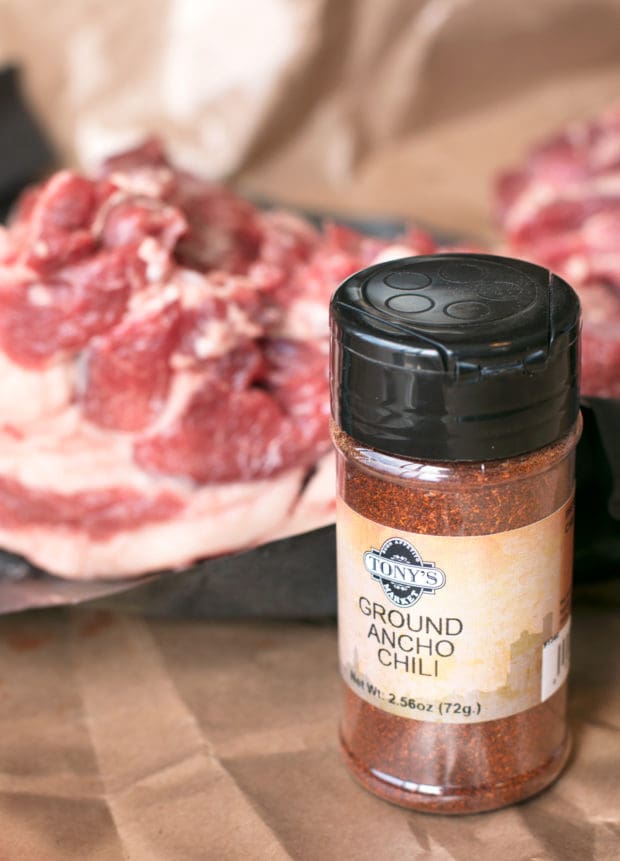 Plus, Tony's is so much more than just a meat market, so you can get all your shopping done in one trip, without making multiple stops on your day off! Their ground ancho chili is my fav!
Once you have the perfect cut of meat in hand, this lamb recipe really couldn't be any easier. You simply rub the meat down with an easy-to-make spice rub, marinade it and grill it.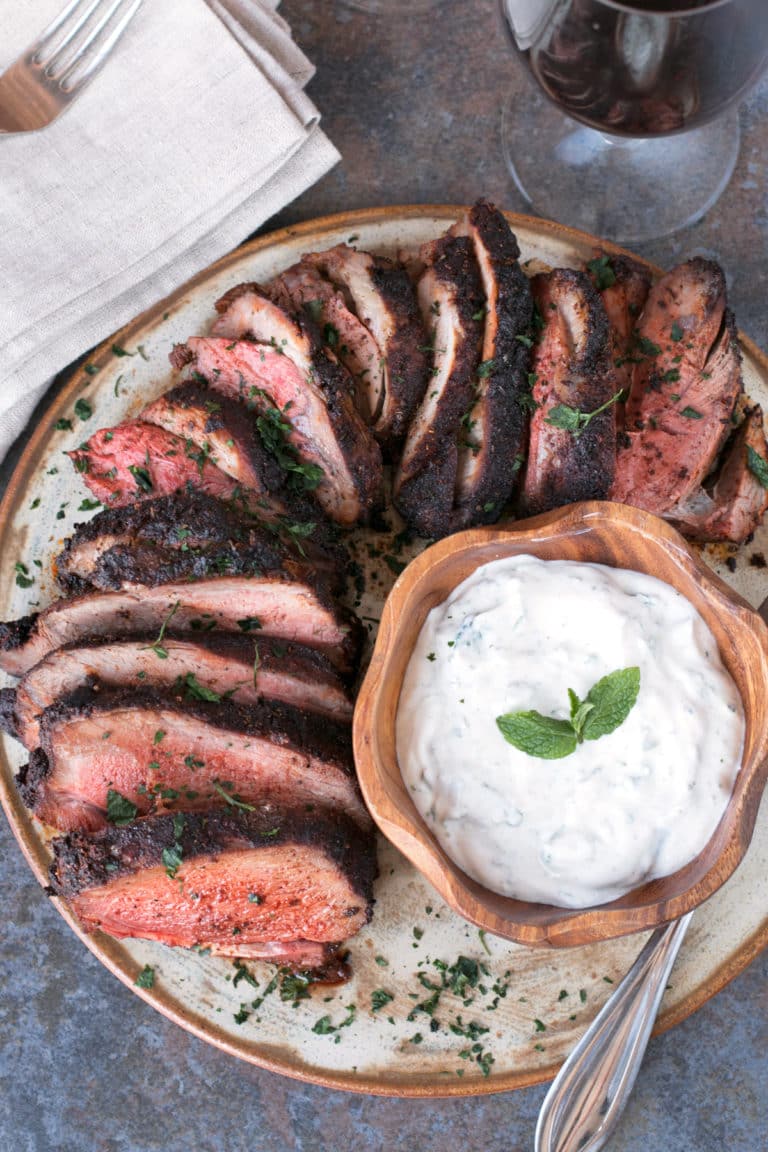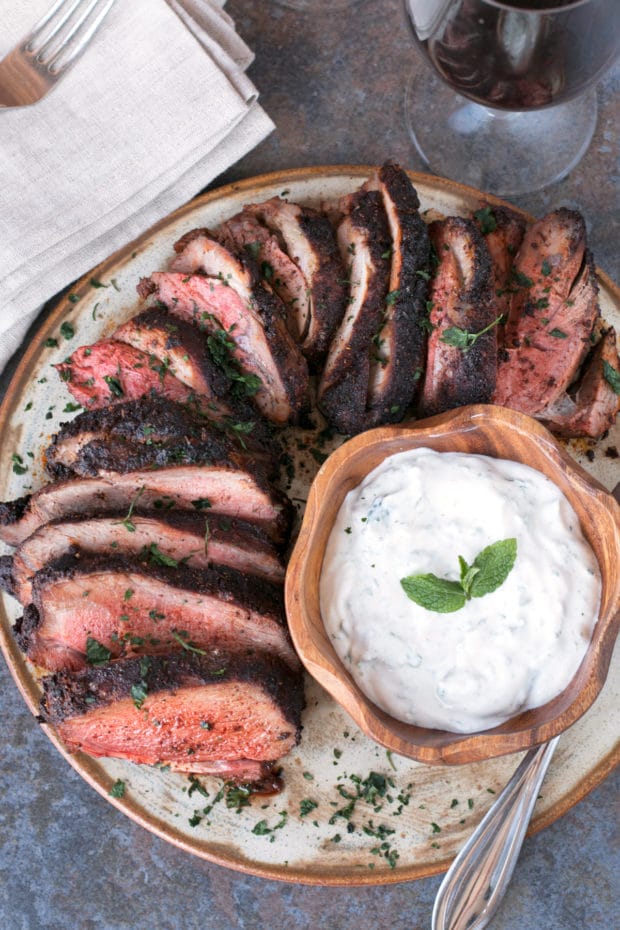 Whip up a creamy sauce to top the sliced meat off with and BOOM. You've got an Easter dinner that everyone is going to fall in love with.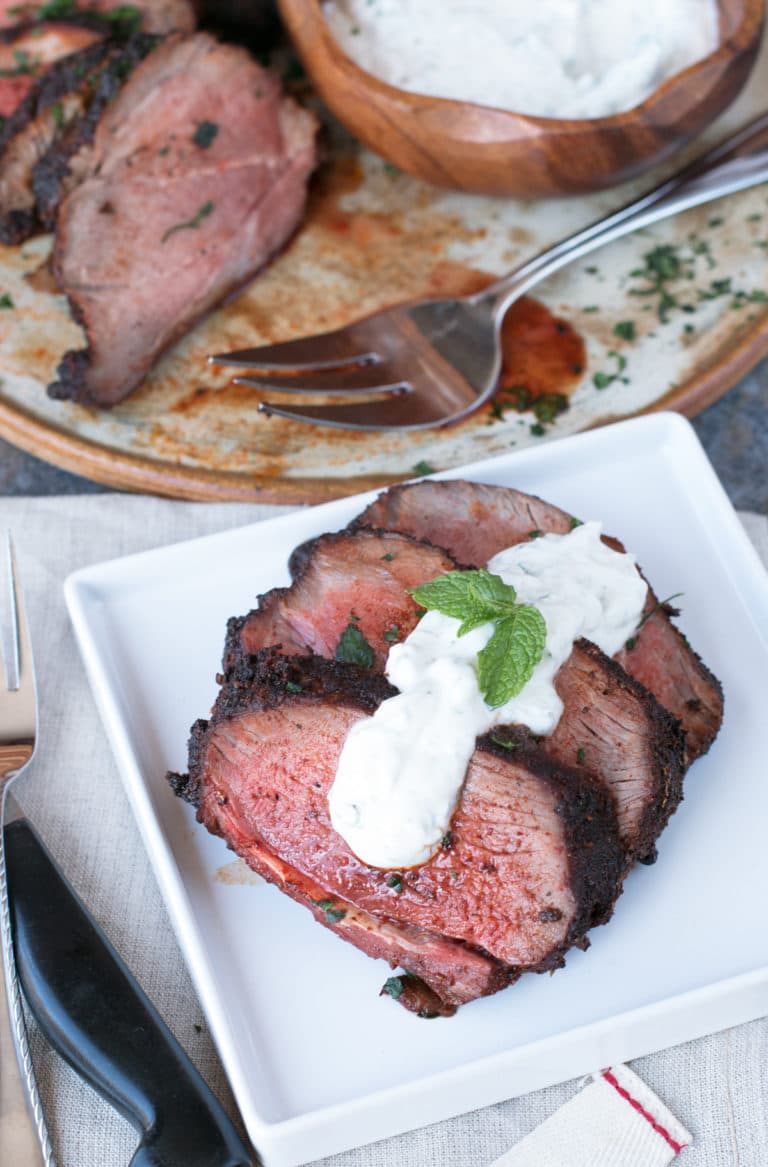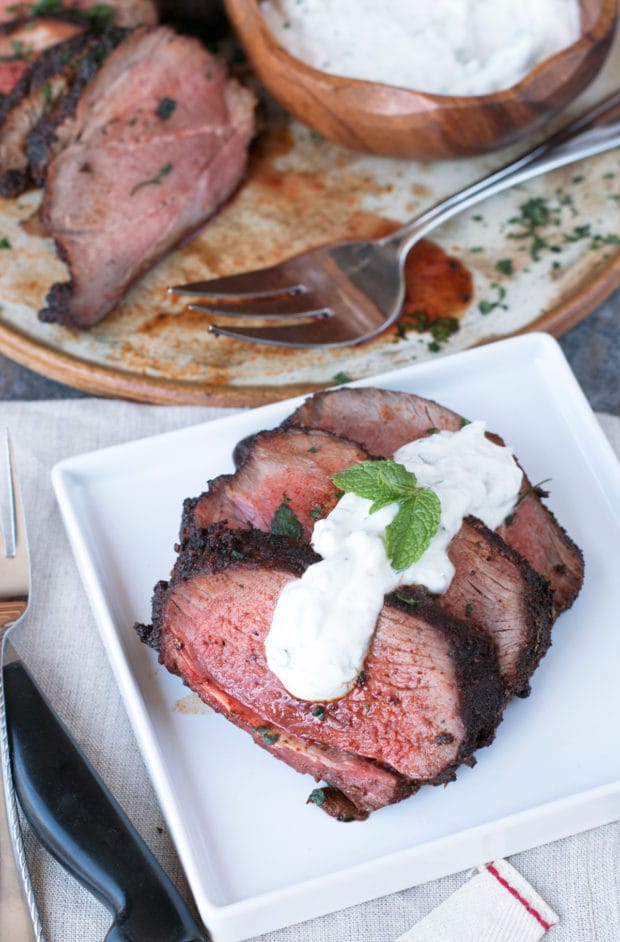 Note: you can roast the lamb if you don't have a grill handy or a grill pan that's large enough! Just roast at 425 degrees for about 25 to 30 minutes, or until the internal temp reaches your ideal cook for the meat.
Disclosure: This post is sponsored by Tony's Market! While I was compensated and given product in exchange for this post, as always, all opinions and the recipe are my own. Thanks for supporting the brands that support Cake 'n Knife!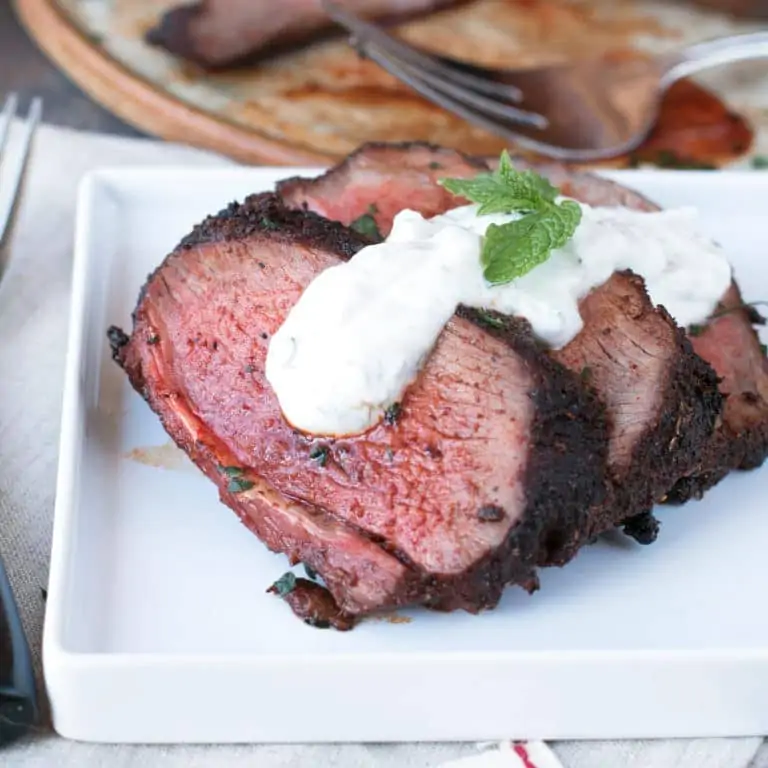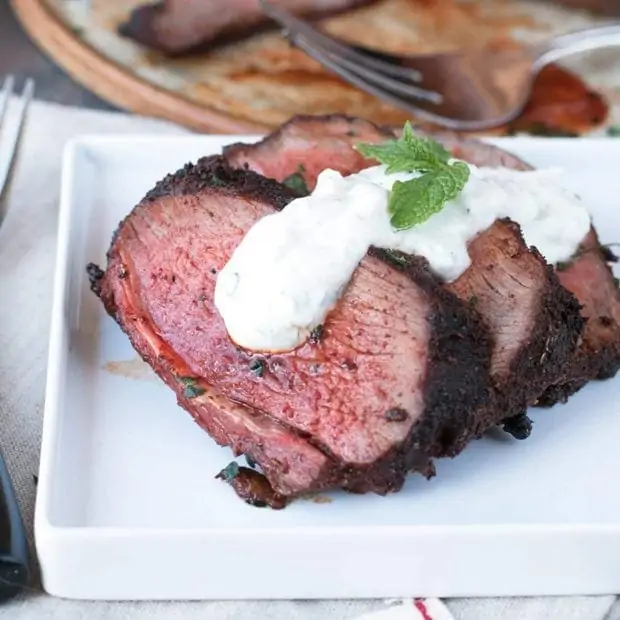 Ancho Chili Rubbed Leg of Lamb with Mint Yogurt Sauce
Total Time:
3 hours
40 minutes
Smoky, spicy rubbed leg of lamb is grilled to perfection and served up with a creamy, fresh mint yogurt sauce. It's a delicious twist on a classic leg of lamb recipe for Easter!
Ingredients
3 Tbsp ancho chili powder
1 Tbsp paprika
1 Tbsp garlic powder
2 tsp ground coriander
2 tsp ground cumin
4 tsp salt
2 tsp pepper
2 tsp dried oregano
1 4 1/2 lb boneless leg of lamb, opened flat and trimmed
Mint Yogurt Sauce
1 cup Greek yogurt
1/2 cup mint leaves, minced
2 cloves garlic, minced
1 Tbsp fresh lemon juice
1/4 tsp cayenne pepper
Salt and pepper
Instructions
In a medium bowl, combine ancho chili powder, paprika, garlic powder, ground coriander, ground cumin, salt, pepper and oregano. Stir together well.
Rub the entire leg of lamb with the spice mixture evenly.
Add to a large dish and cover with plastic wrap.
Marinade for 3 hours or overnight in the refrigerator.
When ready to cook, heat grill or large grill pan. Grill lamb for 15 minutes per side until medium rare, or the internal temperature reaches 130 degrees.
Remove from heat. Let lamb rest for 15 minutes before slicing.
Combine ingredients for mint yogurt sauce in a small food processor or blender until smooth. Serve with sliced lamb.
Pin this Ancho Chili Rubbed Leg of Lamb with Mint Yogurt Sauce recipe for later!