Please note this post contains affiliate links.
A Boston Sour is a simple cocktail made with just a handful of ingredients, many of which you probably already have on hand! The egg white gives you a lovely foam on top and the result is just the right balance of sweet and sour. Serves 1.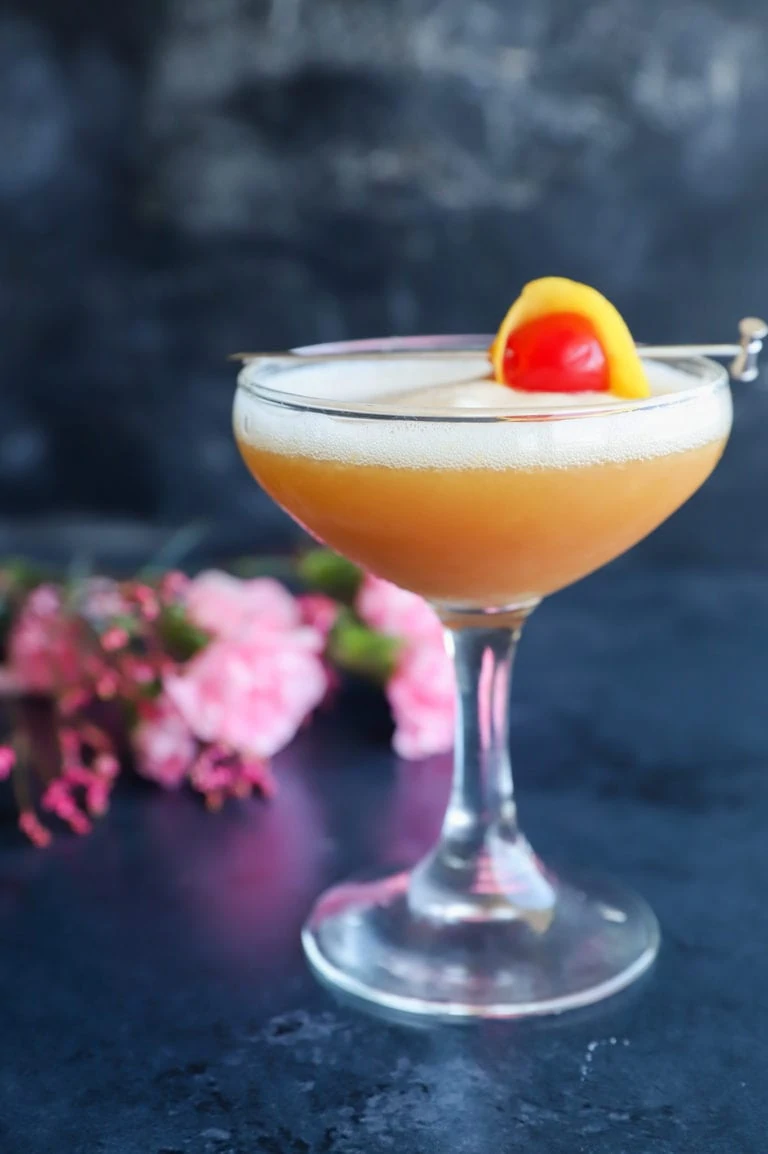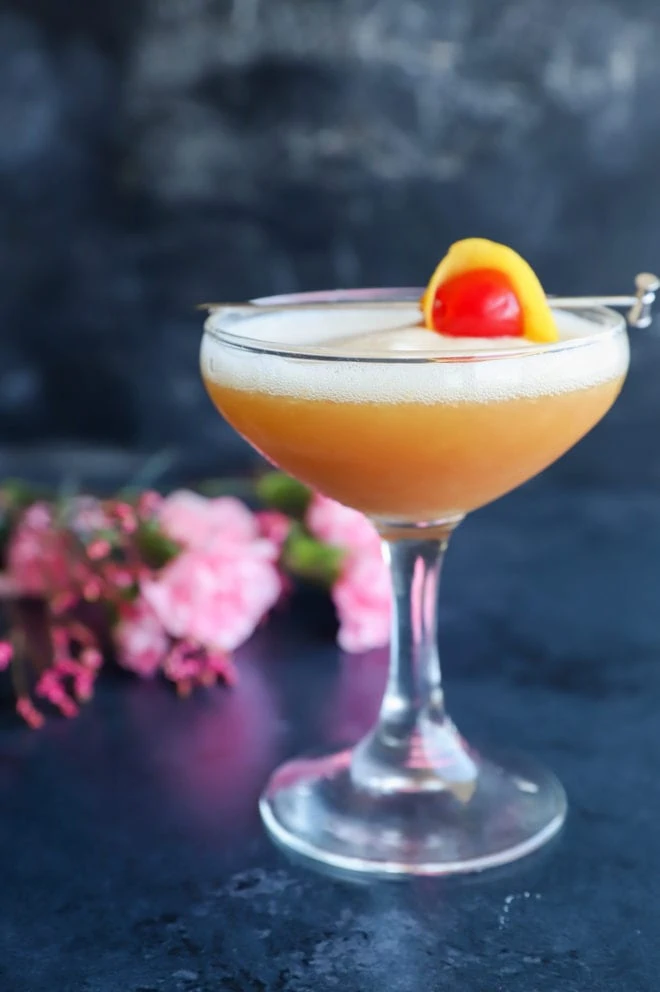 It's Friday, and that means I am already ready for cocktail hour to roll around.
This week has been a *rough *****one! I just feel like I have been pulled in every different direction, I've been a little overly stressed, and I've had a couple recipes flop back to back (which always gets me in the worst mood).
Thankfully, the weekend is almost here and even though I might spend some of it catching up on work, I am looking forward to some sweet sweet rest (during Babycakes' nap time at least).
Currently, I am obsessed with rotating through some classic cocktails.
Sours have been on my mind, because when I posted my Jameson whiskey sour, someone asked where the egg white is. While whiskey sours don't always have an egg white, the Boston sour does and I decided that I needed to have one here!
It's the simplest cocktail and has a limited number of ingredients! That's always a win, especially for a Friday night happy hour.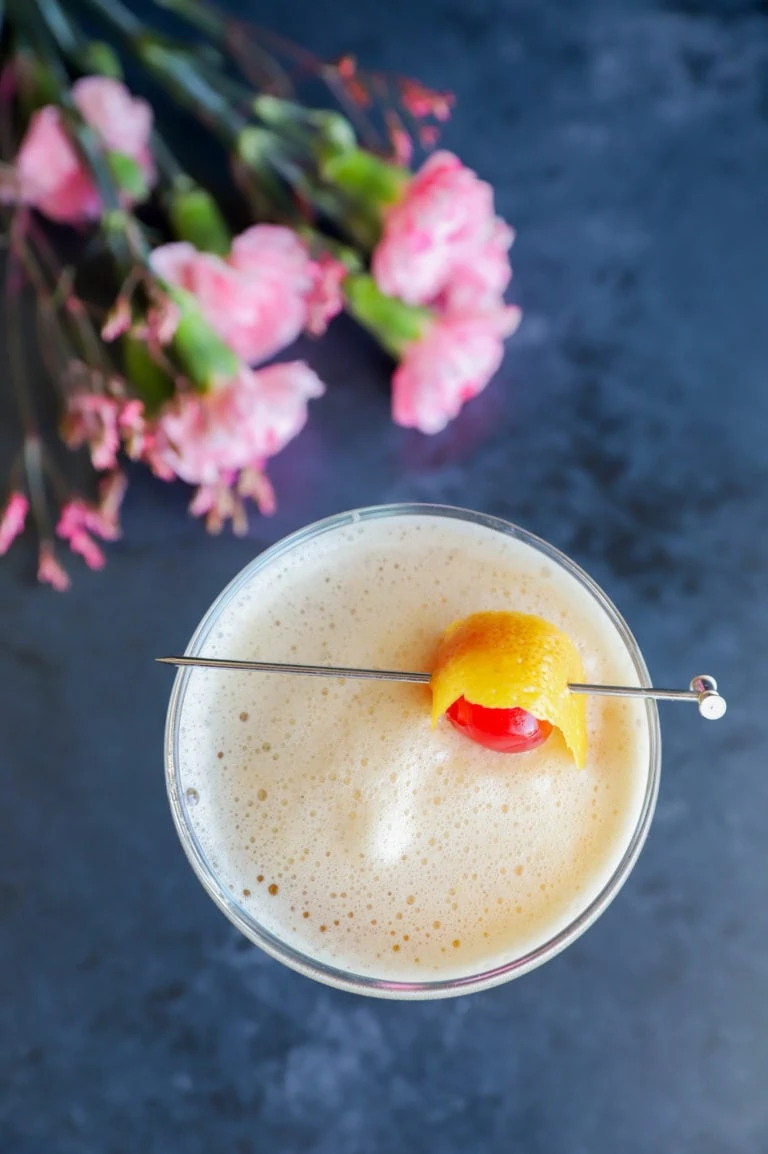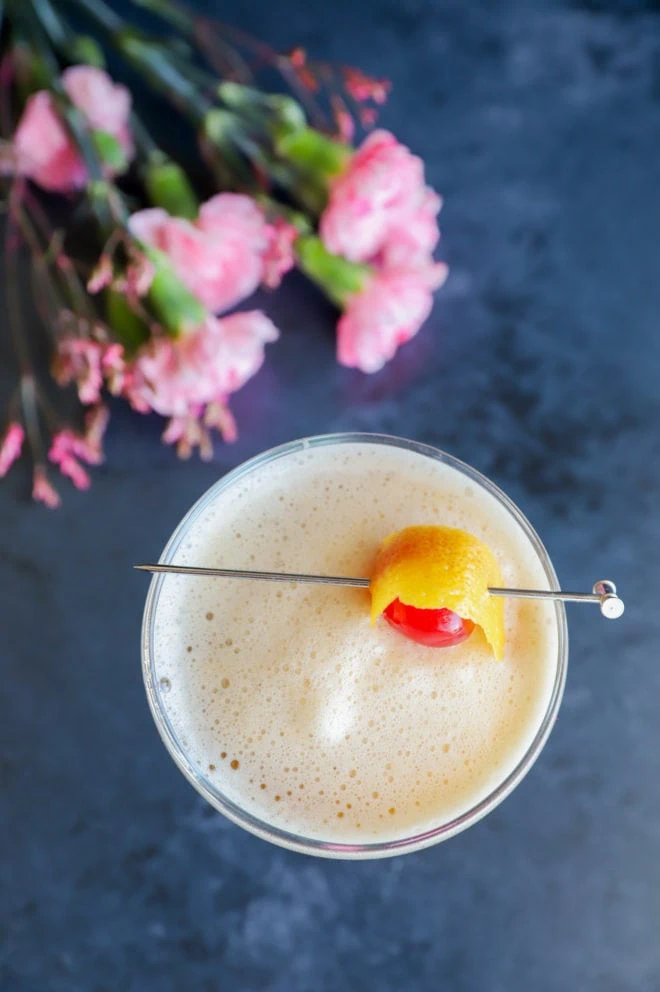 ingredients
whiskey – I like to use a good quality rye whiskey or bourbon for this cocktail. I usually look for a mid-price range option like Bulleit. Personally I prefer bourbon, in case you are having trouble deciding which to use!
simple syrup – Don't buy it at the store! Simple syrup is SO easy to make at home. All you need are equal parts water and sugar. Bring to a boil in a saucepan and stir until the sugar dissolves. Remove from heat, cool, and store in the refrigerator! I usually make mine in batches of 2 c sugar/2 c water.
lemon juice – Be sure to use fresh lemon juice – store-bought tends to taste a lot more sour in flavor and that can mess with the balance of this drink.
egg white – Make sure you are using fresh eggs!
cocktail cherry – The classic cherry garnish is a maraschino cherry. You can use other fancier cocktail cherries if you prefer, of course.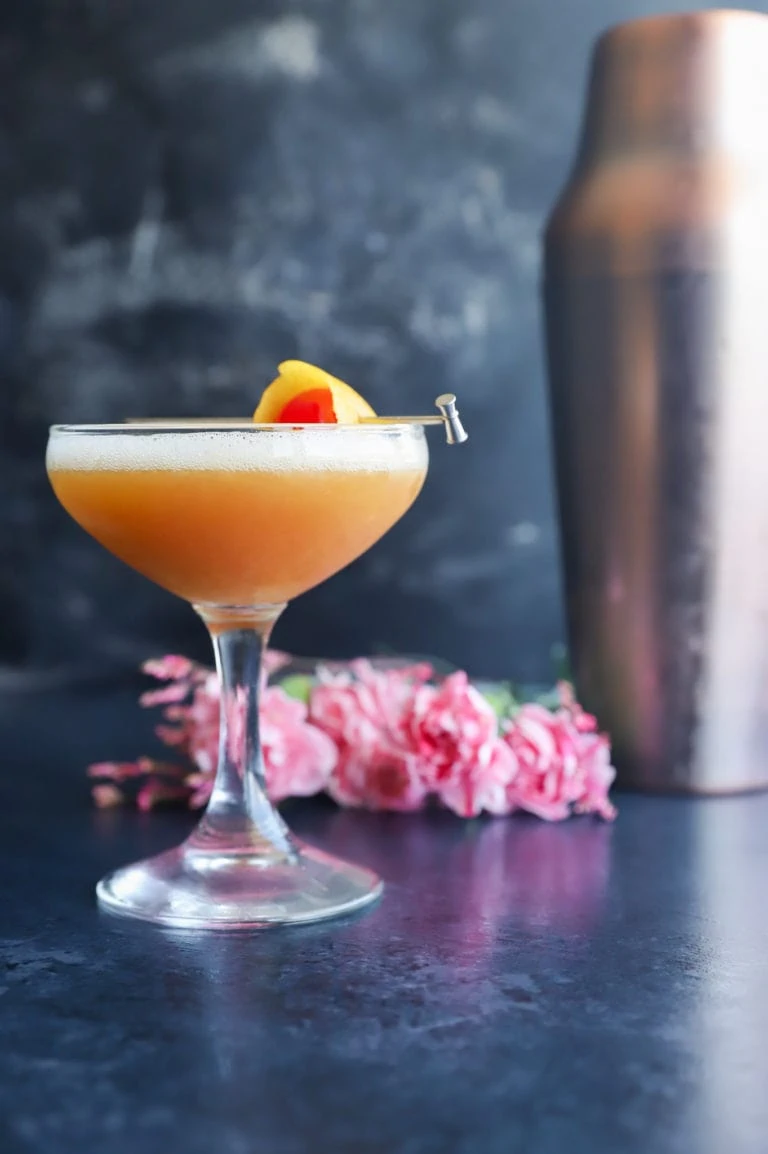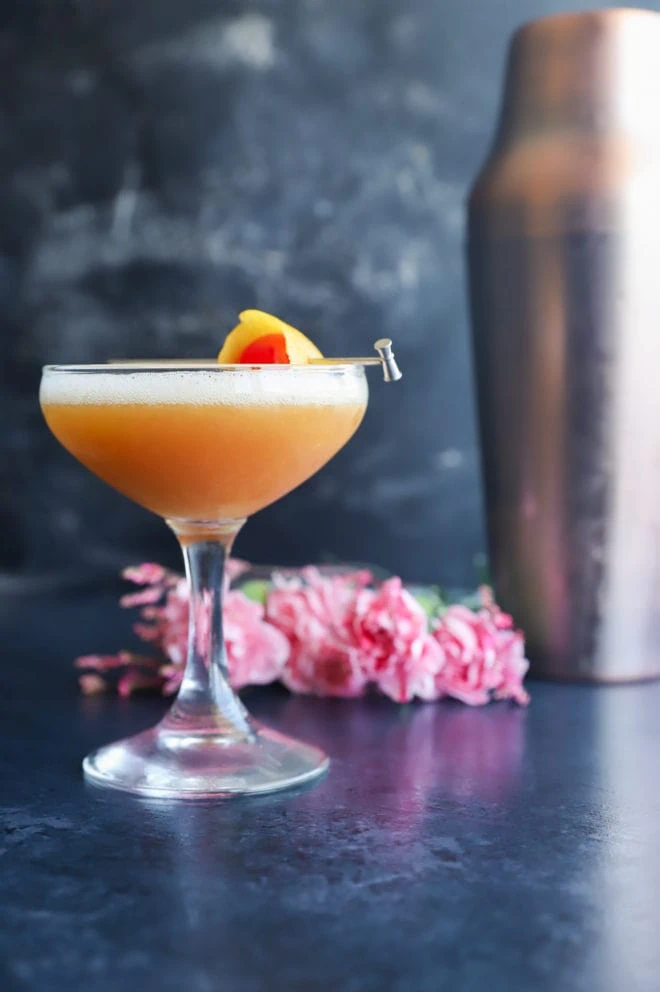 this recipe's must haves
For this Boston sour, I like to use a Boston shaker as the cocktail shaker. I like that you have more room to shake the drink for the dry shake.
You will also need your favorite cocktail glass – I like to use coupe glasses because I just love the look of them.
here's how to make a boston sour
dry shake
The dry shake is key for this recipe! Add whiskey, lemon juice, syrup, and egg white to the shaker. Shake it well without ice, for about 15 seconds total.
add ice
Add ice to the shaker and shake again for 10 seconds until chilled through.
strain
Strain the drink into a chilled cocktail glass. The foam should collect at the top, but you can also spoon it out from the shaker if the strainer catches it.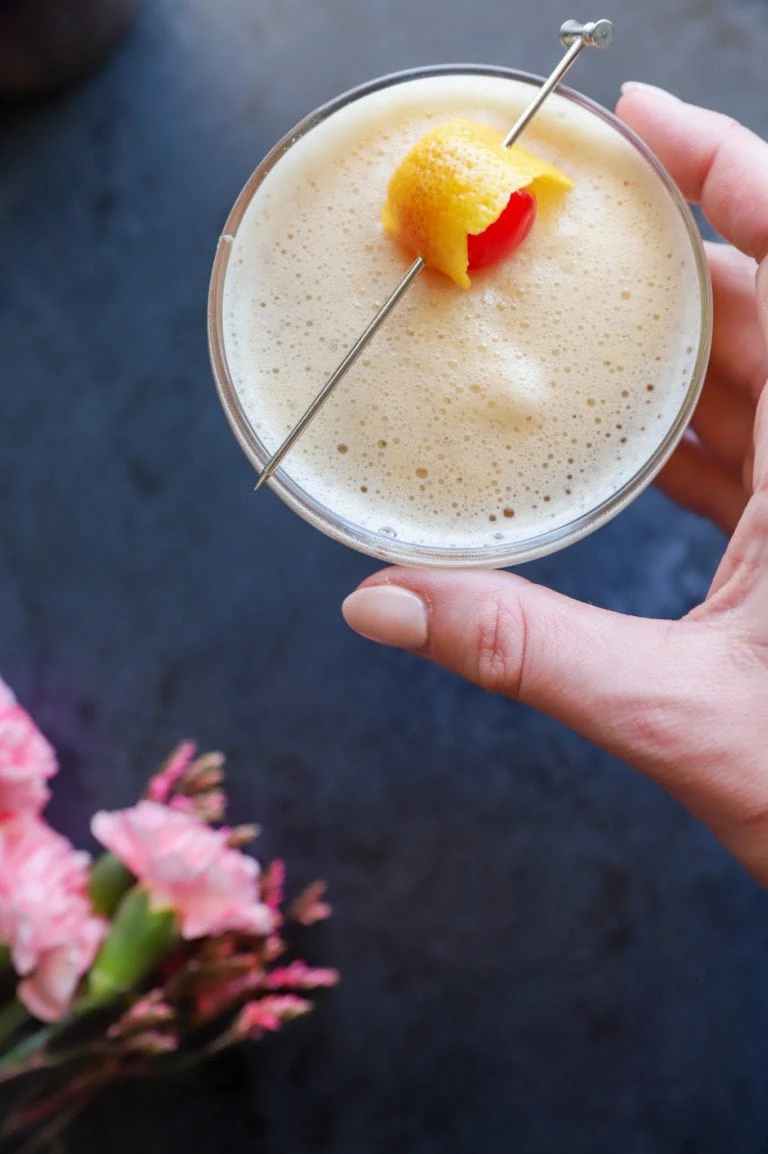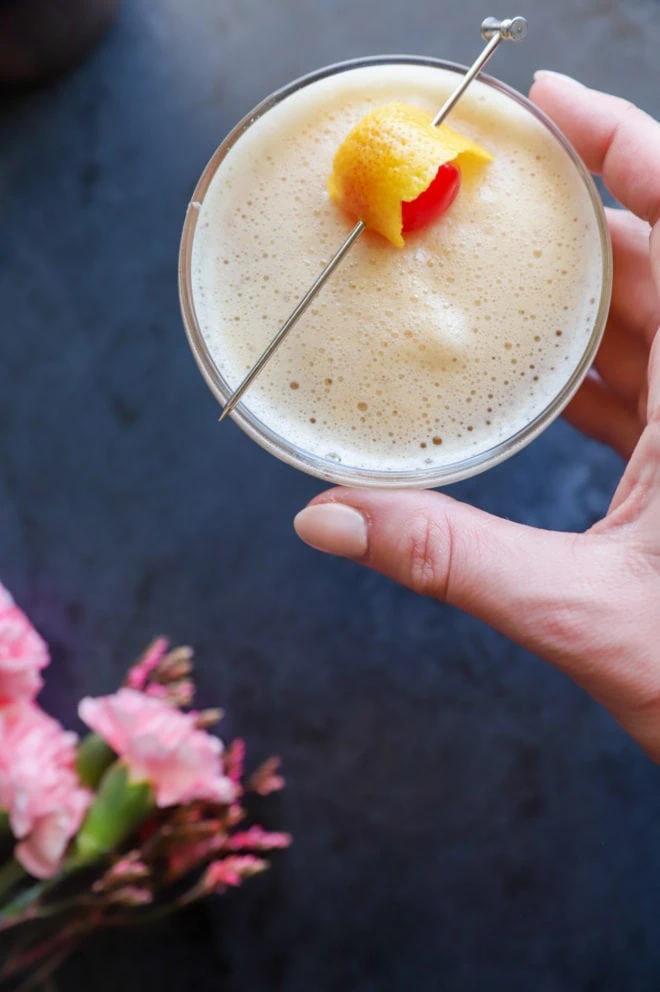 tips for success
chill the glass. I LOVE a chilled glass for this cocktail. You can serve it over ice, but I prefer a fancy coupe glass. Simply fill the glass with ice while you make the cocktail. Just dump the ice before pouring the cocktail into the glass!
variations. You can vary this recipe by switching out the whiskey. While I usually use a rye whiskey, you can also try an Irish whiskey or a bourbon.
dry shake first. Don't add ice to the shaker until AFTER you dry shake it first! This will help you build the volume you need for the foamy top.
use lemon simple syrup. For an extra added sour element to the cocktail, use lemon simple syrup instead of regular simple syrup.
Other tasty whiskey cocktails to explore: Bourbon Sazerac | Jameson Whiskey Sour | Jameson Manhattan | Manhattan Punch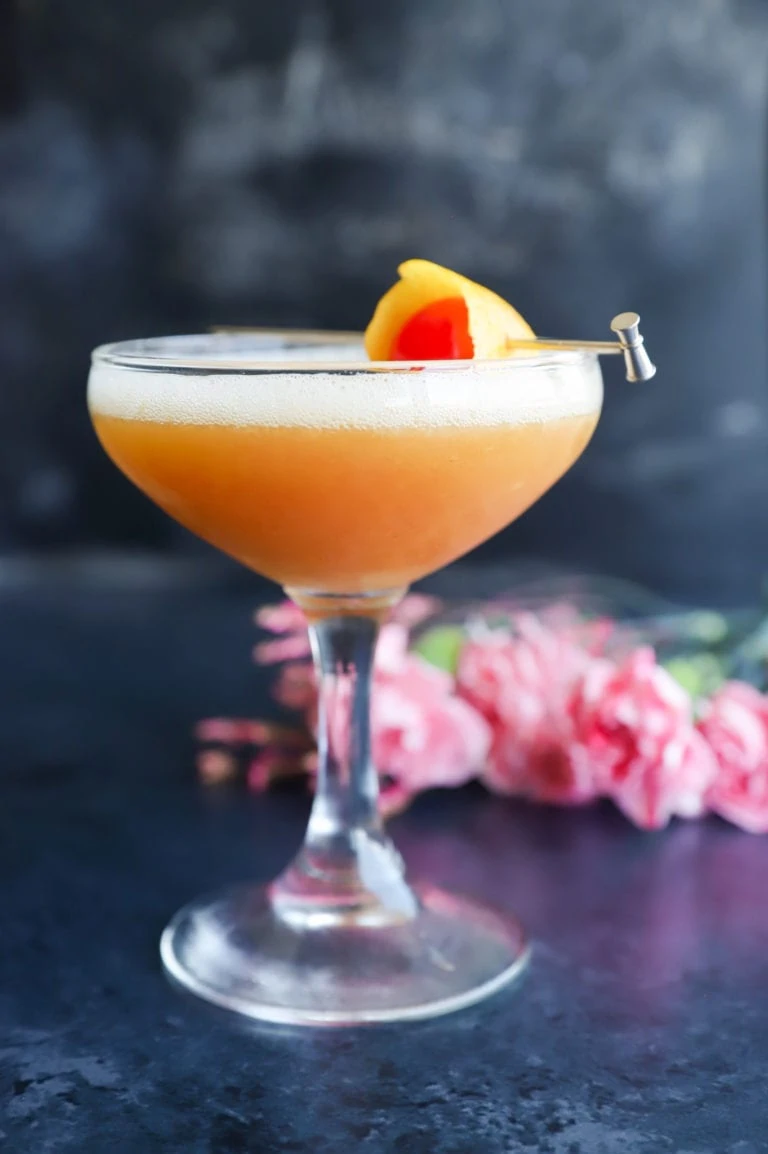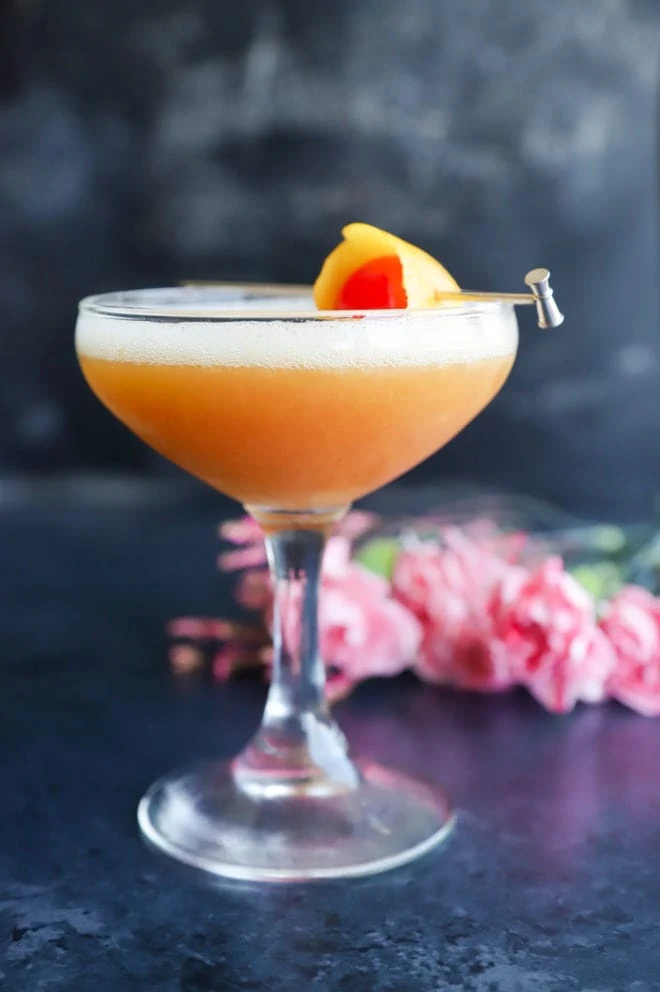 what is a boston sour?
To put it in the simplest of terms, a Boston sour is a whiskey sour with egg white.
is it safe to consume raw egg?
I've never had a problem consuming raw eggs. As long as you are using fresh eggs and aren't letting the drink curdle in the sun for the afternoon, you'll be just fine.
Of course, the elderly, children under 5 (though why would that be a factor here, right? lol), and people with weak immune systems should avoid raw egg whites to be on the safe side.
Need some more inspiration for cocktails? Check out my cocktail recipes page!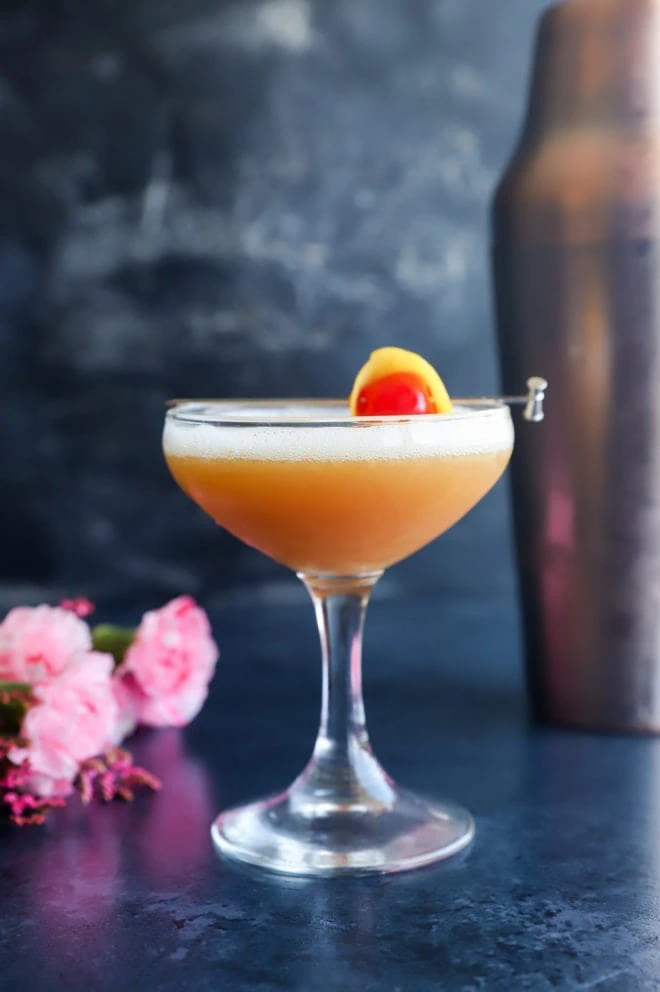 how to serve a boston sour
A Boston sour is a fantastic pairing for so many different foods! I like to serve it with a tasty appetizer, but it's also a lovely option to pair with mains.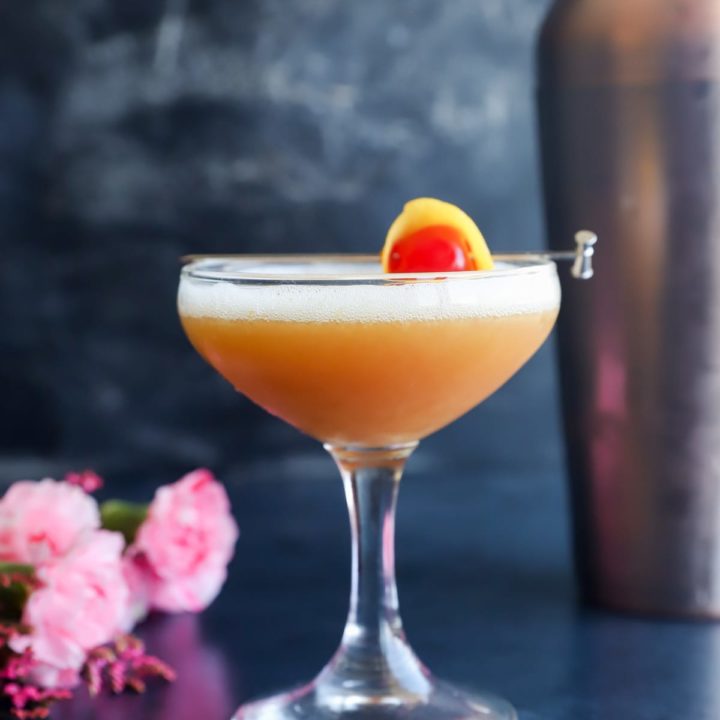 Boston Sour
The perfect balance of sour and sweet for a strong classic cocktail!
Ingredients
2 oz whiskey
3/4 oz simple syrup
1 oz fresh lemon juice
1 egg white
Garnish: Lemon peel and a cocktail cherry
Instructions
In an empty shaker, add whiskey, lemon juice, simple syrup, and egg white. Shake without ice for 15 seconds to build up the foam.
Add ice to the shake. Shake again for 10 seconds. Strain the drink into a chilled glass. The foam will collect at the top.
Garnish with lemon peel and cocktail cherry. Serve.
Recommended Products
As an Amazon Associate and member of other affiliate programs, I earn from qualifying purchases.