Please note this post contains affiliate links.
Homemade Chai Infused Bourbon is how to infuse your booze, the easy way. It's just the boozy treat to sit on your homemade bar to make endless cocktails with. In just one week it's ready to drink, so make it now to use next week!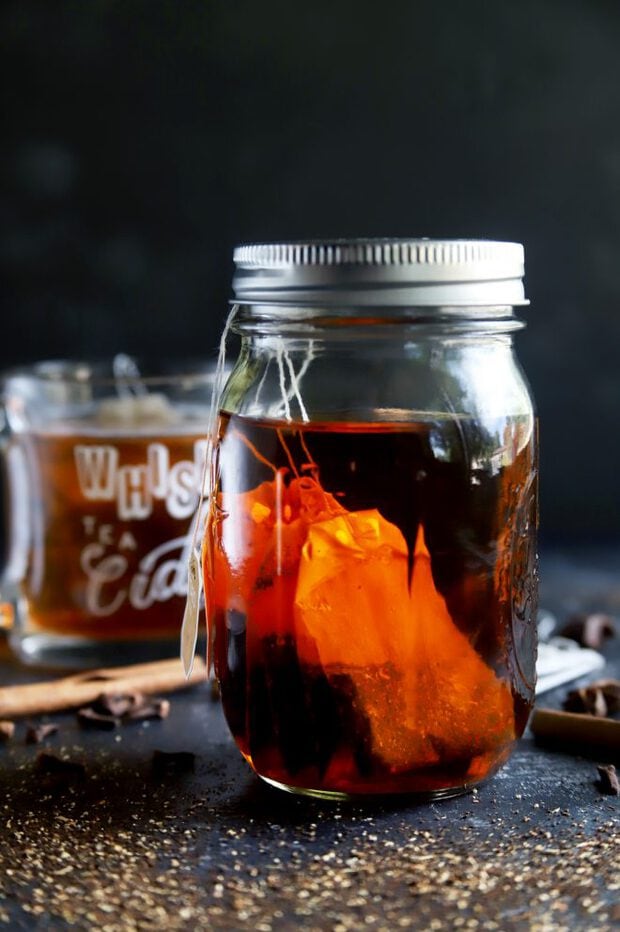 If you haven't been infusing your booze, you don't know what you have been missing in life right now.
When fall rolls around, infusing booze is one of my favorite things to do.
The crisp air outside is a signal that it is whiskey and bourbon season! Therefore, if you need me, know that I will be deep into drinking old fashioned cocktails, Manhattans, and straight up whiskey/bourbon on the rocks from now until springtime.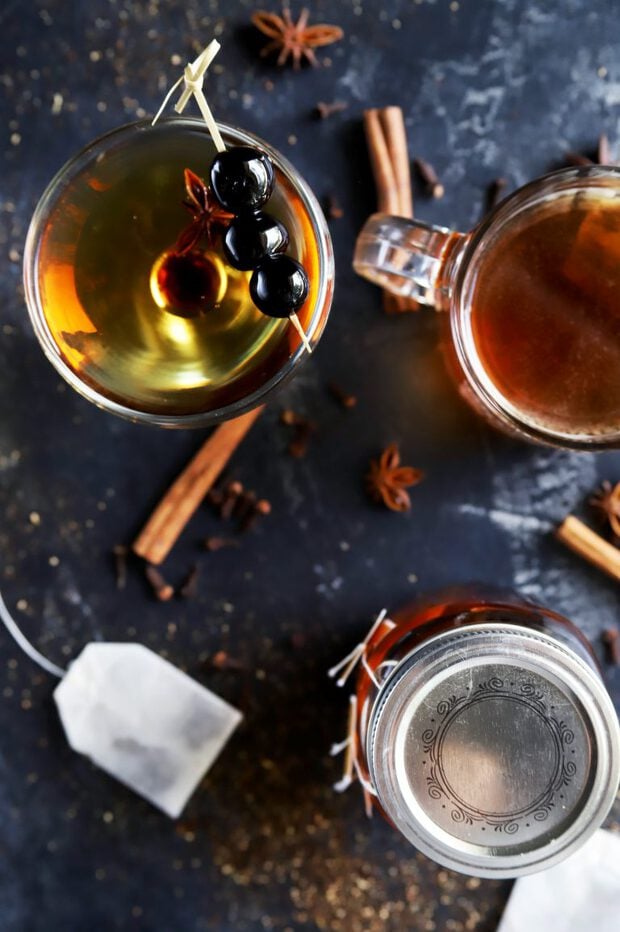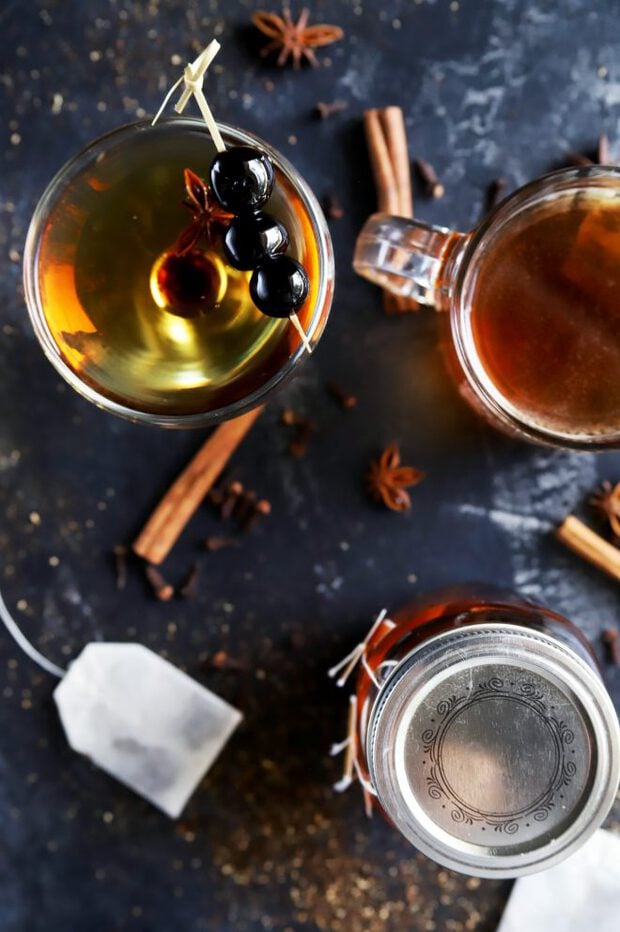 When you get bored of the plain ol' whiskey and bourbon routine, there's only one thing to do.
Infuse your booze!
It's such a simple process and it makes your homemade bar even better than it normally is. Not to mention it's ideal for all your upcoming holiday gatherings, from tailgating to New Year's Eve!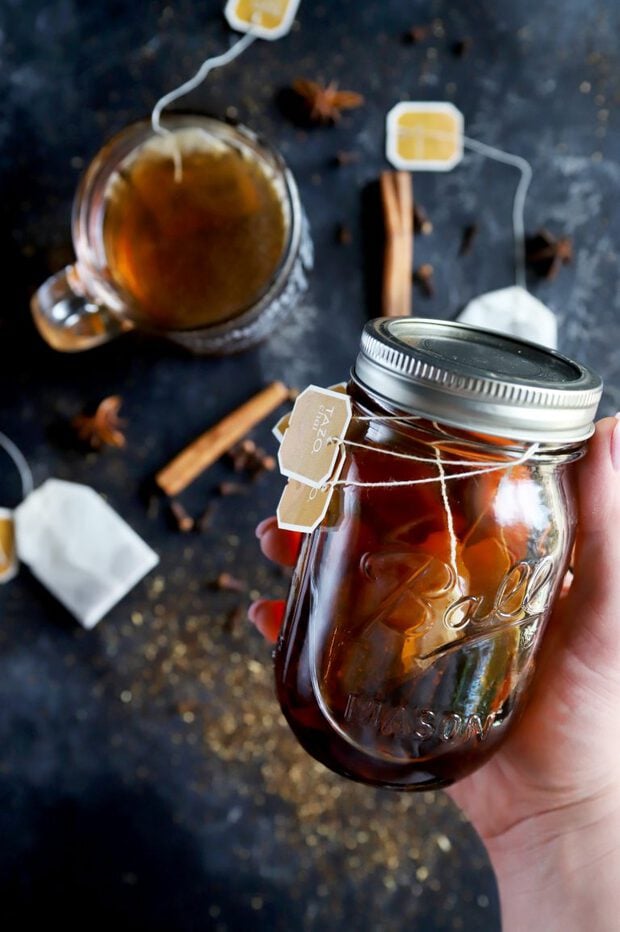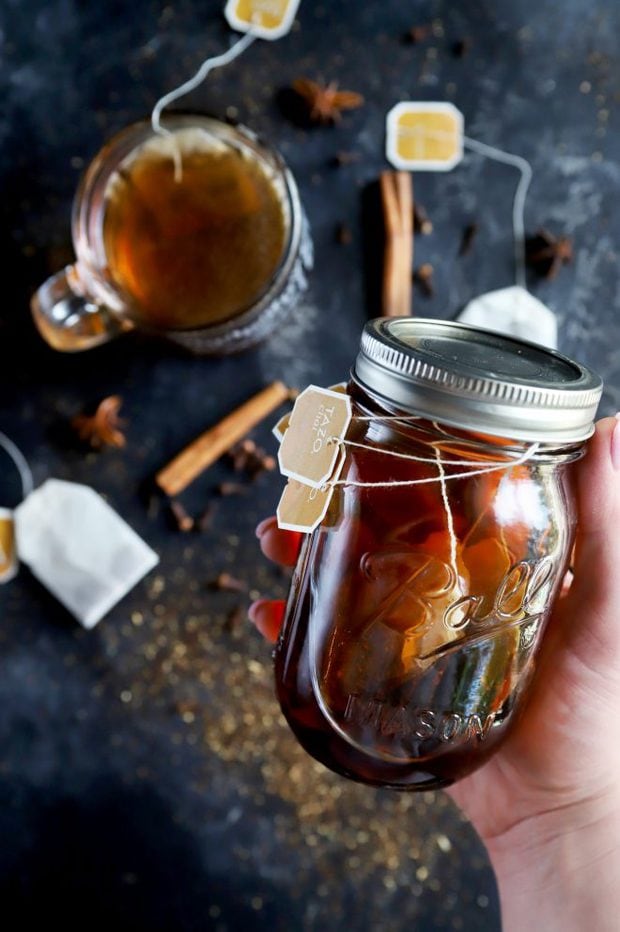 This Recipe's Must-Haves
There's really only a couple of things you need for this recipe, but the only kitchen tool you'll need are some mason jars. That's literally all you need!
Just be sure to pick up your favorite bourbon and your favorite chai tea bags. I personally love to use Evan Williams and Tazo for the bourbon and chai tea. However you can you anything you like!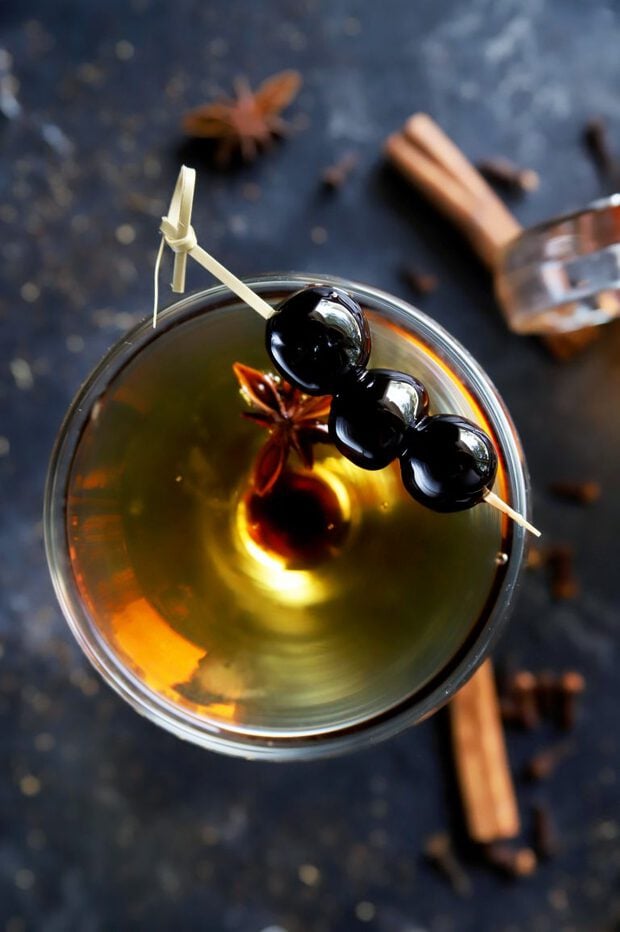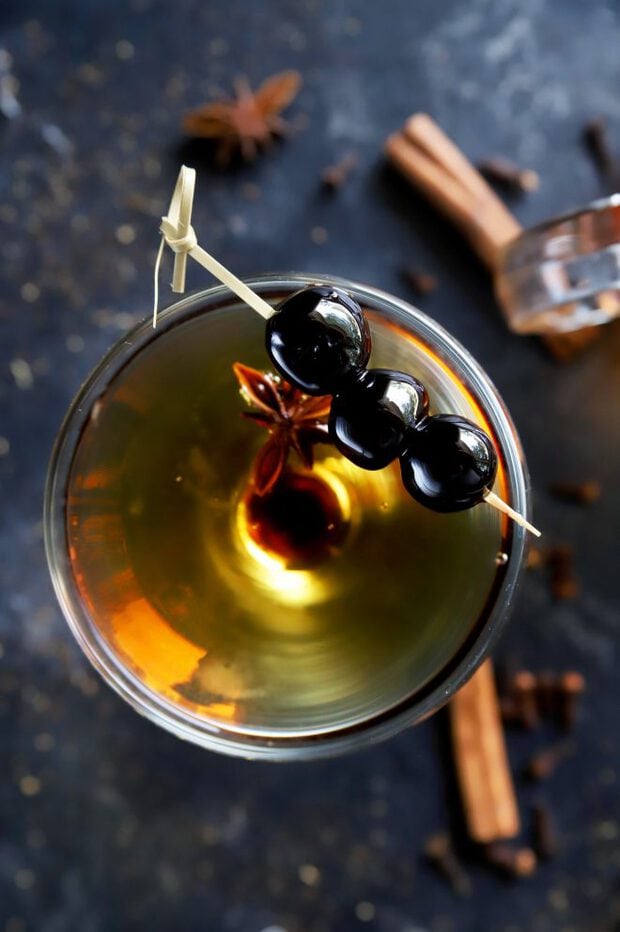 How to make infused bourbon
Put it all in a mason jar
Add the bourbon and chai tea bags to a mason jar that fits three cups total.
Let it sit
Place that sealed mason jar in a cool, dark place to sit. You will want to let it sit for at least one week to really get all that chai flavor into the bourbon.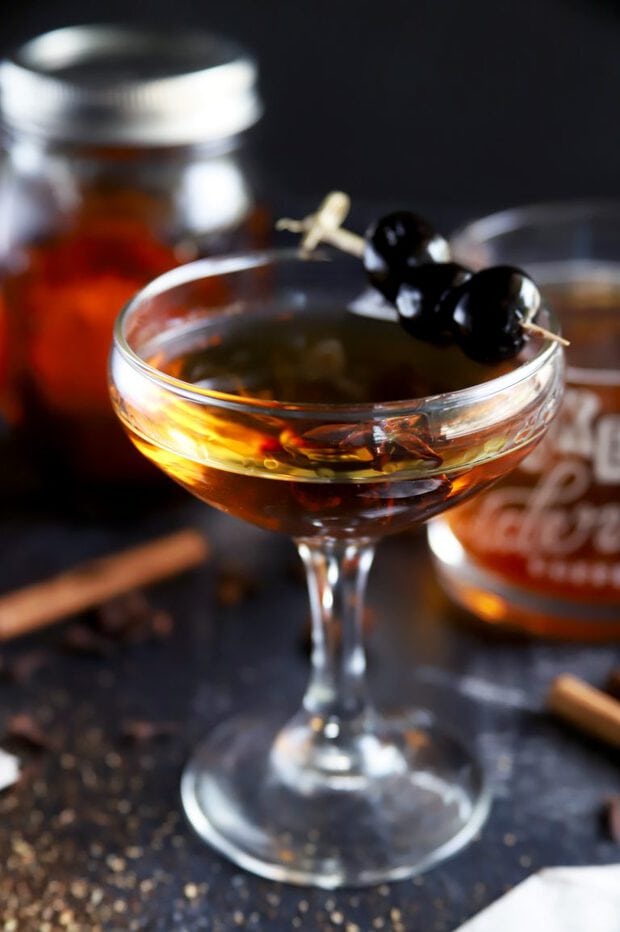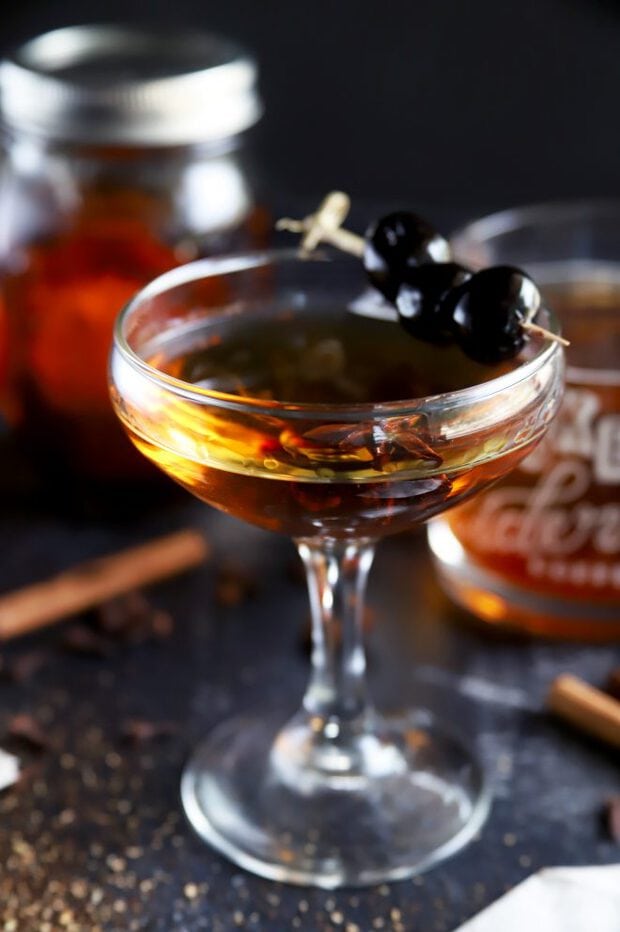 Enjoy!
Finally, remove the tea bags and enjoy! You can store the bourbon in a cool dry place to use whenever you desire.
How should I store the finished bourbon?
Make sure that you store the infused bourbon in the smallest possible air-tight, sealed container. You want to make sure to keep air out. You can keep it at room temperature, however you can also store it in the fridge if you are worries about the temperature in your house.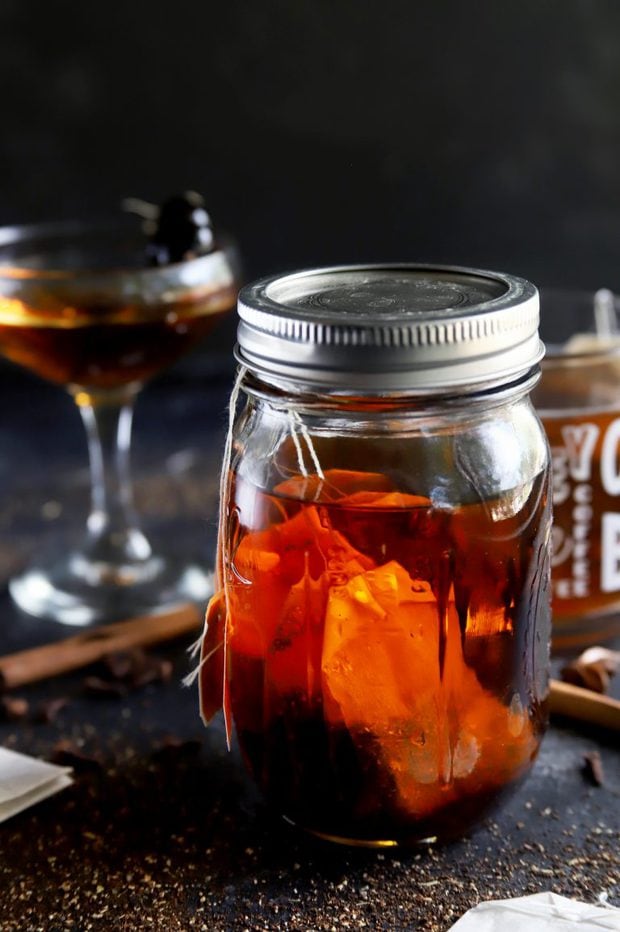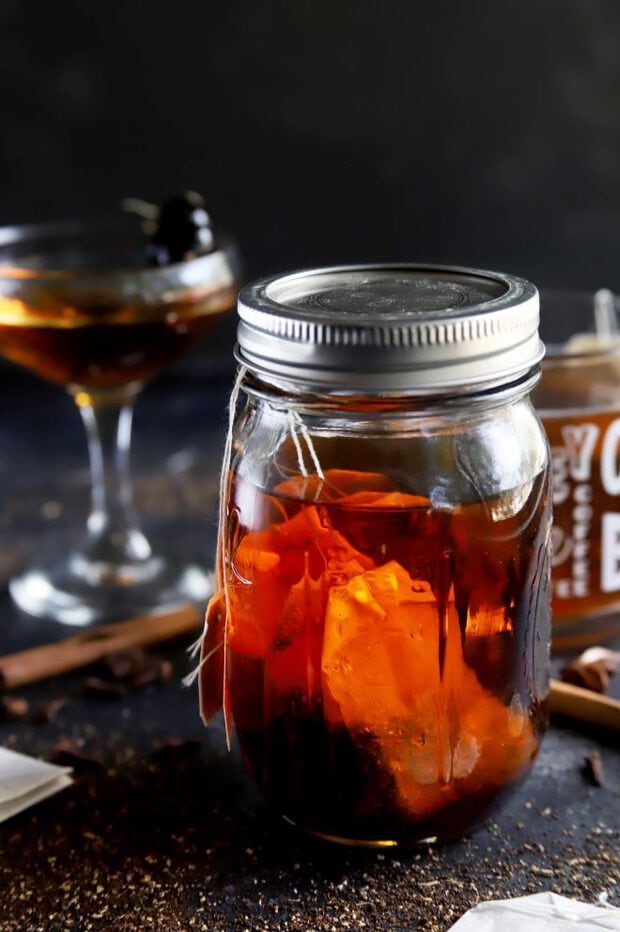 How long does infused bourbon last?
Just because something has alcohol doesn't mean it'll stay perfectly preserved forever. Usually I will store this infused bourbon for a few months (though it rarely lasts that long in our house!).
Flavors will change a little over time, but if it tastes bad or wrong at any point, throw it out.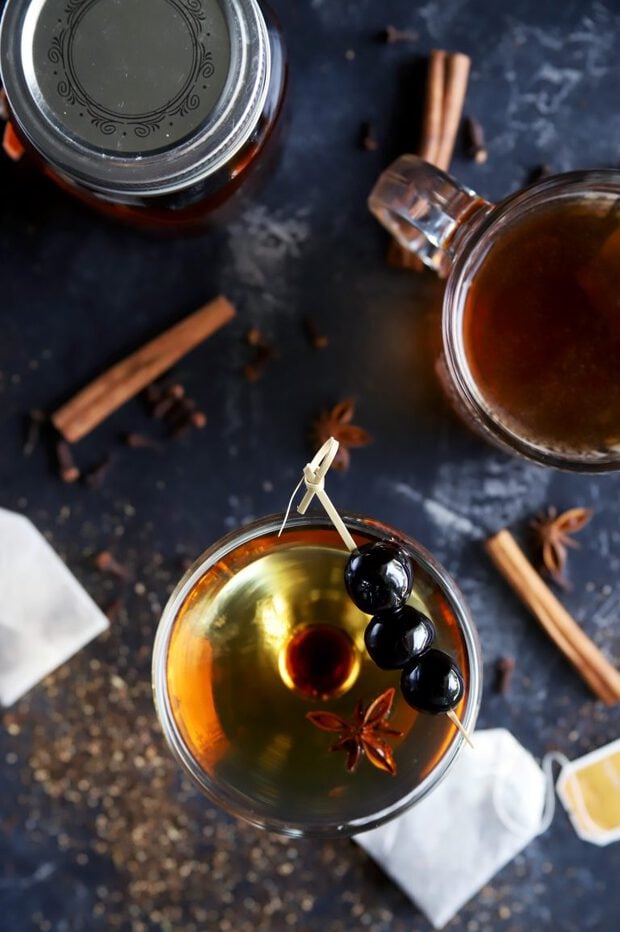 Pro Tip: don't let it sit for too long
The longer you let bourbon sit doesn't mean it will automatically be better. If you let the tea steep for too long in the bourbon, it can start to become bitter. Therefore, only let the bourbon sit for one week.
I recommend trying the bourbon every few days to make sure you get the flavor just right for your preferences!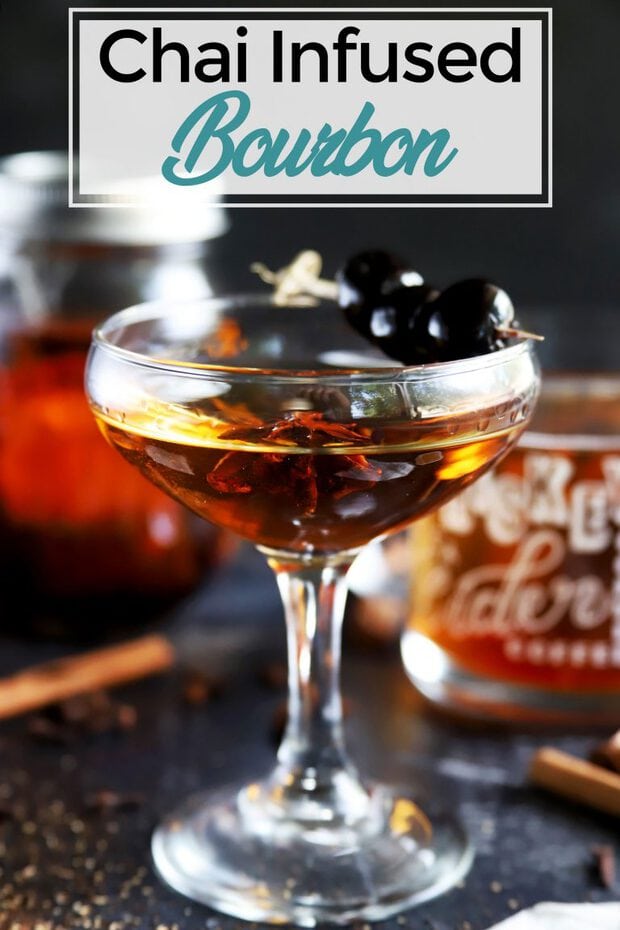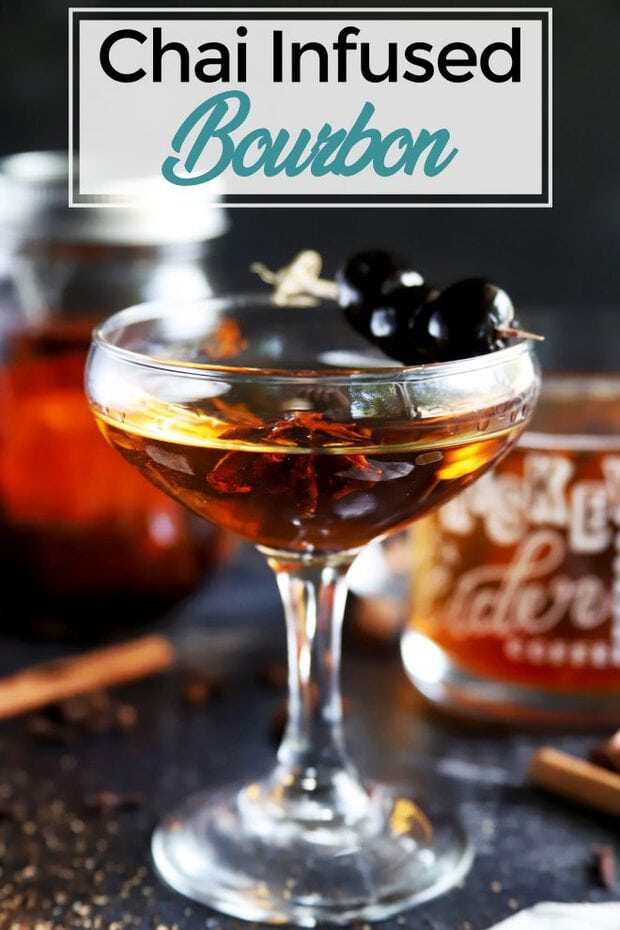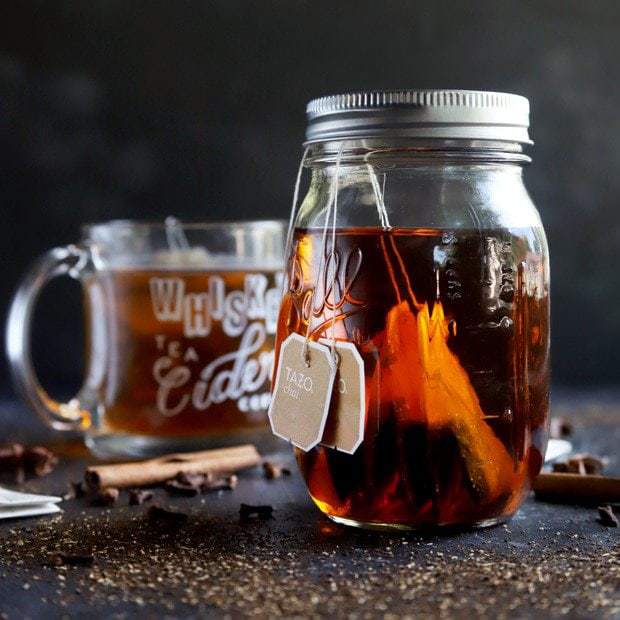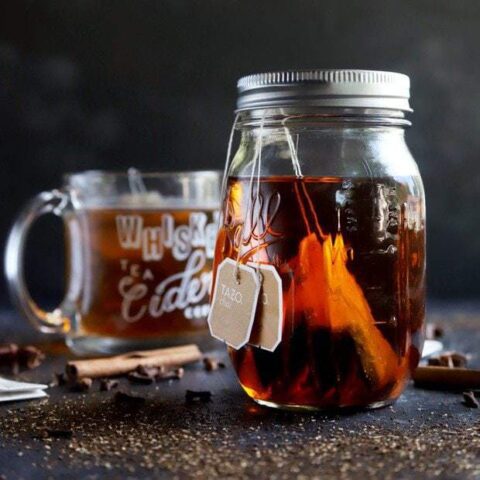 Homemade Chai Infused Bourbon
Total Time:
7 days
5 minutes
All you need is your favorite bourbon and some chai tea bags to make this fantastic infused bourbon!
Ingredients
4 chai tea bags (I like to use Tazo, but you can use whatever favorite chai you like to use!)
3 cups your favorite bourbon
Instructions
Add whiskey to a mason jar or other sealable container. Add chai tea bags and seal.
Let stand for up to one week is a cool place.
Remove tea bags and store in a cool, dark place.
Recommended Products
As an Amazon Associate and member of other affiliate programs, I earn from qualifying purchases.