Please note this post contains affiliate links.
This gnocchi bolognese bake is the ultimate comfort food. It's incredibly easy, bringing all the Italian flavors you love into a one-skillet meal!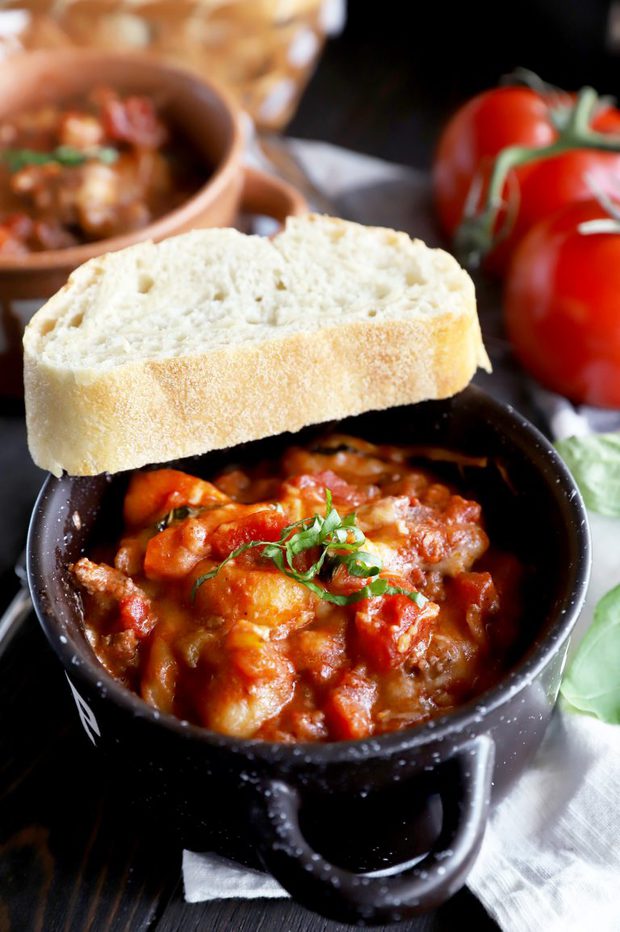 Excuse me while I melt into a pool of pure happiness over this one-skillet meal…
When it comes to getting a hearty meal on the table in the middle of the week when the temperatures are dipping into the 20s, well, I want to avoid having five million dishes to do at the end of eating it.
In my opinion, there are plenty of one pot meals out there for healthy things, but not enough for the comfort food we are all craving this time of year.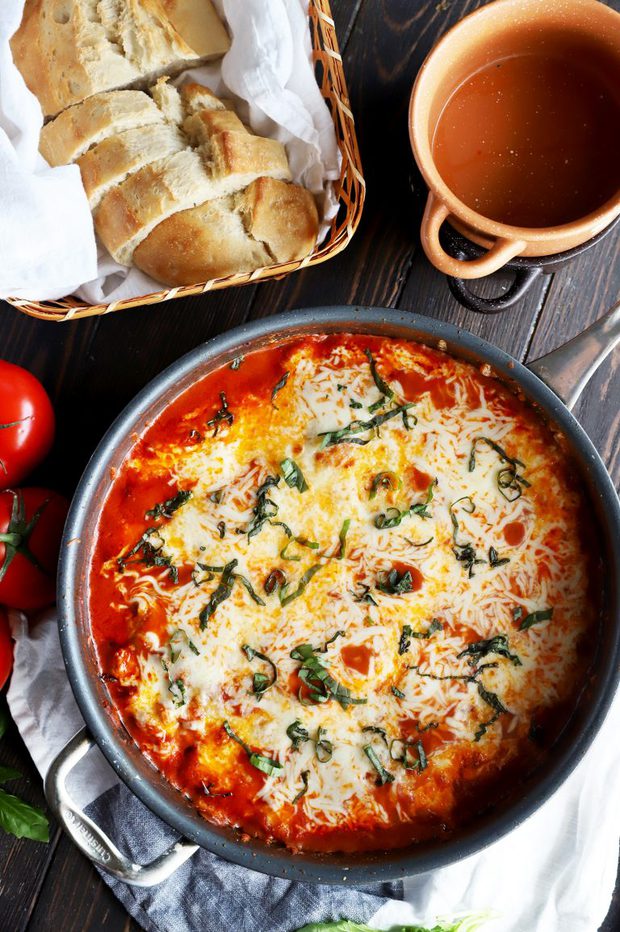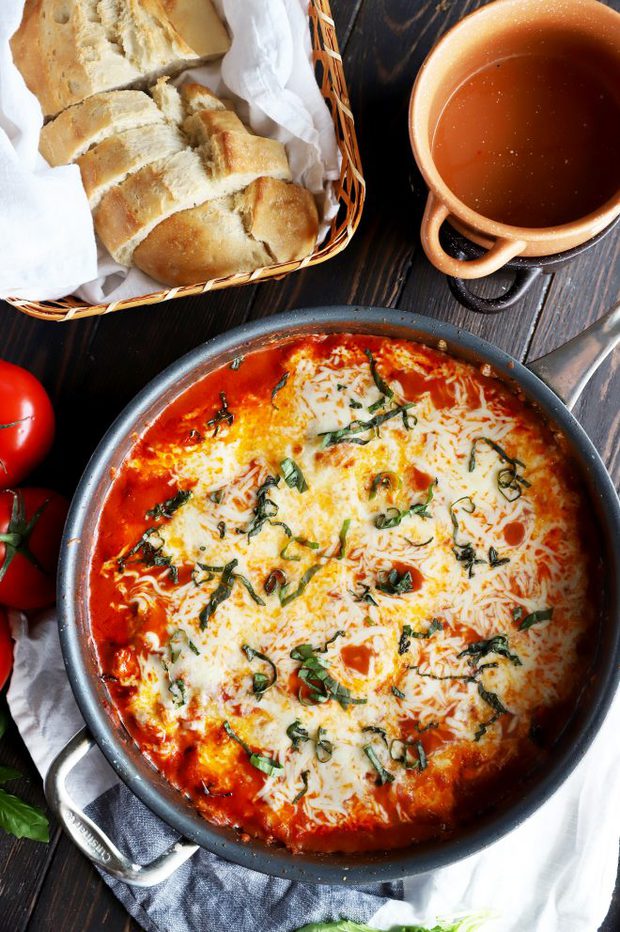 Even if you are trying to watch what you eat, you still deserve at least one night a week where you can refuel your body AND soul.
This is the meal to do it with.
Though the dish takes an hour in total, it is well worth the time it takes to develop the incredible flavors in this dish. If you are looking for another tasty Italian dish, be sure to try these lasagna roll ups!
Be sure to make some no knead overnight bread to go along with this tasty meal!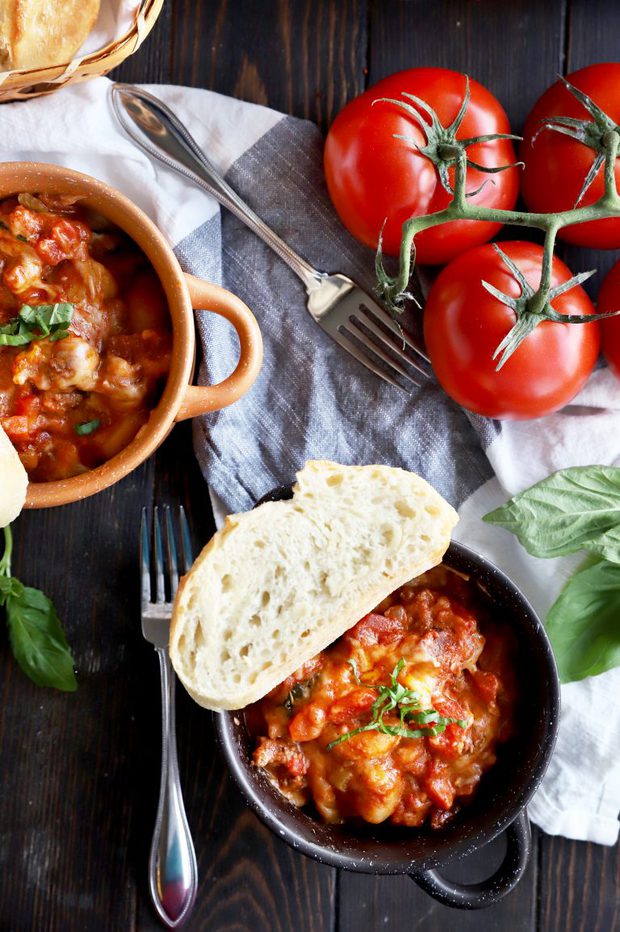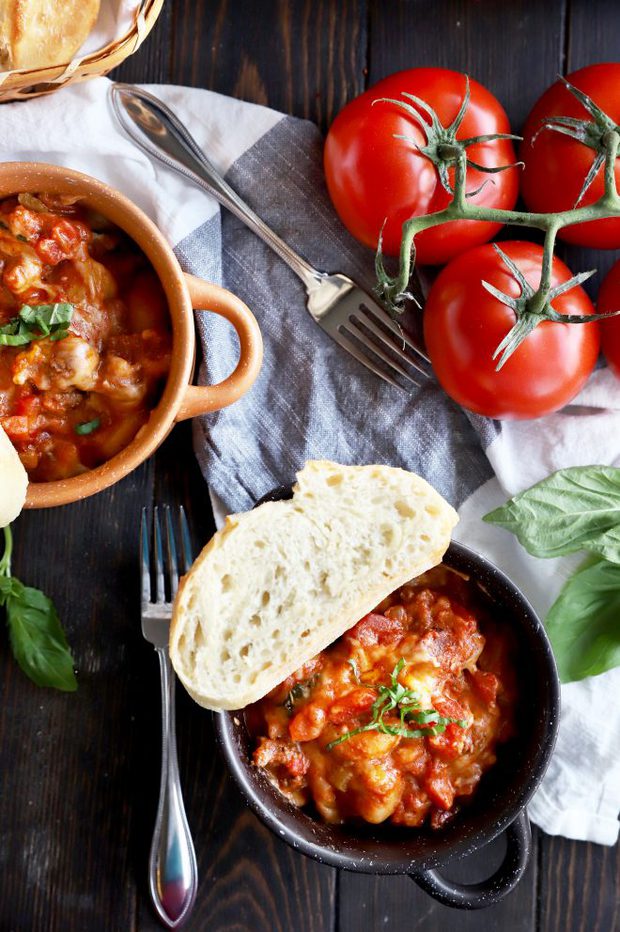 This Recipe's Must-Haves
To prep the ingredients for this skillet, you need a chef's knife and cutting board. Don't worry though! There's not a ton of chopping involved.
When you start cooking, all you need is an oven safe nonstick skillet or cast iron skillet. You'll be cooking on the stovetop and in the oven.
Finally, make sure you have a wooden spoon to stir things up and to break up the meat into smaller pieces as it cooks.
Other yummy pasta recipes: Brown Butter Gnocchi with Asparagus & Peas | Lemon Shrimp & Artichoke Angel Hair | Baked Three Cheese Gnocchi | Chicken Parmesan Pasta Skillet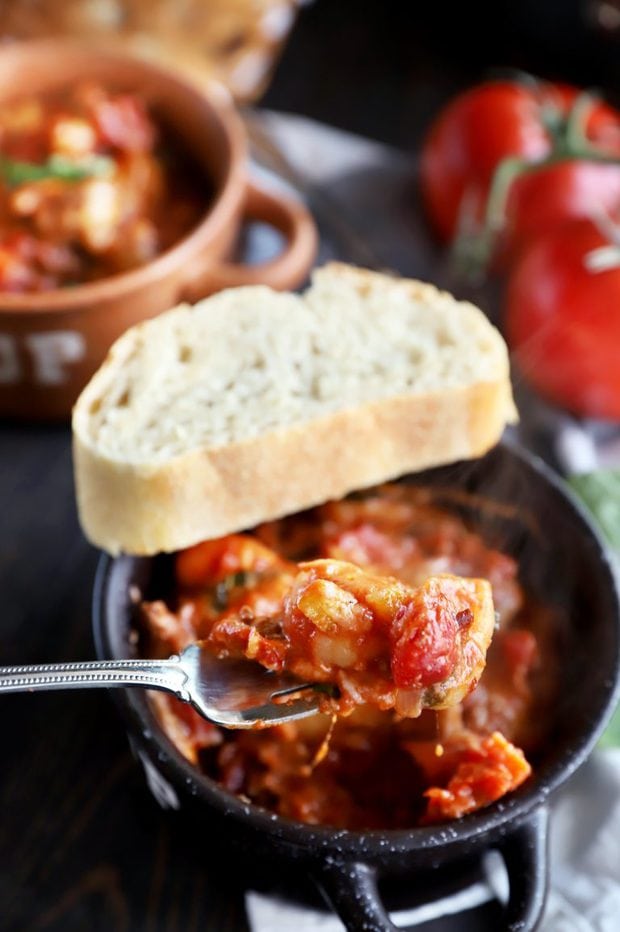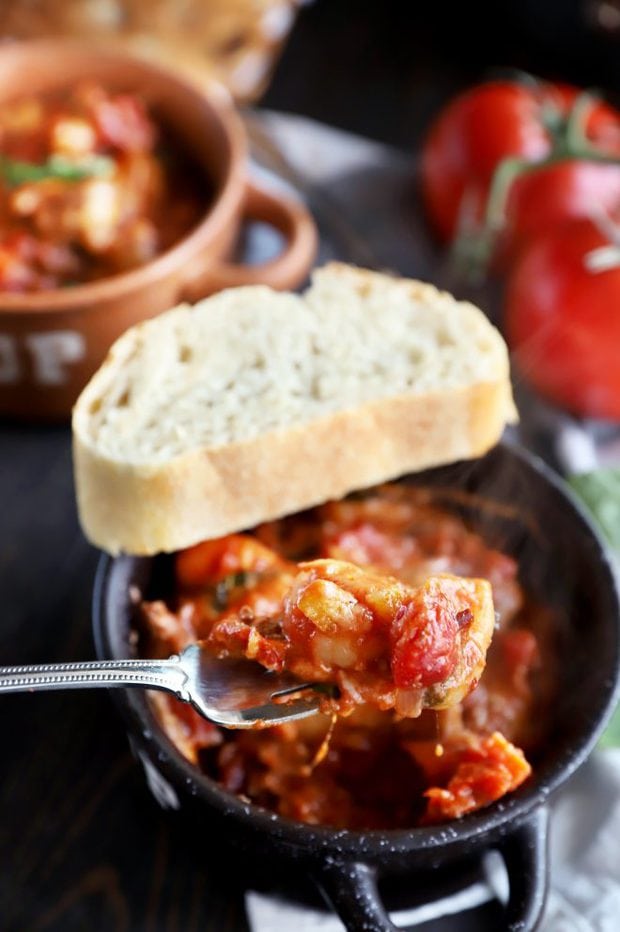 Here's How To Make Gnocchi Bolognese
Make Bolognese Sauce
To make the bolognese sauce, start by cooking down the onions and carrots until they are softened. This helps get the most flavor out of them, and start to build the base for the sauce.
Next you add the pork, beef, and garlic, cooking until the meat is browned all over. Add in the tomatoes, tomato paste, milk, wine, and herbs, then bring it all to a simmer for 15 minutes. The mixture should be slightly thickened by then.
Add Gnocchi
Stir in the gnocchi with some water, cooking them briefly for about 5 to 10 minutes. Remove from heat and remove the bay leaf and oregano sprigs (we don't want those getting stuck in people's teeth when they eat it!).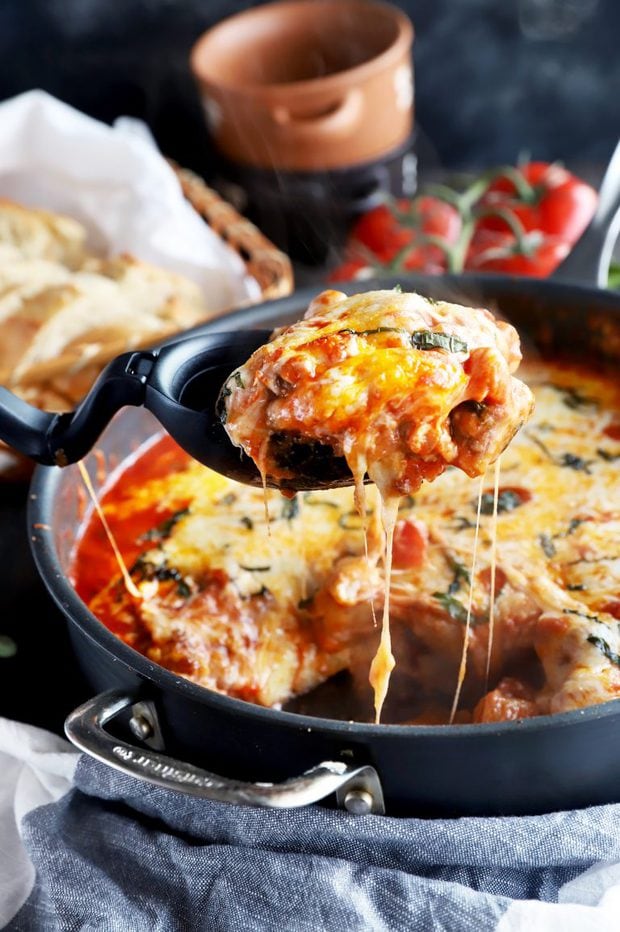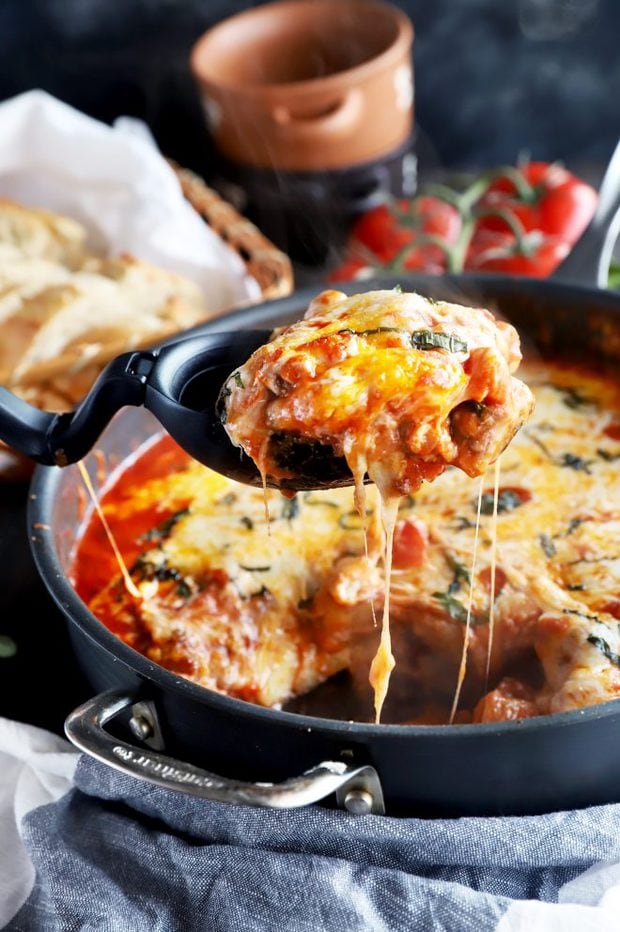 Top With Cheese And Bake
Now top that saucy pasta mixture with cheese in an even layer. Place it in the oven and bake it for 15 minutes, until the sauce is bubbling and the cheese is all melty.
This pasta skillet is ready to be SERVED. I like to top mine with freshly chopped basil leaves and some grated parmesan, but you don't have to!
Need more inspiration for dinner? Check out my main dish page for some tasty ideas.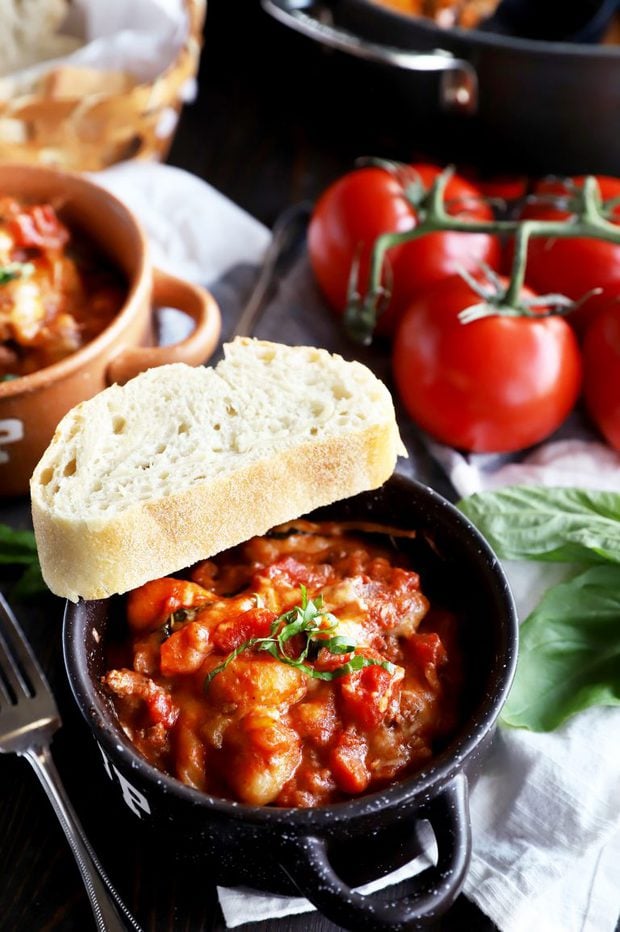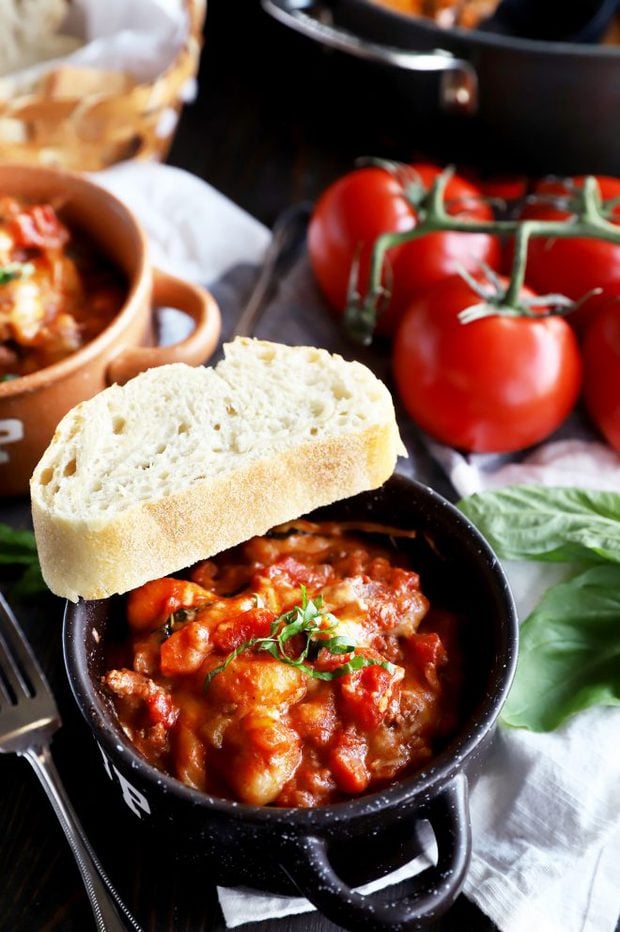 FAQs
What is bolognese pasta sauce?
Bolognese sauce is an Italian sauce that is based with meat. It is usually added to dress tagliatelle pasta or to use in lasagna. I love the meat sauce with gnocchi because it is nice and hearty!
Can I use pasta instead of gnocchi?
If you don't like gnocchi or simply can't get your hands on some for whatever reason, you can use a pasta like penne as a substitute. The cooking time will remain the same!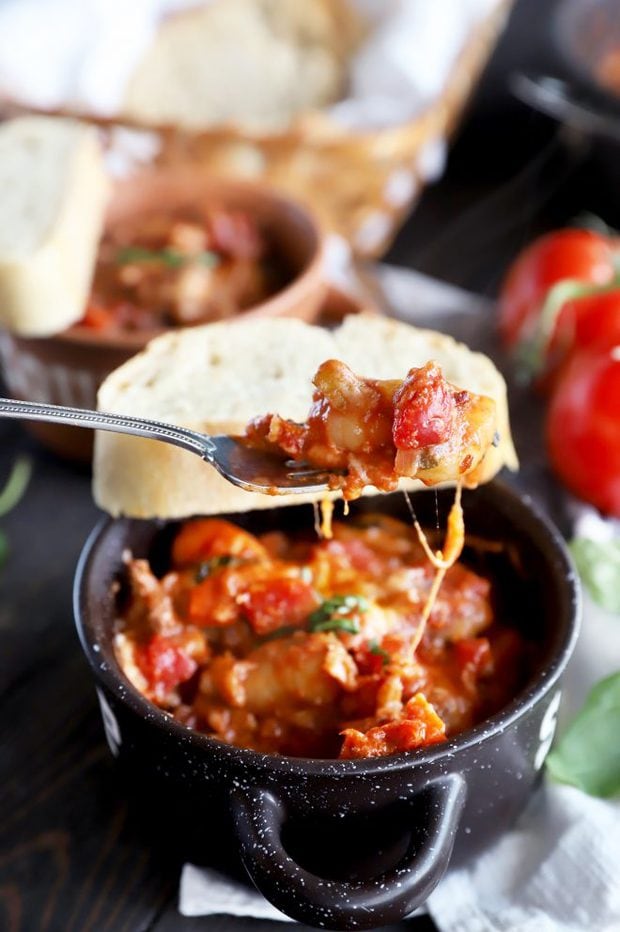 Can I freeze the leftovers?
Yes you can! I like to make this dish for the Man and I, then reserve the other half for another time down the road. Simply let the dish come to room temperature, then add to a freezer bag. Make sure you remove as much air as possible, before sealing. The dish can be frozen for up to a month.
To reheat, defrost the pasta overnight. Then bake in the oven at 350˚F for 20 to 30 minutes, until the pasta is heated all the way through.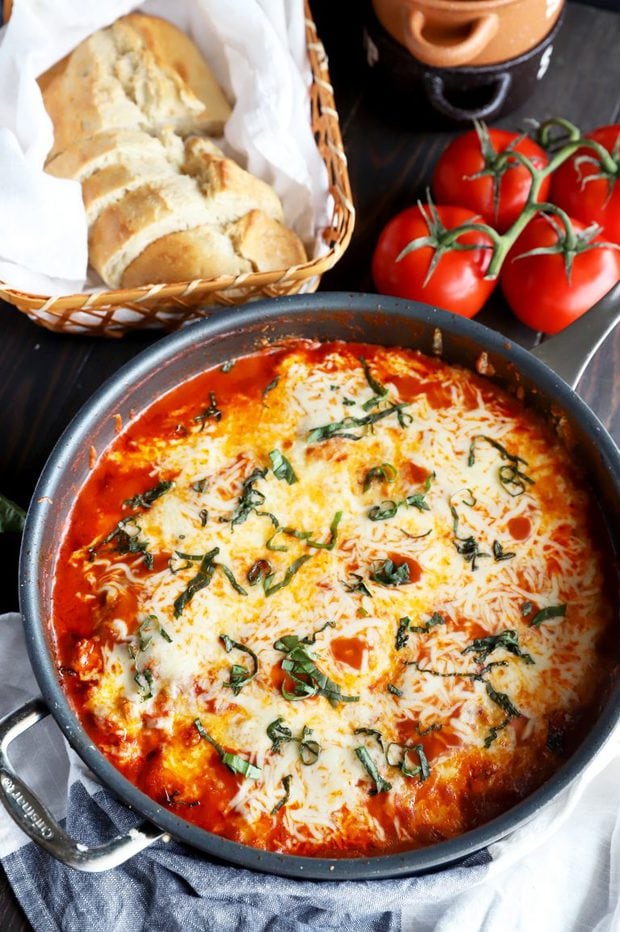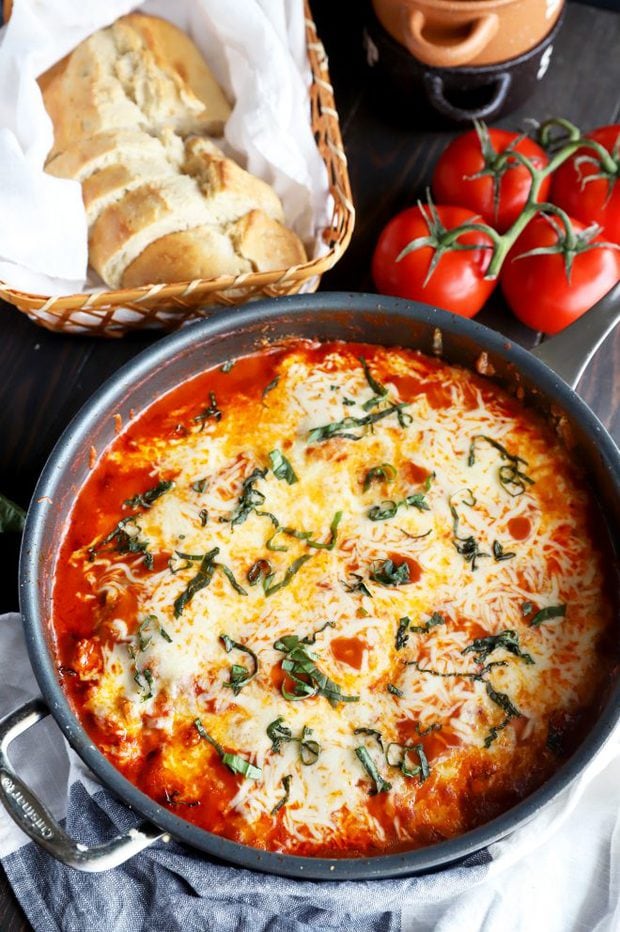 A Couple Helpful Tips
Don't have fresh oregano on hand? That's ok! Simply stir in 1/2 tsp dried oregano.
You can use regular diced tomatoes instead of San Marzano, but I think the latter gives the dish a whole lot more flavor.
Serve this delicious pasta with slices of air fryer garlic bread or toasted no knead overnight bread!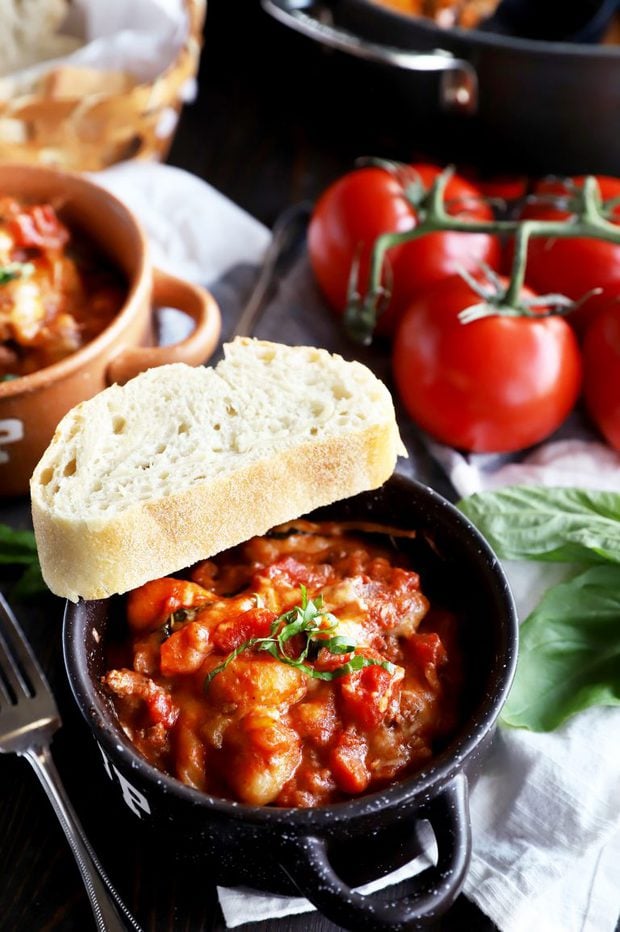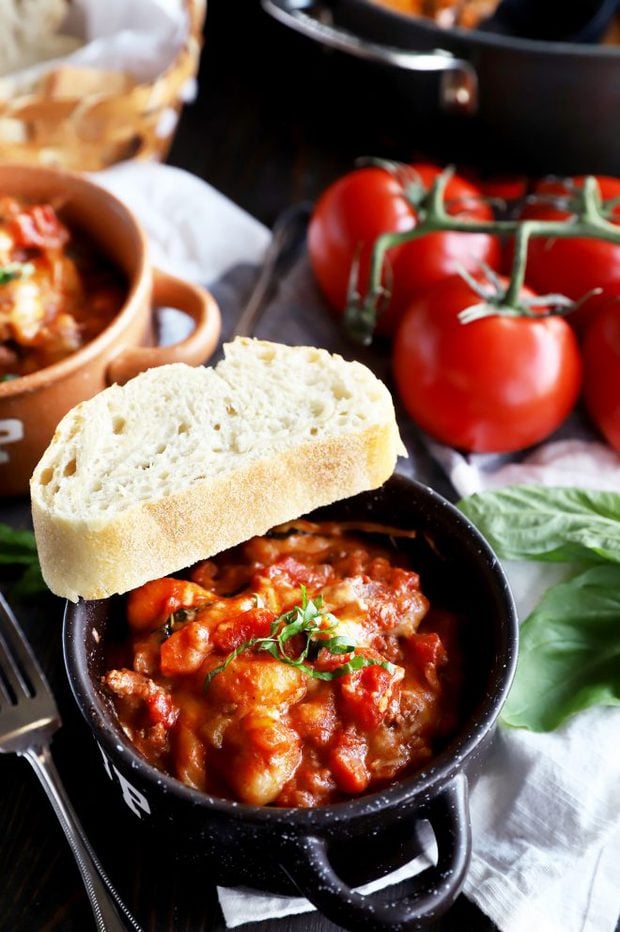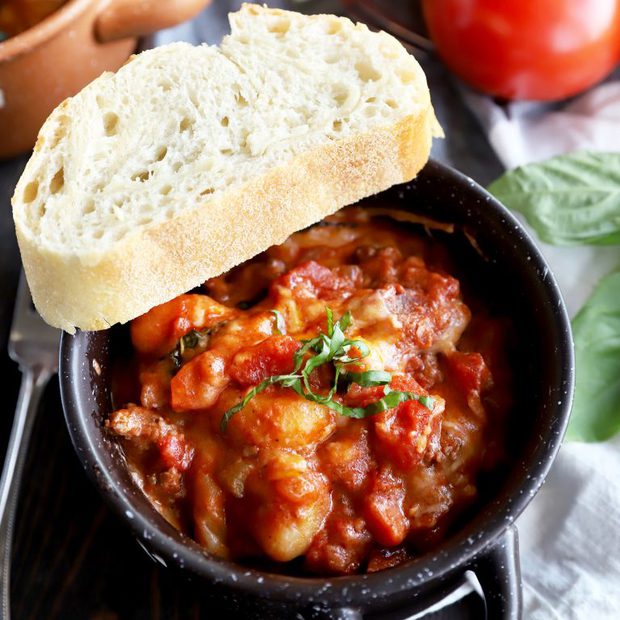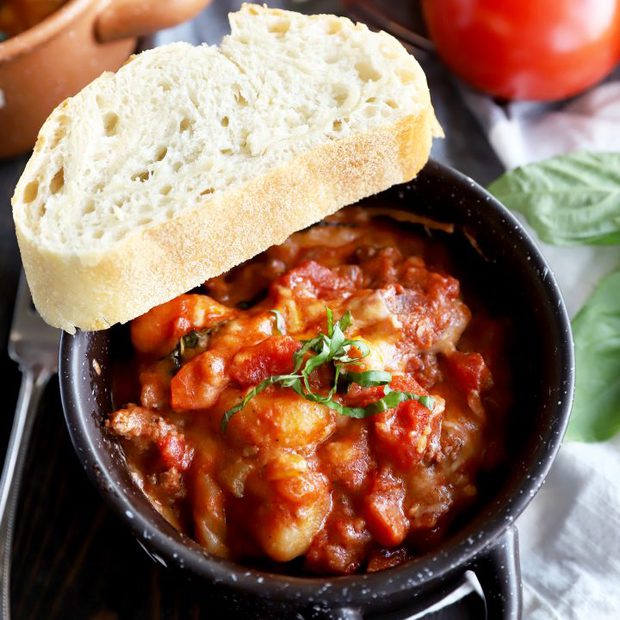 Gnocchi Bolognese Bake
Hearty bolognese sauce is combined with gnocchi and cheese for a baked comfort meal you'll want to make week after week.
Ingredients
2 tablespoons extra virgin olive oil
1 small yellow onion, diced
1 carrot, diced
1 celery stalk, diced
1/2 tsp salt
1/2 tsp black pepper
1/2 lb ground pork
1/2 lb ground beef
2 cloves garlic, minced
1 (28 oz) can San Marzano tomatoes
3 Tbsp tomato paste
1 cup whole milk
1 cup red wine
1 bay leaf
2 sprigs fresh oregano
16 oz potato gnocchi
16 oz mozzarella cheese, shredded
Optional: freshly chopped basil, grated parmesan cheese
Instructions
Preheat oven to 425˚F.
Add olive oil to a large skillet over medium heat. Once hot and the oil is shimmering, add onions and carrots. Season with salt and pepper, cooking until softened, about 5 minutes, stirring occasionally.
Stir in pork, beef and garlic, cooking until beef has browned all over, about 8 to 10 minutes. Stir in tomatoes, tomato paste, milk, wine, bay leaf, and oregano. Simmer the sauce for 15 minutes, until the mixture has slightly thickened.
Stir in gnocchi and 1/3 cup water. Bring sauce to a boil, cooking for another 5 to 10 minutes.
Remove from heat and remove bay leaf and oregano sprigs, discarding them. Top with cheese and place in the oven.
Bake for 15 minutes, until sauce is bubbly and cheese has melted.
Top with freshly chopped basil leaves and grated parmesan, if desired.
Recommended Products
As an Amazon Associate and member of other affiliate programs, I earn from qualifying purchases.