Please note this post contains affiliate links.
The Perfect Manhattan Punch is the ultimate big batch cocktail mixture to have as the centerpiece of your next gathering. It is a slightly lightened up version of the classic Manhattan, making it easy for sipping at a party without hitting you with a heavy punch. Make no mistake though, this boozy drink is not lacking in any flavor!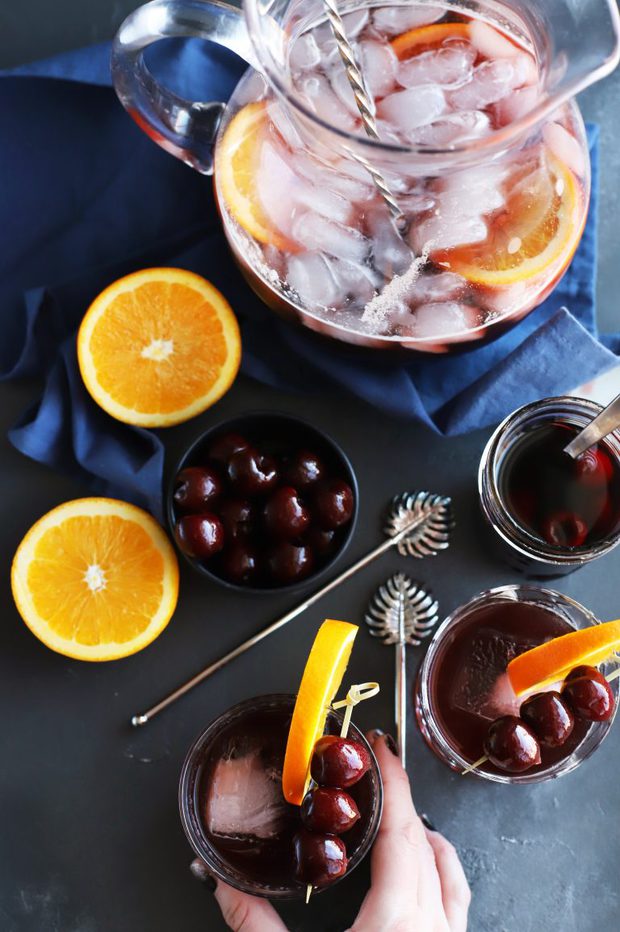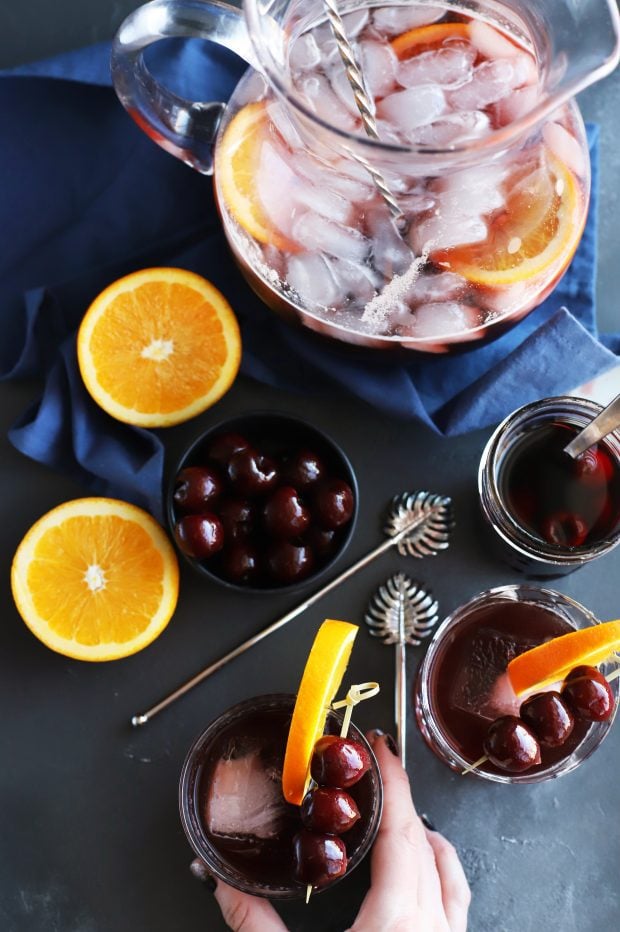 Please note that some of the links below are affiliate links. If you make a purchase through one of these links, I will receive a small commission.
So I've been a little more absent at the start of this week with the recipes, BUT I have a realllllly good reason for it.
I've been organizing ALL the things in my life.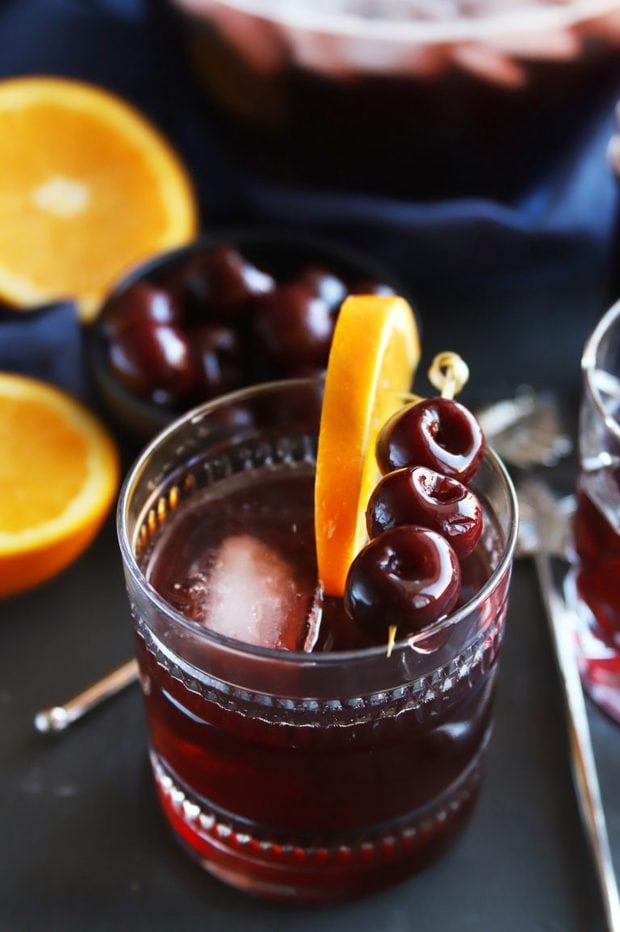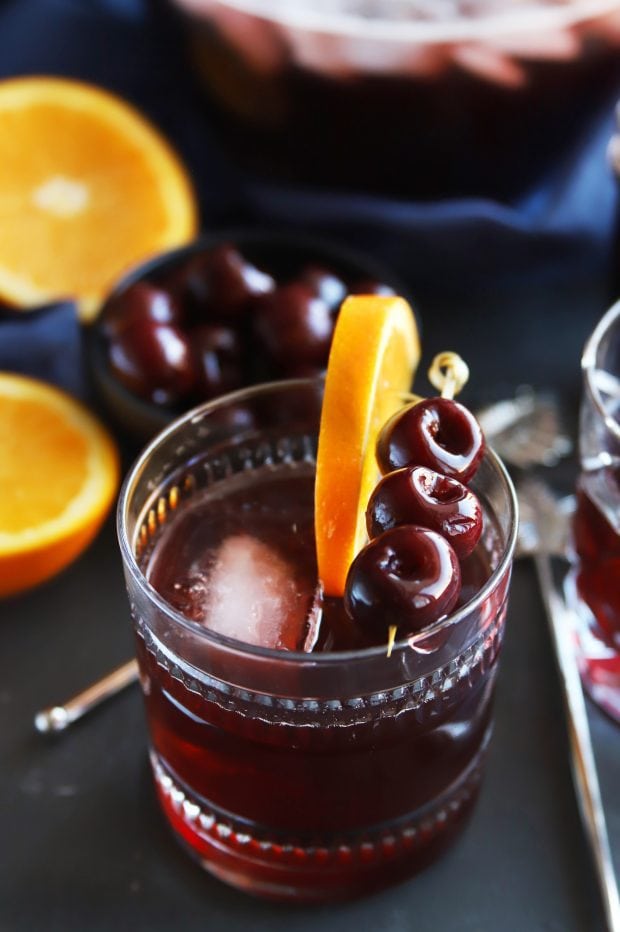 Like. Literally. Everything.
It's basically been a Marie Kondo explosion in our house.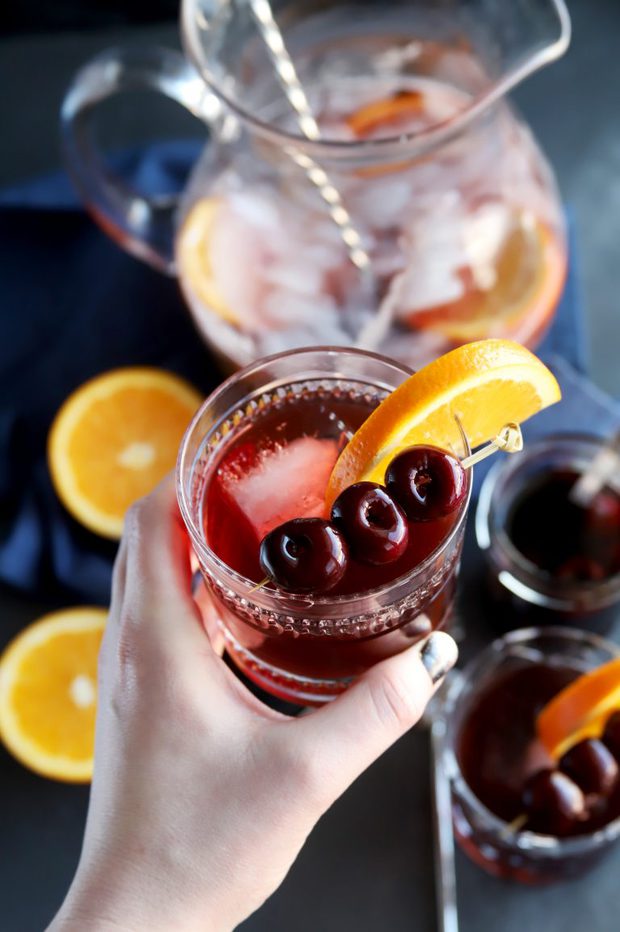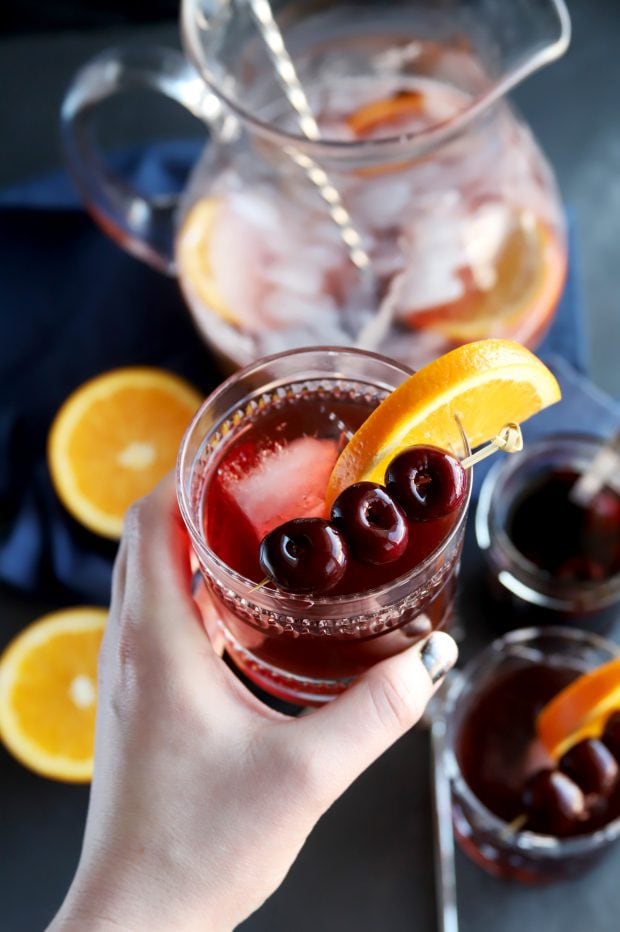 If you don't know who I am talking about, you have probably been living under a rock… No offense. Go look her up online or just watch her "Tidying Up" show on Netflix. Be prepared to actually be inspired to organize and clean out the clutter.
I have felt SO productive. My clothes have been purged, my office is next on the list, and the thrift store pickup date is a week from today. AH.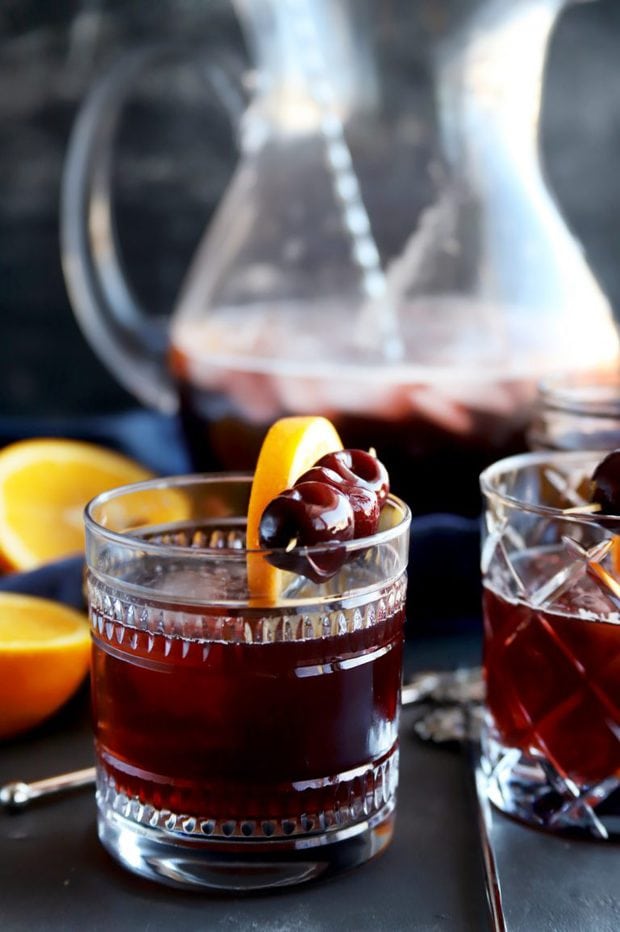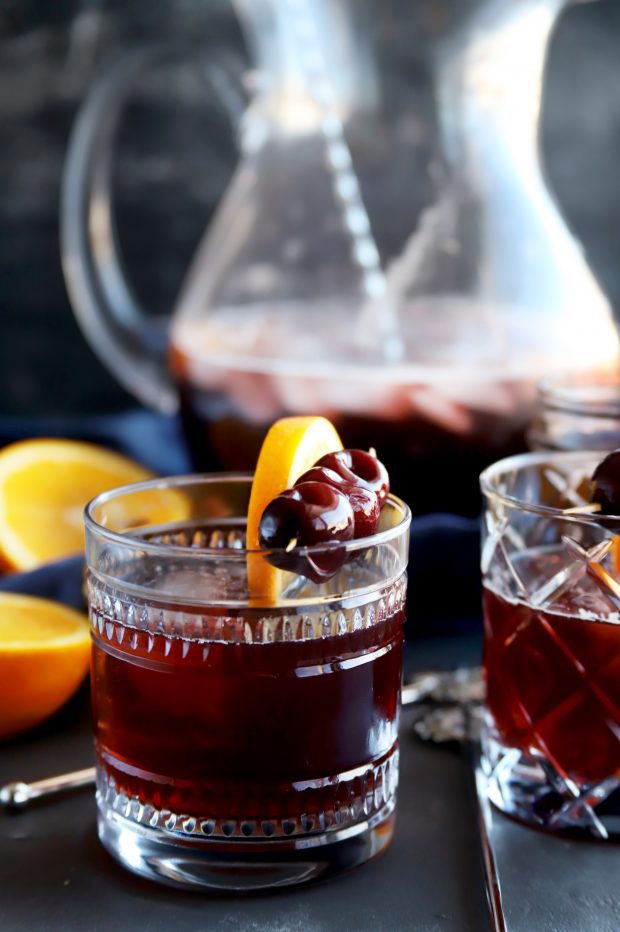 We also are redoing our dining room and I'm trying to get rid of our dining room table – so until then, we have IKEA boxes stacked in the center of our home.
It's the mess of the storm before everything settles, you know?
I have never felt more motivated in my life. It just feels SO GOOD.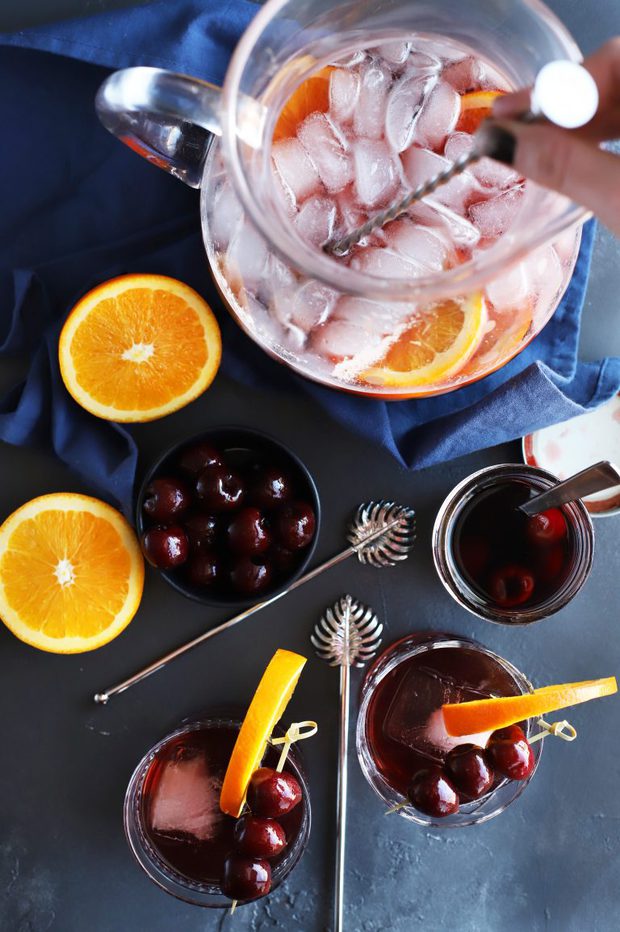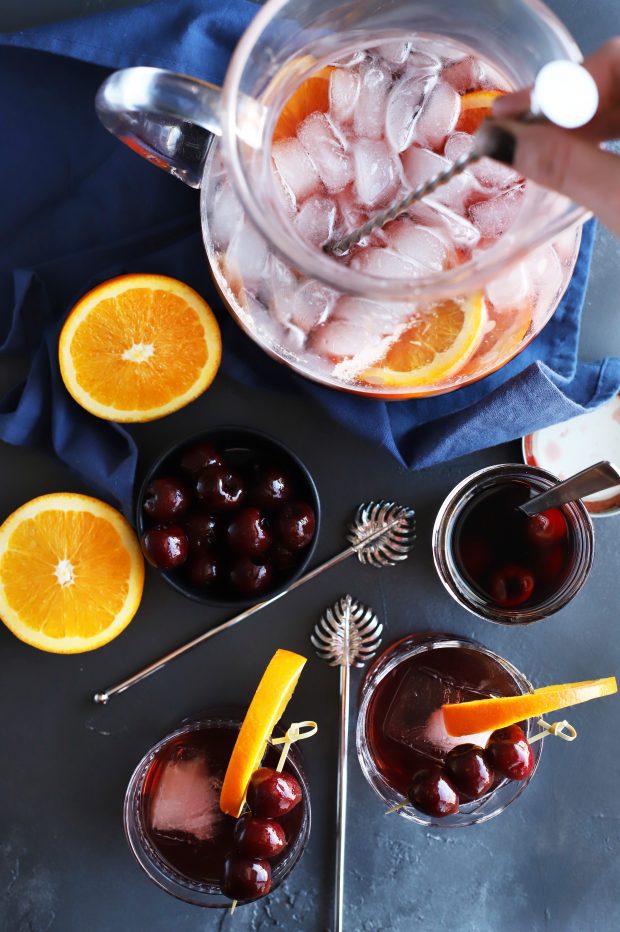 Anyway, that's where my mind has been at lately, so cooking has fallen to the lower levels of the to-do list in favor of eating reheated leftovers and takeout.
However, cocktails I always seem to have time to make.
Therefore, this Manhattan punch has been what I've been sipping on for the past couple of nights.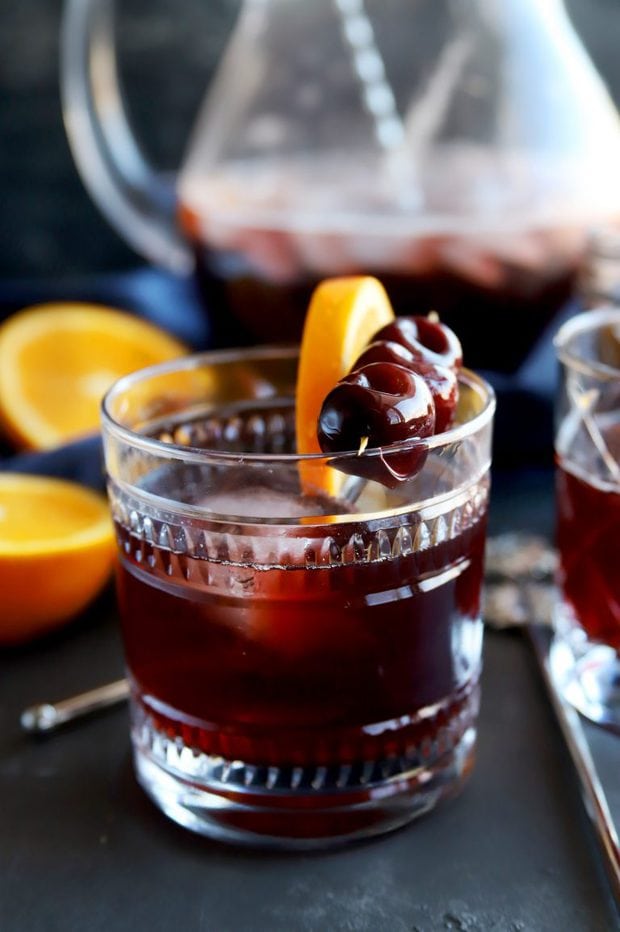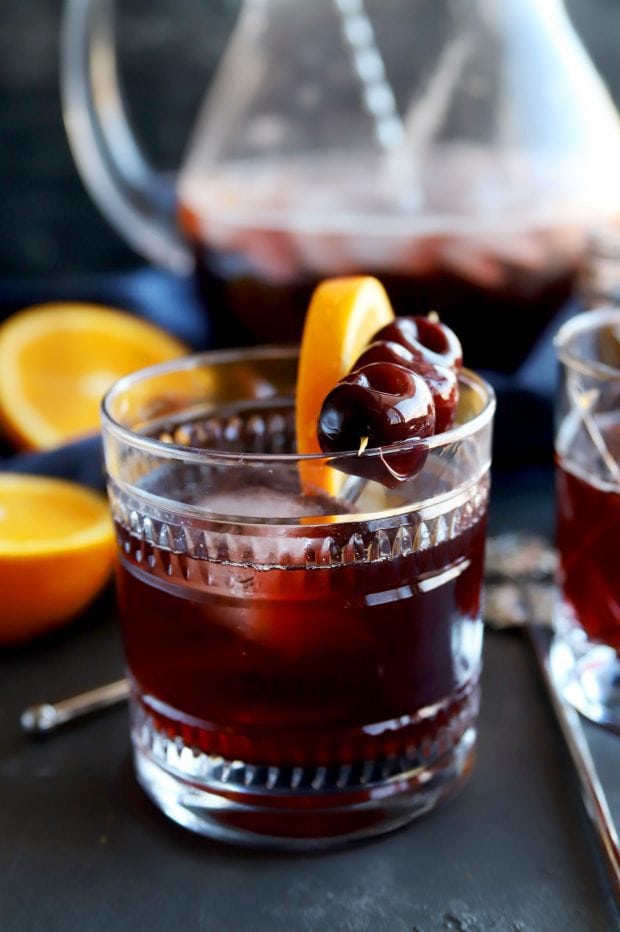 I freaking LOVE this punch. It tastes like a lightened up classic Manhattan recipe, but it doesn't lack in any flavor at all, trust me. It's got that boozy punch of the recipe you know and love, but it isn't too strong so you can actually sip on it throughout a party.
The best part is, if you made those homemade brandy cherries that I posted last week, you can use them in this recipe! It brings a whole other level of boozy and cherry tastiness to the punch that gives it a little extra magic.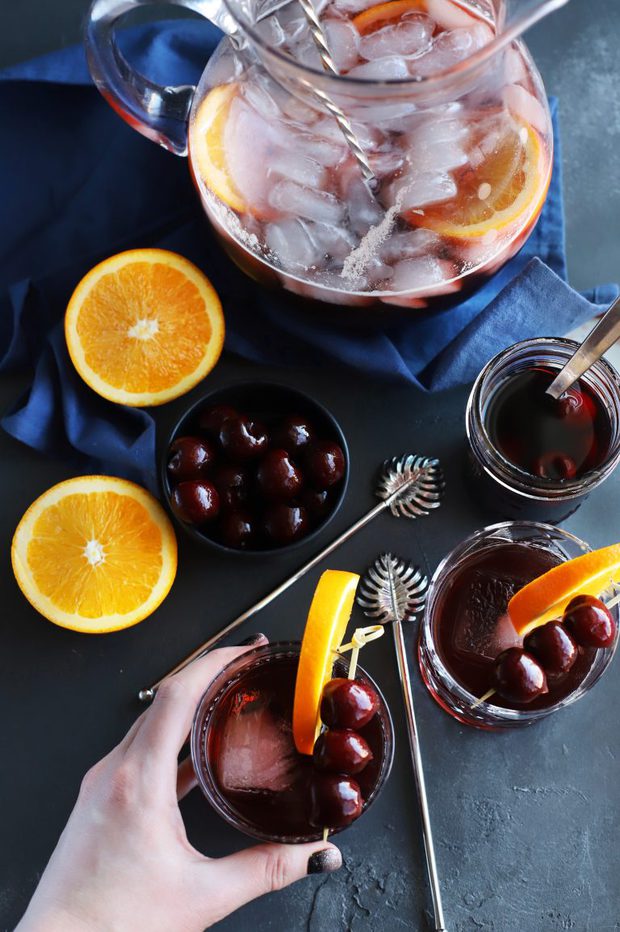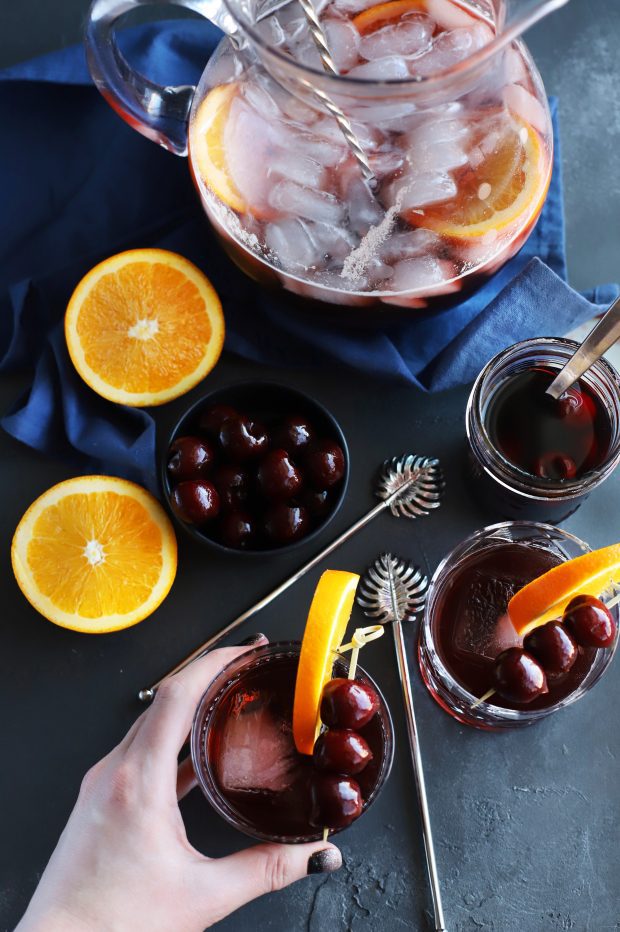 It'll be the star of any gathering, no matter what the occasion!
This Recipe's Must-Haves
If you want to get the look you see here in my photos, grab the Mikasa Cheers Glass Beverage Pitcher
! It's the pitcher I love to use for all my gatherings because it's so festive 🙂
Hiware Stirring Spoons
are the perfect addition for your bar cart, bother for this punch and also for individual cocktails!
I think that the details matter when it comes to cocktails, so I use these Bamboo Cocktail Picks to get a little flair for the garnish for this cocktail punch.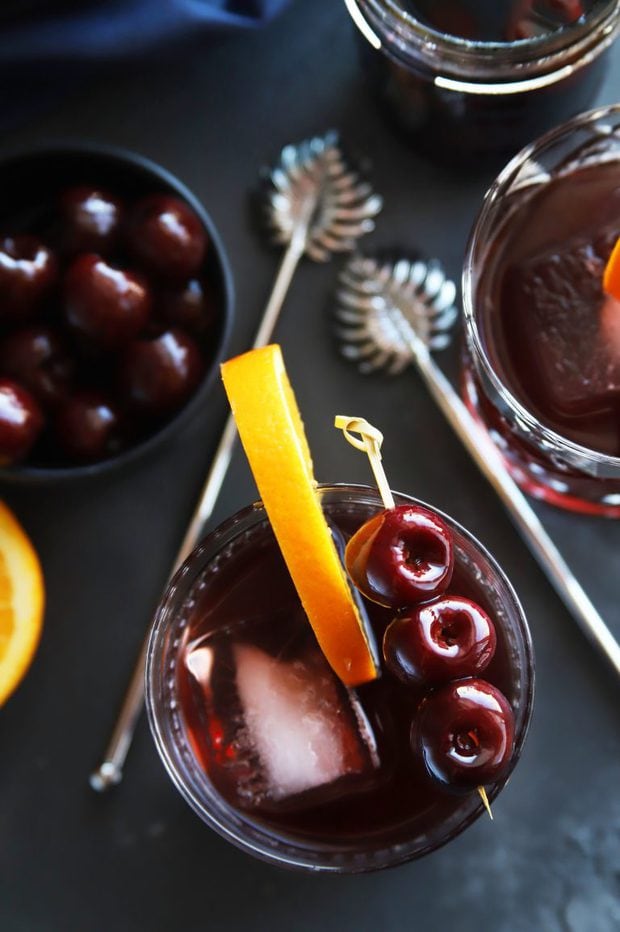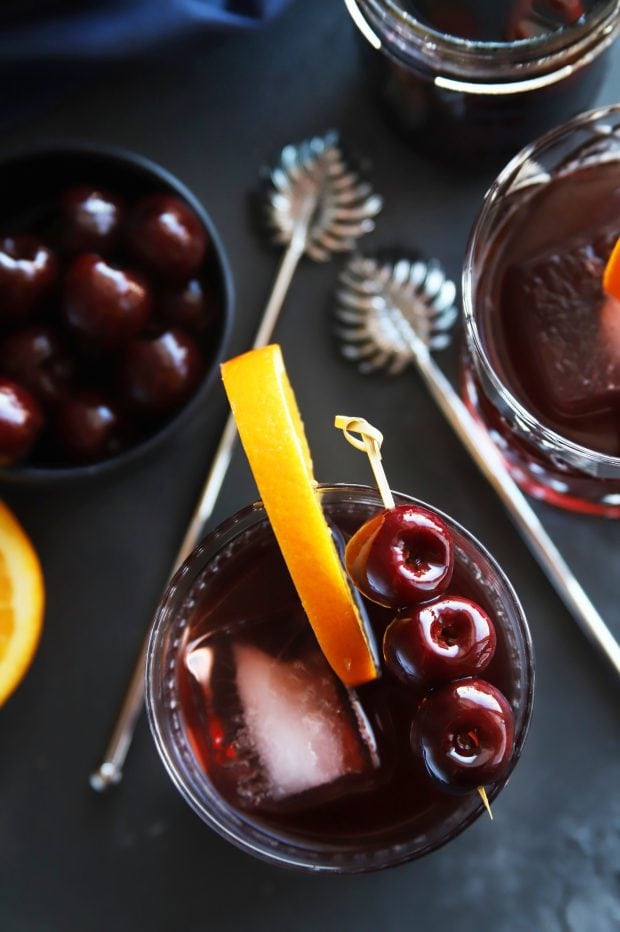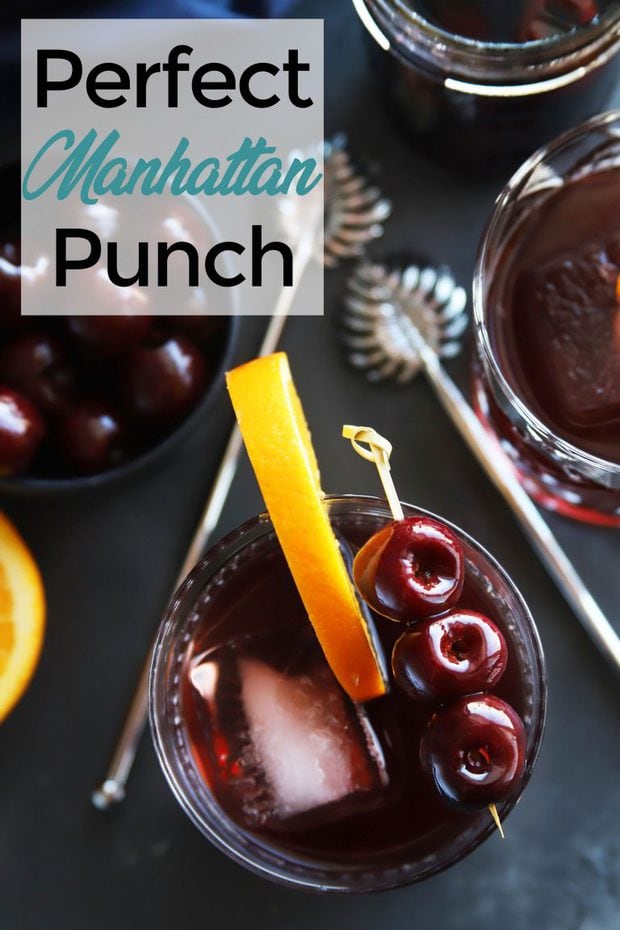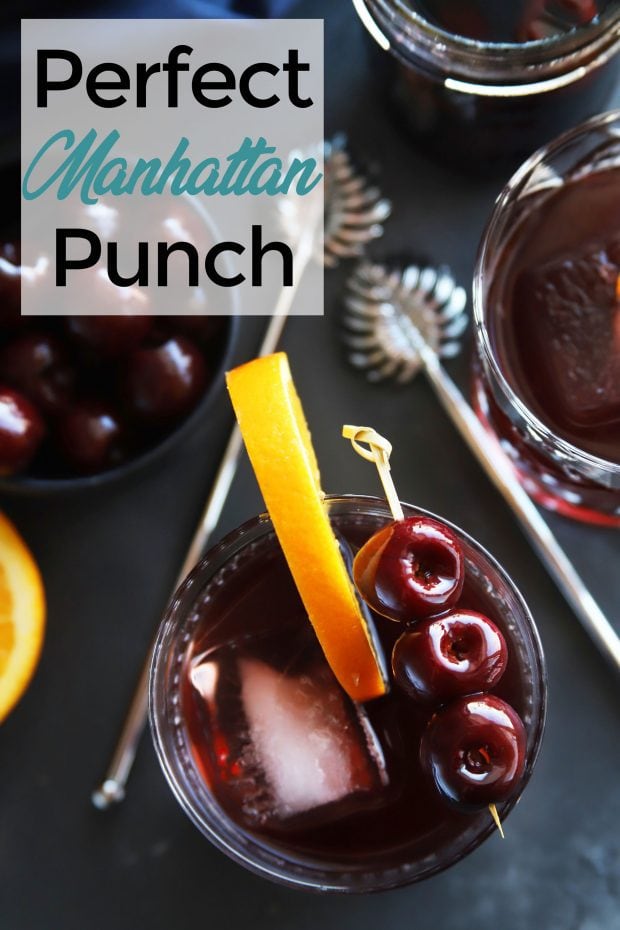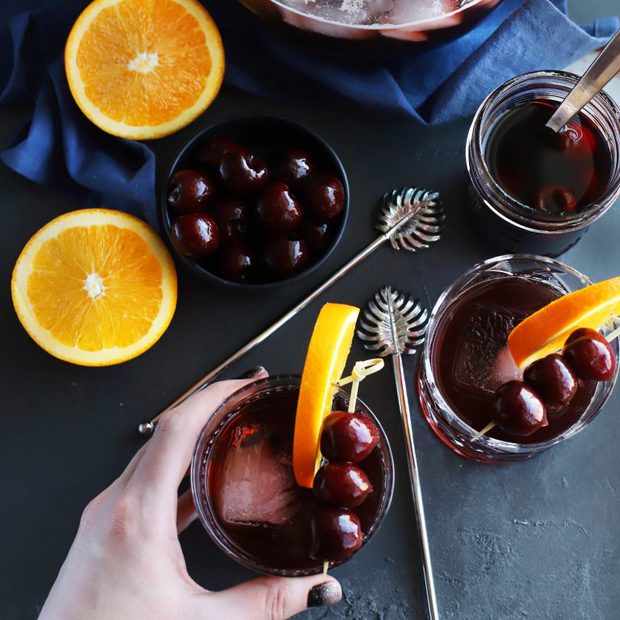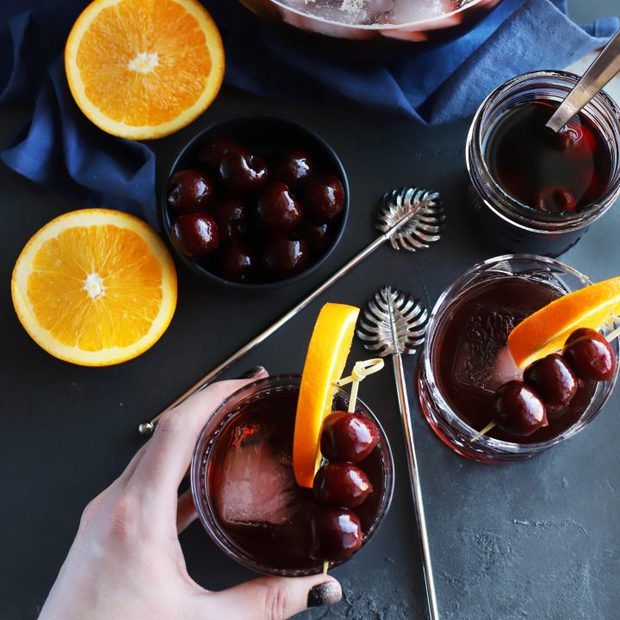 Perfect Manhattan Punch
The ideal balance of Manhattan ingredients, in a festive punch that's wickedly delicious.
Ingredients
3 cups rye whiskey
3/4 cup sweet vermouth
24 dashes of Angostura bitters (or bitters of your choosing like orange or citrus)
1 cup tart cherry juice
2 cups soda water
2 oranges, sliced
Ice
Additional Homemade Brandy Cherries for Garnish
Instructions
Add all ingredients to a pitcher filled with ice.
Stir to combine.
Serve immediately.
Recommended Products
As an Amazon Associate and member of other affiliate programs, I earn from qualifying purchases.