Please note this post contains affiliate links.
Who doesn't love a warm and cozy chili recipe? Everything in one bowl, whether it's made in the slow cooker, Instant Pot, or on the stove! It's the best way to warm up in the chilly months of the year. If you're looking to cozy up to a bowl of chili, these chili recipes have got you covered!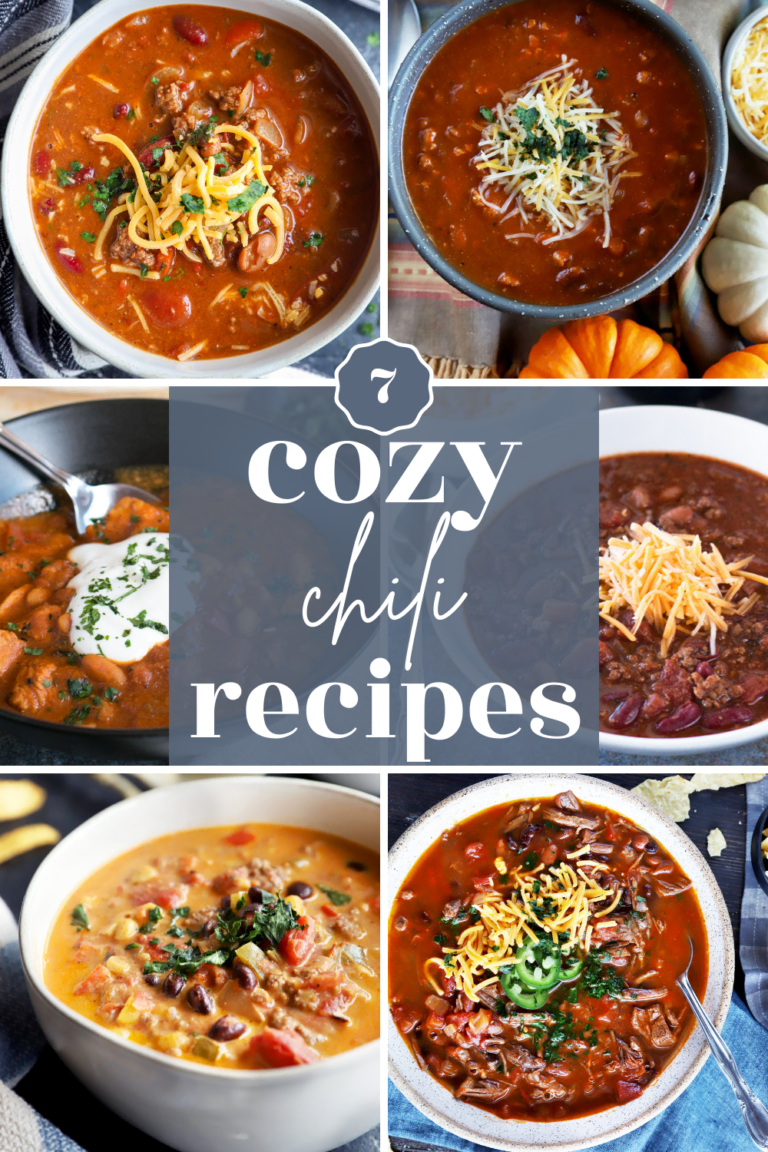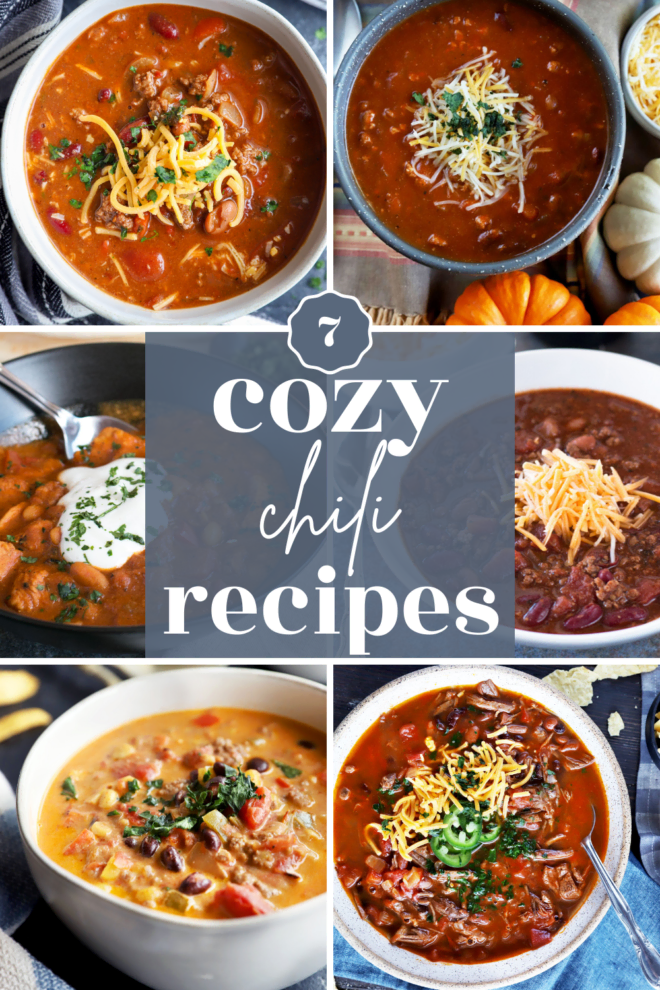 my favorite tools for chili recipes
When it comes to must-have tools for cooking chili, there's a few that I always have around.
If your recipe calls for browning meat and/or cooking down vegetables, I like to use a Lodge cast iron skillet to do so! You'll see this most often for recipes that are made in the slow cooker. Of course, if you are making it on the stovetop, a dutch oven is ideal! Don't forget the wooden spoon to stir everything together.
To prep all your ingredients, pull out your sharpest chef's knife and cutting board.
My preferred appliance for cooking chili, whether pressure cooking or slow cooking is an Instant Pot Duo or Instant Pot Pro. I will take any appliance that has more than one function!
If you prefer, you can always use a slow cooker instead of an Instant Pot or the stovetop method.
just one more thing…
If you are looking for even more soup/stew inspiration for these chili months, check out the entire list of soup and stew recipes here!