Everything Avocado Turkey Bagel Sandwich
Please note this post contains affiliate links.
Everything Avocado Turkey Bagel Sandwich are the loaded lunch that you have been dreaming of this week. Flavorful everything bagels are piled high with meat, avocado, roasted tomatoes, and a chipotle cream cheese that brings the creamy spice. It's my new bae(gal).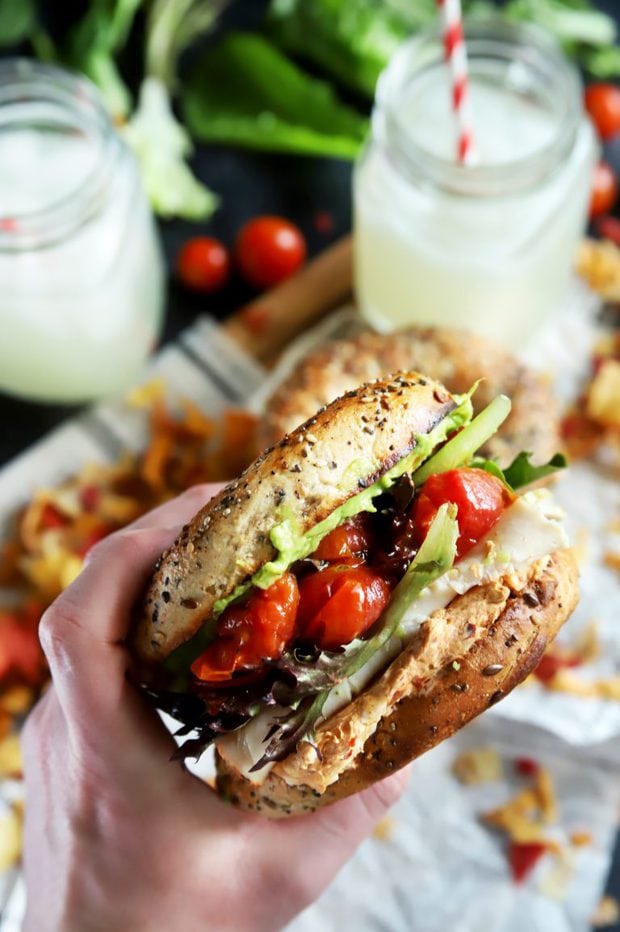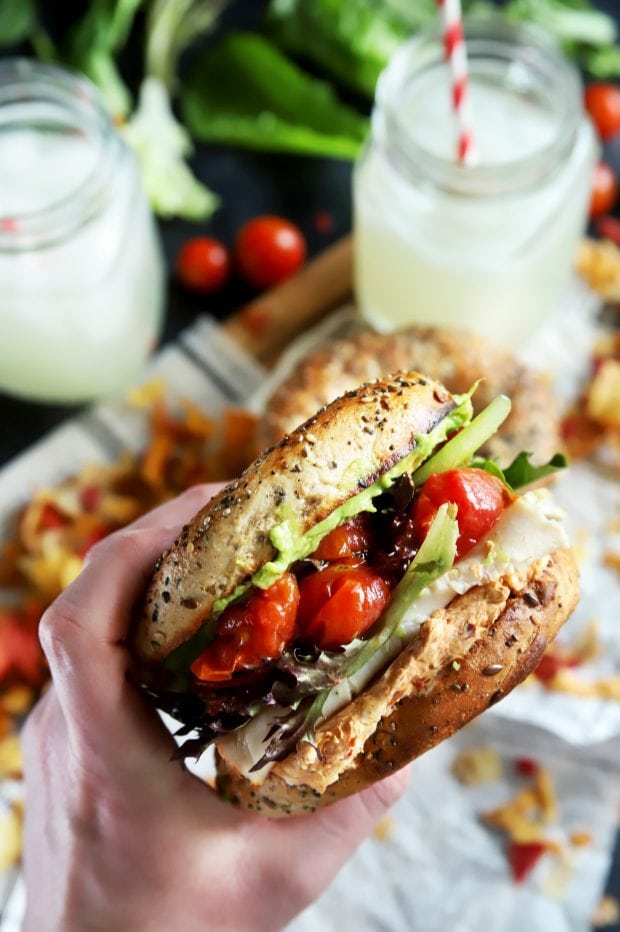 I followed my heart and it led me to the fridge.
Ok, well I suppose it was technically my stomach…
It just so happened to be on a day when I was STARVING and there was literally nothing leftover in the refrigerator…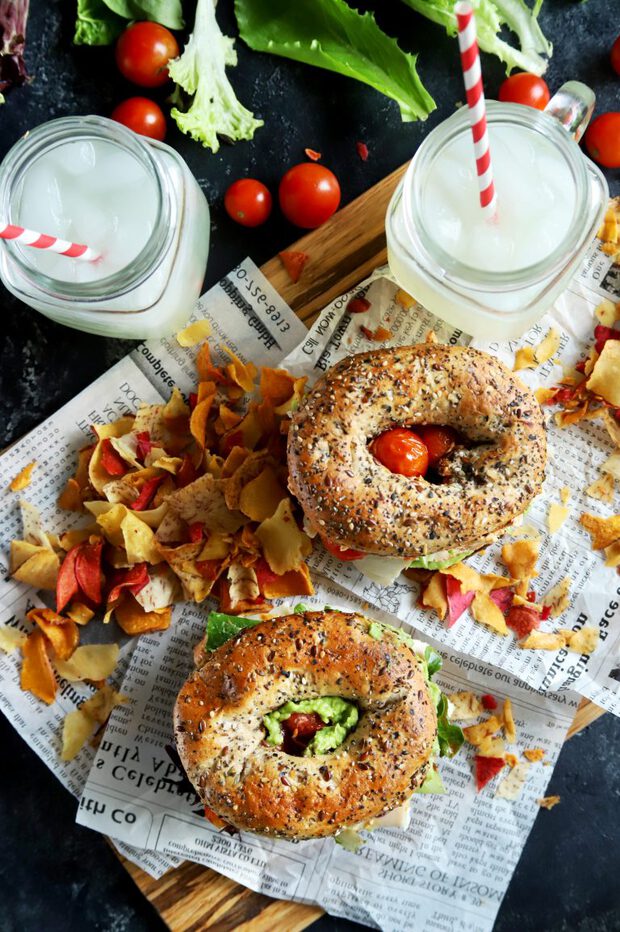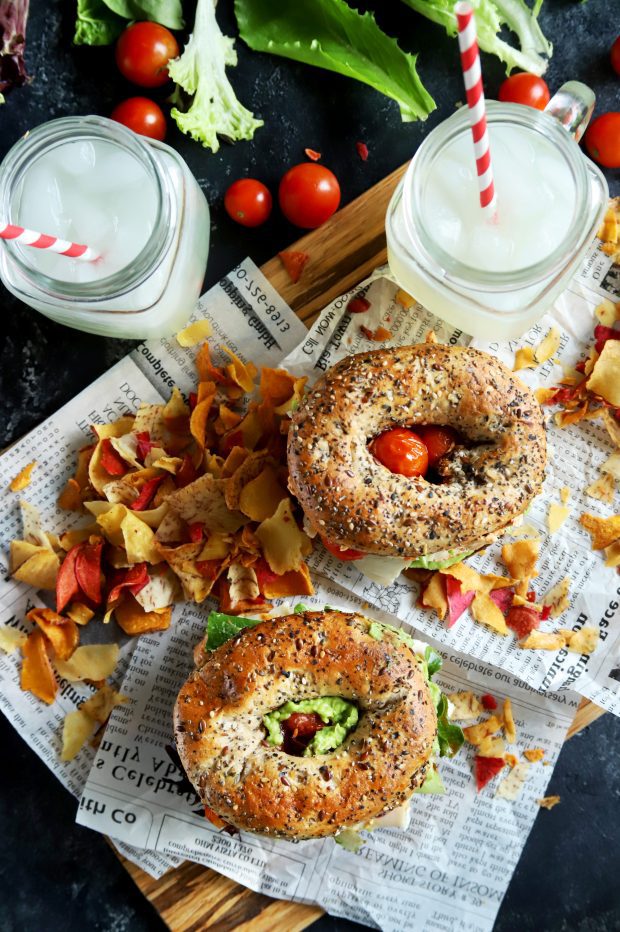 The problem with being a food blogger is that you get so used to having food ready to be reheated in the snap of a finger, you forget how to handle yourself when you run out of ready-made food.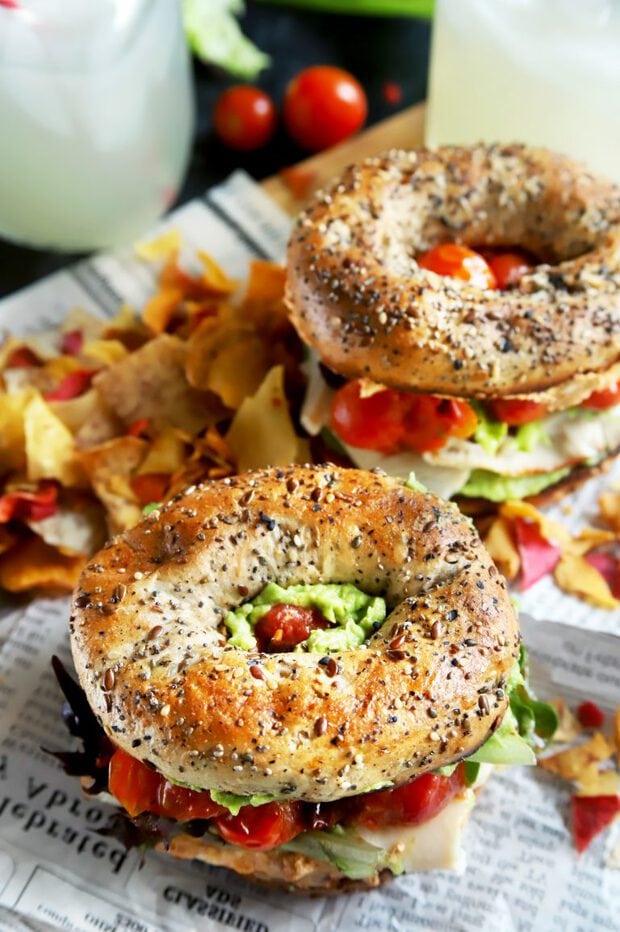 So, this turkey bagel sandwich was born out of necessity. The necessity for me to eat something before my stomach exploded from lack of food and too much stress at work.
It's funny how creative you can get with food when you are forced to make something or brave the hail that is pouring down outside your door.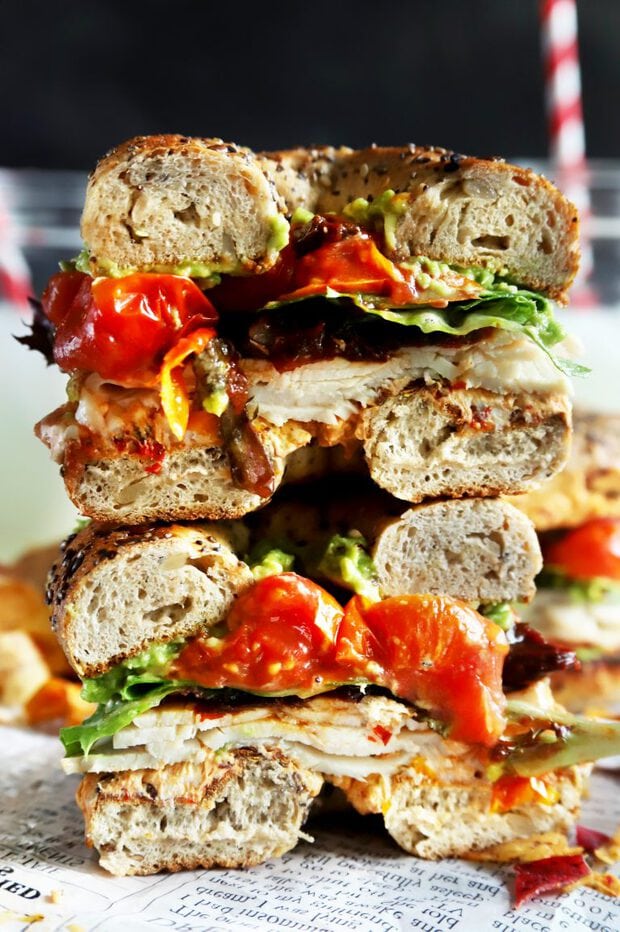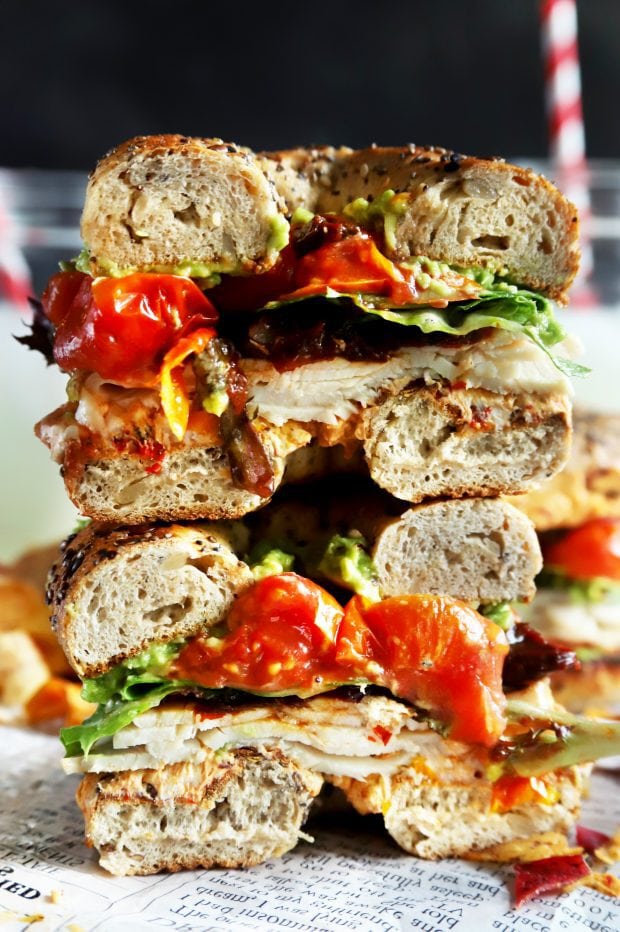 I personally LOVE everything bagels. They have such flavor and the crunch of the topping along with a soft bagel is pure deliciousness.
This Recipe's Must-Haves
To make sure you get the best slices of everything for this turkey bagel sandwich, be sure you grab your handy chef's knife and cutting board.
Pro tip: serve up these sandwiches with some mason jars filled with fresh homemade lemonade.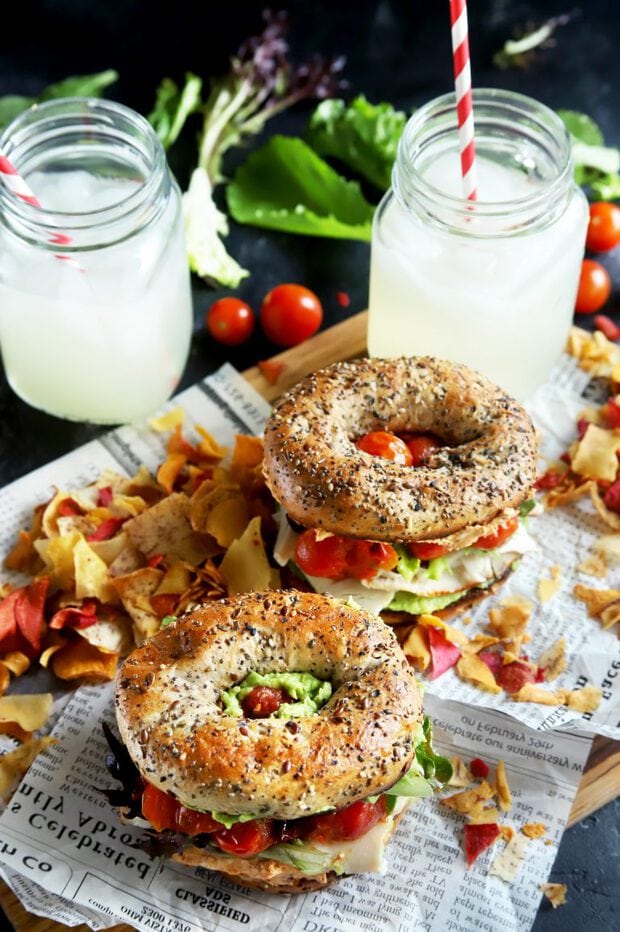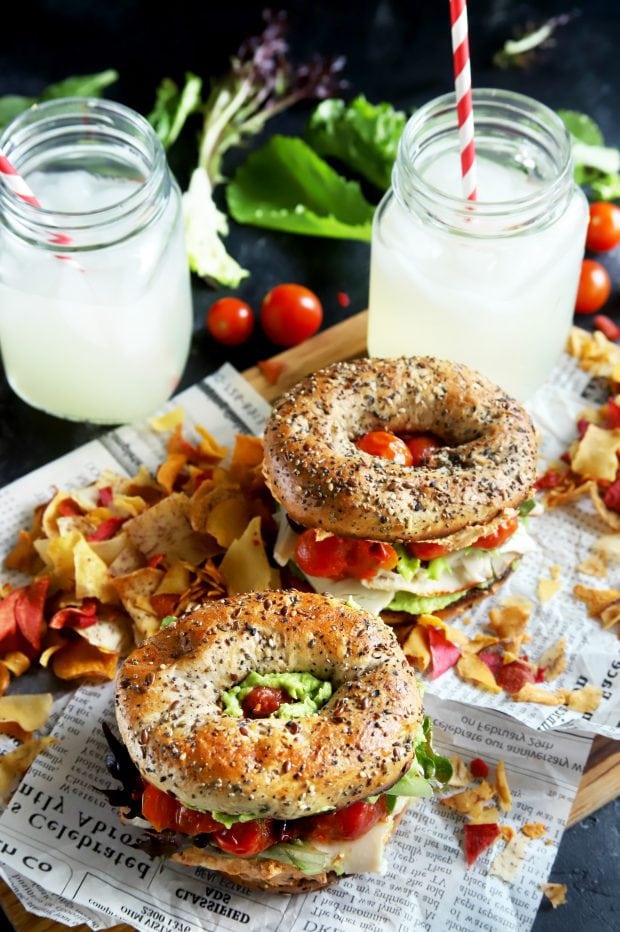 How do you make a turkey bagel sandwich?
Toast and Roast
So you start by toasting up that bad boy. While that's toasting, you quickly roast up some cherry tomatoes and make the simplest chipotle cream cheese spread.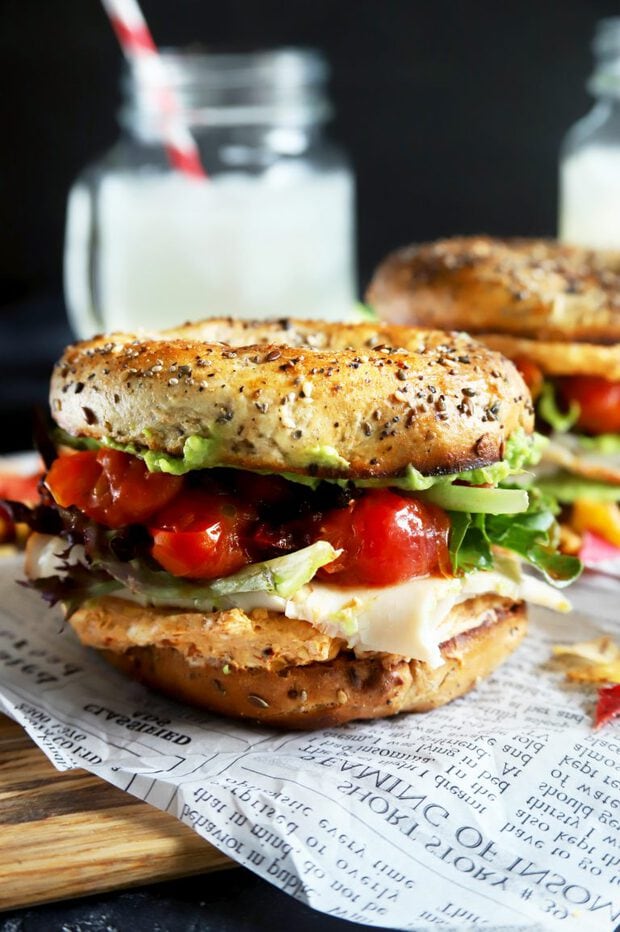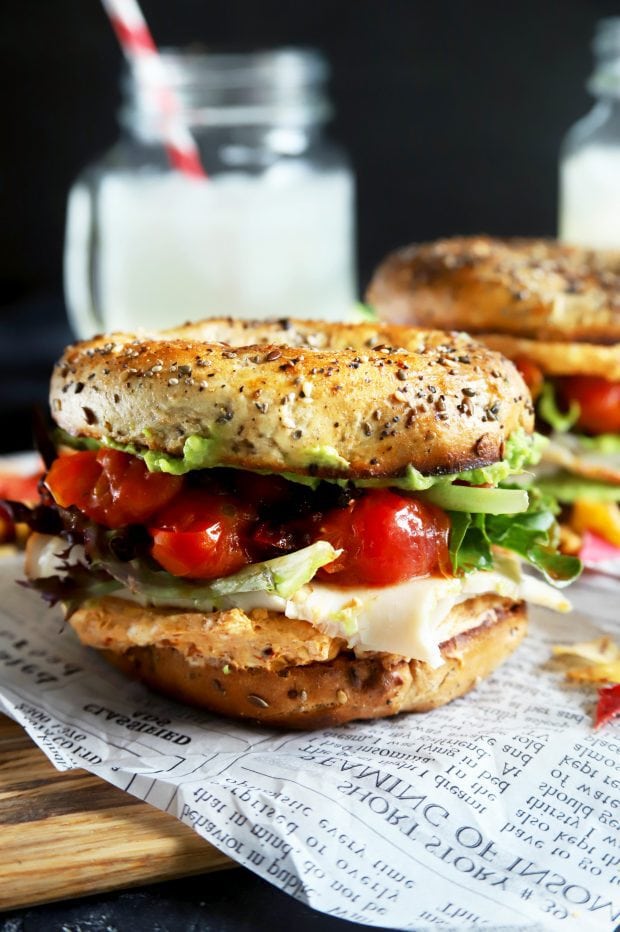 Pile It Up High
After the bagel gets golden, you pile it with your favorite turkey. Personally I like to keep it simple with black pepper turkey, sliced nice and thick for the texture.
The other toppings all get piled on from tangy and acidic roasted tomatoes, creamy mashed avocado, and that chipotle cream cheese spread.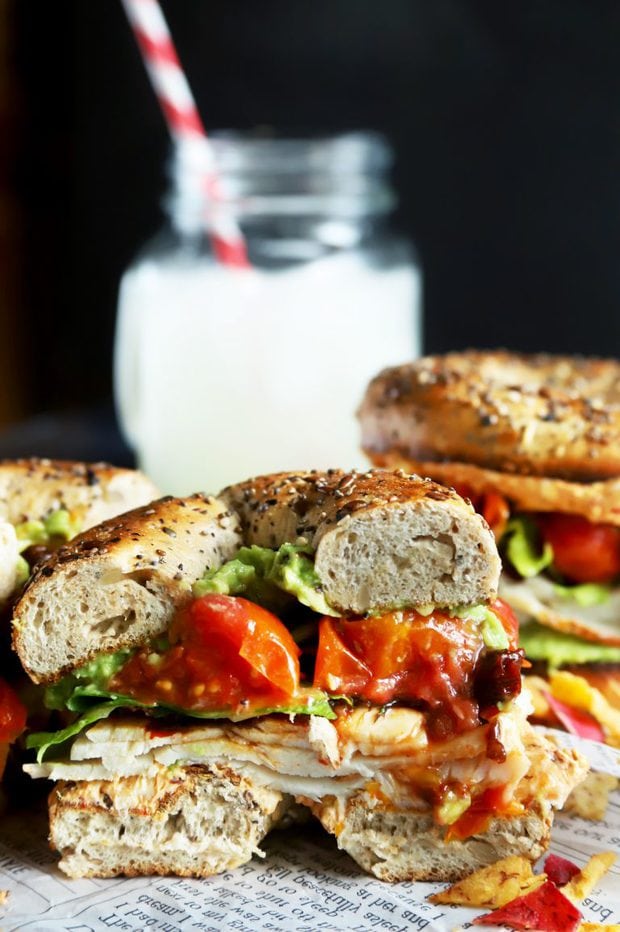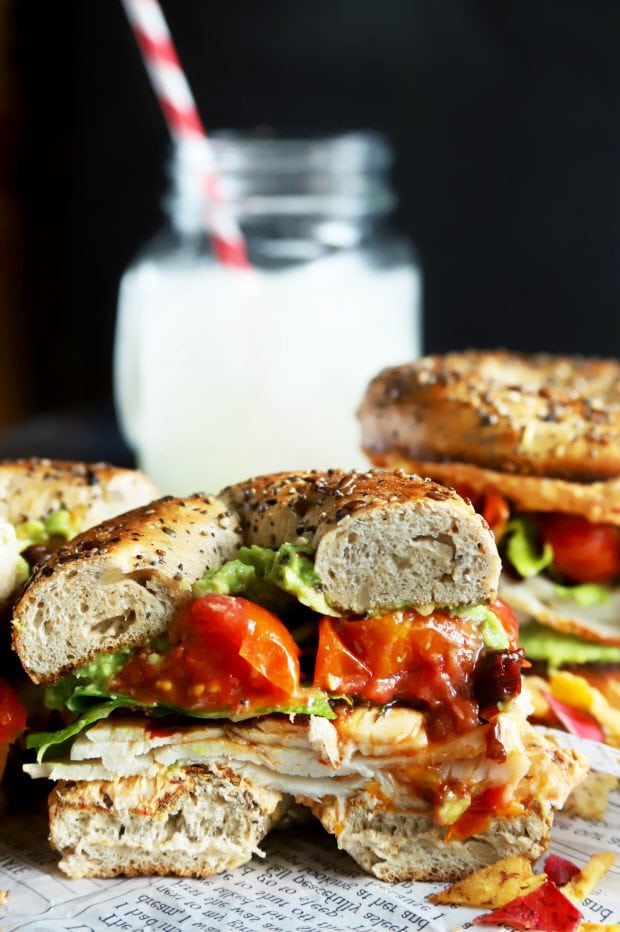 I like to add on some chopped chipotle peppers with the roasted tomatoes for a little extra spice, but that's totally optional depending on how hot you like your food.
The result is a sandwich that is full of texture and bursting with flavor. You can perk up your work day with one of these. You can even pack some up and take them for a picnic in the park!