Please note this post contains affiliate links.
This collection of Halloween cocktails is the best round up for creating spine-tingling concoctions! Unleash your inner mixologist and conjure up sinister sips for a hauntingly good time.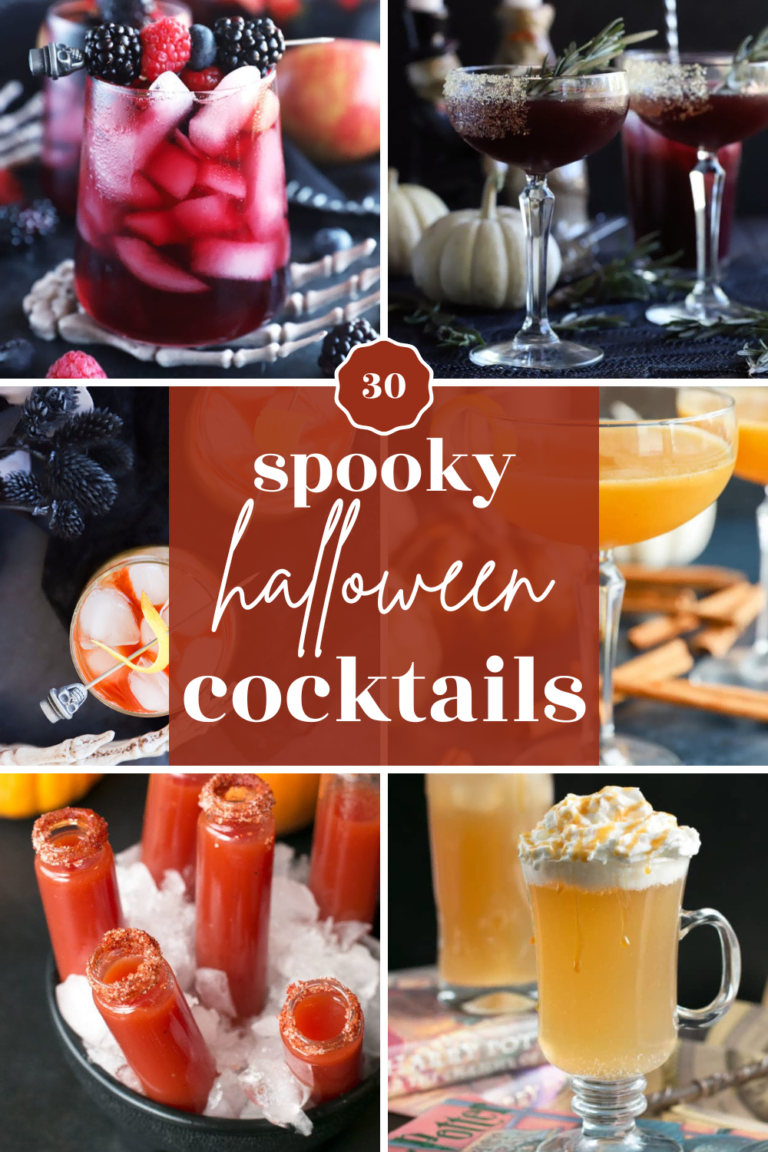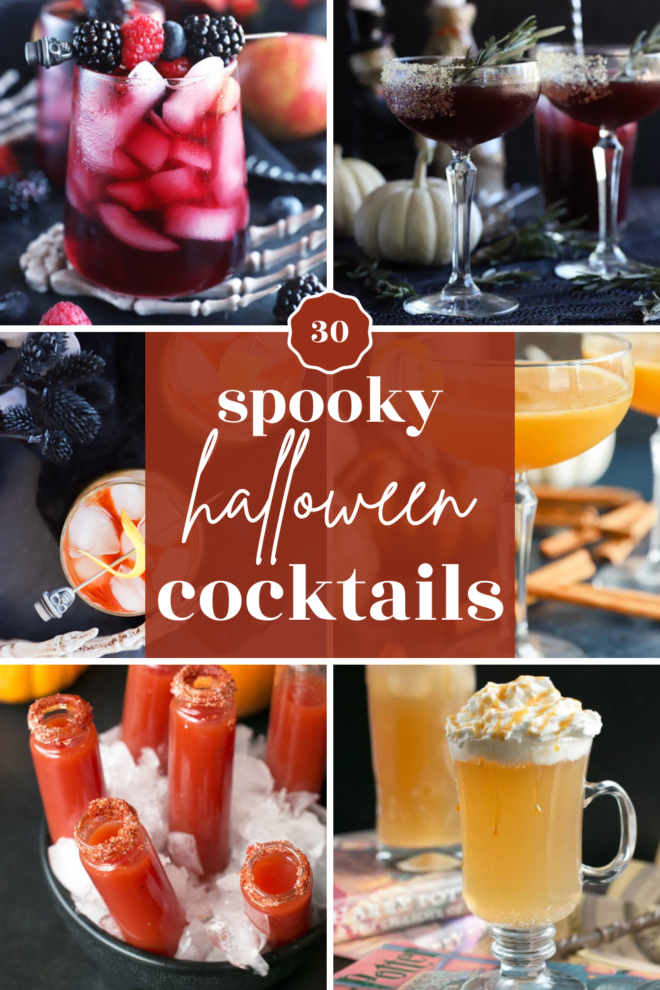 table of contents
about halloween cocktails
Gather 'round, ghouls and goblins… The spookiest season of the year is upon us and with it comes the opportunity to stir up some Halloween-themed tasty drinks. Halloween is a time when ordinary beverages transform into eerie elixirs, and simple sips take on a ghoulishly fun character. In this collection, we are listing out a world of Halloween drinks, including recipes that are as delicious as they are spooky.
From bewitching brews to blood-curdling mixtures, join us as we share the secrets to crafting the most incredible drinks. So, don your most sinister attire, light the jack-o'-lanterns, and let's toast to the spirits that roam on this spooktacular night.
list of halloween cocktails
my must-haves for halloween cocktails
First, let's start off with some spooky glassware! There are skull glasses, skeleton glasses, and these gorgeous boney hand glasses. I personally really love these skull cocktail picks because they are festive and fun, plus they liven up the glassware that you already have on hand.
Do you need a punch bowl? This pumpkin punch bowl is super cute! Plus you can use it both for Halloween and other fall parties like Thanksgiving.
You will also need your favorite bar tools! For shaker drinks, you'll need a jigger, cocktail shaker, and cocktail strainer. I like to have a cocktail mixing glass with a bar spoon to make drinks that are stirred instead of shaken in larger quantity.
just one more thing…
Halloween drinks need to be paired with Halloween food! Here are some spooky bites, both savory and sweet, to choose from:
To start the party, these easy roasted pumpkin seeds are a quick snack. If you want something a little more filling, jalapeño mummy poppers are a festive take on the favorite recipe.
Make individual mummified sirloin wellingtons for a spooky twist on the classic dinner. Served with mashed potatoes and green beans, it's a spooky surprise for your guests!
Now for the sweets! Halloween brownies, peanut butter rice krispies treats shaped as ghosts and mummies, peanut butter oatmeal chocolate chip cookies, or peanut butter spiderweb cookies all check off the spooky and sweet options.