Please note this post contains affiliate links.
A Butterbeer Cocktail is all you need to enjoy a "Harry Potter" themed cocktail party! It doesn't matter what the temperature is outside, you can indulge in this cocktail all year long because it's made to be served hot OR cold. Time to believe in magic, friends.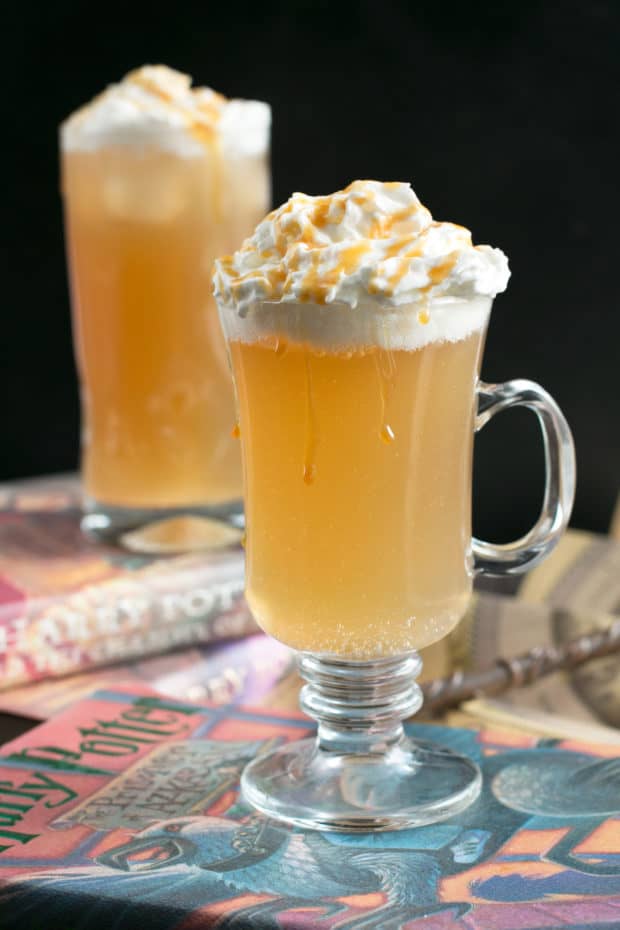 Where are all my Harry Potter fans at?!?!
It's the day after my birthday and I like my birthday celebrations to drag out until everyone around me gets annoyed with me. I thought I'd keep it going with a cocktail themed around my favorite series of all time…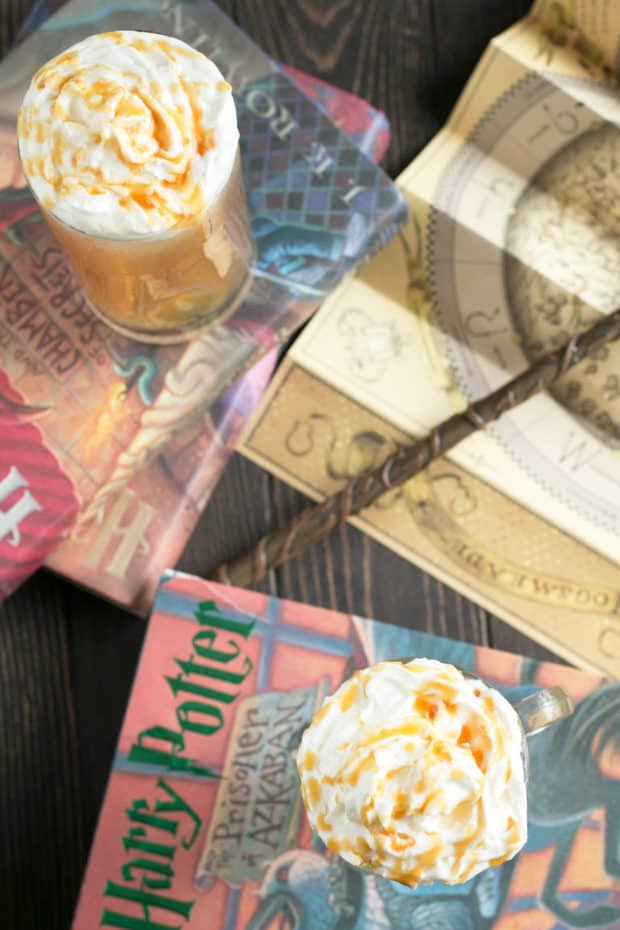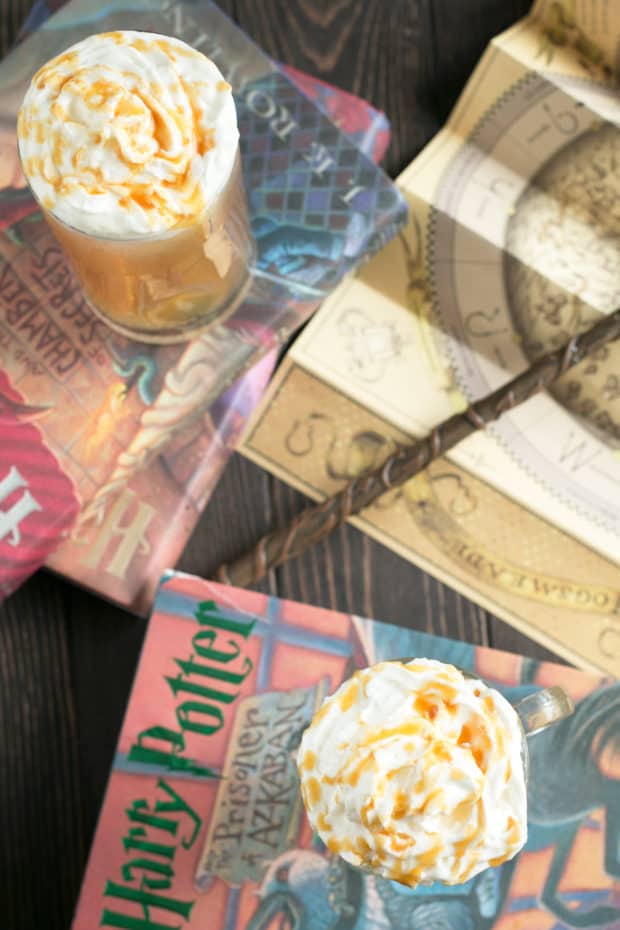 HARRY POTTER!
Yes, I am a giant Harry Potter nerd and if you didn't know this already, you are new to the blog so welcome!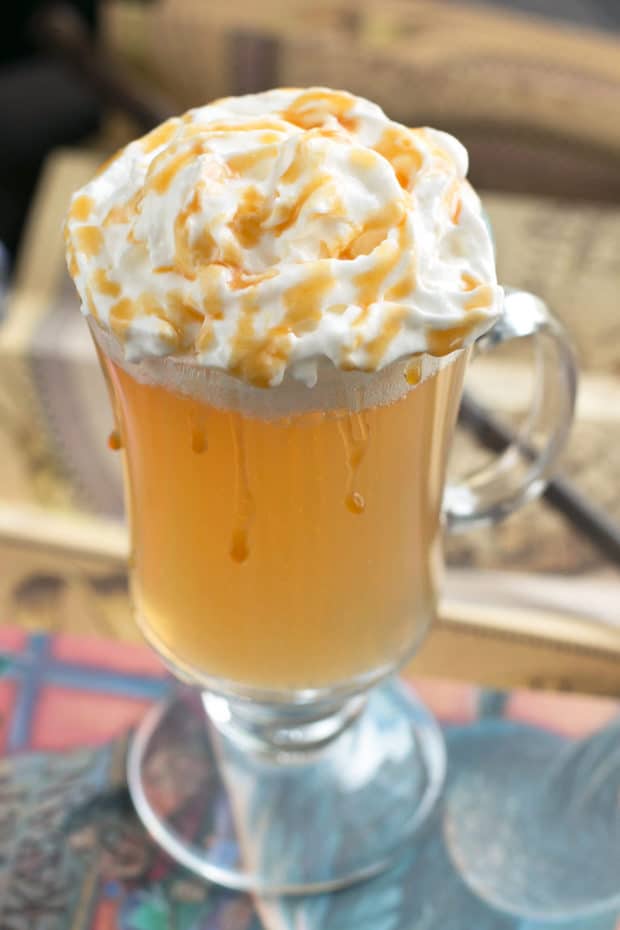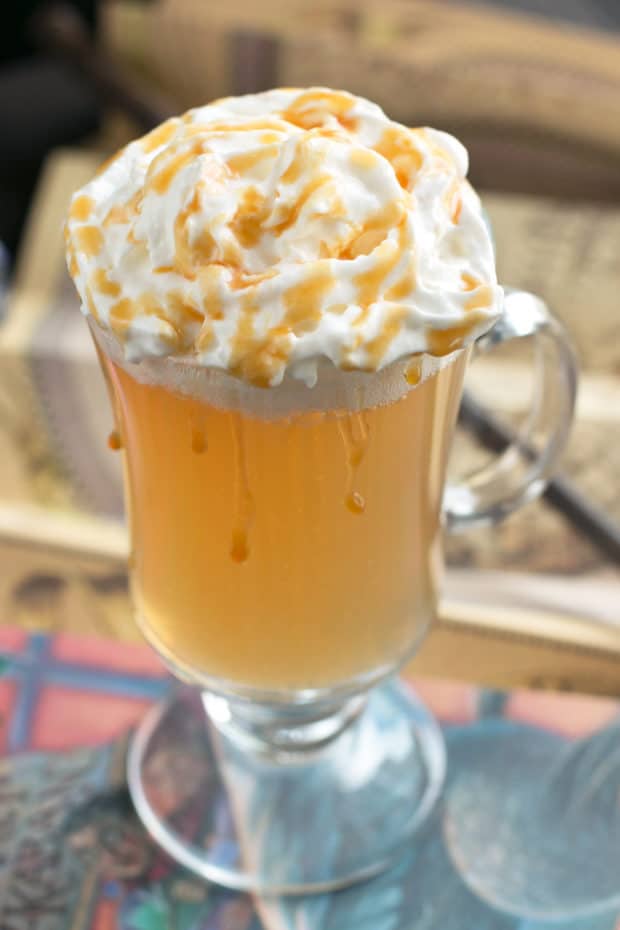 From reading all the books, obsessing over the movies, going to Harry Potter World, buying a wand to do spells with around the theme park and getting the Deathly Hallows tattooed on my ankle, one could say I'm an avid fan.
I remember every book and every movie opening. I remember every magical moment I would turn the page and discover a new magical secret about Hogwarts.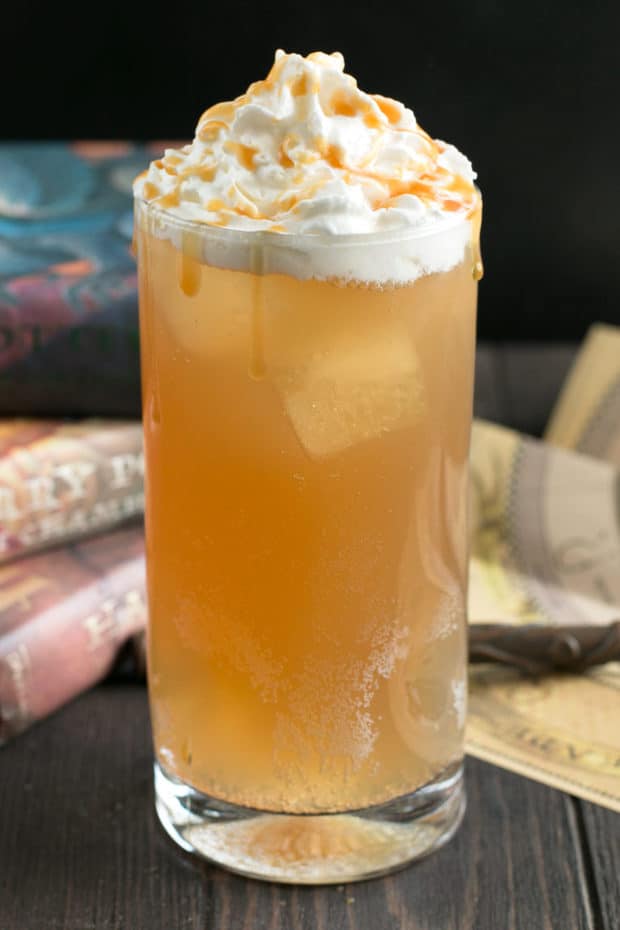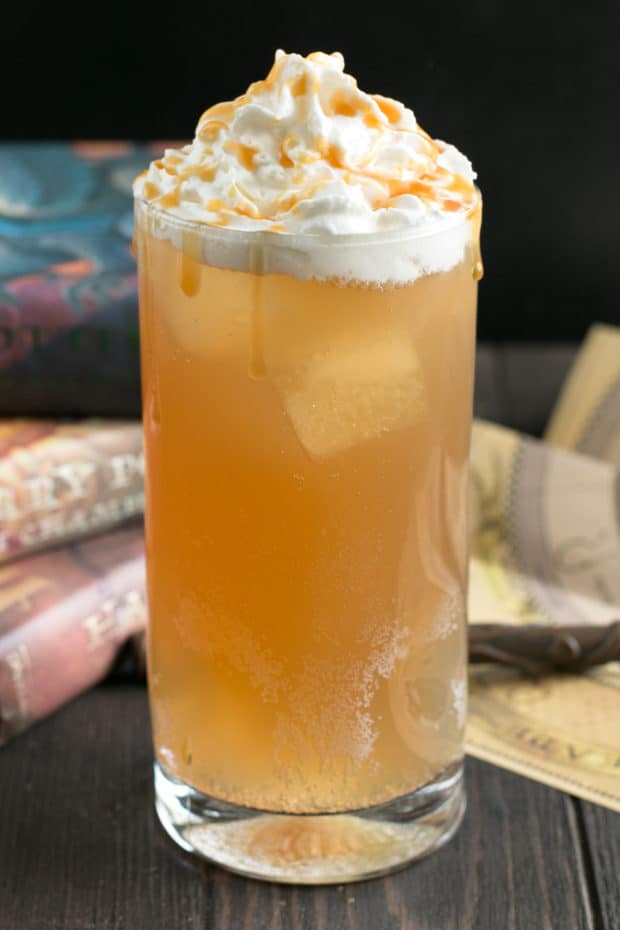 It touches a special place in my heart, so of course I had to incorporate that love into my favorite time of day… happy hour.
Remember when you first heard about butterbeer? I do!
I remember reading about the creamy, buttery flavor and wishing that I had a frothy glass in front of me to enjoy as I delved into Harry Potter and the Prisoner of Azkaban.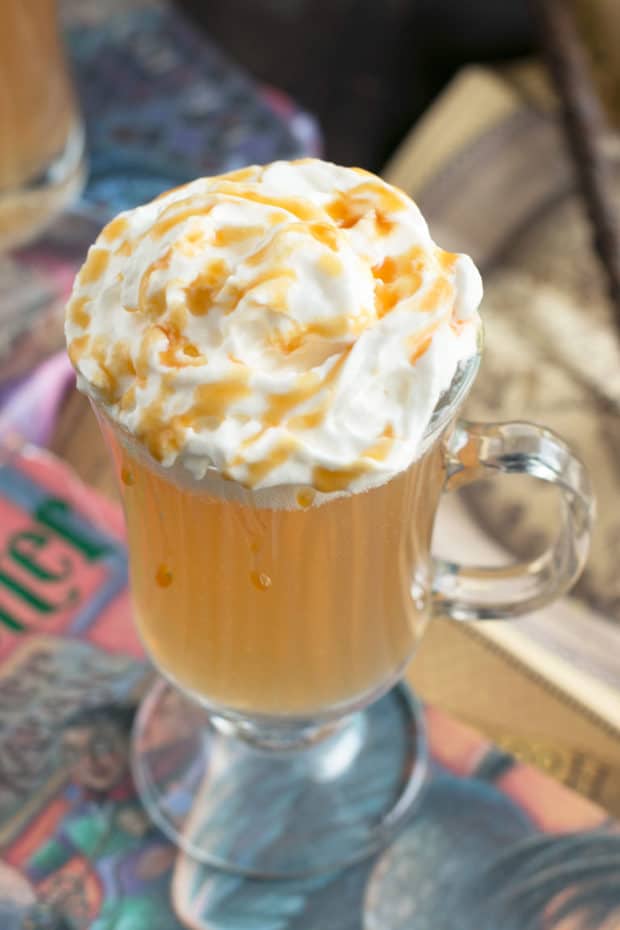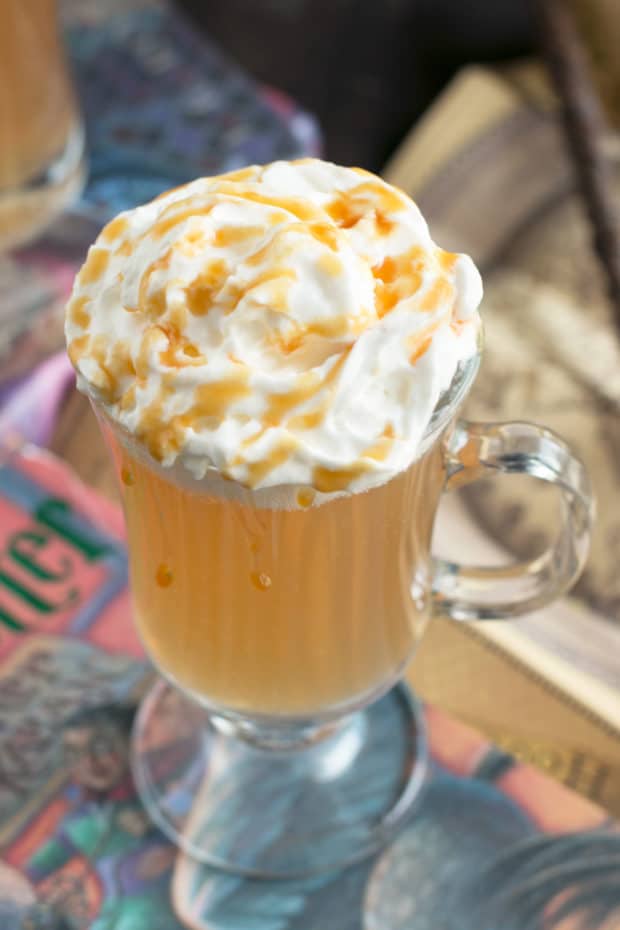 When I went to Harry Potter World a handful of years ago, I was thrilled to learn that butterbeer was served up two ways there, both hot AND cold. That is exactly the inspiration for these cocktails!
Here in Colorado, Halloween is one of those holidays that can go either way in terms of weather. Occasionally there will be a blizzard. Occasionally it will be 70+ degrees outside. So it's a toss up on what cocktail to serve!
Do you plan for hot? Do you plan for cold?
With this cocktail, you can plan for both! That's right, this cocktail can be served up both hot and cold so your Halloween cocktail plans are all wrapped up in this tidy, deliciously indulgent package.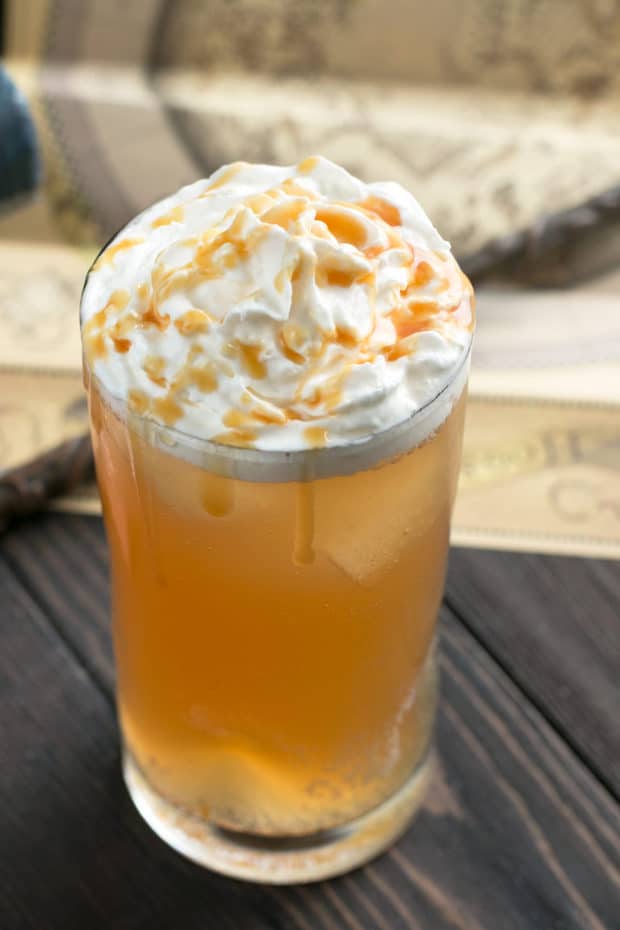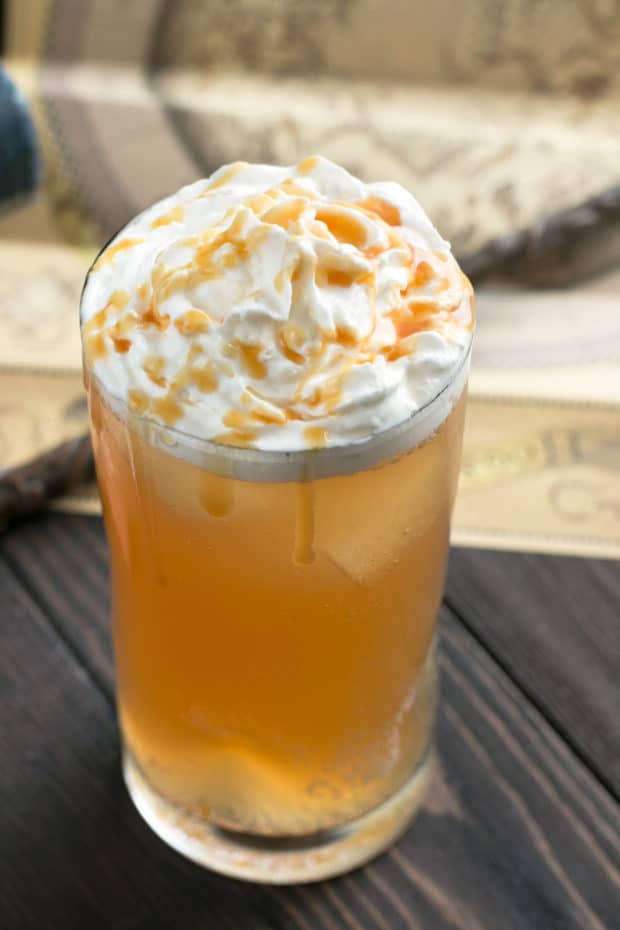 This butterbeer cocktail is exactly what I would imagine butterbeer cocktails would taste like in Hogsmeade. It's full of butterscotch creamy flavors, with a dash of zesty ginger to liven the whole glass up so it's not so rich and dense.
Note: I love to use Fever-Tree Premium Ginger Beer
and Hella Bitters Ginger Cocktail Bitters
in this cocktail because they bring in just the right amount of ginger flavor!
Cheers to a proper Halloween celebration!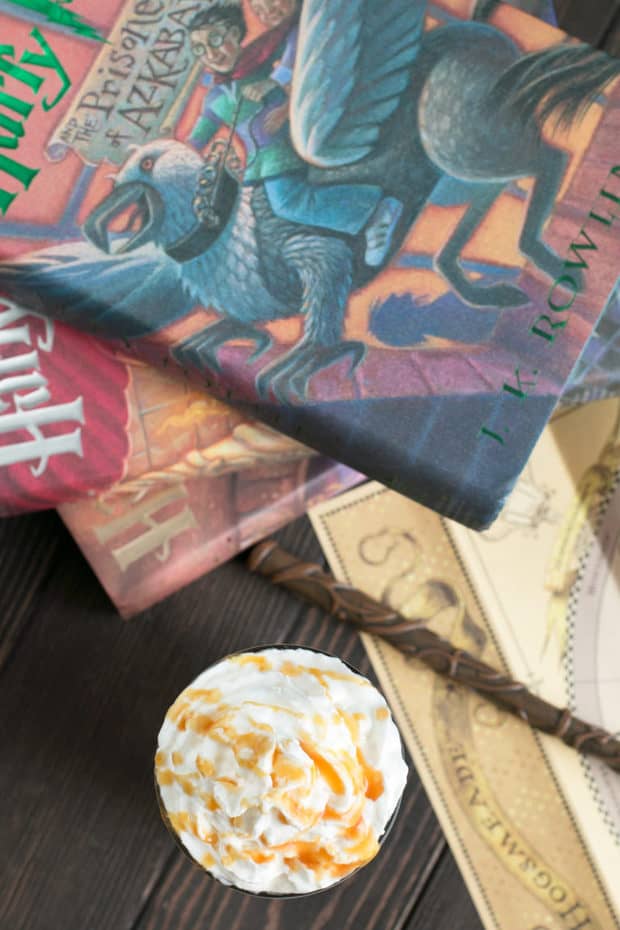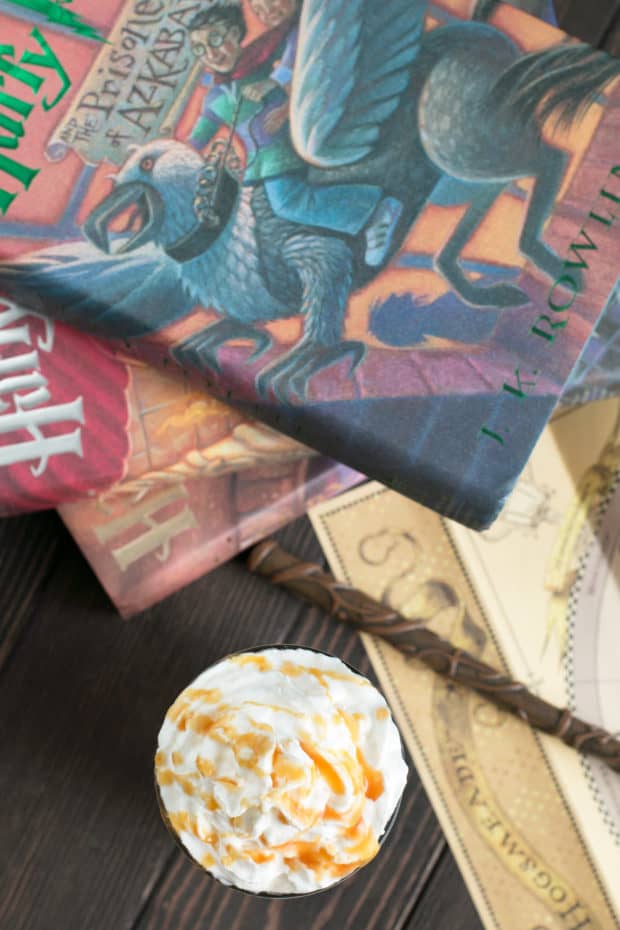 This Recipe's Must Haves
To get the look that you see here, I used clear coffee mugs for the hot version of the butterbeer cocktail. For the chilled version, I used simple highball glasses.
Make a Harry Potter event out of the day/night! If you need to read the books, pick up the Harry Potter paperback box set and snuggle up in your favorite cozy chair. If you want to marathon the movies, grab the Harry Potter DVD collection, some of these cocktails, and some popcorn for the perfect weekend 🙂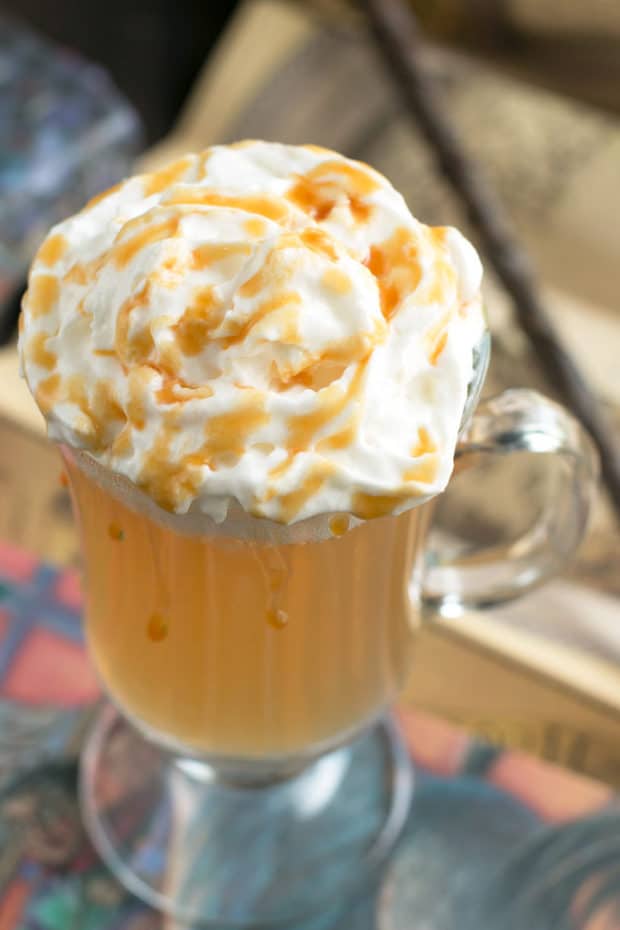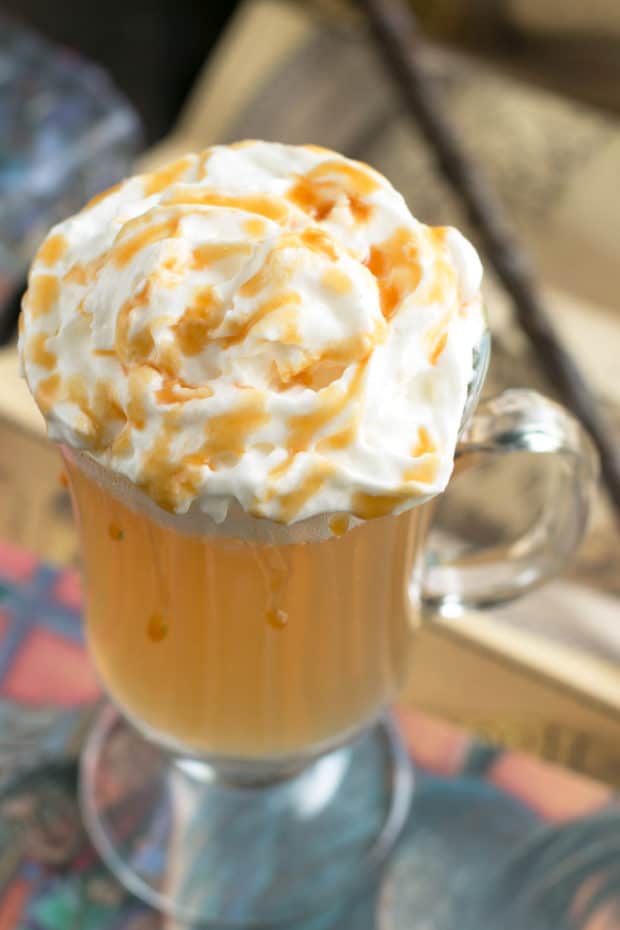 here's how to make a butterbeer cocktail!
To Serve HOT
Heat the cider, bourdon, and schnapps over medium-high heat until warmed through. This will take only a minute or two.
Remove the mixture from the heat, then stir in ginger beer and ginger bitters. Ladle into mugs and top with whipped cream and butterscotch syrup. Serve immediately!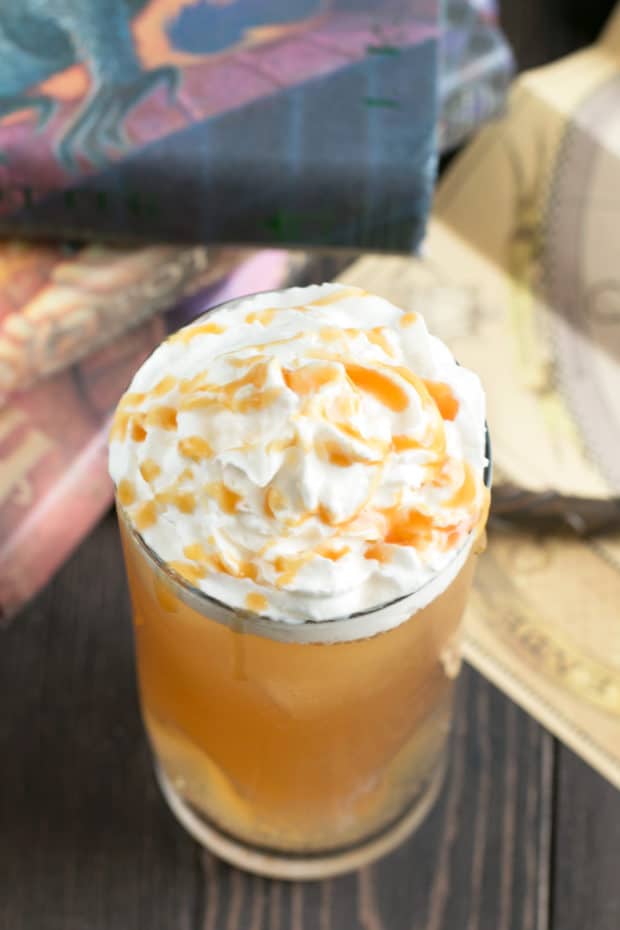 To Serve COLD
Chill all ingredients before you make the cocktail. I like to just put everything in the refrigerator the day before or the morning of.
Stir together cider, bourbon, schnapps, and bitters in a pitcher. Add to glasses filled with ice and top with ginger beer. Top each glass with whipped cream and butterscotch syrup.
Need some more inspiration for Halloween? Check out my Halloween recipes page!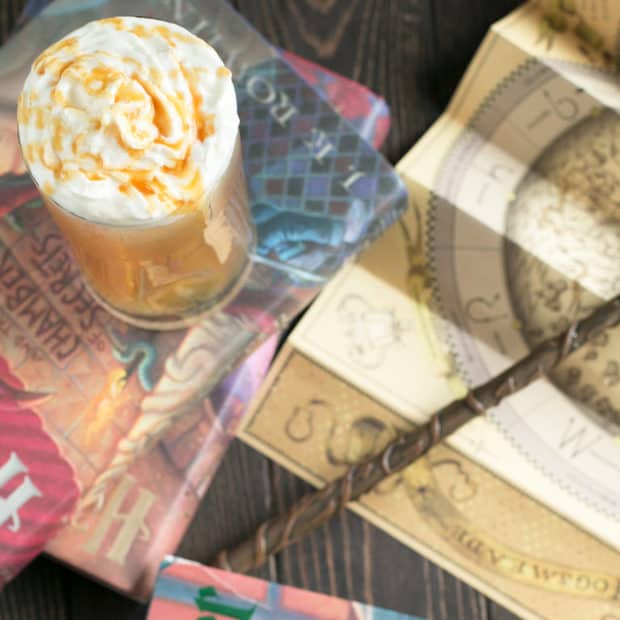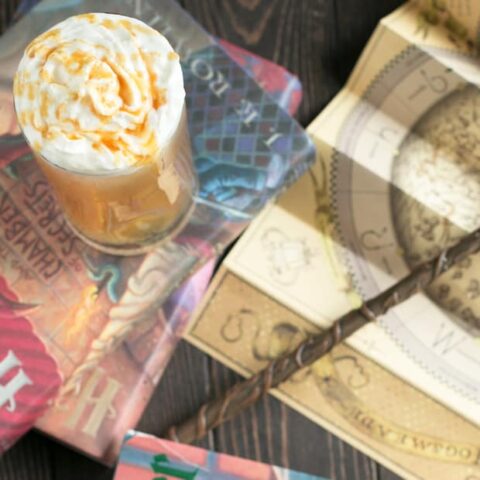 Butterbeer Cocktail
Enjoy this tribute to the world of Harry Potter both hot AND cold! No matter what the temperatures are, you can enjoy the comfort of boozy butterbeer all year long.
Ingredients
1 1/2 cups apple cider
3/4 cup bourbon
1/3 cup butterscotch schnapps
2/3 cups ginger beer
4 dashes ginger bitters
Garnish: whipped cream, butterscotch syrup
Instructions
To serve HOT: In a medium saucepan, heat cider, bourbon and butterscotch schnapps over medium-high heat until the mixture is hot.
Remove mixture from heat and stir in ginger beer and ginger bitters.
Ladle into mugs and serve immediately with whipped cream and butterscotch syrup.
To serve COLD: Chill apple cider, bourbon, butterscotch schnapps and ginger beer before making the cocktail.
In a pitcher, stir together cider, bourbon, butterscotch schnapps, and ginger bitters.
Add the glasses filled with ice. Top with ginger beer. Garnish with whipped cream and butterscotch syrup.
Recommended Products
As an Amazon Associate and member of other affiliate programs, I earn from qualifying purchases.