Avocado Ricotta Tomato Pesto Layer Dip
Avocado Ricotta Tomato Pesto Layer Dip is a new take on the classic layered dips that you grew up with. Instead of seven layers, this 5-layer dip is creamy and rich, without being too heavy. Served on top of crunchy, toasted bread, it's an easy appetizer that you can even make ahead of time!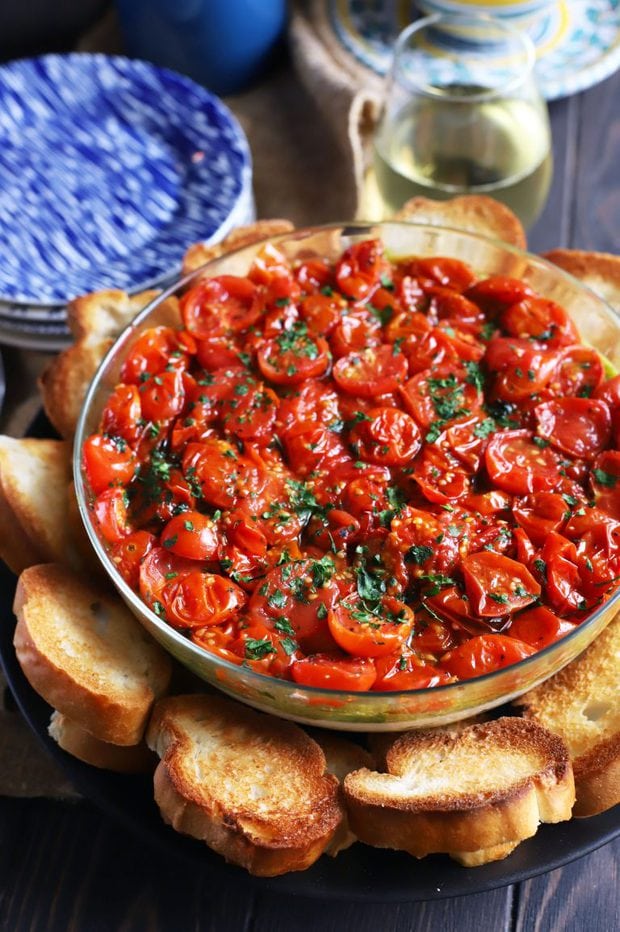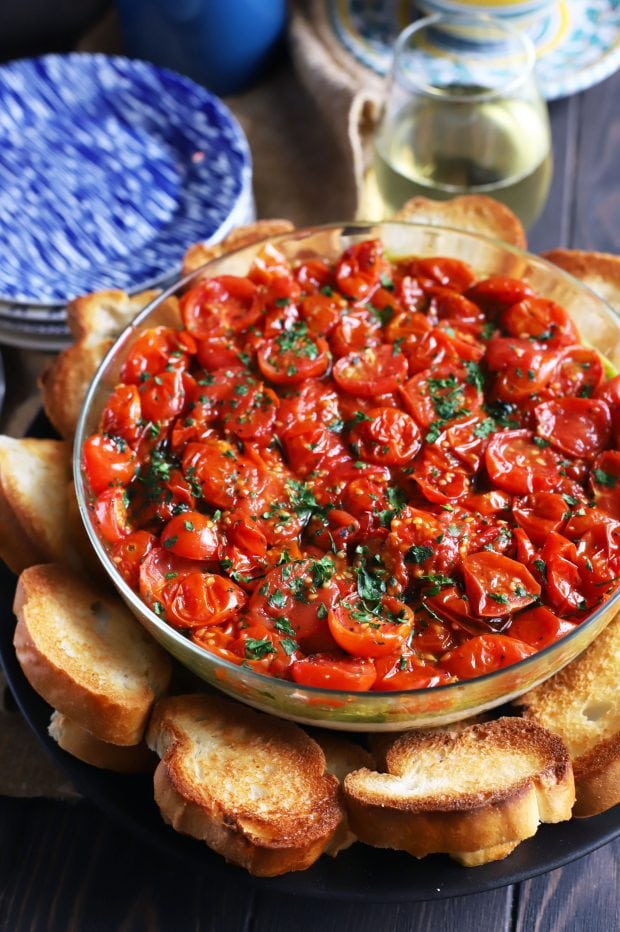 Please note that some of the links below are affiliate links. If you make a purchase through one of these links, I will receive a small commission.
Did you grow up with those classic seven-layer dips as a kid? I sure did.
I used to look forward to the classic recipe every Sunday when people would flood our house during football season. It was one of those recipes that people would inevitably bring because, not only is it tasty, it's also ridiculously easy to make.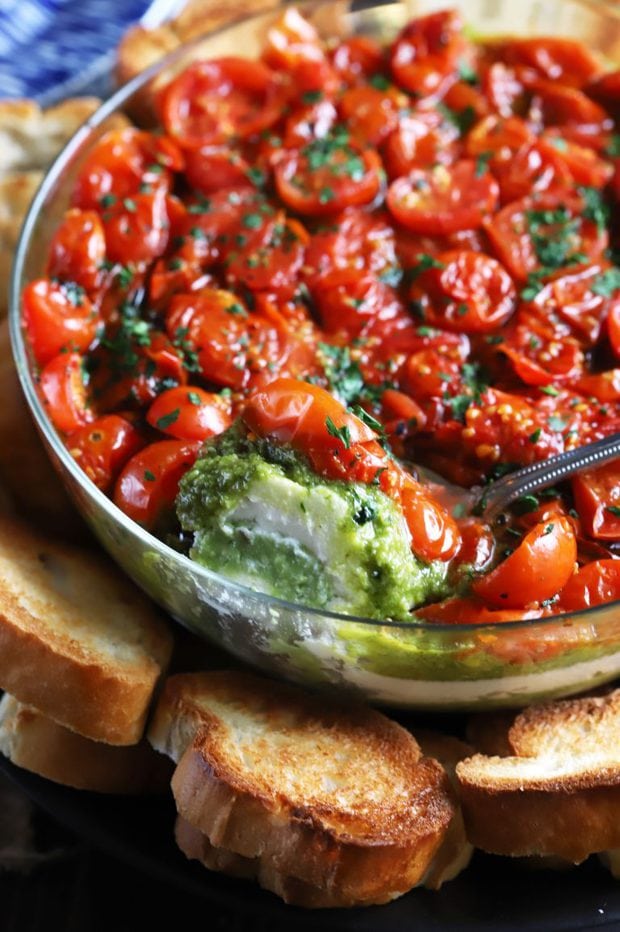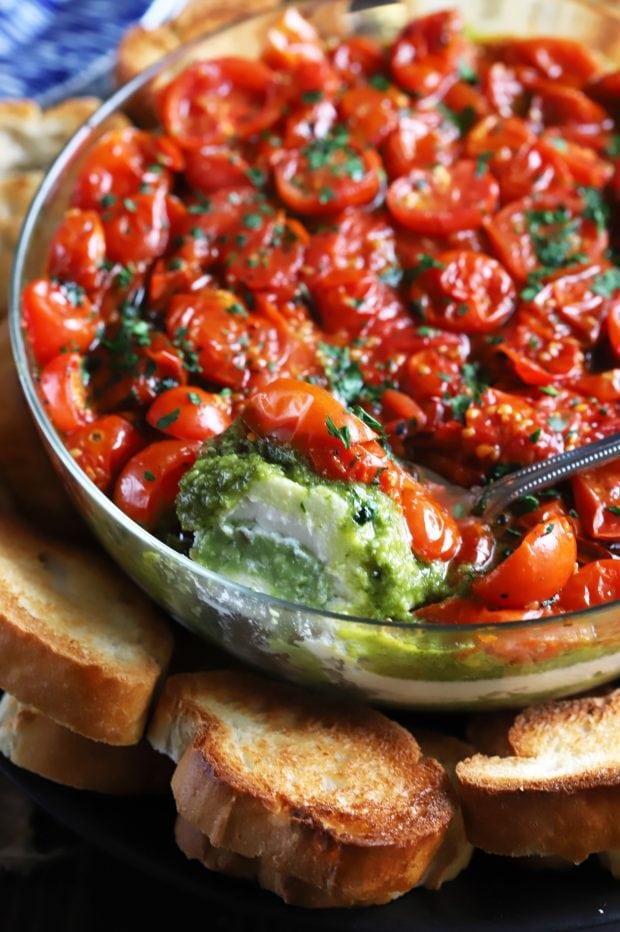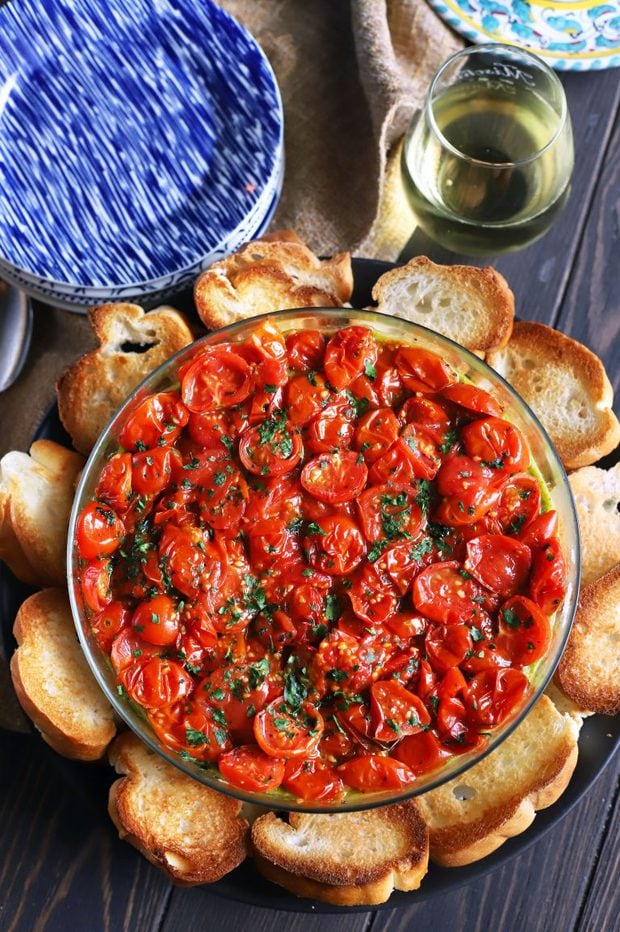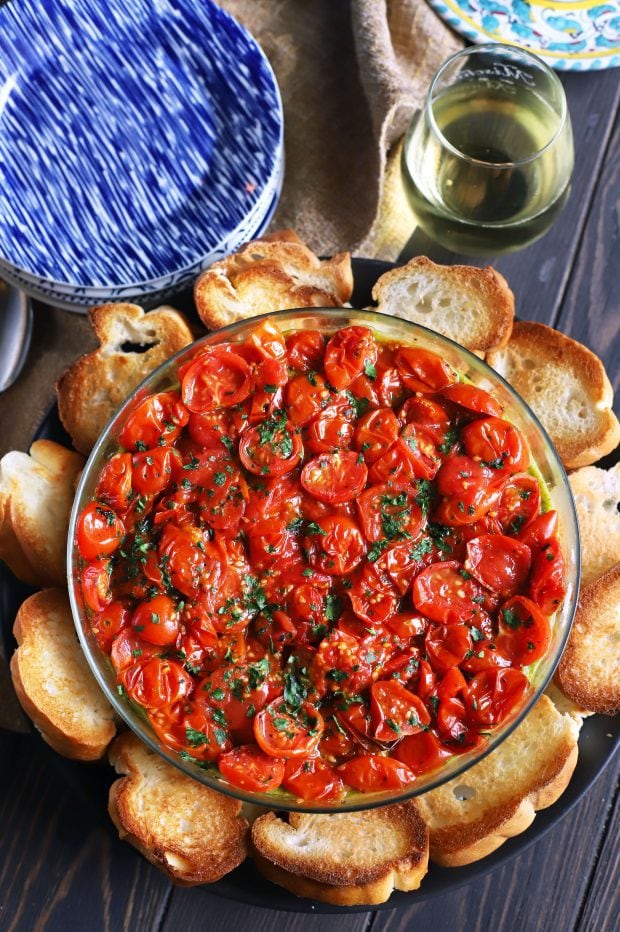 Pair it with a giant pile of tortilla chips, and you've got a snack that everyone can munch on while the football game is going on in the background.
After years of eating that same dip year after year after year, I've gotten a little bored. That's why I decided to go ahead and shake things up with a new layer dip that is just a bit more elevated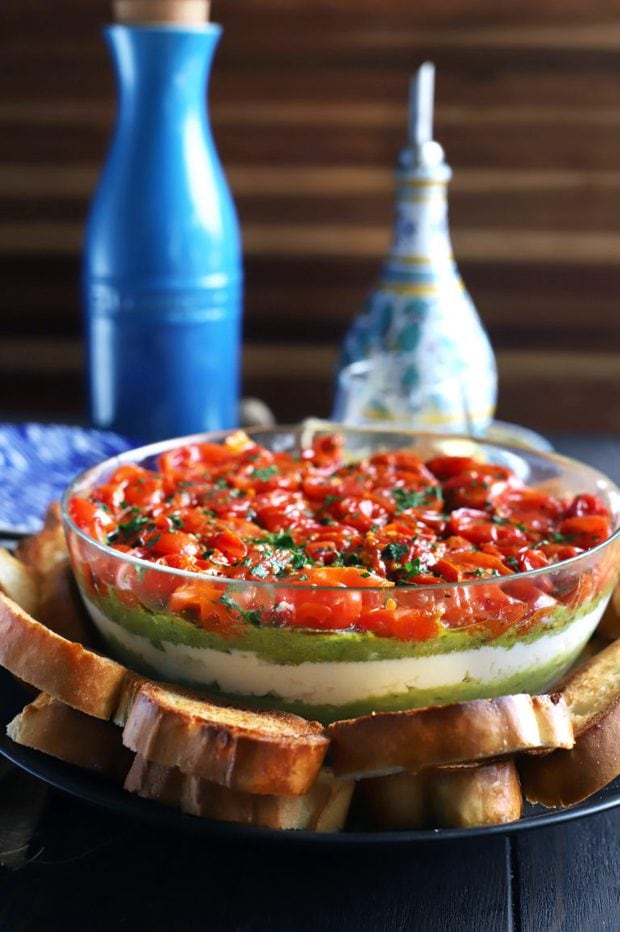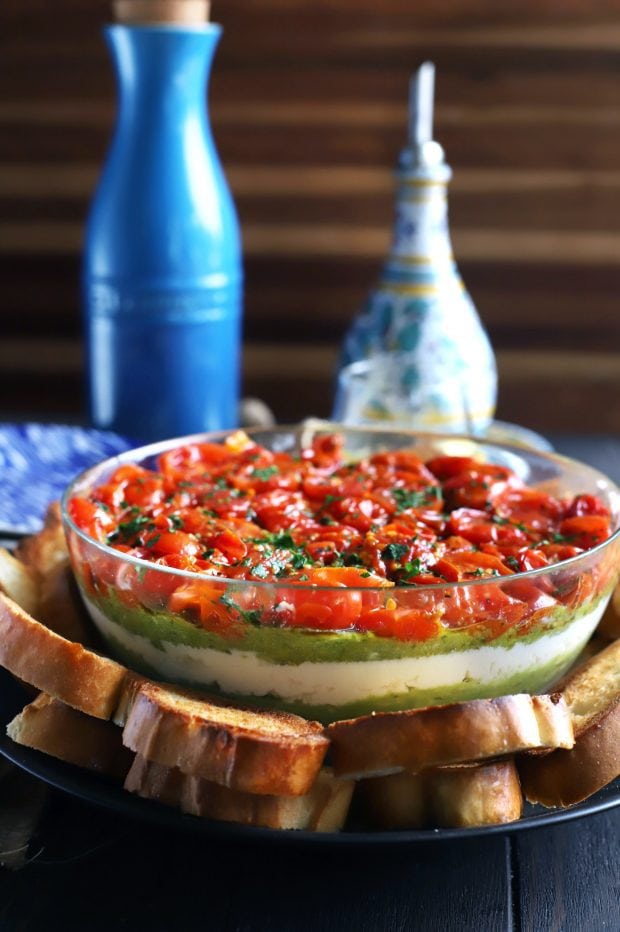 I became obsessed with ricotta when in Italy because of its light flavor and creamy texture. It's a great base for this dip because it pairs well with the different, very bold and flavorful layers.
Since the ricotta is creamy, the avocado becomes a natural pairing. It's creamy but it has added richness that cuts through the ricotta so it doesn't simply taste the same at the bottom of the dish.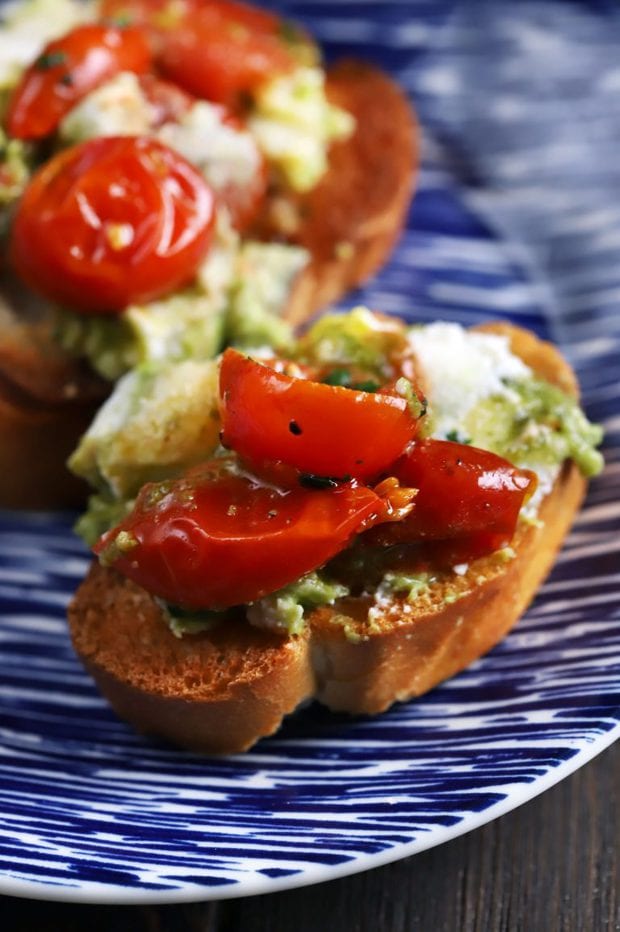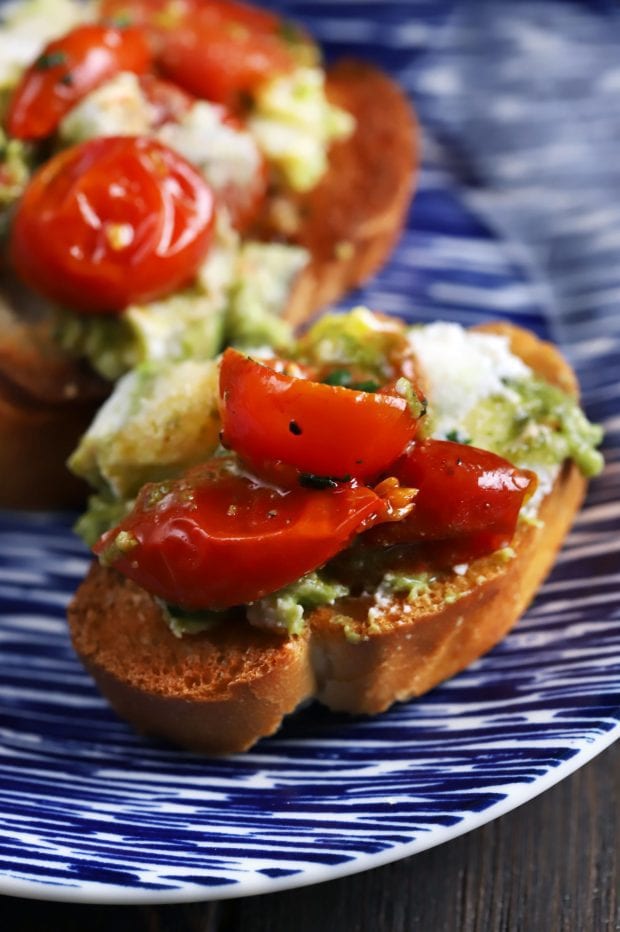 I cut the avocado with some bright lime juice, salt, pepper, and garlic powder. This gives a little punch of flavor as you get to the bottom layers of the dip.
At the top of the dip is a bright, vivacious layer of herbaceous notes. The basil pesto packs a punch of flavor that naturally integrates with the ricotta and avocado.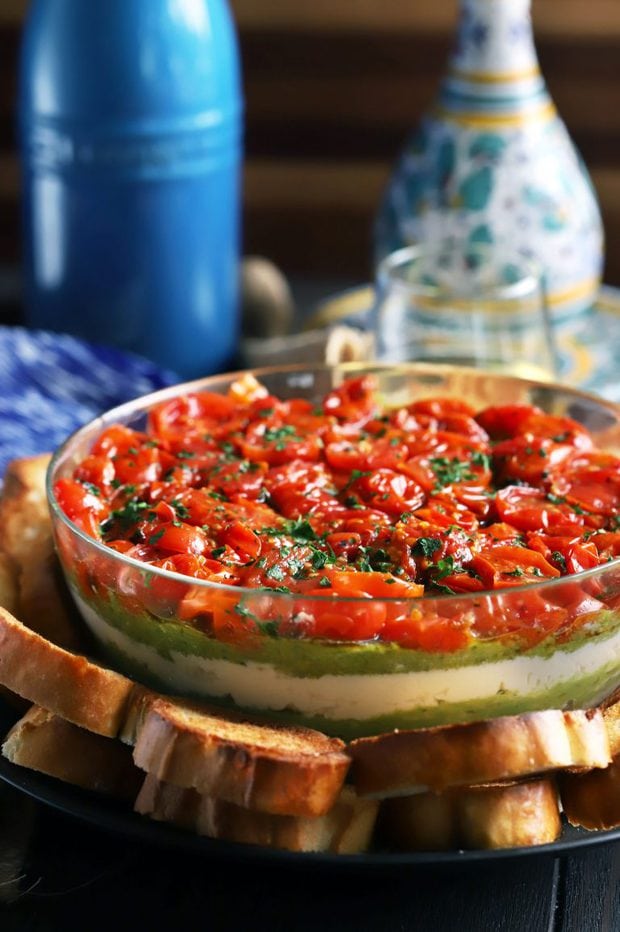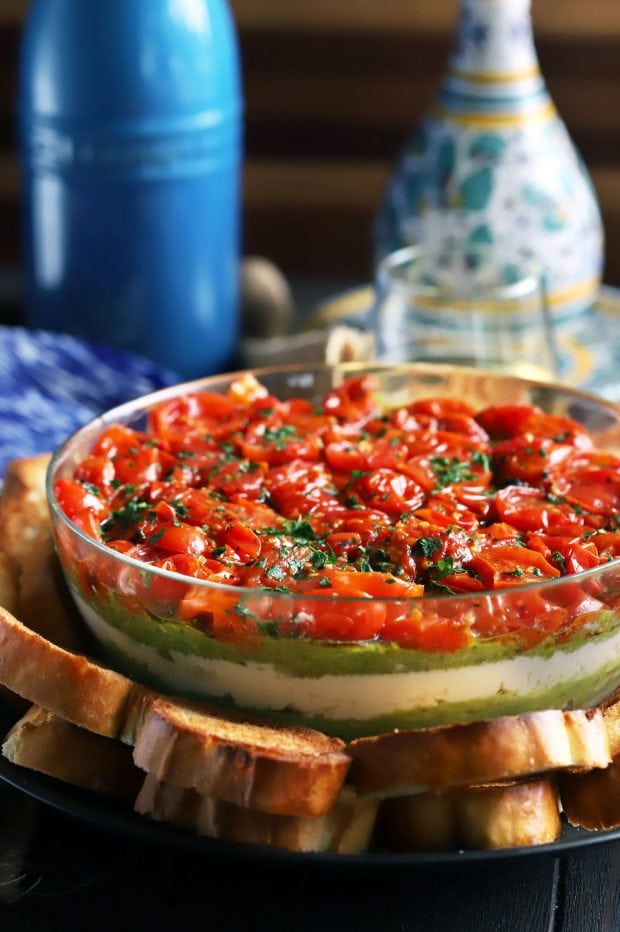 The top layer is the key to bringing all the richness together. Simple roasted tomatoes are the acidic element that a richly layered dip desperately needs. It's like the pico de gallo layer that tops a seven-layer dip.
The roasted tomatoes are full of intense flavor so it's just the right topping!
You can easily make this dip a couple of hours ahead and let it sit in the refrigerator until ready to serve. I know that avocado generally browns after being exposed to the air, but this dip will keep that layer green for at least a full day!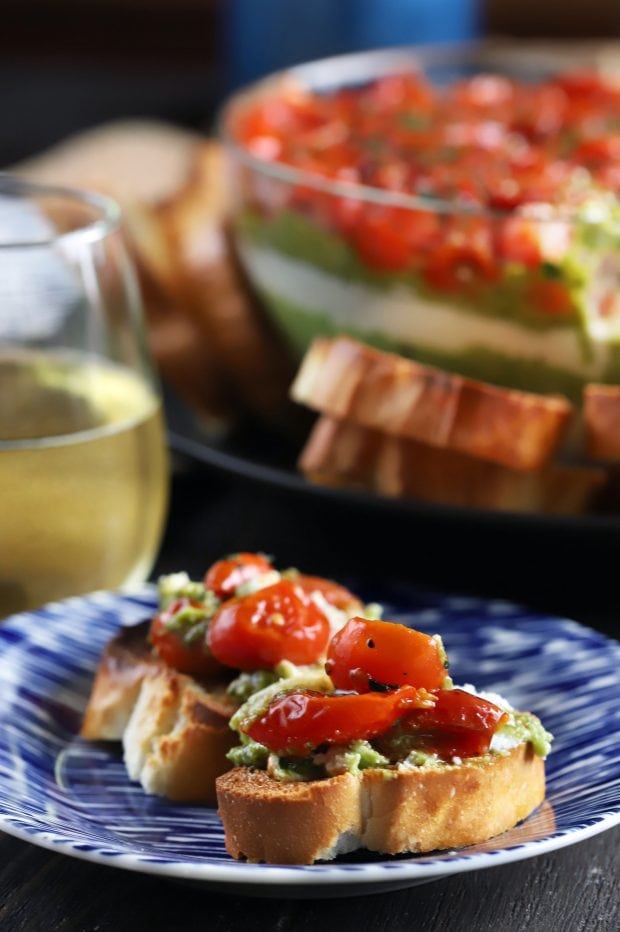 This Recipe's Must-Haves