Please note this post contains affiliate links.
Citrus Guacamole captures the juicy, bright flavors of some of your favorite fruits in a savory dip that brings a burst of sunshine into your mouth. The combination of orange, lime, and grapefruit makes the avocado stand out in a whole new tangy way! If you love guacamole, this is the next one you have to try.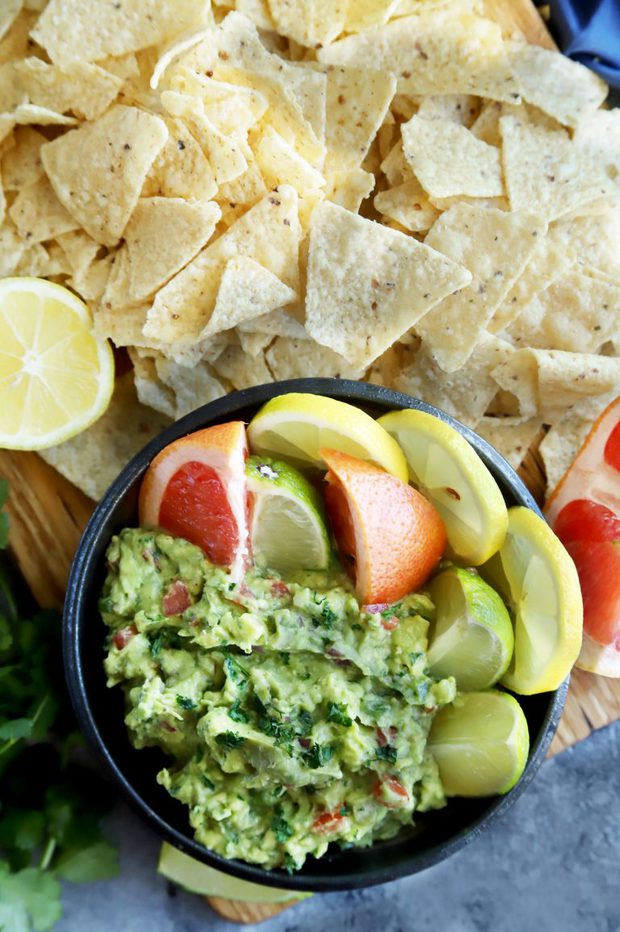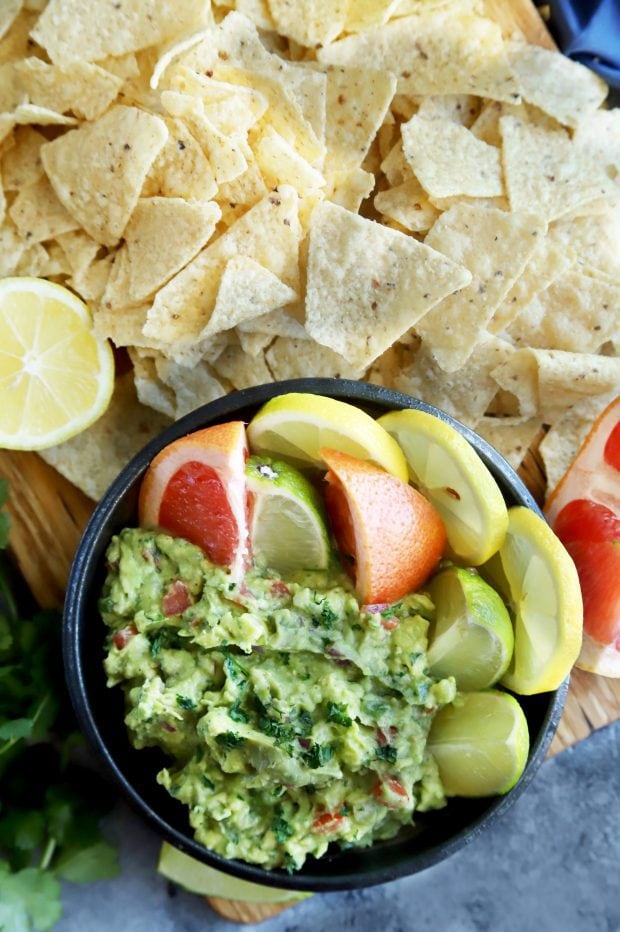 Please note that some of the links below are affiliate links. If purchases are made via these links, I will receive a small commission.

It's no secret that I am an avocado fiend.
Avocados are just my thing. Everyone who knows me know that I love them.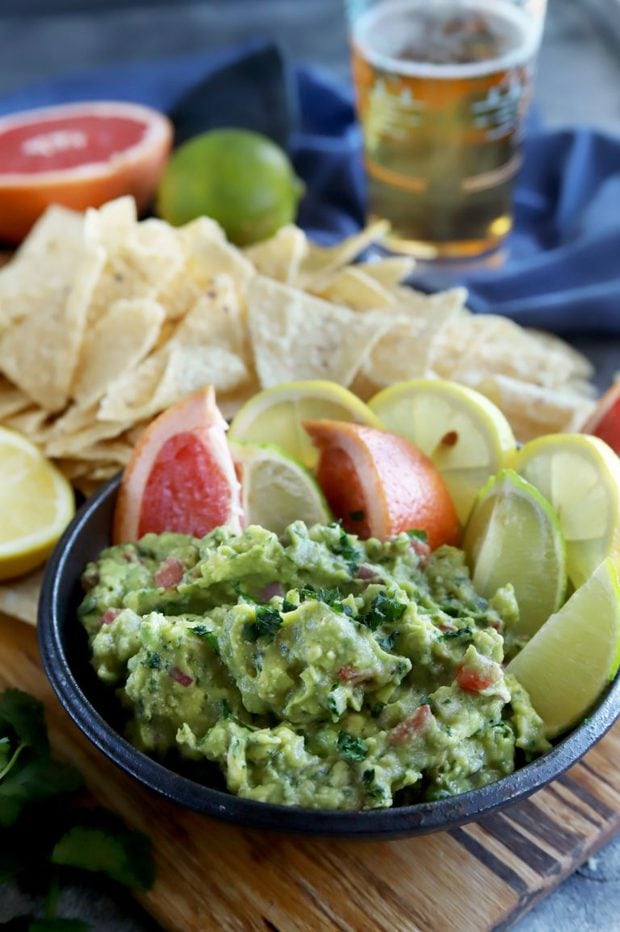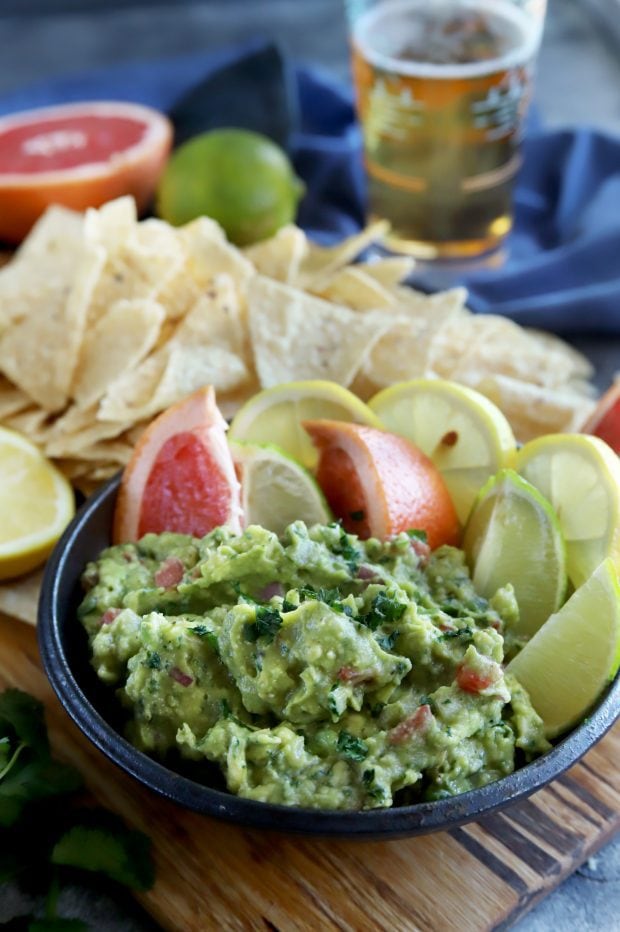 If you ever want to make me irrationally angry, you will attempt to remove all the avocados I have in my home.
I absolutely love to make new and tasty guacamole recipes whenever the mood strikes me. Honestly, it's the one snack/appetizer that I can never get enough of.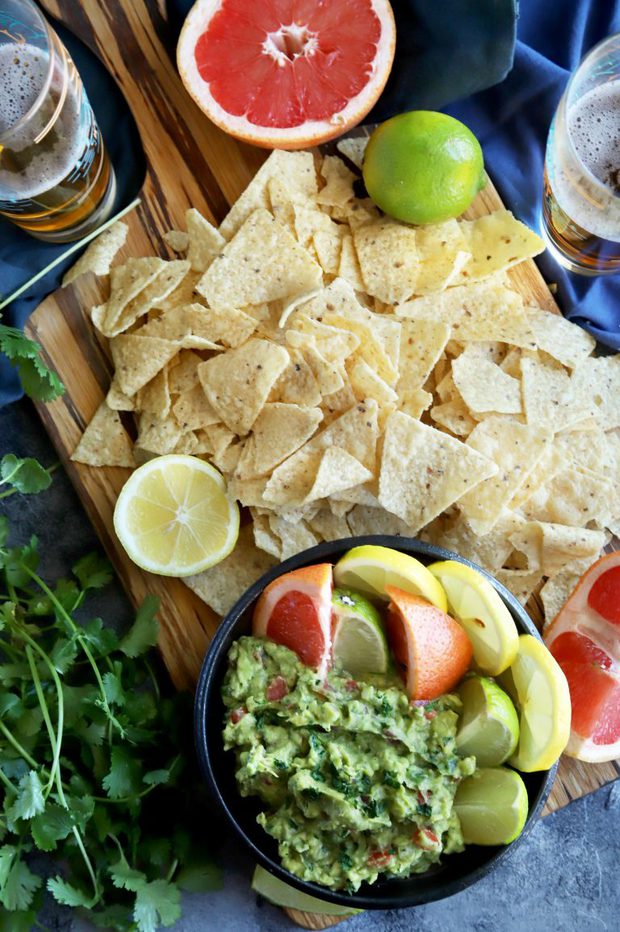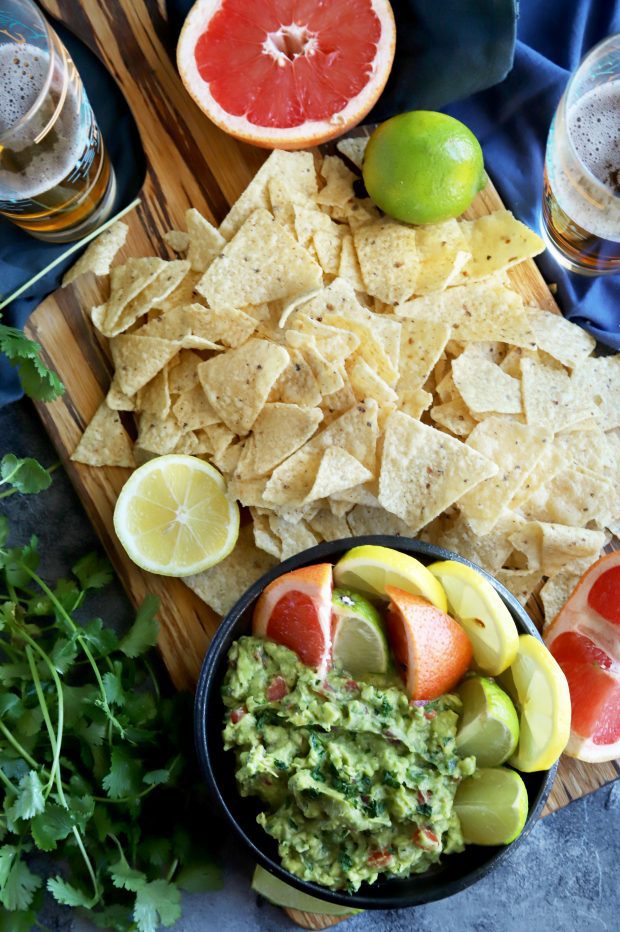 Just think about it – what dish does everyone gather around at a party? It's usually the guacamole, isn't it?
I've made SO MANY different guacamole recipes, from BLT guacamole, to chipotle chorizo guacamole, to this gorgeous and bright citrus guacamole.
This recipe is oh-so simple, but it's taken to a new level when it comes to the addition of citrus.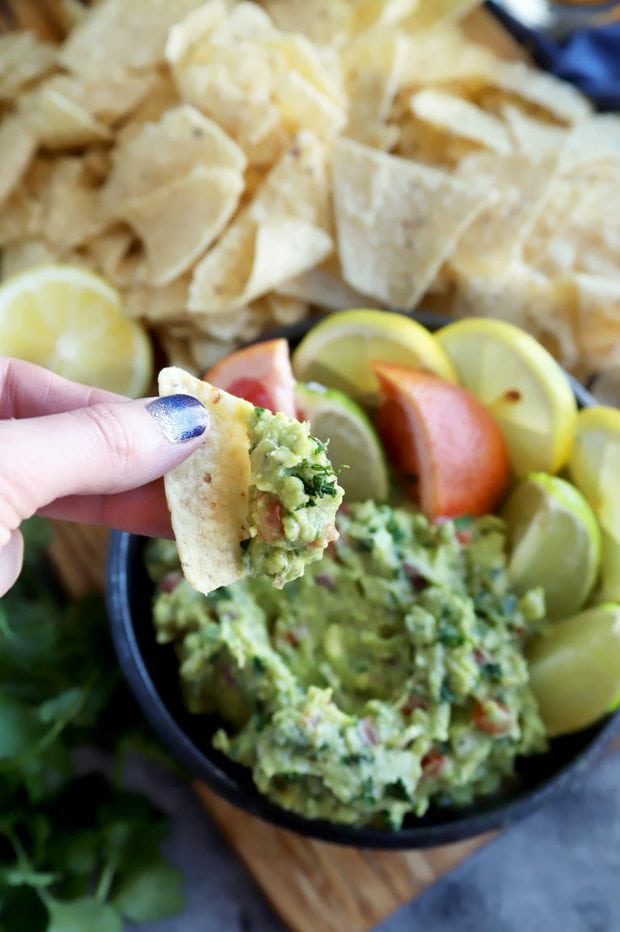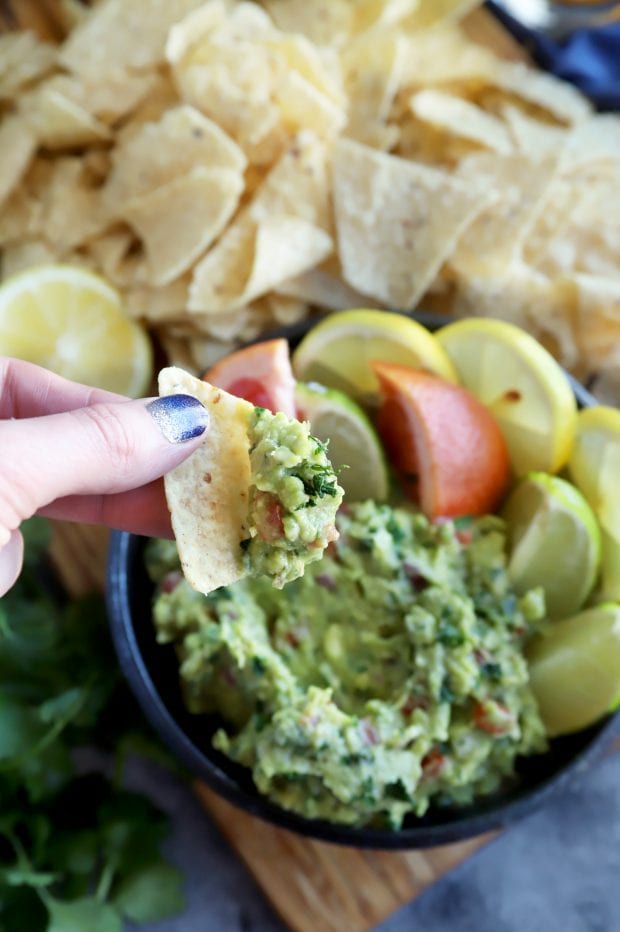 You get all the standard flavors of guacamole, including avocado, red onion, cilantro, jalapeno, and tomatoes.
However, the addition of grapefruit juice, orange juice, and lime juice take the dip to a whole new level.
It makes the savory dip a little bit brighter and a little bit sweeter than the standard guacamole recipe.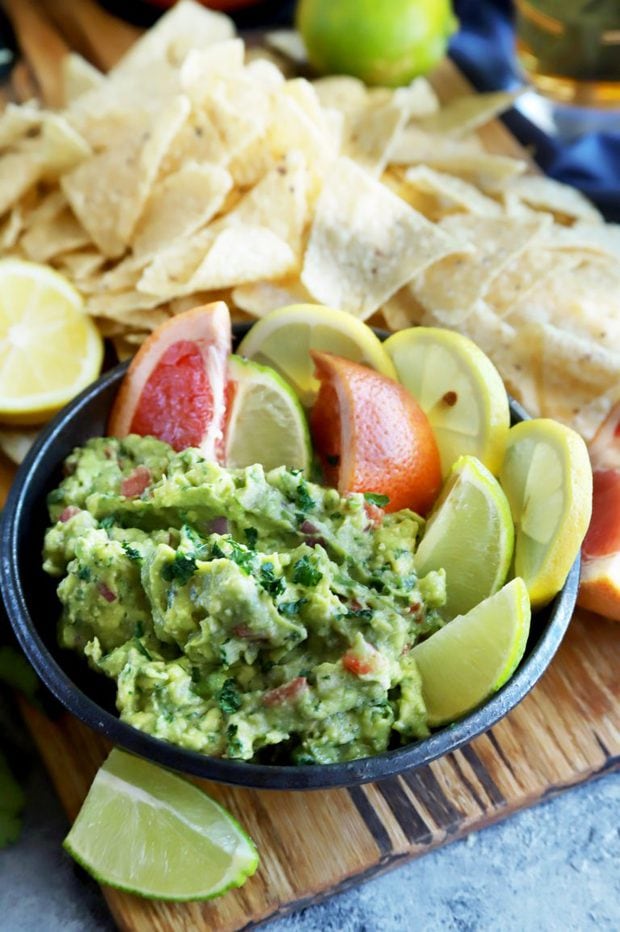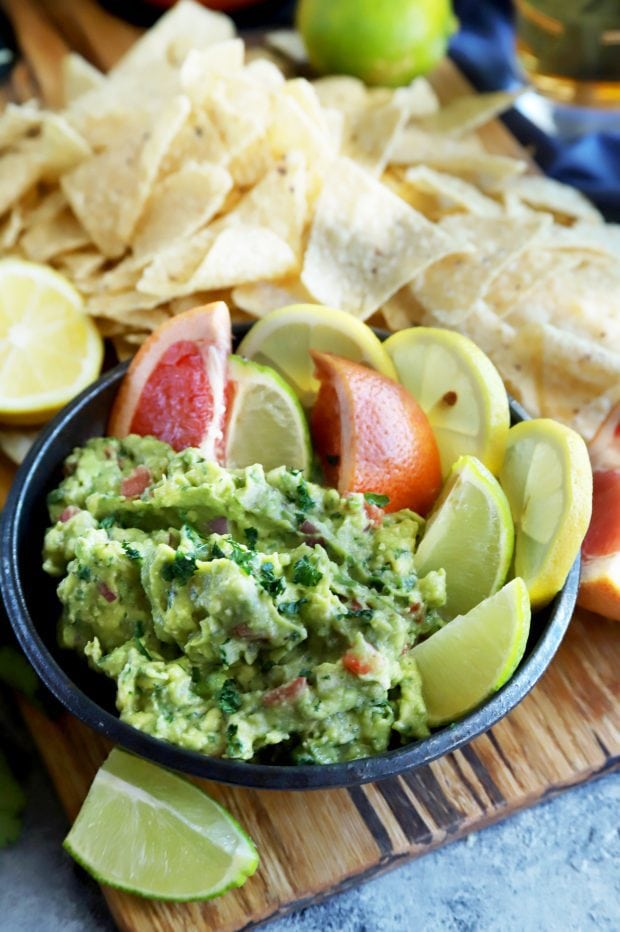 The jalapeno gives you a hint of spicy flavor on the end of each bite, so you get all the salt, acid, and heat that you need to make your taste buds dance.
I love serving this dip up at any party, especially because it can be served year-round!
Just be sure that you are using fresh juices and not store-bought ones because they tend to be a whole lot sweeter. You don't want the guacamole to come out too sweet!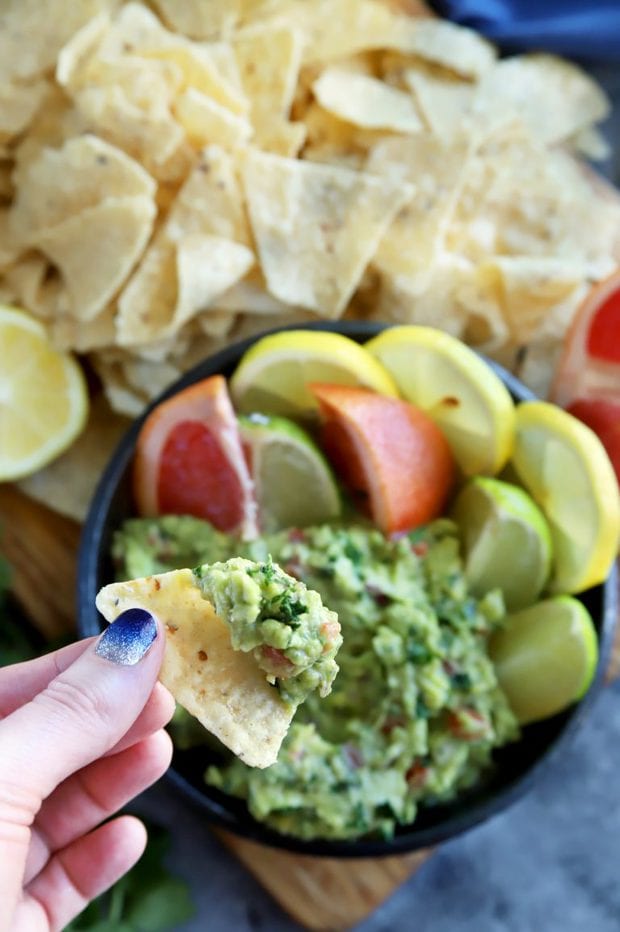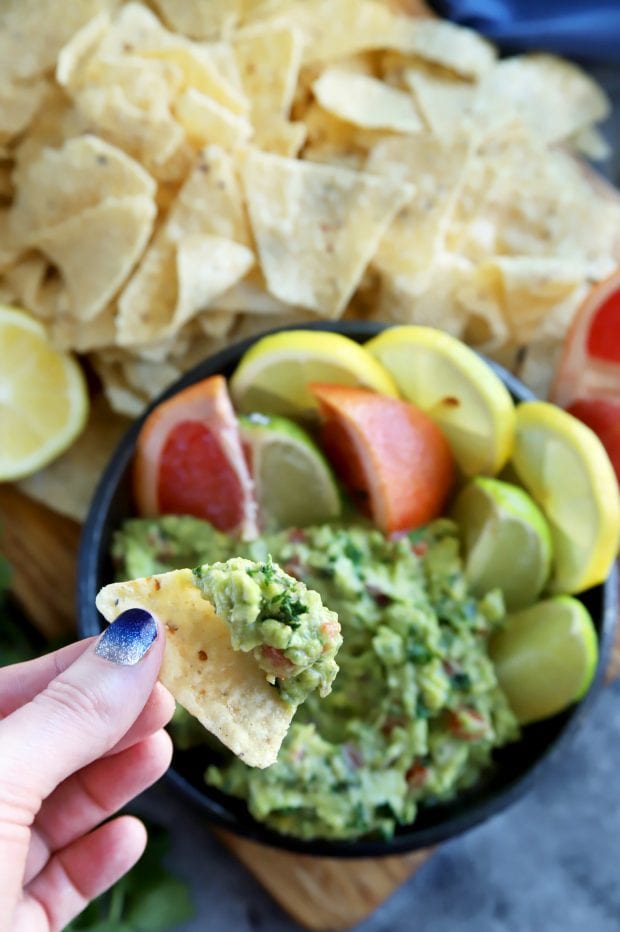 Just the natural sweetness is all you need, especially with the natural tartness.
This Recipe's Must-Haves
I love love love making guacamole in this Vasconia Granite Molcajete Mortar and Pestle. It serves as a fantastic way to mash up the avocados, but it also is a gorgeous way to serve it if you so choose.
For all the chopping you need done, I always turn to my Shun Classic 8-Inch Chef's Knife! It lasts for YEARS and it's still just as sharp as when I bought it.
Make sure you have a nice and big Organic Bamboo Cutting Board. For me it's a must because I like having plenty of space on the cutting board.