Please note this post contains affiliate links.
A Peach Highball Cocktail is the summery twist on my favorite sipper that you have to try this week. Made with fresh peaches, the whiskey and ginger pairing are oh-so tasty! Be careful though, a couple of these will sneak up on you faster than you think.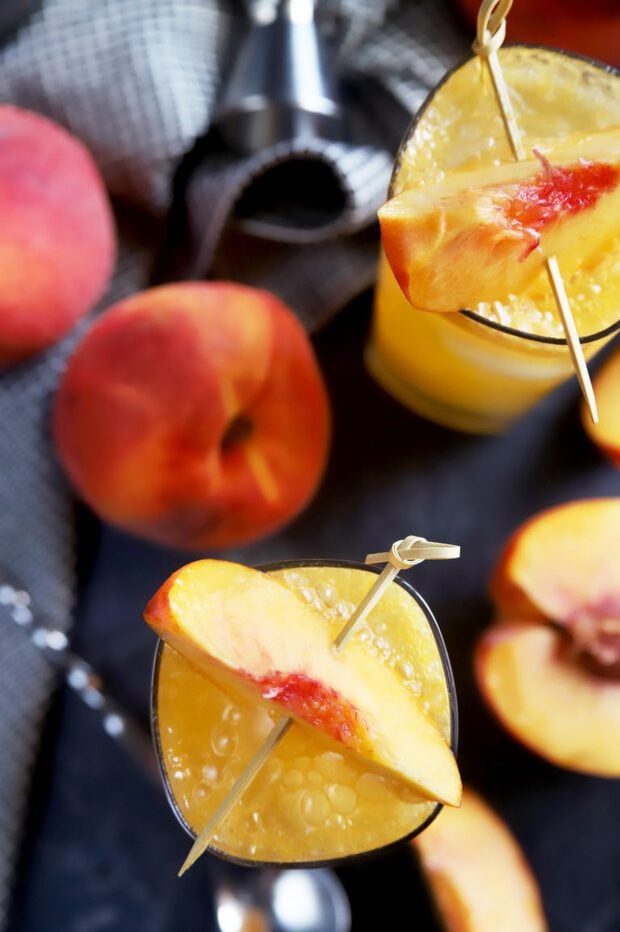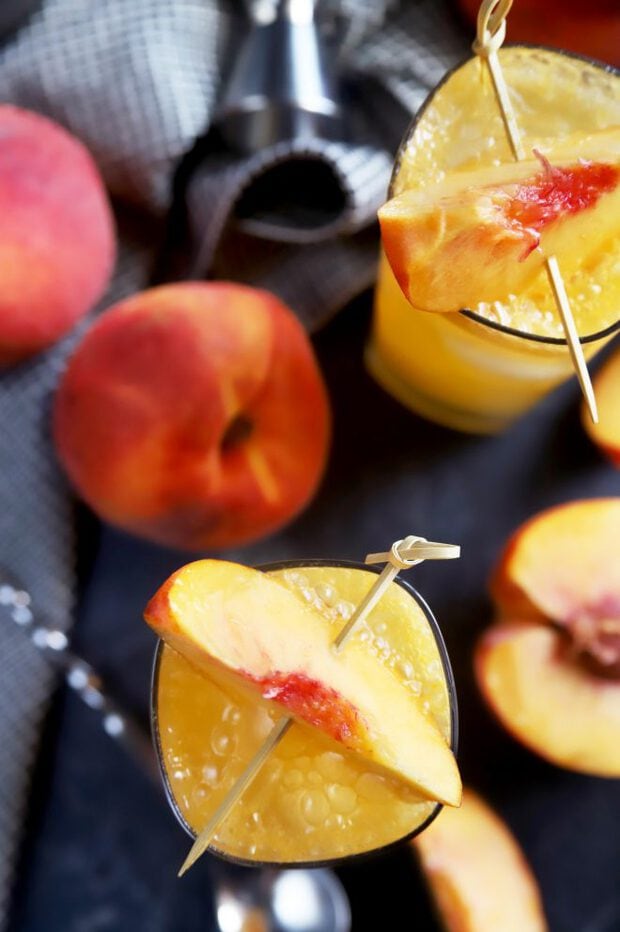 The Man and I LOVED drinking highballs when we were in Japan last year.
I seriously can't believe it was that long ago! We are both ready to go back, even with all the adventures we already have planned this year…
The highball is a cocktail that is particularly popular in Japan, whether it's made fresh or it's in a can.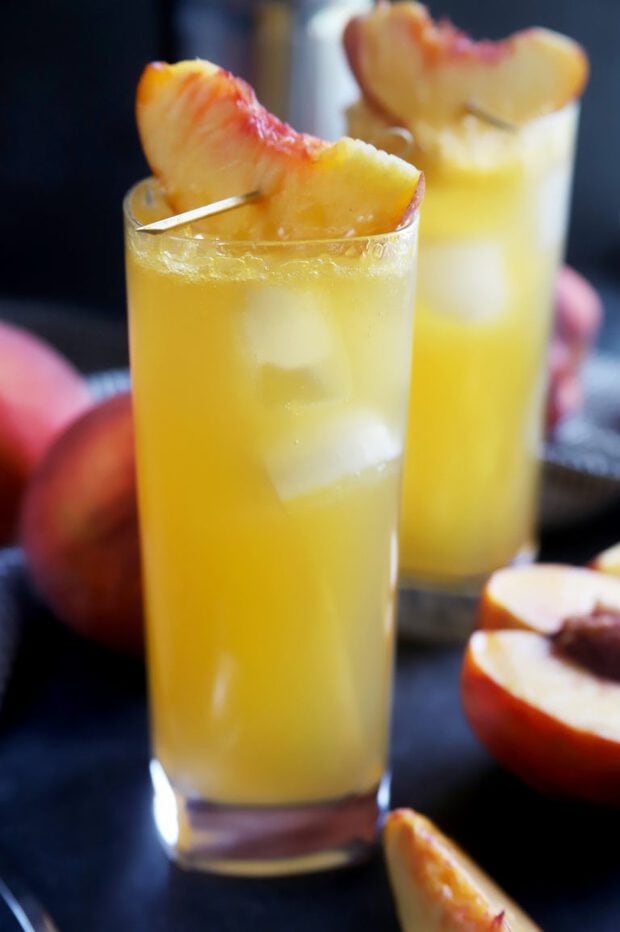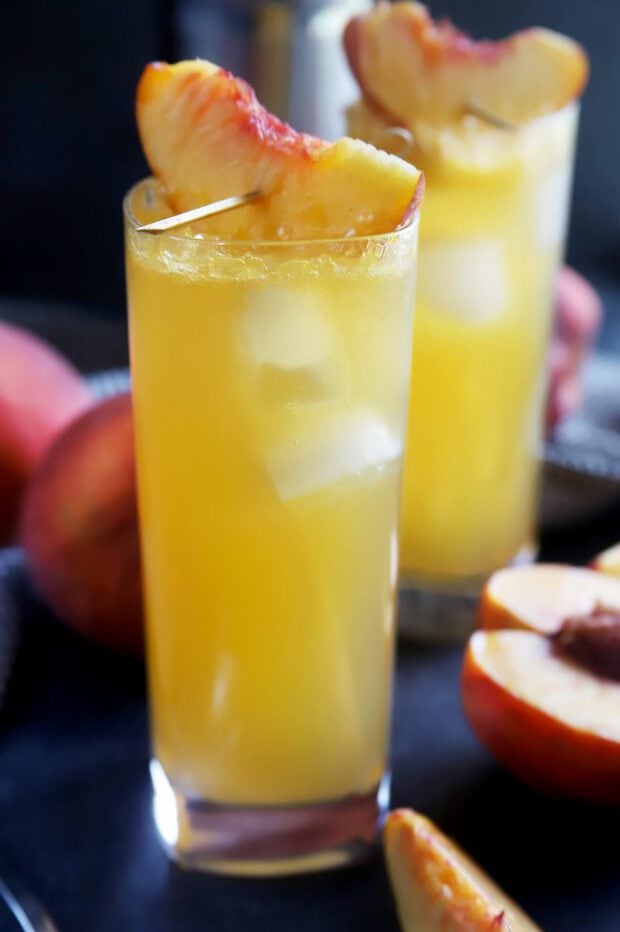 Since the Man and I both adore whiskey and ginger, this kind of classic cocktail quickly became our favorite way to imbibe while we were there.
I mean, all a highball needs is whiskey and ginger ale, so that's pretty simple right?
Anyway, I decided that the classic cocktail could use a simple twist! That's where the fresh peaches come in for this recipe.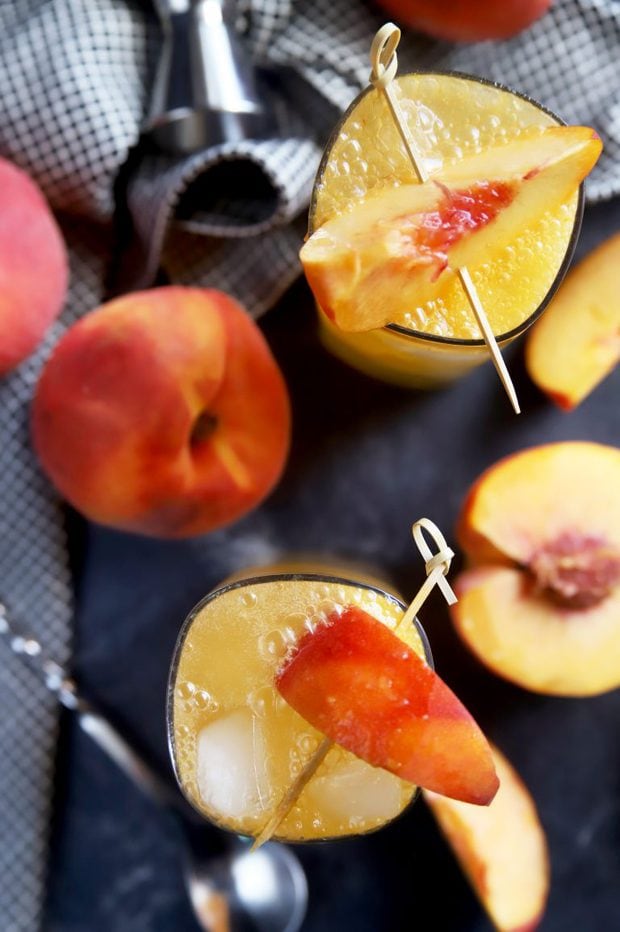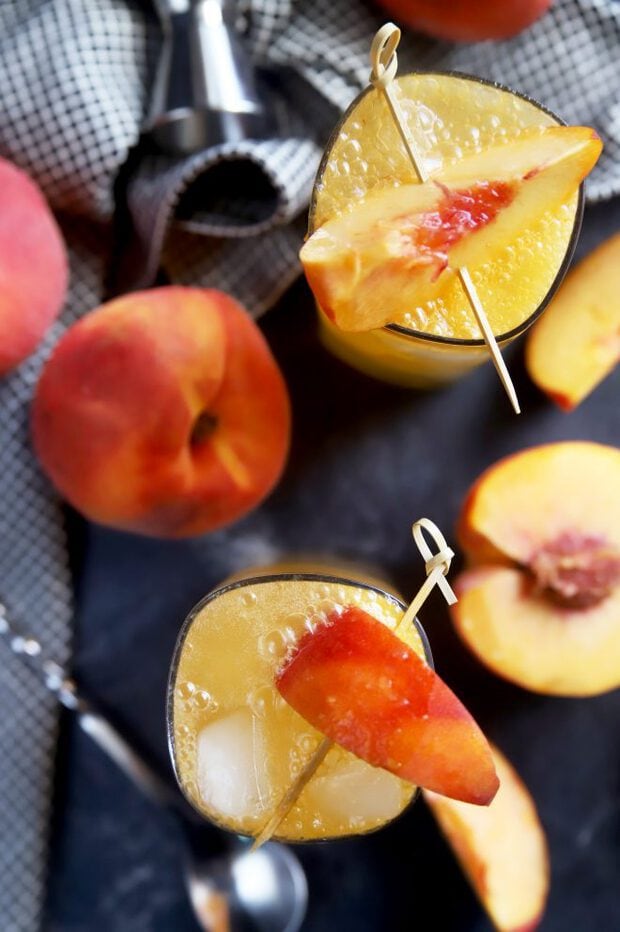 Since we are at the end of summer (side note: I am SO READY FOR FALL), I am taking advantage of one last indulgence… ALL. THE. PEACHES.
It's really one of my favorite fruits because they are just the right amount of sweetness, the perfect texture, and they burst with juice.
Those fruity juices are just what make this cocktail so tasty, after all!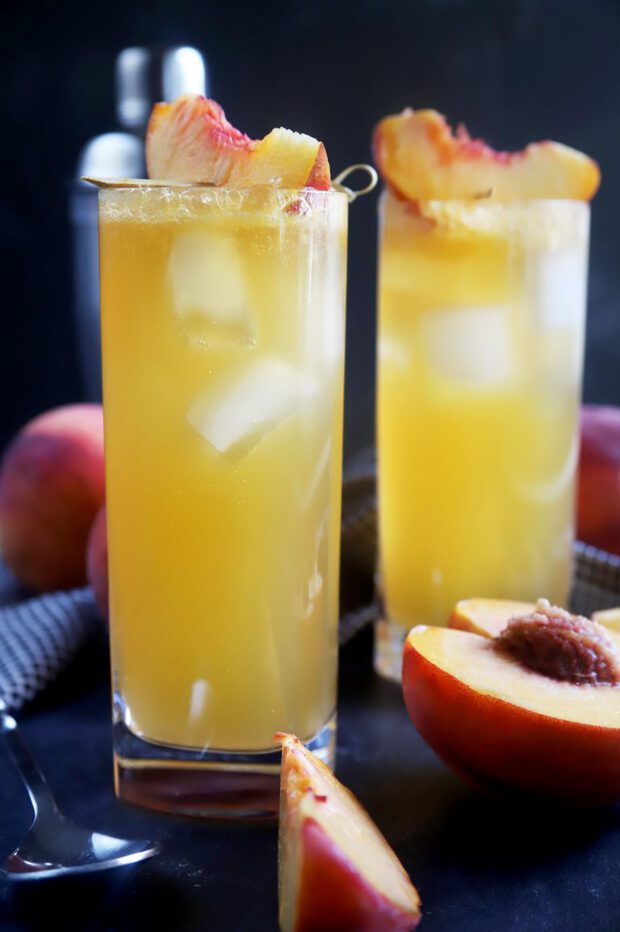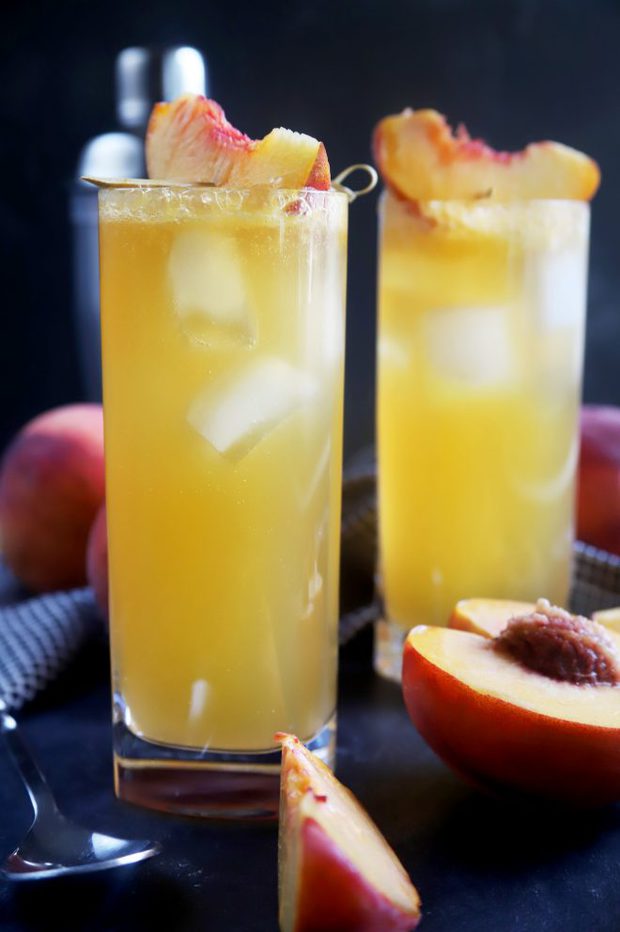 This Recipe's Must-Haves
To start, you'll need a muddler to get the flavor of the peaches out.
The fine mesh strainer is a must to make sure your cocktail is nice and clean in flavor and in the look.
I love these simple and pretty highball glasses (the ones you see pictured here). They are super affordable too!
Bring the entire drink together with cocktail stirring spoons!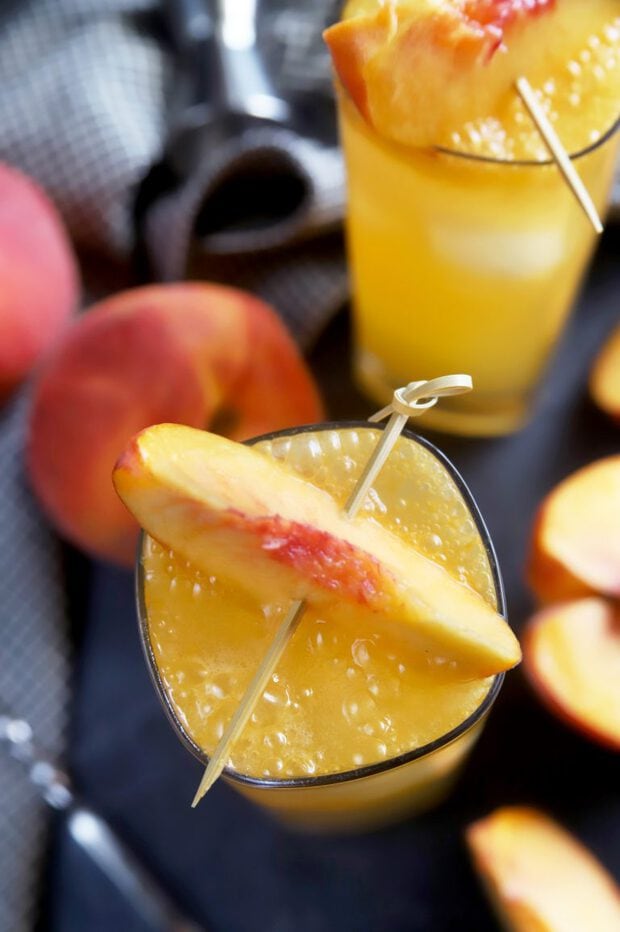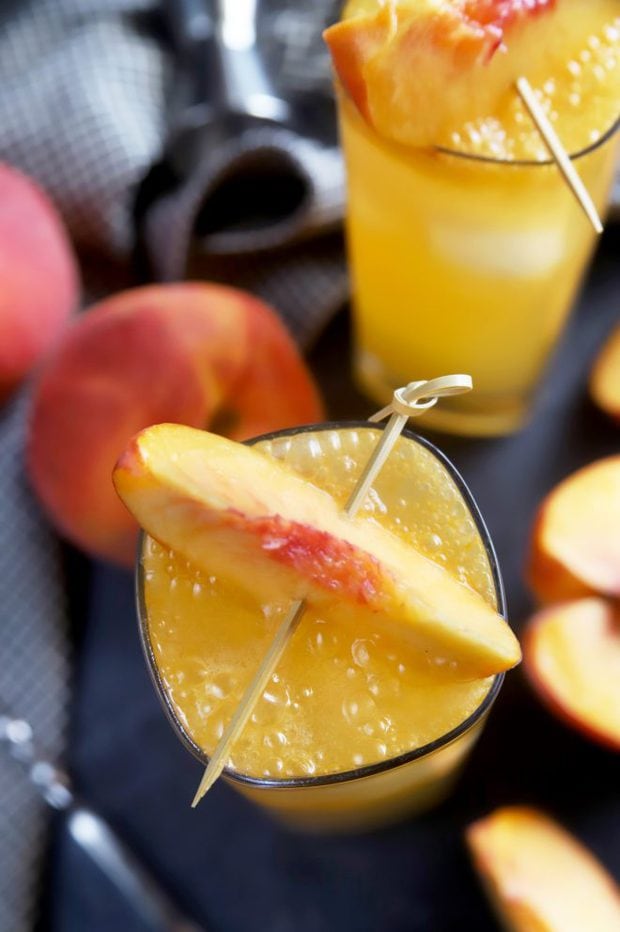 How To Make A Peach Highball
Muddle
To start out, you muddle the whiskey and fresh peach together to get all the juices out.
Strain
Next it's time to strain that mixture so you don't have to worry about the peach flesh getting into the drink. This way you get a nice and clear cocktail at the end!
Top Off
Once you've divided the peach whiskey mixture between a couple of glasses, you simply top it off with ginger ale and give the drink a stir! Garnish with a slice of fresh peach and you are ready to hit the refresh and reset button on life.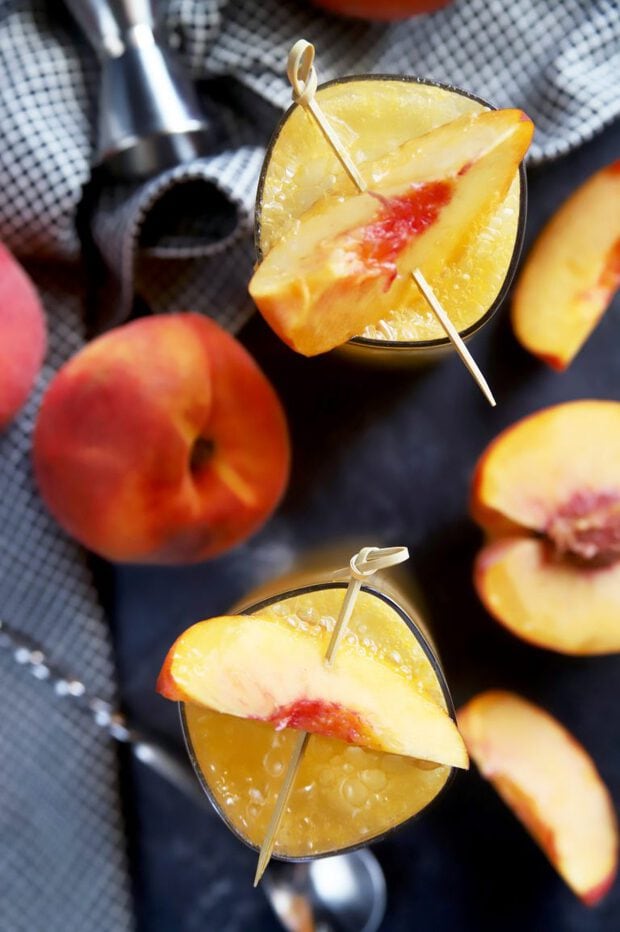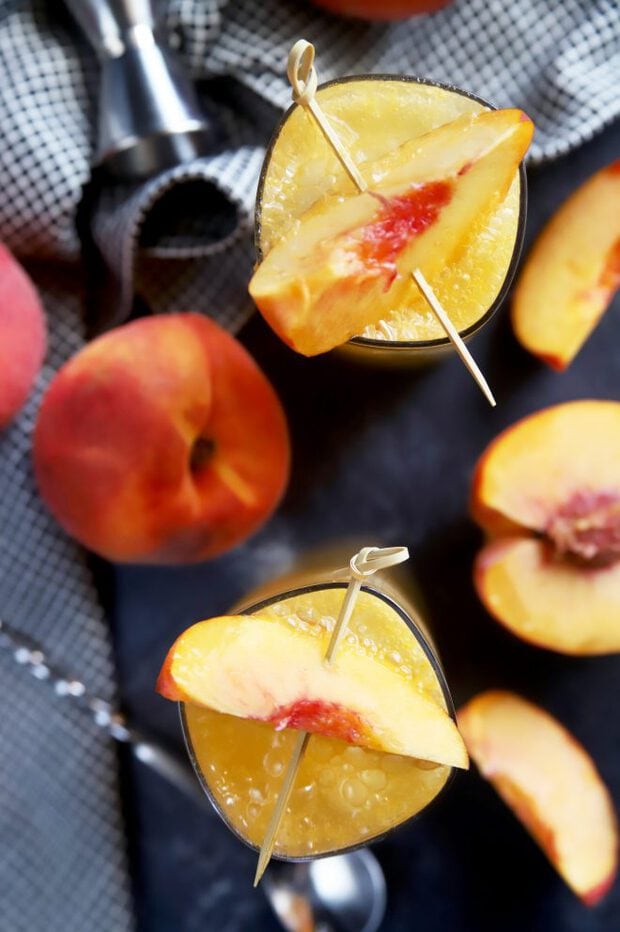 What kind of whiskey should I use?
The beauty of this cocktail is that a bunch of different whiskeys work well with this recipe. You can use blended, bourbon, Canadian, and rye. Irish whiskey can even be used when you are in a pinch!
Quick tips for making this recipe
Be sure to use ripe peaches! Honestly the riper the peaches are the better. You'll get more of that fruity flavor and sweetness that makes the cocktail oh-so luscious.
Use a high-quality ginger ale for this cocktail. The better brands Fever Tree have a ton more ginger flavor and really balance out the cocktail nicely.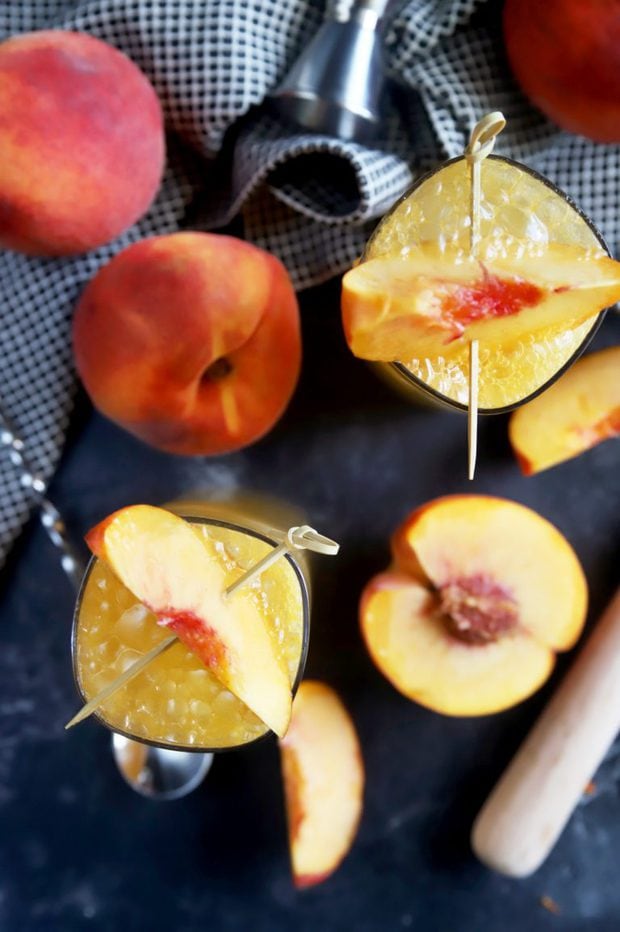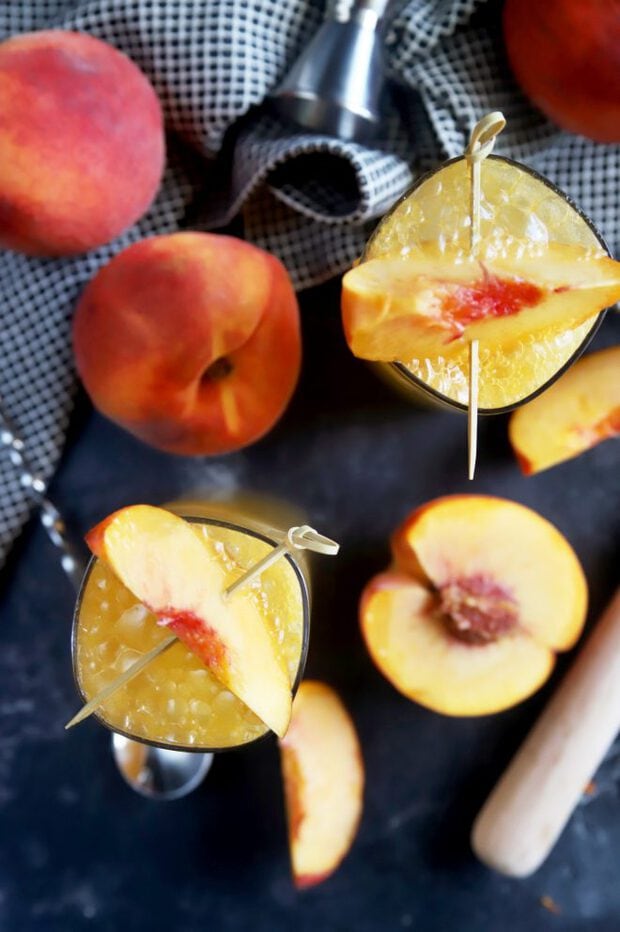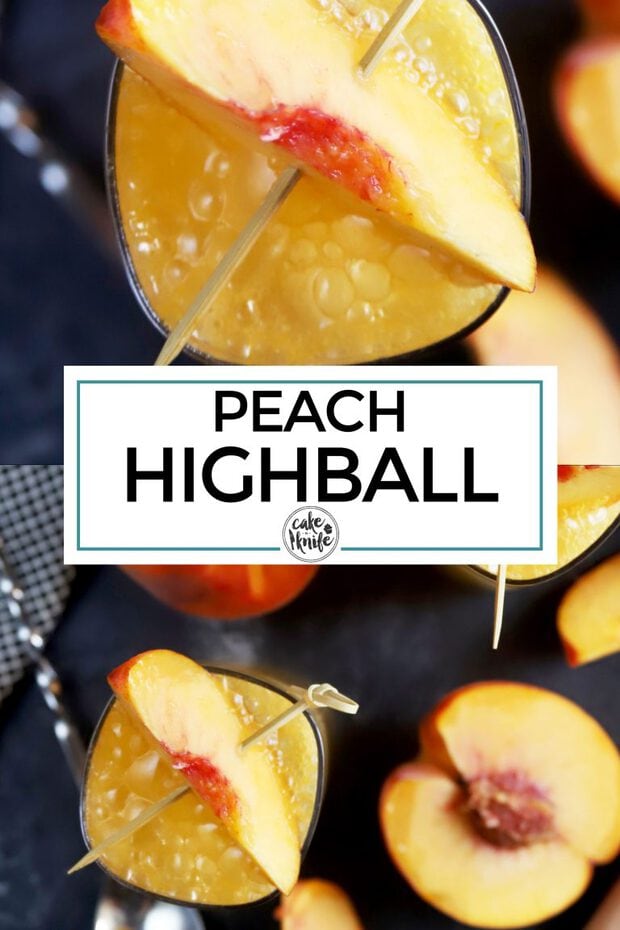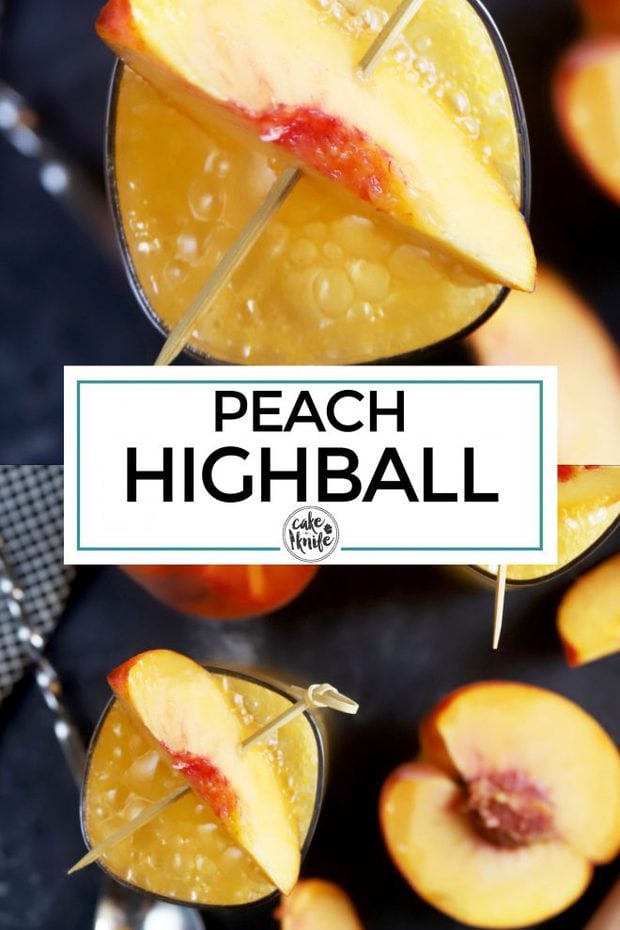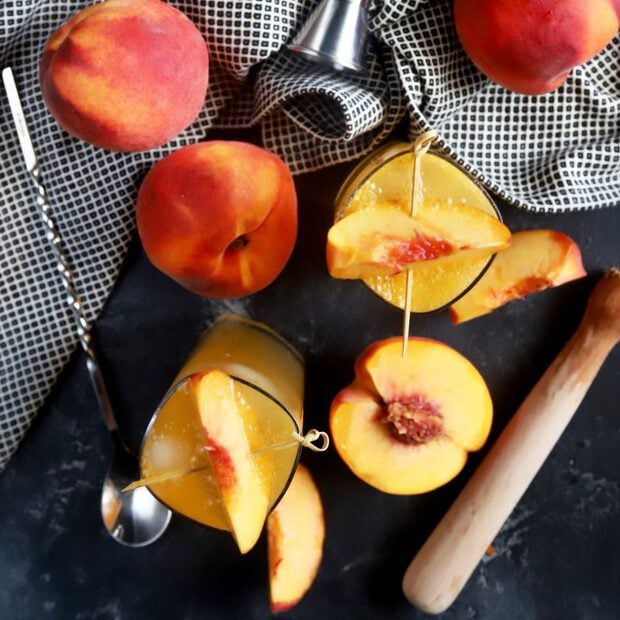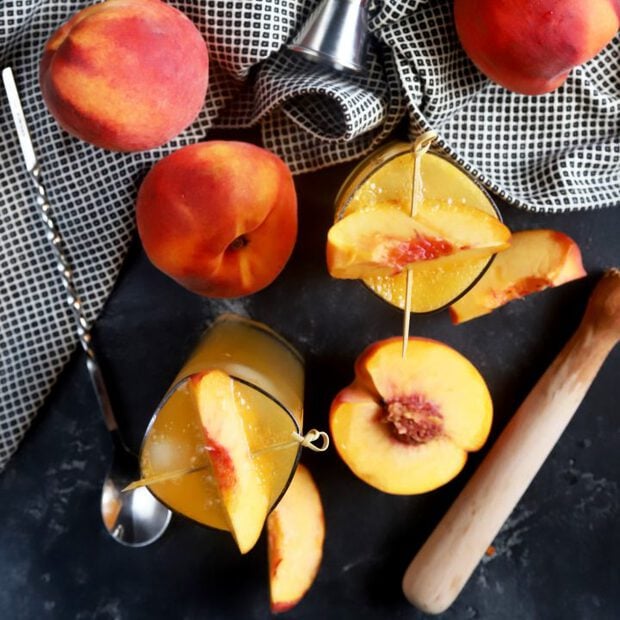 Peach Highball Cocktail
The classic highball cocktail gets a sweet and summery twist with fresh peach!
Ingredients
1 peach, pitted and roughly chopped
4 oz whiskey
12 oz ginger ale
Instructions
In the bottom of a pint glass, muddle together peach and whiskey.
Strain the mixture through a fine mesh sieve, dividing between two highball glasses filled halfway with ice.
Top each with 6 oz ginger ale.
Stir to combine and serve.
Recommended Products
As an Amazon Associate and member of other affiliate programs, I earn from qualifying purchases.
Nutrition Information:
Yield:

2
Serving Size:

1
Amount Per Serving:
Calories:

225
Total Fat:

0g
Saturated Fat:

0g
Trans Fat:

0g
Unsaturated Fat:

0g
Cholesterol:

0mg
Sodium:

13mg
Carbohydrates:

24g
Fiber:

1g
Sugar:

24g
Protein:

1g