Craving a cocktail with a little extra depth this week? A Whiskey Apple Ginger Fizz always does the trick! The smooth and tart combination of whiskey, apple juice and ginger beer will tickle your taste buds, but it's the surprise ingredient of dill that will have your neurons firing like crazy. Fresh herb simple syrup + whiskey = a killer summer happy hour sipper.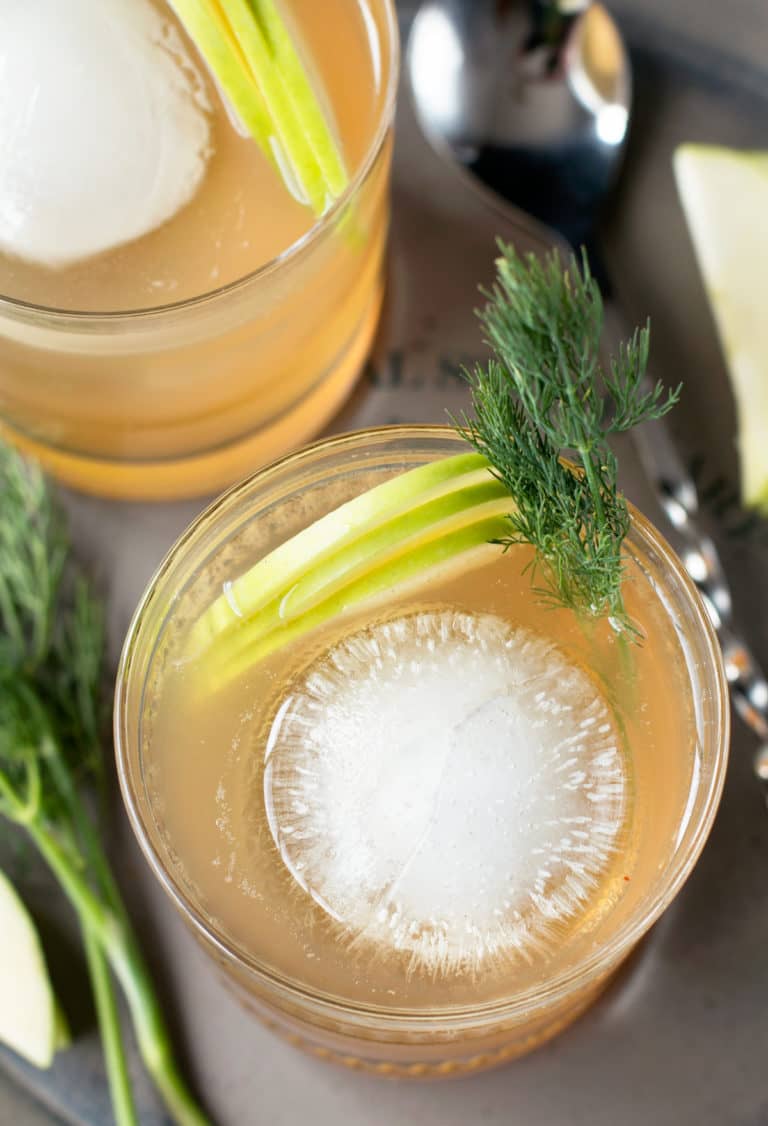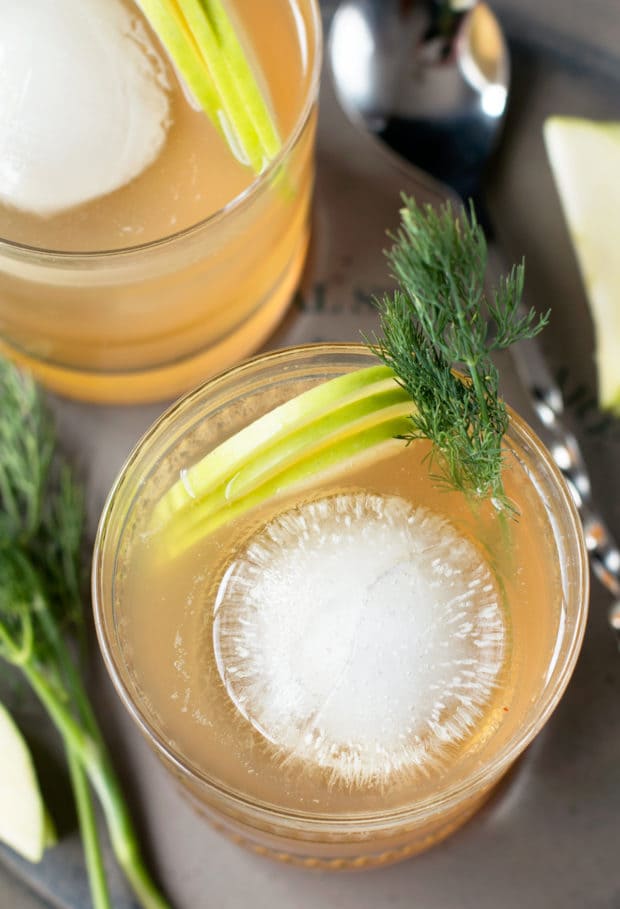 Can we talk about how off my game I feel after having a random day off in the middle of the week?
My body is all confused, the dogs are wondering what the heck is going on, and I am finding myself highly unmotivated to delve into the grind when there's only a couple days left before the weekend.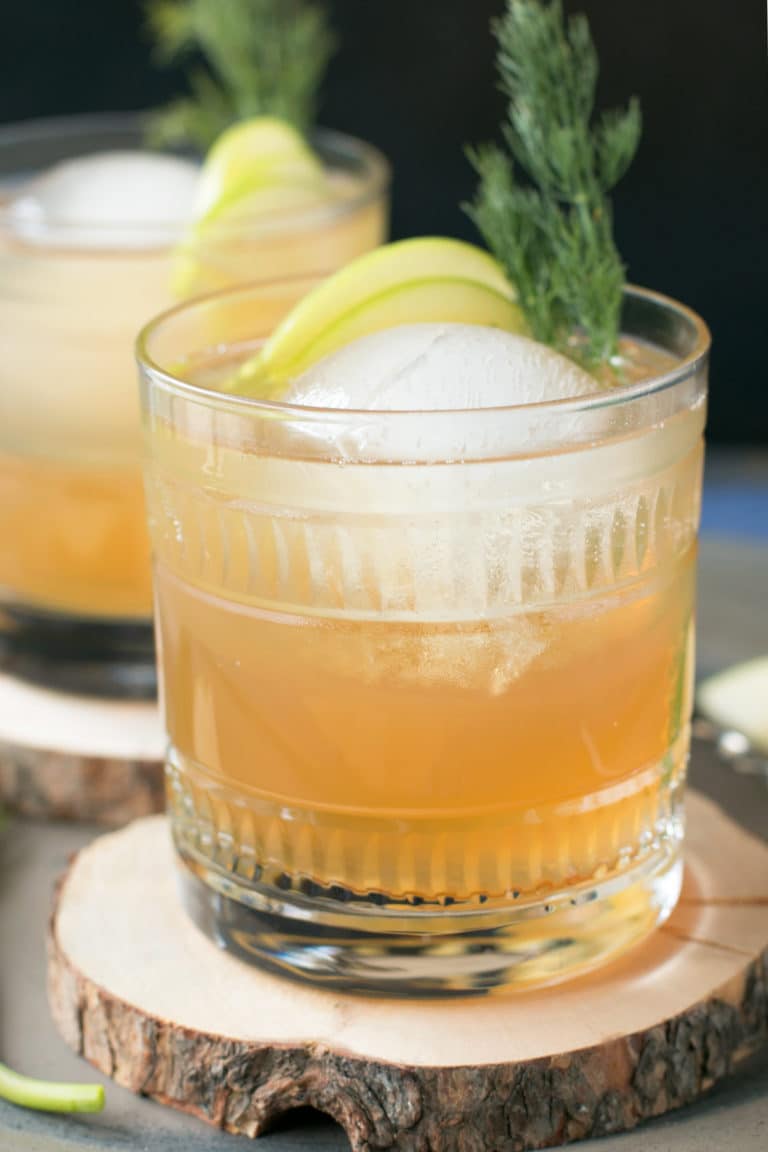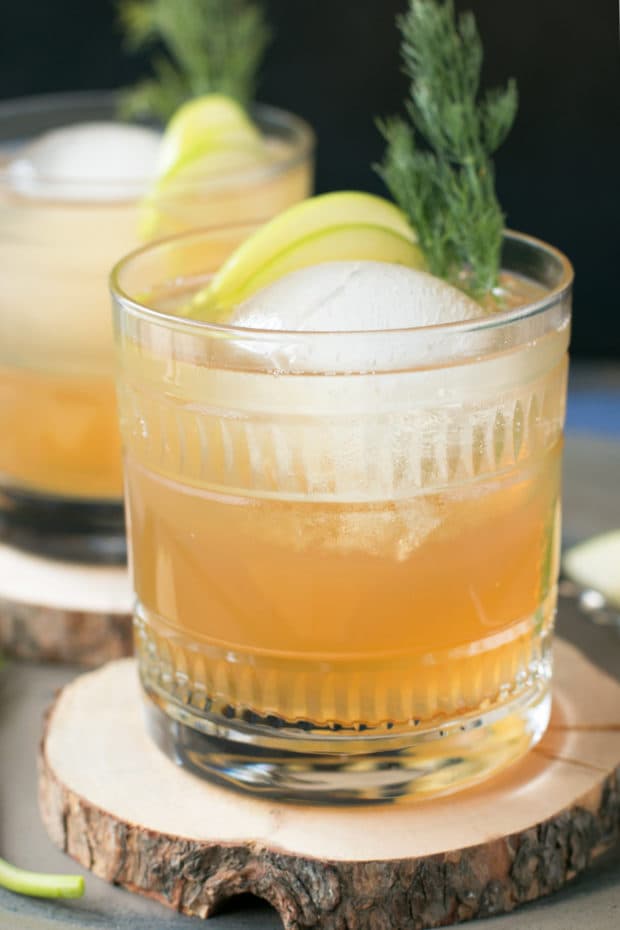 Please note that some of the links below are affiliate links. If you make a purchase through one of these links, I will receive a small commission. Thank you for supporting Cake 'n Knife!
I know, I knowwwwwwwwwww. I should be complaining about having a day off to relax, period.
The good thing is an extra day off means an extra day to enjoy these little beauties in the beautiful Colorado sunshine.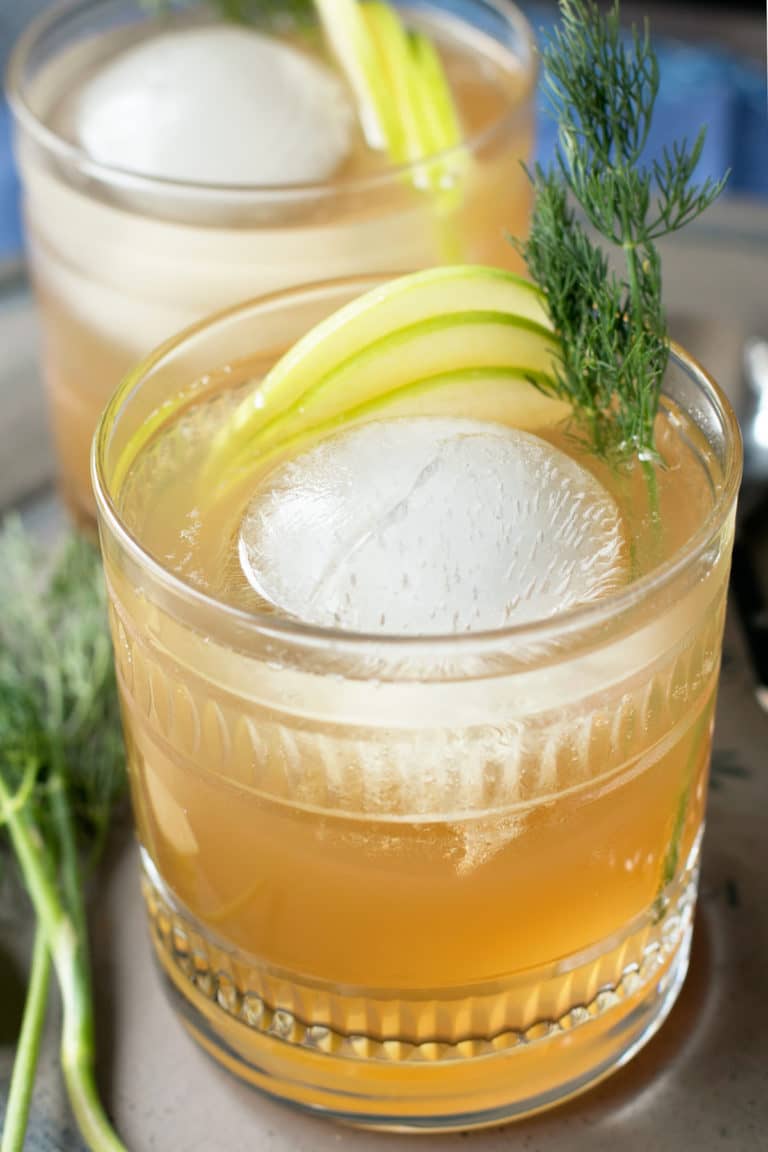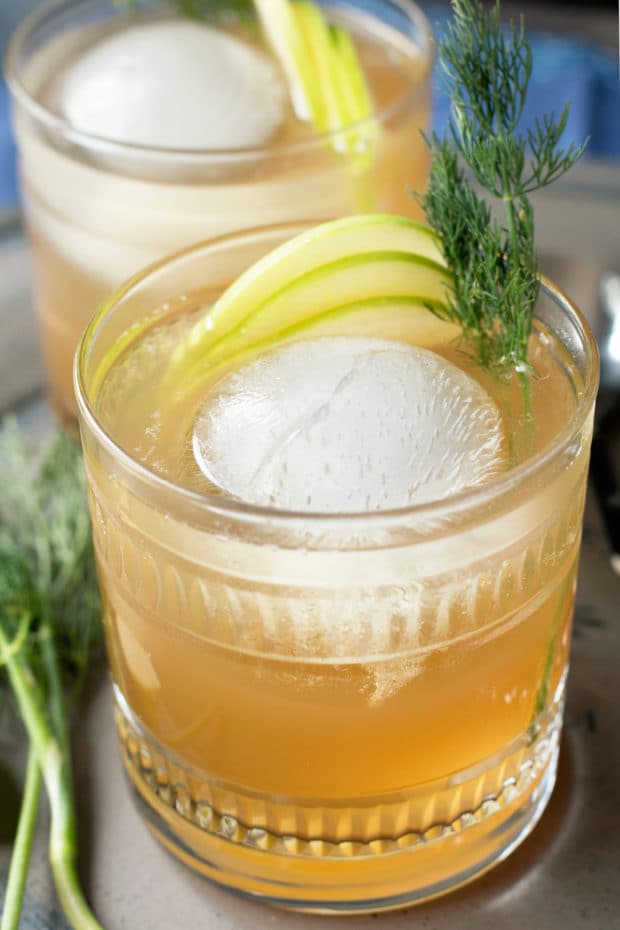 These cocktails are a riff on a cocktail I had in Prague. It was a random evening and after finding out that we were going to have to wait over an hour and a half to get dinner at a local Czech pub, we were ready for a drink and getting a new dinner game plan together.
We had passed this bar called the Banker's Bar earlier in the day and it looked just the right amount of old-style speakeasy. WOW were we blown away with this place. From the vault door to the banker style outfits, the little touches were everywhere.
The cocktails were absolutely mind-blowing. Carefully crafted with unique flavors that satisfied every craving. We ended up staying for an extra round!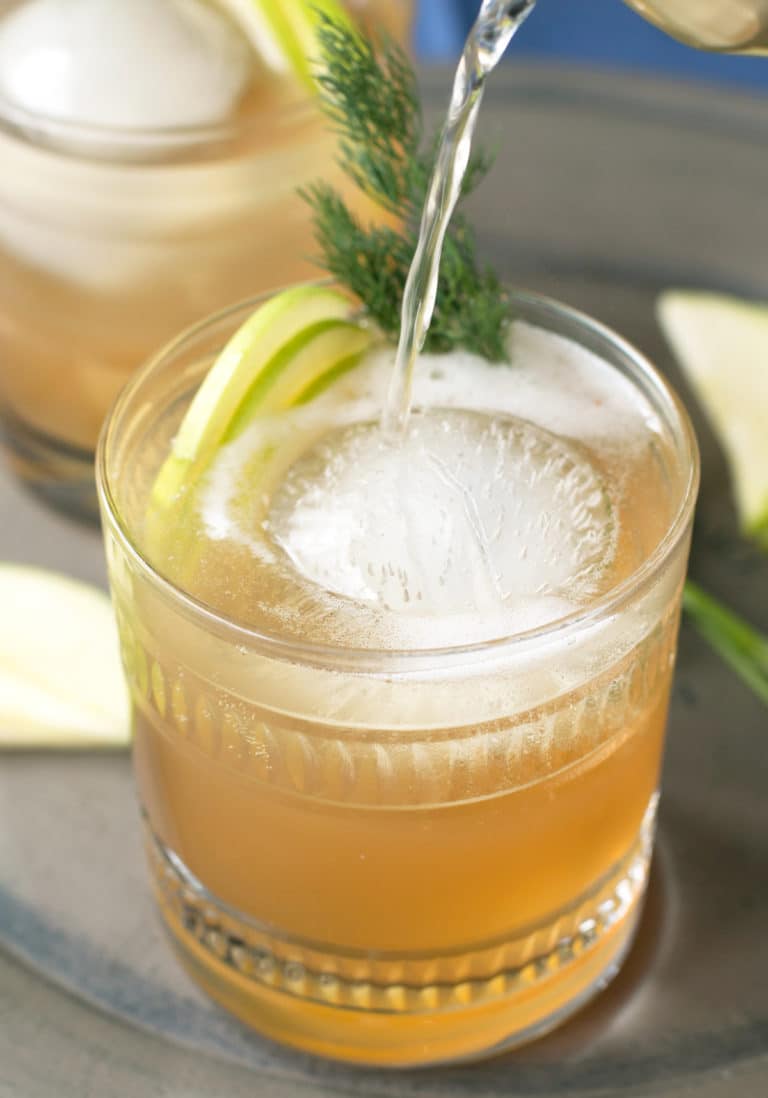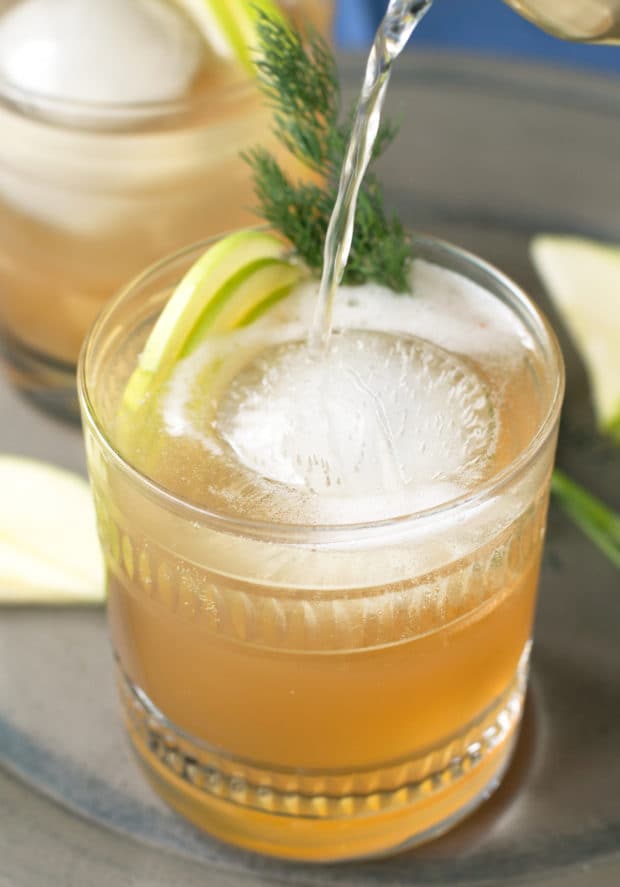 The one that really jumped out was this cocktail with dill, whiskey, and apple. I loved the fresh dill hit of flavor with the smooth whiskey and sweet, not to tart apple.
All I wanted to do was add a spritz of bubbles and ginger to push it over the top.
Voila! My little piece of Prague cocktail heaven at home.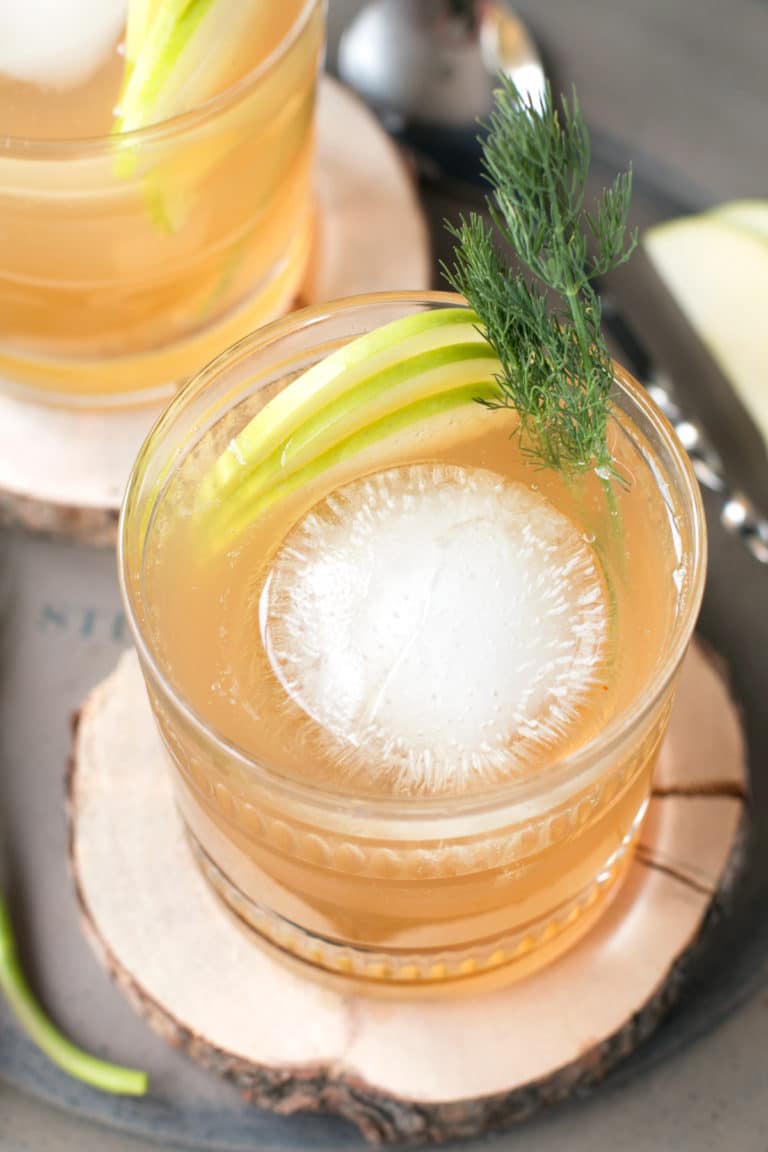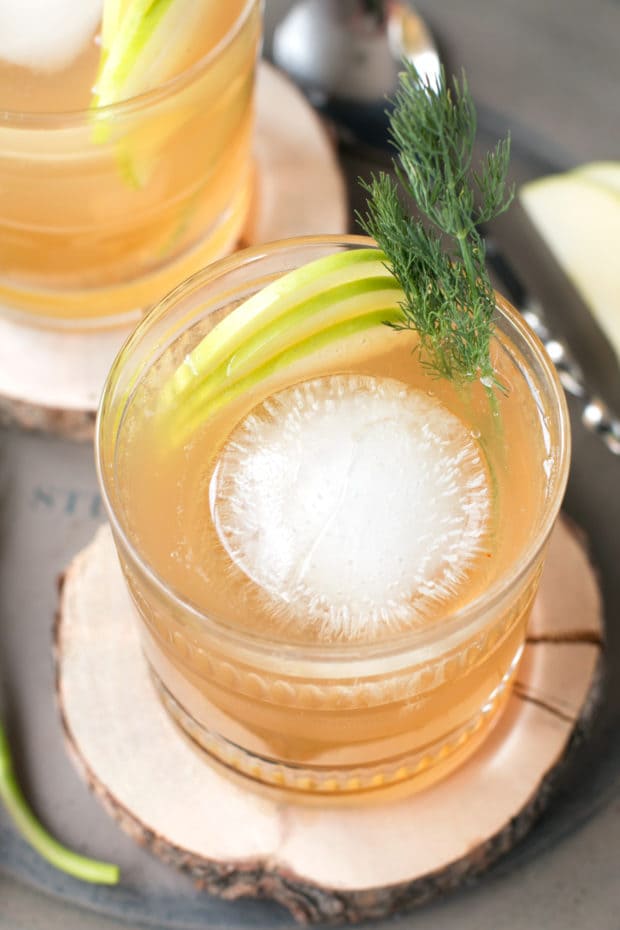 You will really be wow'd and surprised by the amount of flavor in these cocktails. The dill simple syrup brings a herby sweetness to the drink, and the bite of ginger helps infuse the drink with some serious summertime vibes.
Time to elevate your happy hour!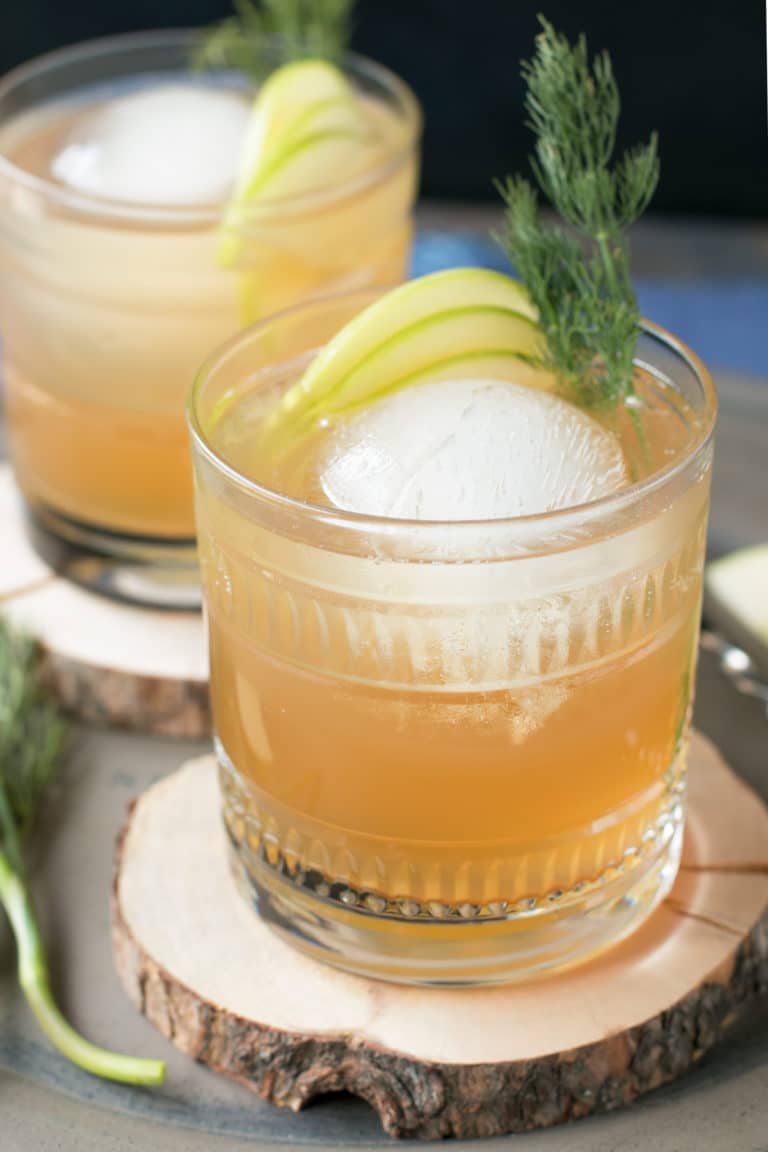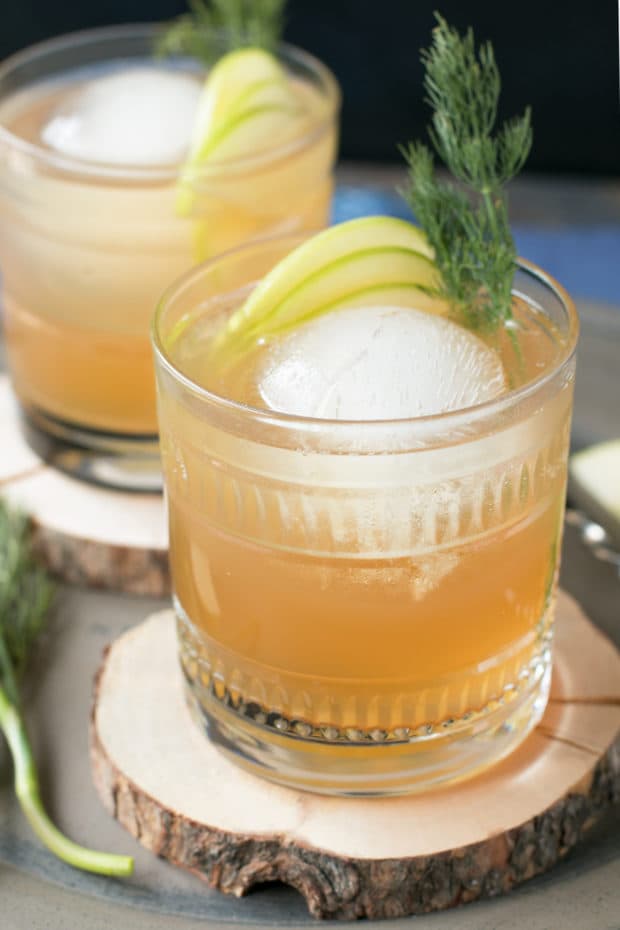 This Recipe's Must Haves
Pin this Whiskey Apple Ginger Fizz recipe for later!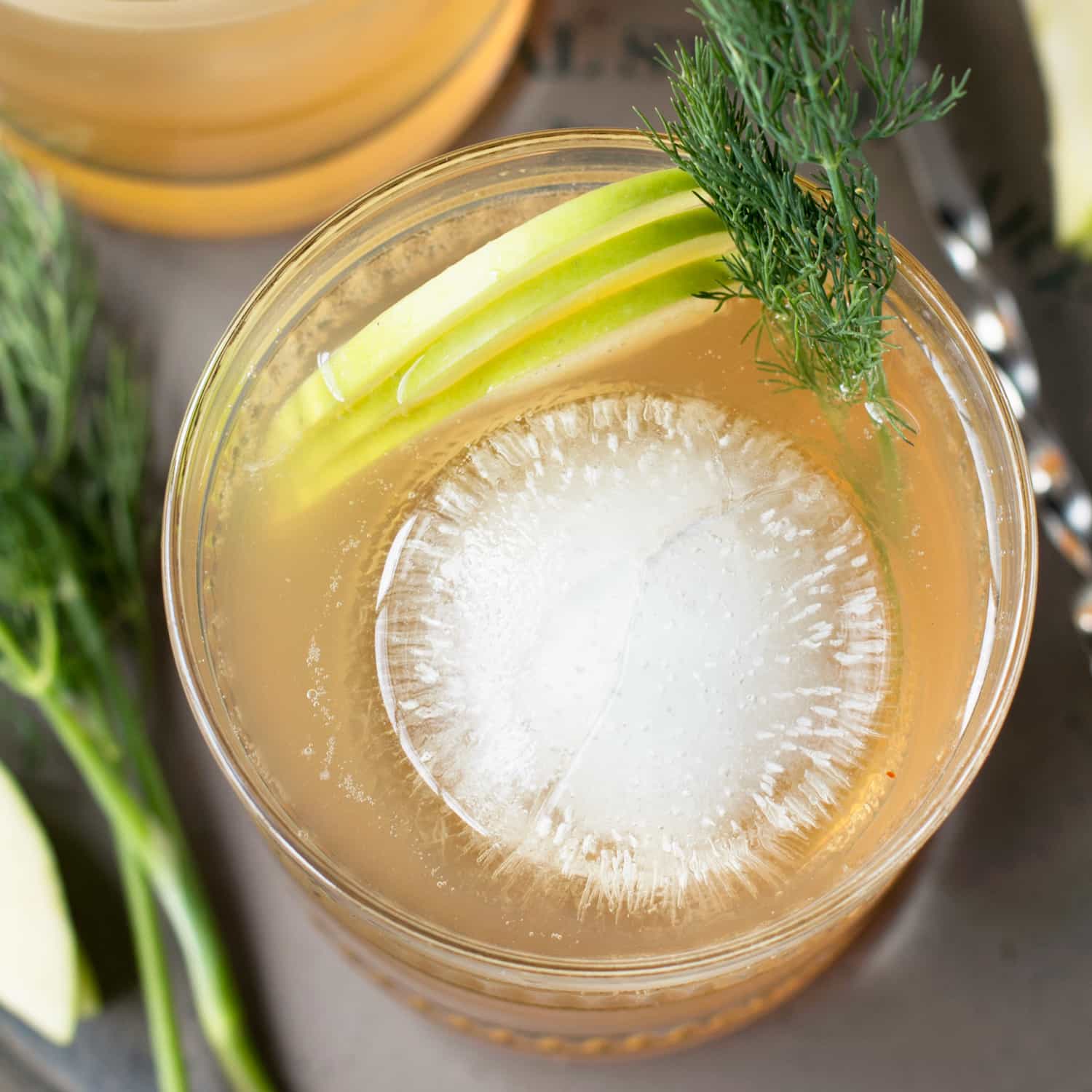 Whiskey Apple Ginger Fizz
The delicious combination of whiskey, apple and ginger gets a surprise ingredient... DILL! The fresh herb really brings out the bold and refreshing flavors in this simple cocktail.
Ingredients
2 oz whiskey
1/2 oz dill simple syrup
1 oz apple juice
2 oz ginger beer
Dill Simple Syrup
1/3 cup water
1/3 cup sugar
2 sprigs fresh dill
Instructions
In a small saucepan over high heat, bring sugar, water and dill to a boil. Once the sugar is dissolved, remove from heat and cover. Let steep 30 minutes.
Strain into a airtight container. Refrigerate until ready to use.
To make the cocktail, add whiskey, dill simple syrup, and apple juice to a rocks glass filled with ice.
Top with ginger beer.
Garnish with freshly sliced apple and dill. Serve.