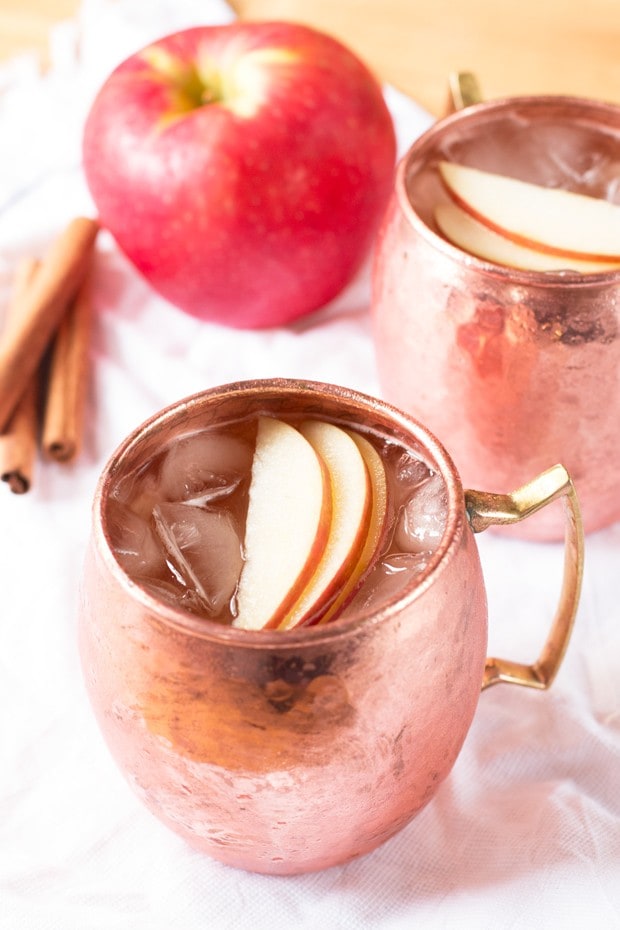 It's the last Thirsty Thursday in September… Anyone else completely freaking out about that?? I feel like just yesterday I was getting excited for fall to get here and just like that, it's here and for those of us in Denver, it'll be over just as quick as it came (unless we get lucky this year…..???).
Fall is my favorite season – which I know, EVERYONE says it is. I might be a little biased because I was born in October, but there is always something to look forward to when fall rolls around. Changing temperatures, changing leaves, changing fashion. Plus it's the final days before my second favorite season rolls around – winter… I can't even begin to tell you how long I've been waiting to bust out the comfy sweaters and hot chocolate. I'll have to wait just a wee bit longer, so in the meantime, I'm going to snuggle up with this cider mule.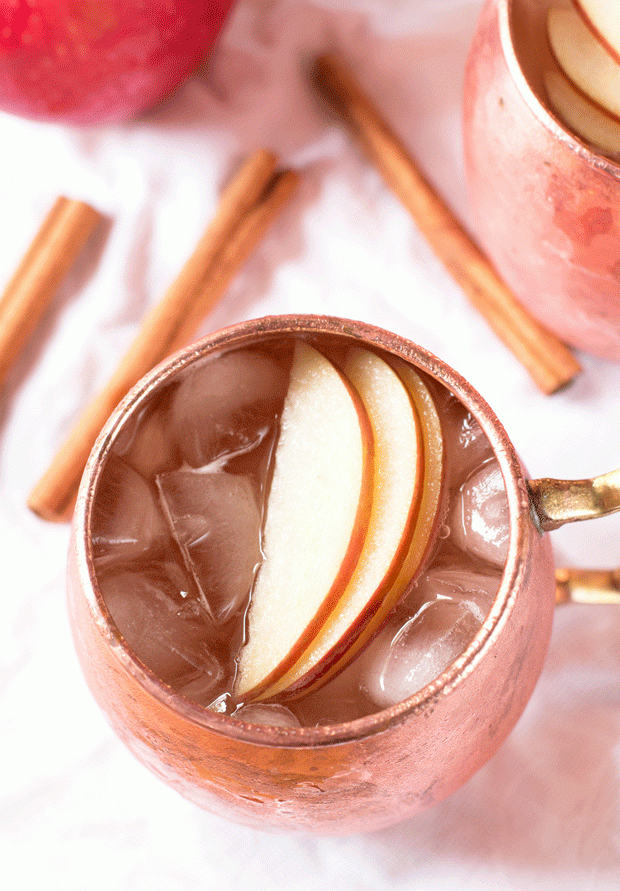 The simple addition of apple cider to a classic Moscow Mule completely transforms the cocktail from a summer refreshment to a fall indulgence. I always feel strange ordering Moscow Mules when it's not summer, so making a fall version was the only solution to my ginger beer craving.
Could I simply drink ginger beer? Well yes, of course, but where's the fun in that?! 😉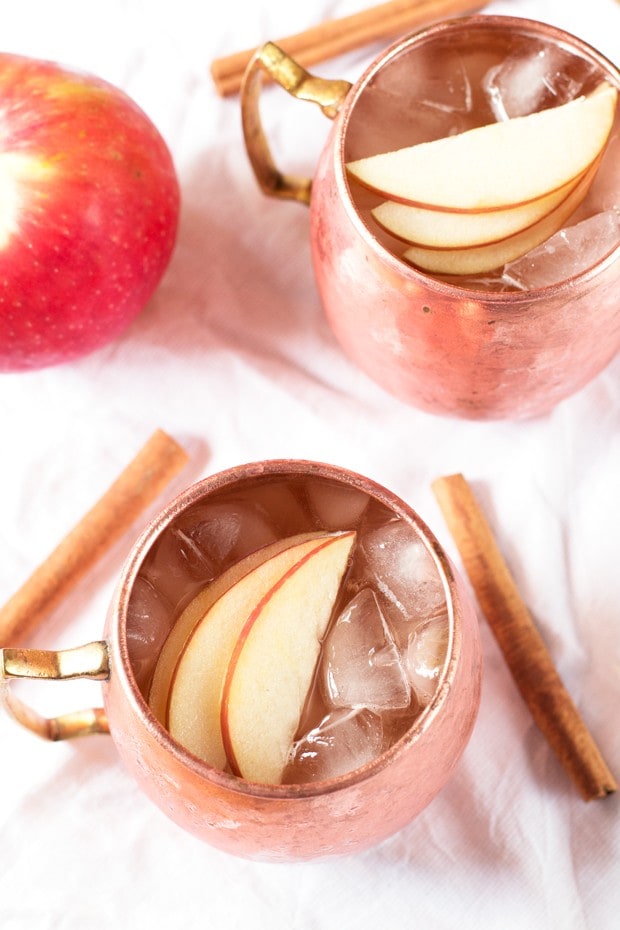 So join me as we say our hello to fall before we have to say goodbye just as quickly – I'll drink to that!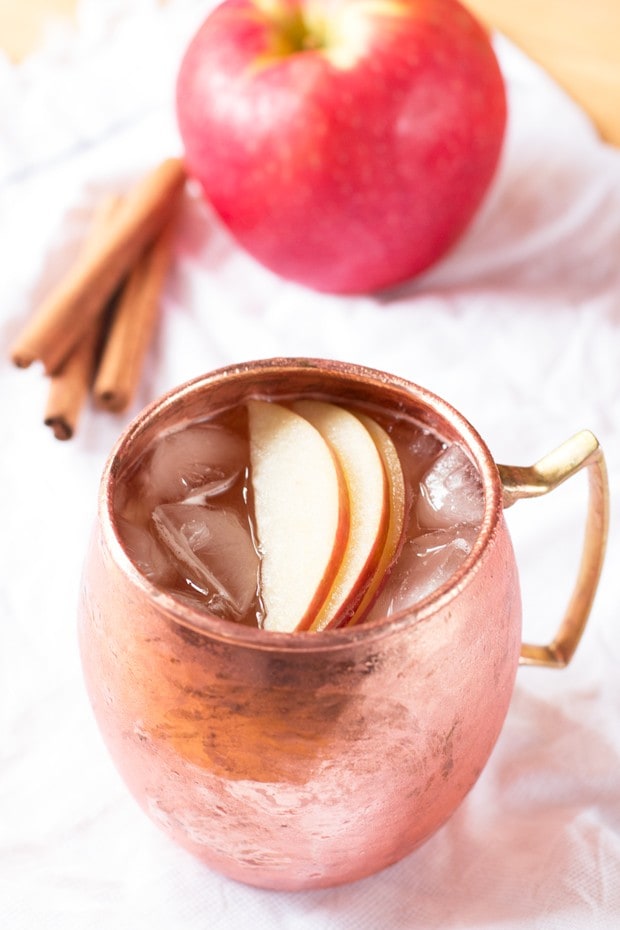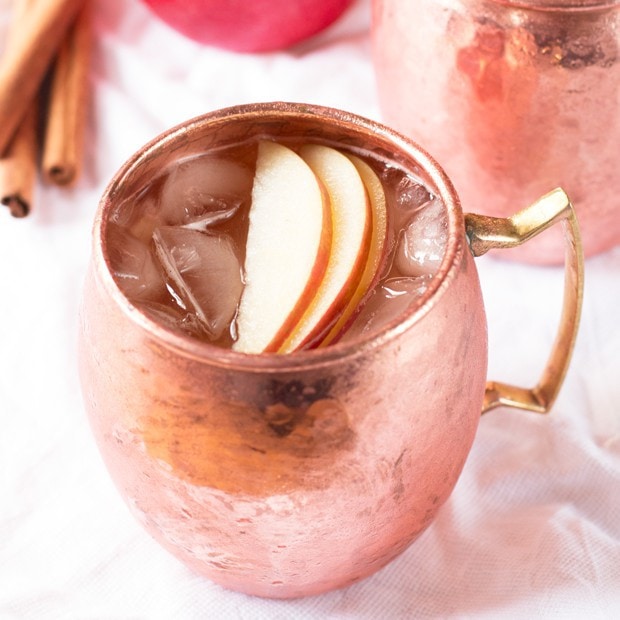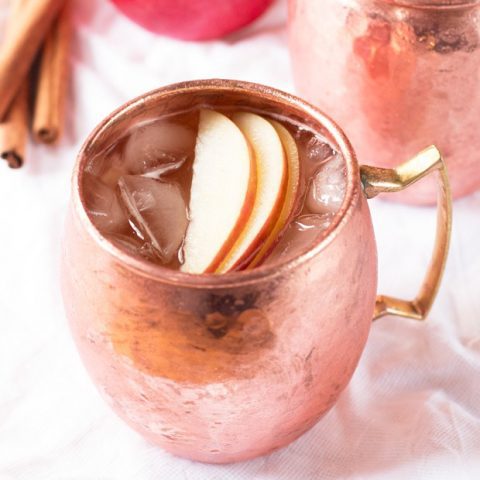 Cider Mule
An apple and cinnamon infused version of your favorite copper mug cocktail.
Ingredients
1.5 oz vodka
2 oz apple cider
Ginger Beer
Apple slices
Instructions
In a copper mug, stir together vodka and apple cider. Fill the mug with ice and fill the rest of the way with ginger beer. Garnish with a couple apple slices.