Boozy Cocoa Krispies Shake
This is how adults do cereal.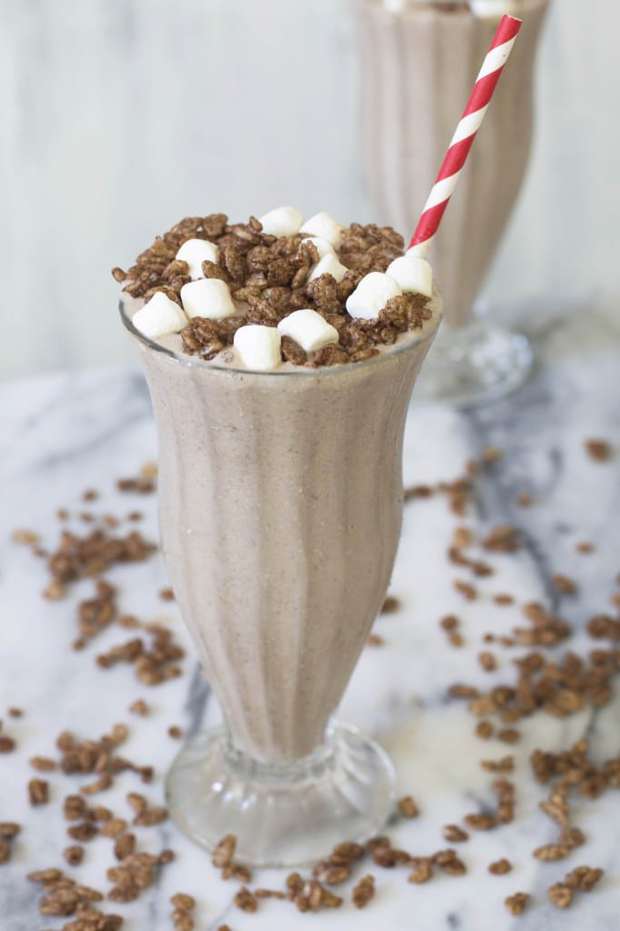 Let me rephrase – this is how adults should always do cereal. Oh-so creamy and indulgent, this is the fancy, sophisticated cousin of a bowl of Cocoa Krispies! 
I grew up in a cereal-for-breakfast house. I really never wanted anything else. I must have eaten dozens of different kinds of cereals growing up, though few made it into the regular rotation. I always kept going back to Cinnamon Toast Crunch, Lucky Charms, Reese's Puffs (boy did those change my world when they came out), and Cocoa Krispies (my tried and true favorite). Nowadays, when I sit down to a bowl of cereal, it's hard for me not to be sucked back into those old memories of getting ready for school.
I have been craving cereal lately and I think I am starting to miss those old school days too (a.k.a. seeing my close friends on a daily basis). I was definitely one of those girls in high school that had a VERY tight group of close friends. As the years pass by, it's been a bit difficult to see those relationships change and fade. Of course I have made some incredible friends since the days of middle school/high school/college, don't get me wrong. But I miss that everyday routine of seeing my friends. It was so much easier then!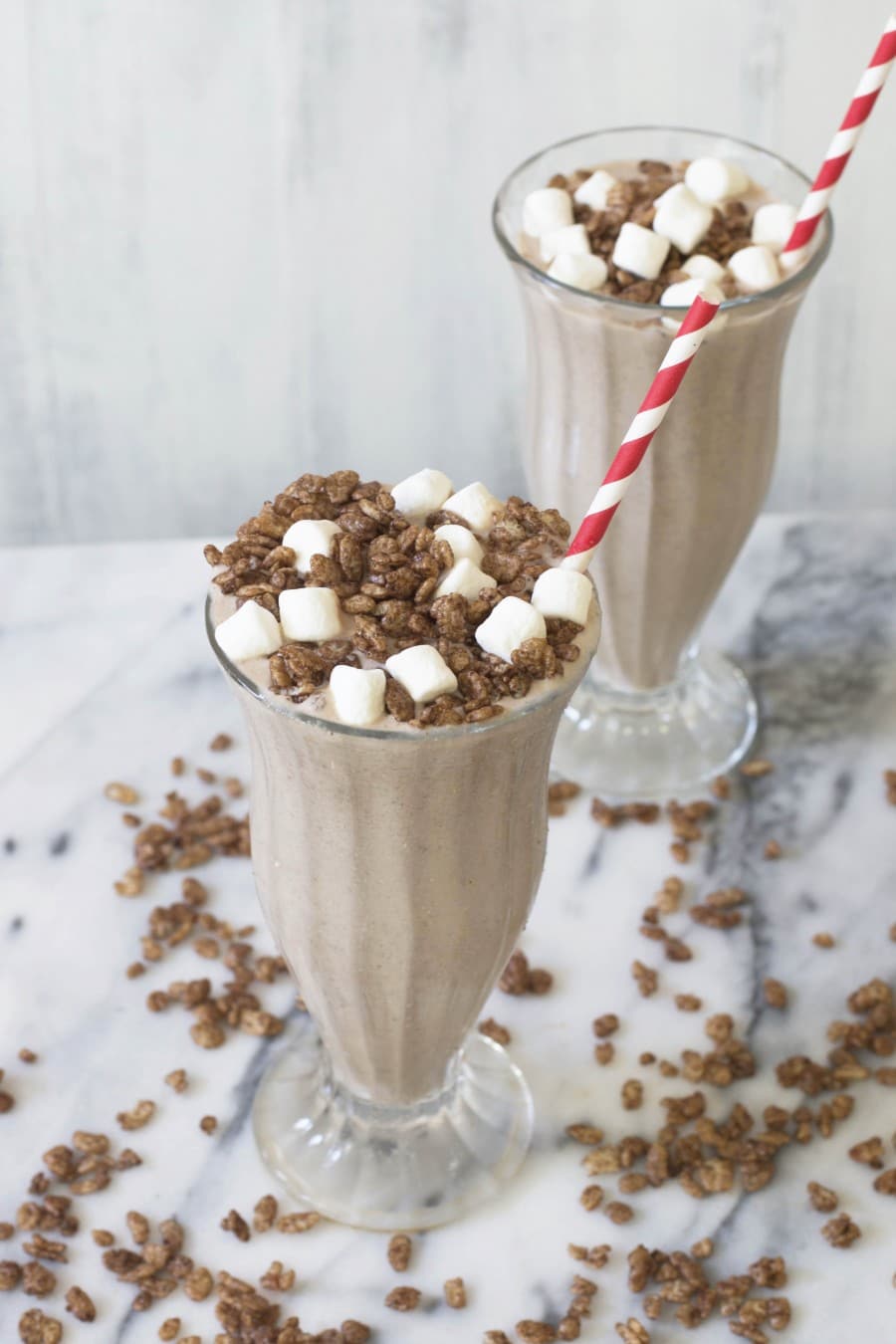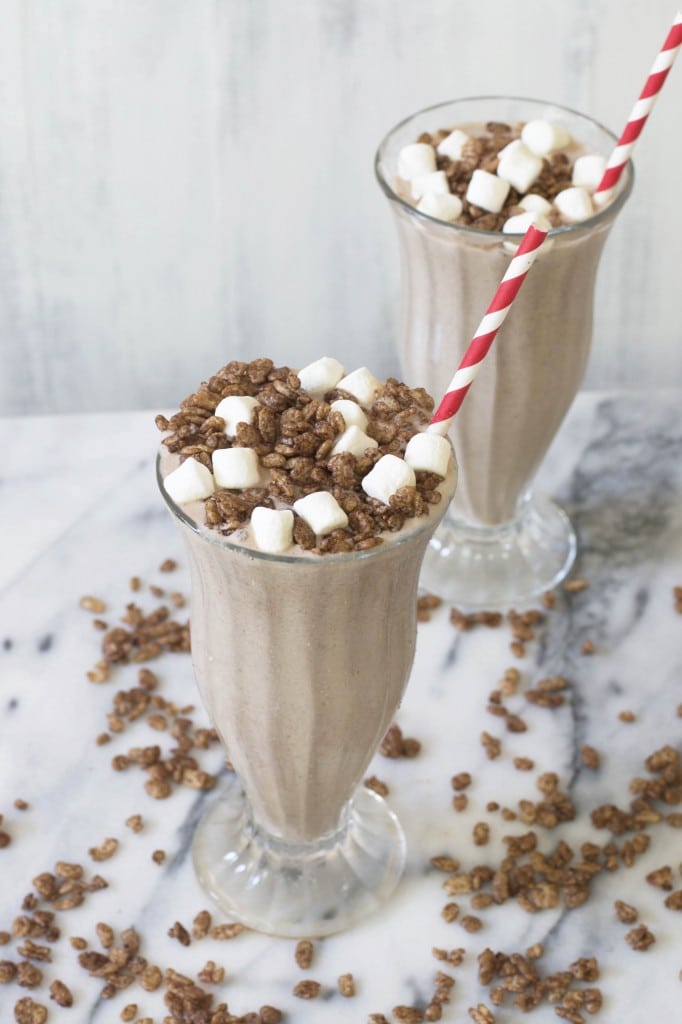 I think I just need to find a neighborhood where I can move in with Ben and Kya and all my friends. Wouldn't block parties be SO amazing??
But seriously, getting older is weird. Not that I am terribly old. It's just now I am seeing those friendship changes happening again – kind of like when friends separate to go to their various colleges. I suppose adjusting isn't my strong suit…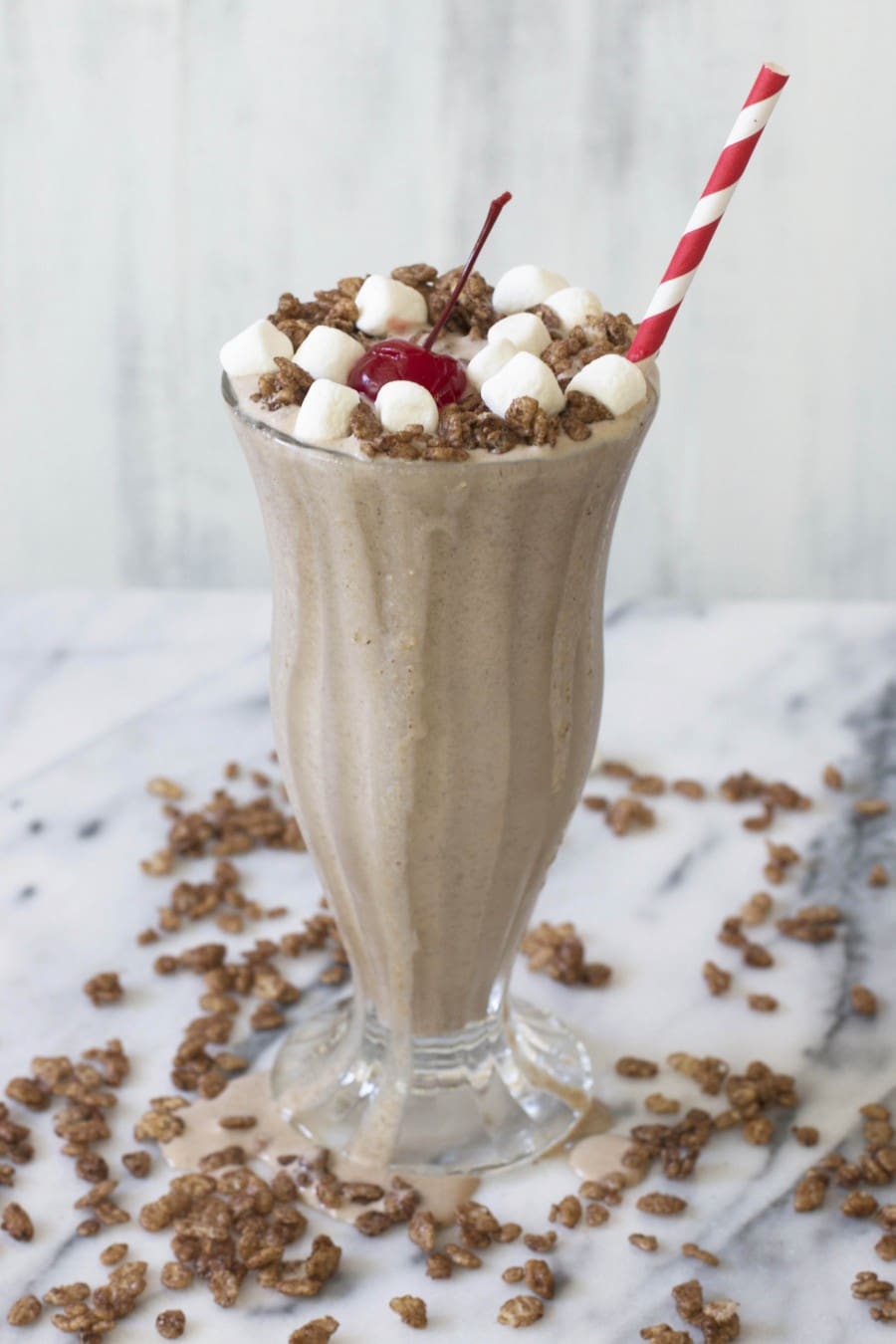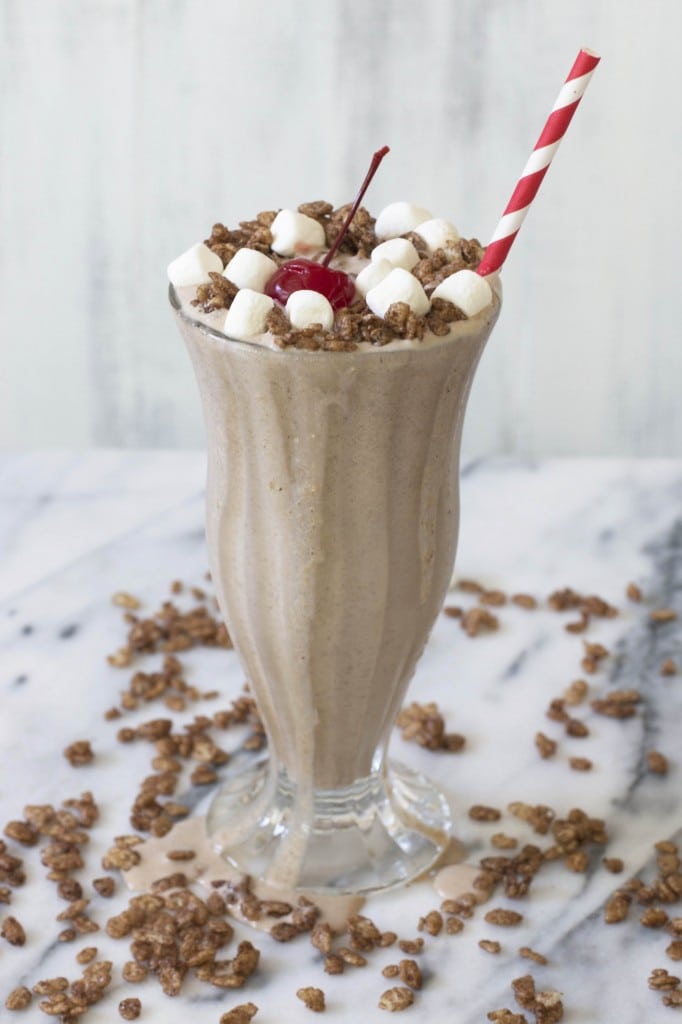 That's exactly why I made this boozy cereal shake! The right amount of comfort I need and vodka and Bailey's to put a kick in your step. This is how I remind myself that change is a part of life and it all ends up better than you think it will!
I mean, if I was still in school, I would have homework. Oh and I wouldn't be able to enjoy this gorgeous drink.
Being an adult rocks.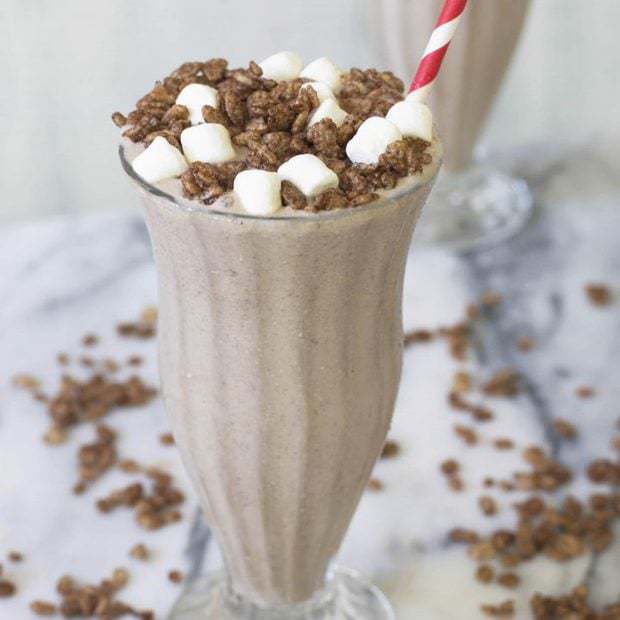 Boozy Cocoa Krispies Shake
Cereal taken to the next (boozy) level!
Ingredients
1 cup Cocoa Krispies (or similar cereal) + more for garnish
6 cups vanilla ice cream
1/3 cup vodka
1/8 cup Bailey's Irish Cream Liqueur
2 Tbsp chocolate sauce
Marshmallows and cherries
Instructions
Add the Cocoa Krispies to the bowl of a food processor. Process until the cereal is a fine dust.
Add the Cocoa Krispies dust, ice cream, vodka, Bailey's, and chocolate sauce to a blender. Blend until thoroughly combined. Serve immediately in large glasses garnished with more Cocoa Krispies, marshmallows, and marishino cherries.
Enjoy being an adult!