A Grapefruit Daiquiri is my little shot of sunshine into a classic daiquiri. Instead of using only lime juice, I add a little fresh-squeezed grapefruit juice for an added touch of sweet and tart flavor. With only 4 ingredients, this simple cocktail is ideal for happy hour tonight!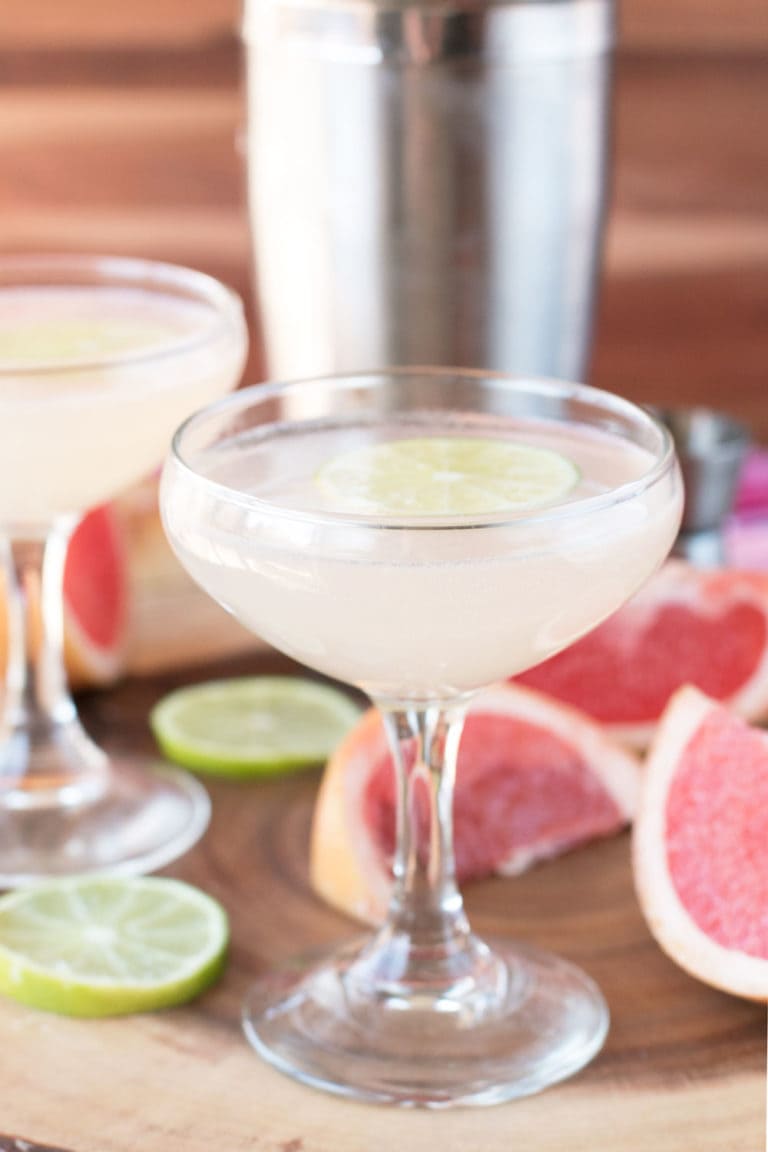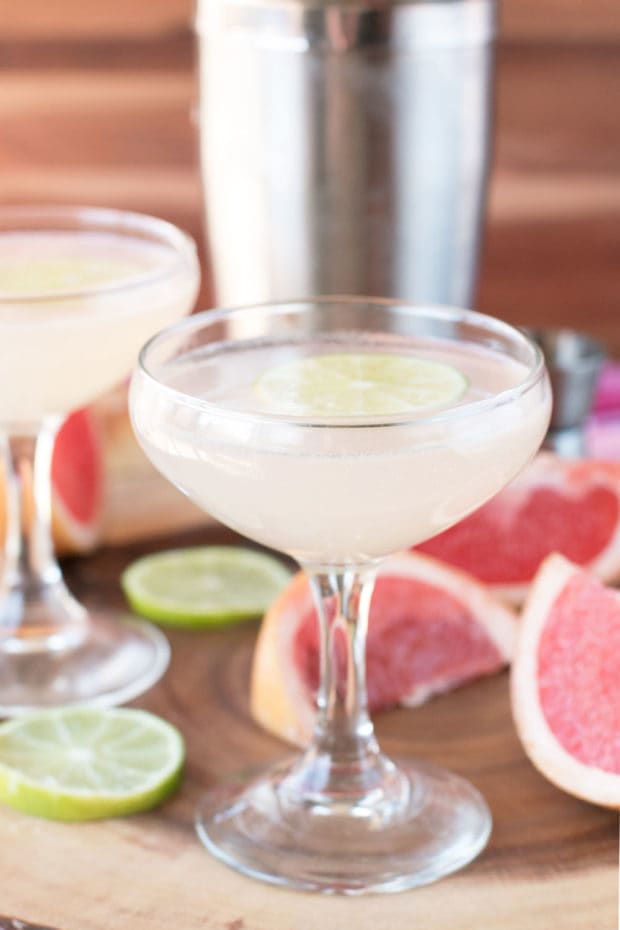 I've been roaming down memory lane lately for inspiration and I keep landing back at the classic daiquiri I made last year.
Something about a classic cocktail really gets me into that happy zone of creative thinking.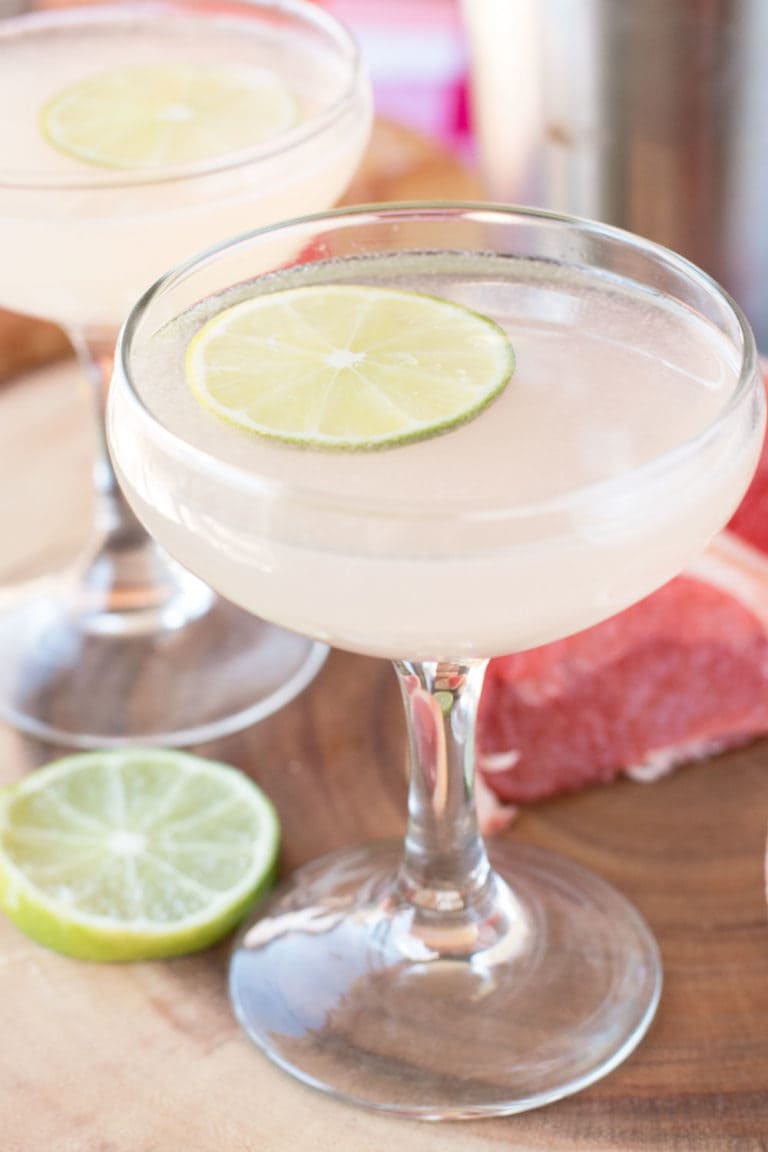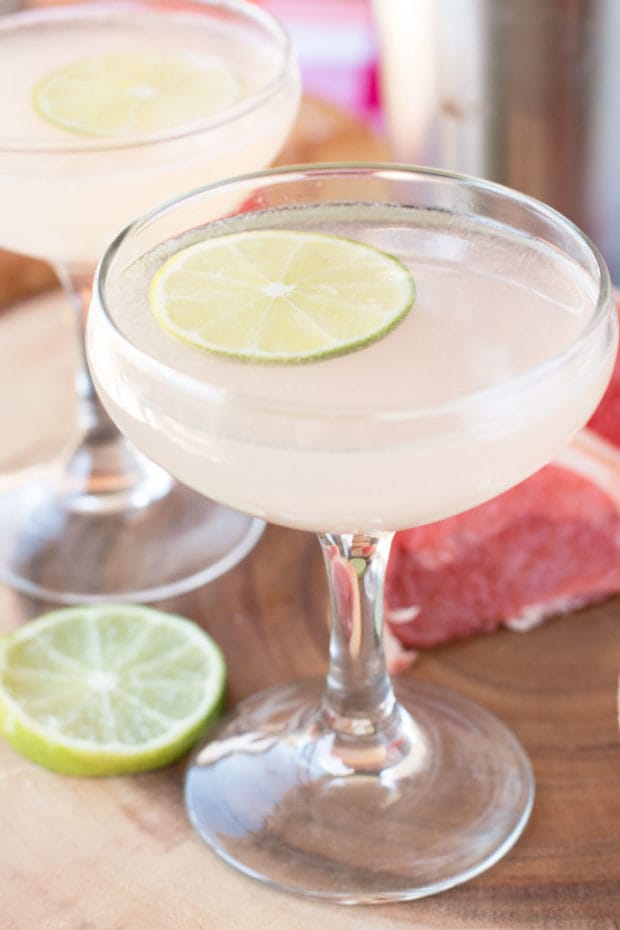 I've been hitting a groove lately. The ideas are flowing, the kitchen disasters are at an all-time low (*knocks on wood*), and I am seriously loving the recipes I'm putting out into the universe. Hitting your stride after a wobbly start to the new year feels pretty gosh darn amazing.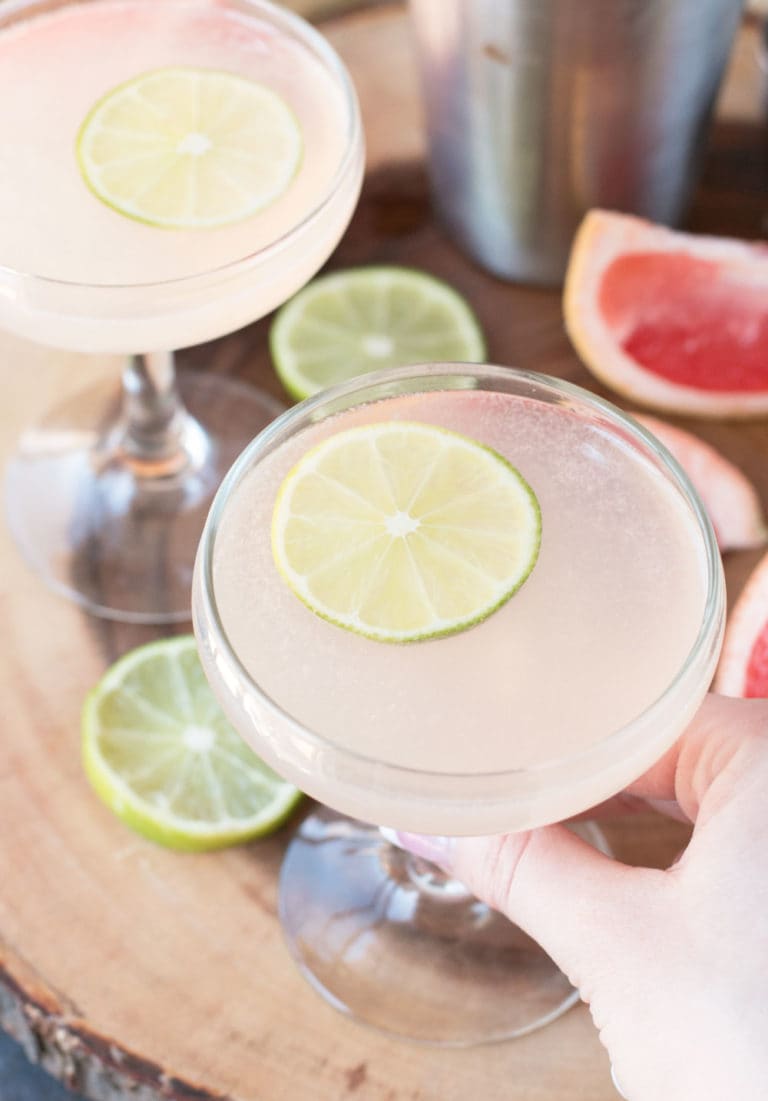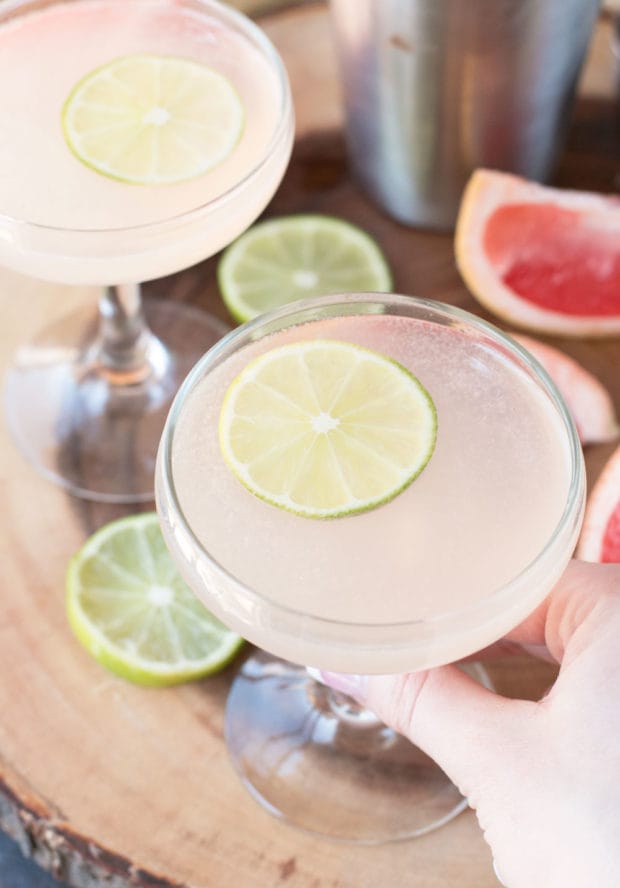 One of my favorite cocktail recipes so far is this oh-so simple cocktail that is downright addictive. It's a very simple riff on the classic daiquiri, but by adding one simple ingredient, you change the cocktail in a big way.
The fresh grapefruit juice adds a touch of extra sweetness and fruitiness to the drink that brightens everything up. Typically I am not a big white rum fan, but in the daiquiris I've been creating, it's been making a serious comeback during my happy hour.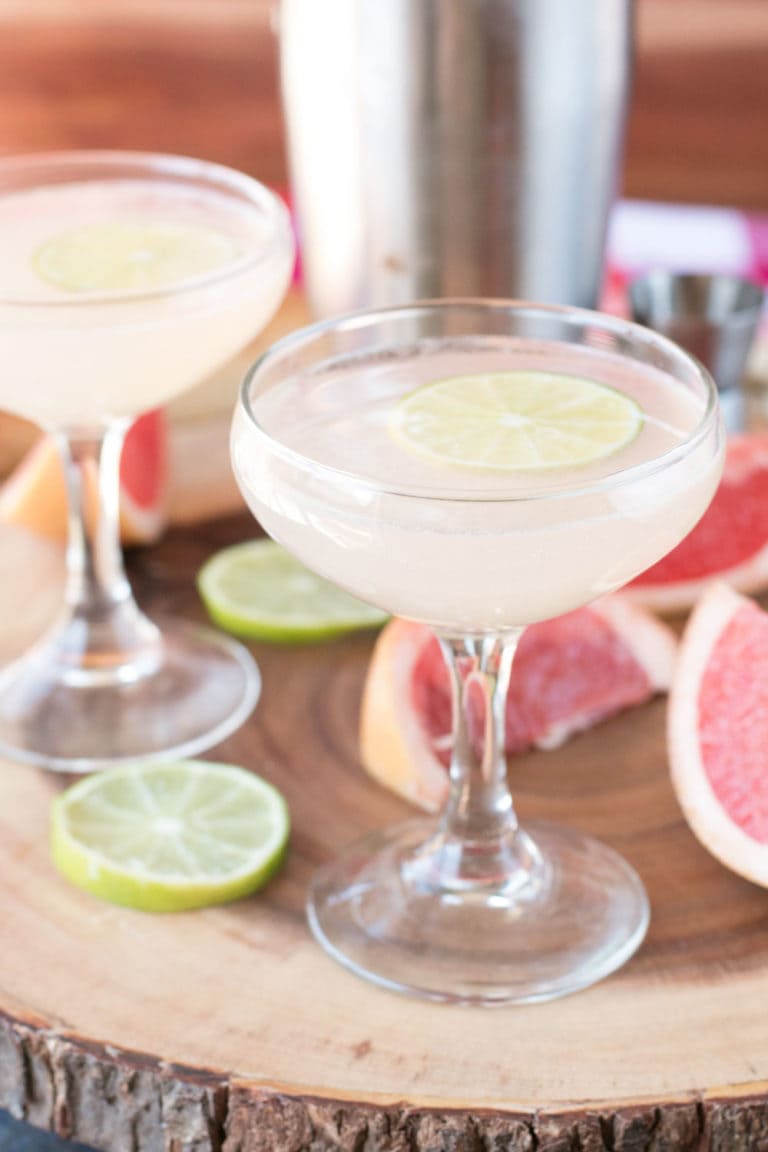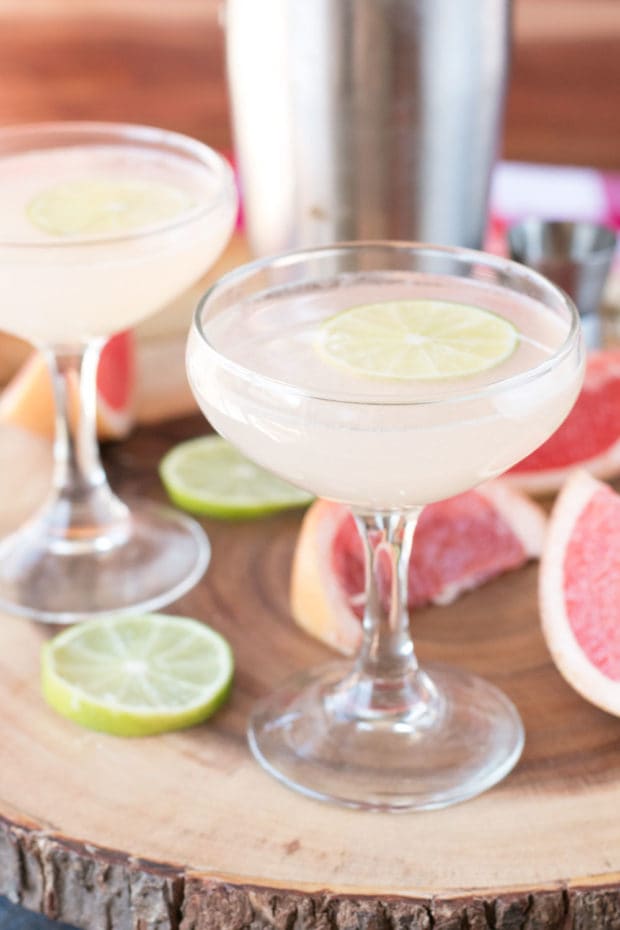 Confession: I love sipping this cocktail at my desk with a small plate of crackers, cheese and dried fruit while I am finishing up my work for the day. It's a refreshing little pairing with a rich white cheddar and simple crackers.
Your taste buds will quickly be feeling the love and asking for another sip once you start in on this one, trust me.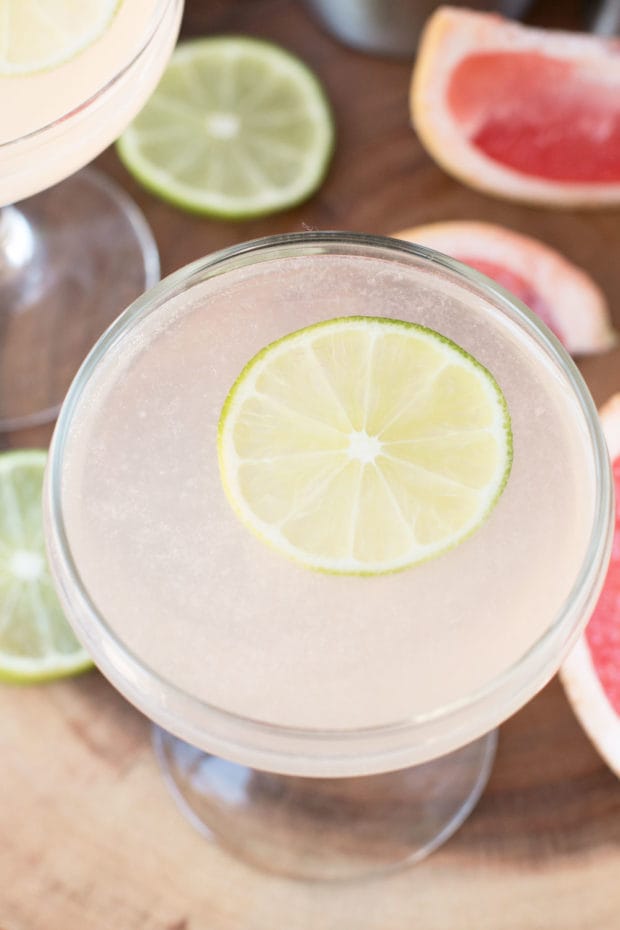 And if you pair it with some crackers, cheese and some much-needed "you" time, then you deserve a second round.
If you are looking for another grapefruit cocktail to tickle your taste buds, the pomelo grapefruit negroni is a new favorite for happy hour.
To elevate this cocktail, consider using demerara syrup instead of simple syrup.
Cheers!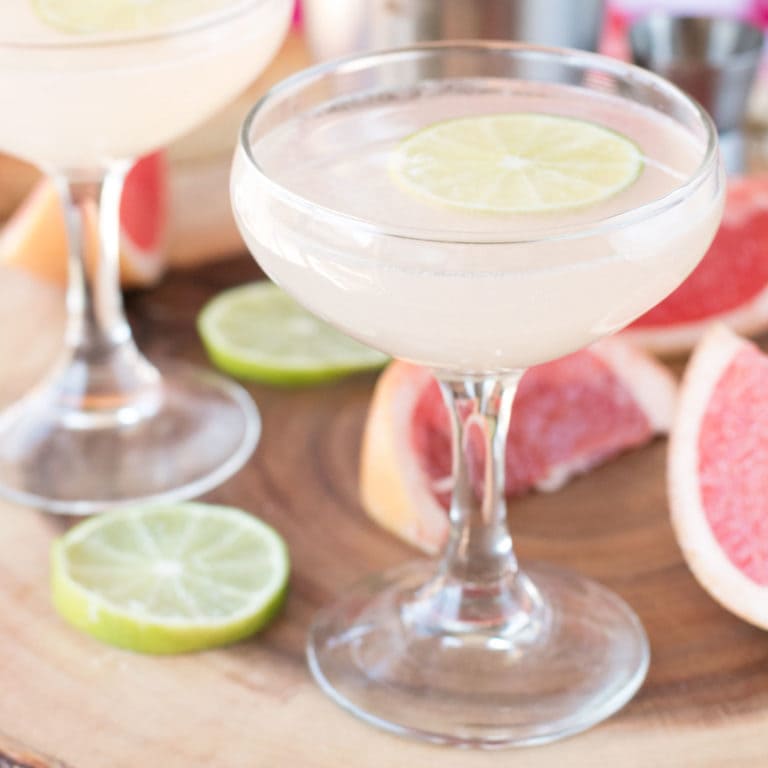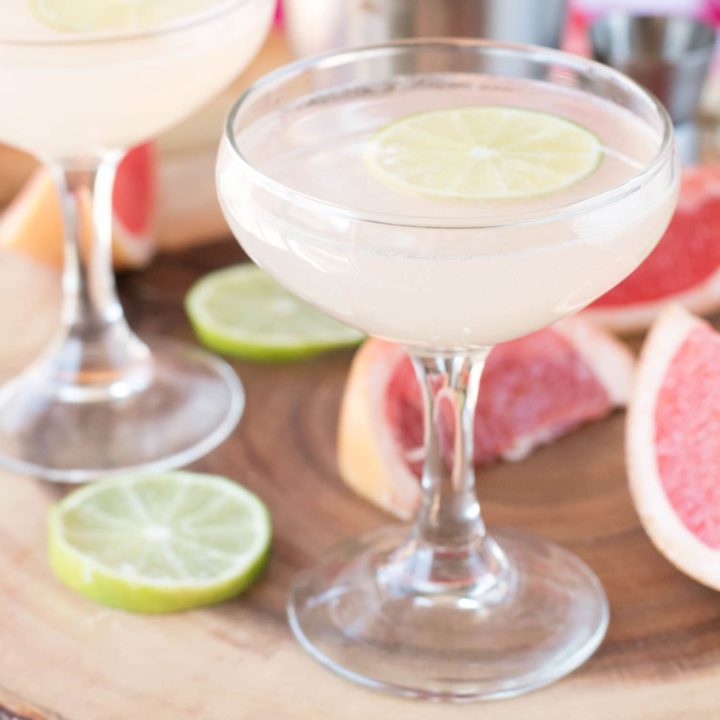 Grapefruit Daiquiri
The grapefruit juice in this cocktail adds a splash of sweetness that the classic daiquiri is yearning for!
Ingredients
2 oz light rum
3/4 oz fresh-squeezed grapefruit juice
1/4 oz lime juice
1/2 oz simple syrup
Instructions
Combine all ingredients in a shaker filled with ice.
Shake to chill and strain into a cocktail glass.
Garnish with a lime wedge.