Shake, Rattle, & Roll Cocktail with Three Olives Elvis Presley Coconut Water Vodka
This might be one of my favorite vodka flavors of all time.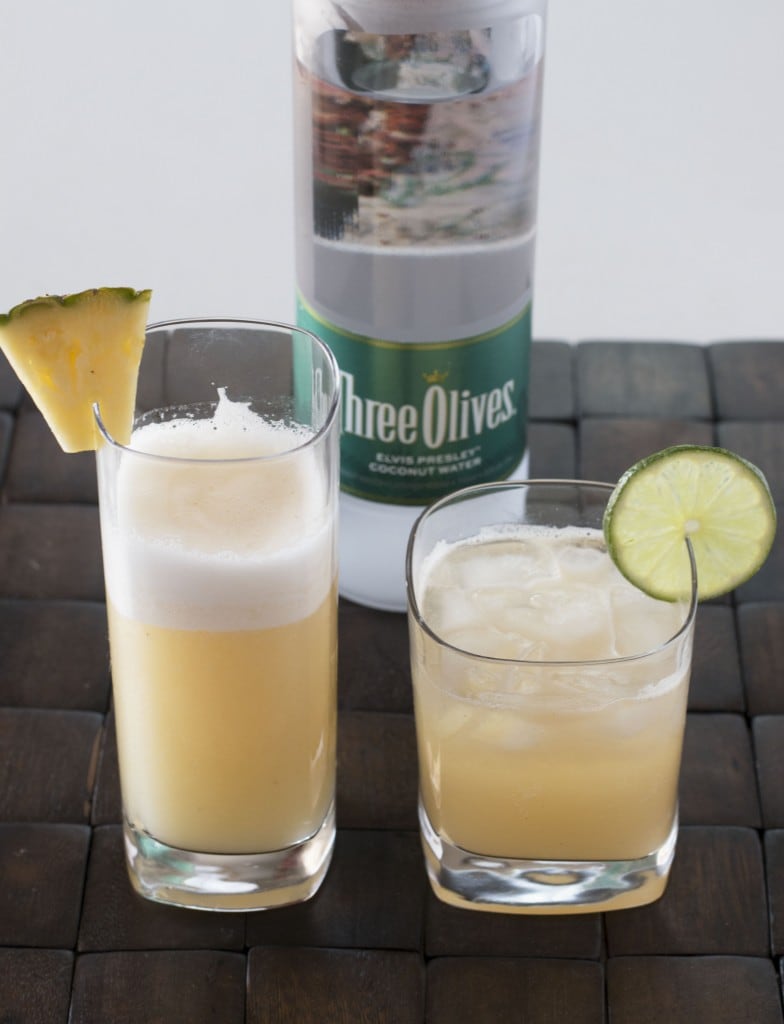 First of all, there's coconut involved so HELLO, that's just amazing right there. Second, you can literally drink this vodka straight and not feel like you are drinking rubbing alcohol. For someone like me who is pretty sensitive to the taste of straight booze, that's saying something. I could sip on this Three Olives Elvis Presley™ Coconut Water Vodka and automatically be transported to a tropical beach, full of white sand and clear, blue water as far as the eye can see. 
As soon as I tasted this vodka, I had two ideas pop into my head so stay tuned tomorrow for another cocktail recipe!!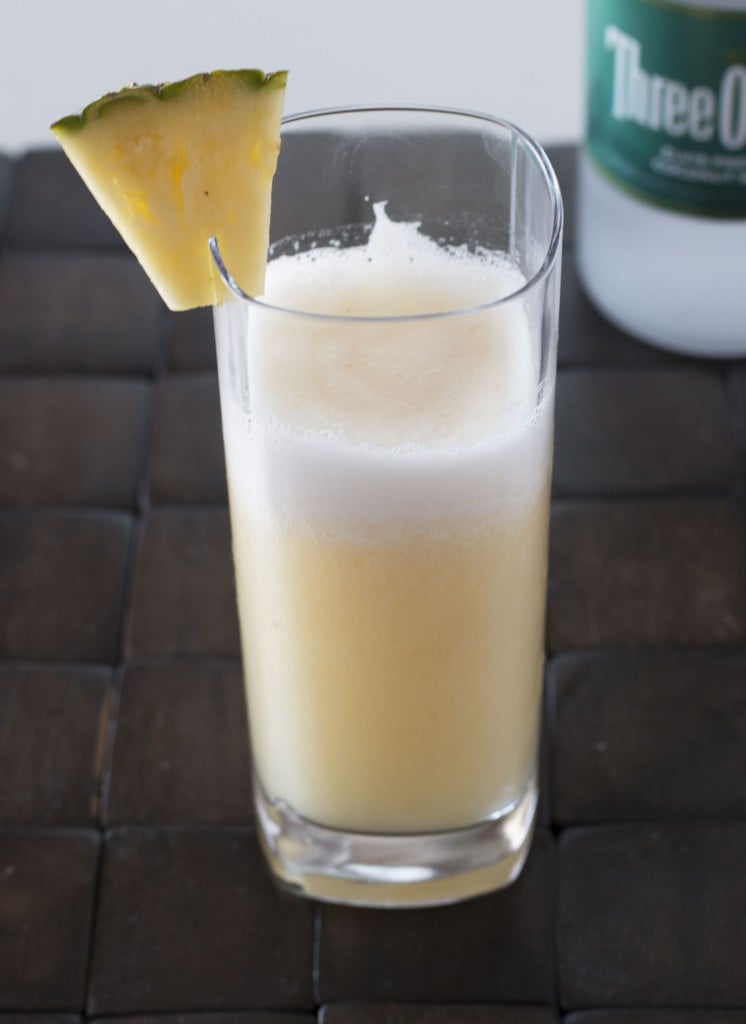 I had to start with a frothy, frozen cocktail. I am all about Pina Coladas on vacation and this is my version – I call it the "Shake, Rattle & Roll" in honor of both Elvis and the unbelievably noisy blender I have (I really need to upgrade, any suggestions?). The only thing that is missing is the coconut glass and the fancy umbrella!
If you aren't drifting into a tropical fantasy while you read this post, you better make one of these cocktails ASAP and hope on board! My toes are already in the sand and the weather is warm…. 😉
Disclaimer: I was asked to review and create recipes for Three Olives Vodka. While I have been compensated, all opinions are my own.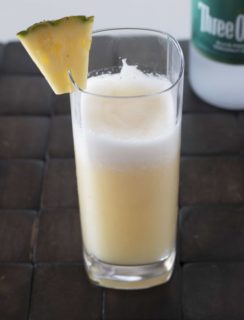 Shake, Rattle & Roll
A frothy, frozen twist on the classic Pina Colada!
Ingredients:
3 oz pineapple juice
1.5 oz Three Olives Elvis Presley™ Coconut Water Vodka
1 cup ice cubes
½ banana, peeled
Pineapple chunk for garnish
Directions:
Combine all ingredients in a blender. Blend together until all the ice has been crushed. Pour into a highball glass, garnish with a chunk of pineapple, and enjoy!