I seriously need this cocktail in my life every single night this week…
Do you ever have one of those weeks where you just don't want to be an adult? Where you just want to completely regress to summers spent doing nothing and veg out on the couch for 12 hours straight? Yea, that's basically been my week so far.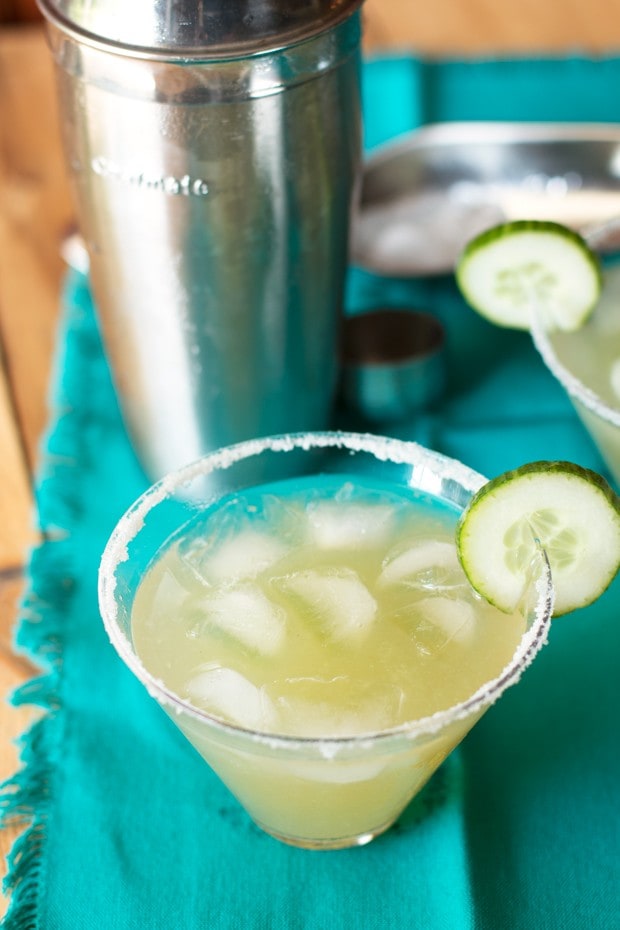 Being an adult is just waaaaaay too hard this week.
Somehow I got my act together enough to make this cocktail (plus an amazing galette that I am sharing with you tomorrow!!) and boy was it worth the very minor effort. To tell you the truth, THIS is the margarita I should have been drinking all summer!
Anything cucumber screams refreshing to me, and a cucumber margarita is exactly that – ultimate refreshment with just the right amount of booze. The summer may be coming to a close but I plan to celebrate every sun-filled moment, cucumber margarita in hand.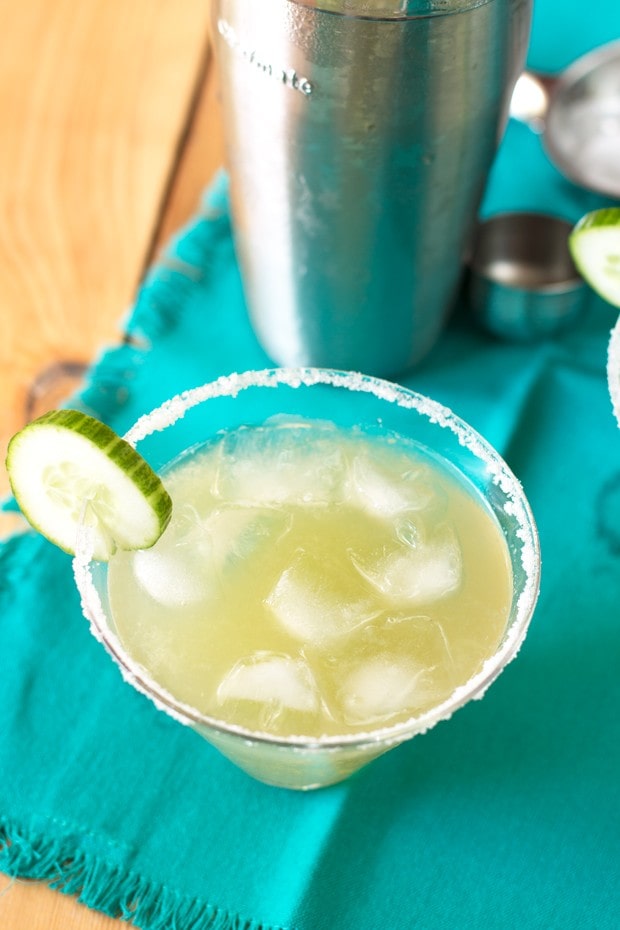 P.S. Becca (my cucumber-loving friend, for those of you who don't know her), I hope you know this is in honor of you!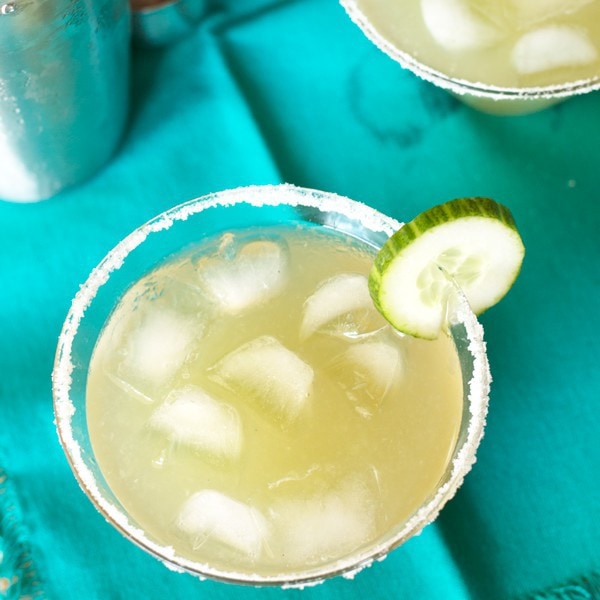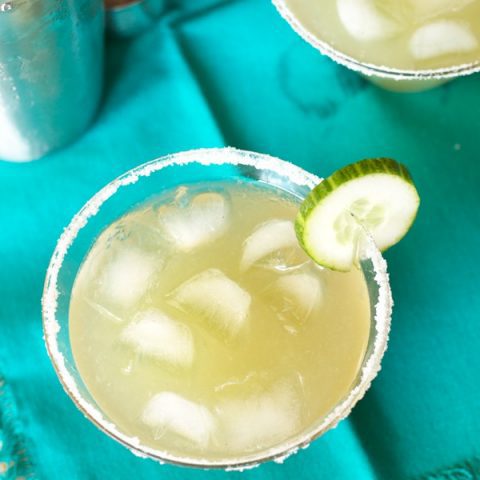 Cucumber Margarita
Crisp, refreshing and full of cucumber flavor!
Ingredients
1/2 of a cucumber, peeled, pureed and strained (approx. 1.5 to 2 oz of cucumber juice)
2oz tequila
1oz lime juice
1oz sweet and sour mix
1oz agave nectar
Instructions
Combine ingredients in a shaker filled with ice. Strain into a glass rimmed with salt and filled with ice. Garnish with a slice of cucumber.