A Roasted Peach Gin Fizz is a slightly sweet, tart, and bubbly sipper that's ideal for late summer. The floral notes of the gin mixed with the ripe, sweet peaches explode over your taste buds in the most refreshing way. It's time to end the summer on a high note!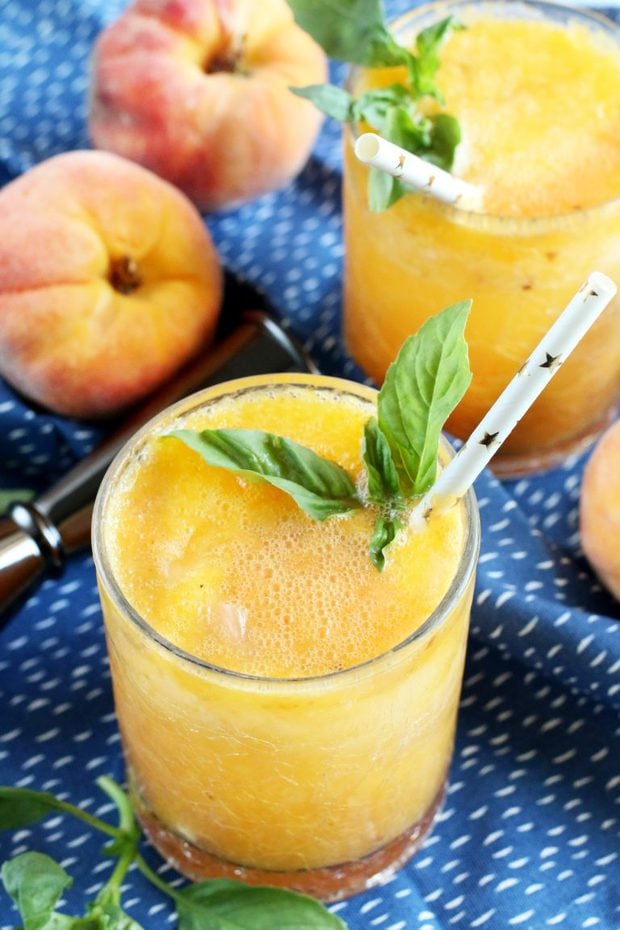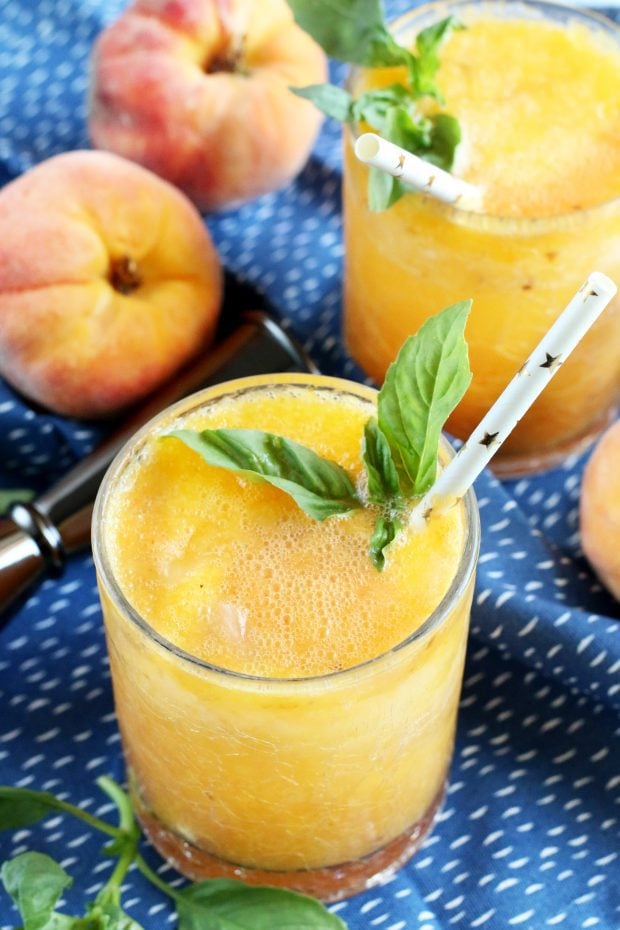 Please note that some of the links below are affiliate links. If you make a purchase through one of these links, I will receive a small commission.
The final days of summer are upon us and you already know where I'm going with that…
It's all about the PEACHES.
This cocktail was actually made with the last of the Palisade peaches I brought back from Fruita. I can't believe they are all gone…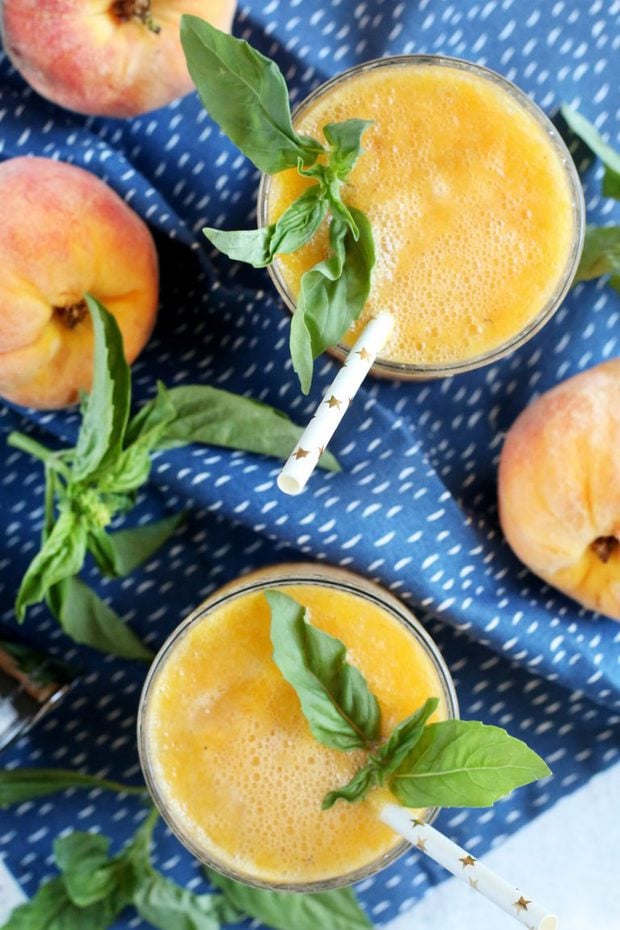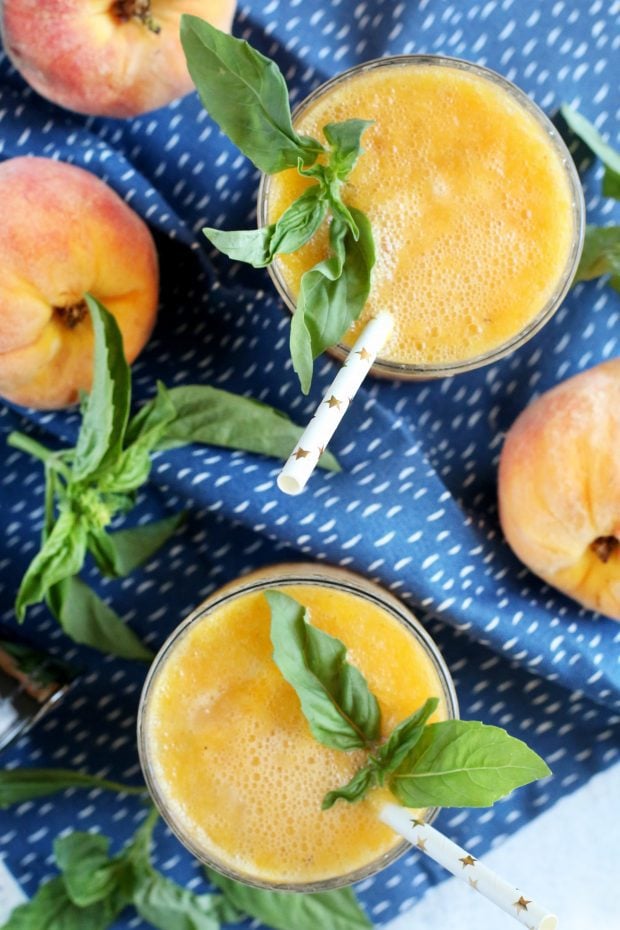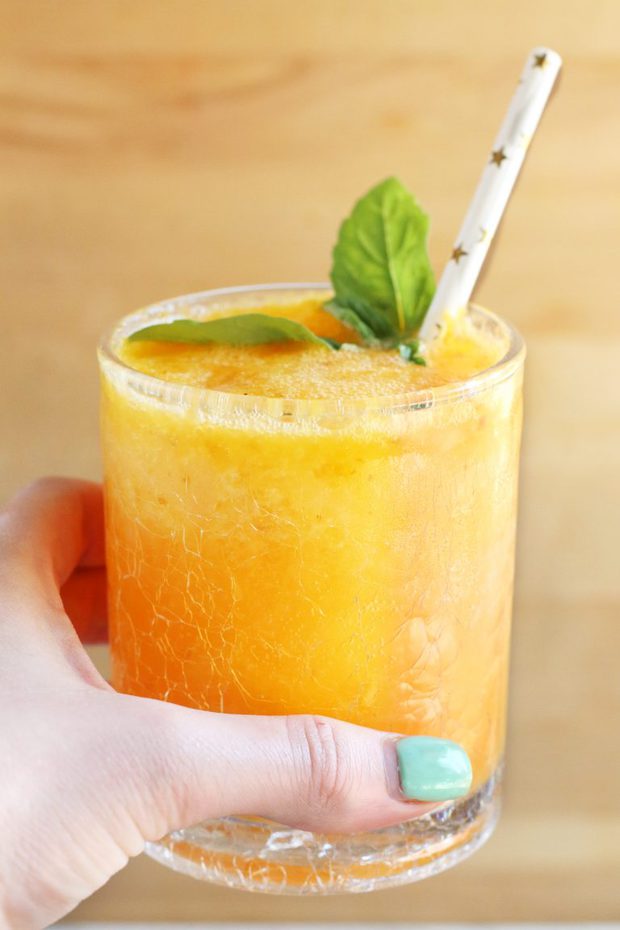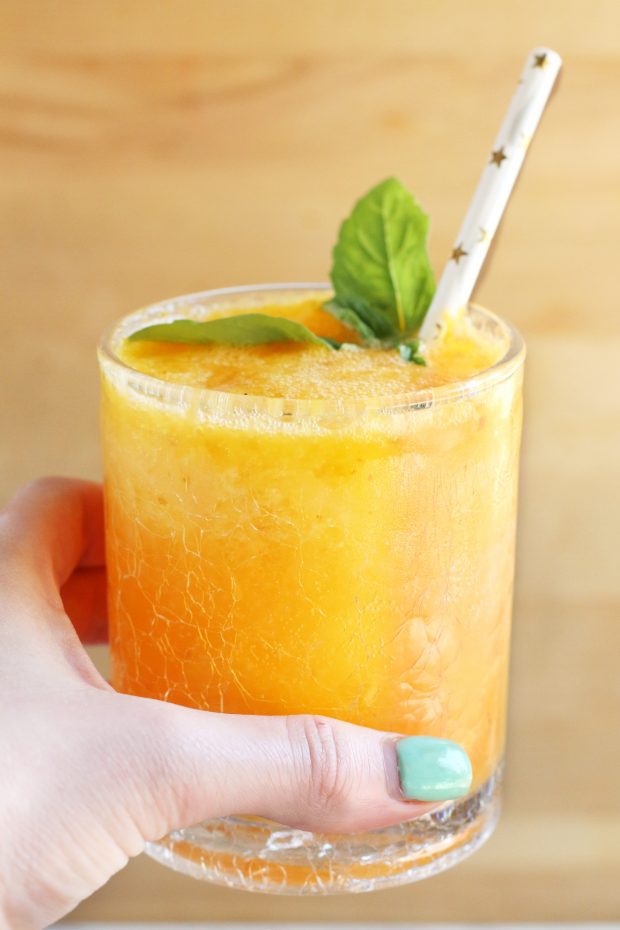 I am definitely heading to the farmer's market this week for more, because having one of those peaches a day has become my new favorite afternoon activity.
Of course combining that peach with some gin and bubbles is another good way to enjoy the ripe fruit, isn't it?
I am OBSESSED with this roasted peach gin fizz right now.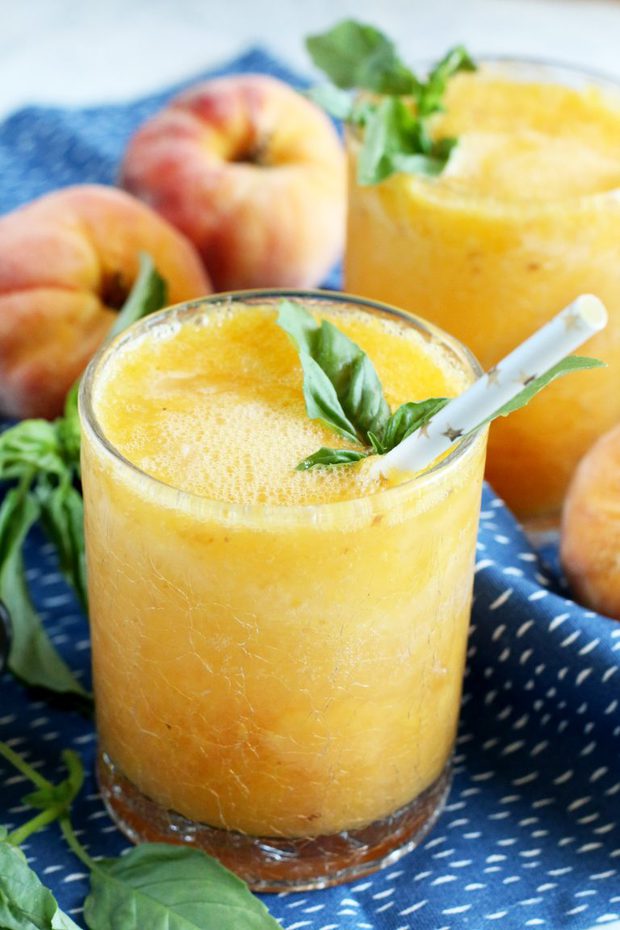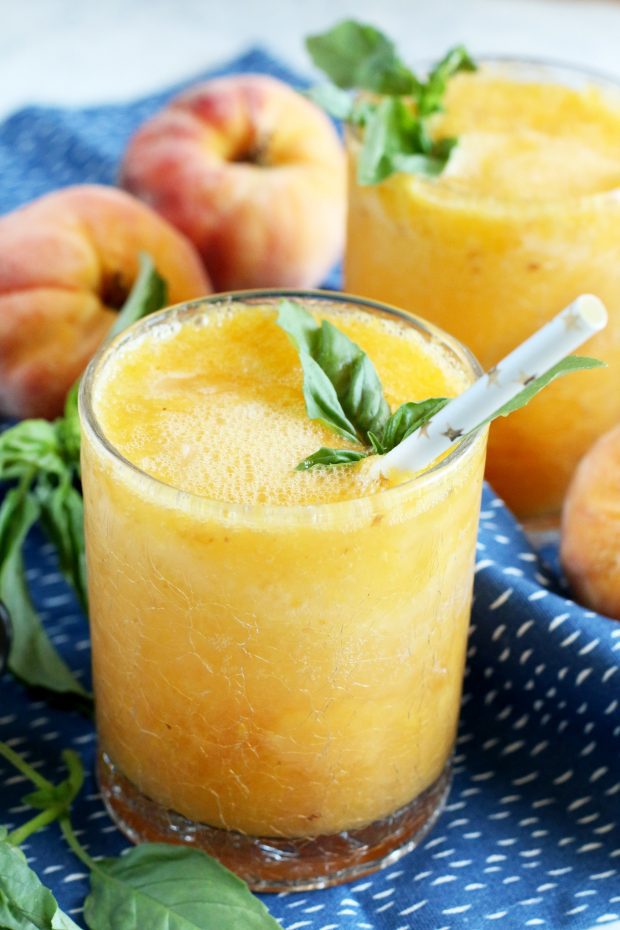 The flavors of the floral gin pair so elegantly with the peach, I can't believe I never tried to make this combination before. With the addition of some bubbles, it's a tingly, delightful cocktail that really changes cocktail hour at home.
It's the roasting of the peaches that really elevates this cocktail to a whole new level of flavor. The peach flavor is maximized by 500% when you roast them, and you get that rich depth of flavor that is simply irresistible.
This cocktail in hand on my back patio, relaxing in a chaise lounge chair and watching the pups play in the yard… Now THAT is my idea of the perfect cocktail hour at home.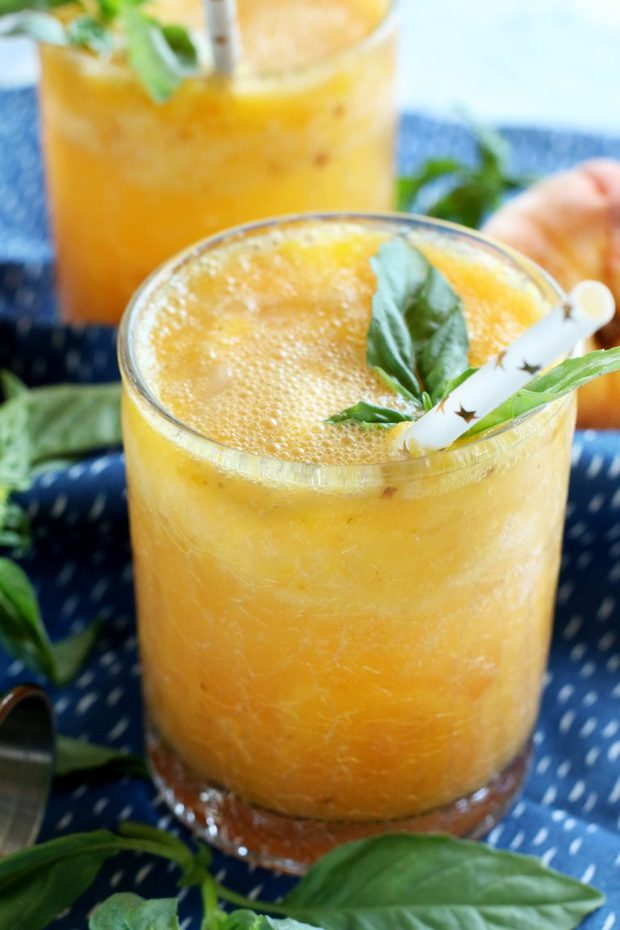 Cheers to the final days of summer!
Anyone else as excited as I am about the transition to fall? 😉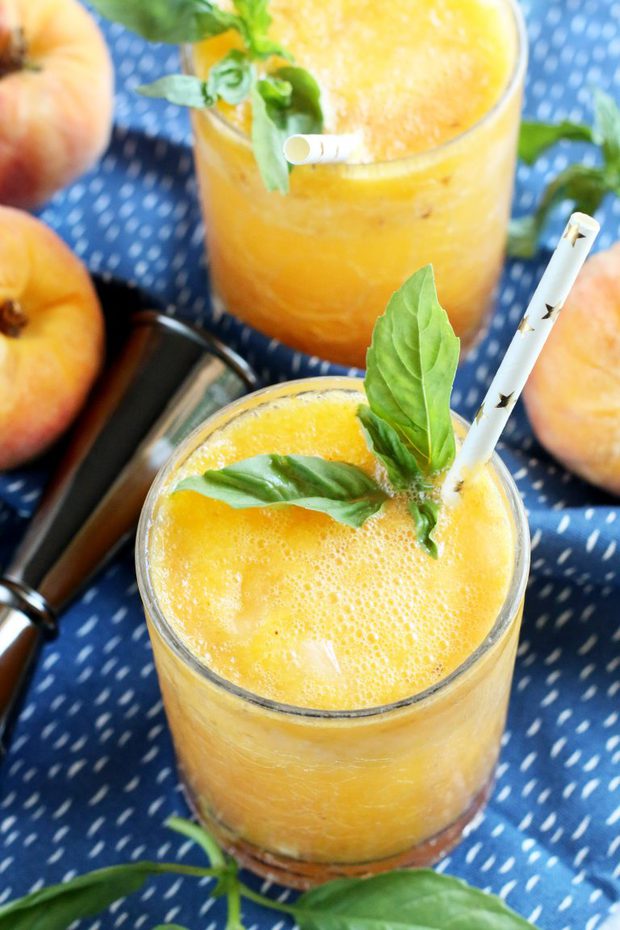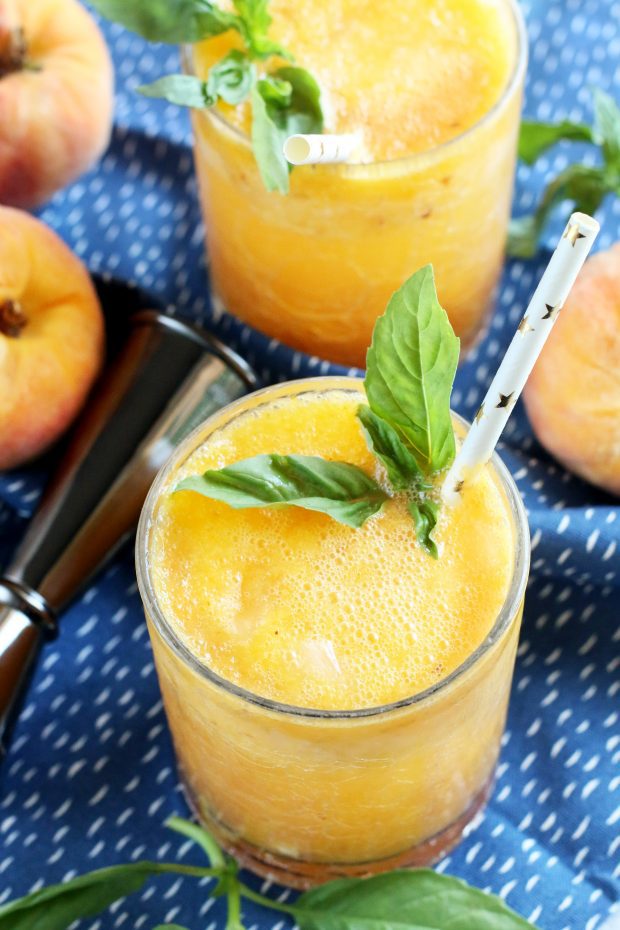 This Recipe's Must Haves
I love the look and feel of a classic Stainless Steel Boston Shaker! It's the best shaker to add to your bar cart – trust me, you'll use it a lot.
Vitamix Ascent A2500 Blender is the magic blender that I use almost every day (and no, not just for making smoothies). It's become instrumental in my cocktail making!
Impulse Crackle Rocks Hand-Crafted Glasses are not the exact glasses that you see in these photos, but they are really close in style! I honestly want to buy these to add to my insane glassware collection SO BAD.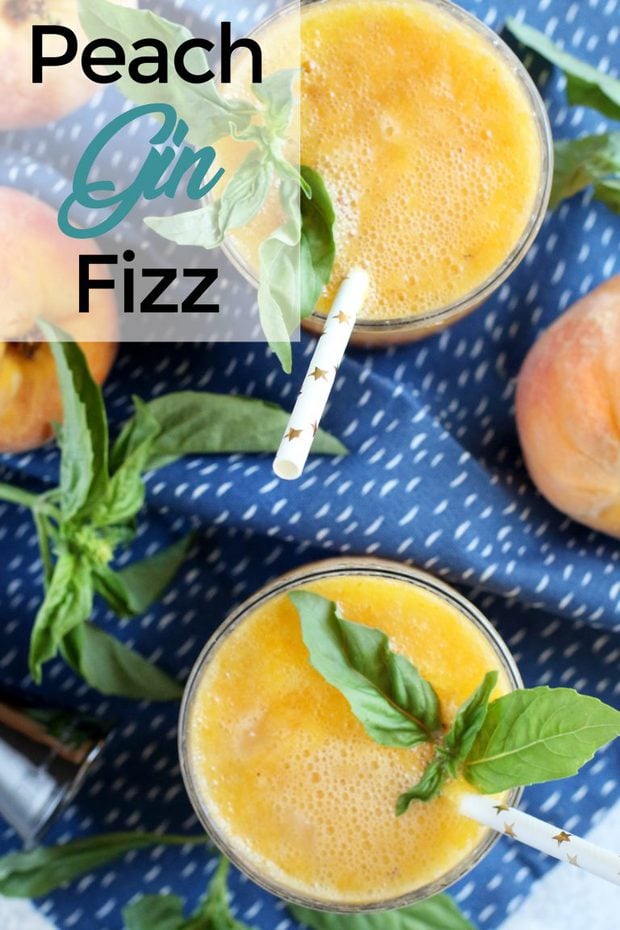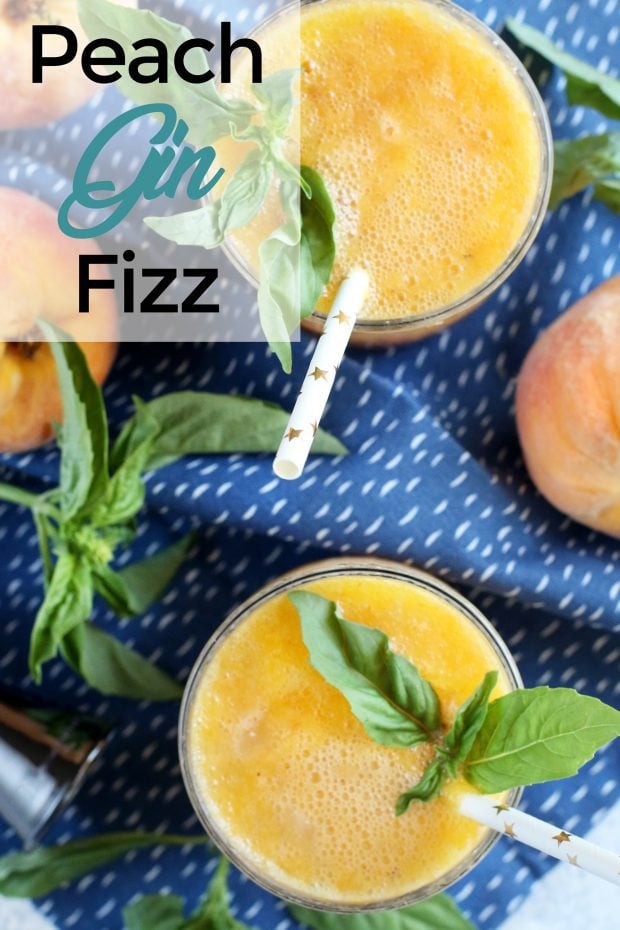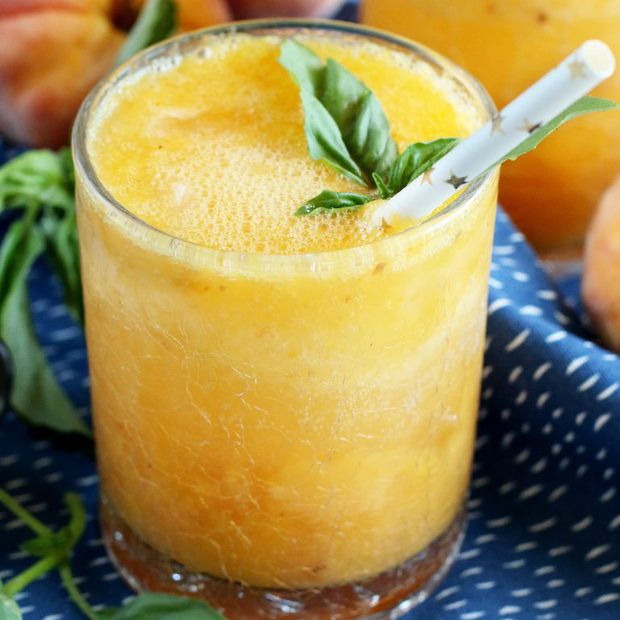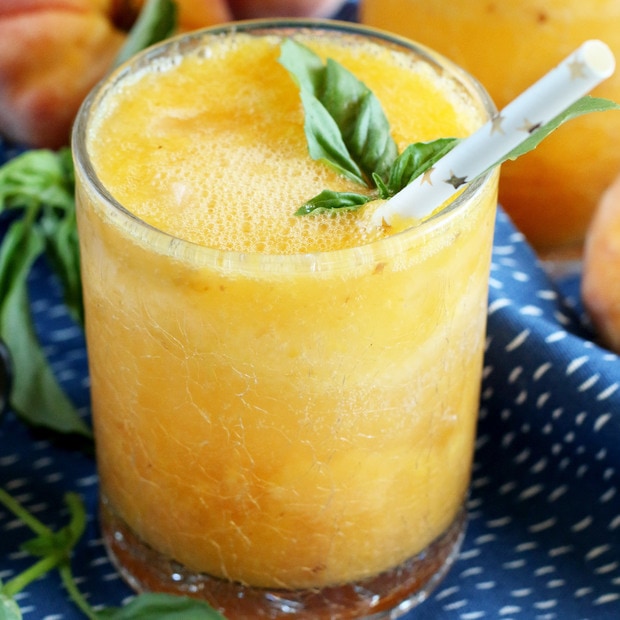 Roasted Peach Gin Fizz
Bubbly and bright, this late summer sipper is perfect for using all those ripe peaches!
Ingredients
2 peaches, halved and pitted
4 oz gin
1 1/2 oz simple syrup
1 oz lemon juice
3-4 ounces club soda, preferably chilled
Garnish: basil sprigs
Instructions
Preheat oven to 450 degrees F. Line a baking sheet with parchment paper or a silicone mat.
Roast peach halves for 15 to 20 minutes.
Add peaches to a blender and puree until smooth.
Add peach puree to a shaker filled with ice, along with gin, simple syrup, and lemon juice.
Strain into two cocktail glasses filled with ice. Top with club soda and garnish with a sprig of basil.