Spicy Korean Chicken Thighs with Crispy Ginger Rice is a simple global dinner that will quickly become a family favorite! Chicken thighs are marinated in an easy gochujang marinade, then grilled and served over flavorful Mahatma® Rice. You'll never think chicken is boring again.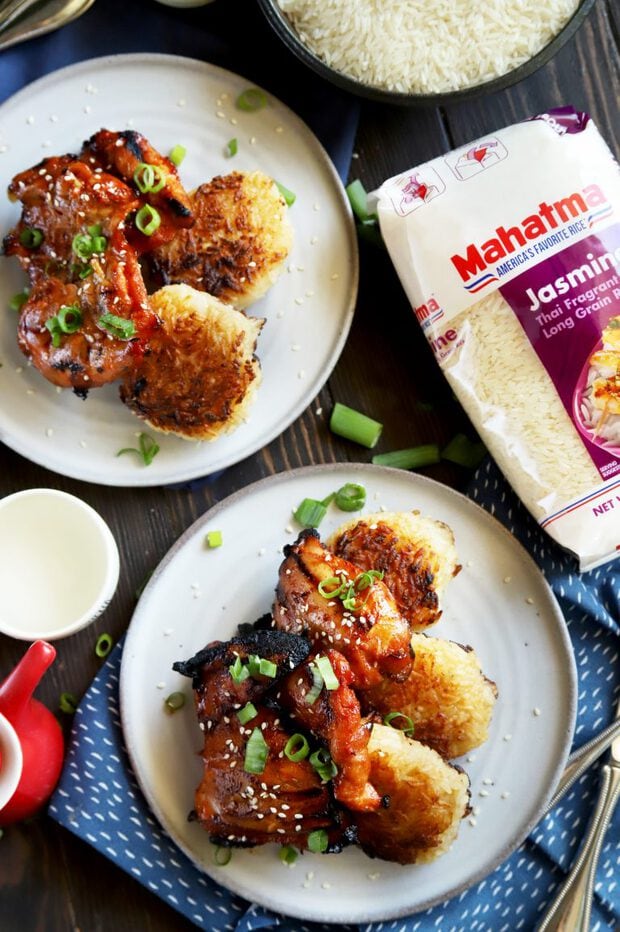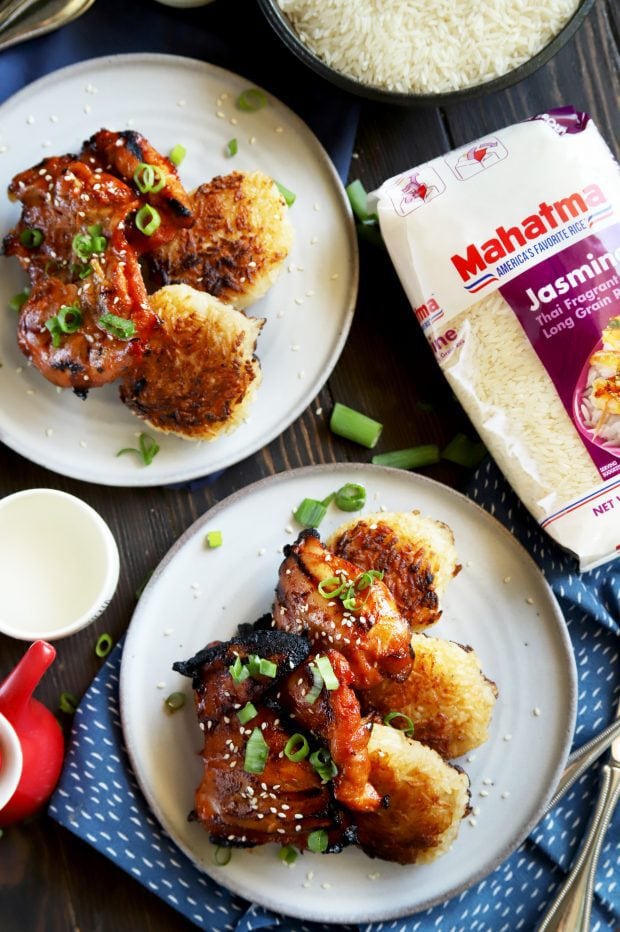 This post has been sponsored by Mahatma® Rice. All thoughts and opinions are my own.
Winner winner chicken dinner, people! It's time to pop on over to your local Safeway to gather all the ingredients for the global meal that's gonna change your life.
Do you know what I love about chicken? You can do pretty much anything with it. Do you know what you can also do pretty much anything with?
RICE.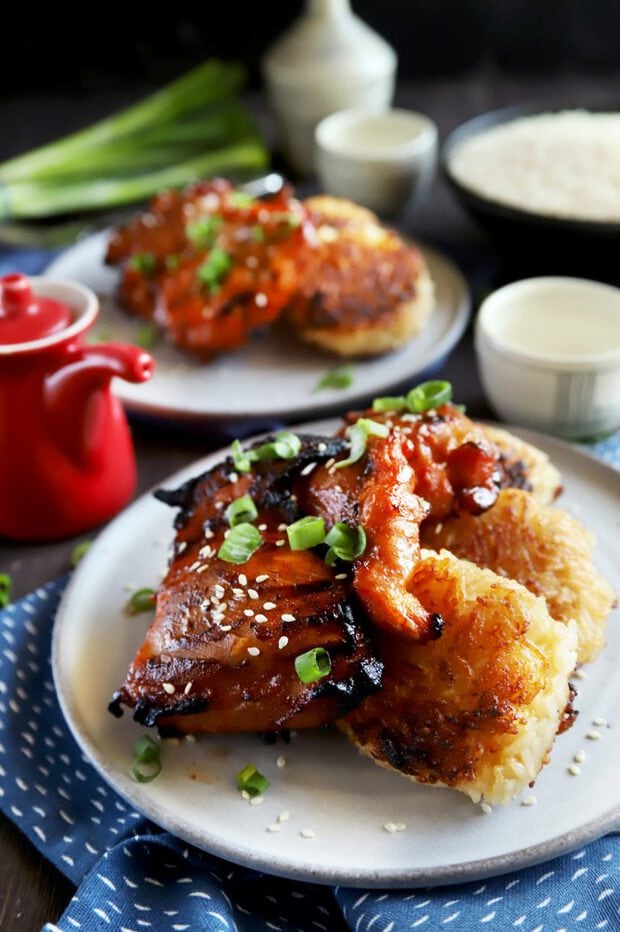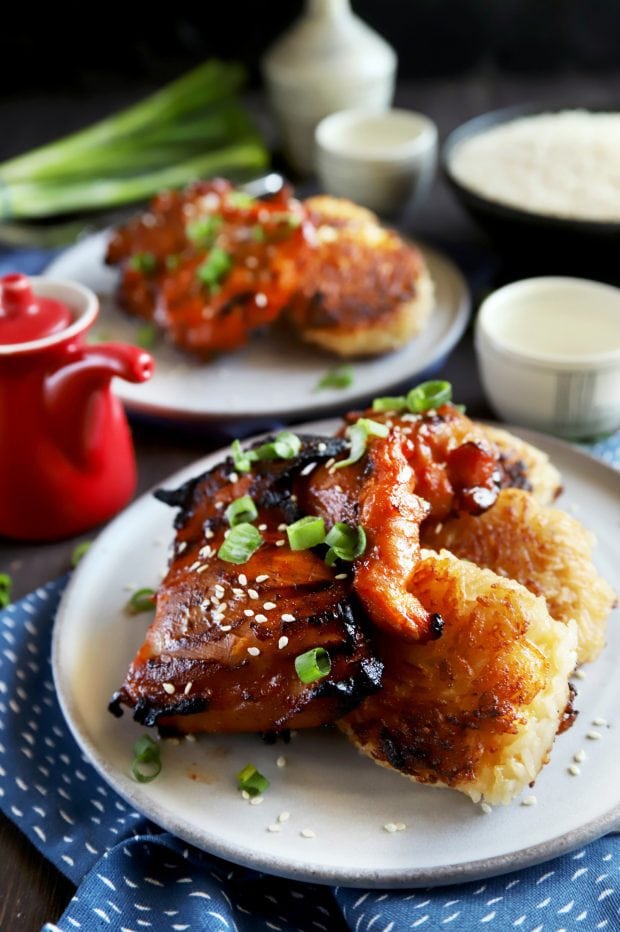 I know that a lot of people simply steam it up and call it a day, but oh boy are you missing out on so many other options. You can turn rice into a main dish by frying it and tossing it with vegetables, protein, and egg. Rice can also be rolled up, breaded, and fried to make tasty arancini.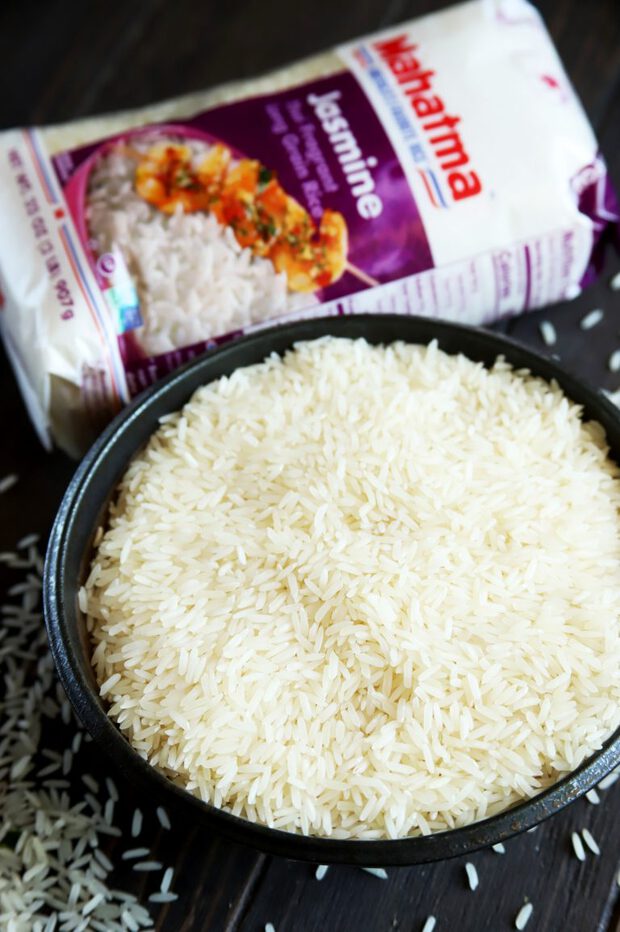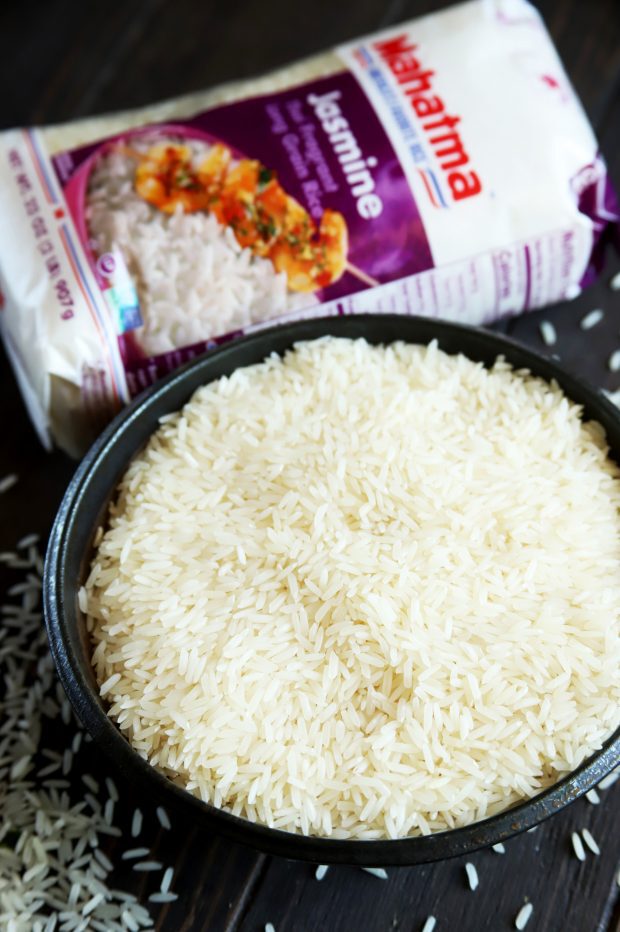 You can also flavor it with ginger and garlic, form it into patties, and crisp it up to serve underneath these glorious, spicy, and juicy Korean chicken.
When it comes to choosing the right rice for this recipe, you need to be reaching for Mahatma® Rice, preferably jasmine. There really is a difference that you can taste when you choose the right type and brand of rice. With Mahatma® Rice, you know you are not only getting quality but you are getting authentic and wholesome rice that will elevate your meals.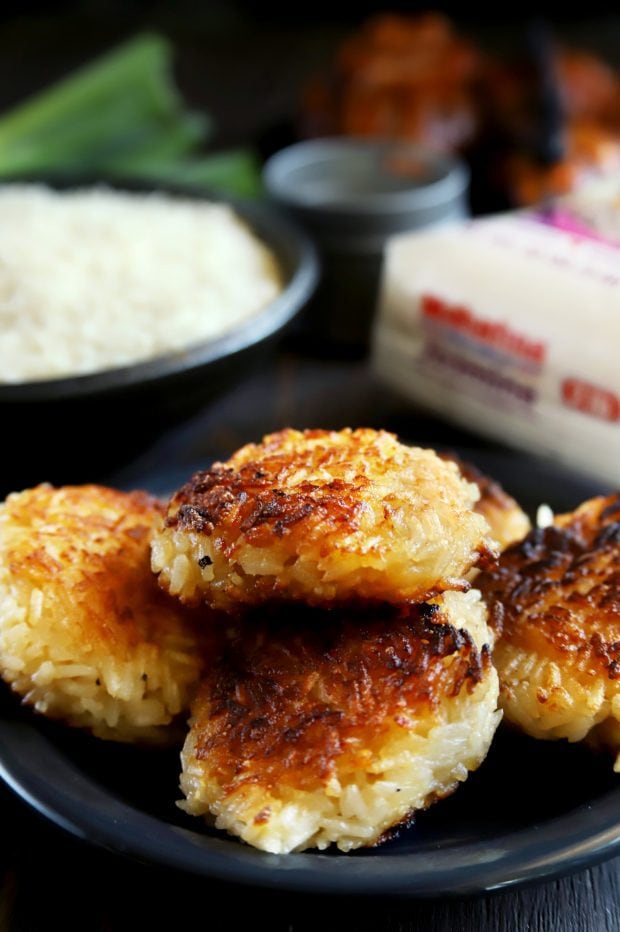 To me, life is all about bringing people around the table for a meal. That's where you make your memories and where you build the heart and soul of your friends and family. This is also what Mahatma® Rice is all about. They pour their heart and soul into every bag of rice and grains, so you can enjoy them with your loved ones around the dinner table.
The good news is you can get Mahatma® Rice at Safeway! You can easily find it in the rice section of the store plus, you can add coupons for your entire shopping trip using the Safeway mobile app (my super not-so-secret weapon as I like to call it, LOL).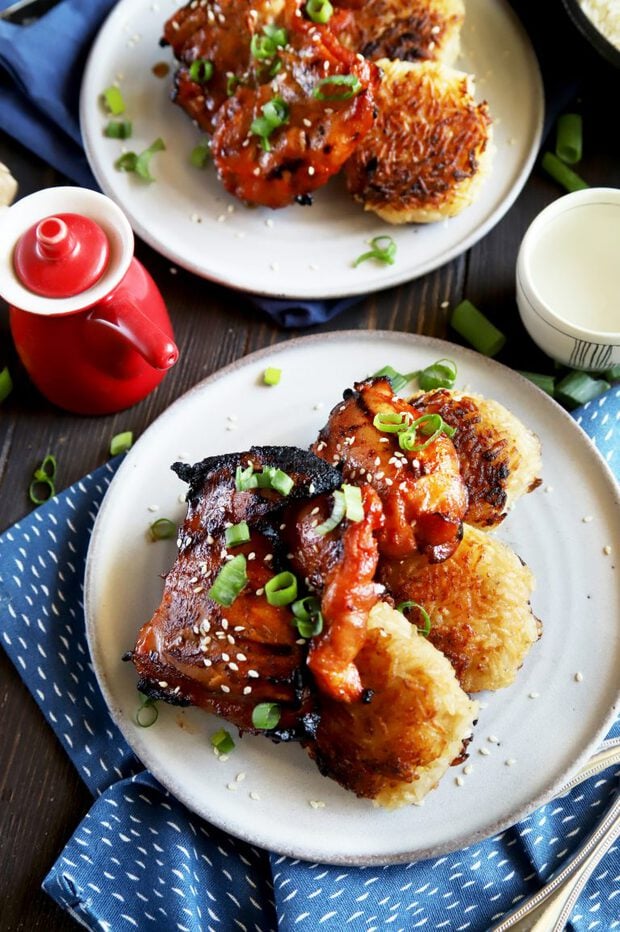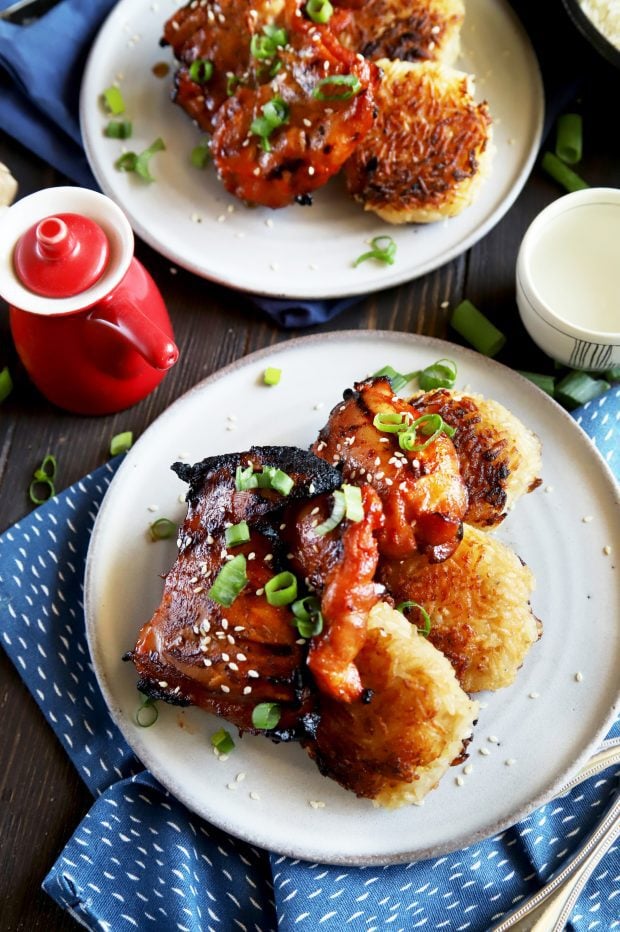 How To Make Korean Chicken Thighs
Marinate
It all starts with the marinade! This one is super simple. All you have to do is mix everything up, add it to a bag with the chicken, and let the whole thing rest in the refrigerator until you are ready to grill.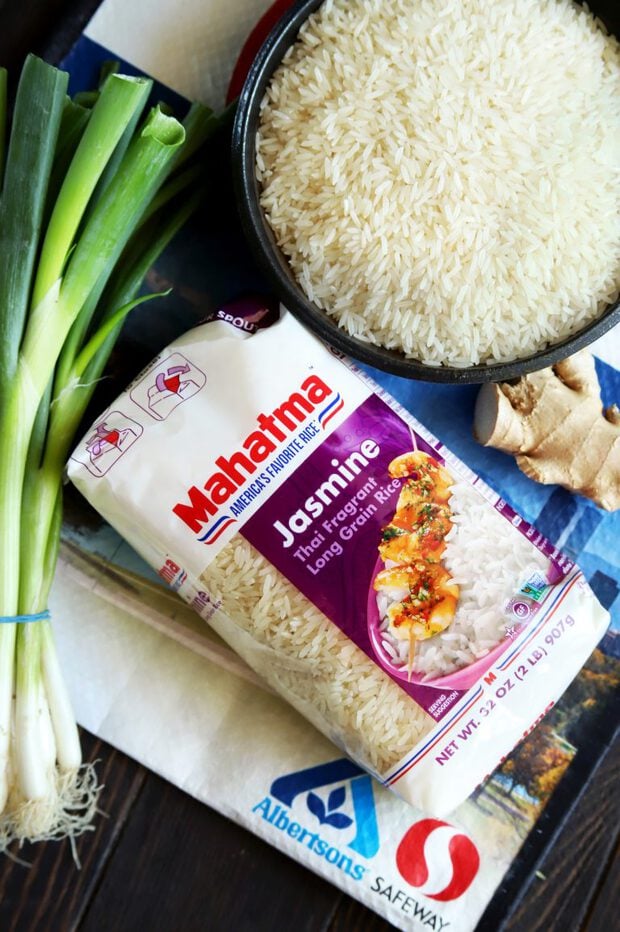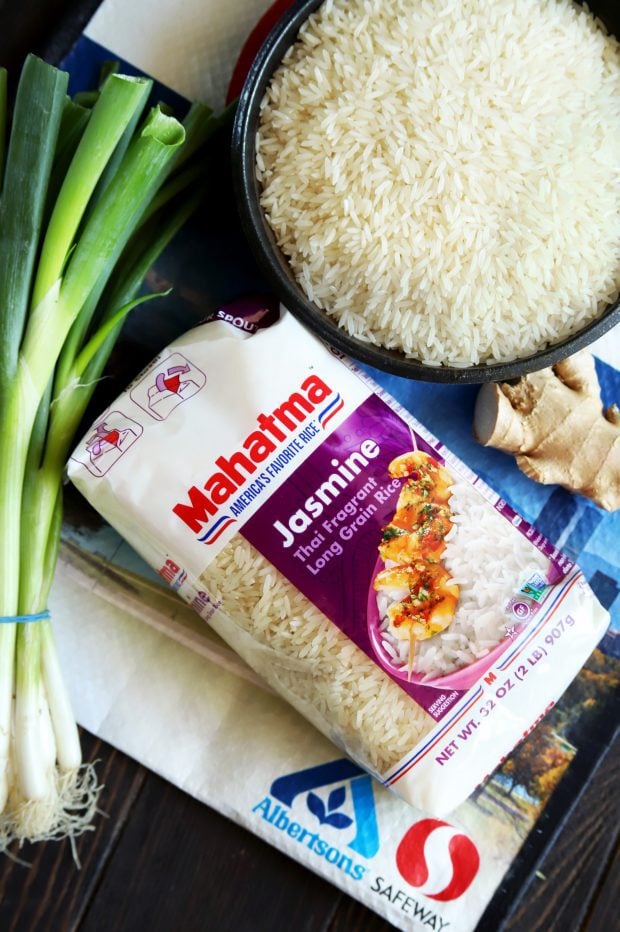 Grill
Grilling the chicken thighs is super simple. They take about 5 to 7 minutes per side, and voila! They are all done.
I recommend using a thermometer to test the temperature on the inside, but you can also cut into them to make sure the center isn't raw.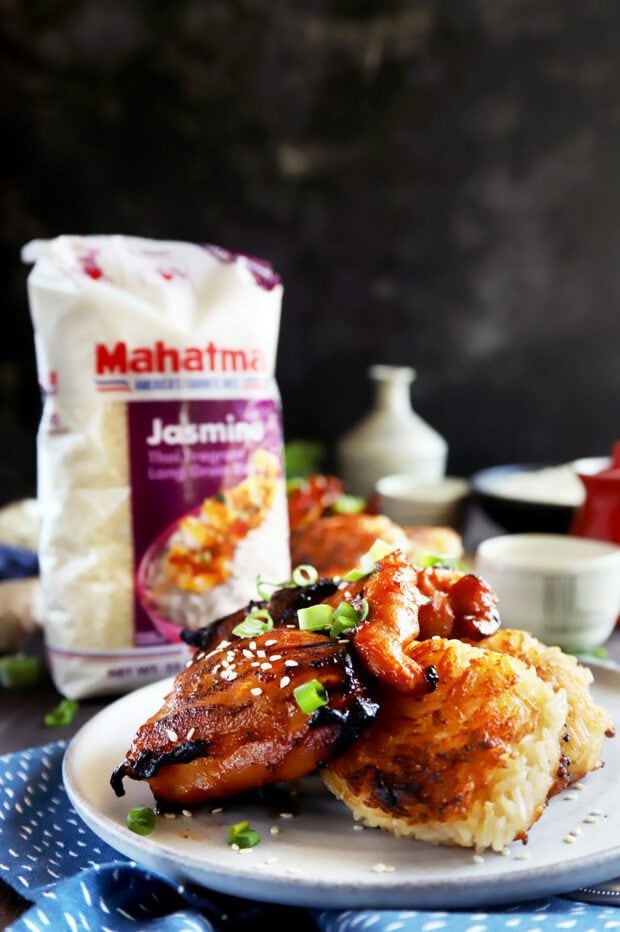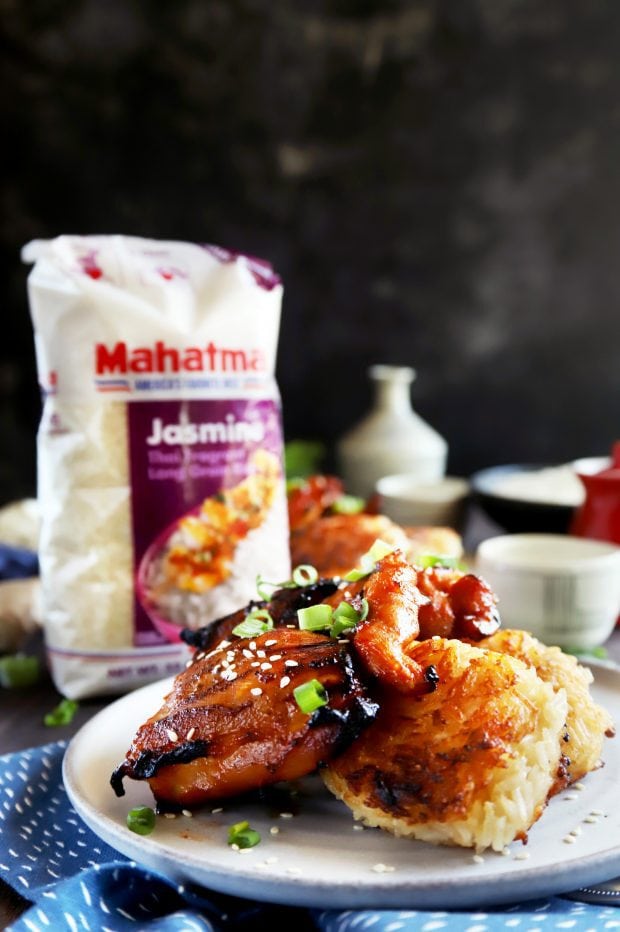 Make The Rice Cakes
Leftover Jasmine rice seems to always be around in our house, so I love repurposing them for this recipe. You simply take the leftover rice and combine it with ginger, garlic, and a few other ingredients.
Then, form that mixture into rice cakes and cook them up until they are nice and golden brown. The crispy exterior really helps add texture to the entire dish, and the ginger flavor is ideal for the spiciness of the chicken thighs!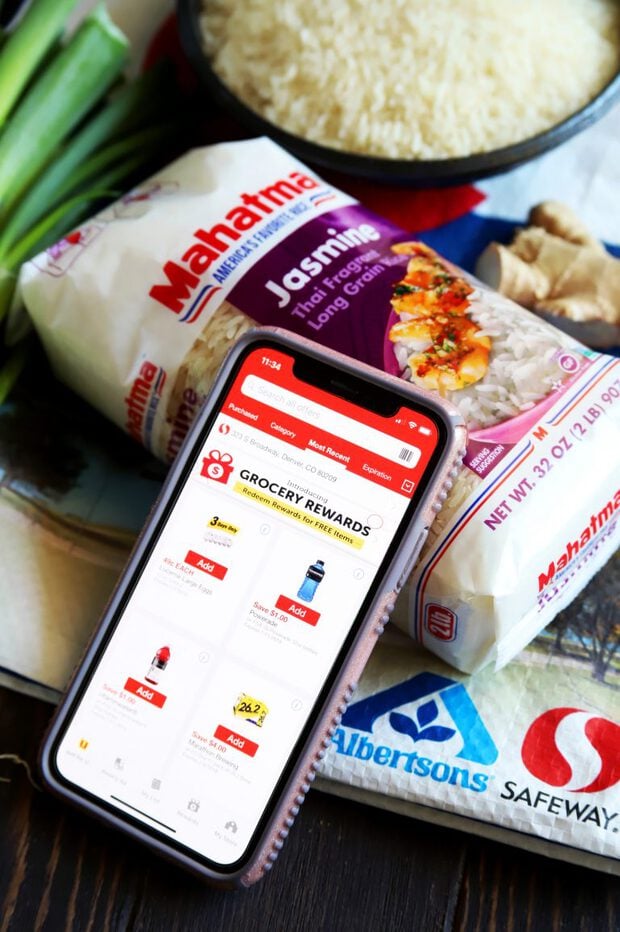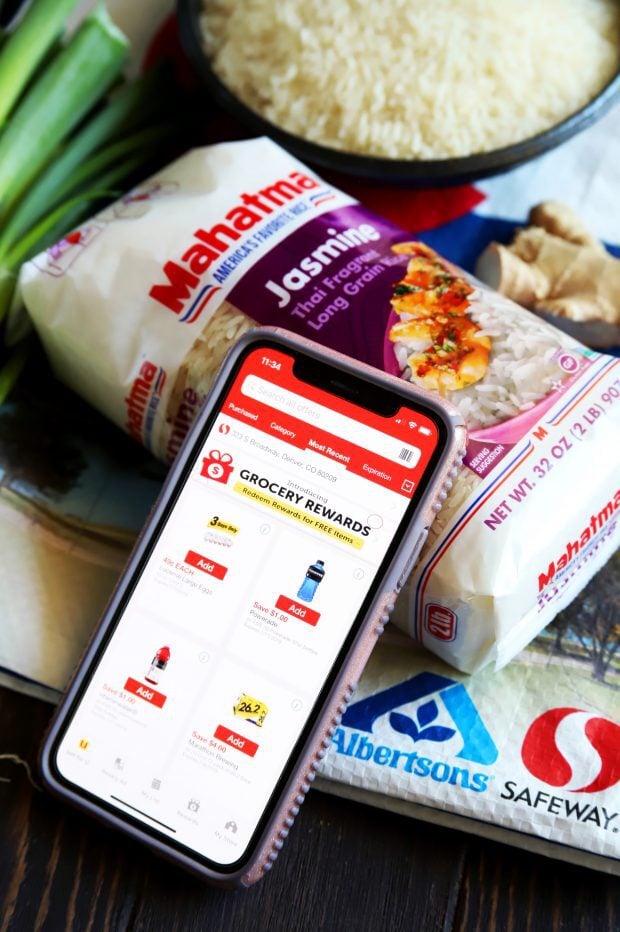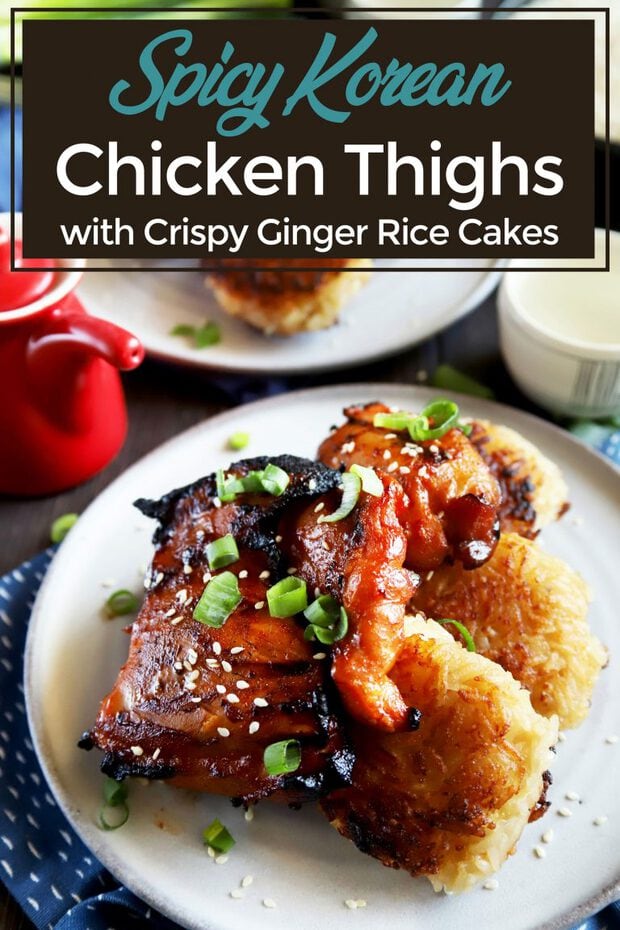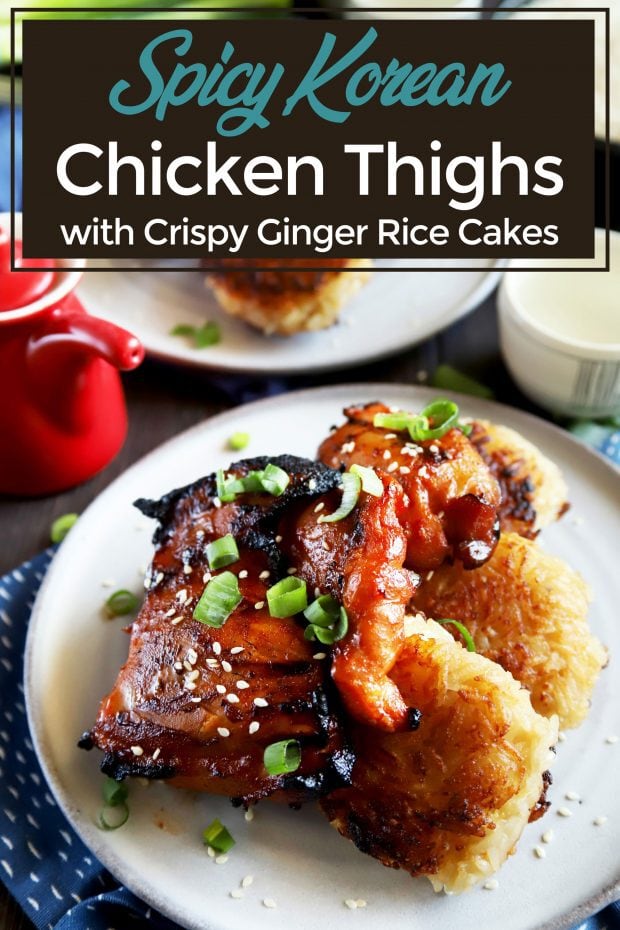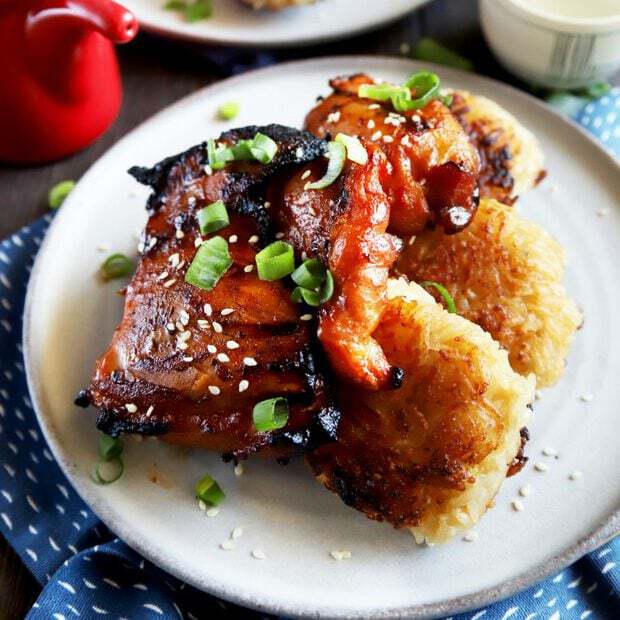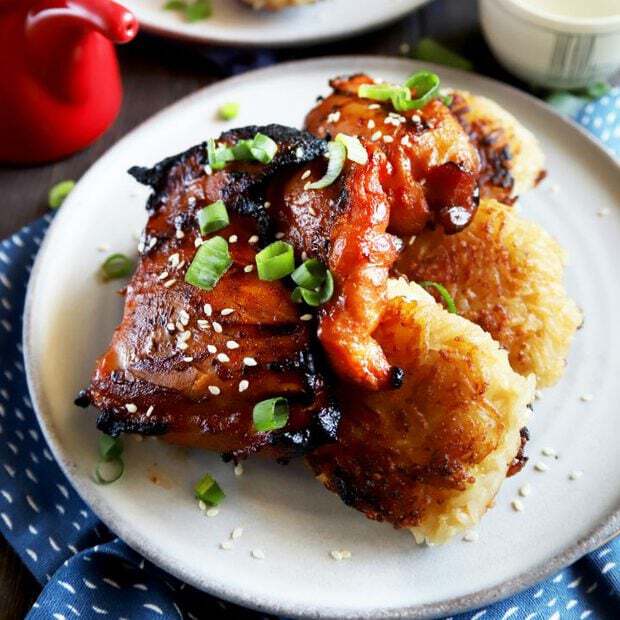 Spicy Korean Chicken Thighs with Crispy Ginger Rice
Prep Time:
4 hours
15 minutes
Total Time:
4 hours
40 minutes
Take yourself and a special someone around the globe with this flavorful and juicy chicken on top of lighty seasoned crispy ginger rice cakes!
Ingredients
4 skinless, boneless chicken thighs
1 1/2 Tbsp vegetable oil
Garnish: sesame seeds, sliced green onions
MARINADE
1/4 cup soy sauce
2 Tbsp gochujang (spicy Korean chili paste)
3 Tbsp honey
2 cloves garlic, minced
One 1-inch piece ginger, peeled and thinly sliced
2 1/2 Tbsp rice vinegar
1/4 tsp chili flakes
1/4 tsp salt
1/2 tsp black pepper
GINGER RICE
2 cups Mahatma® Rice jasmine rice (leftover, steamed)
2 Tbsp minced garlic
2 Tbsp minced ginger
3 Tbsp flour
1 Tbsp soy sauce
1 Tbsp vegetable oil
Instructions
In a small bowl, whisk together all ingredients for the marinade. Add the marinade to a sealable bag along with the chicken thighs. Move the chicken around to coat the chicken well. Marinate for at least 4 hours, or overnight.
When ready to cook, preheat grill. Lightly grease the grates with oil.
Once the grill is hot, add the chicken thighs. Cook for about 5 to 7 minutes per side until the chicken reaches 165˚F when a meat thermometer is inserted into its thickest part.
While the chicken is grilling, add leftover Mahatma® Rice to a large bowl along with garlic, ginger, flour, and soy sauce. Bring the mixture together with your hands.
Shape the rice into small rounds that aren't too thick.
Heat a cast iron skillet over medium heat with vegetable oil. Once hot, add rice cakes in batches, making sure not to crowd the pan. Cook them for a few minutes, then turn them over and cook for a few more minutes.
Turn up heat to medium-high and fry the cakes until they are nice and crispy on both sides, about 1 to 2 minutes.
Notes
Pro Tip: the rice mixture will be sticky, so grease your clean, dry hands with cooking spray before you start forming the patties.
Recommended Products
As an Amazon Associate and member of other affiliate programs, I earn from qualifying purchases.