Please note this post contains affiliate links.
Peach Breakfast Martini is the casual brunch cocktail to tickle your taste buds this weekend. The flavors of peach, lemon, gin, and Cointreau make for a delightful sipper. Who says you can't have a martini before Noon?!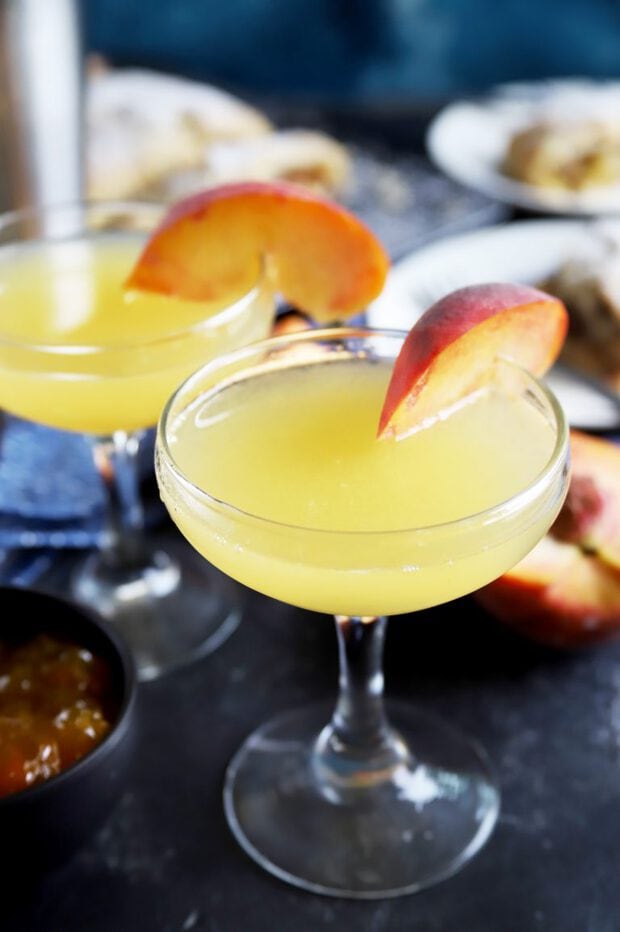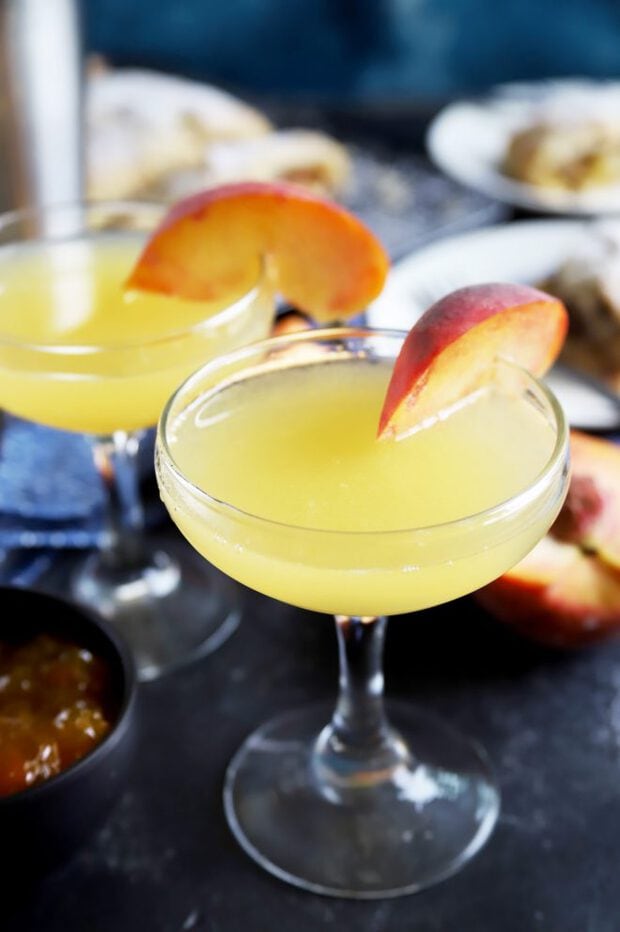 Martinis are now acceptable with breakfast and brunch.
So says I, and therefore it must be true…
Seriously though, this martini is the one that you will actually want to drink in the morning.
Normally, I am not much of a martini lover. Usually the booze is just way too strong and therefore I don't really love it since they are normally made with vodka or gin. Of course, you know I love gin, but I need more to be in the drink.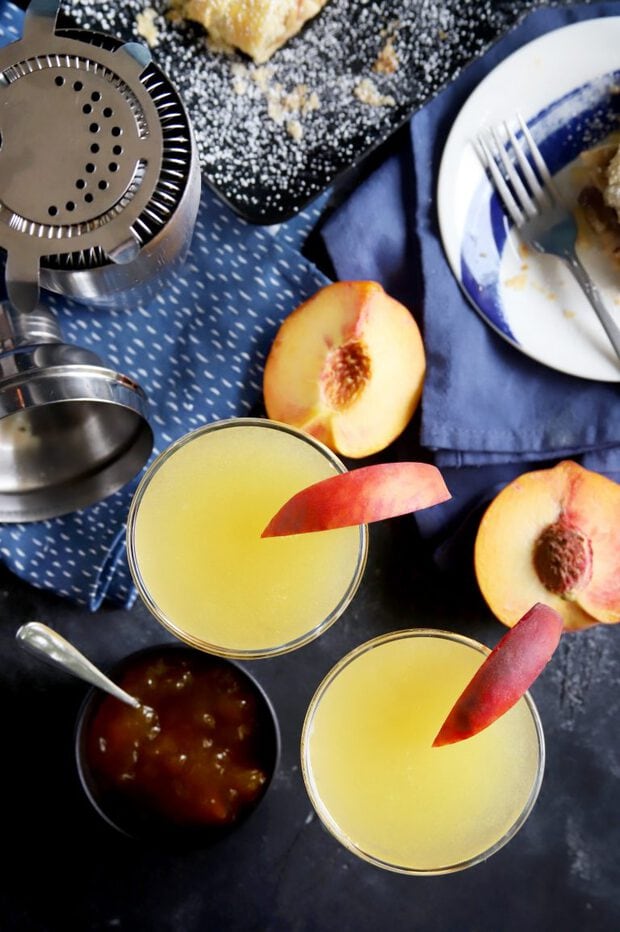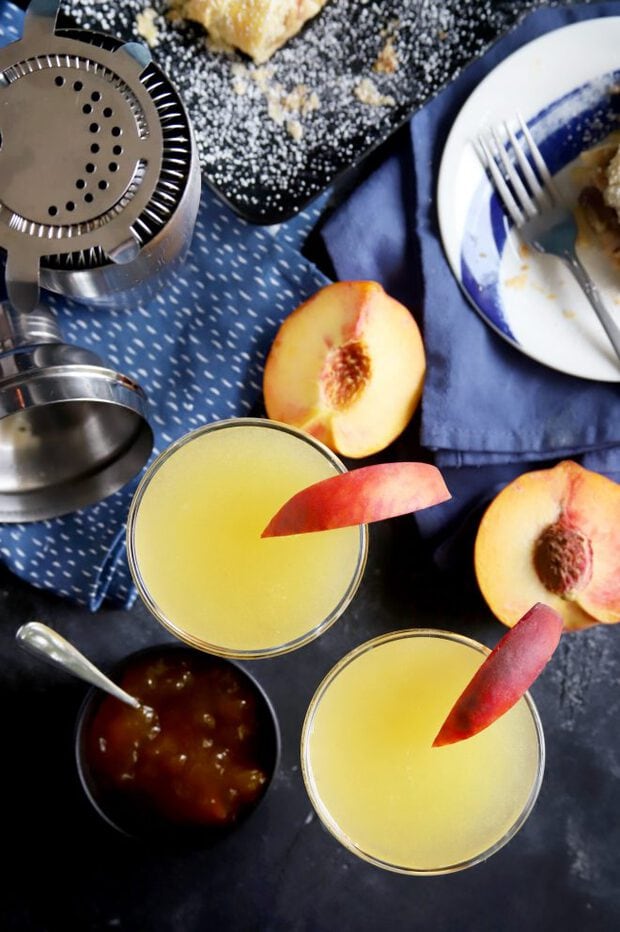 That's why this breakfast martini is a truly tasty treat for gin lovers, peach lovers, and even mimosa lovers alike.
The drink itself isn't too sweet, but just sweet enough to balance with the floral flavor of the gin and the citrus notes.
It's an upgrade to the classic mimosa and when I don't want to pop a bottle of bubbly (I would have to drink it all because the Man hates champagne), I can make this instead for brunch.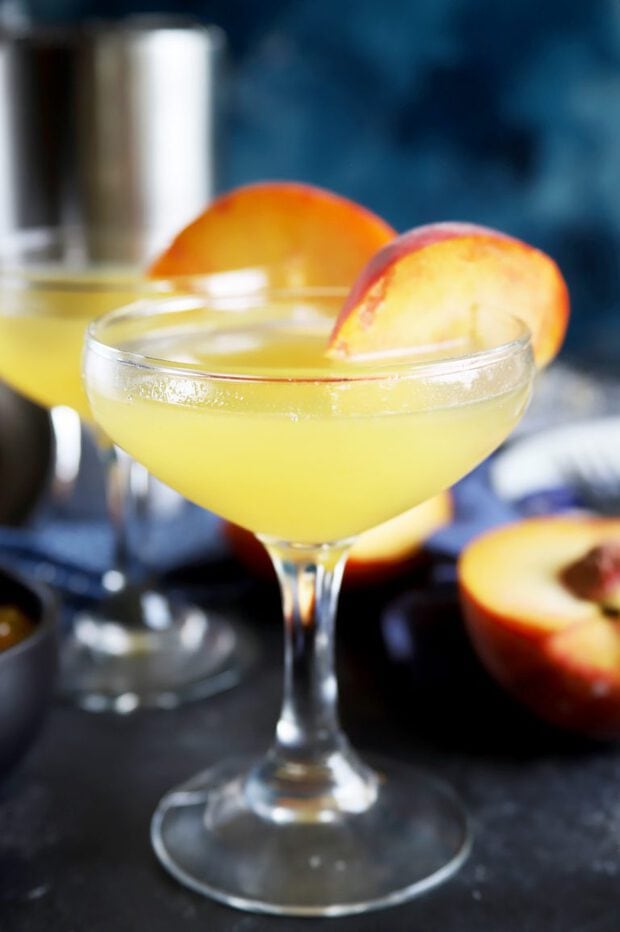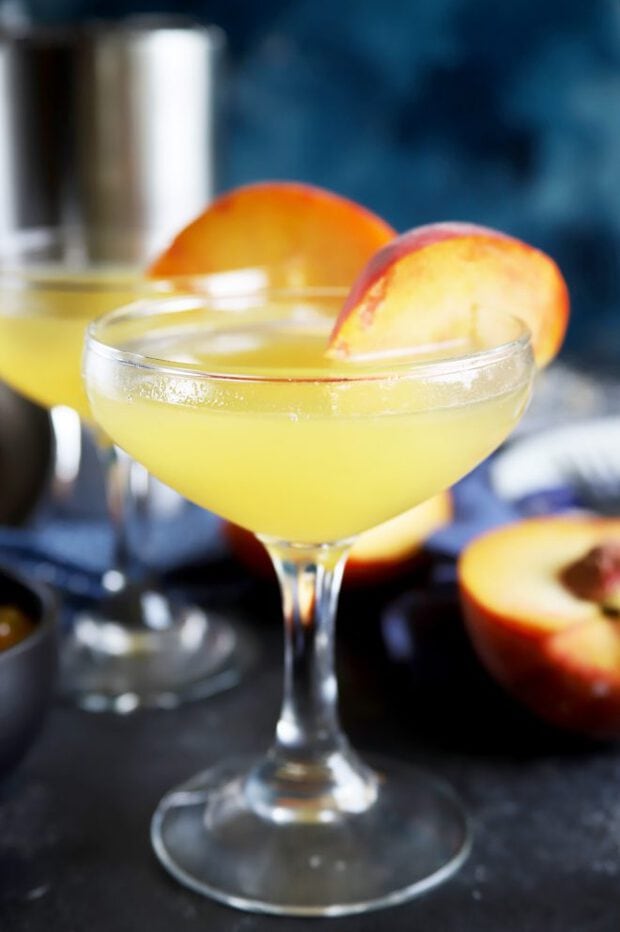 What is a breakfast martini?
So what is a breakfast martini anyway? It's also known as the famous "marmalade cocktail."
Basically it is a gin martini with marmalade, orange liqueur, and lemon juice in the place of vermouth. Others do compare it to a basic gin sour that amps up the citrus component in three ways instead of one.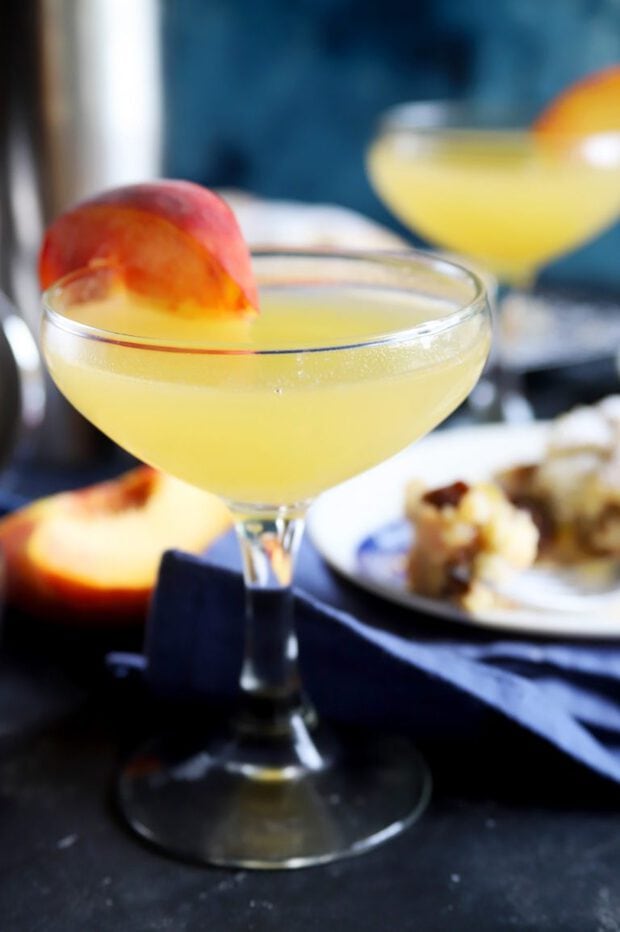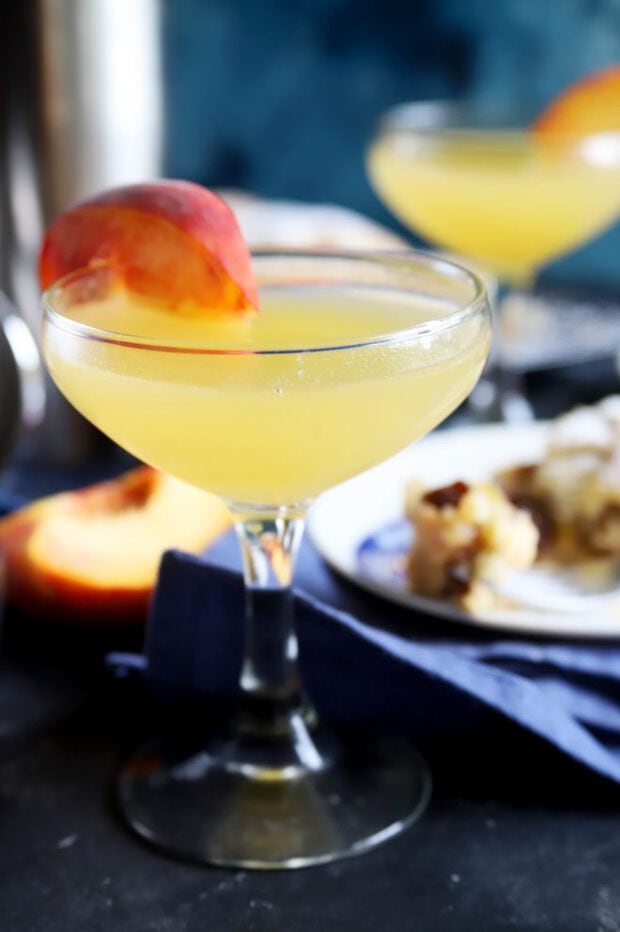 Instead of just letting this cocktail be citrus, my version has a lovely sweet peach element to pair with the tartness and the floral gin notes.
It's a gentle and flavorful cocktail that you can enjoy anytime, but I especially like it for brunch in place of a mimosa!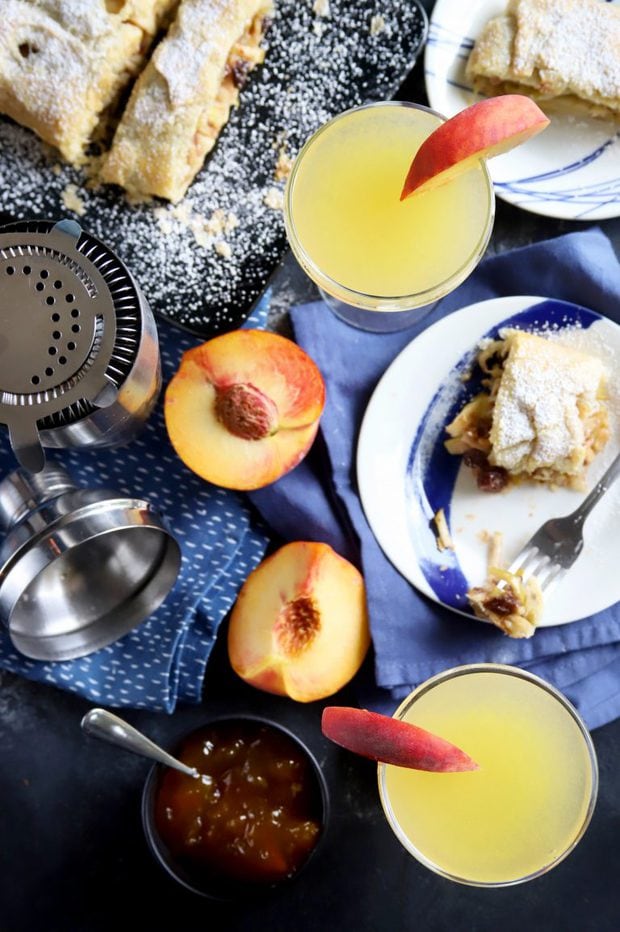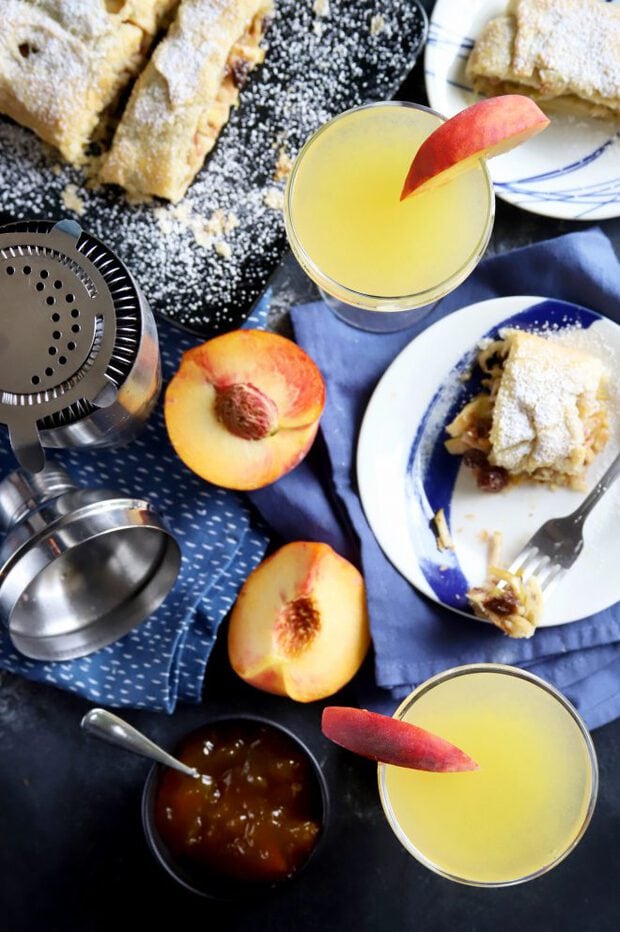 This Recipe's Must-Haves
The Boston cocktail shaker is my best friend at my home bar. It's affordable and it gives a good shake to all cocktails!
You will also need a simple muddler to break down the peach bits in the preserves or marmalade that you use.
A fine mesh strainer is a must because you don't want any stray bits getting into a perfectly clear martini.
You can either serve these in martini glasses, but I do love the shape of coupe glasses because I think they look just a wee bit fancier.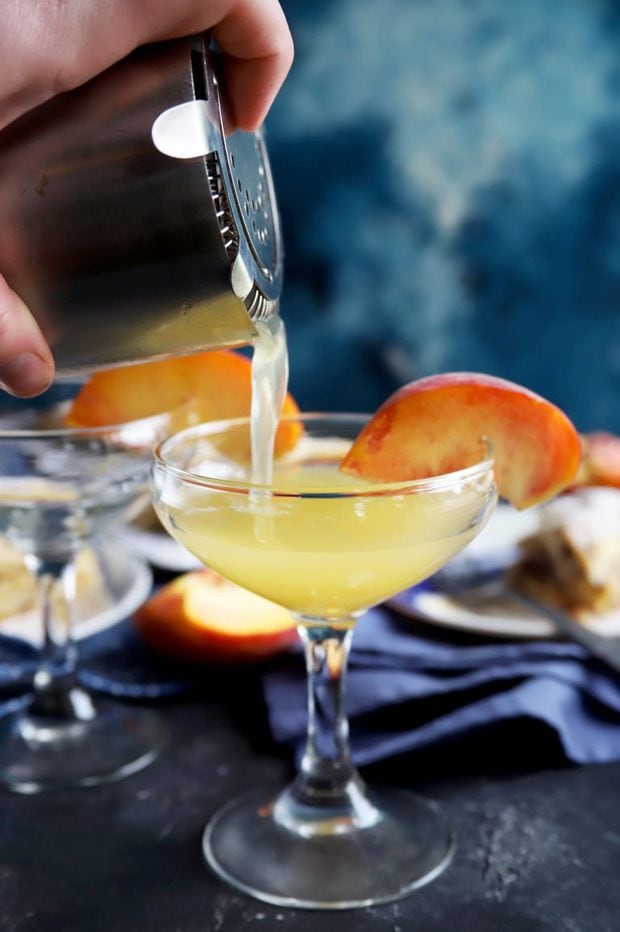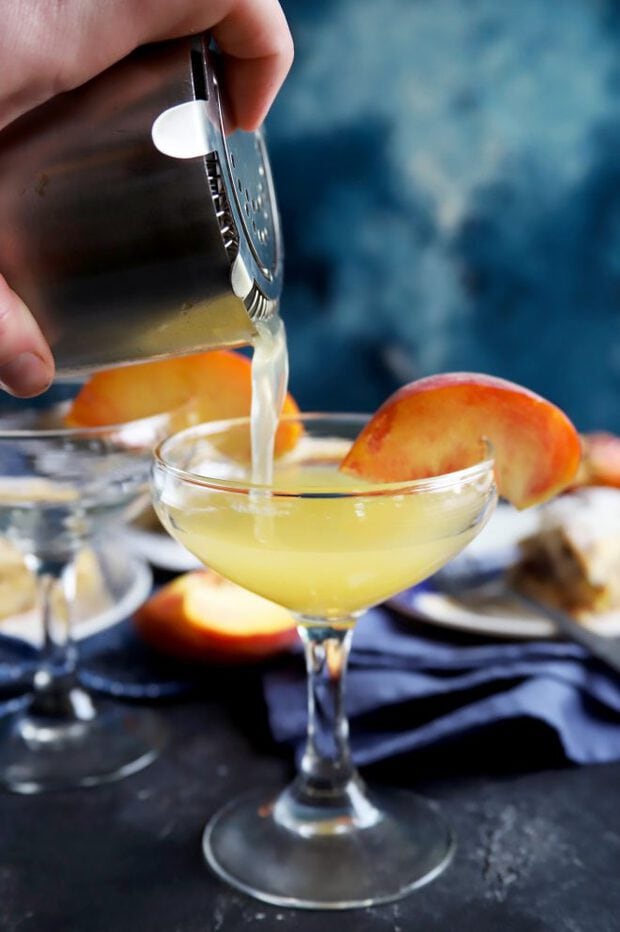 How To Make A Breakfast Martini
Muddle
Start by muddling together the peach preserves or marmalade in the bottom of a shaker. You want to make sure you muddle the mixture well, until those little peach bits liquify. This gets all the peach flavor out and makes it a smoother mixture.
Shake
Add the alcohols and fill the shaker with ice before you shake it all up! Make sure that you shake the mixture well so that it gets nice and cold, as well as combined.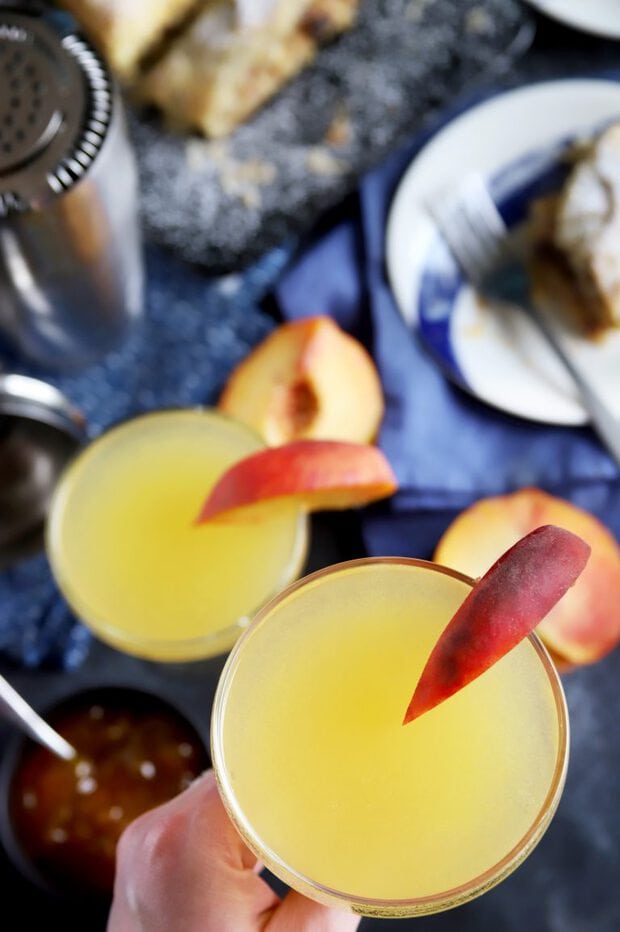 Strain
Instead of using a cocktail strainer, reach for the fine mesh version instead. This will help get any peach bits that weren't broken down out of your final result. The cocktail will be a gorgeous peach color that is totally clear as an end result.
Who invented the cocktail?
The breakfast martini was invented by bartender Salvatore Calabrese in London. The drink was invented in 2000 (so it's actually pretty recent!) at the Library Bar at the Lanesborough Hotel. As I mentioned before, it's a play on the marmalade cocktail that was invented back in the 1920s by Harry Craddock.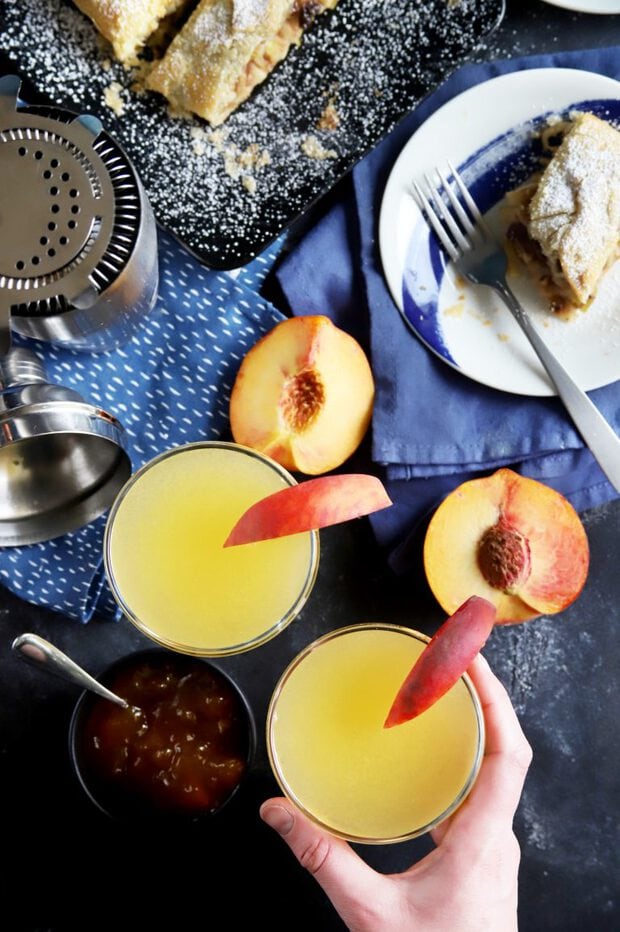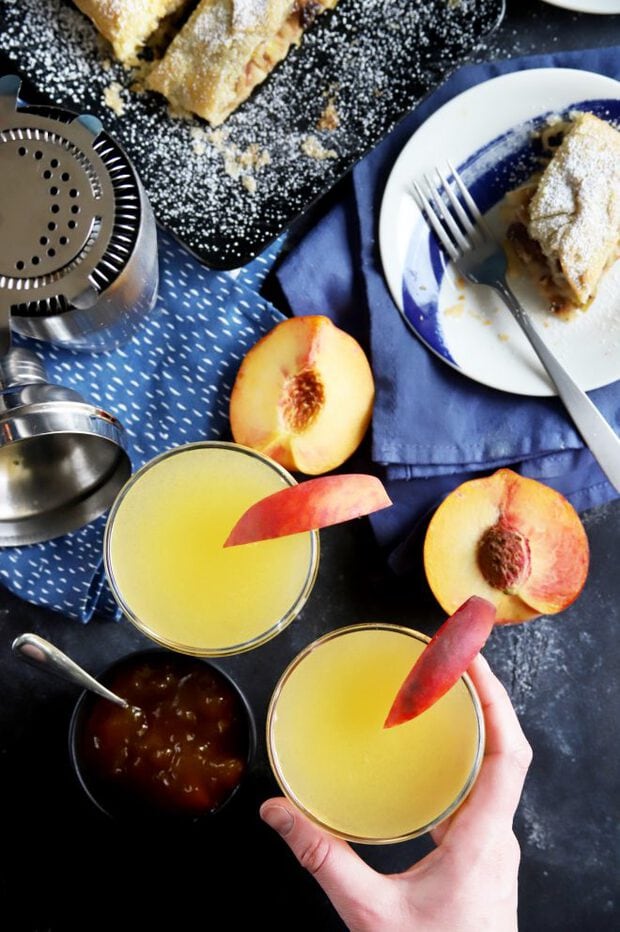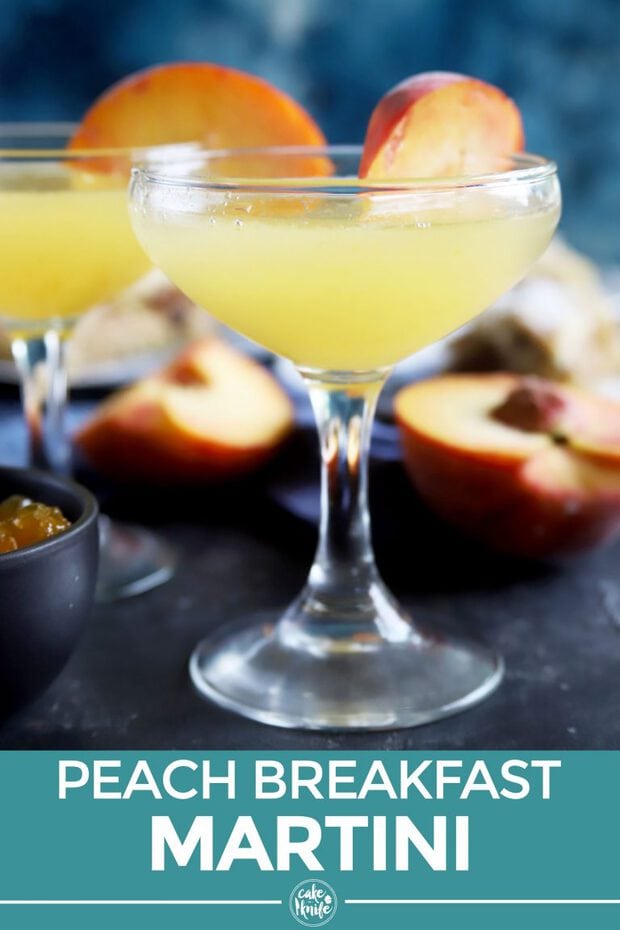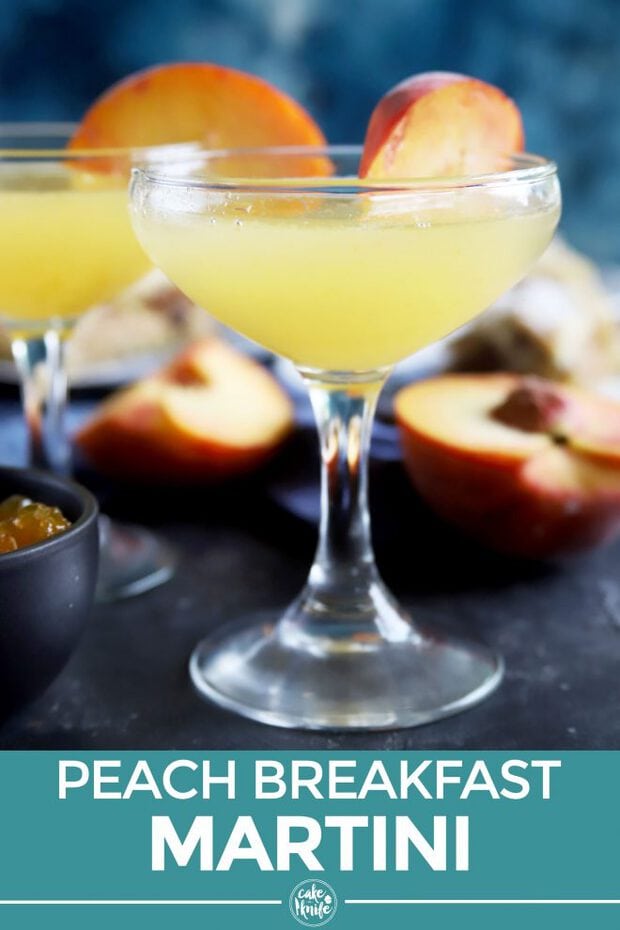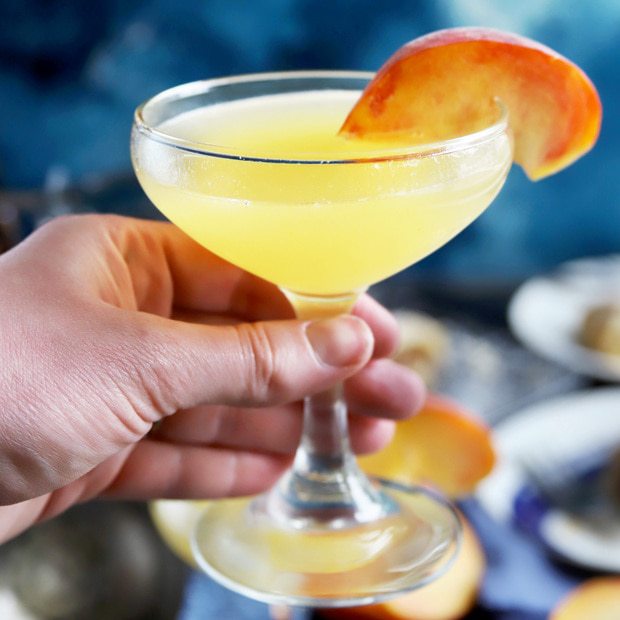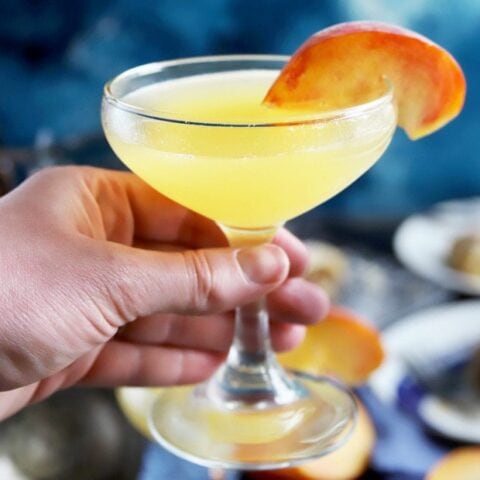 Peach Breakfast Martini
The classic breakfast martini is made with peach to give it a summery twist on the gin and citrus notes.
Ingredients
1 teaspoon peach preserves or marmalade
1/2 ounce freshly squeezed lemon juice
1 3/4 ounces London Dry gin
1/2 ounce Cointreau
Garnish: peach slices
Instructions
Add marmalade and lemon juice to a cocktail shaker. Muddle together until the peach bits from the preserves are liquified.
Add gin and Cointreau, then fill the shaker with ice. Shake well.
Strain through a fine mesh sieve into a chilled coupe or martini glass.
Garnish with a slice of peach and serve.
Recommended Products
As an Amazon Associate and member of other affiliate programs, I earn from qualifying purchases.