Please note this post contains affiliate links.
Coming to you with a brand new month of adventures (including pastry!) and gearing up for summer grilling!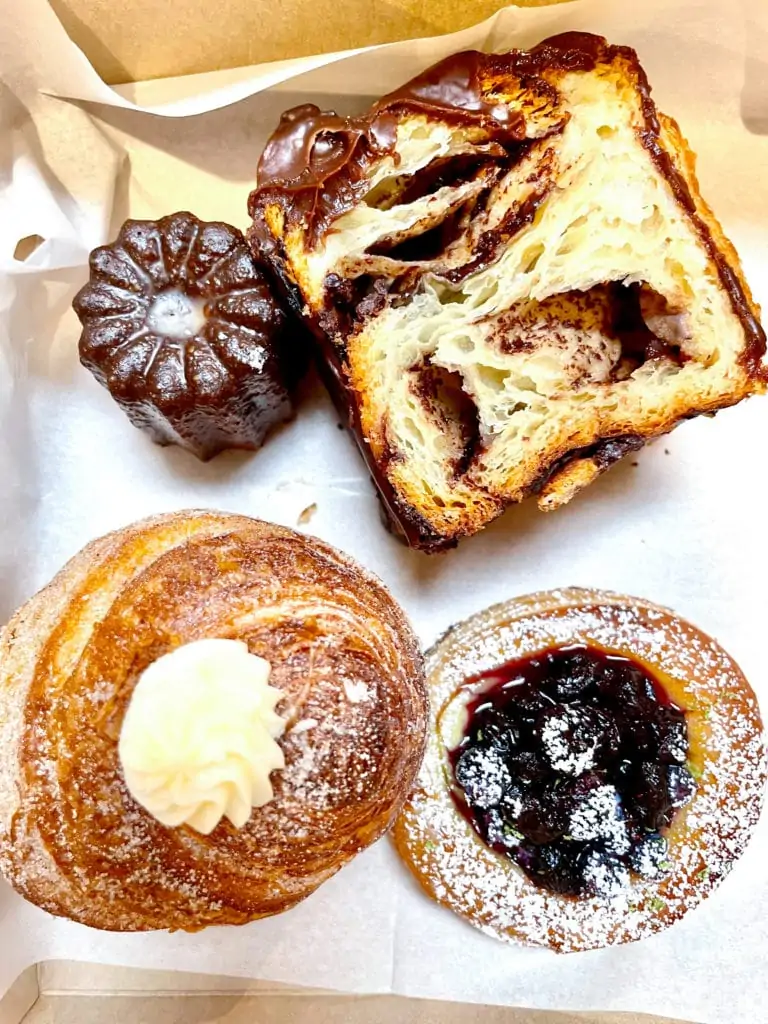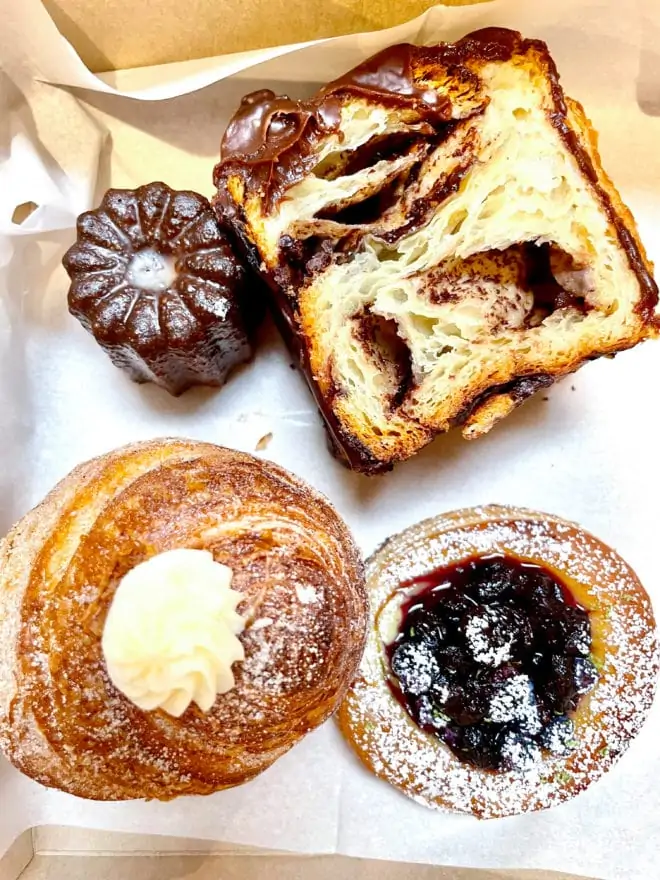 There is nothing like a batch of delicious pastry to turn your snowy weekend into something truly magical! We waited almost 45 minutes for this box of deliciousness from a pop-up on Saturday and it was SO worth the wait.
Babycakes got his first bite of flaky blueberry lime pastry and subsequently devoured the entire thing except for a few bites the Man and I snuck in here and there. We polished off EVERYTHING and I have to tell you, it was one of the best foodie pastry indulgences I've had in a long time.
Now that we are on the other side of the snow, I am ready for summer (but hopefully not 100˚F weather…) and all that entails. Even if that does mean there are many weekends of yard work in our future to get our yard into tip-top shape!
So, let's dive into this week's round of random things that made me drool, laugh, dance, and get inspired! Plus I'm sharing some grilling faves and my top Memorial Day BBQ menu.
Who's ready to say hello to June next week?
song of the week
I'm very into summery upbeat things lately (unless I'm working and then it's deep instrumentals). Mama by LunchMoney Lewis popped up on the radio the other day. I'd forgotten how much I loved this song and I have to say, it's even better now that I am a mama. Ok enough of the sappy, let's get to the food!
foodie things
Swooning over this strawberry lemon sheet cake with fluffy frosting! So bright and light, it's perfect of summer.
I want to eat this poke bowl for lunch every day please!
The sour fruitiness of this rhubarb gin sour is calling my name… Rhubarb season is going to be over before we know it!
This mango salsa would be so good on so many things! Grilled chicken, tacos, nachos, and so much more.
Adding these gorgeous vegetable naan pizzas to the dinner menu for next week!
I can't believe this yummy soy sauce butter fried rice is ready in just 15 minutes.
What's your favorite cut of steak to grill? I love this grilled skirt steak!
We should all make sure we make strawberry white chocolate cookies this summer, shouldn't we?
I love all the summery burrata recipes popping up right now, and this pasta is topping the list!
fun things
Here's what's coming to Netflix in June! I could SCREAM because Peaky Blinders is coming on June 10th!!!!
If you grew up in the 90's, you will very much appreciate this post on how to recreate the magic of 90's summers.
Coming in HOT with another round of quizzes for ya!
Which Brenden Fraser character would you fall for? Rick O'Connell for me (shocking I know LOL).
Which rom-com leading man is for you? Patrick Dempsey! Again, the is pretty on point, haha.
I know it's only May but I couldn't skip this quiz… Which Hallmark Christmas movie would you get trapped in? I've never seen A Very Merry Mix-Up but it's going on my list this year!
inspirational things
The lies we tell ourselves about our worth and how I've let me go. Being so present on social media, there's always a question about worth in my mind so I found this read particularly enlightening.
Cutting people off quotes to help you live a drama-free life. This is a MUST. Also these mind your business quotes, LOL.
summer grilling!
We are already in grilling season (even if it might have snowed last week here in Colorado!) and if you need to stock up on the must-haves for the season, I'm here to help. I'm a big Traeger fan, which shouldn't come as a surprise! Honestly, the Traeger I have (link below) is a BEAST. I use it throughout the year, even on Thanksgiving, and it never gives me issues. Just make sure you keep it in good working order at the beginning and end of the official grilling season! A good clean up twice a year keeps mine in tip top shape. None of this is sponsored by the way, I'm just truly passionate about the Traeger line of products! Below I've linked my grill and more accessories that I use when I grill.
summer grilling must-haves
memorial day menu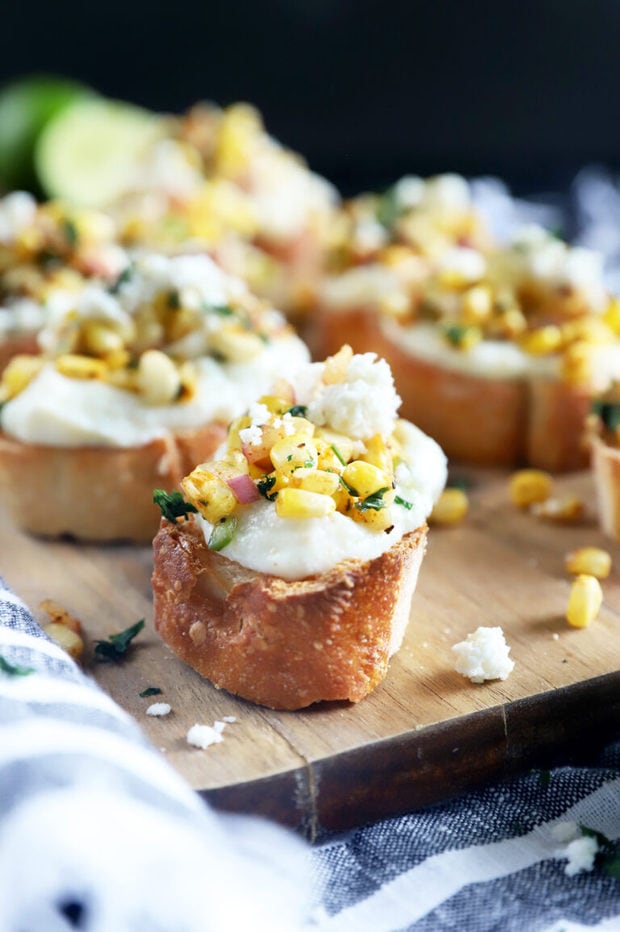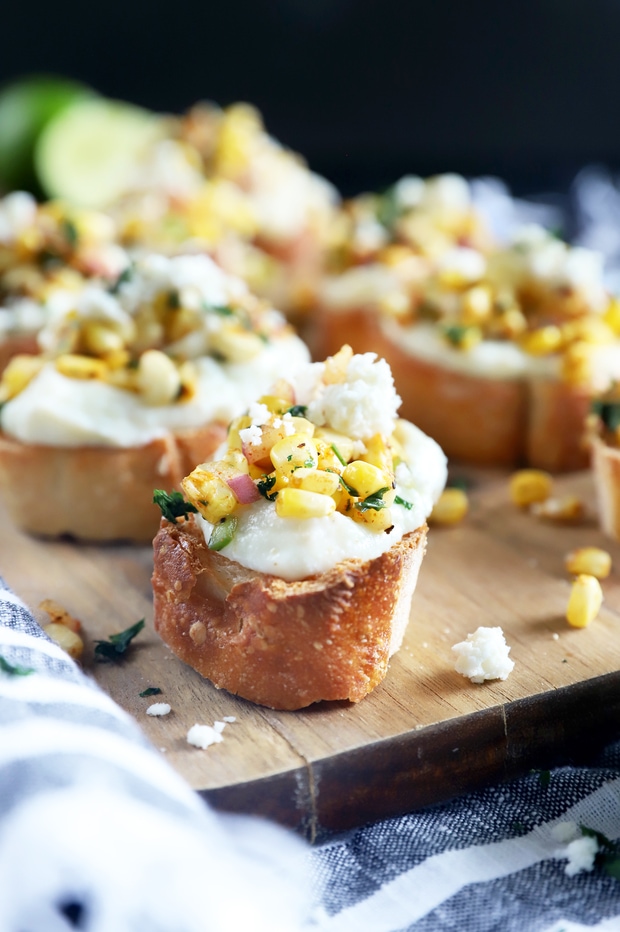 Grilled Mexican Street Corn Crostini
Check out my last Monthly Slice here!