Bailey's Irish Coffee Shake is my version of a dessert, after-dinner drink, and after-dinner coffee all in one glorious, cold and creamy milkshake. This is the only way to finish off that St. Patrick's Day feast.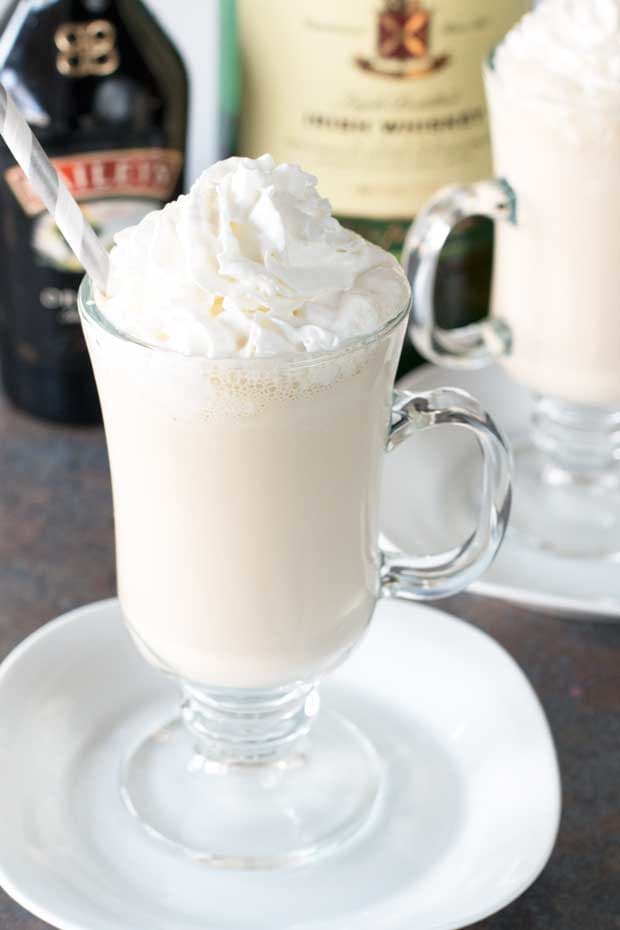 Did you really think I would be able to stop at just one cocktail for St. Patrick's Day? Actually, I should ask, did you really think I would be able to stop after one cocktail shake?
Nope, I tasted that boozy green shamrock shake from last week and all I could think of was, how can I make another St. Patrick's Day cocktail shake? I swear, when I get my mind stuck on something, it's stuck there for a good while.
Thankfully my stubborn brain produces cocktail shakes like this one…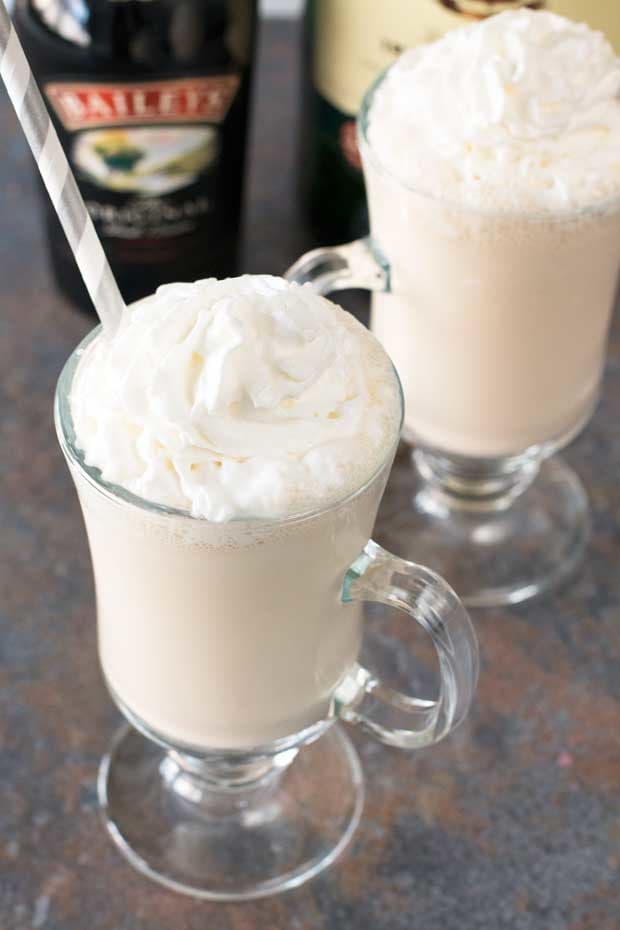 I am a HUGE fan of Irish coffee. I so rarely indulge in such a delicious drink, but when I do it's always after a big meal and it's almost too much to have on top of whatever crazy dessert I'm diving into alongside it.
That's why this shake is such genius. It's the ice cream dessert you always crave, combined with a classic Irish coffee and a little Bailey's thrown in for good measure.
I treated my mom to one of these and I think she might be making plans to run away and marry the damn thing. She said it reminded her of a drink she had years and years ago (before lil' ol' me was around) and this was the first thing that tasted as good, if not better.
*brushes dirt off shoulder*
I'm not gonna lie, I live for that kind of thing. To bring back a food memory from so long ago that was SO good; I can't even describe how exciting that is to me. Further affirming that my obsession with food is deep-rooted in memory and making people fall in love with food beyond just the flavors.
And with that, I'll stop rambling and say Sláinte already! I know you're just desperately trying to get down the recipe anyway 😉 Happy St. Patrick's Day!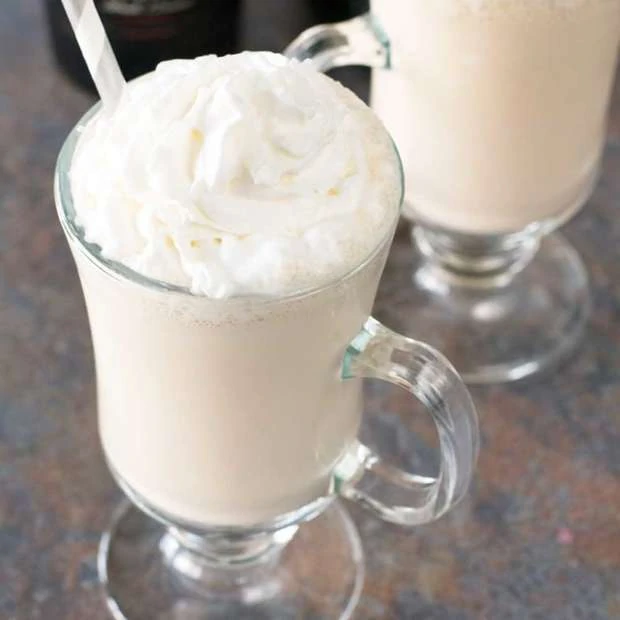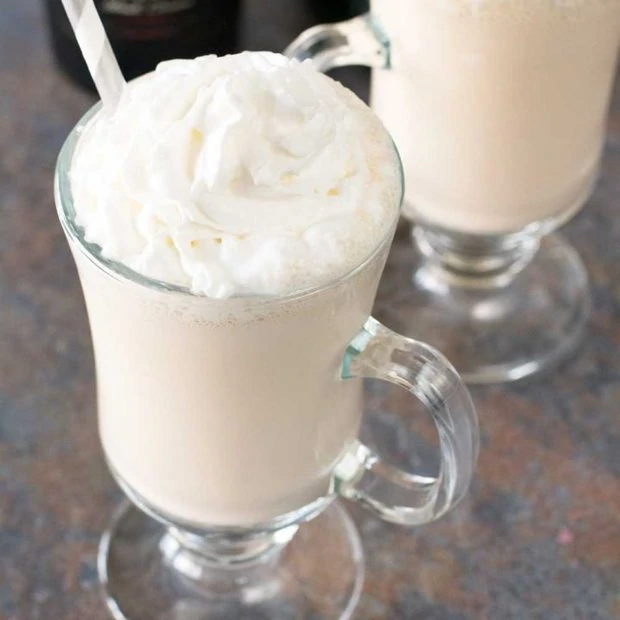 Bailey's Irish Coffee Shake
It's the ultimate after dinner drink - a dessert, booze and coffee all in one!
Ingredients
2 oz Irish whiskey (I used Jameson, because DUH)
1 oz Bailey's Irish Cream
1/4 cup coffee, cooled
2 cups vanilla ice cream
Whipped Cream
Instructions
Blend whiskey, Bailey's, coffee and ice cream together until smooth.
Pour into a large glass and top with whipped cream.
Pin this Bailey's Irish Coffee Shake recipe for later!