Cinnamon Coffee Ice Cream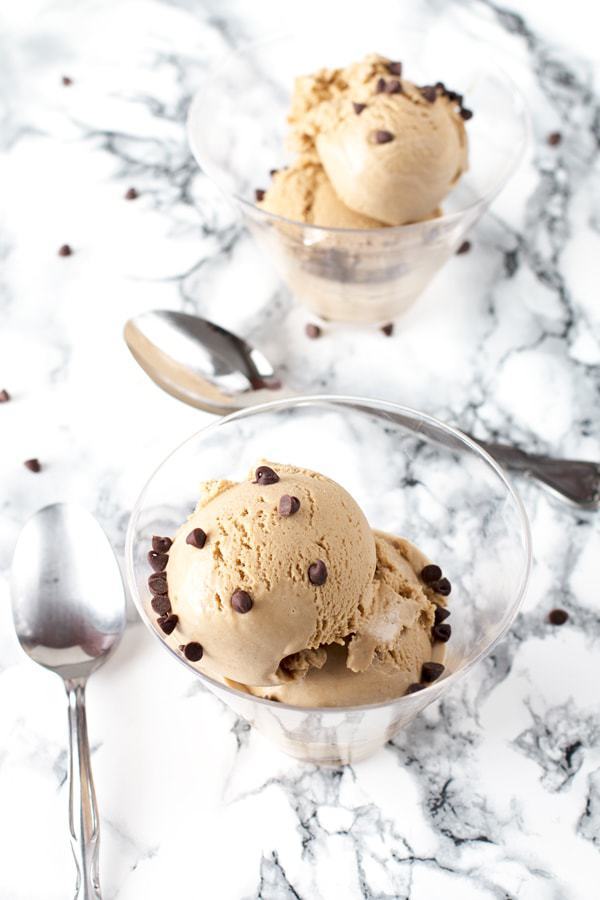 When I first went to Nashville, I stayed at the Omni Nashville which houses Bongo Java, a Nashville coffee company that makes the BEST cinnamon coffee drink I've ever tasted. It's called The West End and I probably inhaled drank at least 5 of them over the course of 2 days. The balance of coffee and cinnamon was something that my boss and I were fawning over with every sip.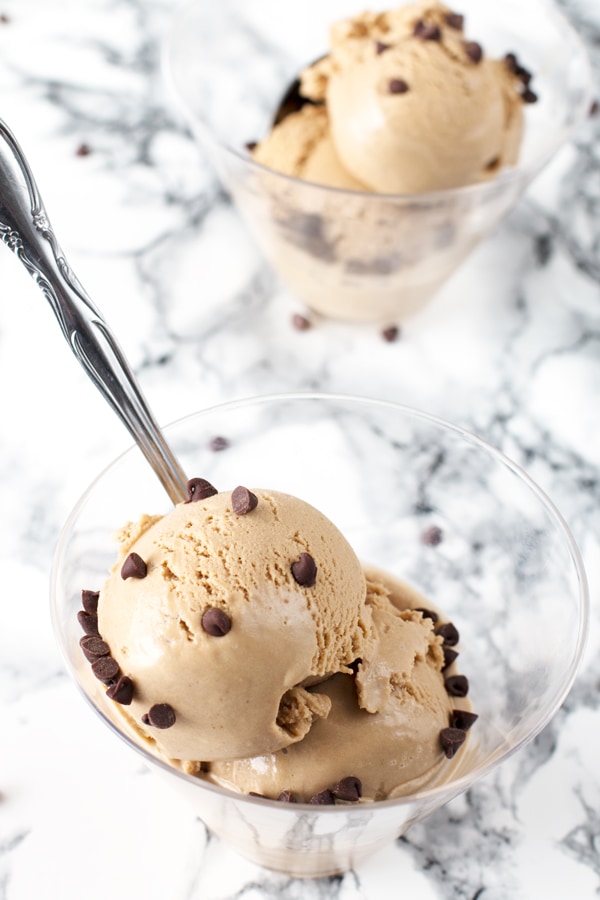 I've been thinking about it ever since, but being the non-experienced coffee maker that I am, I never attempted to replicate it at home. Suddenly we had a heat wave in Denver one weekend and I found myself craving ice cream. Not just any ice cream though – I wanted an ice cream that tasted just like The West End.
I worked and worked on this until I took one taste of the custard and I almost fainted. It tasted just like the drink I was experiencing separation anxiety from! Even after churning the custard and turning into a silky ice cream, it still tasted just like I wanted it to!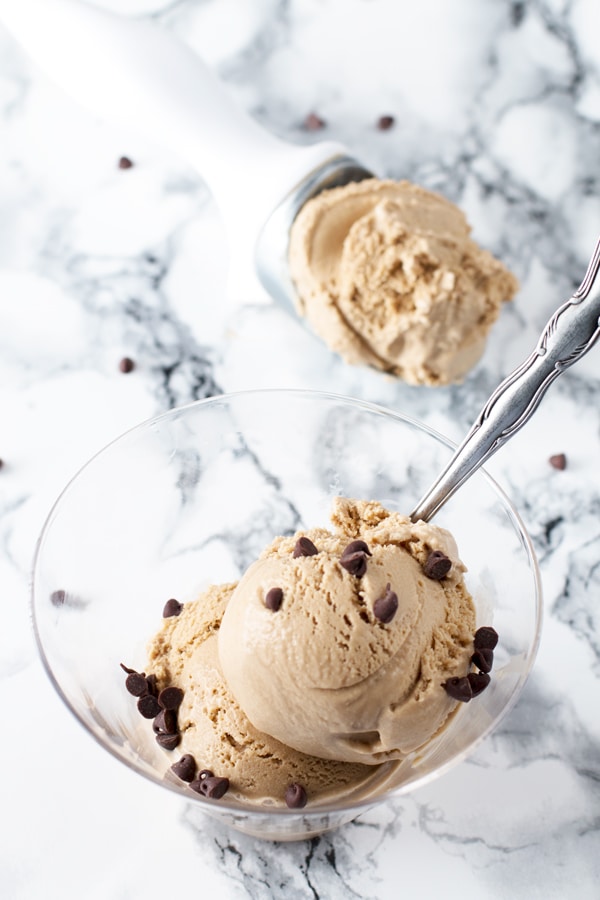 It has the perfect creamy texture you swoon over and is the perfect balance of cinnamon and coffee. Sprinkle a few mini chocolate chips on top and you are in ice cream heaven.
I may not have my coffee fix from Bongo Java, but as long as I have this ice cream, I can get through the week!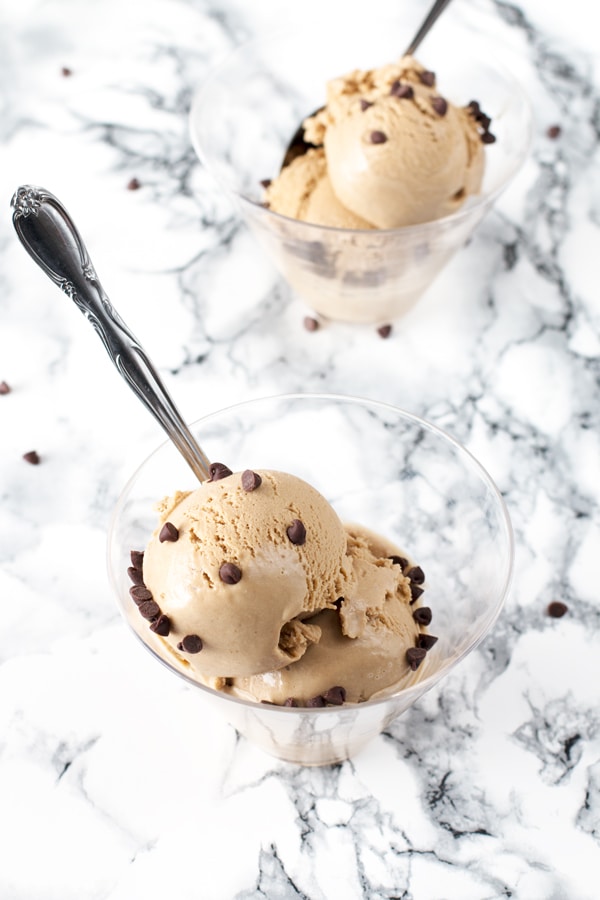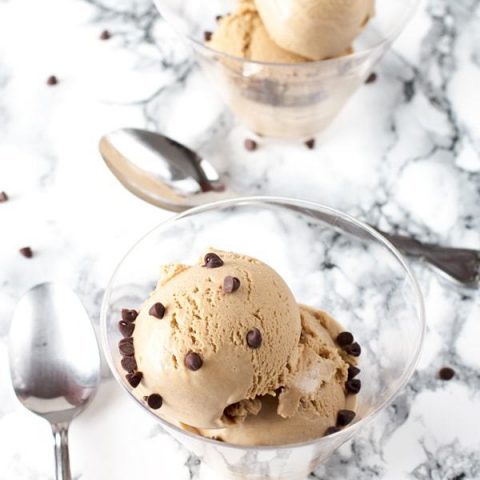 Cinnamon Coffee Ice Cream
Yield: 12 to 14 servings
Prep Time: 15 minutes
The perfect blend of cinnamon and coffee will make you seriously consider replacing your daily coffee with a couple scoops of this silky ice cream!
Ingredients
2 cups heavy cream
2 cups whole milk
1 cup sugar
2 1/2 tsp instant coffee granules
4 cinnamon sticks
6 egg yolks
Instructions
In a medium saucepan, stir together heavy cream, whole milk, 3/4 cup sugar, instant coffee granules, and cinnamon sticks over medium-high heat. Bring the mixture to a low boil.
In a small bowl, combine egg yolks and remaining 1/4 cup sugar. Whisk together until smooth. Slowly add 1/4 cup of the heavy cream mixture to the egg mixture, whisking quickly to incorporate. Once well combined, add the egg mixture to the heavy cream mixture. Cook over medium heat until the mixture is thick and coats the back of a metal spoon.
Remove from heat. Strain into a medium bowl and cover with plastic wrap, making sure the plastic wrap touches the surface of the custard to prevent a film from forming. Chill completely.
Add the custard mixture to your ice cream machine. Churn the ice cream according to the manufacturer's instructions. Chill overnight or for a minimum of 7-8 hours before serving.