Peppermint Hot Chocolate Cookies
Peppermint Hot Chocolate Cookies are just the sweet treat to snuggle up with this holiday season. Soft and chewy cookies reveal a gooey center of marshmallow, tasting just like a warm mug of hot cocoa. These are ideal to nibble on by the fire as you wait to share a plate with Santa.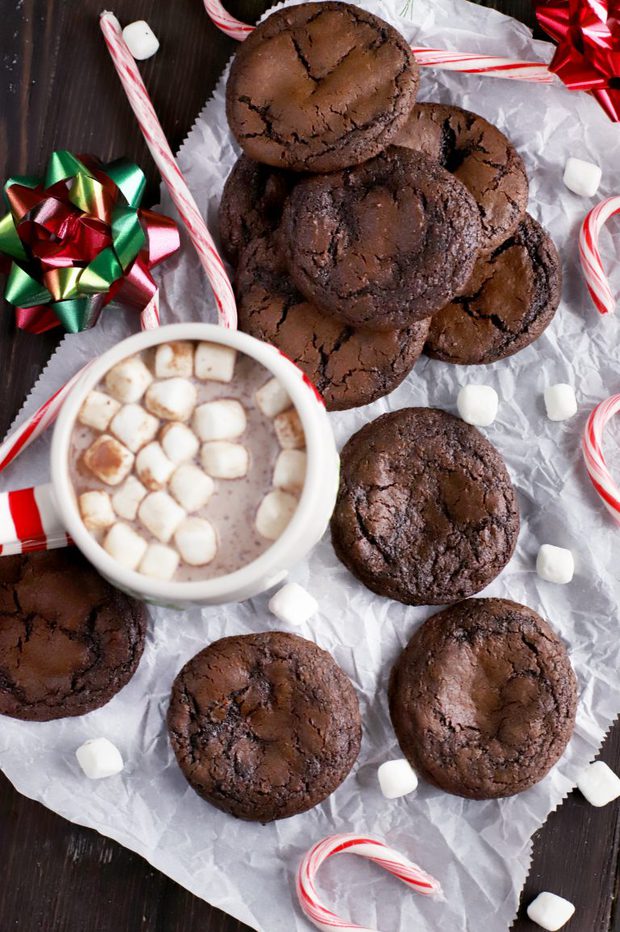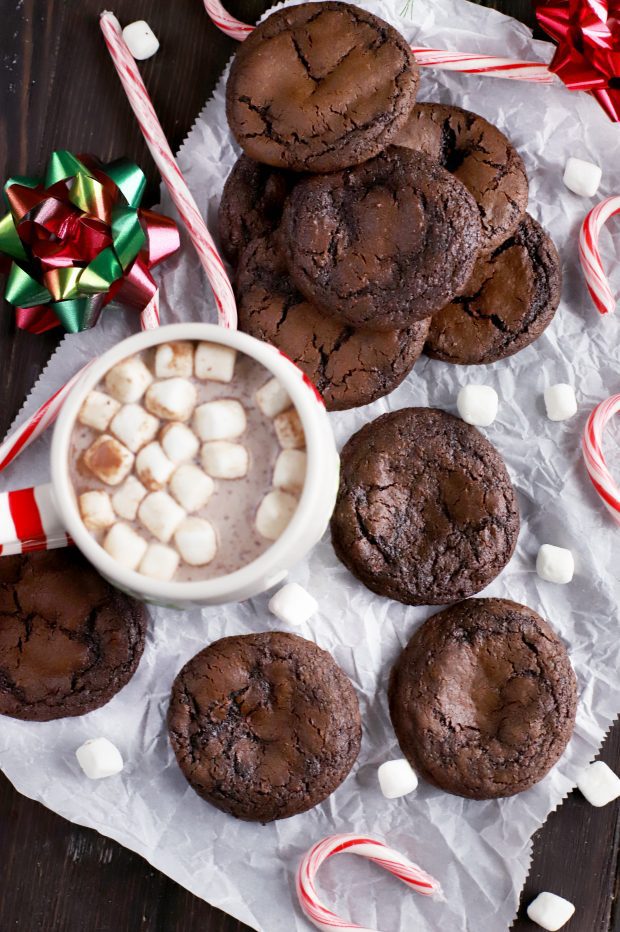 Disclosure: This post has been sponsored by USA PAN. As always, all opinions are my own.
'Tis the season for all the holiday cookies and this year, these little gems are totally topping the list.
I don't know about you, but right now I am obsessed with the chocolate and peppermint combination.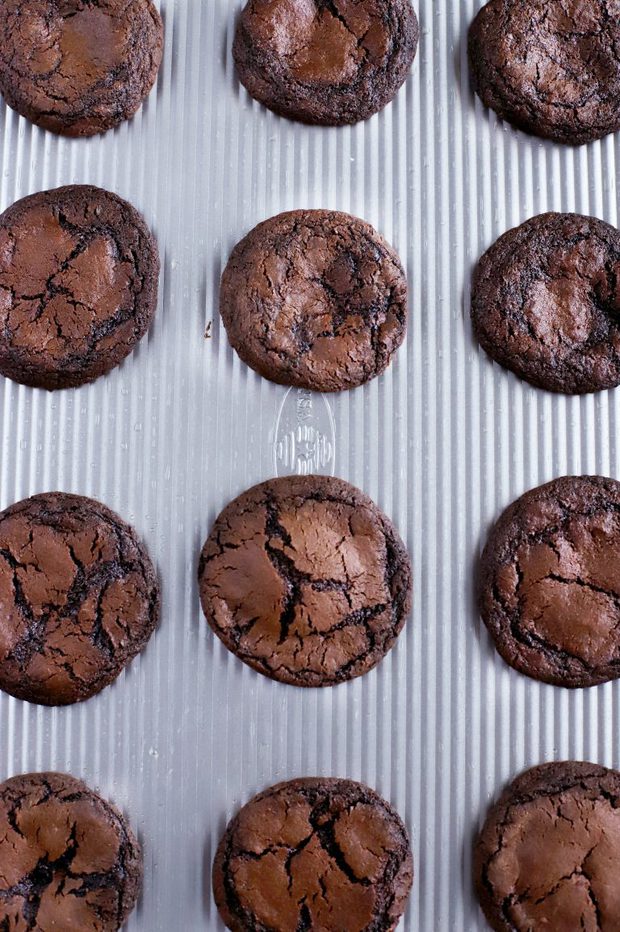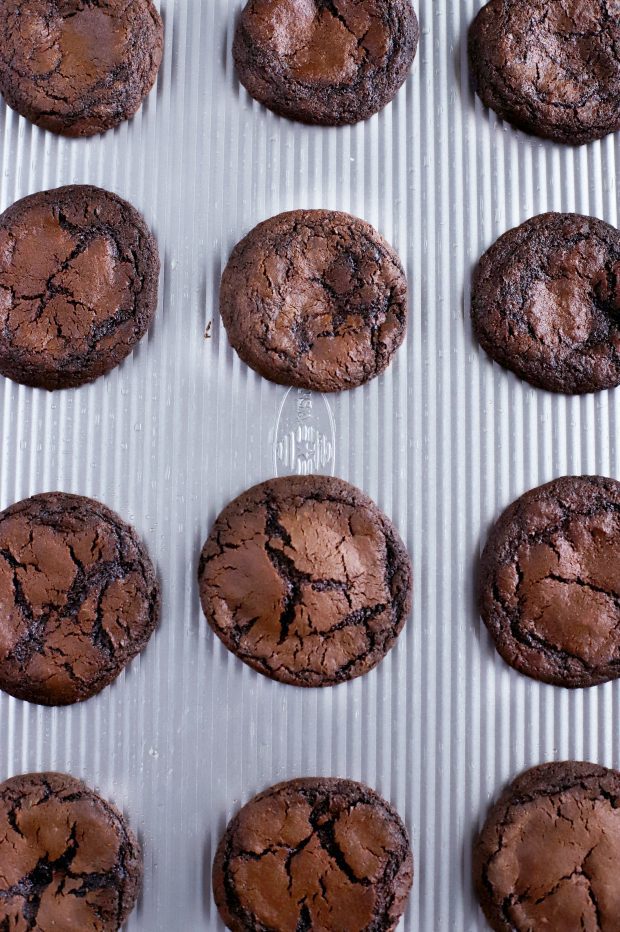 Rich and slightly bitter chocolate paired with peppermint makes for a luscious combination that brings out the spirit of the season (in my oh-so humble opinion).
If you are anything like me, you are starting to gear up for a month of a TON of baking.
There's something about the holidays that brings out my inner baker like no other time of year. Whether you are hosting a cookie exchange party, packing up cookies for family and friends who live near and far, or simply taking the time to treat yourself, making cookies is a must through the end of the year.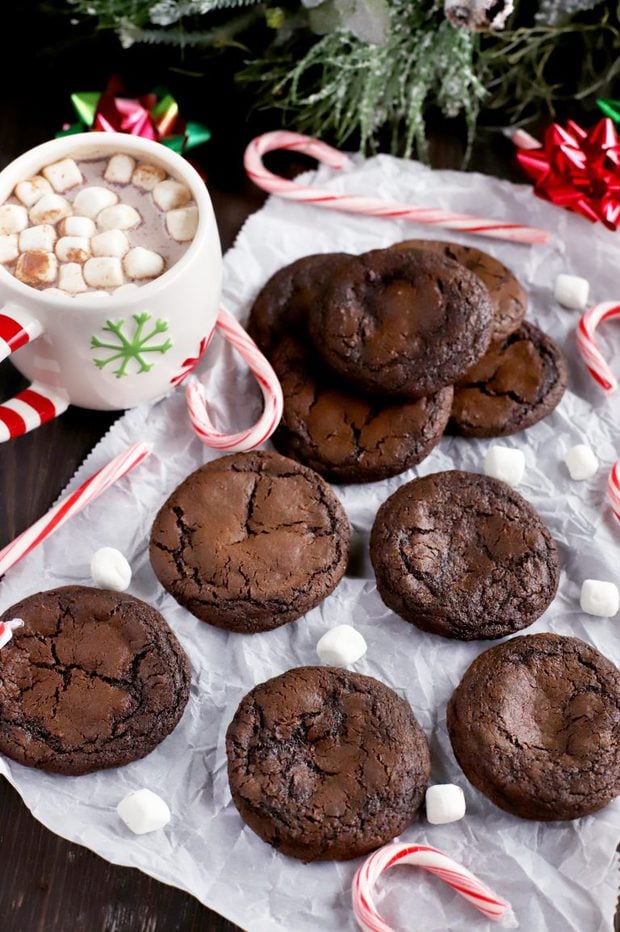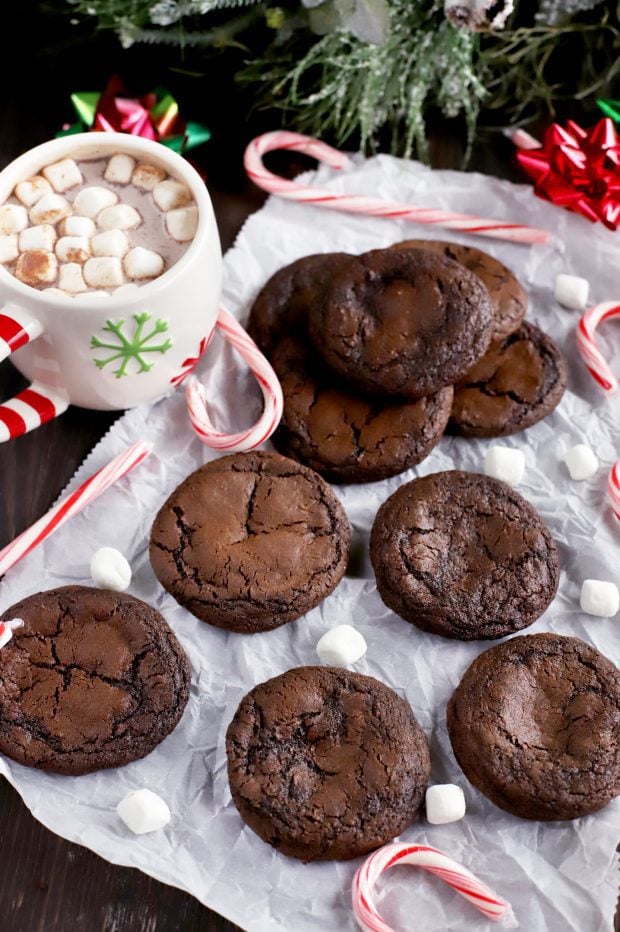 I talk a lot about the ingredients I use to bake my booty off, but I realized I haven't talked enough about the tools that make those baked items come out so perfectly.
One of the brands I've relied on is USA PAN. I love love love looooooove to bake cookies more than anything else, so I need baking sheets that will stand up to the task.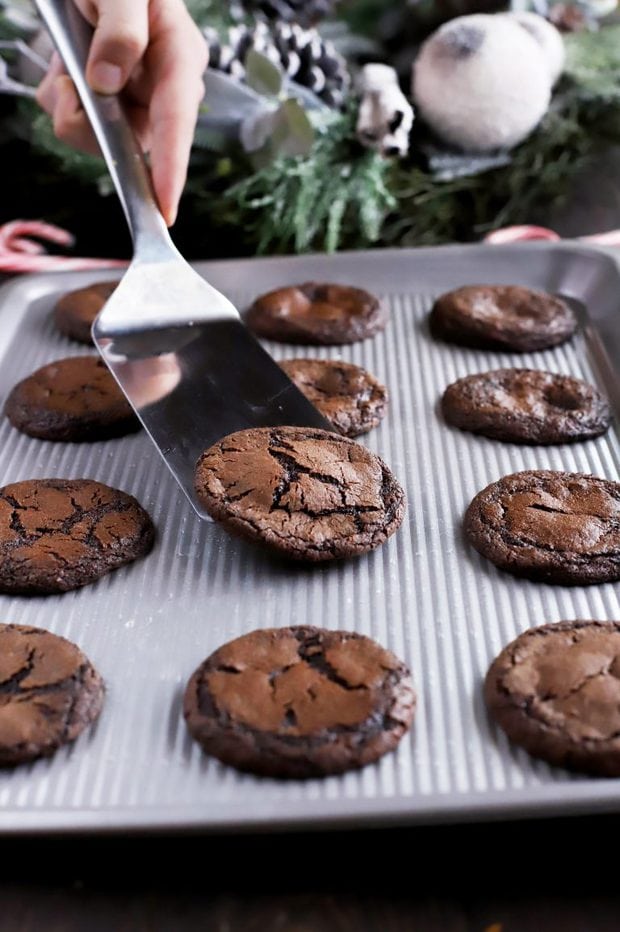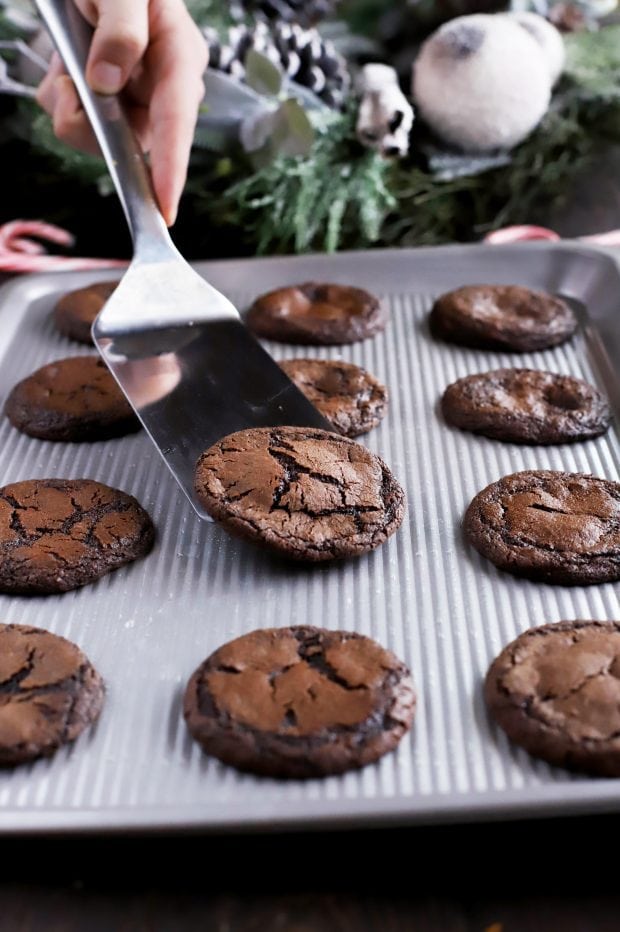 Working with baking sheets that warp and stain is one of my biggest pet peeves. I used to hate my sheet pans until I started working with USA PAN.
These are the only baking sheets you will ever need. I personally use their Heavy Duty Half Sheet Pan and Large Cookie Scoop Pan all the freaking time. They are strong, they don't warp, they have a non-stick coating that makes cleanup a breeze, AND they come with a lifetime warranty.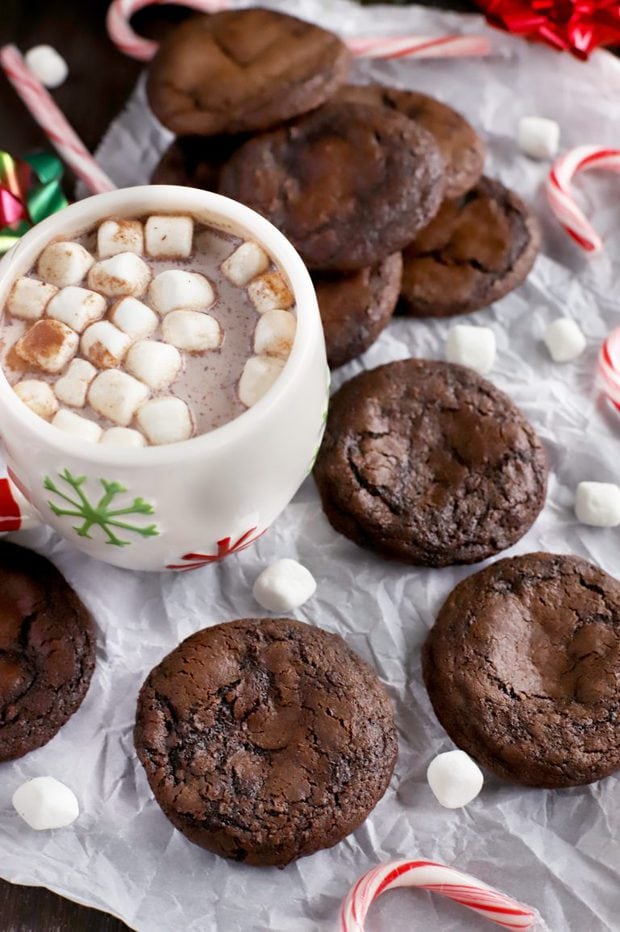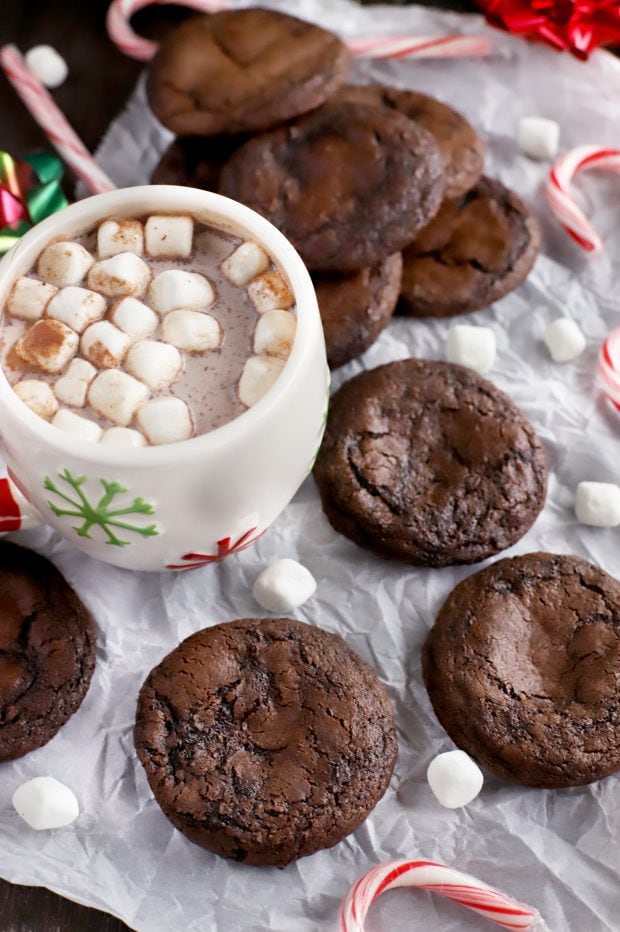 Honestly, the warranty is one of the things that makes these pans so outstanding. One of my best friends still has the quarter sheet baking pan from her mom that she is still using. It's going strong and without a single warp or stain.
Do you see that ridged texture? It's one of the signature aspects of the pans because it facilitates even air circulation and heat distribution. This helps your cookies bake more evenly.
Have a baker in your life you want to shop for? Here's my baking favorites gift guide!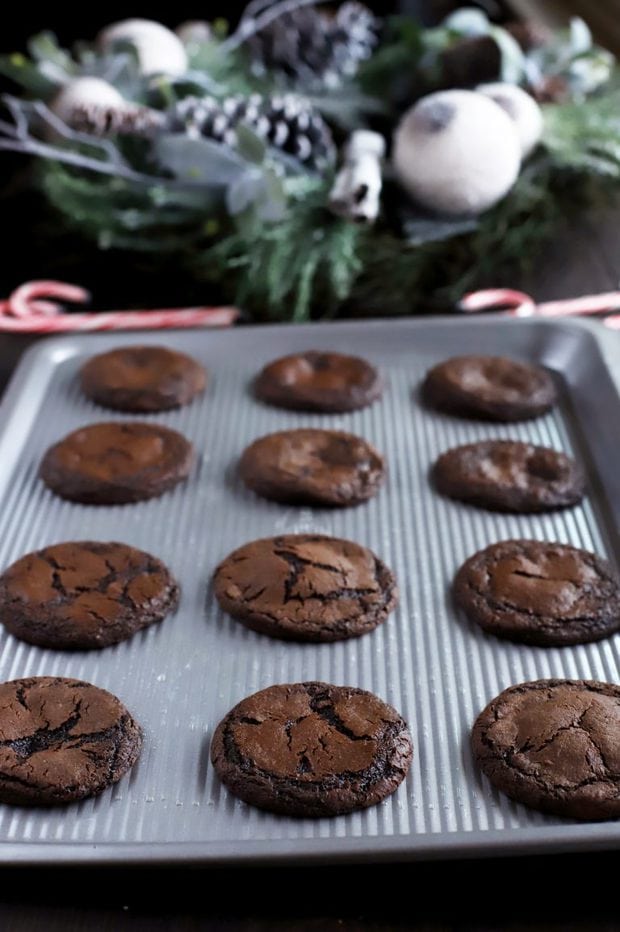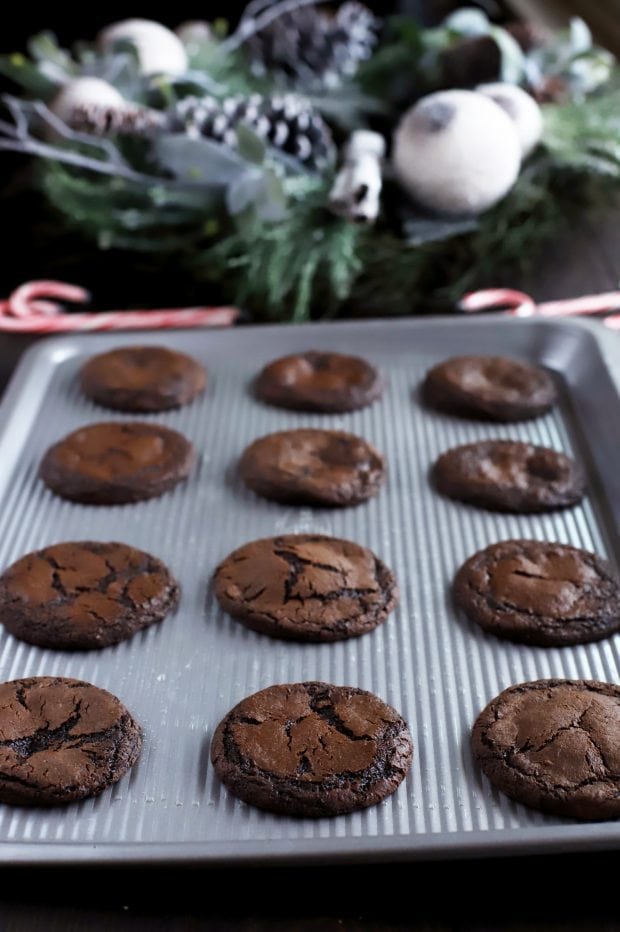 I mean, just look at those gorgeous cookies. They came out PERFECT and a huge part of that is due to the pans I cook them on.
You are going to totally lose your mind when you taste these cookies. They are chocolatey with just the right touch of peppermint, and the gooey marshmallow in the center is the icing on the cake. It's a mug of hot chocolate in cookie form!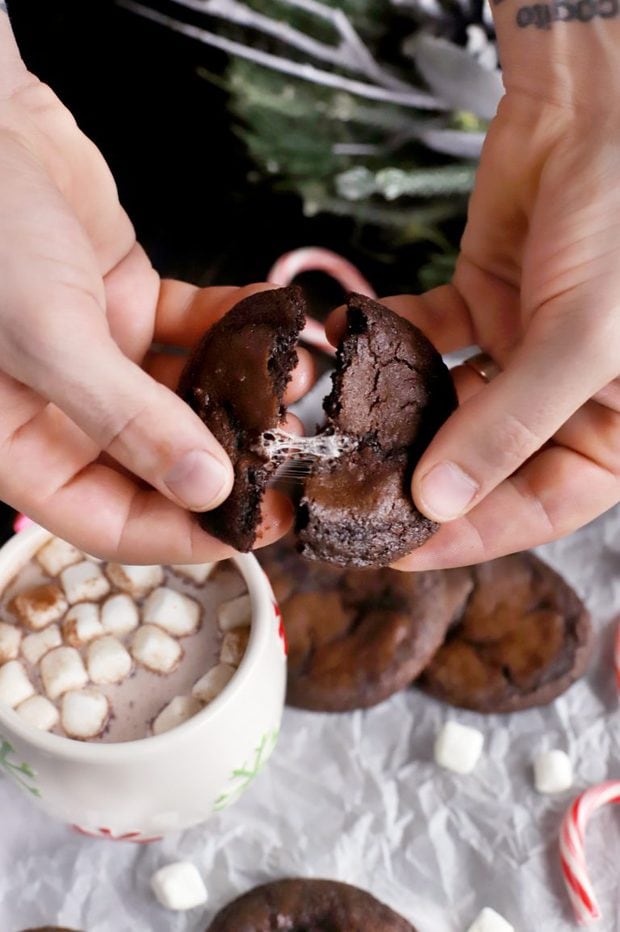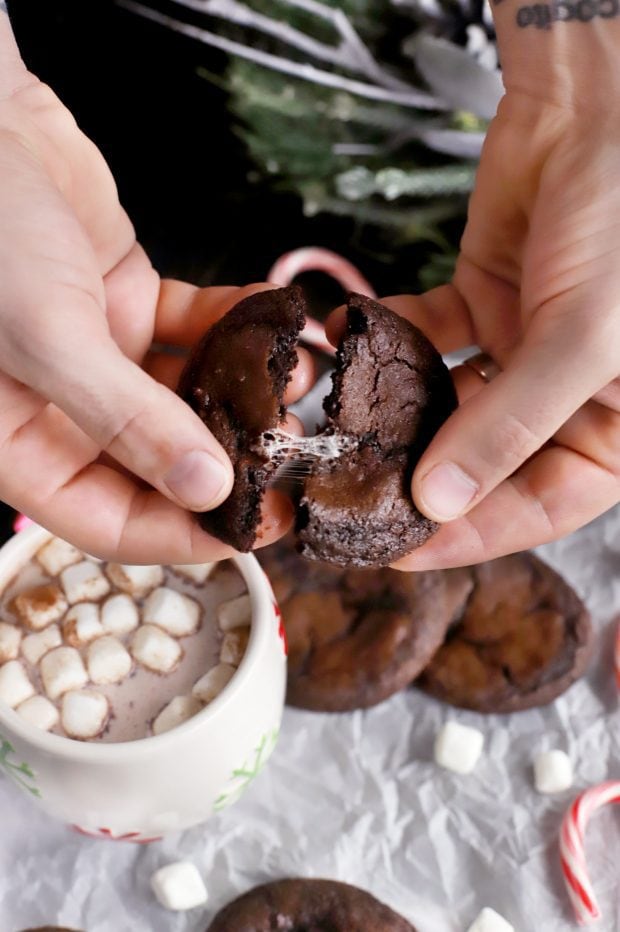 The only question is, would you share them or would you keep them for yourself?
This Recipe's Must Haves