Crispy Bourbon Buckeyes are a boozy chocolate and peanut butter treat that are perfect for handing out to friends and family this holiday season. The crispy rice cereal in these balls gives them a fun texture and the bourbon pairs oh-so well with the goodness that is chocolate and peanut butter. They are SO simple to make; you won't find an easier Christmas cookie to make!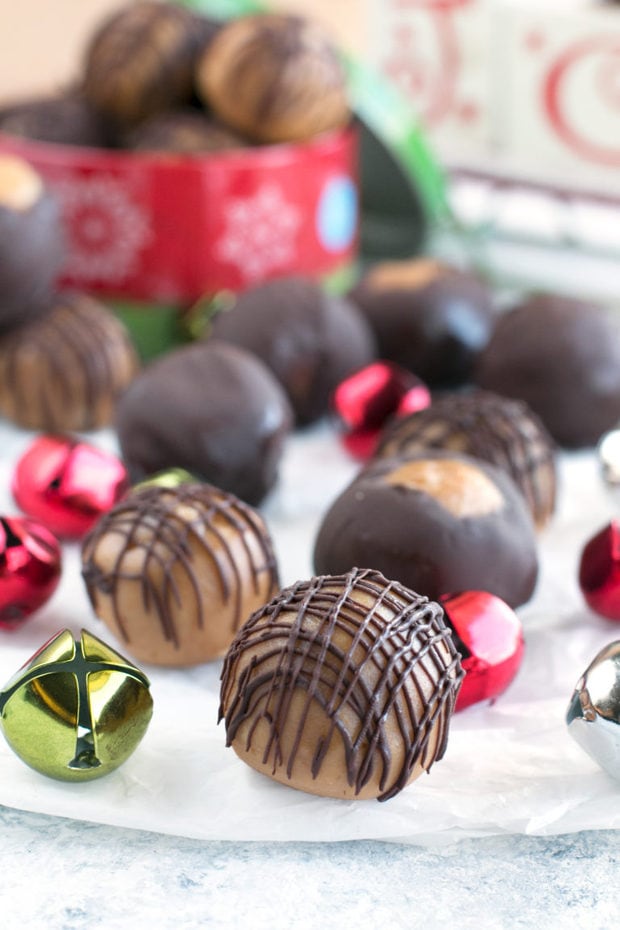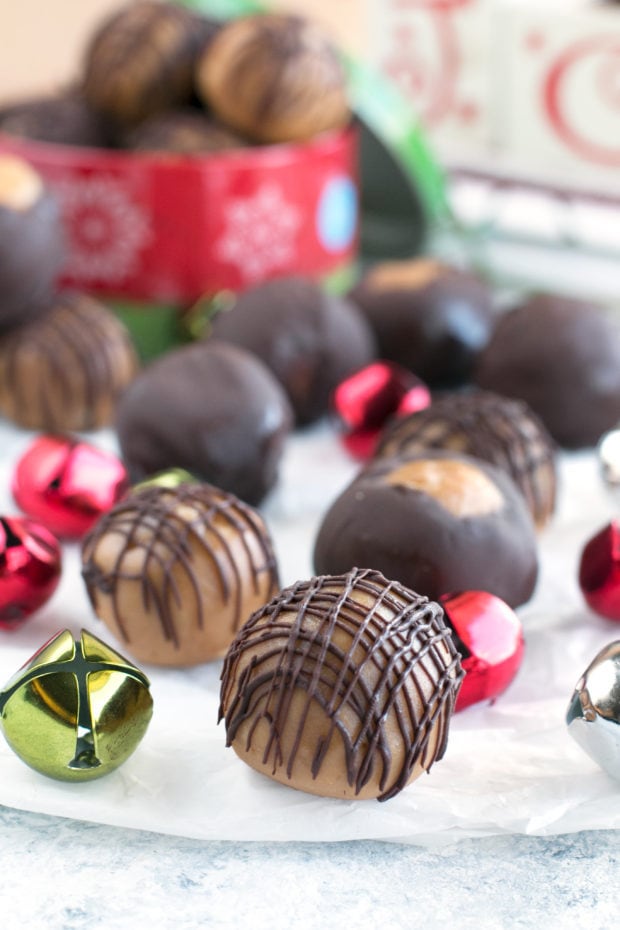 Please note that some of the links below are affiliate links. If you make a purchase through one of these links, I will receive a small commission. Thank you for supporting Cake 'n Knife!
Thanksgiving is wrapped up, and while you may still be working through all those leftovers… The holiday baking season has begun!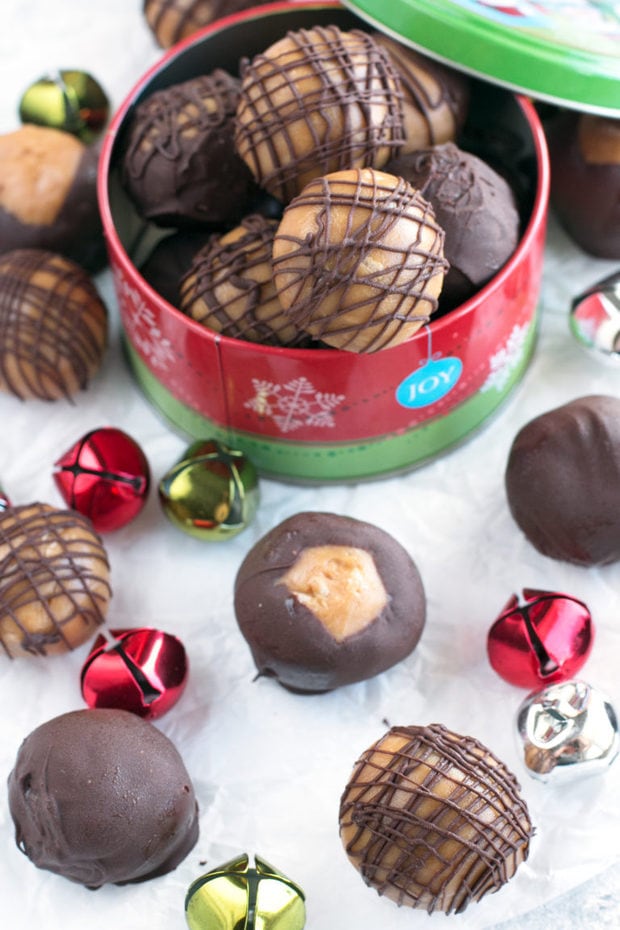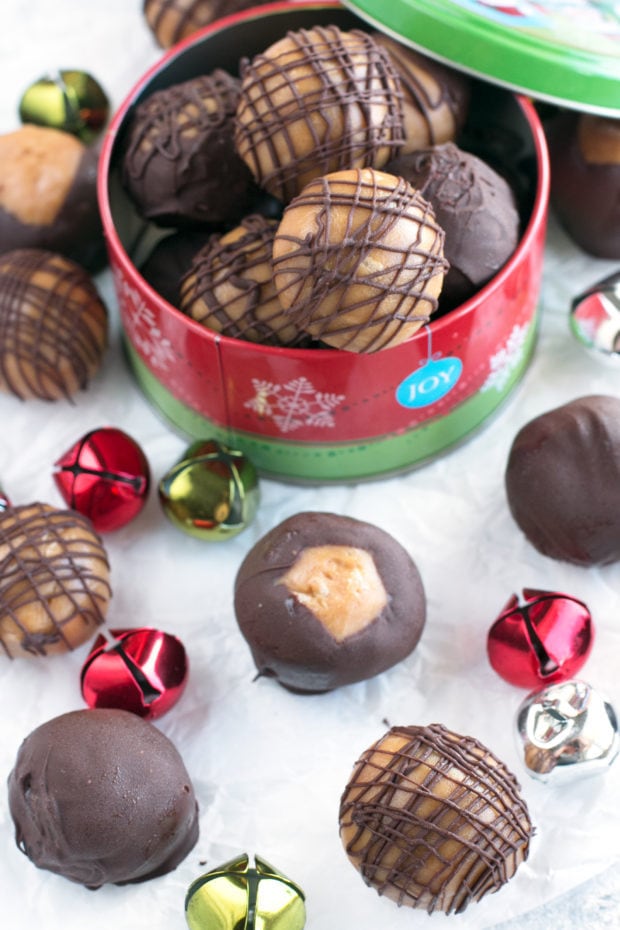 I have some amazing treats coming your way this month (not only for the 12 Days of Jolly Giveaways) and these cookies are kicking it all off.
Now I know these are technically no-bake, but that doesn't make them any less delicious and PERFECT for gifting to friends and family during the holiday season!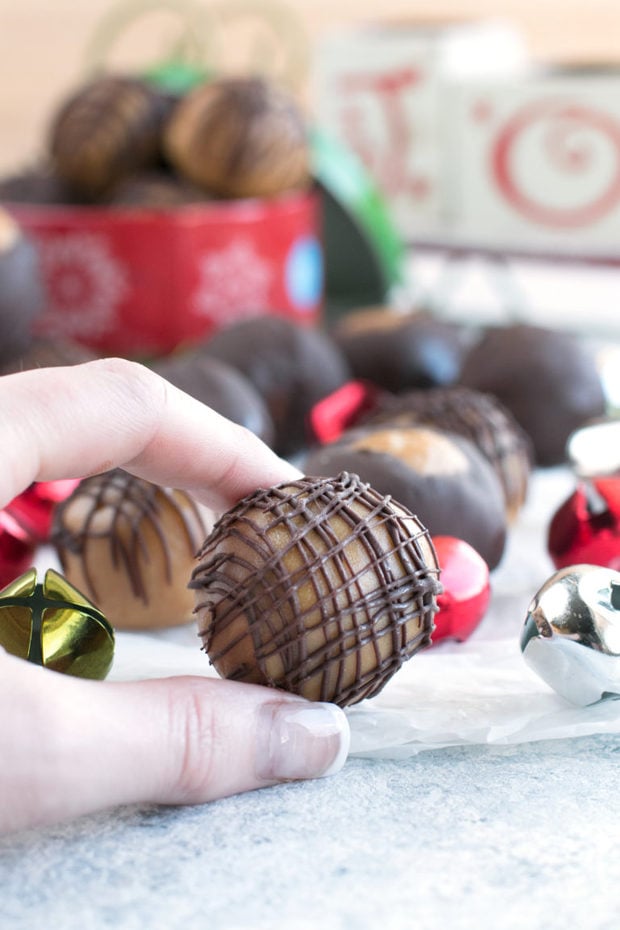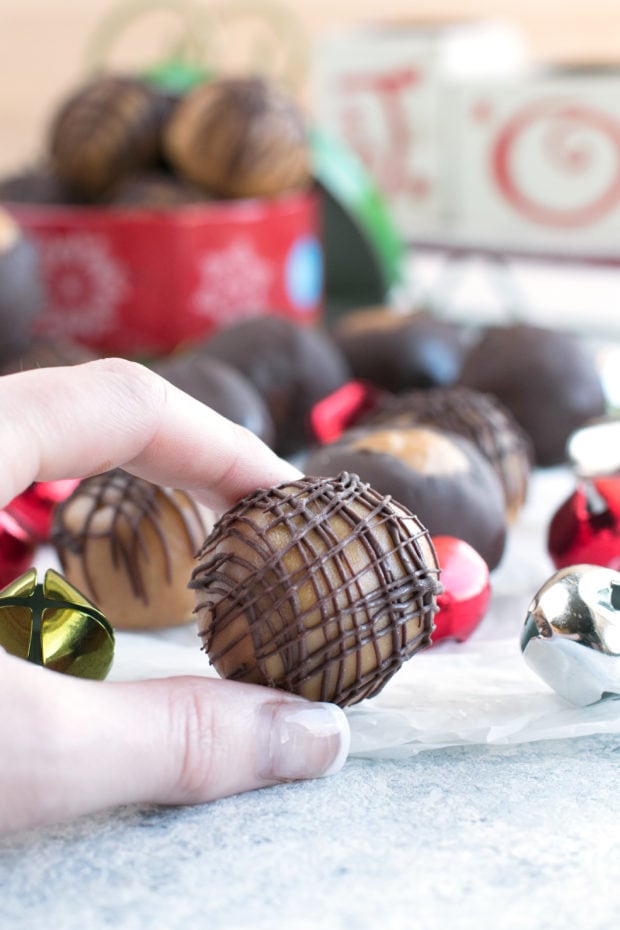 Buckeyes are a longstanding tradition on my mom's side of the family. My grandma used to make them alllllll the time, and she would add one thing to them to make them different than anyone else's…
She added Rice Krispies cereal! It might seem odd but I LOVE the texture that the little puffed rice pieces bring to the party. They stay crunchy in the balls and they give your tastebuds a little break from the rich and indulgent peanut butter and chocolate combination.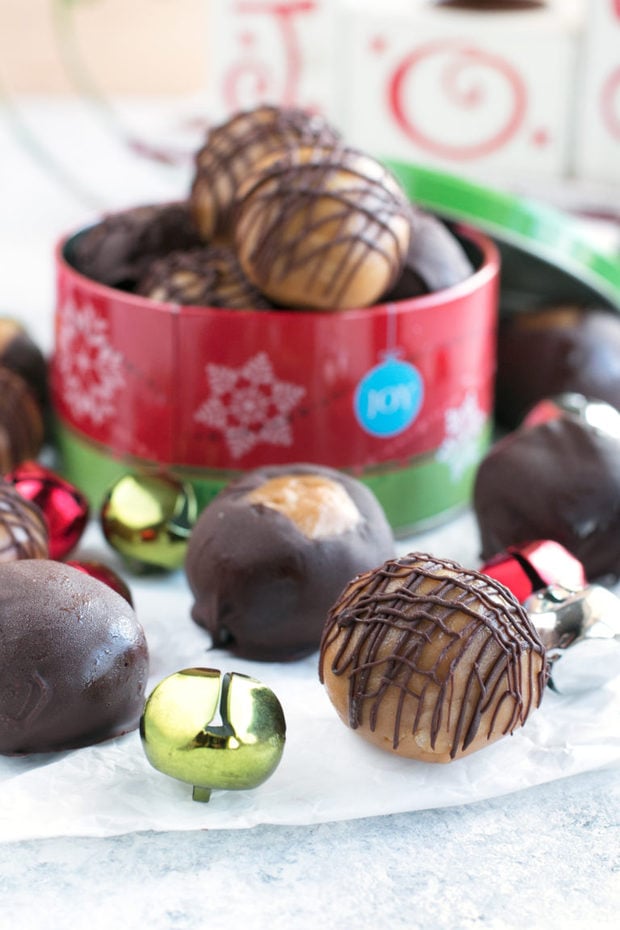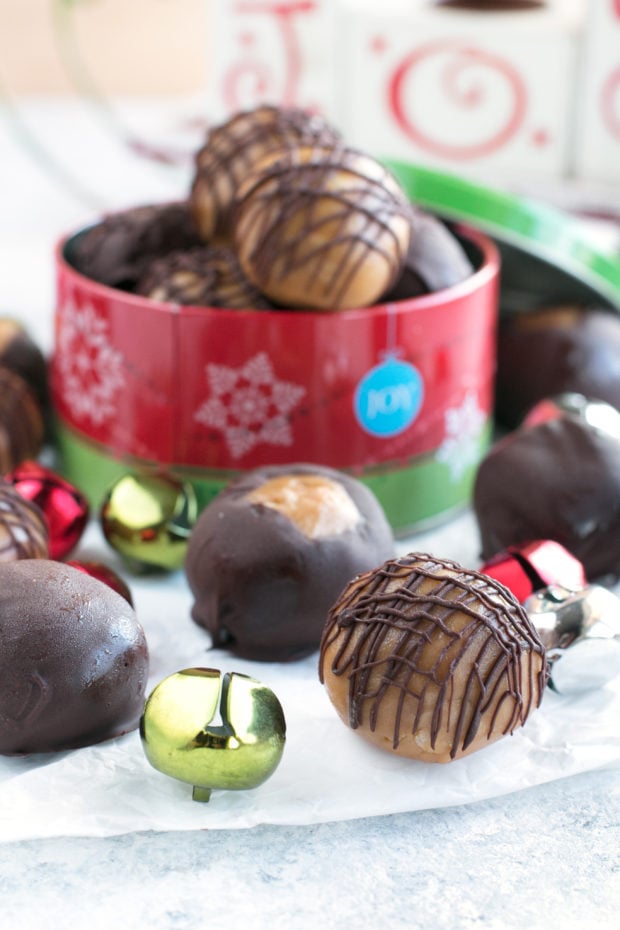 Of course, I had to put my own boozy spin on the whole thing, so I added bourbon.
Bourbon makes everything better, am I right?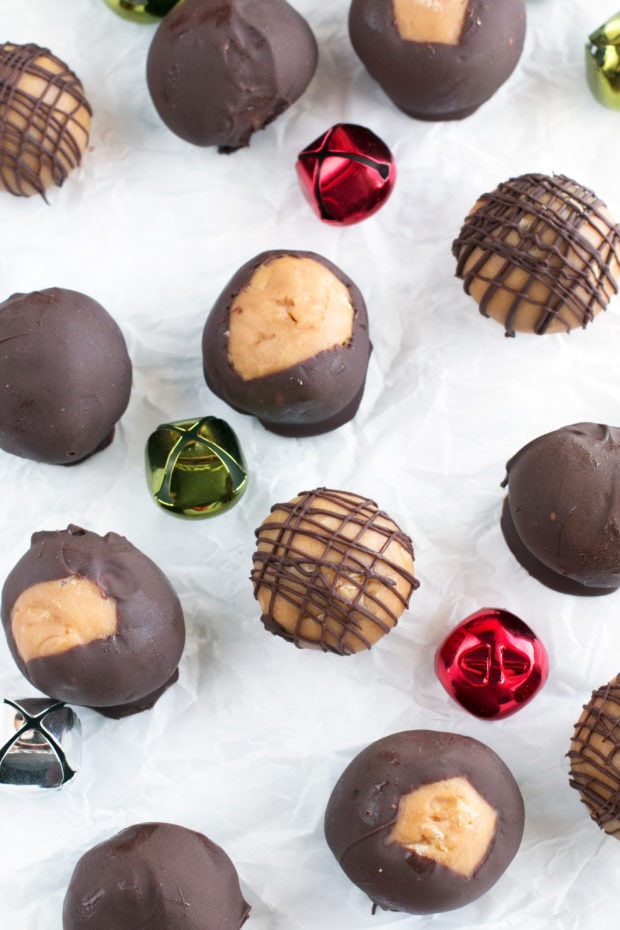 These are the best "adult" cookie ever. They are booze, they are rich and they are full of flavor. Pairing one with your after dinner coffee or even after dinner cocktail is an amazing treat any night of the year.
But something makes them even more sweet when you indulge in them during the holiday season…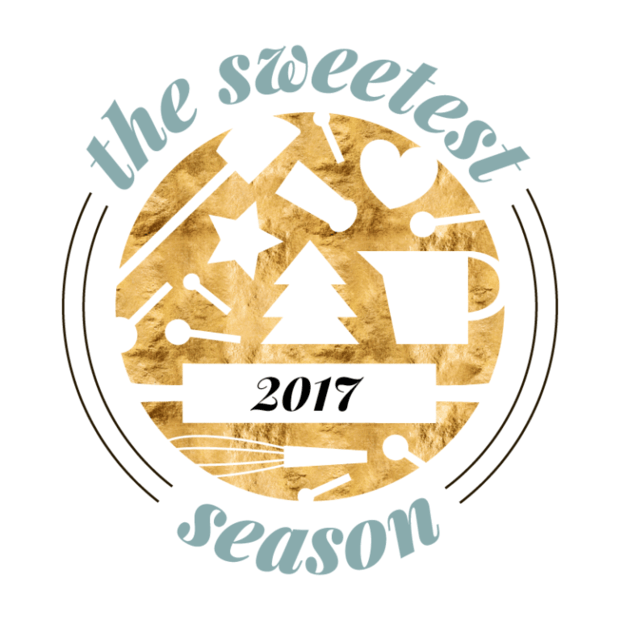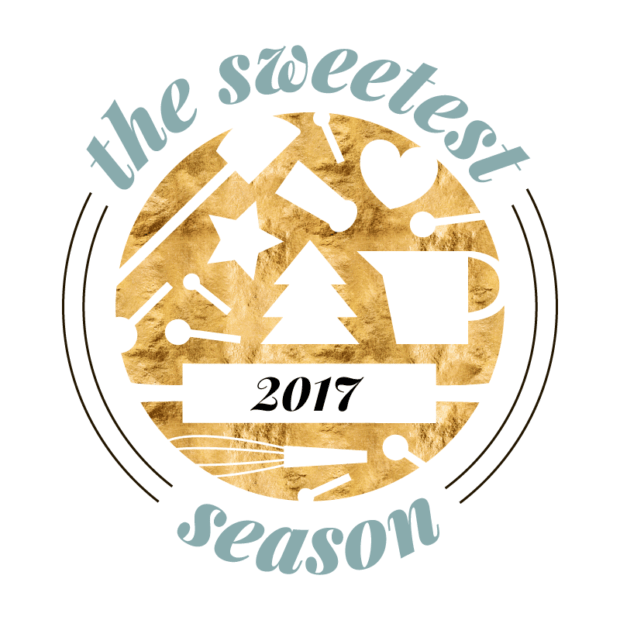 I am SUPER excited to share with you all these cookies because they are more than just amazing cookies… They are cookies that were made for a great cause! This week I am going my fellow blogging friends from all over the internet in a joint effort to raise money for Cookies for Kids' Cancer!
Cookies for Kids' Cancer is a recognized 501(c)3 non-profit organization dedicated to funding research for new, innovative and less-toxic treatments for childhood cancer. Since 2008, Cookies for Kids' Cancer has granted nearly $15 million to pediatric cancer research in the form of 100 research grants to leading pediatric cancer centers across the country. From these 100 grants have stemmed 37 treatments available to kids battling cancer TODAY.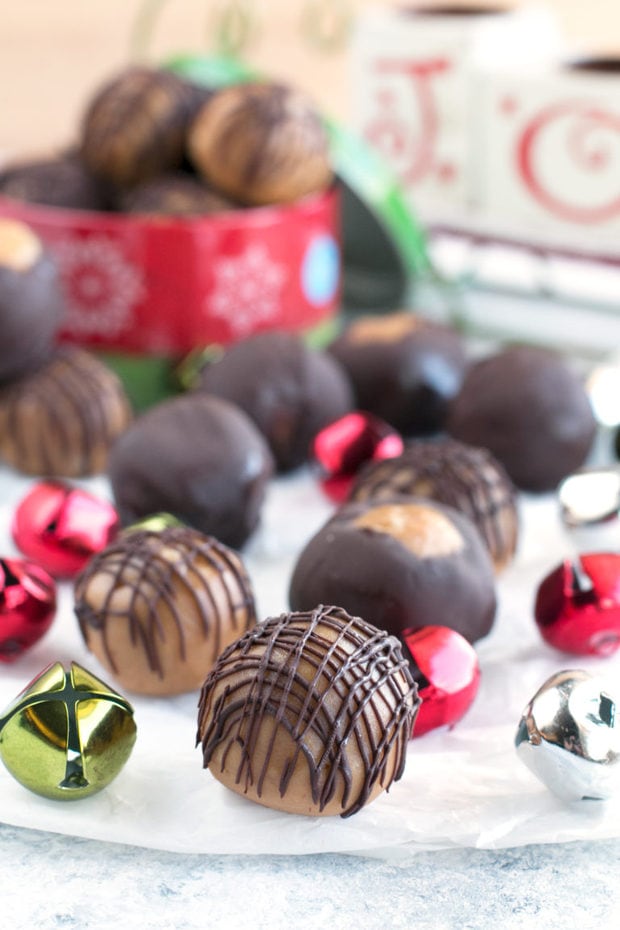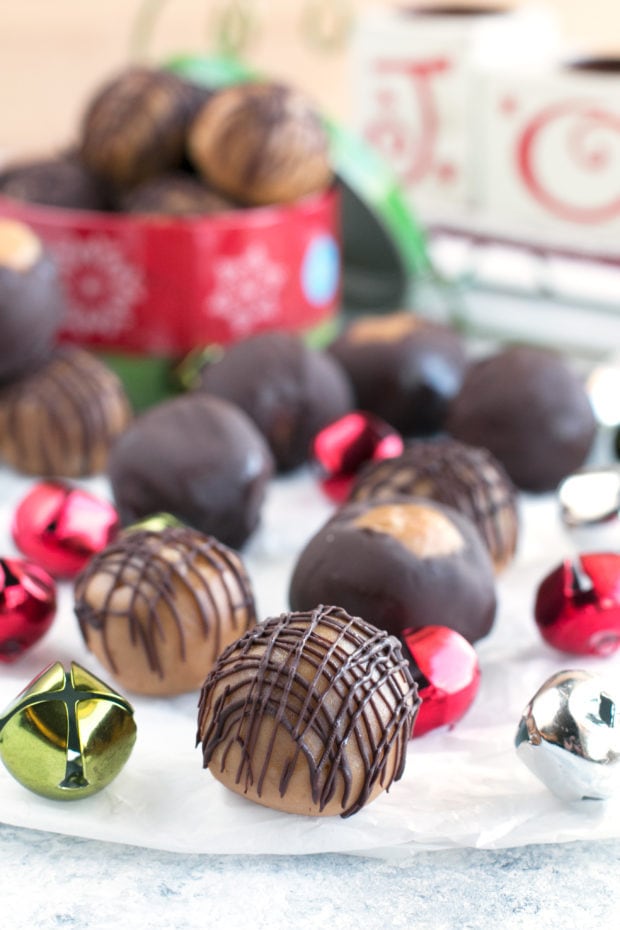 It all started when 2-year-old Liam Witt was diagnosed with childhood cancer in 2007. His parents Larry and Gretchen were shocked to learn of the lack of effective treatments for pediatric cancers due to lack of funding. They pledged to support the funding of research for safer, more effective treatments for children battling cancer. With the help of 250 volunteers, his mom Gretchen baked and sold 96,000 cookies, raising more than $400,000 for research. Word spread, and people nationwide began asking, "How can I help?" From that giant cookie bake, Cookies for Kids' Cancer was born.

Since cancer is the #1 cause of death by disease of children in the U.S., it's time to come together and help this amazing non-profit succeed! We started our fundraising with a bake sale (all the bloggers participating have donated!), but you can do ANYTHING to fund pediatric cancer research. Whether it's a bake sale, sports challenge, penny drive, swim-a-thon, flag football tournament, 5K sponsorship, cookie swap, or anything else, any amount raised can give hope to kids battling cancer. You can donate by clicking here and visiting the Cookies for Kids' Cancer website!
Keep an eye out for the #sweetestseasoncookies hashtag all week to see all the cookie goodness from all my blogger friends this week! Happy holidays friends!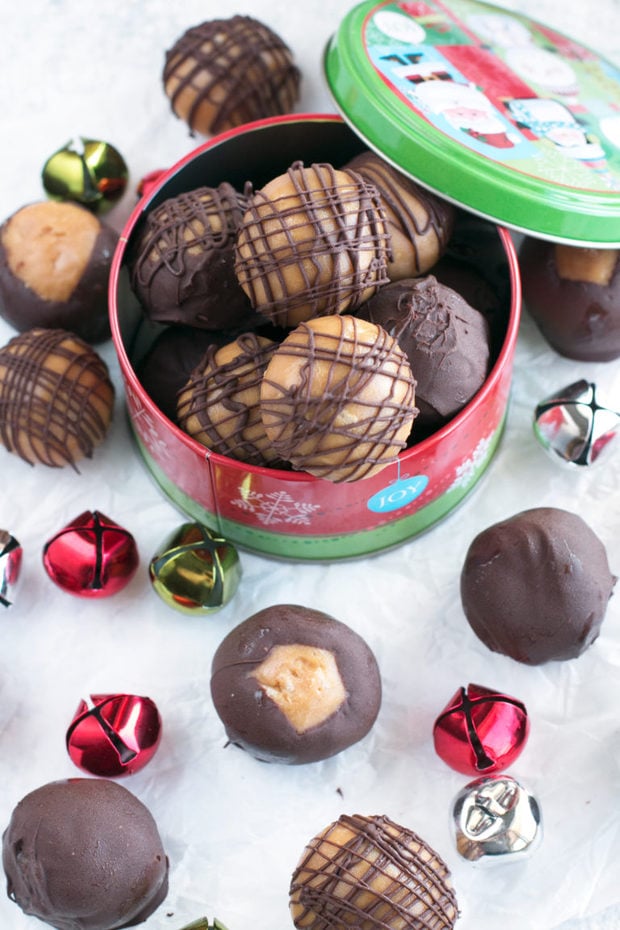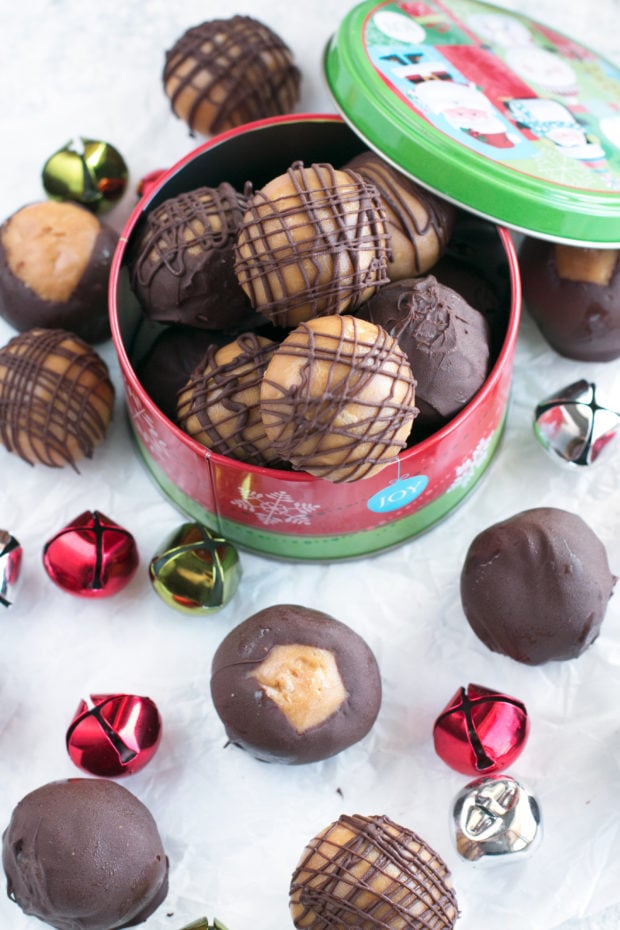 This Recipe's Must Haves
Pin this Crispy Bourbon Buckeyes recipe for later!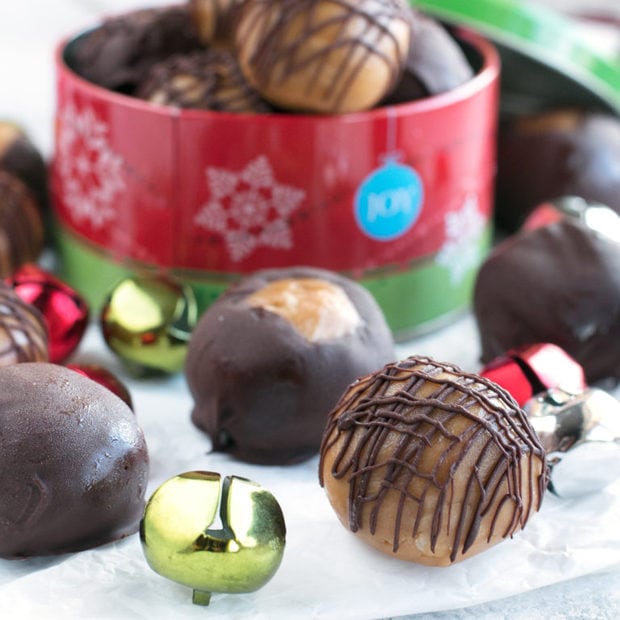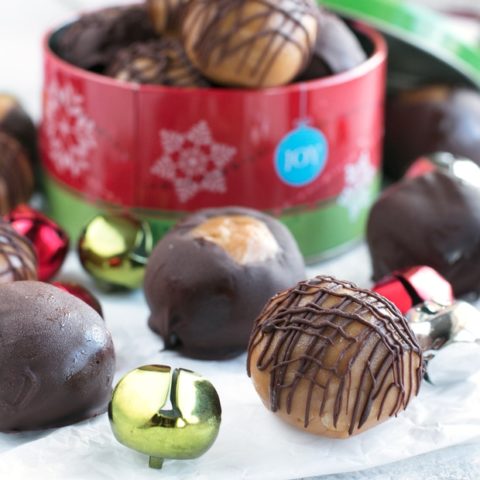 Crispy Bourbon Buckeyes
Yield:
Makes approximately 1 1/2 to 2 dozen
Total Time:
1 hour
10 minutes
Traditional buckeyes are taken up a notch with the addition of crispy cereal and bourbon!
Ingredients
2 cups + 2 Tbsp confectioners' sugar
1 cup + 2 Tbsp sweetened, smooth peanut butter
4 Tbsp unsalted butter, melted
1 tsp vanilla extract
2 1/2 oz bourbon
1/2 tsp kosher salt
1/2 cup Rice Krispies cereal
10 oz dark chocolate
Instructions
Line a rimmed baking sheet with parchment paper.
In the bowl of a stand mixer, add confectioners' sugar, peanut butter, butter, vanilla, bourbon and salt. Mix together with the paddle attachment until smooth, approximately 1 minute. Fold in Rice Krispies.
Portion out the peanut butter mixture into 1 Tbsp balls. Roll the balls into circles with your palms. Add to the lined baking sheet, cover with plastic wrap and chill in the freezer until firm, approximately 30 minutes.
Before the balls are done chilling, melt the chocolate. In a small microwave-safe bowl, melt chocolate in 15 second increments, stirring in between until the chocolate is melted.
Coat the buckeyes to your liking, whether covering them completely, dipping to coat 3/4 of each, or drizzling chocolate on top.
Once finished coating the buckeyes, add them to the refrigerator until the chocolate is set, approximately 30 minutes.