Soup and Stews
A hearty bowl of soup or stew takes away the blues any day of the year. It took me many years to become a fan of soups, but now I am obsessed and you'll find the results of that obsession right here. Also I highly recommend the spicy taco chili – it's a favorite that I make ALL the time!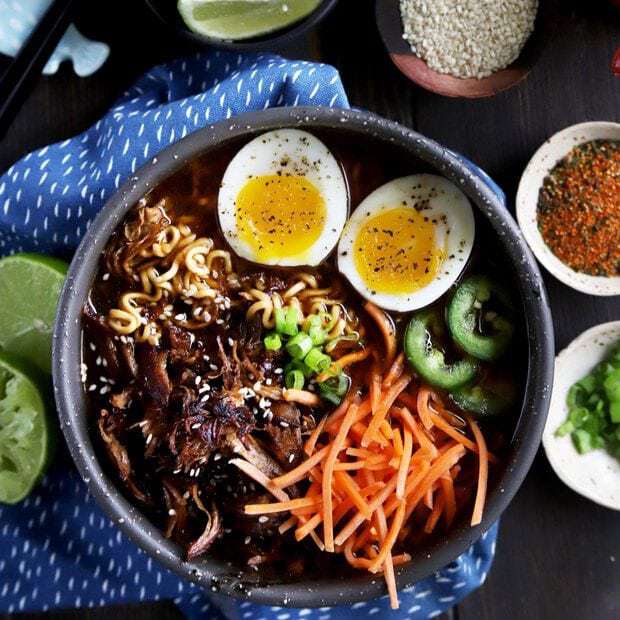 Spicy Pork Instant Pot Ramen
Spicy Crispy Pork Instant Pot Ramen is one of the best dinner recipes ever. The homemade broth with caramelized pork and all the toppings you love are just the comforting meal you need tonight. It's like taking a trip to Japan, right in your own home!
most popular