Salted Caramel Manhattan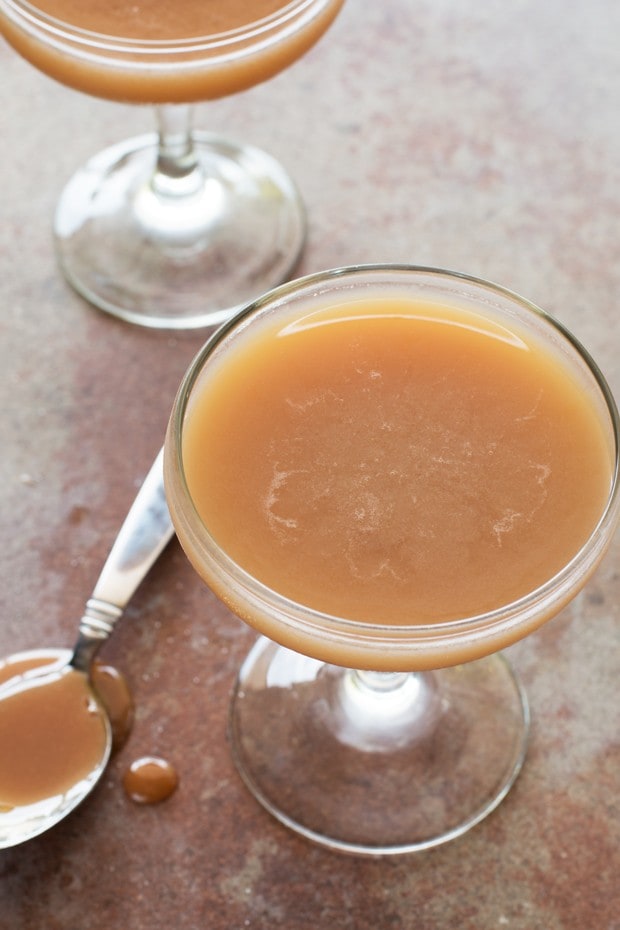 You have no idea how long it's taken me to make a version of this salted caramel Manhattan that didn't immediately get thrown out after one sip.
When I was at Food Blog Forum in Orlando this year, there were these Salted Caramel Manhattans… I remember swooning over the first sip and subsequently having one too many, resulting in a midnight pizza order and cold pizza for breakfast the following day (oh how fun it is to be a grown-up on vacation, amIright?).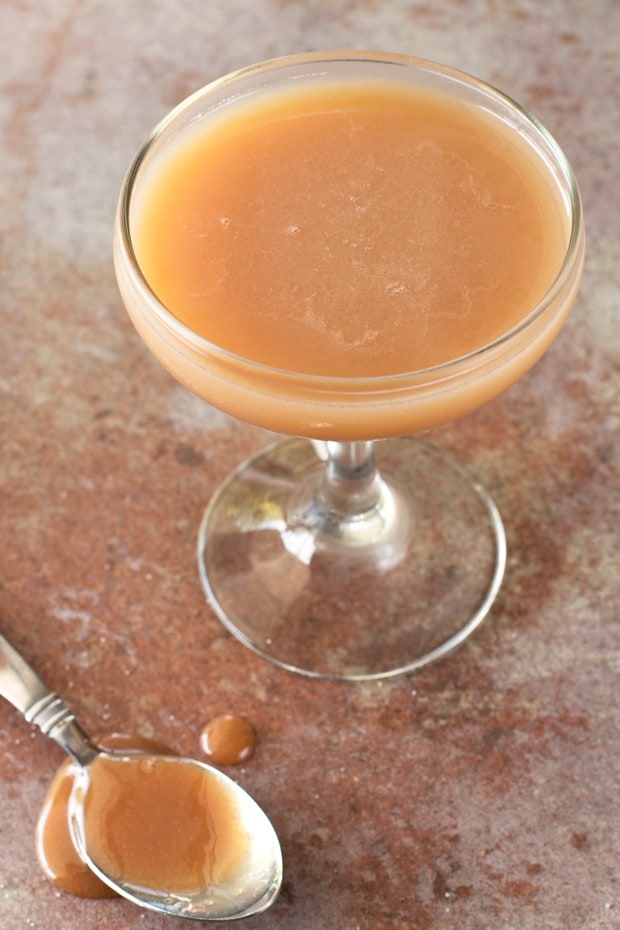 But these Salted Caramel Manhattans… I like to describe them as smooth and sultry because they keep beckoning you back for another sip, just like a lounge singer propped up against a grand piano (what a scene I am setting for you, huh?). The depth of the caramel notes make you melt into your seat, with a hint of salt teasing your tongue.
Are you swooning yet?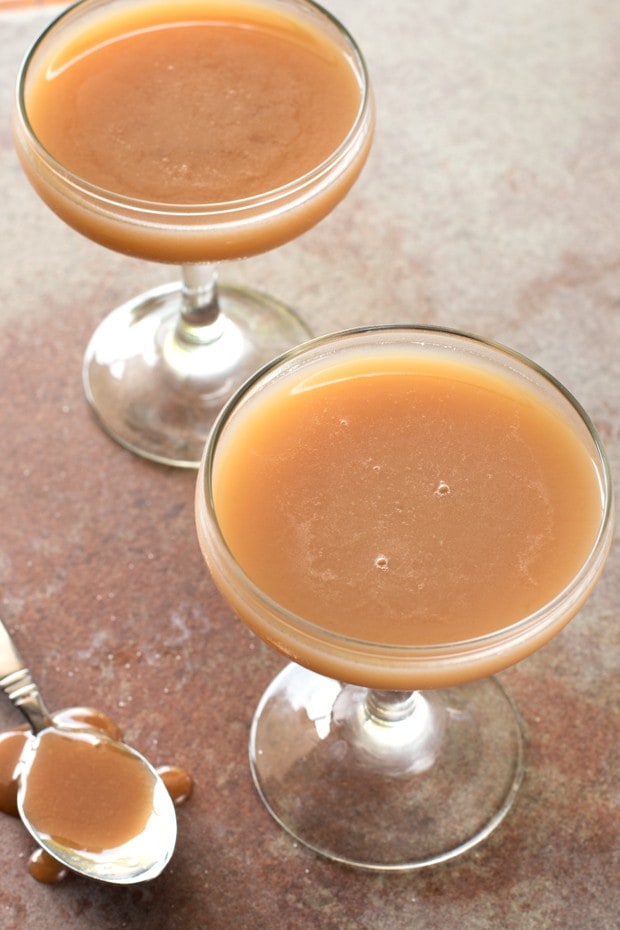 All I can say is you have to try one of these to really understand their unique pull. So that's your mission tonight. Taste, enjoy and see if you can stop after just one – if you can, you get a medal in my book.
If you are heading to Disney World, hit up the Grand Floridian's Mizner's Lounge and grab a Salted Caramel Manhattan for the true experience. I'm praying they are still serving them because if they aren't, that's tragic!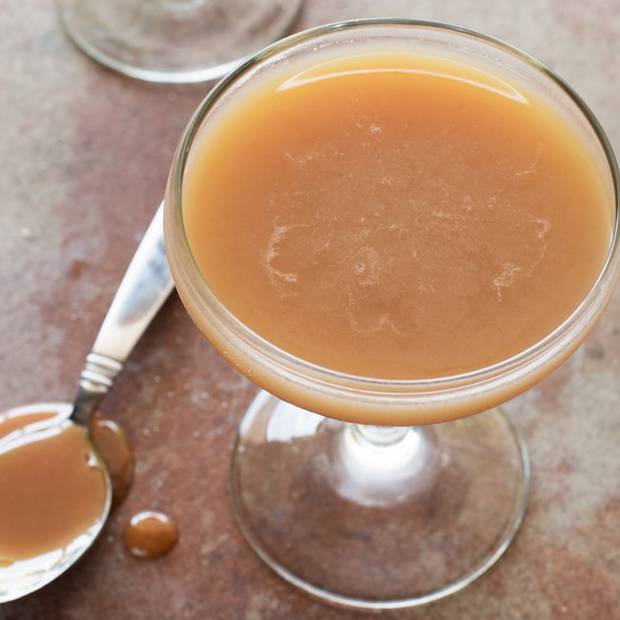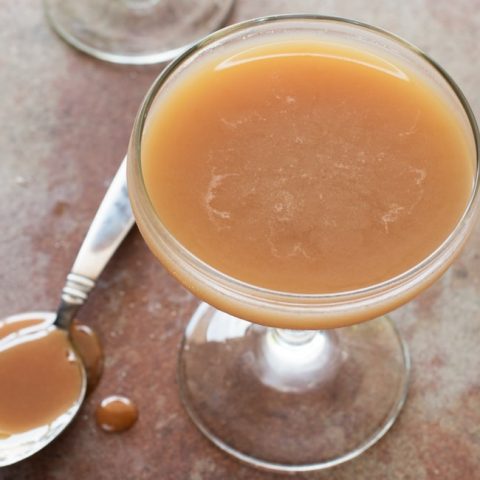 Salted Caramel Manhattan
Salted caramel makes the traditional Manhattan even more sultry.
Ingredients
1 1/2 oz whiskey
1/2 oz vermouth
1 dash bitters
3/4 oz caramel sauce
1/8 tsp salt
Instructions
Combine all ingredients in a shaker filled three-quarters full with ice. Shake well and strain into a chilled glass.