Next week is a pretty big day in the good ol' U S of A!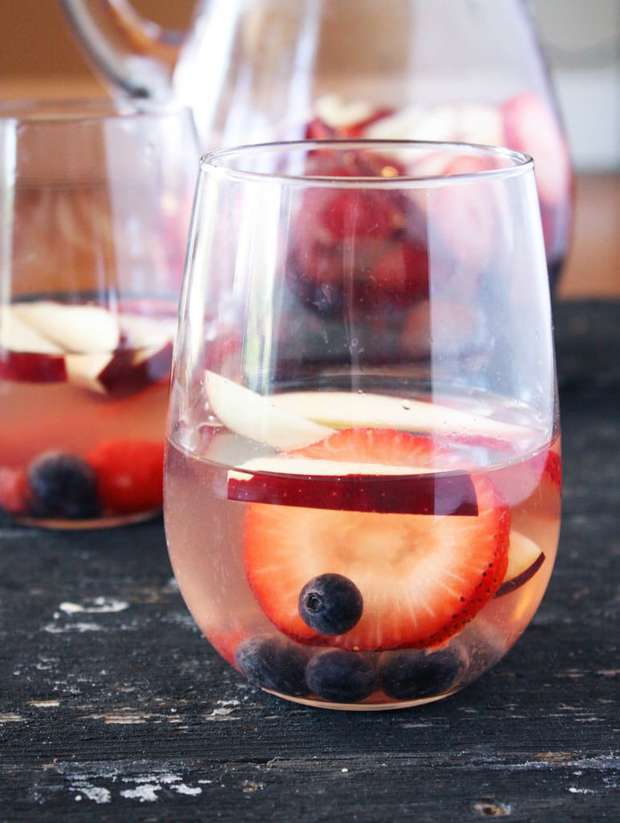 Normally my celebrations don't go further than firing up the grill and watching fireworks (from a distance of course, we all know I have a tendency to burn things so me playing with fireworks would be tempting fate just a bit…).
This year I decided to get a little more patriotic and since there is no way (that I can think of) to make my burgers and hot dogs red, white, and blue – I turn to the booze. Naturally.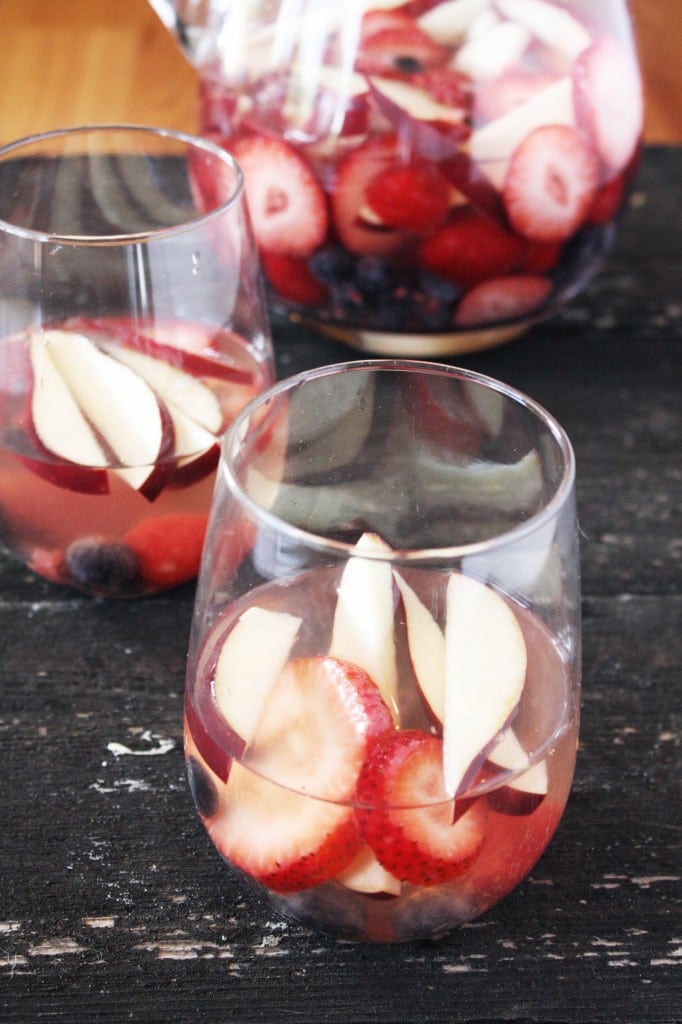 Because really, who doesn't like red, white, and blue foods/drinks on July 4th? It's simply a must.
It is H-O-T here in Denver. I am dying and none of my clothes are breathable… so yea, imagine my pain. On top of that, yesterday was the hottest day of the year (so far…) and I had to host an event. Outside. Heat + concrete + 4 hours in sweltering heat while on my feet most of the time = UGH.
Of course there also happened to be 5 million moths in our event area. I am pretty sure they were all trying to hide from the sun under our not-so-cool tent. Have I mentioned I am not a huge fan of the insect world? Especially moths. Yes, I know they can't bite me. They still completely freak me out.
Now I am going to have to whip up another batch of this sangria just to ease me through the post-traumatic stress.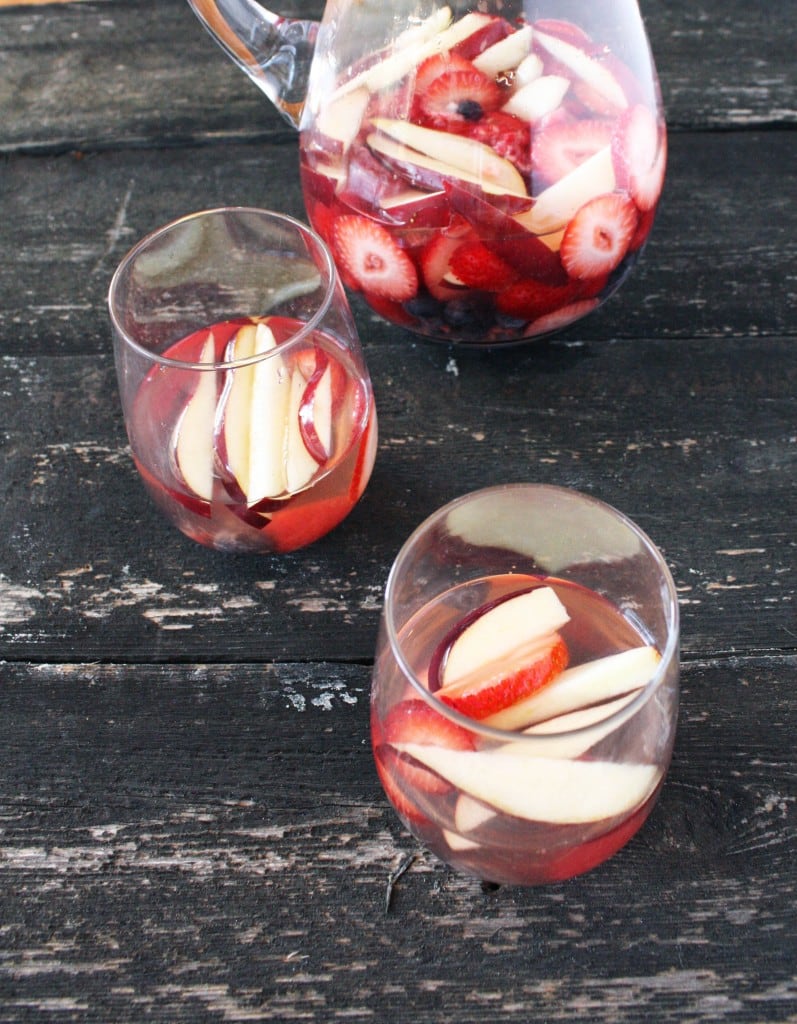 I am calmer already…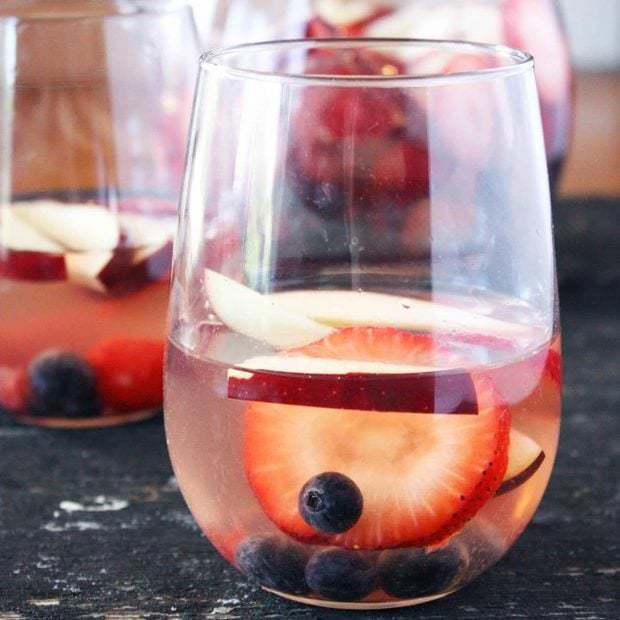 Red, White, & Blue Sangria
The perfect drink for your July 4th festivities!
Ingredients
2 bottles white wine (I used Pinot Grigio)
6 oz blueberries
6 oz raspberries
8 oz strawberries, thinly sliced
1 red apple, thinly sliced
4 tbsp Grand Marnier
2 tbsp sugar
Instructions
Combine fruit and wine in a pitcher and let sit in the refrigerator for at least 24 hours. Remove from refrigerator and add Grand Marnier and sugar. Stir until sugar dissolves. Serve sangria immediately and make sure every glass gets some fruit.