A Nutella Cherry Tart is the only summer picnic dessert you need in your life this summer. It's rich, fruity and packed with Nutella for all you Nutella-obsessed folks out there – essentially it's like eating a Nutella-covered cherry. You're welcome.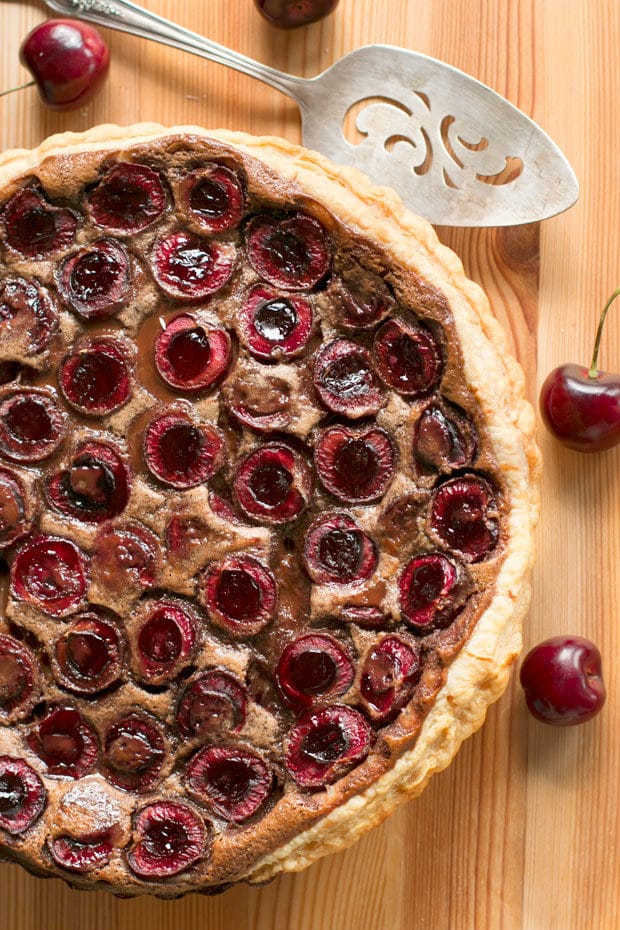 I'm back on the Nutella addiction train, friends… and it's not looking good. I might have bought the extra large tub just to make this recipe. MISTAKE. I started eating it by the spoonful as soon as this Nutella cherry tart disappeared (it barely lasted 3 days…). I keep telling myself, this is the LAST TIME, Meghan. After tonight, you are hiding the Nutella from yourself so you don't keep going back for more with every episode of Scandal that you binge-watch on Netflix…
If I ever figure out a place to seriously hide the Nutella from myself, I'll let you know. At this point I should just call in a friend to hide it from me – though let's be real, that'll just result in me desperately trying to find it at midnight after a particularly stressful week.
That's a pretty picture I just painted for you isn't it?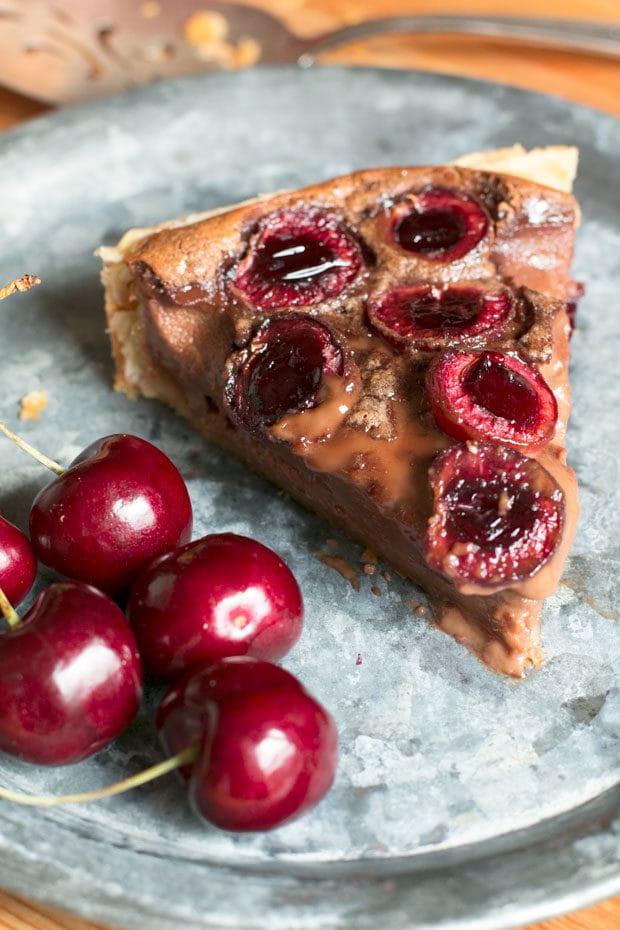 Speaking of pretty picture, last week I spent the day cooking with Stephanie over at Sustaining the Powers and OMG it was way too much fun. She taught me how to make these gorgeous strawberry avocado spring rolls (I'll share the link to that recipe with you all soooooooon) and I taught her how to indulge in way too much Nutella while cooking.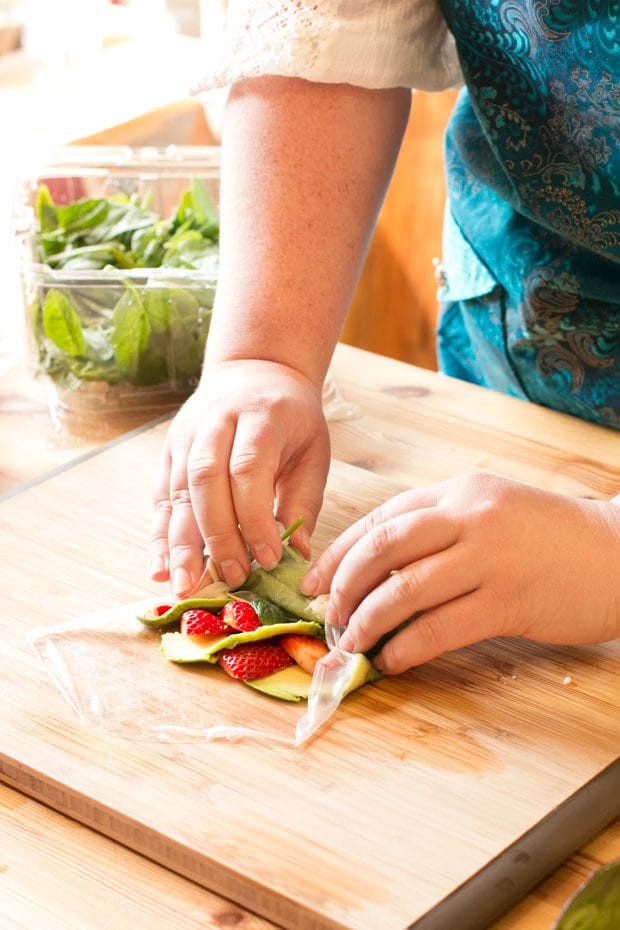 This collab is all about my favorite summer activity – picnicking! What's better than grabbing some friends and heading to the park with boatloads of food and wine to spend the afternoon lazing away on picnic blankets? Answer = not much.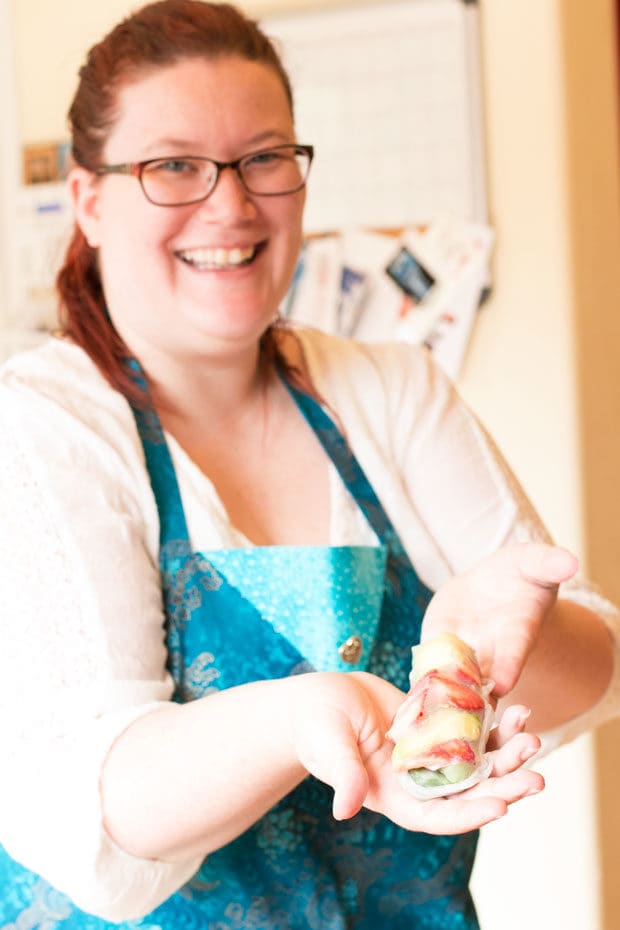 The first recipe I'm sharing with you all is this Nutella cherry tart. It's perfect to serve warm or even chilled because of it's custard base. The custard is rich and full of Nutella flavor so the bright cherries cut through the decadence to remind you it's still the middle of summer.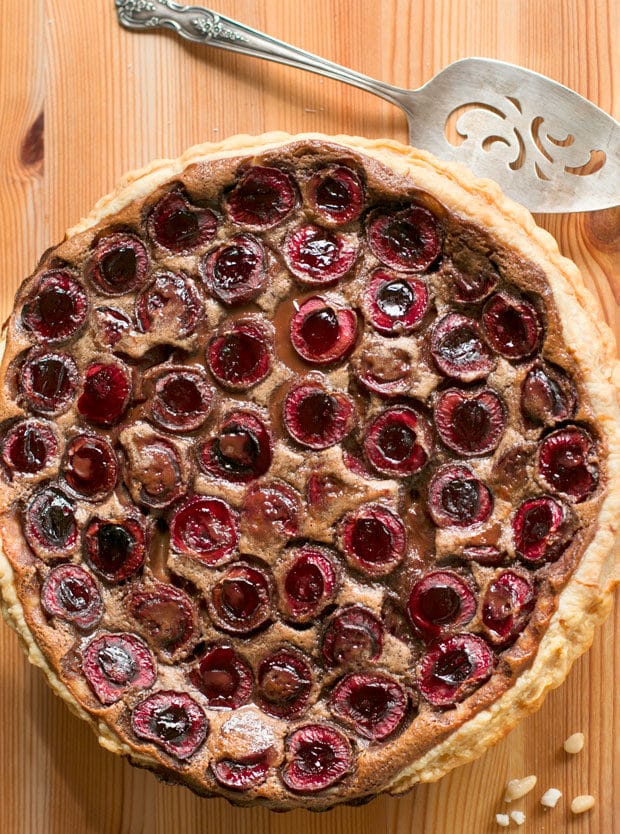 Plus, since you're using puff pastry as the tart crust, there is seriously minimal effort involved. The most complicated part is trying to decide how you want to decorate the top of the tart with the cherries. #foodbloggerproblems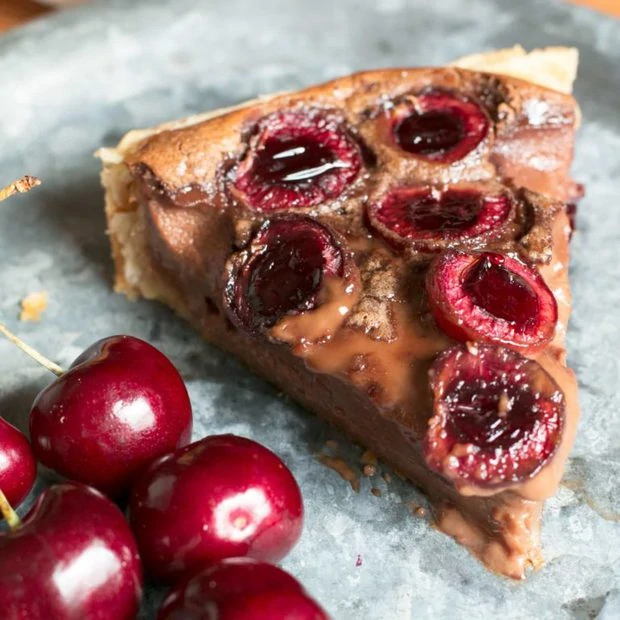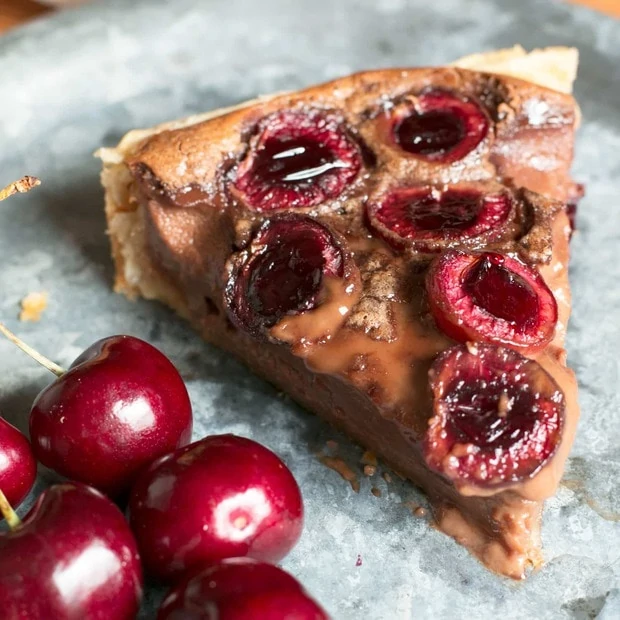 Nutella Cherry Tart
What goes better together than Nutella and cherries? Nothing.
Ingredients
1 sheet frozen puff pastry, thawed
3 large eggs
2/3 cup nutella
2/3 cup whole milk
2/3 cup heavy cream
1 1/2 cups pitted and halved cherries
Instructions
On a lightly floured surface, roll out the puff pastry to 12-inch round, trimming the corners as necessary. Line a 9-inch round tart or quiche pan with the rolled out puff pastry (note: if the tart pan is deep, the pastry will not come all the way to the top). Refrigerate the dough until ready to use.
In a large bowl, whisk together eggs and nutella until smooth. Add milk and cream and whisk until well combined. Pour the custard into the tart shell.
Decorate the top of the custard with the halved cherries, cut side facing up, as desired. Bake for 50 to 55 minutes.
Cool at least 20 minutes before slicing and serving. Note this tart can be served warm or you can chill it completely to serve cold!