Truffle Deviled Eggs
The Easter Bunny is starting to hop hop hop this way!
I have always been a huge fan of deviled eggs. Something about the tangy devilish filling makes me regress right back to those happy childhood memories of Easter egg hunts and frilly spring dresses.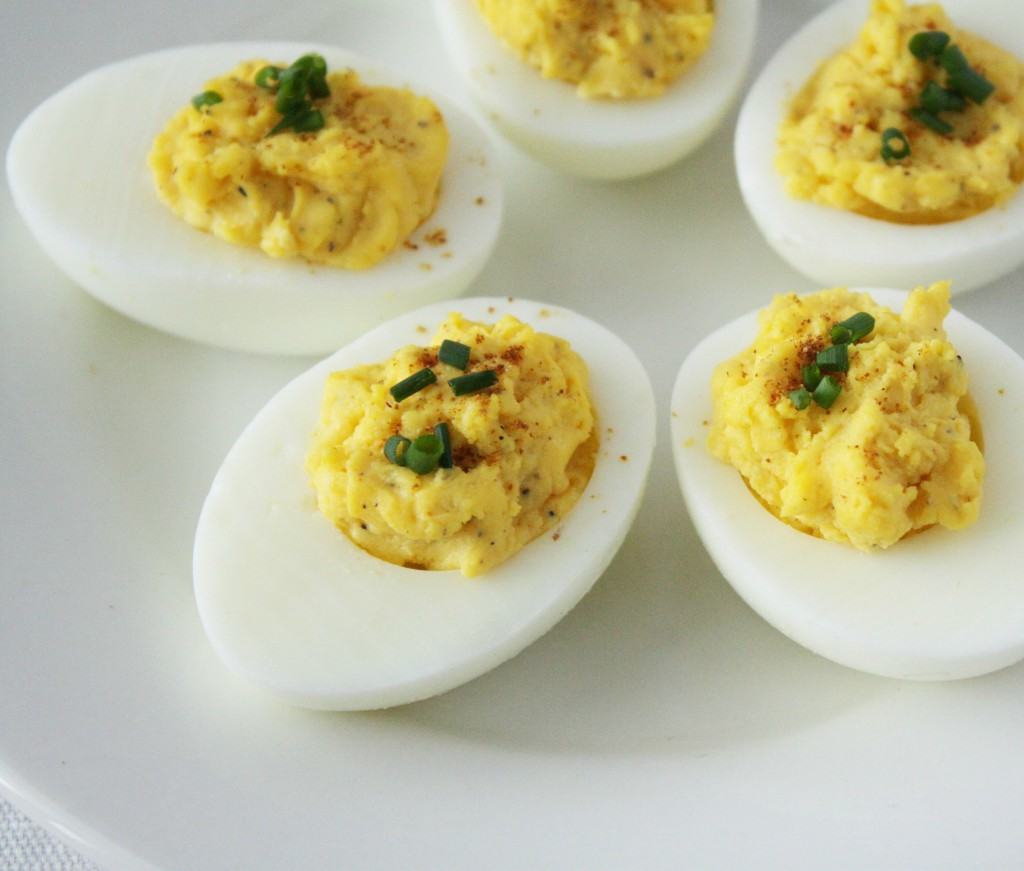 I think deviled eggs are the one Easter tradition I tend to keep. That and the whole inhale-massive-amounts-of-chocolate thing. I am realllllly good at that one.
Speaking of chocolate, I may or may not have completely covered my oven in chocolate cake batter over the weekend. If I did it was obviously a massive conspiracy and did not involve me simply filling my pans too much so the batter would overflow in every direction.
I am daring to go round two with this cake batter next weekend. Maybe it was just the universe telling me that I should make 6 layers instead of 3…
I think I better just stick with these easy eggs for a little bit and get my chocolate elsewhere. Like from a jar of Nutella.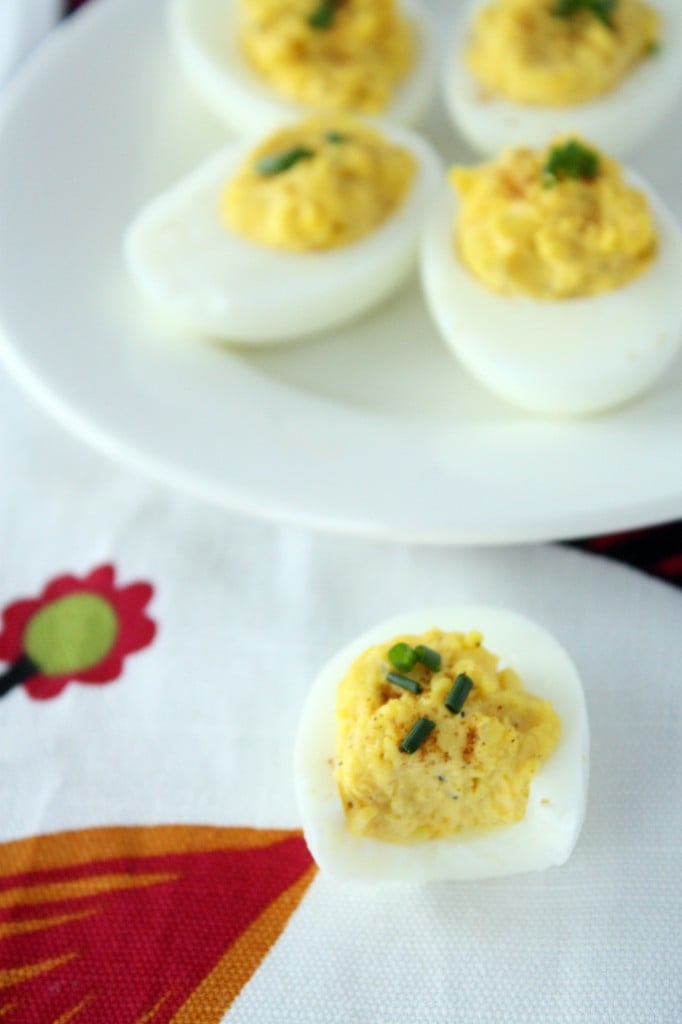 Truffle Deviled Eggs
Yield: 12 deviled eggs
Prep Time: 10 minutes
Total Time: 10 minutes
Classic deviled eggs made with truffle oil for an elegant twist.
Ingredients:
6 hardboiled eggs
¼ tsp truffle oil
¼ tsp pepper
½ tsp salt
½ tsp cayenne
3 Tbsp mayonnaise
1/2 tsp fresh lemon juice
Chopped chives for garnish
Directions:
Cut hardboiled eggs in half lengthwise. Carefully scoop out the yolk and set whites aside for the moment. Mash together yolks, truffle oil, pepper, salt, cayenne, mayonnaise, and lemon juice in a bowl with a fork.
Fill egg white halves with the yolk filling and top with freshly chopped chives and a sprinkle of cayenne. Serve immediately or cover with plastic wrap and chill in refrigerator until ready to serve.