Spring has sprung! The weather may be crazy and it might snow tomorrow in Denver, BUT our tulips are peeking through the ground so I am officially calling it spring.
To me asparagus just screams spring. I think it's the bright green color. It looks completely foreign after a winter of brown and white.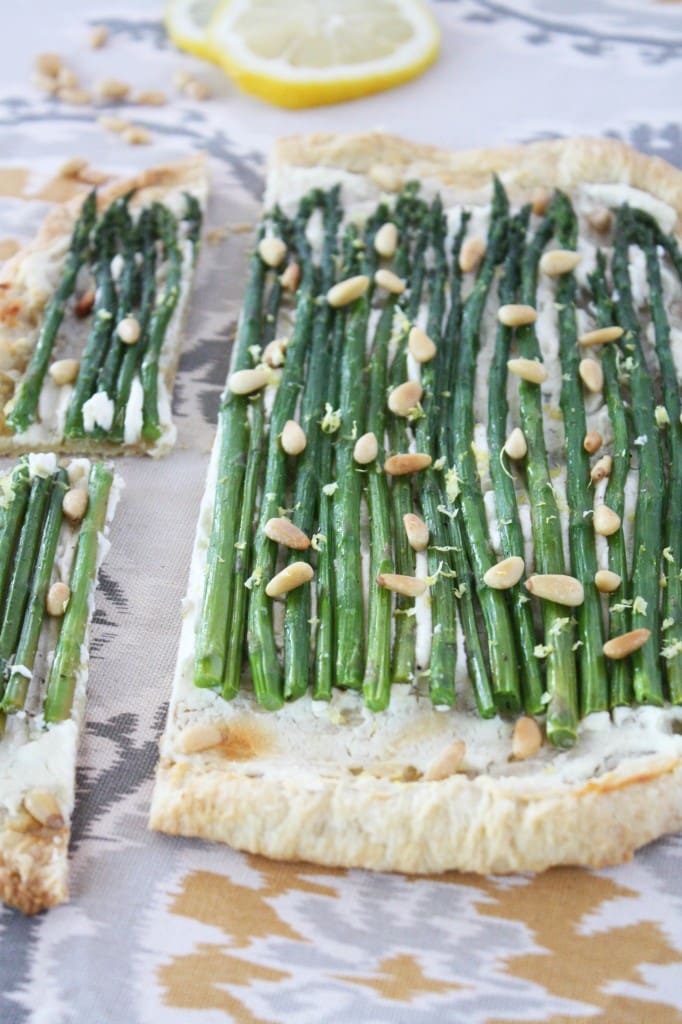 I wish I could go back and properly thank whoever planted the flowers in our front yard. I am definitely NOT a gardener, so the fact that the tulips and roses come back every year without me having to do anything but water and add some fertilizer is a miracle.
Every day when I get home I can't help but do a quick check, hoping to find some color peaking through the green. Whoever decided to plant them in the first place is my guardian angel.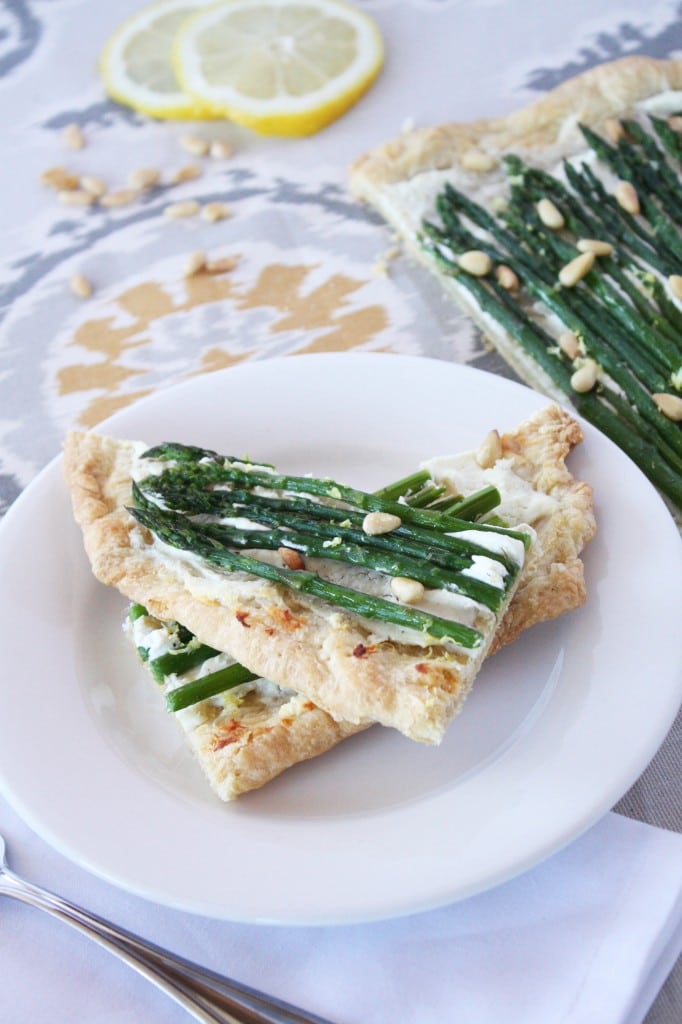 I will refrain from discussing our backyard with you all…. Let's just say it's a "work in progress".
Food on the other hand, well that's something I can handle. Particularly the eating part. My mom and I polished off almost the entire thing immediately.
That's right, no shame.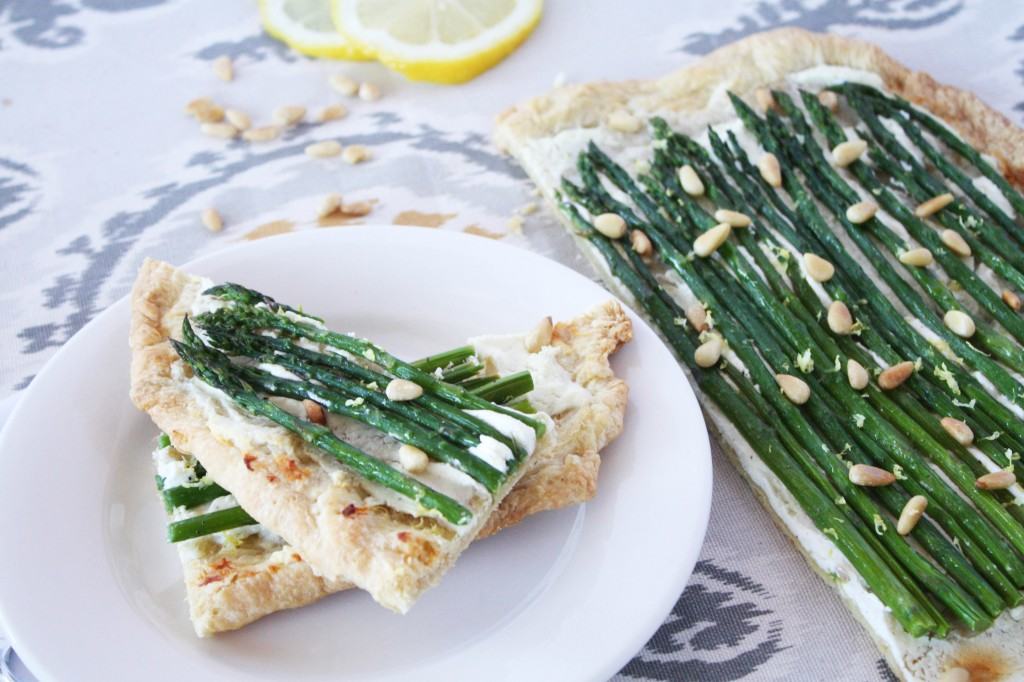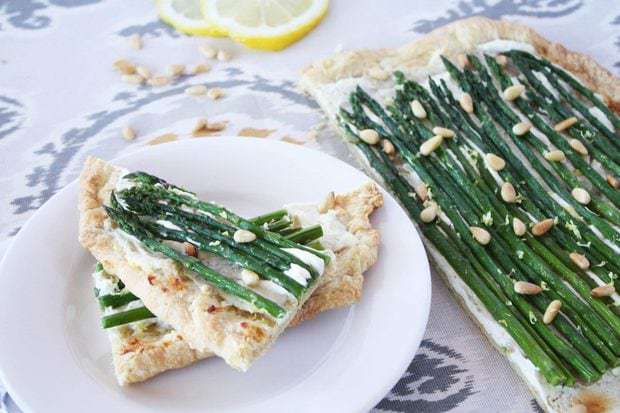 Asparagus Goat Cheese Tart
A spring tart made with fresh asparagus, tangy goat cheese, and pine nuts.
Ingredients
1 sheet puff pastry
1 lb asparagus, trimmed
1 tbsp olive oil
Salt & pepper
4 oz goat cheese
2 tbsp lemon juice
Zest from 1/2 lemon
1/4 cup pine nuts
Instructions
Preheat oven to 400 degrees. Line a baking sheet with parchment paper or silpat.
On a floured surface, roll out puff pastry to a 10x16" rectangle. Place on baking sheet and prick all over with a fork. Bake for 12 minutes until light golden brown.
While puff pastry is baking, bring a large pot of water to a boil. Add asparagus and cook for approximately 2 to 5 minutes, until bright green and just tender. Drain and add immediately to an ice bath to stop the cooking. Drain and dry with paper towels. Add to a medium size bowl and toss with olive oil. Season with salt and pepper.
Stir together goat cheese and lemon juice in a bowl until it turns into a soft spread. Spread an even layer of the mixture on the pastry, line asparagus on top, and bake for 15 minutes.
While baking, toast pine nuts in a dry skillet over medium heat, stirring constantly until golden brown, for about 2 minutes. When pastry is done baking, remove and top with pine nuts and lemon zest. Serve warm.