Caprese Pasta Skillet
Please note this post contains affiliate links.
When I lived in Italy, I was obsessed with Caprese Salads.
I couldn't get enough of them. They were my fuel. In addition to massive amounts of espresso, Nutella stuffed pastries, pizza, and (most importantly) PASTA.
Lately I have had an intense craving for basil. Probably because I am dreaming of summer with every passing day (and every snow storm) which leads me to dream of my herb garden which died long ago when the seasons changed. Having fresh basil right outside my kitchen window was literally a godsend.
So I decided it would be the best idea ever to throw all the flavors of a Caprese Salad into one skillet and make some sort of carb-loaded heavenly dish. And with that the Caprese Pasta was born from my intense cravings and addiction to carbs.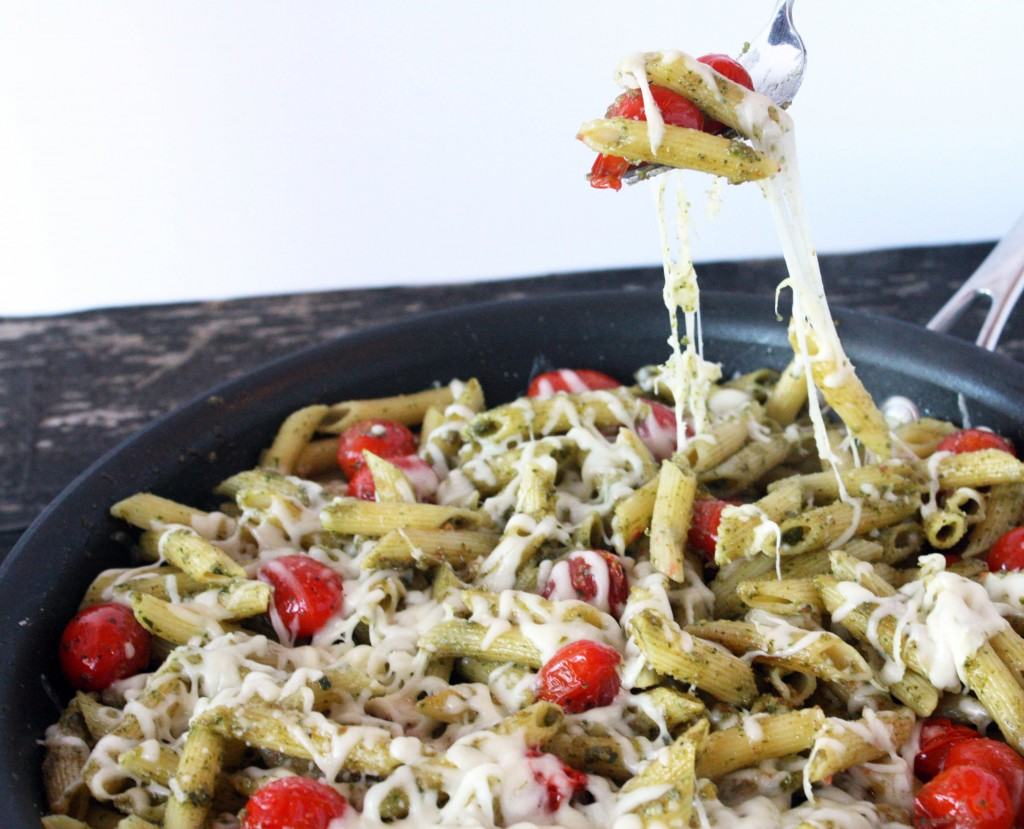 Now we all know I love pasta and will inhale it in all forms and tell you that it rocks just because, well, it's PASTA (duh).
But seriously, THIS pasta. It really does rock.
The dish itself it a very simple one, but it's the freshness of the flavors and the burst of acid when you bite into a cherry tomato that really make this dish pop. It is the perfect combination of flavors that remind me so intensely of warm days spent eating outside in Italy, people watching and enjoying a glass of wine.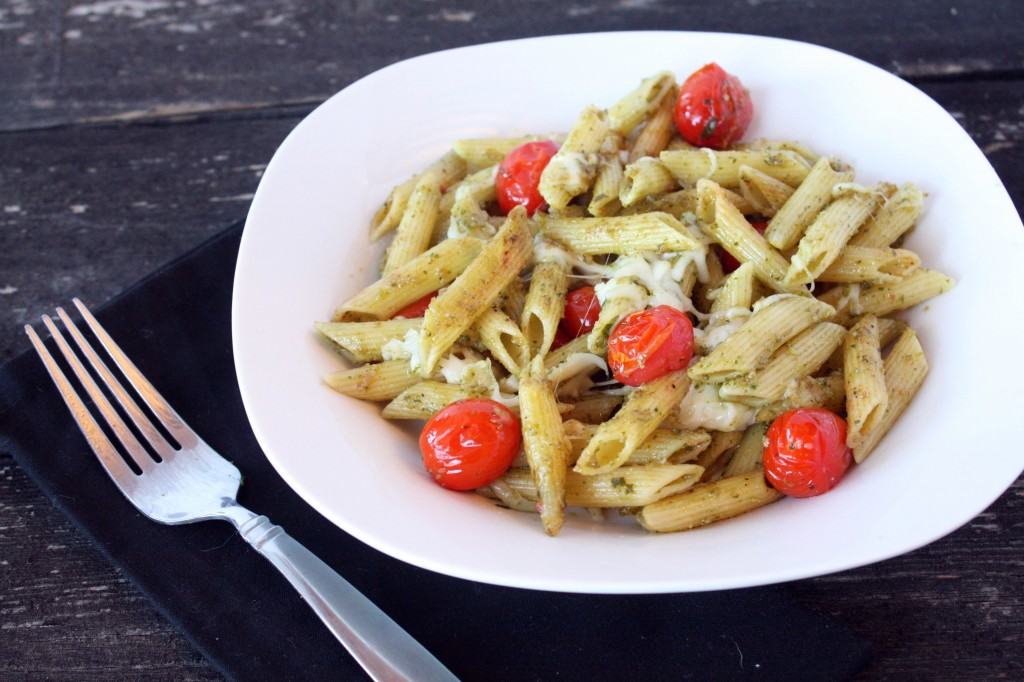 So dive into this skillet and pretend you are sitting on a terrace in Italy, soaking up the sun. You know I will be!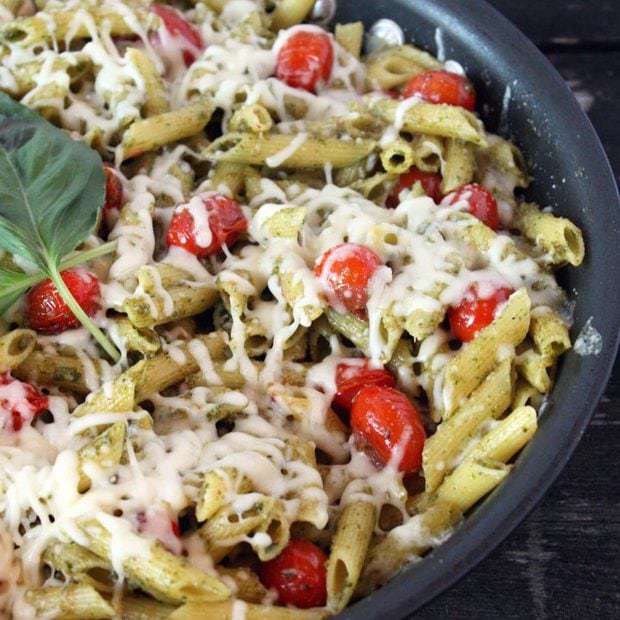 Caprese Pasta Skillet
Yield: Serves 4
Prep Time: 10 minutes
Cook Time: 15 minutes
Total Time: 25 minutes
A pasta skillet bursting with mozzarella, tomatoes, and basil pesto.
Ingredients
1 lb penne pasta
2 cups basil
1/4 tsp pepper
4 Tbsp olive oil + additional 1 tsp for tomatoes
6 cloves garlic, smashed
1 tsp salt
1/3 cup plain breadcrumbs
2 Tbsp balsamic
1 1/2 cups cherry tomatoes
1/3 cup shredded mozzarella cheese
Instructions
Cook pasta according to instructions on box. Reserve 1/4 cup of pasta water, drain, and set aside.
Add basil, pepper, 4 tbsp olive oil, garlic, salt, and breadcrumbs to the bowl of a food processor and pulse to combine. Add balsamic vinegar and puree until smooth.
Turn on your oven's broiler.
In a large ovenproof sauté pan, heat 1 tsp olive oil. Cook cherry tomatoes, seasoning with salt and pepper, over medium high heat for approximately 1 minutes. Add pasta to the pan along with the pesto sauce and 2 Tbsp of the reserved pasta water. Stir together until everything is combined. Add more pasta water if necessary to thin the mixture out. Cook for approximately 30 seconds and top with mozzarella.
Add skillet to the oven and broil until cheese is melted. Serve immediately.