Smashed Raspberry Compote
Please note this post contains affiliate links.
Smashed Raspberry Compote is a fruity, summery sauce that goes great with anything you can think of! From ice cream to angel food cake to cheesecake, the tart compote is a great way to celebrate berry season.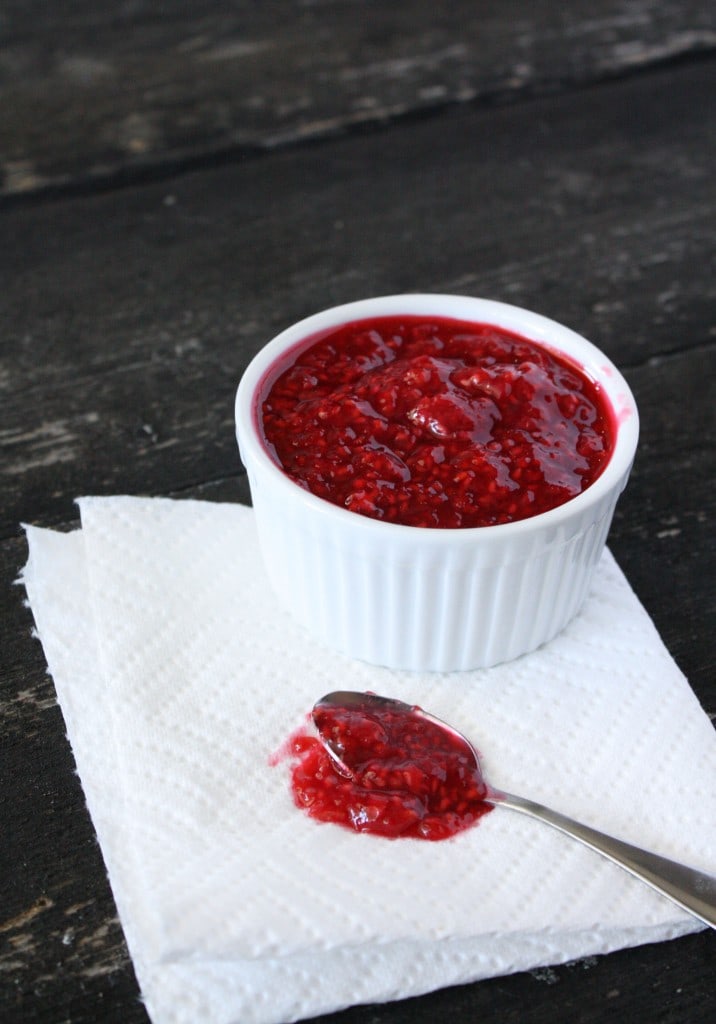 Please note that some of the links below are affiliate links. If you make a purchase through one of these links, I will receive a small commission.
It's summer. That means it's time to break out the berries during those long sunny afternoons spent lounging on the porch.
I blame the farmer's market for this whole compote idea that came wandering into my brain this week.
It all started with this insanely delicious lemon curd that I could not resist buying at the farmer's market a few weeks again.
The lemon curd of course disappeared quickly…
Though I did try to drag out its inevitable end – i.e. me licking the container until every last drop was gone.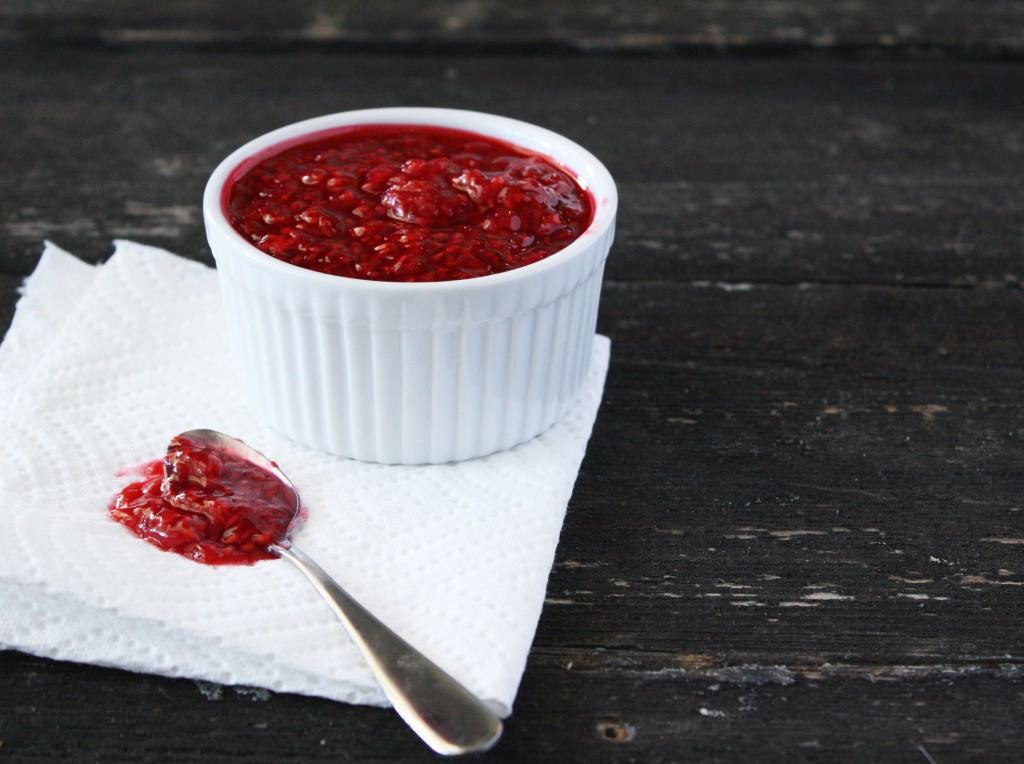 I really wanted a bright raspberry compote that could go with several desserts, from vanilla ice cream to cheesecake to angel food cake.
What I ended up with was a sweet and tangy compote that I ended up primarily eating straight off my spoon.
This is not only the best thing to pair with most summer desserts, it is ridiculously addictive on its own.
Seriously, you will be eating this straight out of the container anytime the mood strikes you. You'll see me use it all over this blog in recipes like Double Chocolate Chip Raspberry Waffles, Nutella Icebox Stacks, Raspberry S'mores Bars, and more….
It's become a staple in my cupboard as soon as the good raspberries start hitting the grocery stores in my area. You can use it in one of my recipes, or simply load it up on some vanilla ice cream when you're hanging around on the back porch this summer!
I am in love with fresh fruit and this compote just amps up the natural fresh raspberry flavor. It's literally a party in your mouth. Actually more like a parade. With fireworks and a marching band.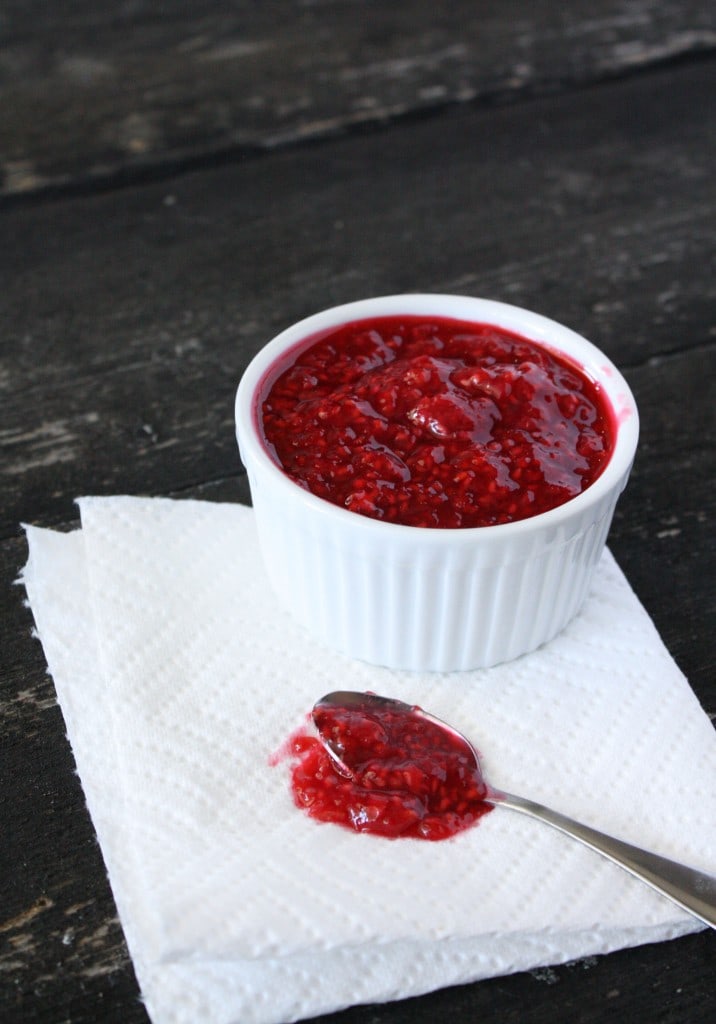 Too much?
Never!
Want some inspiration for using this smashed raspberry compote? Check out the recipes below!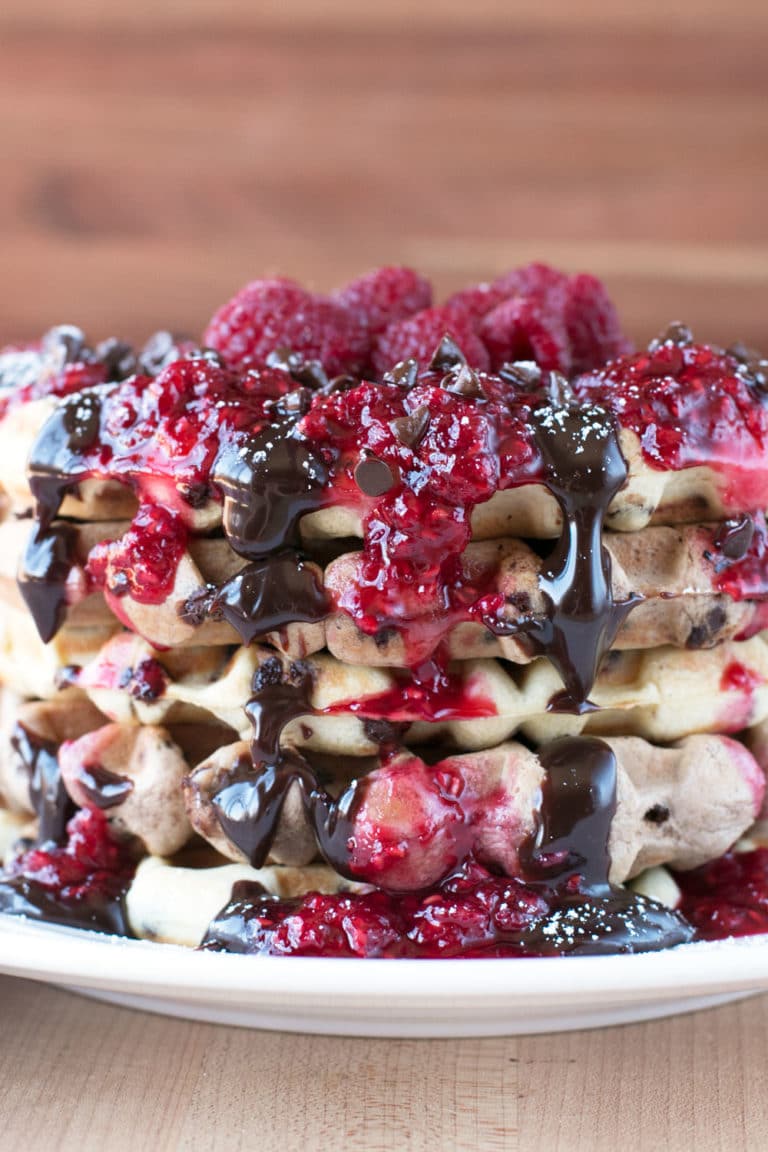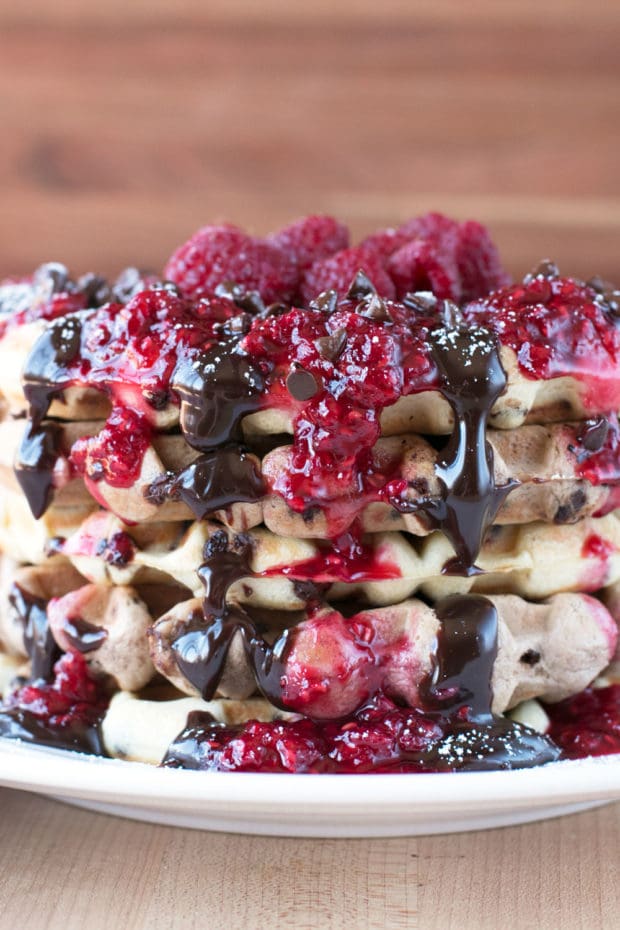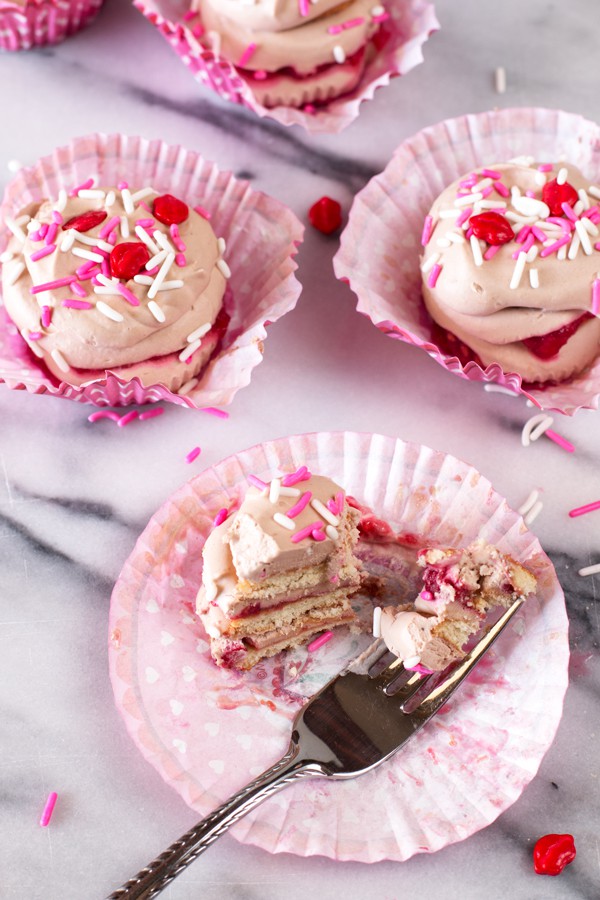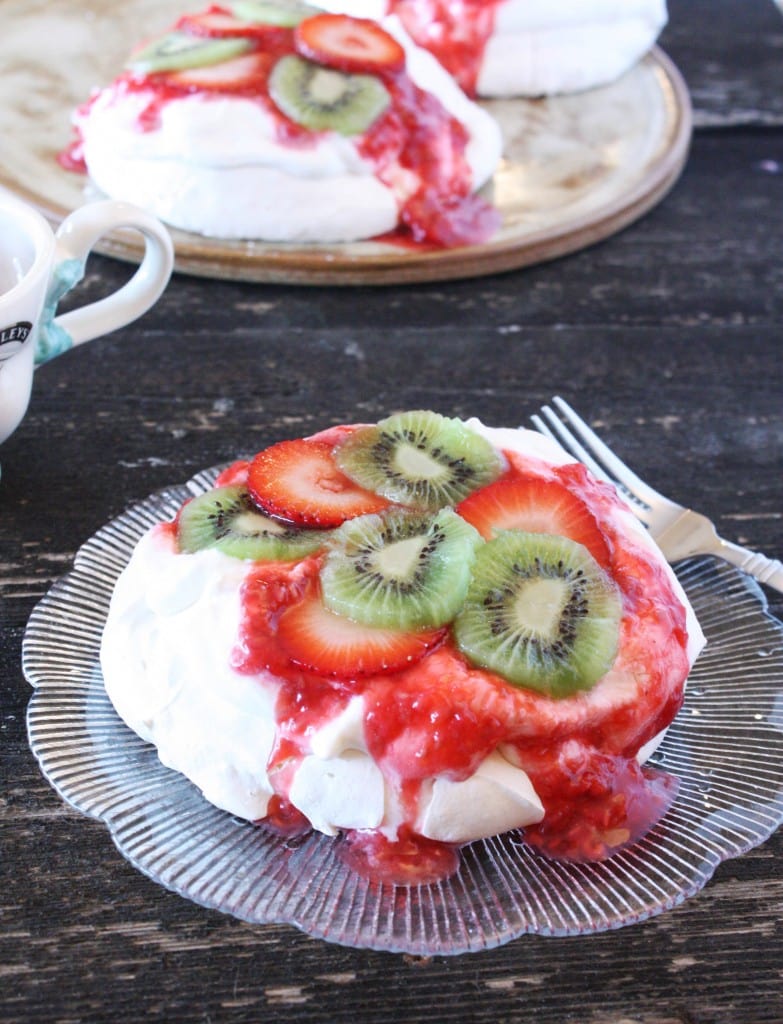 For more raspberry inspiration, check out this Raspberry Lemon White Chocolate Chip Loaf (it's awesome when served up with this compote for even more berry goodness!):
This Recipe's Must-Haves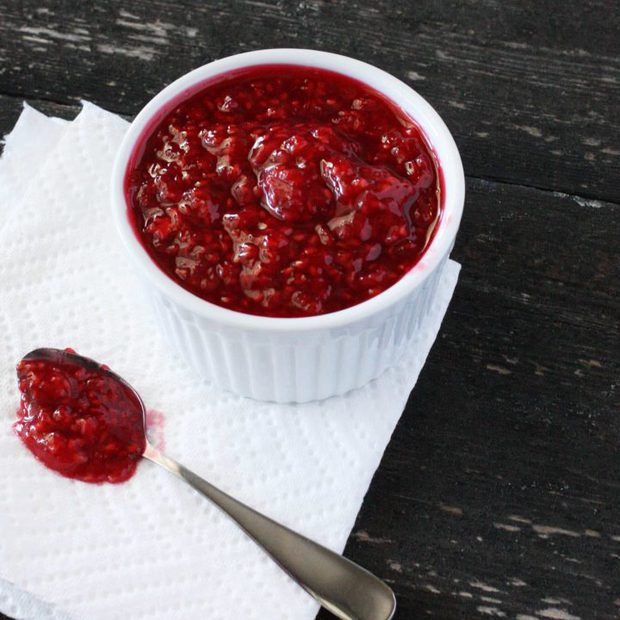 Smashed Raspberry Compote
Yield: 2 cups
Cook Time: 15 minutes
Additional Time: 15 minutes
Total Time: 30 minutes
A great way to brighten up ice cream, angel food cake, or toast.
Ingredients
2 pints raspberries
½ cup granulated sugar
2 tbsp fresh lemon juice
1 tbsp Grand Marnier
½ tsp cornstarch
Instructions
Combine all ingredients in a medium saucepan and stir to combine. Simmer for 10 minutes over medium-low heat, stirring occasionally. Once the raspberries fall apart and the sauce is thickened, remove from heat.
Allow to cool for at least 15 minutes before serving.
Serve with ice cream, angel food cake, cheesecake, or anything else you can think of!
Recommended Products
As an Amazon Associate and member of other affiliate programs, I earn from qualifying purchases.