Salted Caramel Butter Bars
Salted Caramel Butter Bars are an indulgent dessert that literally melts in your mouth. They are super easy to make, and they will disappear in mere minutes after you set them out! All I can say is caramel + butter = heaven.
Ummmmmmm *drool*
This year, Thanksgiving is all about the caramel.
From candy to pies, dessert bars to cookies, I am allllll about that gooey caramel nowadays. It's just the best thing to indulge in, aside from chocolate of course. 
I remember Thanksgiving when I was a child. It was this HUGE crazy event. My grandma would always make a massive meal for her 5 kids, all the grand kids, and anyway else who would sit at the table (which seemed like everyone else on the face of the planet to me as a child).
My cousin and I would sit on the piano bench together every year because there were never enough chairs for everyone. It was amazing.
Thanksgiving is one of the best times of the year. It is all about family and food and celebration and food and giving thanks and food.
Did I mention the food?? GAH, why can't Thanksgiving roll around more than once a year. Of course if it did it, wouldn't be so special, and I would probably weigh 500 lbs because of consistent over-indulgence.
I know, I knowwwwwwwww, be thankful for the one Thanksgiving a year. I'm so spoiled, I knowwwwwwwww.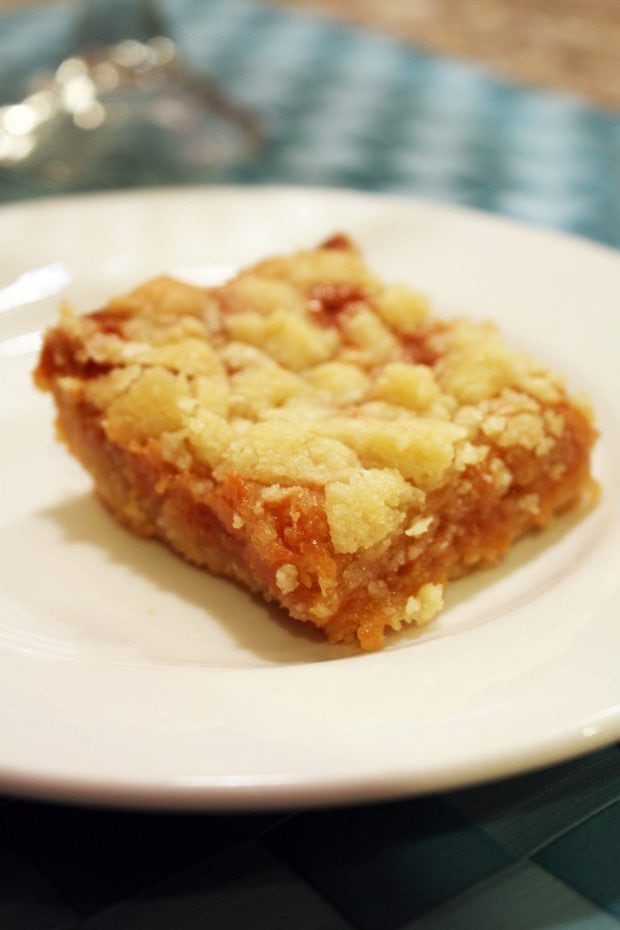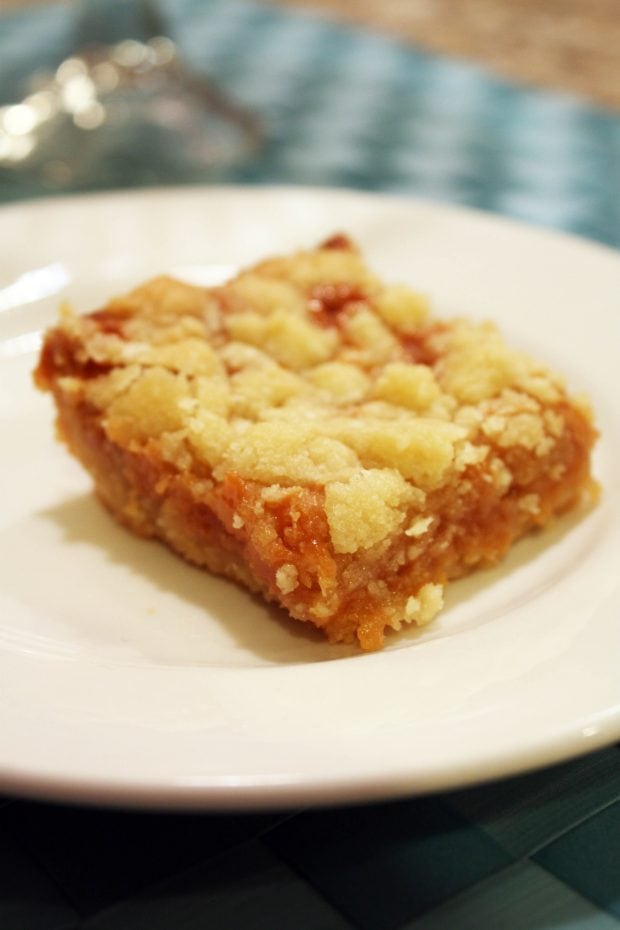 I don't know what it is about this time of year but I always have a craving for caramel as the weather moves from fall to winter.
It is the slow progression to endless chocolate consumption in December. You know what I'm talking about, don't ya? Because soon it will be chocolates and chocolate-covered things EVE-RY-WHERE.
So get that caramel in now and ENJOY my friends.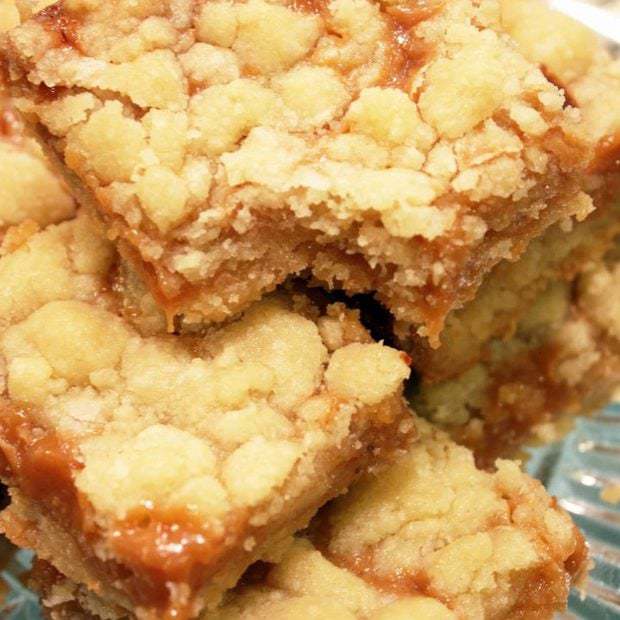 Salted Caramel Butter Bars
Yield: Makes 12 to 14 bars
Prep Time: 15 minutes
Cook Time: 50 minutes
Additional Time: 15 minutes
Total Time: 1 hour 20 minutes
Anything salted caramel is totally worth the extra calories...
Ingredients
4 sticks (2 cups) salted butter, at room temperature
1 cup white sugar
1 ½ cups confectioners' sugar
2 1/2 Tbsp vanilla
4 cups all-purpose flour
One 14-oz. bag caramel candies, unwrapped
1/3 cup heavy whipping cream
1 tsp vanilla
1 Tbsp coarse sea salt
Instructions
In the bowl of a stand mixer, cream together butter and sugars until creamy. Beat in vanilla. Gradually sift in flour and beat on low until a smooth dough forms.
Preheat oven to 325 degrees. Grease a 9x13" baking dish with butter or cooking spray.
Press half of the dough in an even layer into the pan. Place remaining dough in the refrigerator.
Bake the pan of dough for 20 minutes until edges are golden brown. Let cool 15 minutes.
While the dough is cooling, make the caramel by placing the caramel candies in a microwave safe bowl. Add cream and vanilla and microwave on high for 1 minutes. Stir the mixture until smooth. If not melted, continue with 30 second intervals until the mixture can be stirred smooth.
Pour caramel over the cooled crust. Sprinkle salt over the top and crumble the remaining dough evenly over the caramel layer.
Bake for 25 to 30 minutes until the topping is firm and golden. Cool before cutting into squares.