It's officially October and I am absolutely brimming with joy. 🙂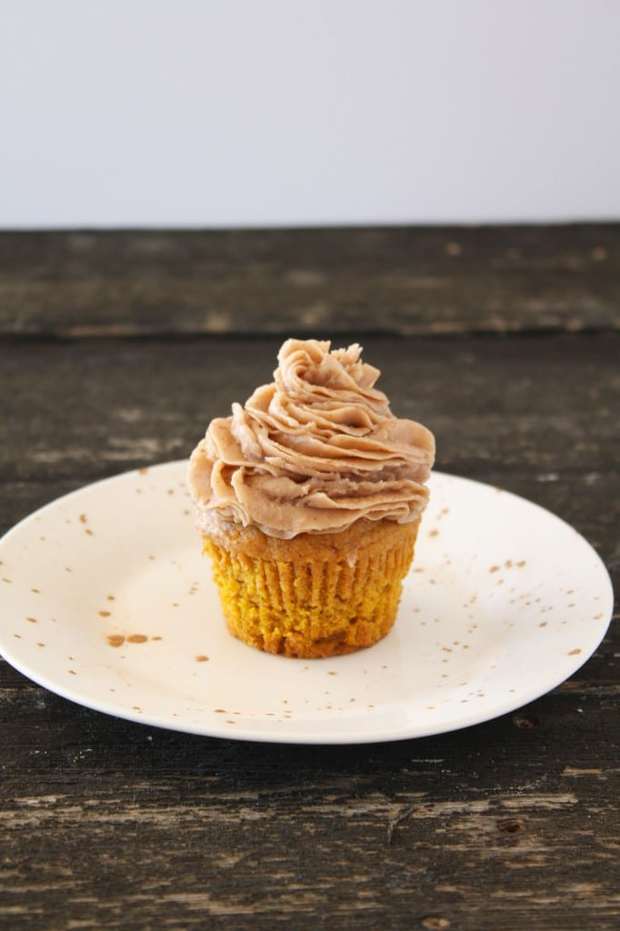 Not only because this month is full of birthdays (including mine!), Halloween is right around the corner, and I can officially start wearing sweaters and boots. I mean those are all amazing reasons, but even more amazing is that this is the start of a new season of flavors!
I am so ready for pumpkin, butternut squash, sage, and all these other lovely things that will be dancing across my palette in the coming months…
Sorry I sound like I am completely starving don't I? I swear all I think about it food some days…
I should refocus my attention to this darling little cupcake. If you are looking for that perfect mix of dense and fluffy cake with a not too sweet frosting, this is the jackpot of all that. It's like you are literally take a bite of all that Fall goodness this season has to offer.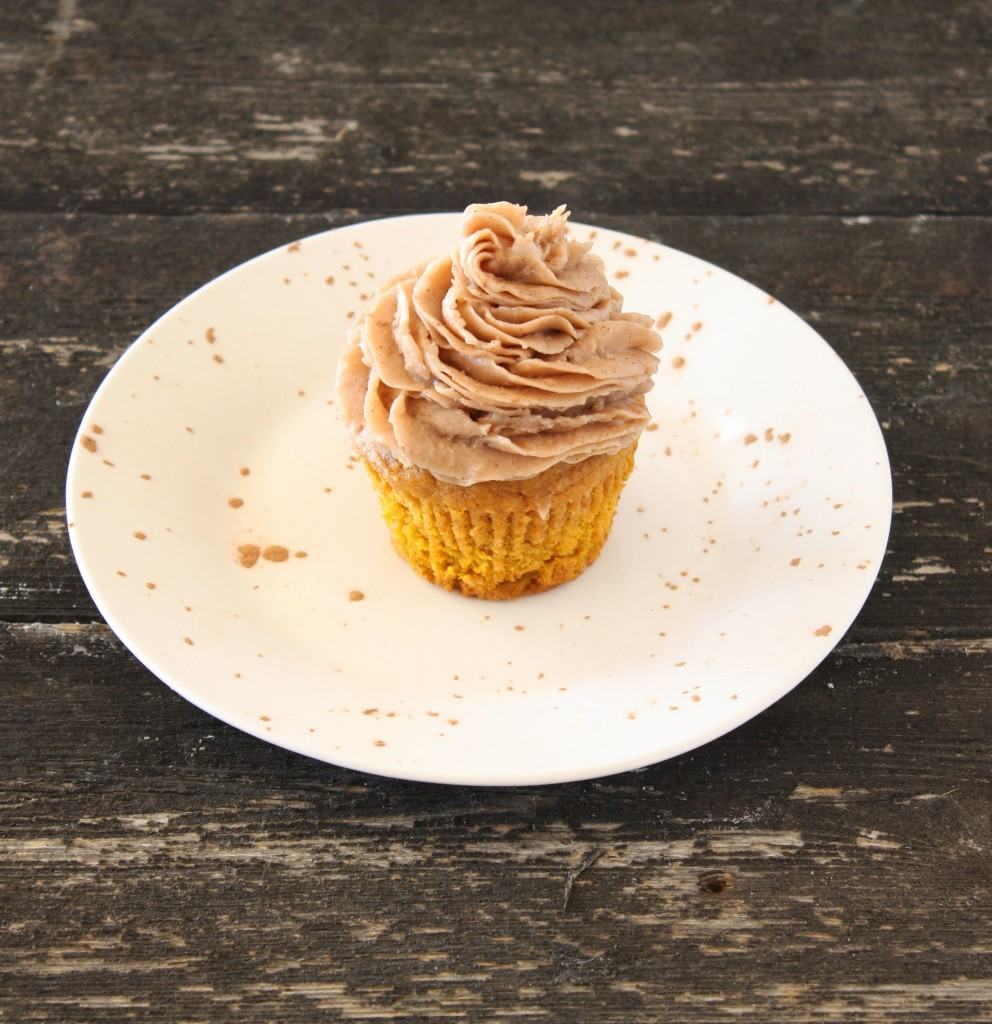 There's something about pumpkin in baked goods that automatically makes me feel like I am all wrapped up in a warm blanket, snuggled up on the couch.
Or maybe it's just cupcakes… It's hard to tell.
So tell me….. who else is excited for Fall??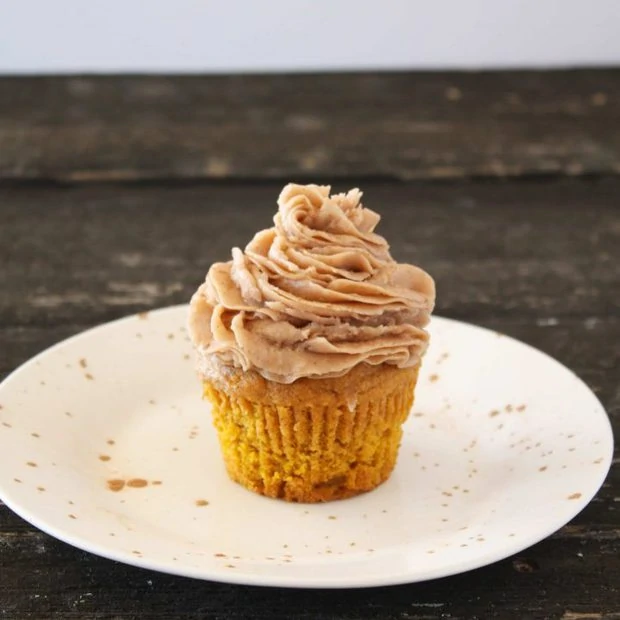 Pumpkin Cupcakes with Cinnamon Chocolate Buttercream Frosting
Additional Time:
15 minutes
The perfect cupcake for the fall season!
Ingredients
Cupcakes
2 cups all-purpose flour
1 teaspoon baking soda
1 teaspoon baking powder
1 teaspoon coarse salt
1 ½ teaspoons ground cinnamon
1 teaspoon ground ginger
1/4 teaspoon freshly grated nutmeg
1 cup packed light-brown sugar
1 cup granulated sugar
1 cup (2 sticks) unsalted butter, melted and cooled
4 large eggs, lightly beaten
1 can (15 ounces) pumpkin puree
Buttercream
4 sticks unsalted butter, softened
pinch of fine grain sea salt
1 tablespoon pure vanilla extract
2 pounds confectioners' sugar
4-6 tablespoons milk
1 ½ tsp cocoa powder
¾ tsp ground cinnamon
Instructions
Preheat oven to 350 degrees. Line cupcake pans with paper liners.
In a medium bowl, stir together flour, baking soda, baking powder, salt, cinnamon, ginger, and nutmeg.
In a separate large bowl, whisk together, brown sugar, sugar, butter, and eggs. Gradually add in the dry ingredients and whisk until smooth. Stir in the pumpkin puree.
Divide batter evenly among 20 cupcake liners, filling approximately halfway. Bake 20 to 25 minutes, until a toothpick comes out clean. Cool completely on a wire rack before frosting.
In a large mixing bowl, beat butter until fluffy. Gradually add in confectioners' sugar, and continue beating until fully combined. Beat in salt, vanilla, and 3 Tbsp of milk. Add additional Tbsp of milk at a time until you reach desired consistency. Beat on high until smooth and fluffy.
Ice the cooled cupcakes as desired.