Ricotta Gnocchi with Marscarpone Parmesan Sauce
There are no words….
These are little pillows of heaven.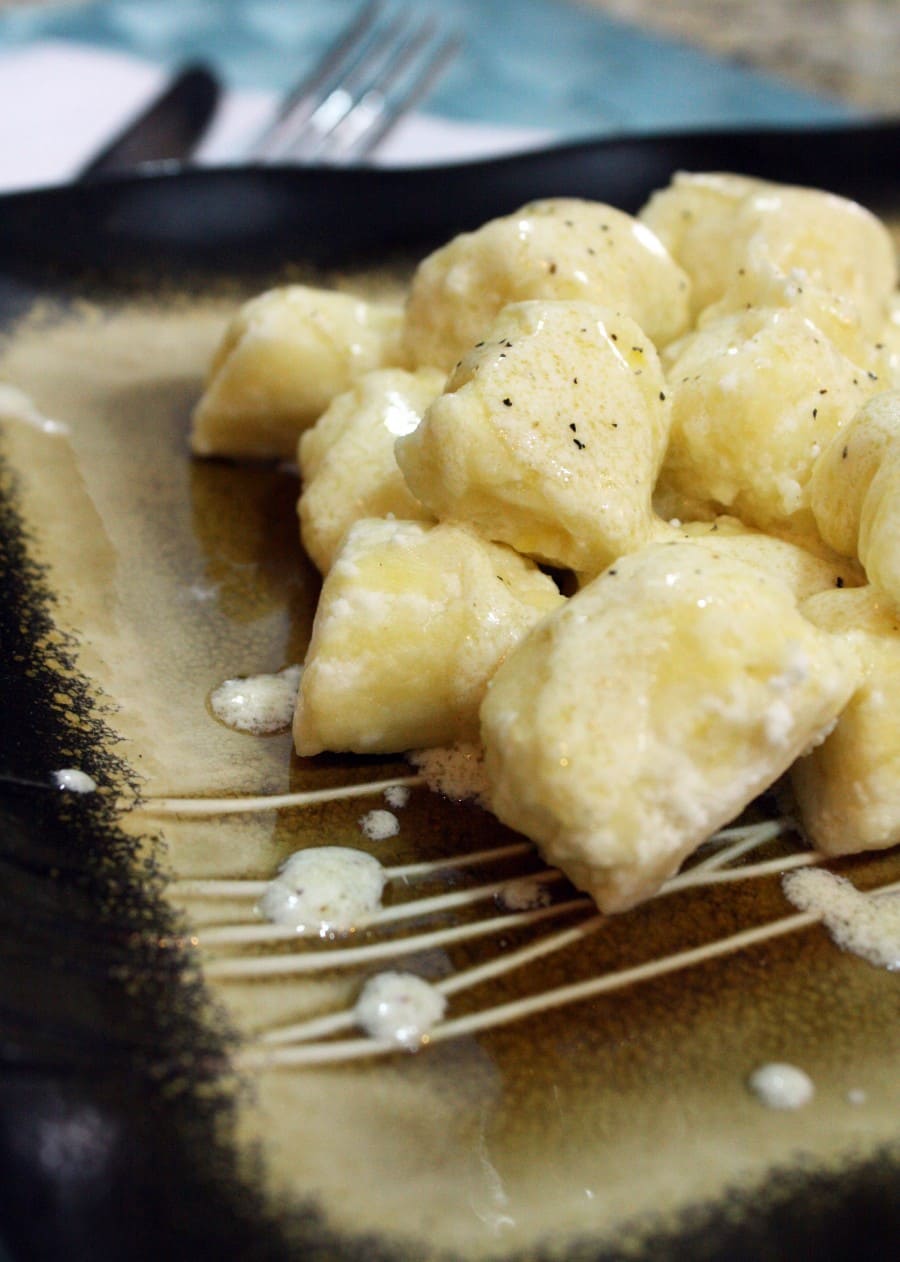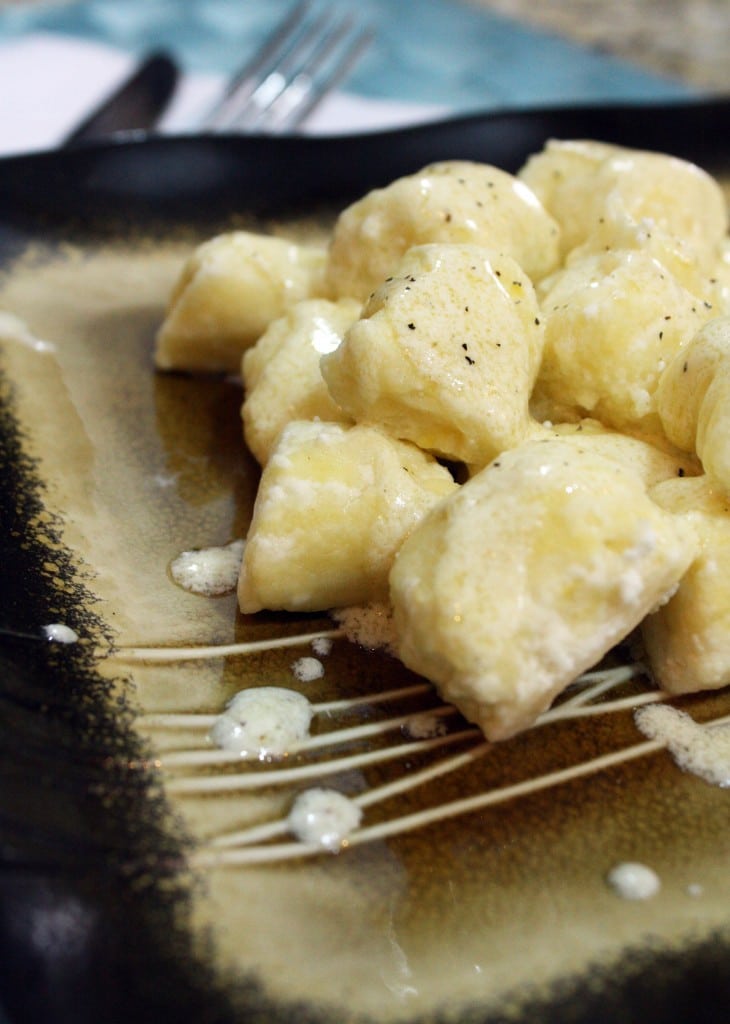 Something you may not know about me – I am absolutely in LOVE with gnocchi. Every time I go out to a restaurant that has gnocchi on the menu, you can pretty much guarantee that is what I will be eating. Unless of course there is a random shift in the universe and it suddenly becomes acceptable to order a huge piece of chocolate cake for dinner.
When my hubby and I visited Italy a couple of years, I ate gnocchi in every city we visited, often on more than one occasion. There was this one little hole in the wall place in Siena where I literally had the most amazing stuffed gnocchi I have ever tasted. Ever since then I have been trying to find a gnocchi recipe that somehow transport me back to that perfect bite in Siena.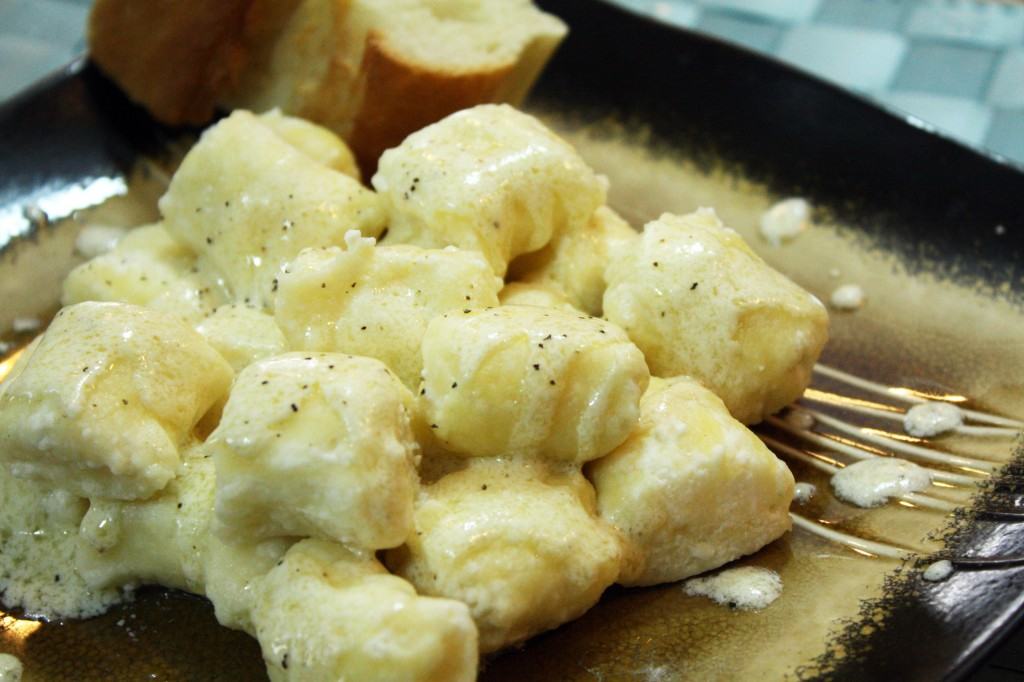 I have really been struggling with traditional potato gnocchi. I have yet to figure out how to make them without a) making a huge mess, b) getting the correct consistency, or c) ending up with a pile of potatoes that are essentially inedible.
And then BAM, out of nowhere I figure out I can make gnocchi out of ricotta and it all comes together perfectly.
Like magic. Which is exactly what these gnocchi are.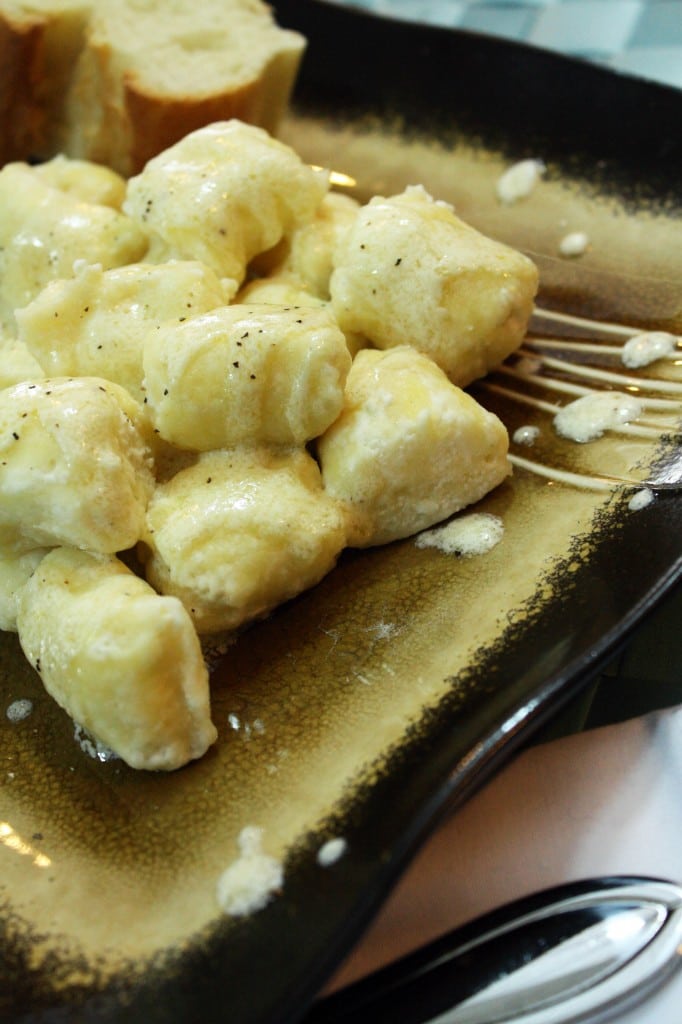 Ricotta Gnocchi with Marscarpone Parmesan Sauce
Yield: Serves 2
Prep Time: 10 minutes
Cook Time: 15 minutes
Additional Time: 1 hour 45 minutes
Total Time: 2 hours 10 minutes
Ricotta is used instead of potatoes to make this rich gnocchi dish.
Ingredients
Ricotta Gnocchi
16 oz Ricotta
1 large egg
1/2 cup finely grated parmesan
1/2 tsp salt
3/4 cup to 1 cup all-purpose flour
Sauce
1 cup marscarpone cheese
4 Tbsp butter
1 cup parmesan cheese
1/4 tsp fresh grated nutmeg
Heavy cream
Salt and pepper
Instructions
Line a small strainer with a few paper towels and place over a small bowl. Add the ricotta to the lined strainer and allow to sit for at least 1 hour in the refrigerator.
In a large bowl, stir together the strained ricotta, egg, cheese, salt, and ¾ cup flour until combined. Refrigerate for 15 minutes.
Bring a large pot of salted water to a boil over high heat.
Take a handful of the ricotta dough and roll it into a long log on a floured work surface, until the log is approximately 3/4" thick. Using a sharp knife, cut the log into 1/2" to 3/4" pieces. Continue this process with the remaining dough.
Add gnocchi to the boiling water a handful at a time. Give the water a quick stir. When the gnocchi rises to the top, cook for an additional 1 to 2 minutes. Remove with a slotted spoon and transfer to a colander to drain.
In a medium saucepan over low heat, melt the butter for the sauce. Stir in marscarpone and cook until melted. Add nutmeg and parmesan cheese and stir until the mixture is a smooth creamy sauce. A
Add heavy cream 1 Tbsp at a time until you reach a desired consistency. Season with salt and pepper.
Serve gnocchi warm with the sauce.