Please note this post contains affiliate links.
An espresso martini is the pick-me-up your next cocktail hour needs. Made with simple ingredients and perfectly balanced, you'll want to sip this classic cocktail anytime of year.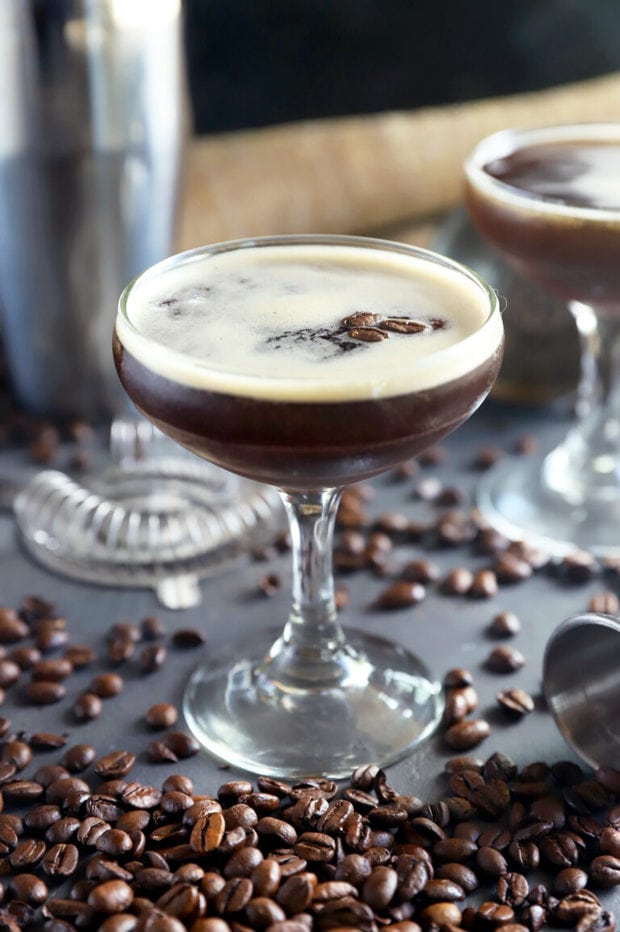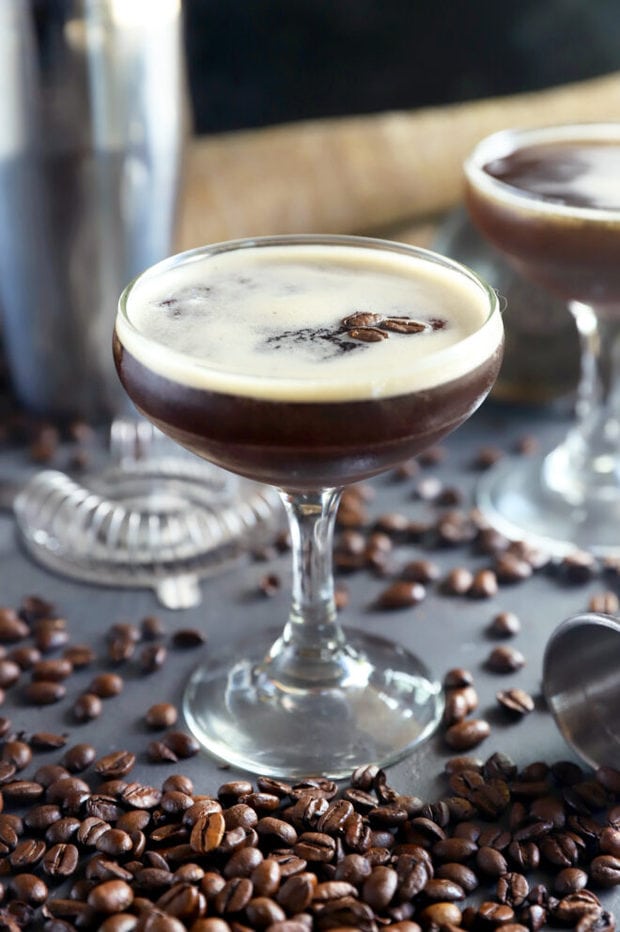 Happy National Martini Day to one and all!
Martinis haven't always been my jam. I used to only think that there were two types of martinis out there – vodka and gin.
Both were not my jam. Wayyyy too strong and I couldn't bear much more than a sip or two.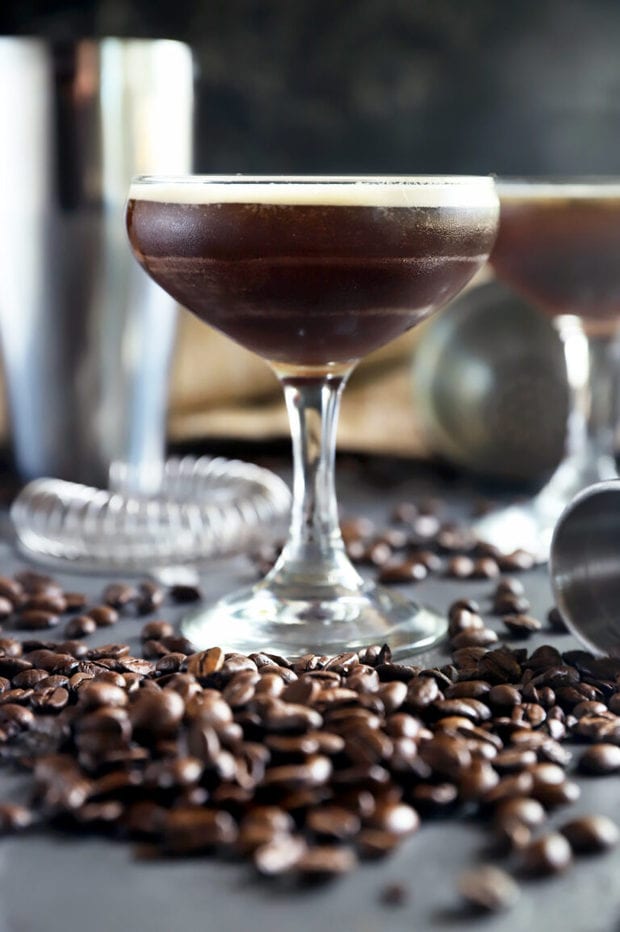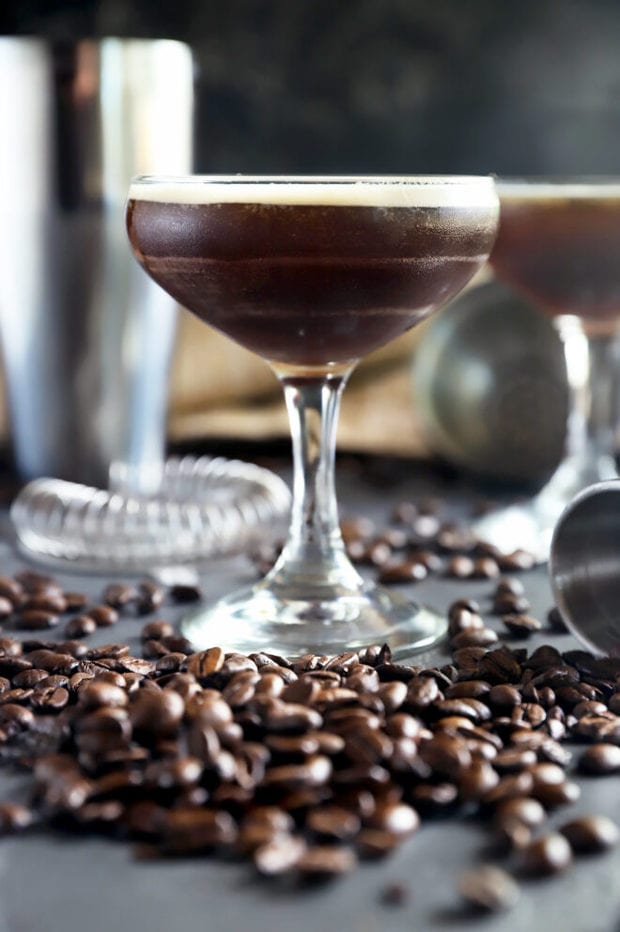 Of course this was when I didn't realize what "well liquor" really meant… But I digress.
The first martini I ever fell in love with was one at The Keg Steakhouse. This was back when I worked right across the street from their location and it was the best place to go for happy hour.
I had one of their flavored martinis (I think it was lemon? Honestly I can't even remember now…) and it rocked my world. That's when I realized that martinis could be so much more…
a Cake 'n Knife favorite: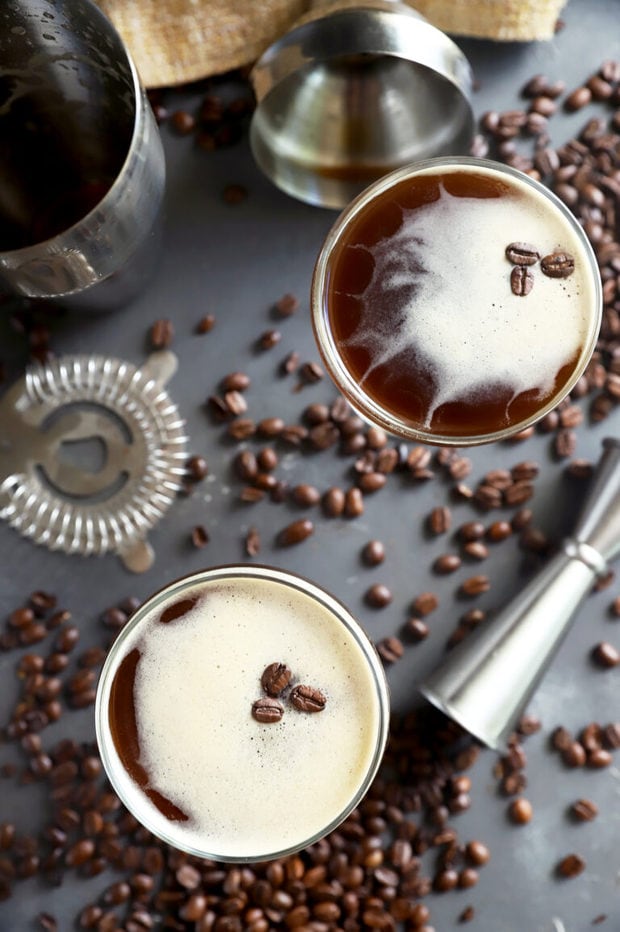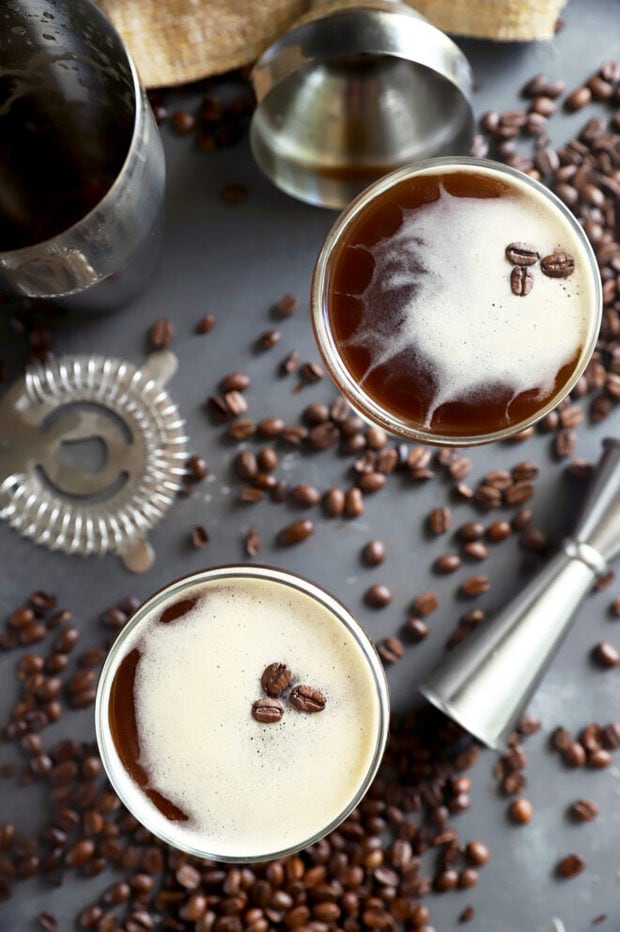 For National Martini Day, I wanted to bring you one of my favorites – an espresso martini.
This drink is a perfectly balance drink. It has a jolt of caffeine, a kick of booze burn, and a little bit of sweetness to mellow everything together.
It's one of those drinks that will forever be a classic and should definitely be in your cocktail hour rotation!

this recipe's must-haves
Talk about the easiest cocktail in the world… Not many tools are needed to make it!
You will need a jigger to measure out your ingredients, and then a Boston cocktail shaker (or a normal one if you prefer) to shake it all up.
My biggest recommendation? To chill your martini glass for about 15 minutes before you make the cocktail. It makes a big difference!

let's make a delish espresso martini!
chill glass
Chilling the glass for this martini (or really any martini) makes a huge difference. The cold glass keep the martini nice and chilled while you drink it. No need for ice and no luke warm cocktail result.
shake, shake, shake!
Measure out all the ingredients and add to a shaker filled with ice! Shake the whole thing up really well, then be sure to strain it. Instead of using a cocktail strainer, I like to use a fine mesh strainer.
All that's left to do is garnish and serve.
Need some more inspiration for appetizers to go with your martinis? Check out my appetizers recipe page!

got questions?
can you make this martini with instant coffee?
The main point of an espresso martini is, well, the espresso! However, if you are in a pinch, you can certainly make this with instant coffee instead. Just note that the flavor will be dulled and you won't get that intense coffee flavor.
should I only use vodka, or can I use gin?
For this particular martini, you will want to use vodka. Gin has too many floral notes so it clashes with the smooth and bitter notes of the coffee. I personally like to use Absolut Elyx for all my martini recipes.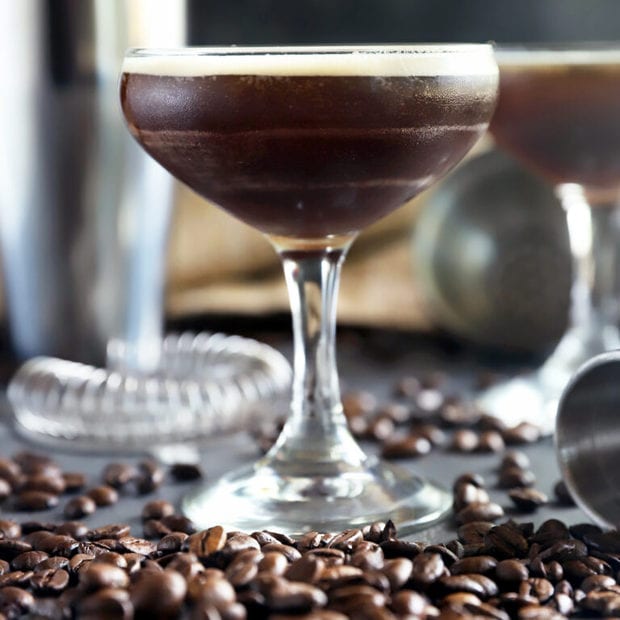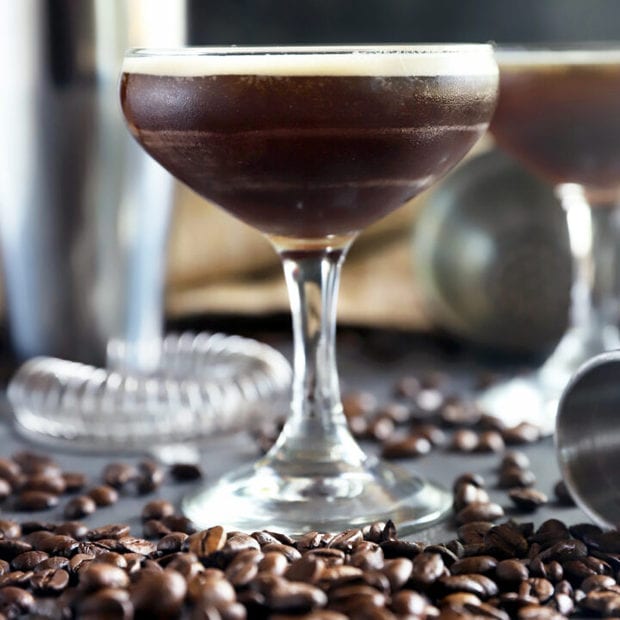 Espresso Martini
Give your cocktail hour a caffeinated jolt with this smooth martini!
Ingredients
4 oz Vodka
1 oz Simple syrup
1 oz Coffee liqueur
2 oz Freshly brewed espresso
Garnish: Coffee beans
Instructions
Chill two martini or small coupe glasses in the refrigerator for about 10 to 15 minutes.
Once you are ready to make the cocktail, add all of the ingredients into a shaker with ice and shake.
Strain the cocktail with a fine mesh strainer into the two chilled glasses.
Garnish with coffee beans and serve.
Recommended Products
As an Amazon Associate and member of other affiliate programs, I earn from qualifying purchases.