A Spiced Truffle Martini is the one cocktail every dark chocolate lover needs to indulge in for cocktail hour. The spirit-forward drink finishes with a rich blend of warming spices, making it the ideal nightcap.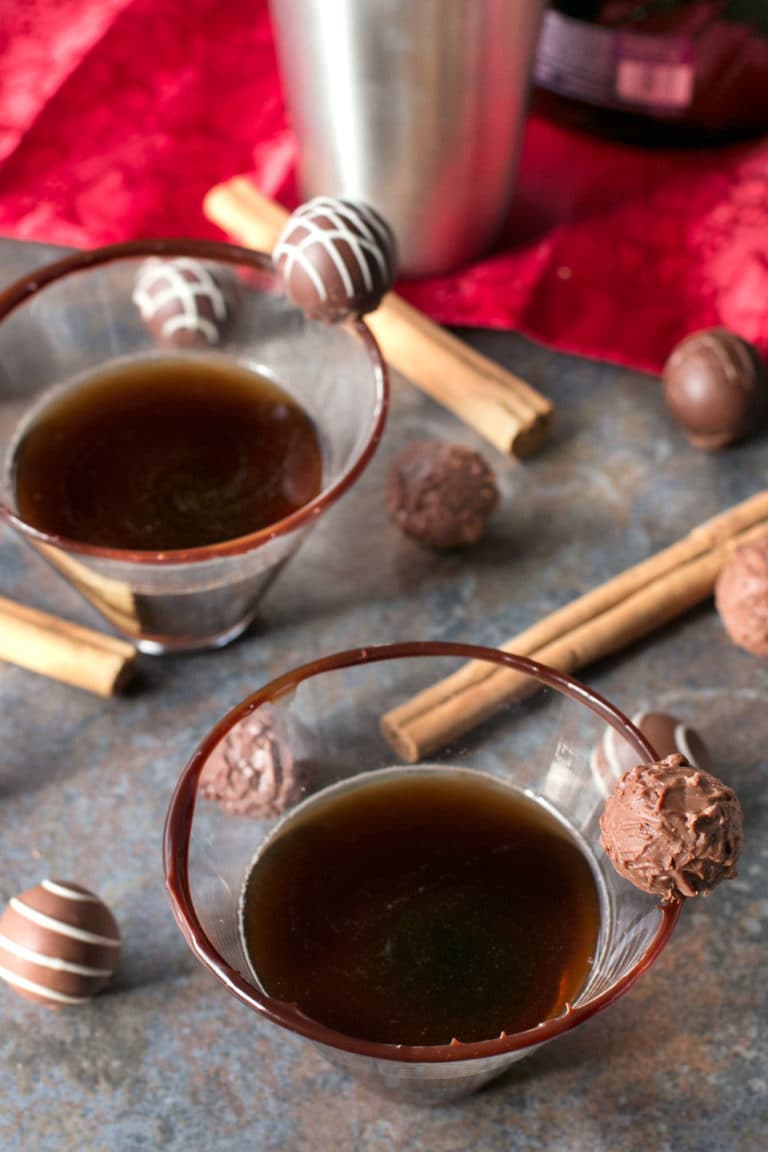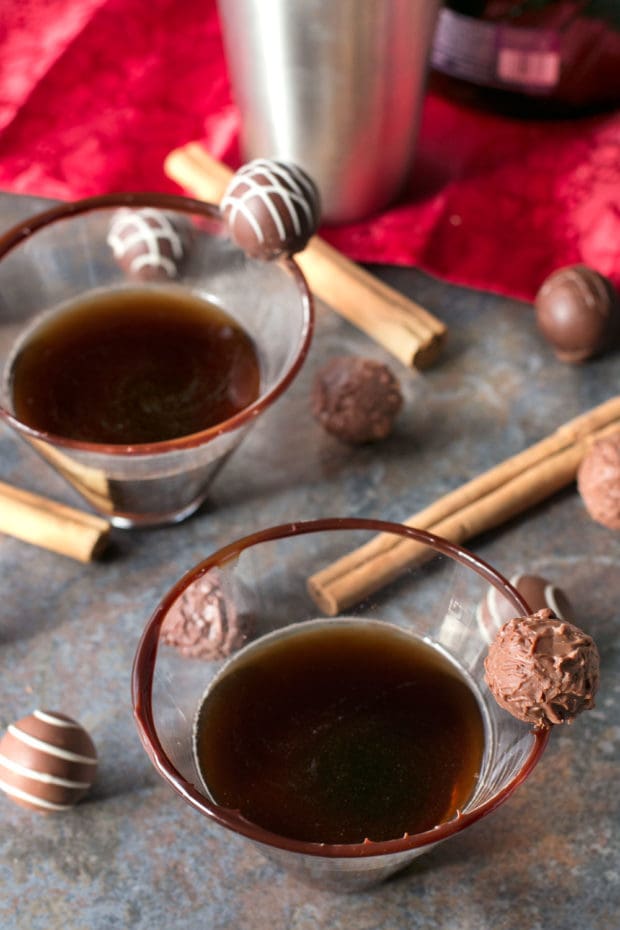 My love affair with dark chocolate is a long and sordid tale of lust, guilt, avoidance, and secrecy…
It's comfort food, indulgence and escape all in one.
Dark chocolate and I have this connection deep within, and there are times I wish I could be with it always.
Be with it. Eating it. It's the same thing basically. Having some on hand at all times is a total necessity. It lives in my nightstand, my office drawers and various other hiding places around the house. Whenever you hear (well read technically) about me being stressed, you can bet I am munching on some dark chocolate as I write like a crazed loon.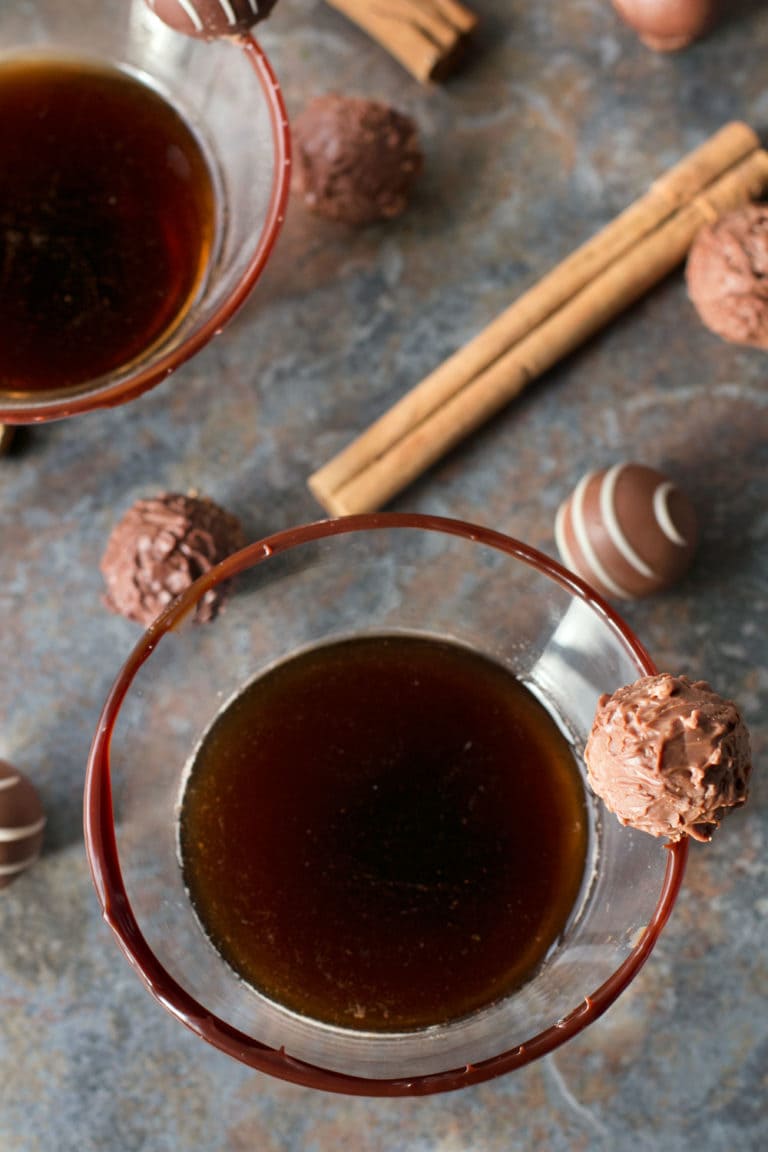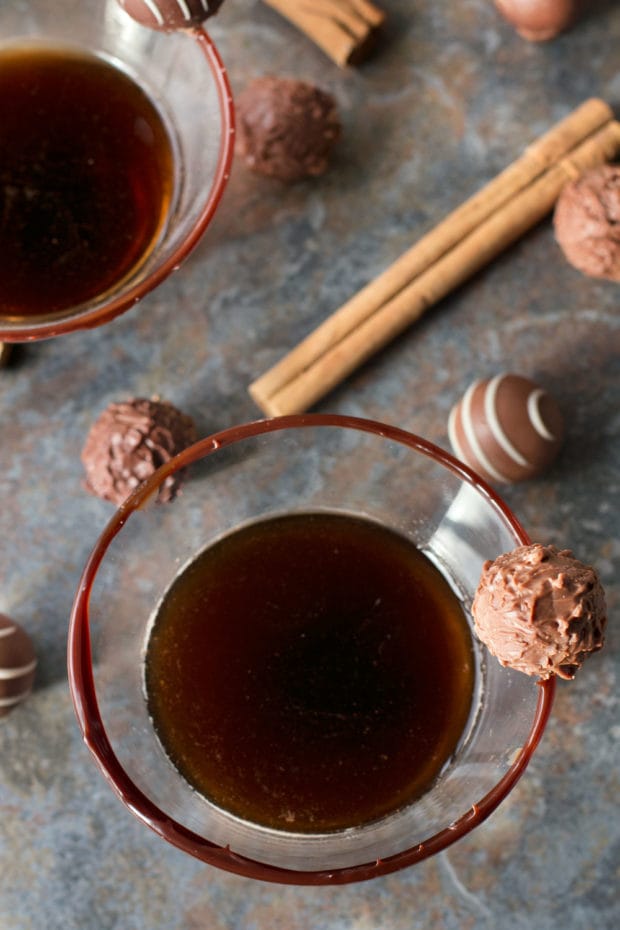 But today…. today is a different day. We aren't just eating chocolate today. Today we are drinking it my dear friends.
I used to hate the idea of a chocolate cocktail. They always sounded too sweet and too decadent for me to enjoy on a regular basis.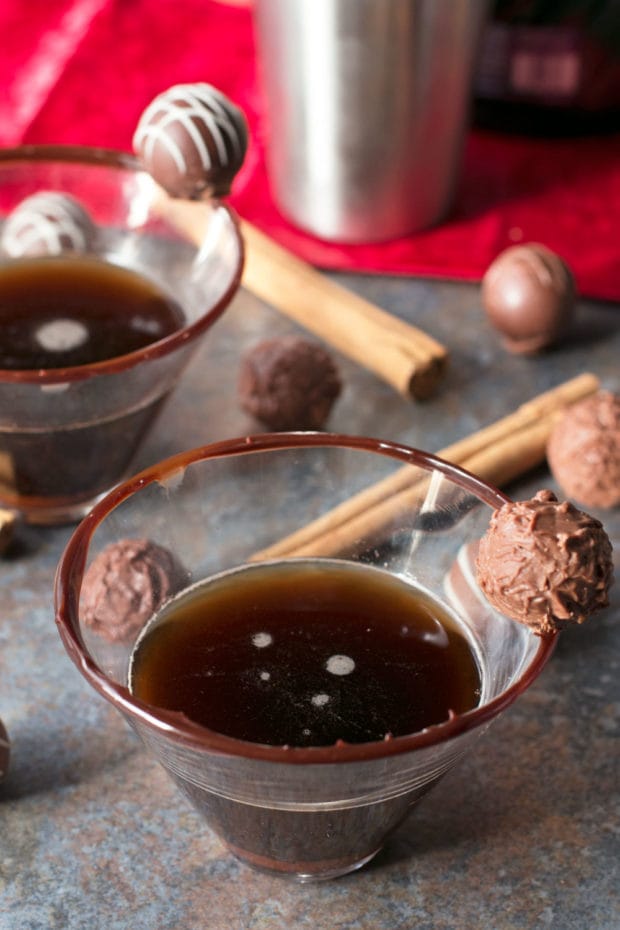 Now this cocktail is decadent, I will give you that one. However it isn't cloyingly sweet like you would expect. It's a very spirit-forward cocktail that finishes with a tantalizing blend of spices, making it ideal for drinking on a chilly winter evening. The warming spices really compliment the dark chocolate liqueur so you feel like you are biting into a rich truffle.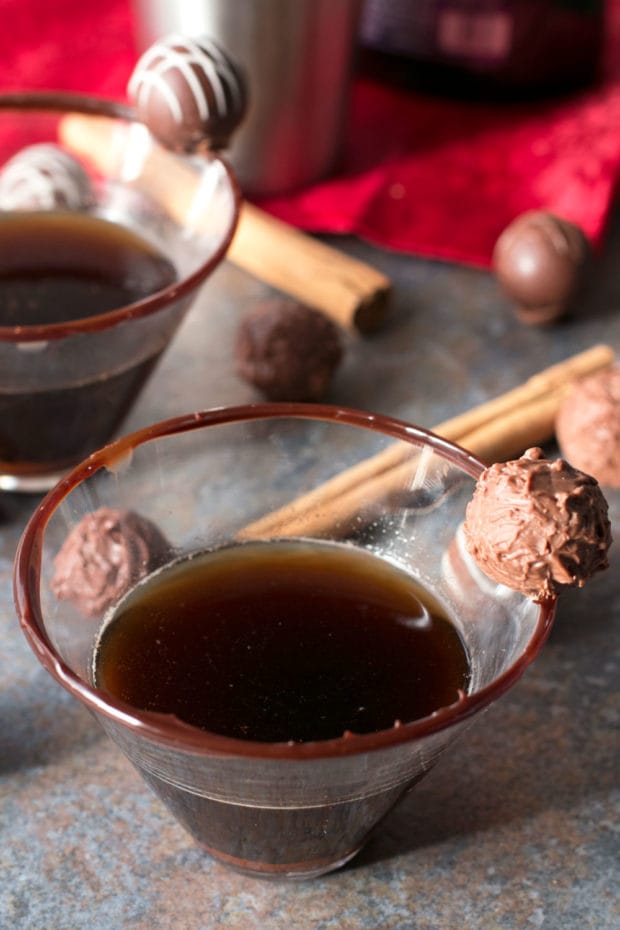 It's an excellent pairing for more fruity desserts because the brightness balances out the deep and ample flavors in the cocktail. A particular favorite pairing is this martini and a slice of apple pie… the chocolate, the apple, the spices… it all just WORKS.
Trust me when I say this martini is positively swoon-worthy… you'll win major brownie (or would it be dark chocolate?) points with whoever you serve it up to!
Cheers to chocolate my friends!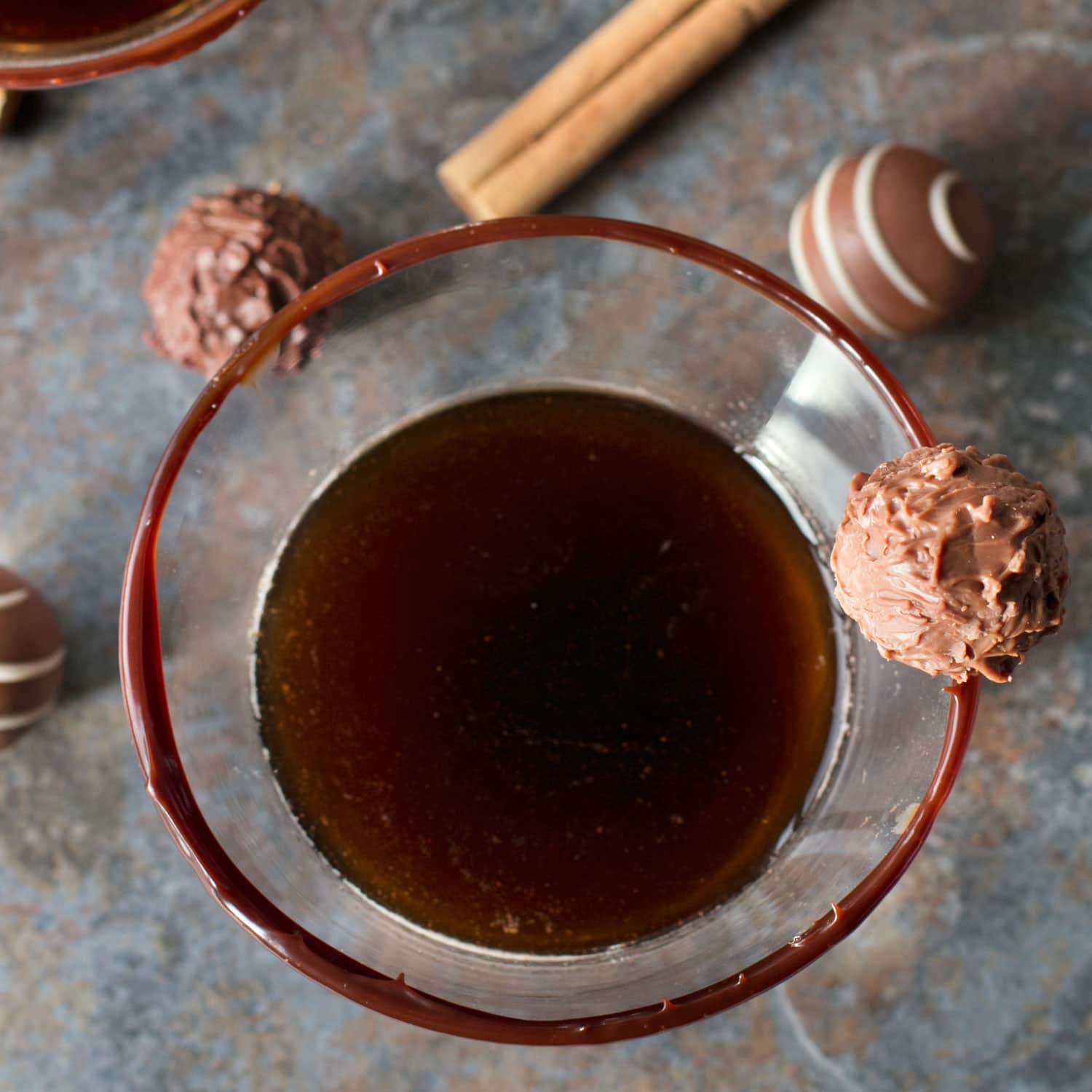 Spiced Truffle Martini
Chocolate lovers, mix this one up and rejoice in the rich flavors of chocolate, cinnamon, and clove!
Ingredients
1.5 oz dark chocolate liqueur
1 oz vodka
1/4 tsp ground cinnamon
1/8 tsp ground nutmeg
1/8 tsp ground clove
Hot fudge, warmed
Instructions
Add warmed hot fudge to a shallow dish. Rim a martini glass in the hot fudge. Set aide.
Add all ingredients to a shaker filled with ice.
Shake until chilled.
Strain into a martini glass.
Serve.
Pin this Spiced Truffle Martini recipe for later!