Please note this post contains affiliate links.
Tequila Sunrise Champagne Punch is a bubbly spin on the classic tropical cocktail that packs an extra special boozy kick. When it comes to summer gatherings, from Cinco de Mayo to a weekend patio brunch, you'll find yourself winning over a crowd with this oh-so easy and oh-so tasty drink. Cheers!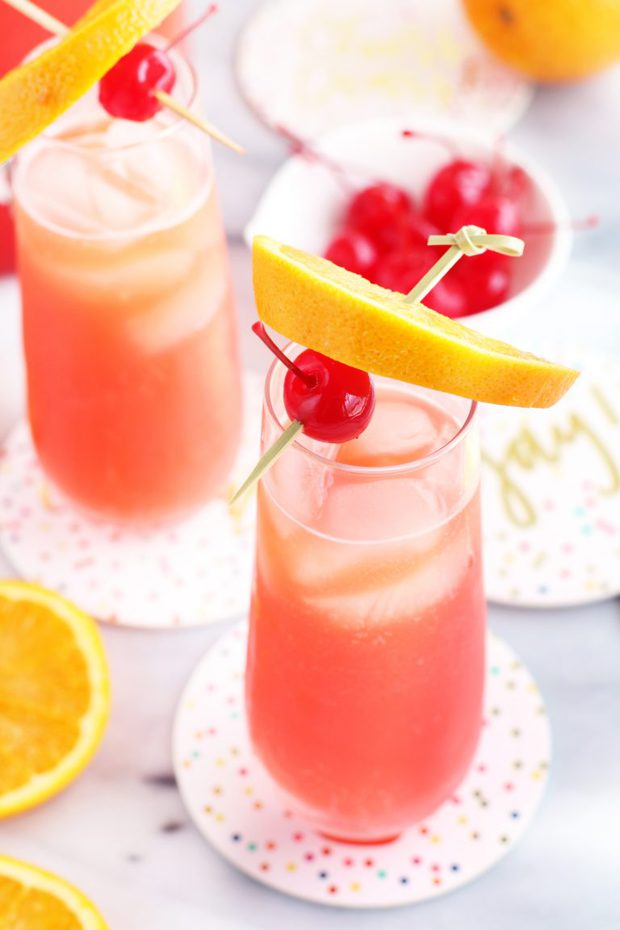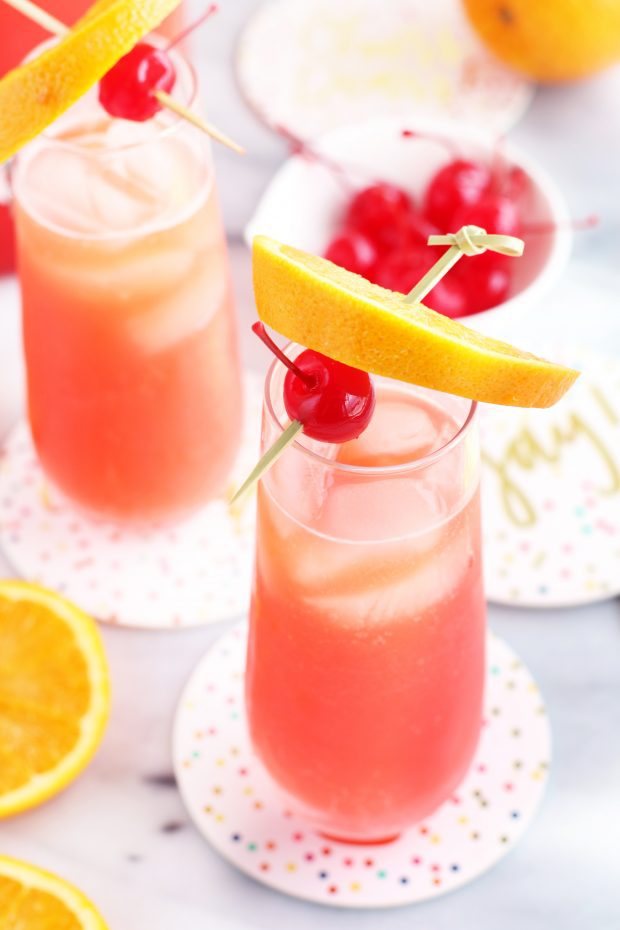 It's MAYYYYYY!!!!
Not to mention Cinco de Mayo is on Saturday, I wrapped up an epic bachelorette party last weekend, and the coming weeks are going to be full of celebration and F-U-N.
So since I am in a particularly festive mood, I thought it was high time for a bubbly, boozy and tasty champagne punch to imbibe in during all the festivities.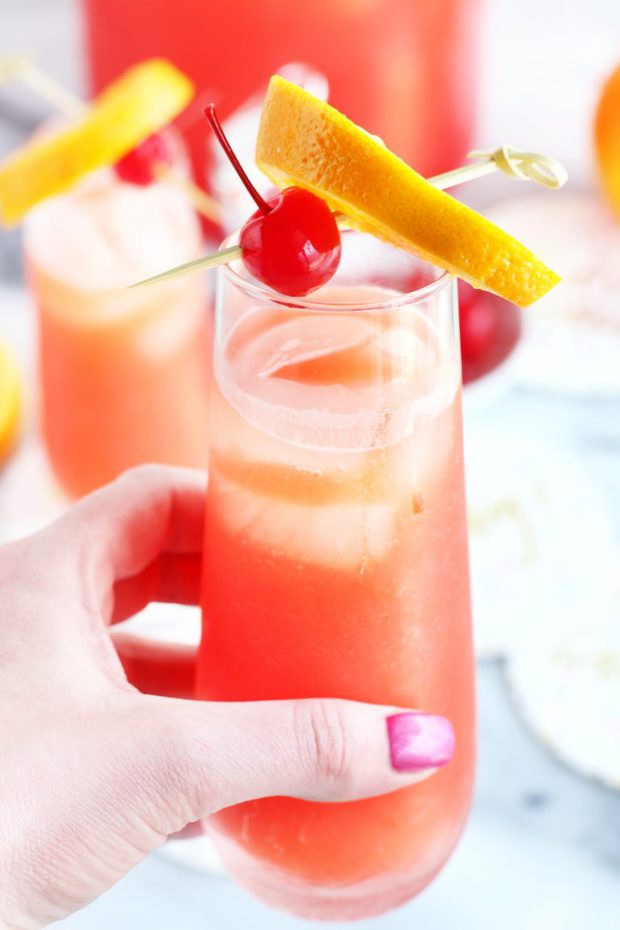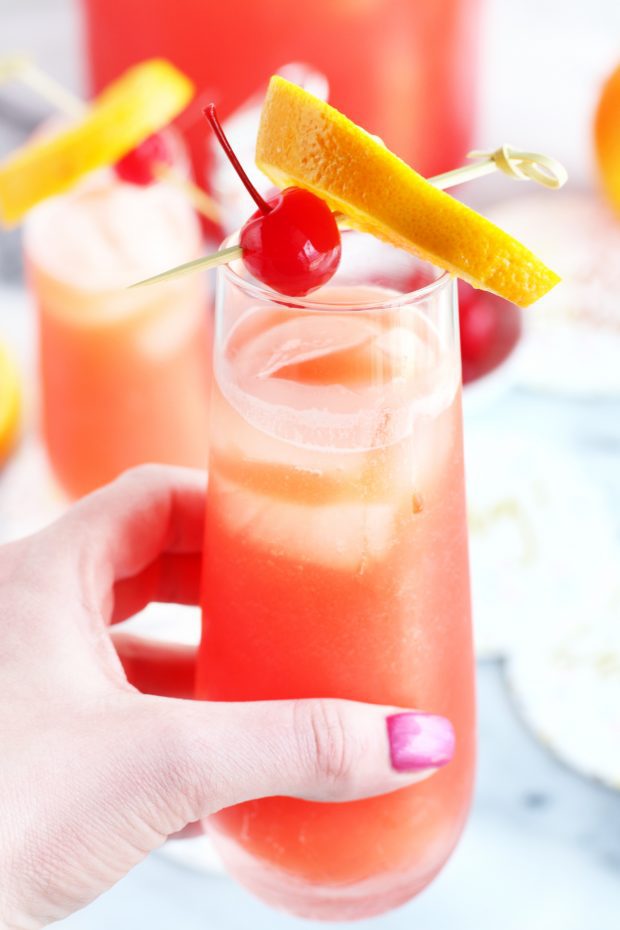 I am not normally one for sweet drinks, but I have to admit that I have a special place in my heart for the tequila sunrise.
Every time I sip on one, I am usually somewhere tropical, enjoying a pool or the beach, and feeling like I am in heaven.
I rarely make them for myself when I am home, because I love to save that taste for something really special.
But that only lasts so long when you realize that your next tropical vacation isn't going to be for several more months…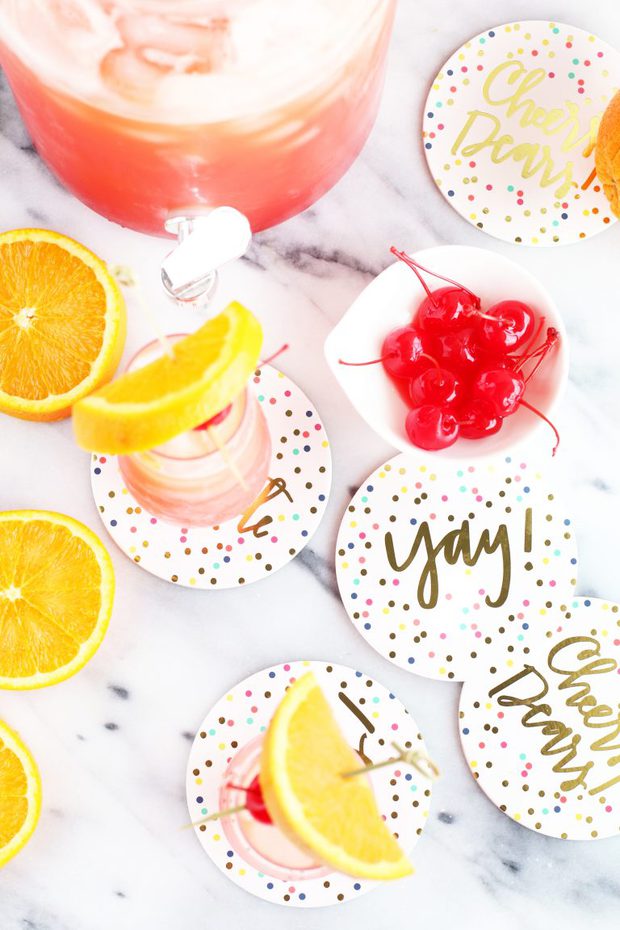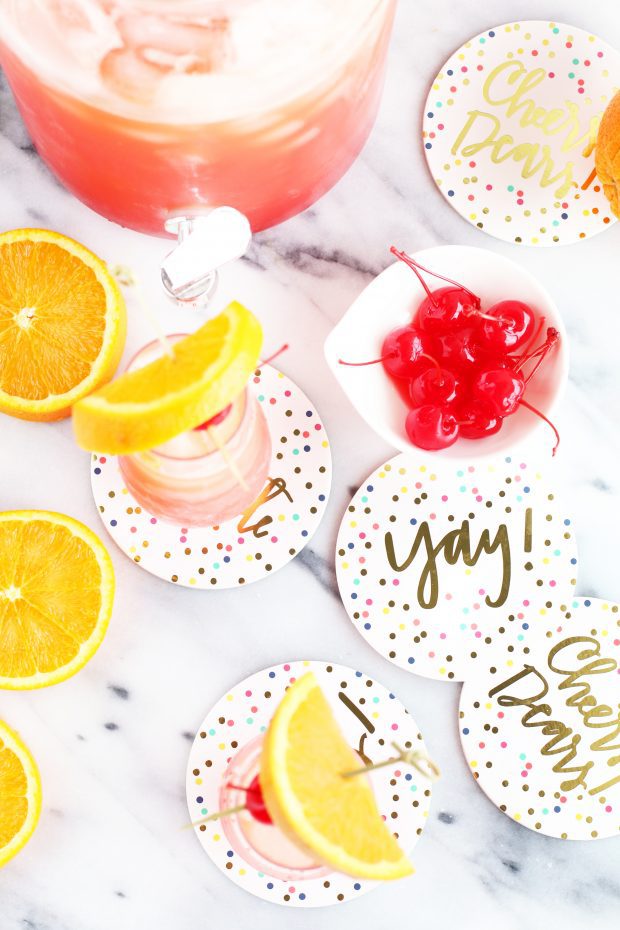 Don't get me wrong, I am SUPER excited to go to Alaska for our honeymoon, but I have to get my taste of tropical, sunny happiness where I can.
SO, being the impatient lady that I am, I whipped up the classic tequila cocktail… but with a twist.
All of the flavors you love in a tequila sunrise are in this cocktail, but they are amplified even more with the addition of champagne. The bubbles help lighten up the overall sweetness of the typical recipe for the cocktail, and I love the extra kick you get from two types of booze.
Plus, by making this champagne punch in bulk, you don't have to be running around making cocktails to order.
Instead you can kick back, enjoy whatever gathering you are at, and savor every sip. No matter if you are at the beach or you are fighting off the random cold days that pop up every so often. Seriously though can someone stop the rain and cold here in Colorado already?
Happy drinking, my friends!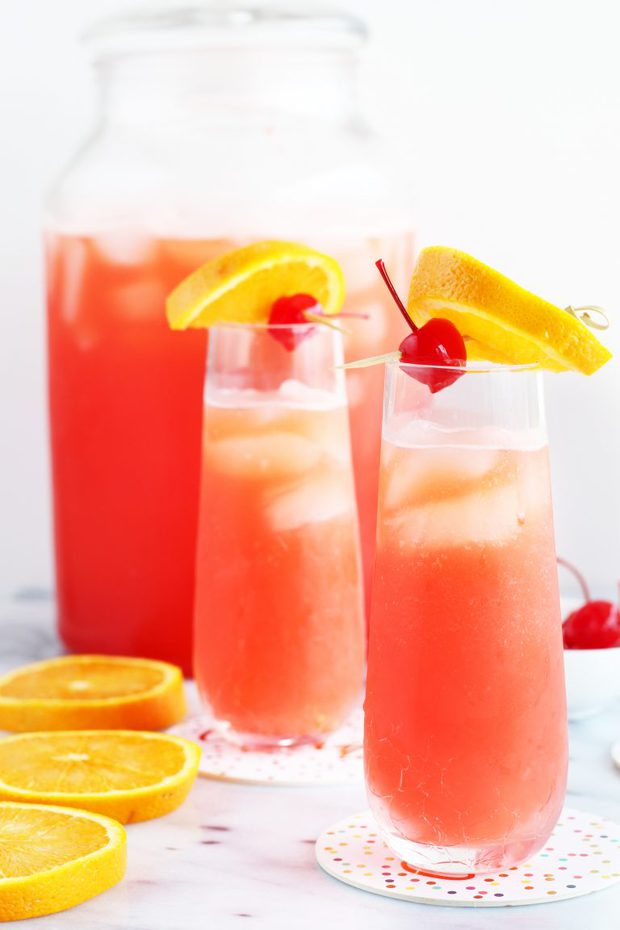 ingredients
tequila – I prefer using a blanco or silver tequila. It's clear and colorless, making it ideal for this punch. My personal favorites are a mid-range price point like El Jimador or Dobel. You can use something more top shelf if you prefer like Patron.
orange juice – make sure it's orange juice without the pulp! No one wants a pulp texture in this punch, lol.
pineapple juice – I buy this at my local store in small bottles to use as mixer for future cocktails! Better than buying a giant bottle that you will only use some of.
grenadine syrup – while you can make this at home, I opt to buy it. You should be able to find it at your local grocery store and at any liquor store.
champagne – Pick the champagne you love to drink! I recommend going with a brut champagne, because the sweeter ones will make this punch way too sweet.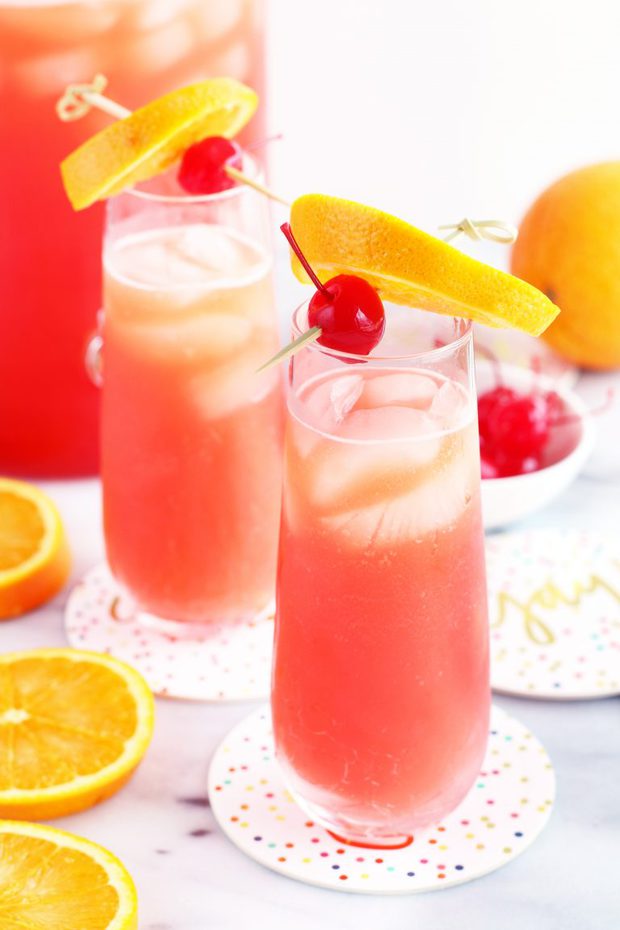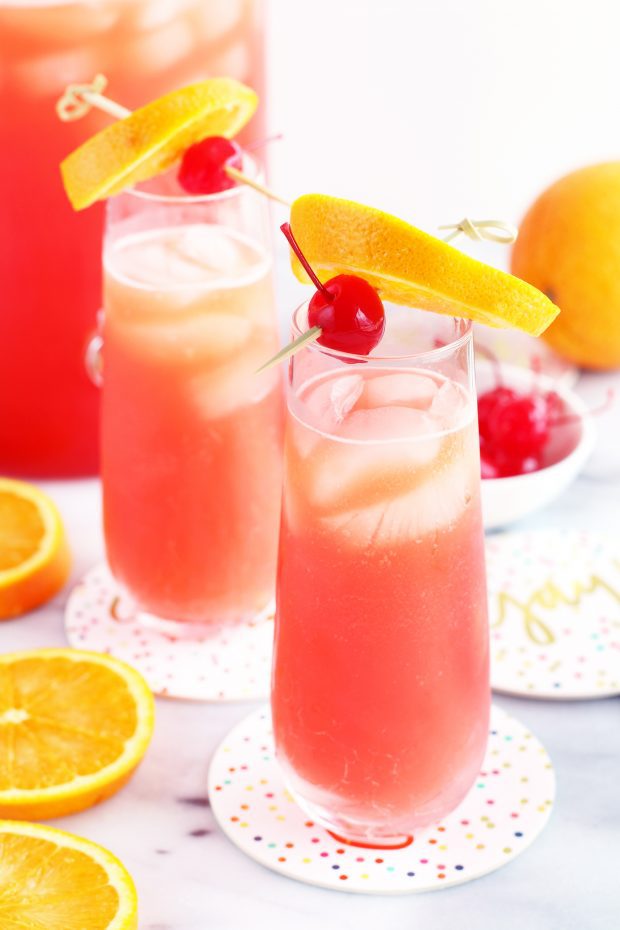 this recipe's must-haves
I love having a drink dispenser for gatherings, no matter the size. You can use them with lemonade, teas, or this cocktail of course!
You will need a wooden spoon and if you aren't using a drink dispenser, reach for your favorite pitcher.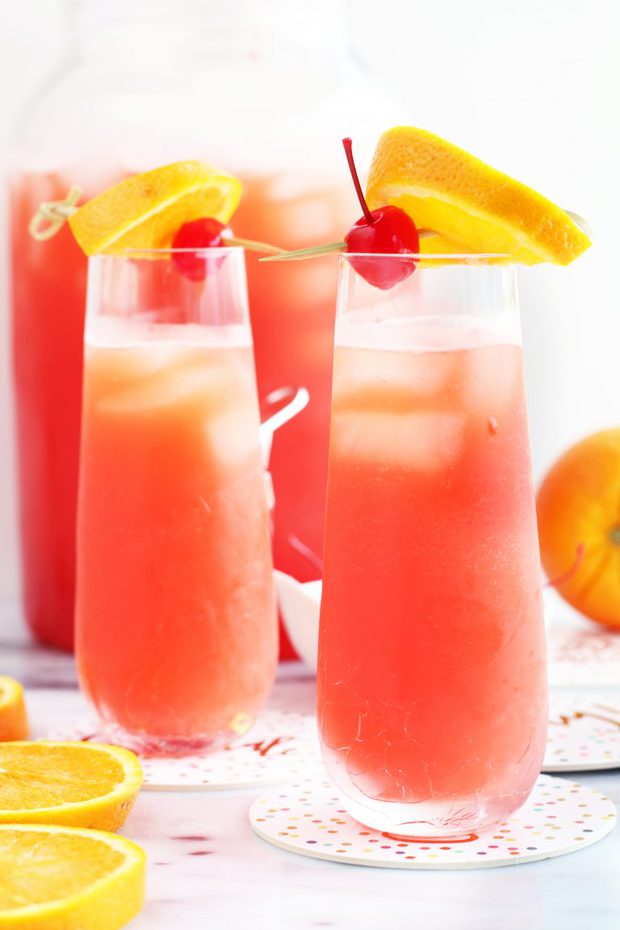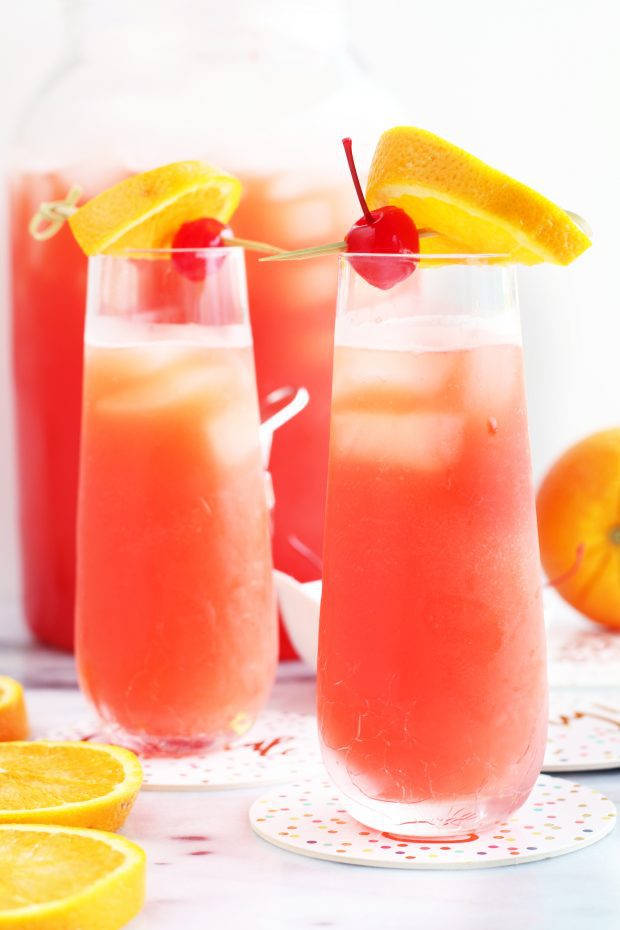 here's how to make tequila sunrise champagne punch
combine liquors and juices
In a large pitcher or a beverage dispenser, add tequila, orange juice, pineapple juice, and champagne. Stir to combine.
add ice
Fill the beverage dispenser with ice.
add grenadine
Slowly pour in the grenadine. By pouring it in slowly, you will get the classic effect and look of the tequila sunrise cocktail.
Pour into glasses filled with ice and garnish each glass with an orange slice and maraschino cherry. Serve.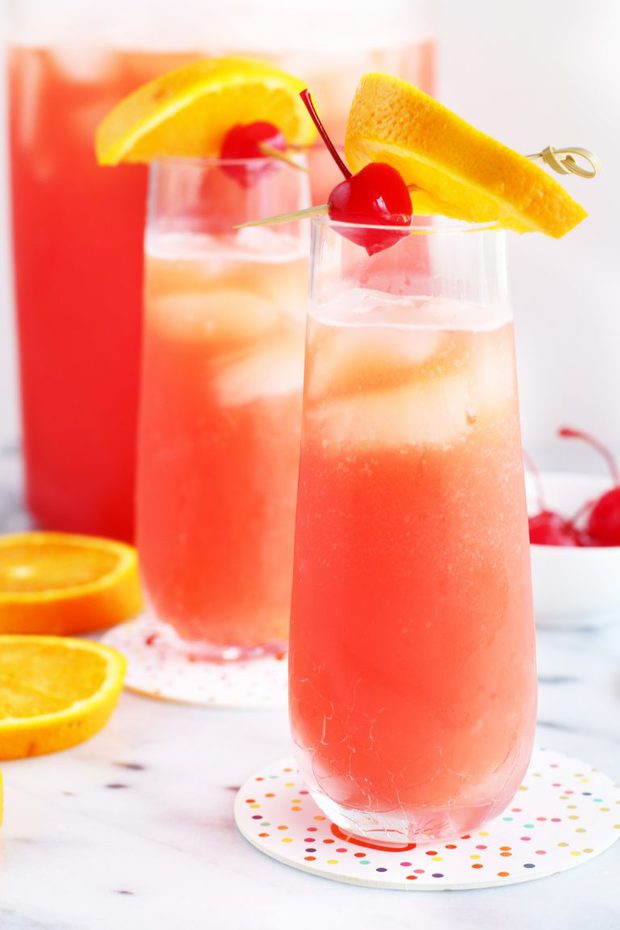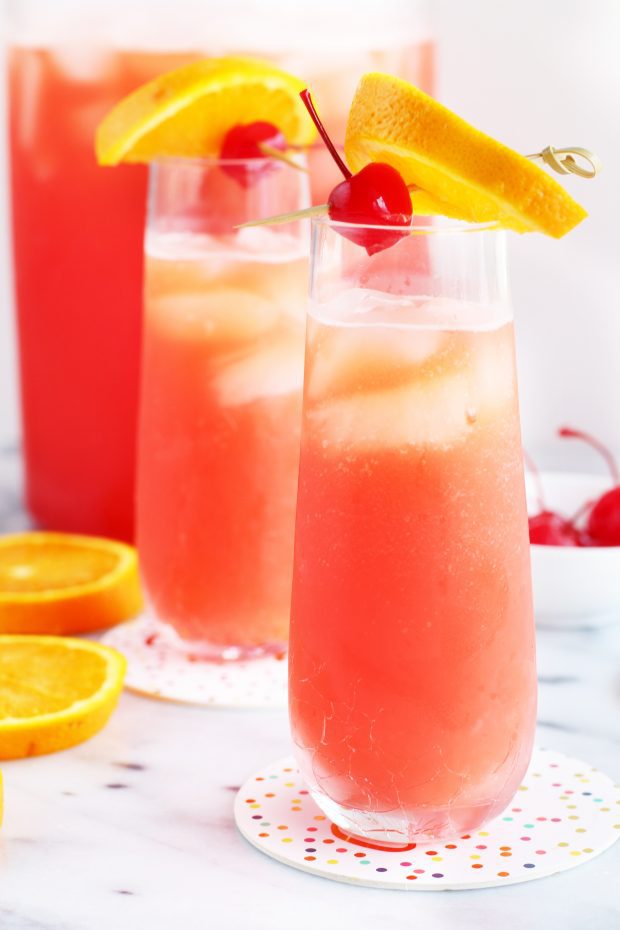 what kind of tequila should I use in this champagne punch?
You can actually use silver or gold tequila for this punch, depending on what you normally prefer to drink. For me, I'm a silver tequila fan so that's what I reach for.
can I use prosecco instead of champagne?
You sure can, though I highly recommend using brut because the flavor is better in the particular punch. If you choose to use prosecco, I recommend halving the amount of grenadine so that the punch is not overly sweet.
how to serve tequila sunrise champagne punch
You can serve this punch as an accompaniment for everything from brunch to a backyard bbq to a summery dinner! It's bubbly and festive so it pairs with lots of different dishes. Here are my top recommendations though!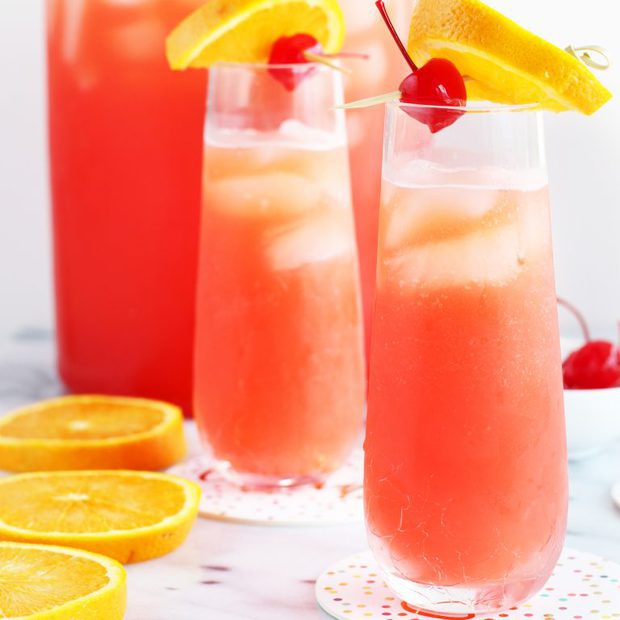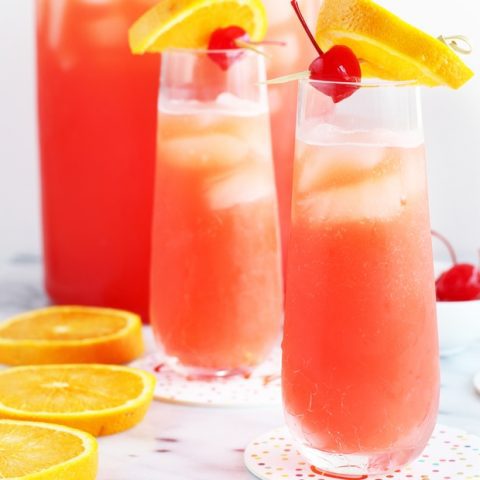 Tequila Sunrise Champagne Punch
A tropical classic cocktail is made even better with the addition of champagne! This bubbly drink is perfect for a party.
Ingredients
2 1/4 cups tequila
3 cups orange juice
1 cup pineapple juice
2/3 cup grenadine syrup
1 750 ml bottle of your favorite brut champagne
Ice
Maraschino cherries
Orange slices
Instructions
Add tequila, orange juice, pineapple juice and champagne to a pitcher or glass beverage dispenser.
Fill the beverage dispenser with ice.
Slowly and carefully pour in the grenadine to get the classic effect of the tequila sunrise cocktail.
Garnish with an orange slice and maraschino cherry on a toothpick.
Serve immediately in glasses filled with ice.
Recommended Products
As an Amazon Associate and member of other affiliate programs, I earn from qualifying purchases.