A plate full of BLAT Eggs Benedict is the one wake up call no one is going to want to miss. Bacon, lettuce, avocado and tomato are sandwiched between a perfectly poached egg and toasted English muffin for a breakfast version of the classic sandwich. Topped with a creamy lemon hollandaise, your taste buds will jump to life with every bite!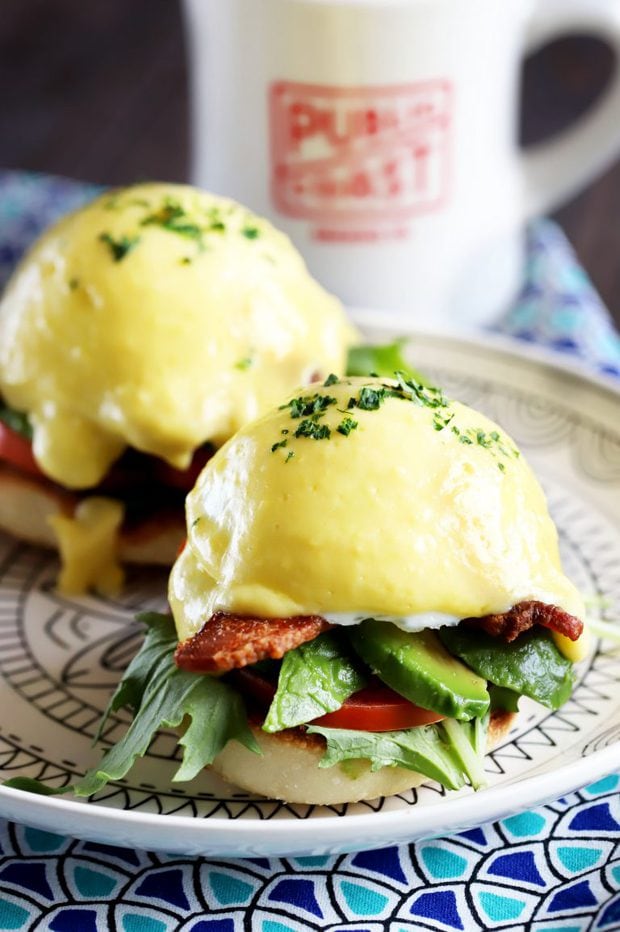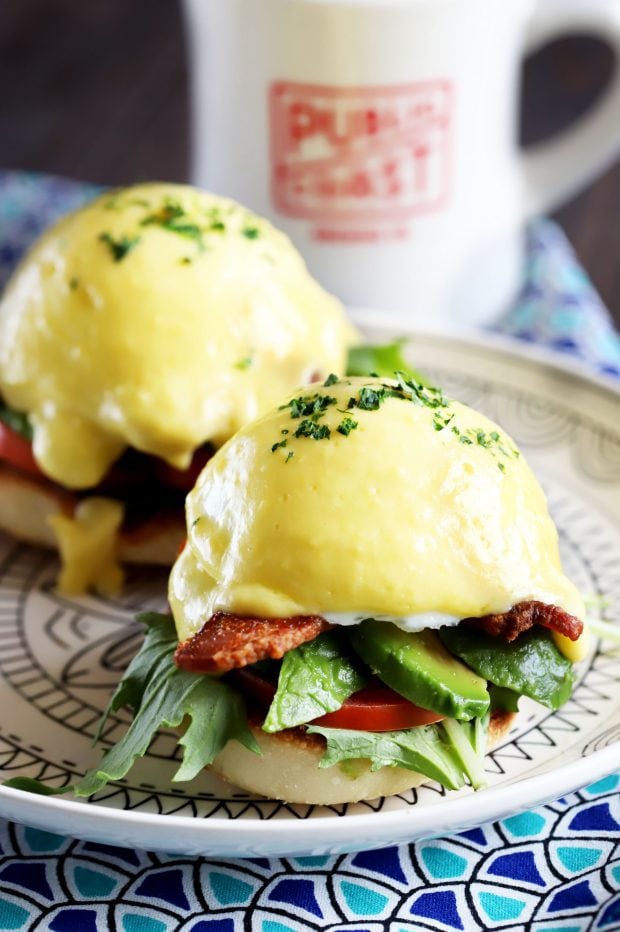 Please note that some of the links below are affiliate links. If you make a purchase through one of these links, I will receive a small commission.
If you know me, you know I am not REALLY a breakfast person.
Now it's not that I don't love breakfast food, because I do.
It's all about the time when I eat. When it comes to eating before 9am, I am not super thrilled to be diving into a hearty breakfast.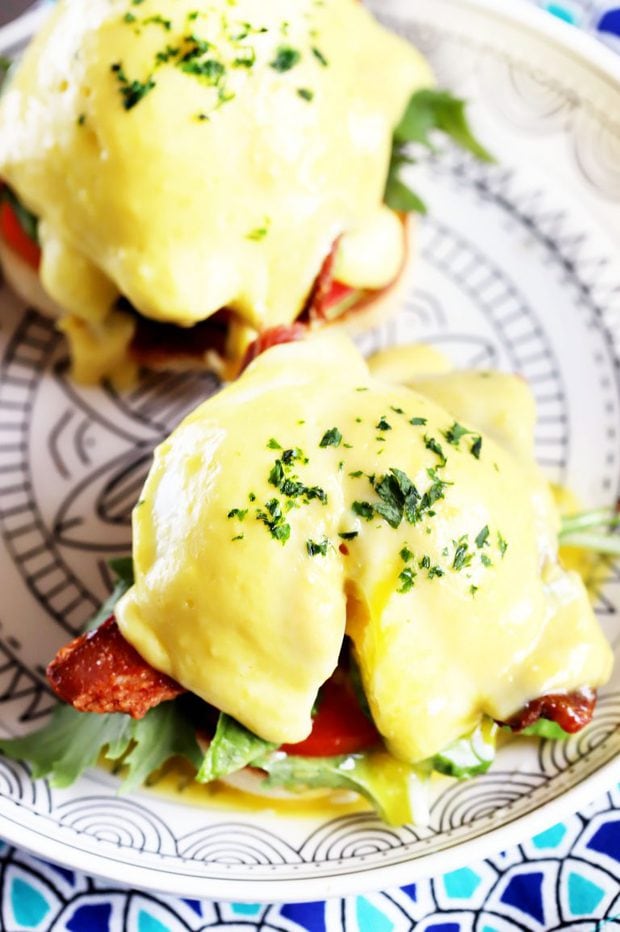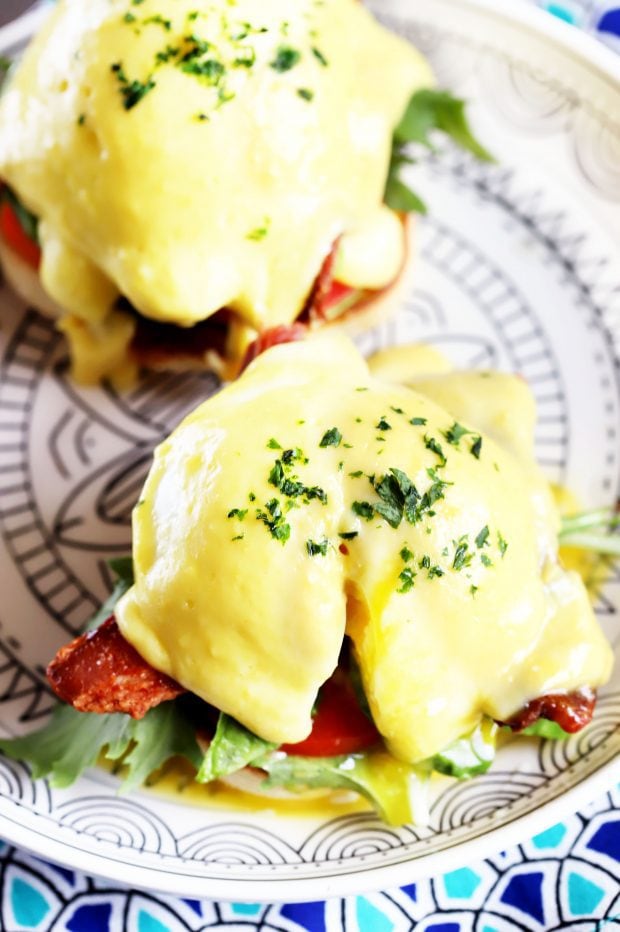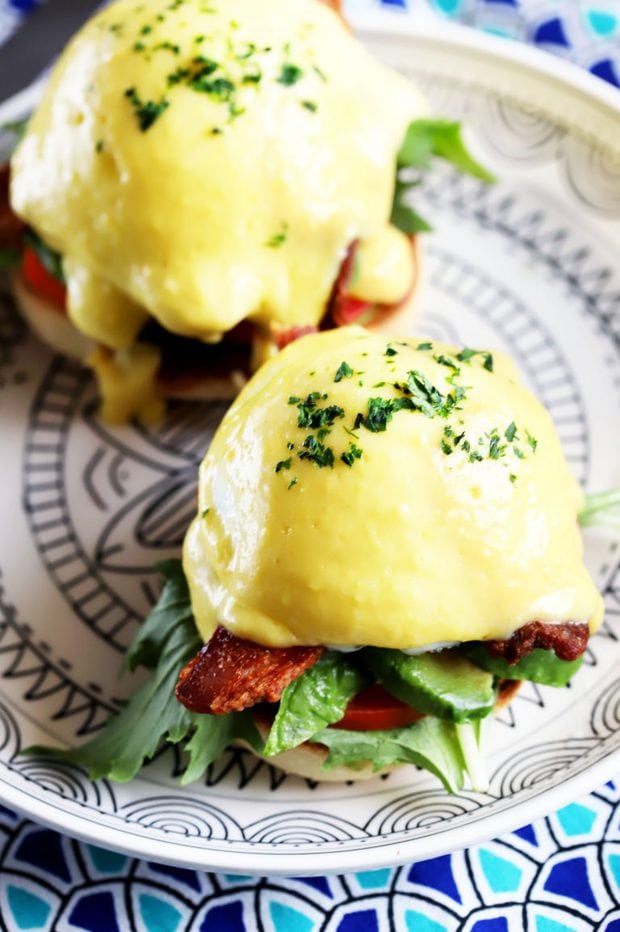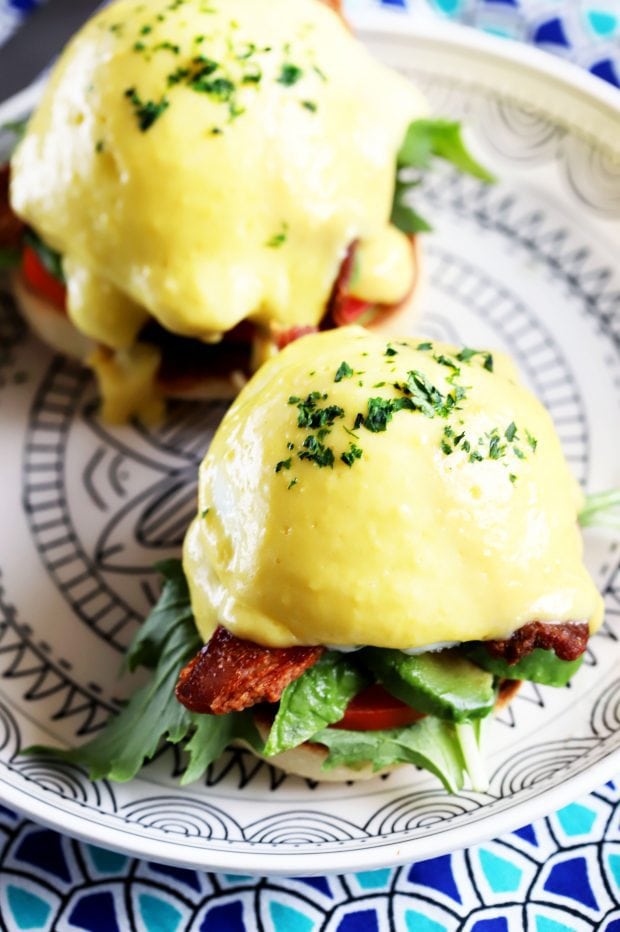 I would much rather eat something quick and light on the average weekday morning. The days that I do indulge in elevated breakfast foods are reserved for one meal only…
BRUNCH.
I love any excuse to eat brunch and I don't care how "basic" that makes me sound.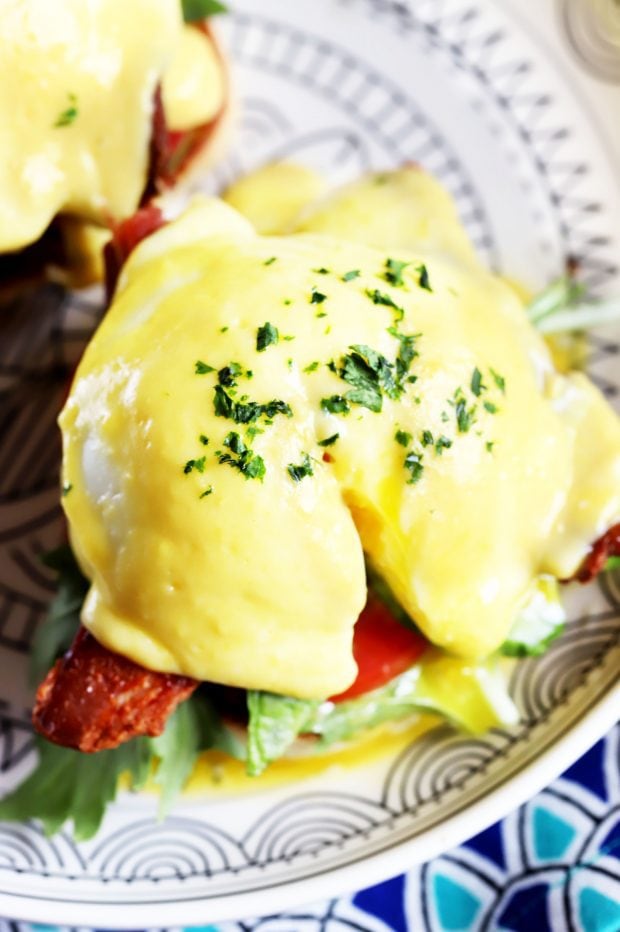 Brunch includes all of your favorite complex breakfast dishes, but it also includes some lunch items for those days when you just need a greasy burger to ward off that hangover (not that I would know anything about that feeling of course….).
Not to mention, brunch has the added bonus of mimosas and bloody marys to go along with you meal.
The most appealing thing for me is that it's at an hour in the morning when I actually feel like diving fast first into a giant plate of food.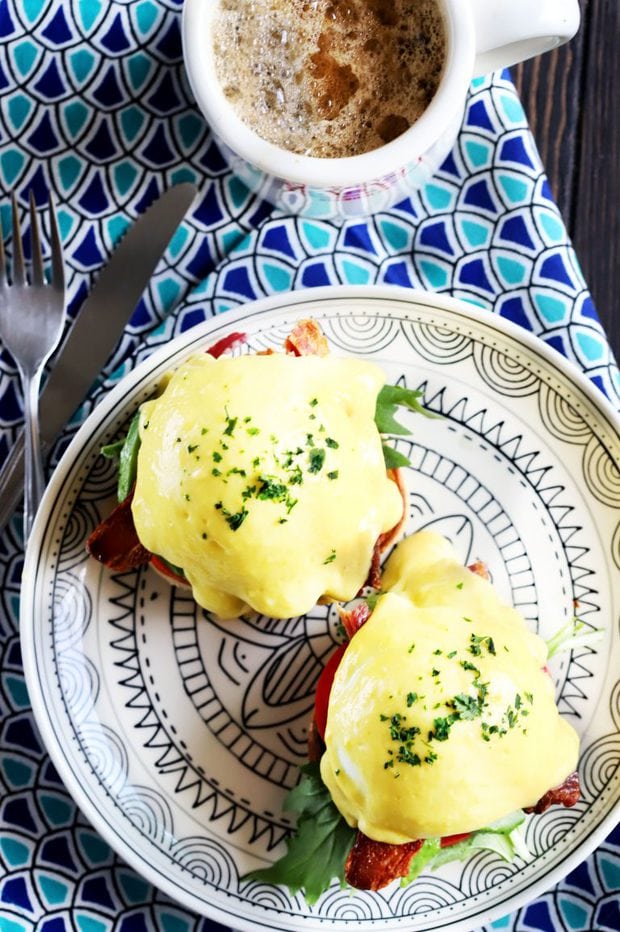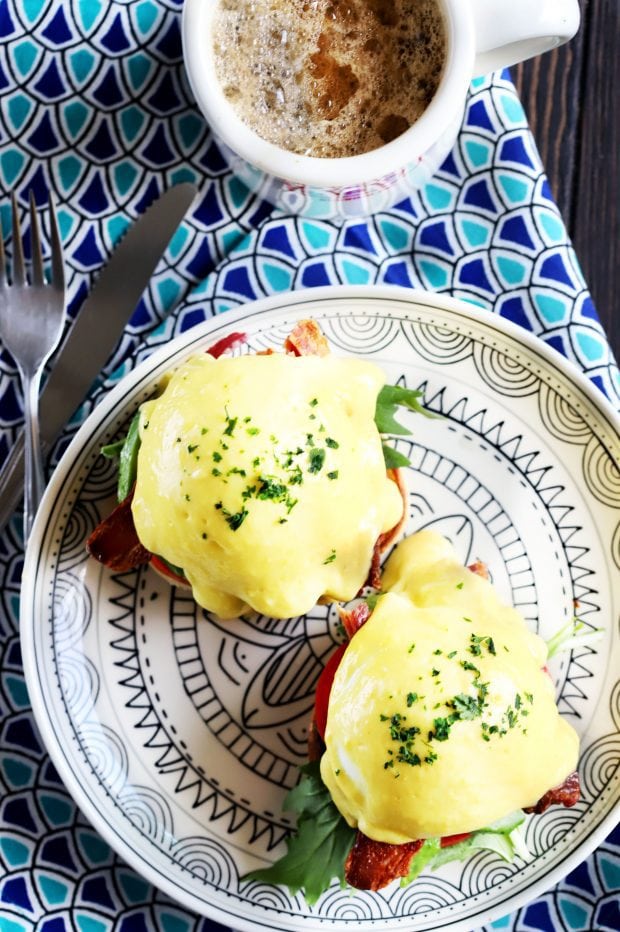 So let's talk about this ridiculously amazing dish that has become my new brunch obsession.
I am all about a good BLAT sandwich any given day for lunch, but this eggs benedict takes it to a whole new level of deliciousness.
Not only do you get the bacon, lettuce, avocado, and tomato combination on a crispy English muffin. You also get a perfectly poached egg that oozes that runny yolk all over the ingredients below.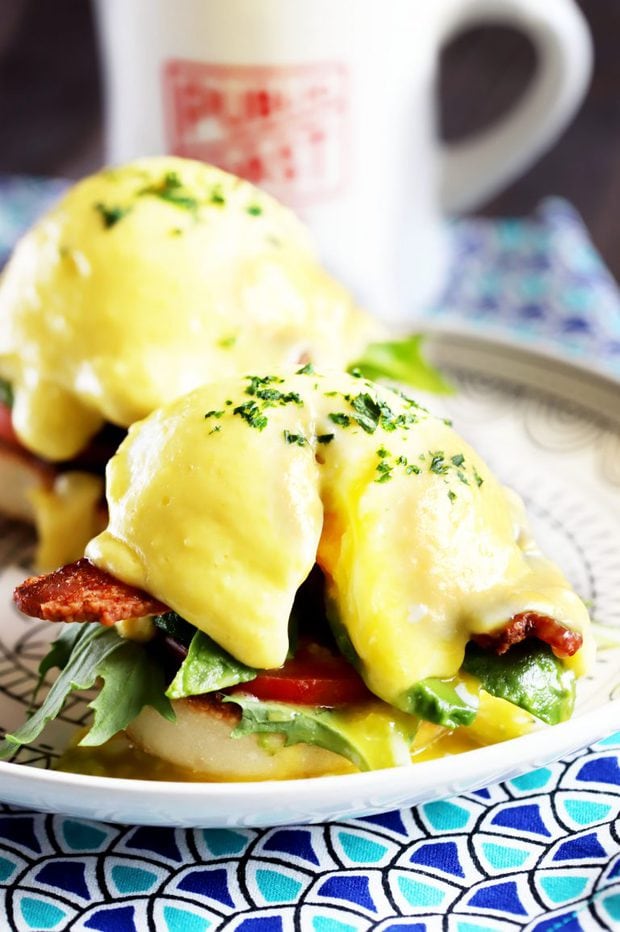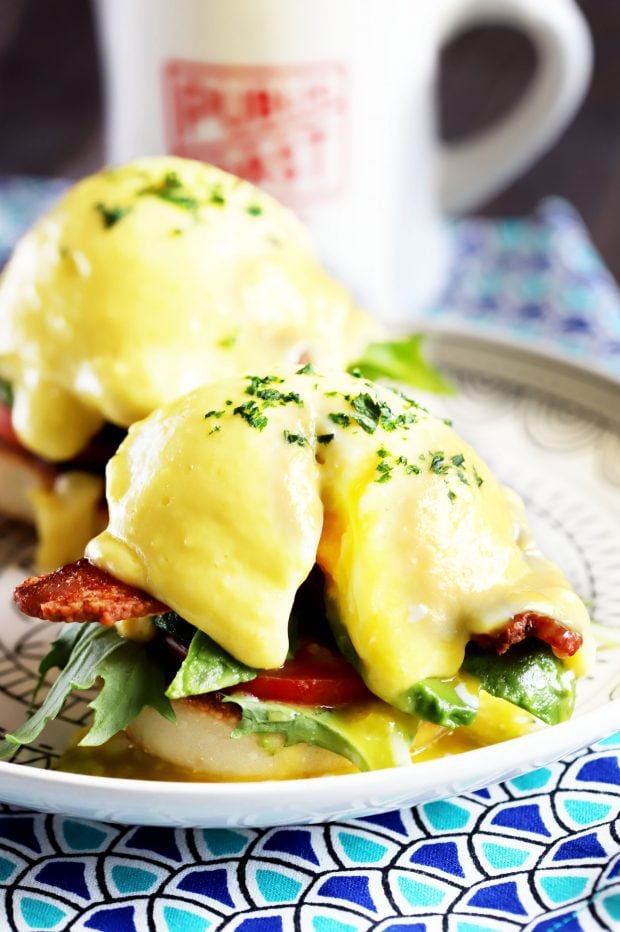 It's rich and savory, while also having a plethora of textures from crunchy to chewy, soft to crisp. To top it all off, a tangy creamy lemon hollandaise sauce coats everything with a punch of acid that really wakes up your palate.
This is how you take a classic sandwich and turn it into a brunch meal worthy of taking over your entire Sunday morning.
Happy brunching!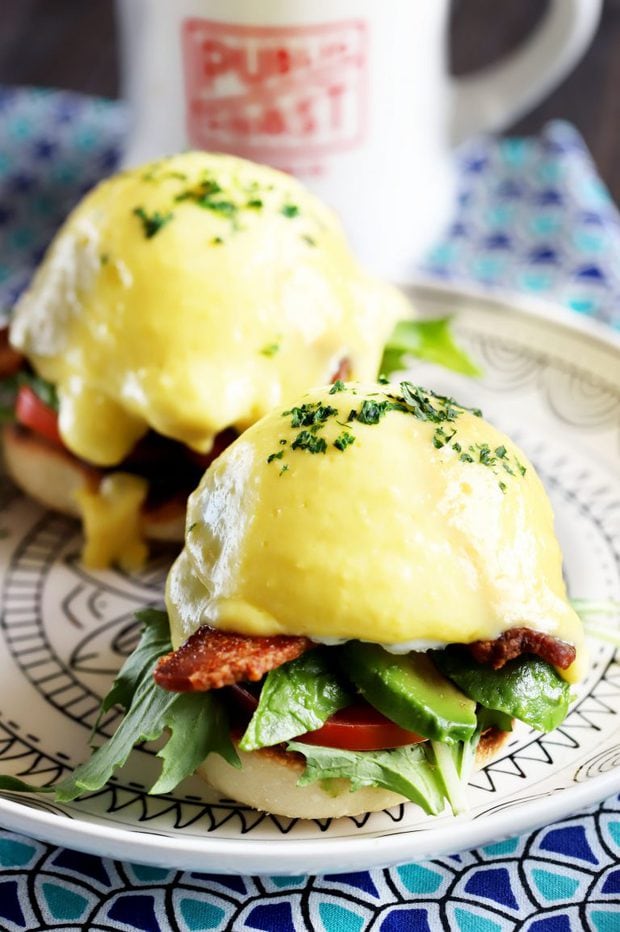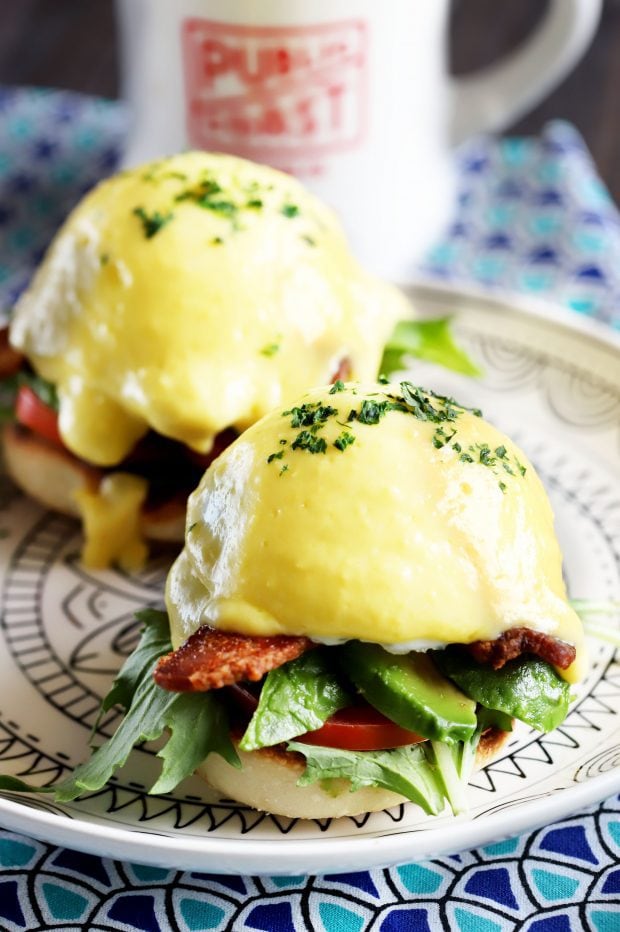 This Recipe's Must Haves