Please note this post contains affiliate links.
A Blueberry Mint Julep is a cool refreshing sipper to enjoy all spring and summer long! The fresh ingredients make the twist on a classic mint julep perfect for a hot day.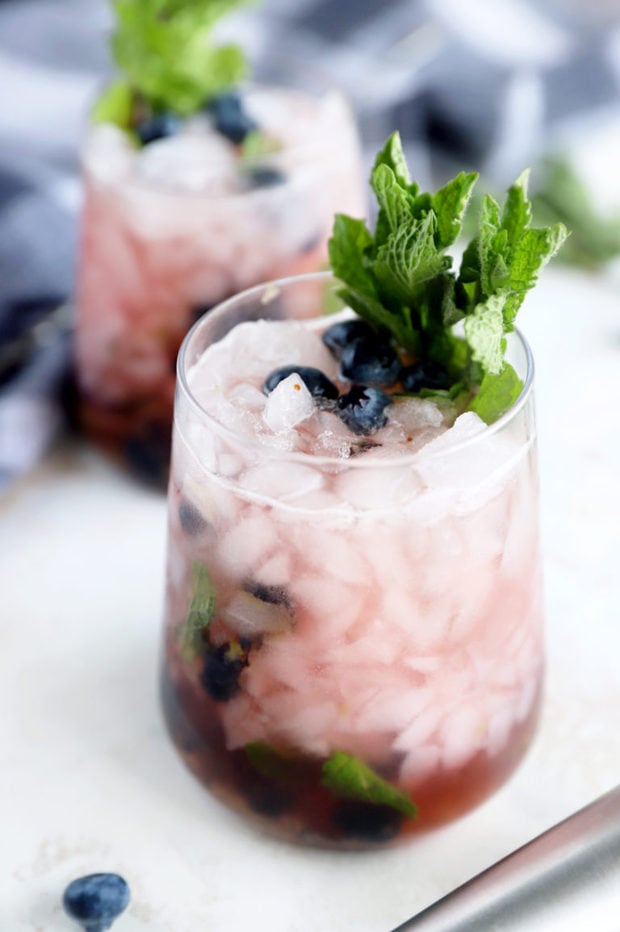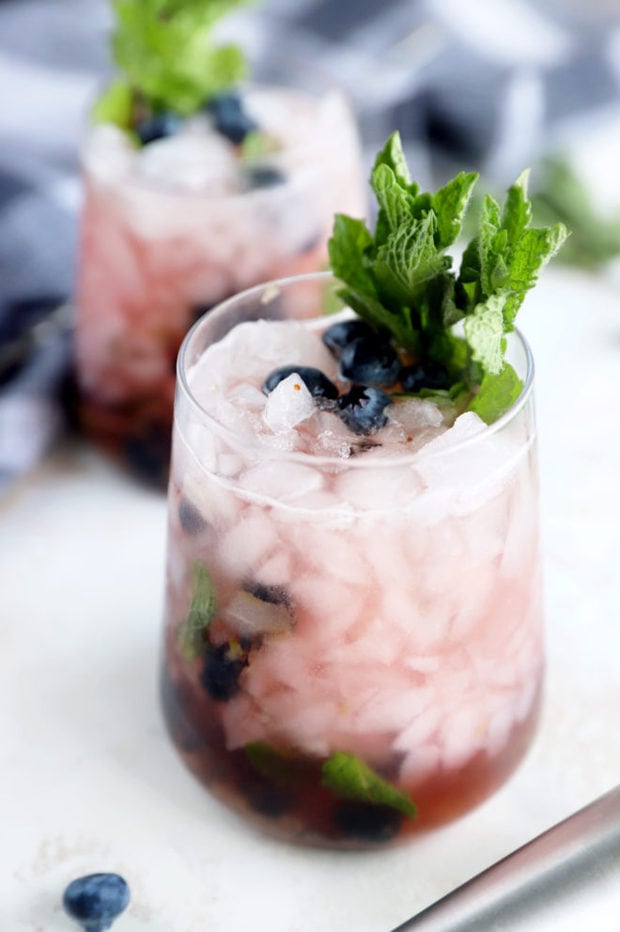 The mint julep always takes me straight back to South Carolina.
It was a handful of years ago – to be exact about 1 1/2 weeks before I met the Man – and it was hot AF in the middle of Charleston.
When I say hot, I mean disgustingly hot and HUMID. If you know me, you know that I do not do well in humid heat…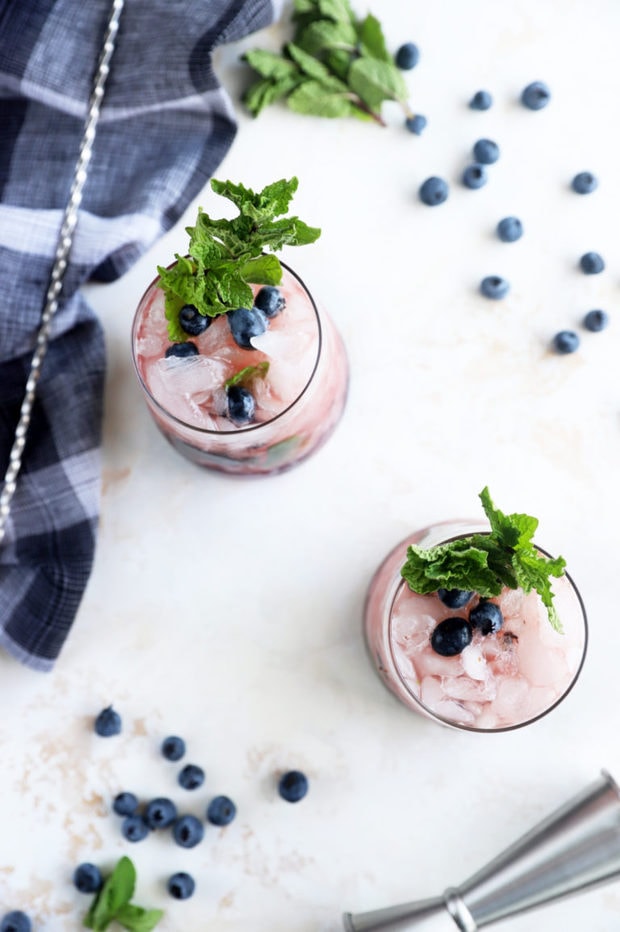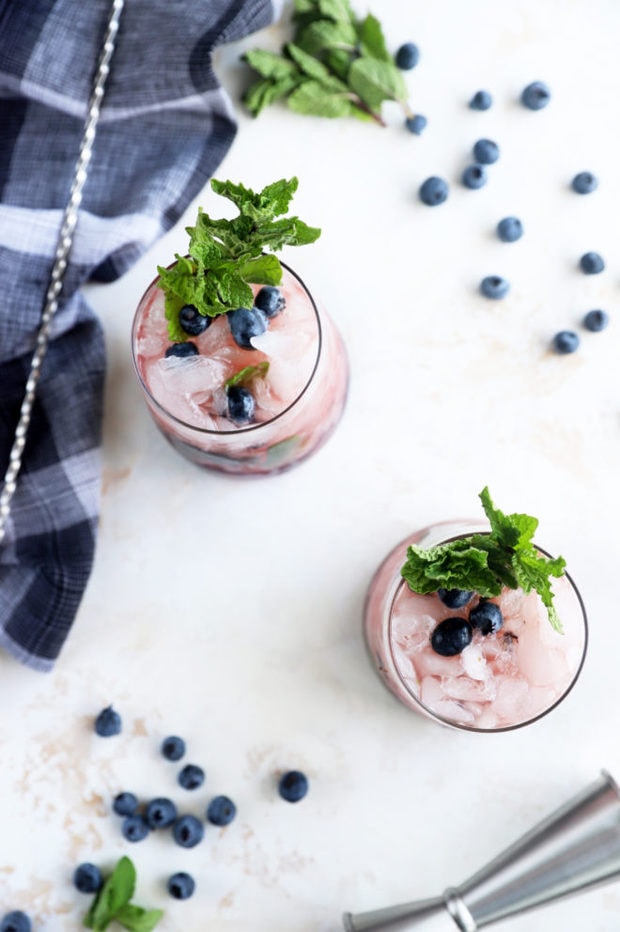 My hair frizzes like crazy and my skin turns beet red, even when I am NOT sunburned… It's not the prettiest look and it's one of the reasons that I love Colorado so much.
But I digress.
Anyway, there my friend and I were after a hot carriage ride throughout the city. We were starving and oh-so THIRSTY. The first place we stopped in boasted amazing seafood and mint juleps so you can bet that's exactly what I dove into.
The mint julep became one of my favorite cocktails right then and there on a warm day. The refreshing mint and the strong bourbon (my new favorite spirit at the time) were a combination that stuck in my brain from then on.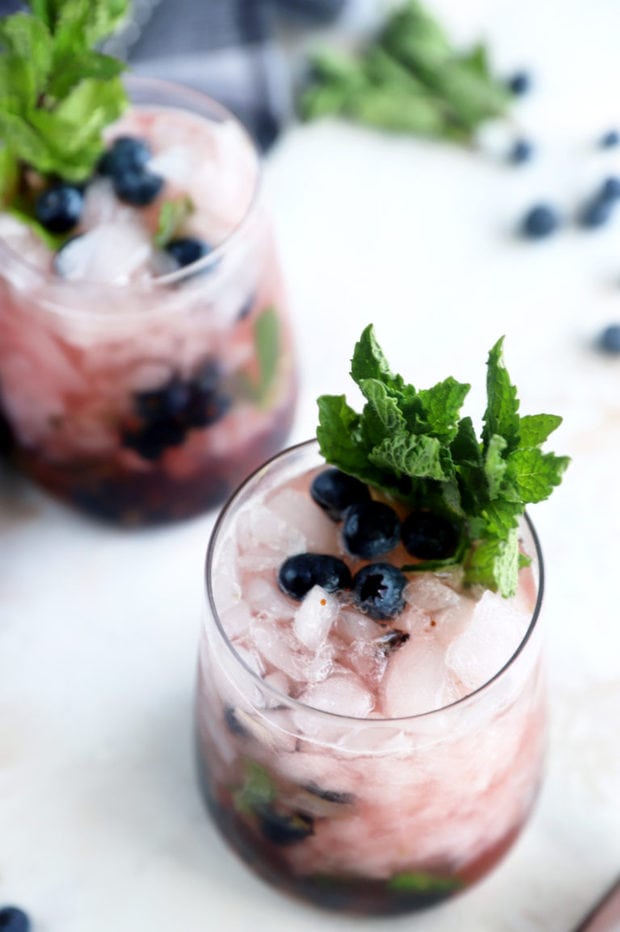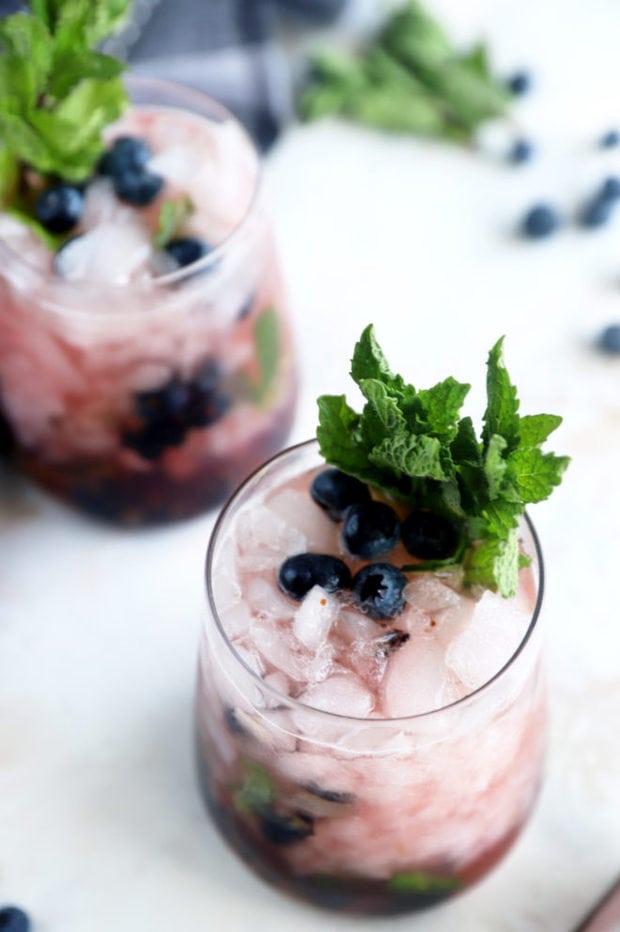 This place had every mint julep you could think of, but the one that always stayed in my mind was the blueberry. I loved the slight fruity tartness that the berries brought to the drink and I am FINALLY getting around to creating my own, many years later.
I think it was all the reminiscing I had over the last year, missing cocktails while pregnant and also just missing being out in the world!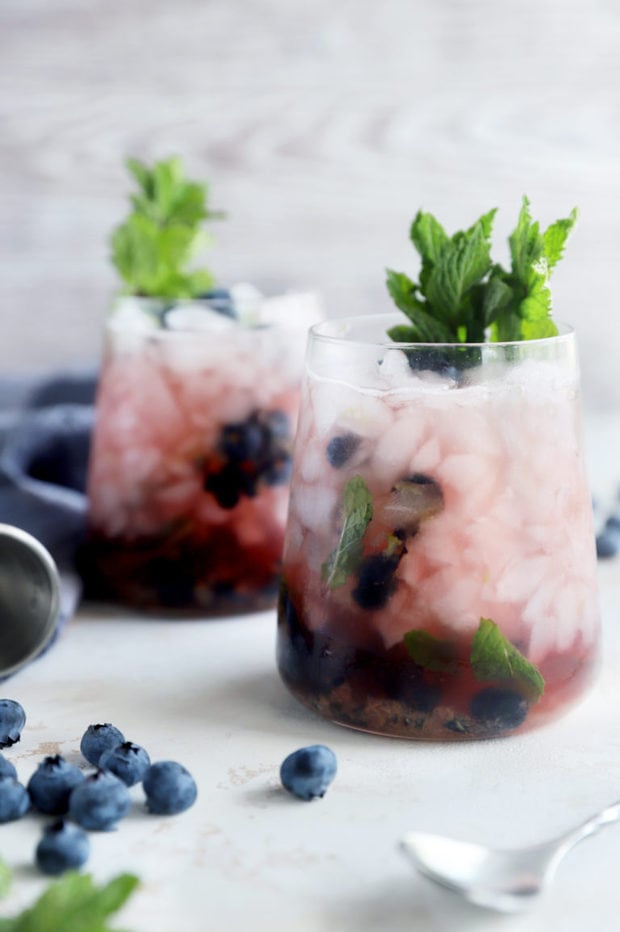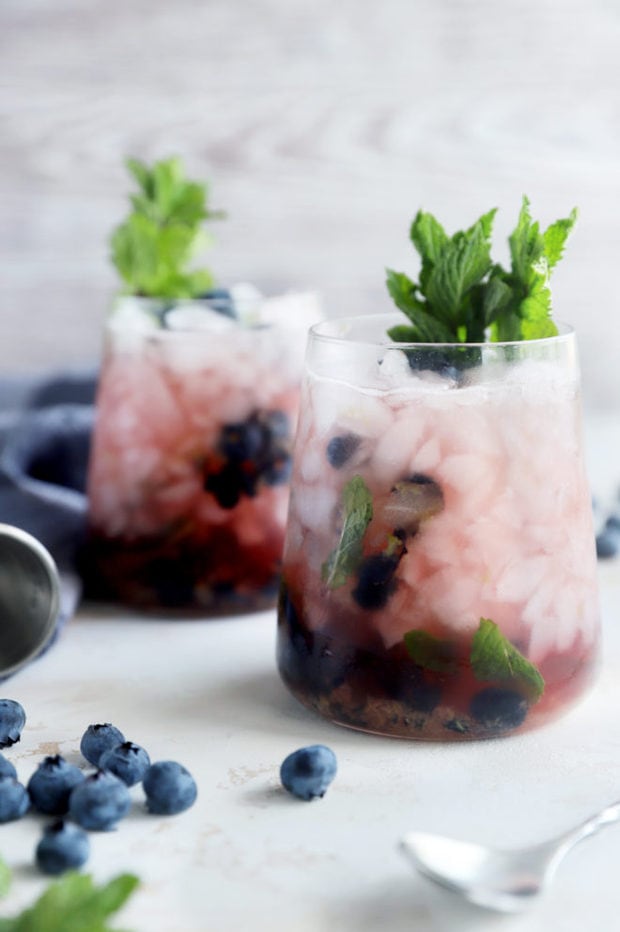 this recipe's must-haves
You will need a julep glass if you want to be traditional about it, but I don't see the point of getting a glass for one drink (unless it's a copper mug because I'll drink any cocktail in those, including this one!). I personally reach for a double old fashioned glass.
To prepare the cocktail you will need a jigger, a muddler, and a cocktail spoon.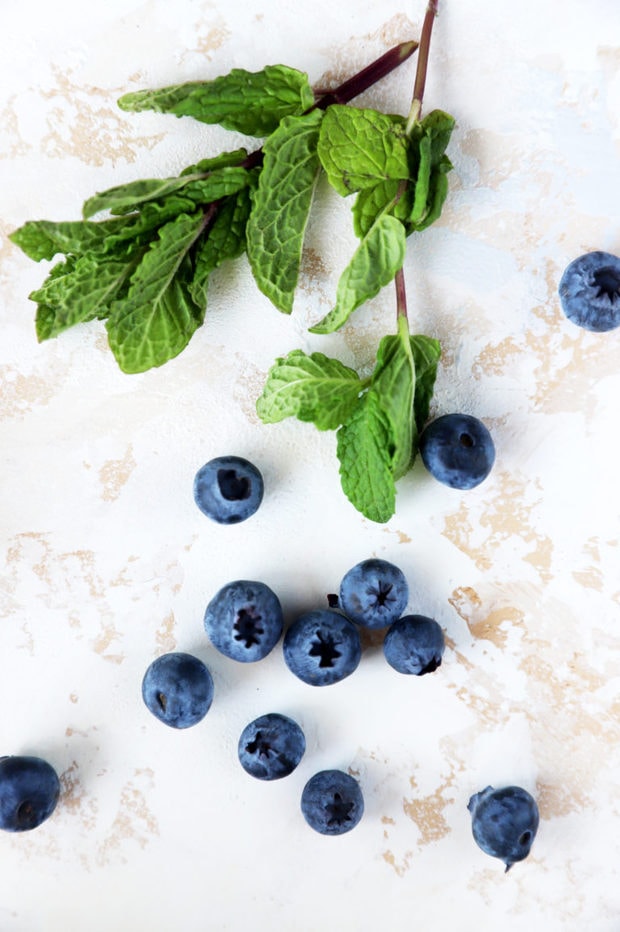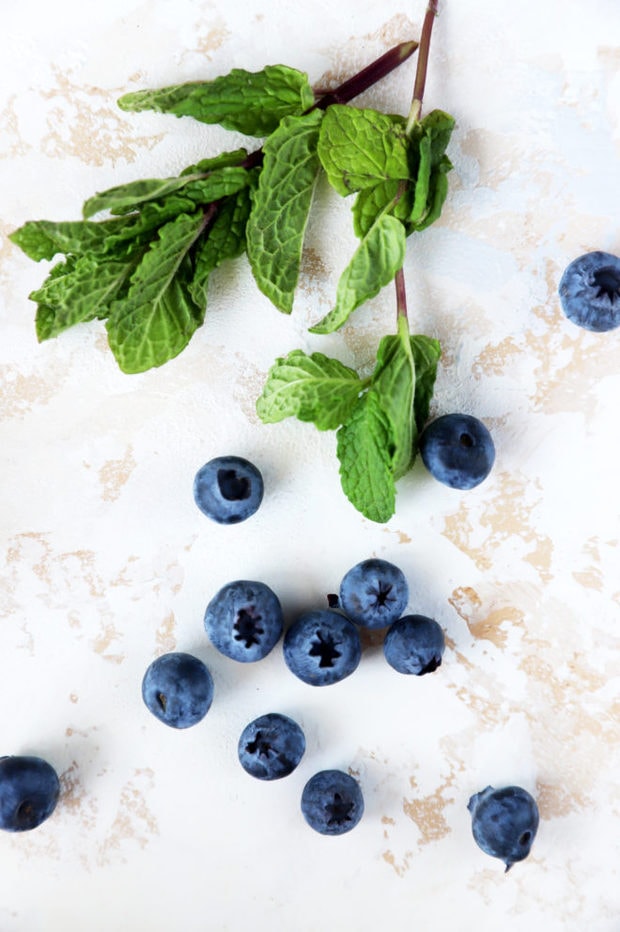 let's make yummy blueberry mint juleps!
Muddle
To start, muddle together simple syrup, blueberries, mint leaves, and lemon juice. Top this mixture with bourbon and fill the glass halfway with crushed ice.
Stir
Now stir to combine. Then top the rest of the way with ice and serve!
Need some more inspiration for cocktails? Check out my booze recipe page!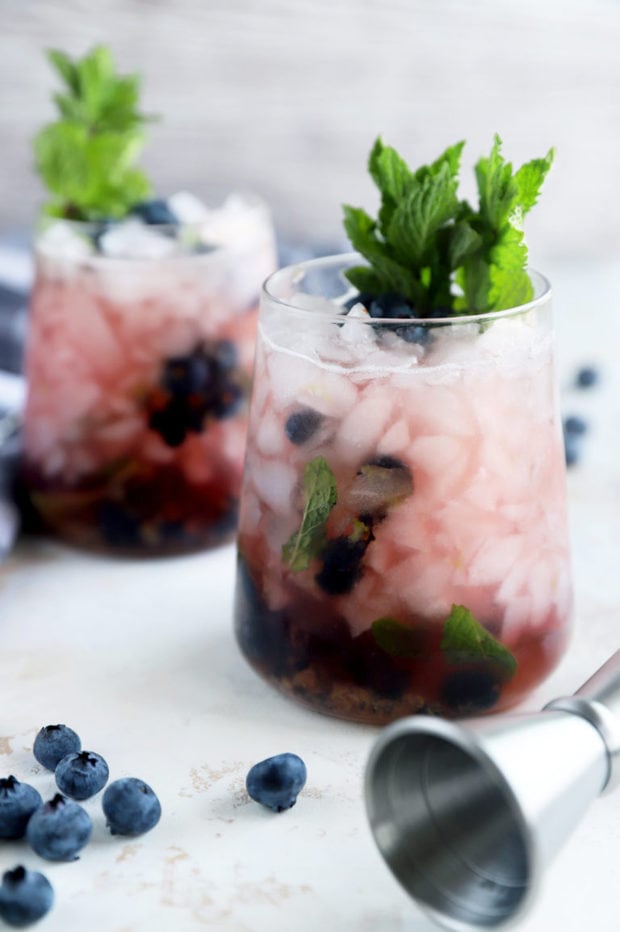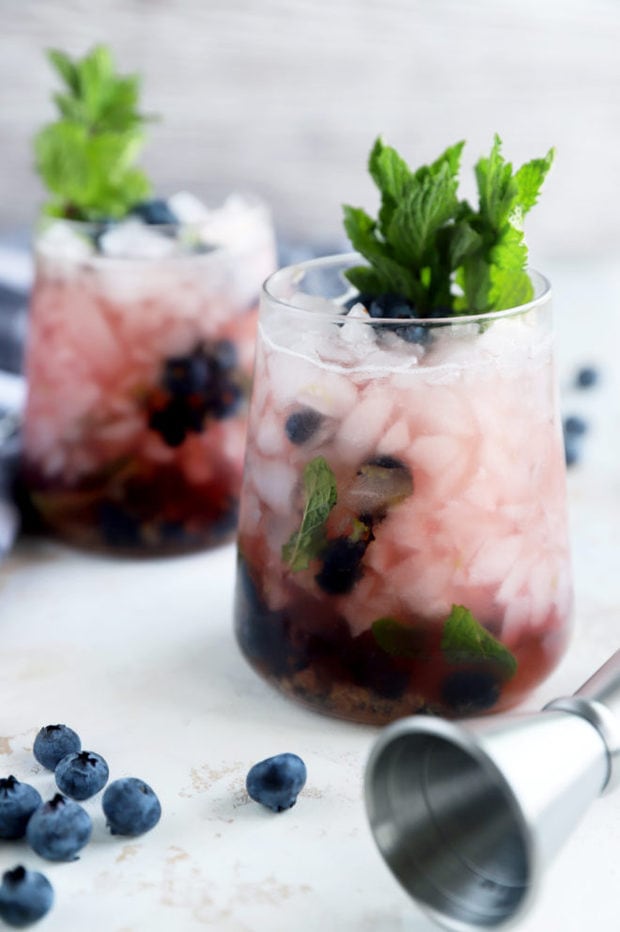 can I use frozen blueberries?
If you are using frozen blueberries, that's totally ok! Just make sure to let them thaw and drain them before using them in the cocktail.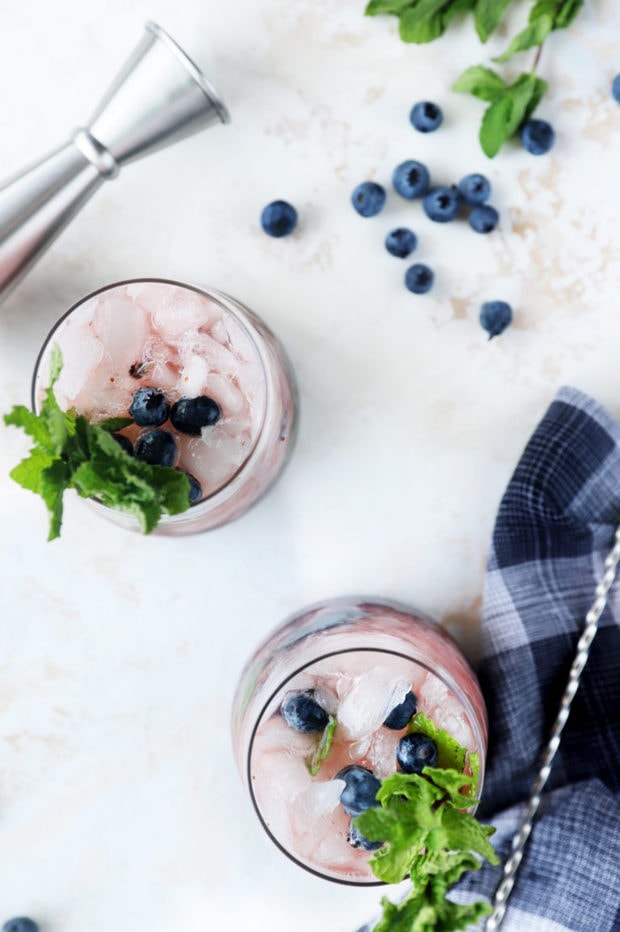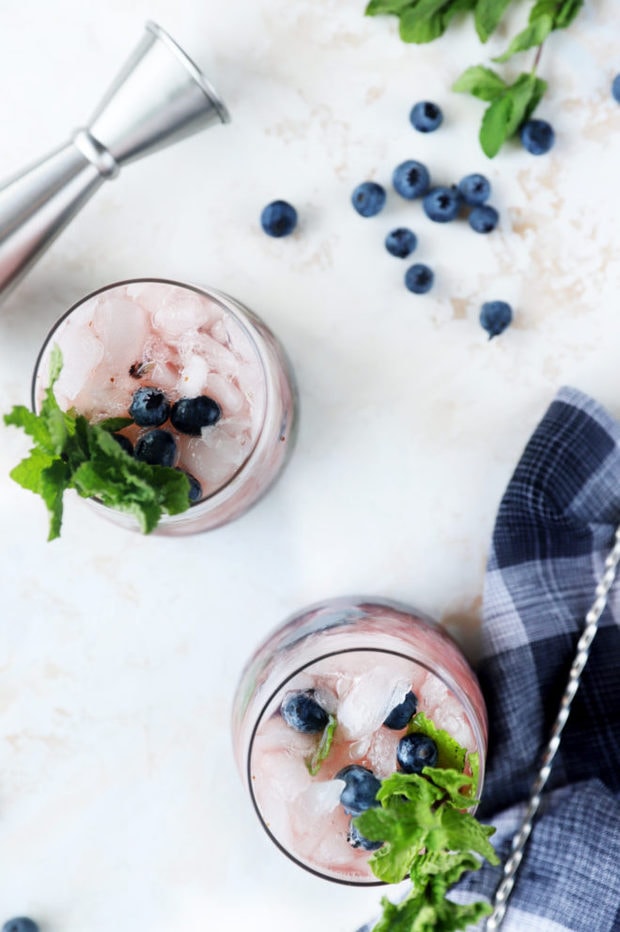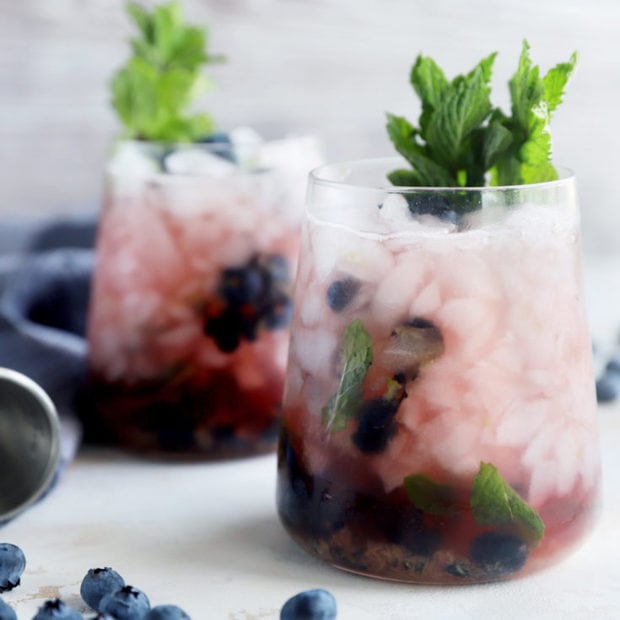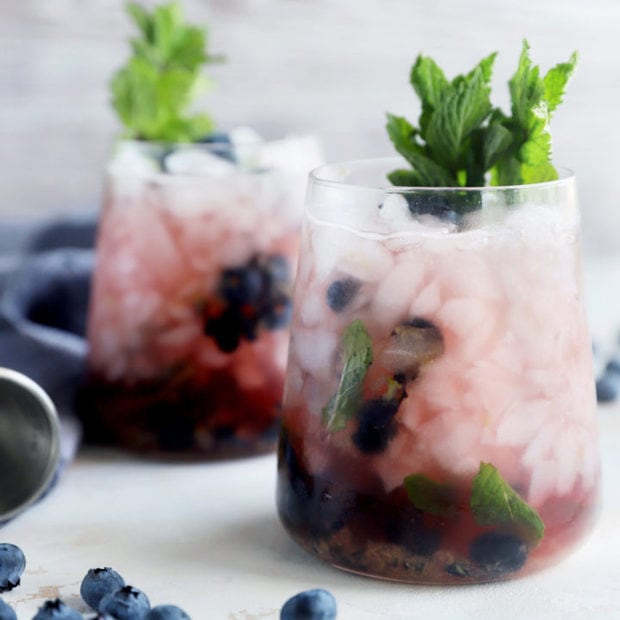 Blueberry Mint Julep
Blueberries elevate the classic cocktail making it ideal for spring and summer!
Ingredients
1/2 oz simple syrup
1/4 oz lemon juice
1/4 cup blueberries
8 mint leaves
2 oz bourbon
Crushed ice
Garnish: mint leaves, blueberries
Instructions
In the bottom of a double old fashioned glass or julep glass, muddle simple syrup, blueberries, mint and lemon juice.
Add bourbon and fill the glass halfway with crushed ice.
Stir to combine.
Fill the glass the rest of the way with ice and serve. Garnish with mint leaves and fresh blueberries.
Recommended Products
As an Amazon Associate and member of other affiliate programs, I earn from qualifying purchases.