Triple Chocolate Avocado Cookies
Triple Chocolate Avocado Cookies are an indulgent chocolate fix that people won't believe is actually healthy. See if you can taste the secret avocado ingredient… I bet you won't be able to!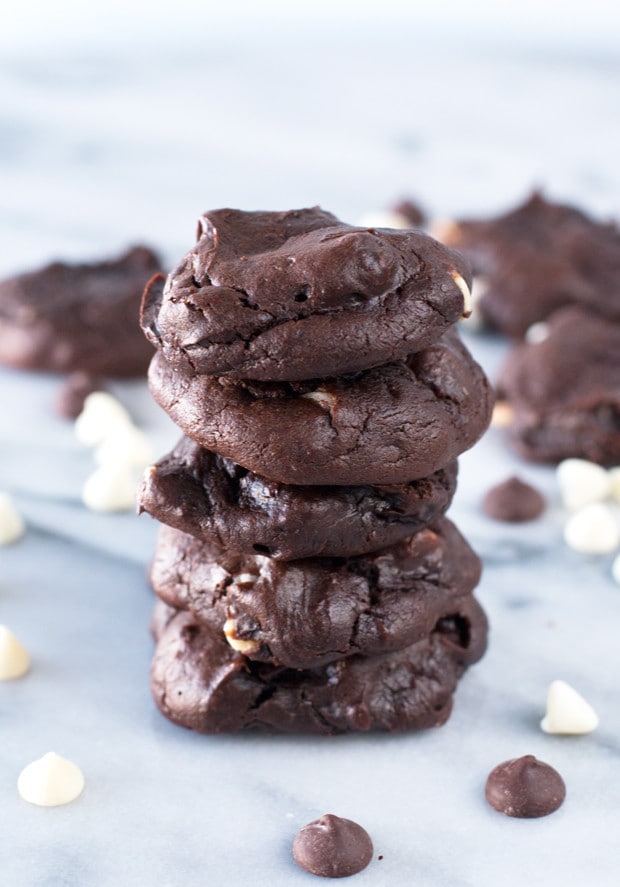 You guys, I seriously can't even handle these cookies right now. I'm kind of freaking out over them.
I probably ate about 5 or 6 of these bad boys as I was testing the recipe, trying to find the avocado in them and you can't taste it at all.
No, I'm not exaggerating. That avocado is hidden so freaking well in these cookies, you'll be able to get even the pickiest eater to fall in love with them.
Then you can sit back and smile to yourself for accomplishing such an amazing feat (based on a true story, just saying).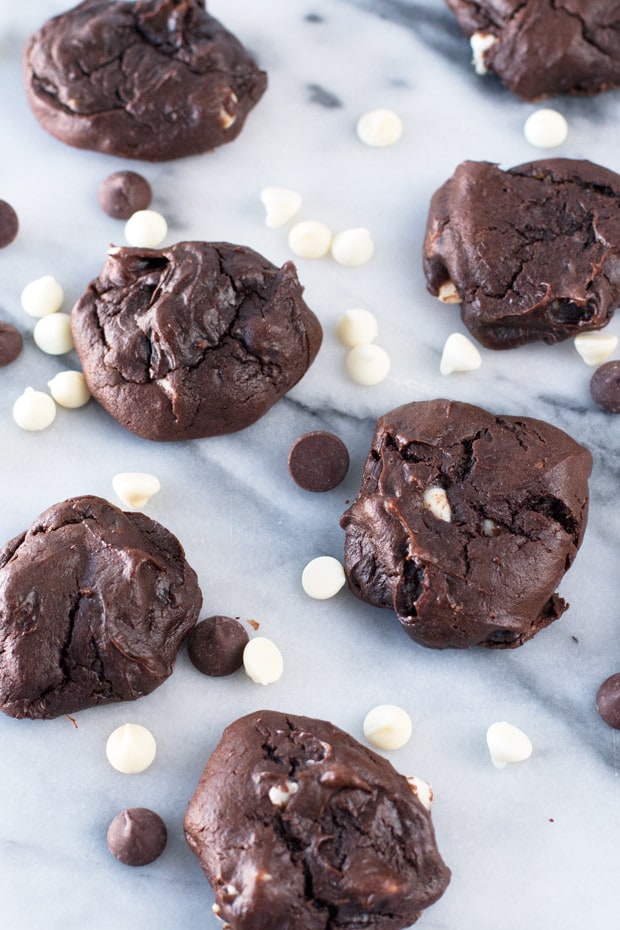 Of course I love avocado and I wouldn't mind having it in all the food I devour, but there's something magical about substituting it for butter and having it be completely untraceable.
It's a healthy cookie, people. Me. Meghan. I made a healthy cookie.
What is happening here, exactly?!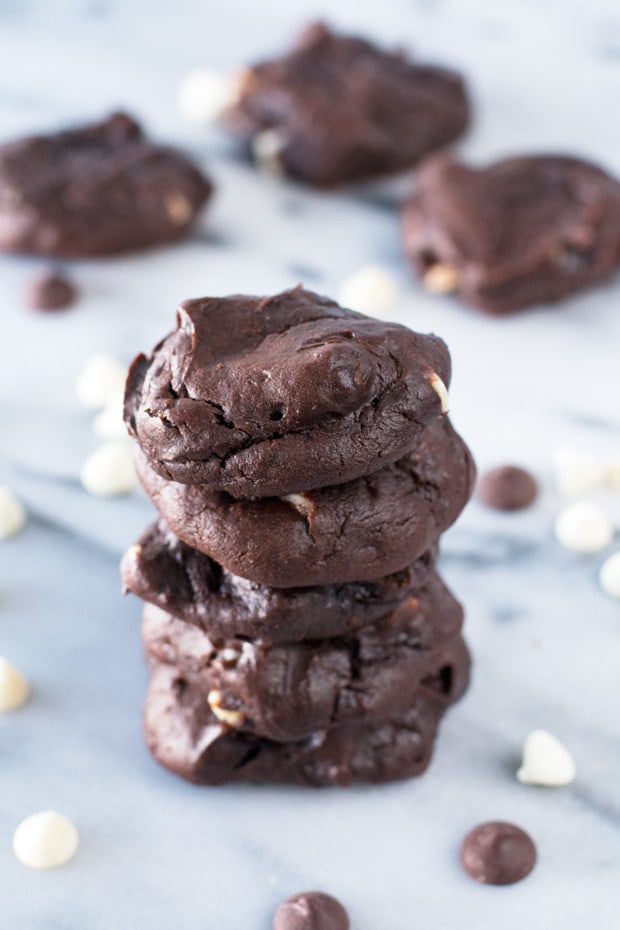 Don't worry, it's still me I promise. No AI robot has come to take over my life or anything. I'm still in here.
Really it all stemmed from me trying to figure out a crazy creative way to use avocados other than in guacamole.
I wanted to bring something completely wild and different to the table, so why not throw some avocado in and triple the chocolate love?
Why not, indeed…
These triple chocolate avocado cookies are like little pillows – soft and absolutely luxurious.
They practically melt in your mouth with every bite. The texture is something I've never been able to perfect with any other cookie in my life and I think, aside from the killer triple chocolate flavor, that's what really makes this cookie unique.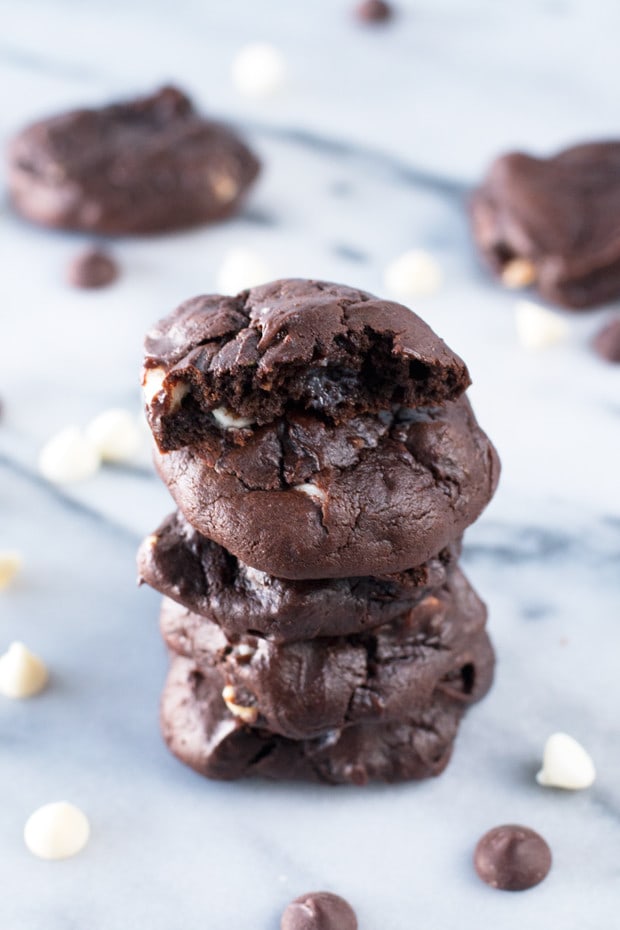 Plus you can eat twice as many because of all those calories you're saving. Nothing wrong with that at all, am I right?
More cookies + more chocolate + avocado = this girl's dream come true.
Pin this Triple Chocolate Avocado Cookies recipe for later!