Please note this post contains affiliate links.
Dark Chocolate Chip Avocado Cake topped with a dark chocolate glaze is an ooey-gooey chocolate cake that'll make you swoon bite after bite. The decadent chocolate glaze on top will almost make you forget that the cake itself is healthy!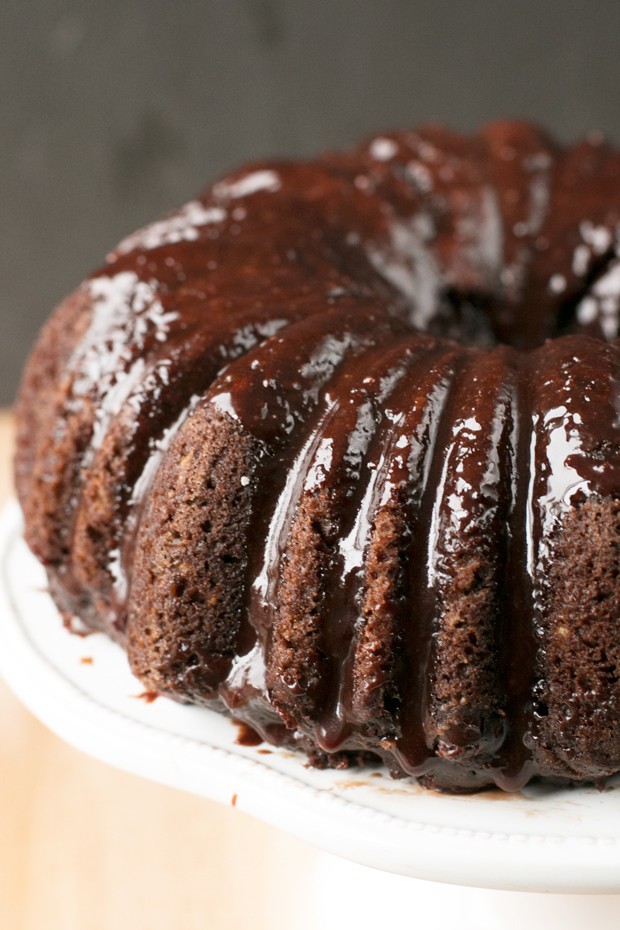 The holidays are wrapping up and it's almost time for those New Year's resolutions that we always attempt to make and not break within the first two weeks.
Do you like to make New Year's resolutions? I am one of those who totally do. However, I have a hard time keeping them when it comes to food.
After a couple of months of parties, treats, and heavy meals, it's hard to just go cold turkey. Know what I mean?
I get into pretty bad habits when it comes to overindulgence so when it comes to the end of the holidays, I like to try to be a little bit healthier with my choices.
Of course, with my chocolate cravings in full swing, that seems little bit difficult to do.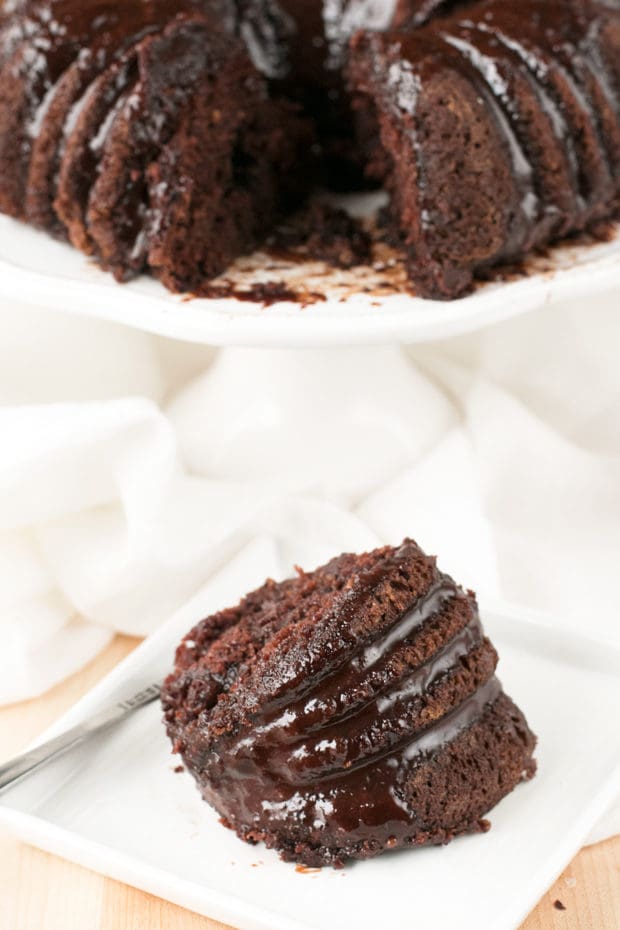 So by healthier, I don't mean only eating salads and cutting out all the sweets in my life.
Instead, I mean cutting calories where I can so that I can keep eating the deliciousness that I know and love.
Or substituting things for the not so healthy things like butter and such when it comes to enjoying some of my favorite things…
LIKE CAKE.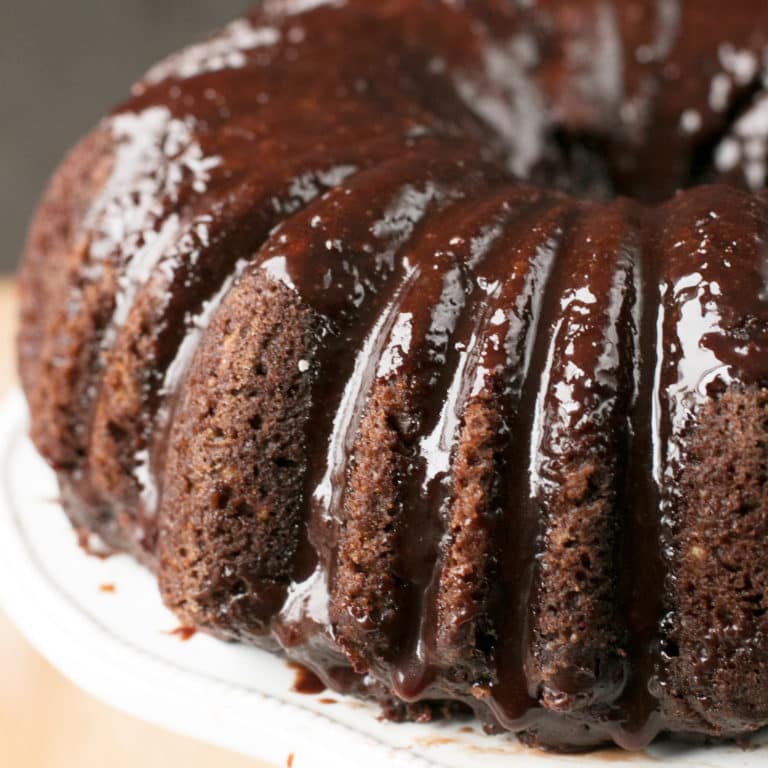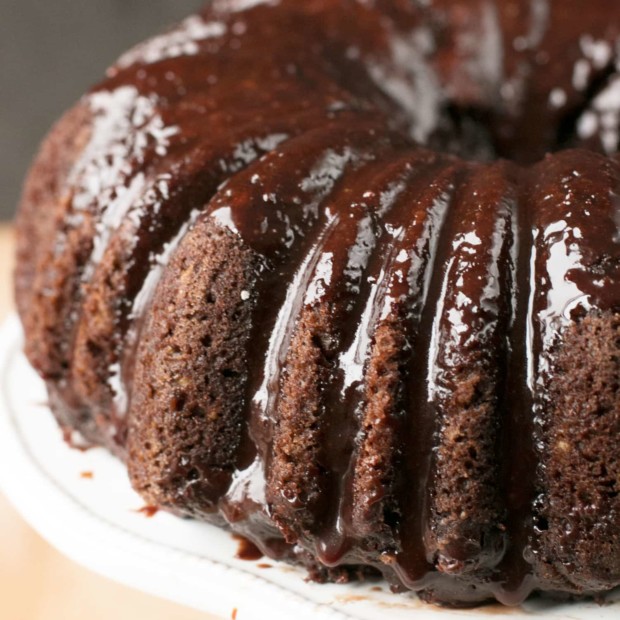 That's where I got the idea to make this dark chocolate chip avocado cake.
I've made triple chocolate avocado cookies before and those were SO bomb. So, I had to go for it in an even bigger way with the chocolate and avocado combination.
I just, I had to make a cake. It's something that I just crave!
A dense, rich, indulgent cake that is made with avocado to lighten up the calories.
However, this doesn't do anything to change the amazingness that is chocolate cake.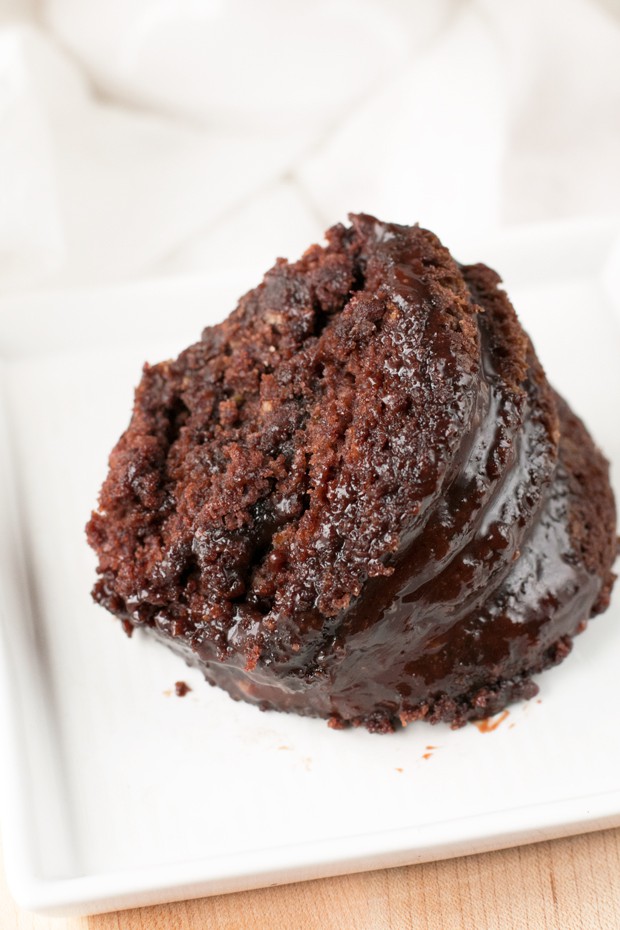 Then I might have topped it with a dark chocolate glaze… Because dark chocolate is healthy still, right?
If you really want to watch some calories, go ahead and skip the glaze.
The cake still tastes insanely good!
You will just be able to shave off a few extra calories without the added indulgence of the glaze. It's so creamy and chocolatey!
A glaze that will make you fall to your knees and praise the cake gods because of its chocolate goodness.
Pair a slice of this bad boy with a giant glass of milk and holy crap. Let me tell you, you are in a whole other level of heaven.
Happy eating, my chocoholic friends!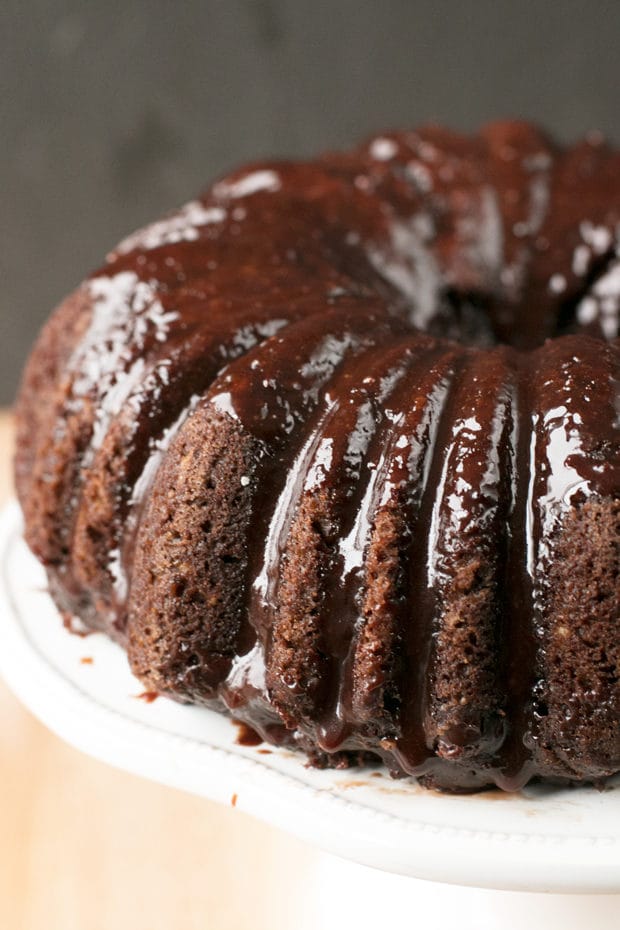 This Recipe's Must Haves
I love bundt pans that give a pretty pattern to my cakes and this bundt pan is my favorite. It's simple and gorgeous, just like you see in the photos!
Get all your mixing simplified with my fav kitchen appliance EVER = a stand mixer.
Measuring spoons and measuring cups for measuring out all the ingredients in the cake and the glaze.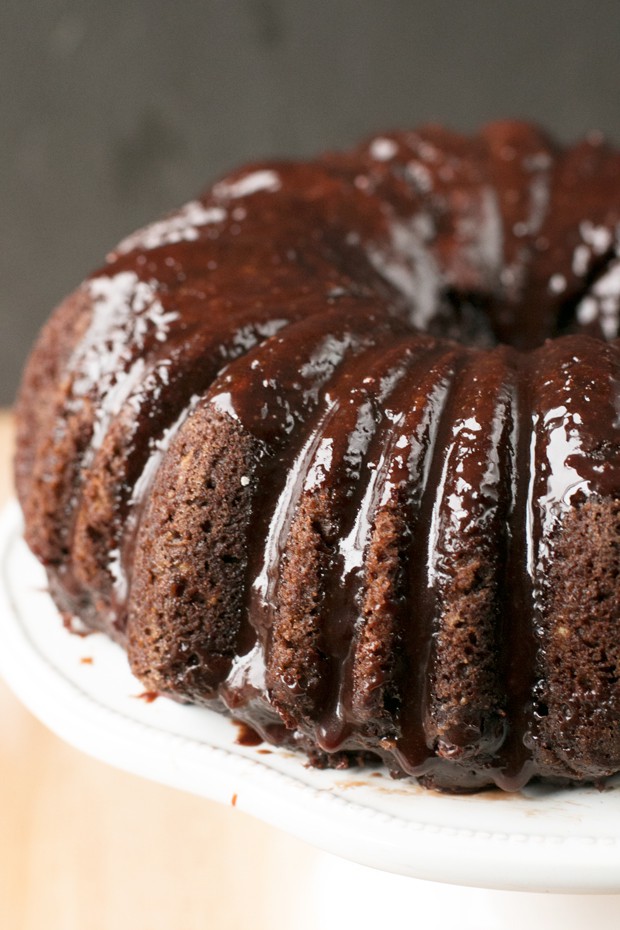 Dark Chocolate Chip Avocado Cake
A dark chocolate glaze is an ooey-gooey chocolate cake that'll make you swoon bite after bite. The decadent chocolate glaze on top will almost make you forget that the cake itself is healthy!
Ingredients
Cake
3 cups All-Purpose Flour
1/3 cup Unsweetened Cocoa Powder
2 teaspoons Baking Powder
2 teaspoons Baking Soda
1/2 teaspoon Salt
1/4 cup Vegetable Oil
1 Avocado, Mashed smooth
2 cups Water
2 cups Granulated Sugar
1 1/2 teaspoons Pure Vanilla Extract
1/2 teaspoon Mint Extract
1 cup Dark Chocolate Chips
Dark Chocolate Glaze
2 ounces Dark Chocolate
3 tablespoons Unsalted Butter
1 cup Confectioners Sugar
2 tablespoons Hot Water
1/2 tablespoon Pure Vanilla Extract
Instructions
Preheat oven to 350°F. Butter and flour a Bundt pan.
In a large bowl, whisk together flour, cocoa powder, baking powder, baking soda and salt. Set aside.
In a separate large bowl, whisk together vegetable oil, avocado, water, vanilla and mint extract. Whisk in granulated sugar until combined.
Add wet mixture to dry mixture. Stir in until combined and smooth.
Pour batter into greased Bundt pan. Sprinkle with dark chocolate chips. Bake for 45 to 55 minutes, or until set in the center.
Let cake cool for 15 minutes and turn out onto a cooling rack until completely cooled.
In a medium saucepan, melt chocolate and butter together over low heat. Whisk in sugar.
Stir in water 1 tablespoon at a time, until combined. Then stir in vanilla.
Drizzle chocolate frosting over cake and allow to set for at least 20 minutes.
Slice and serve!