When it comes to ordering the best delivery (or pickup) for those lazy nights when I don't want to cook, I turn to my top five Asian dishes to order for delivery right here in Denver. From my fave pad thai to the most flavorful ramen, here's how to get the best of Grubhub in the three-oh-three.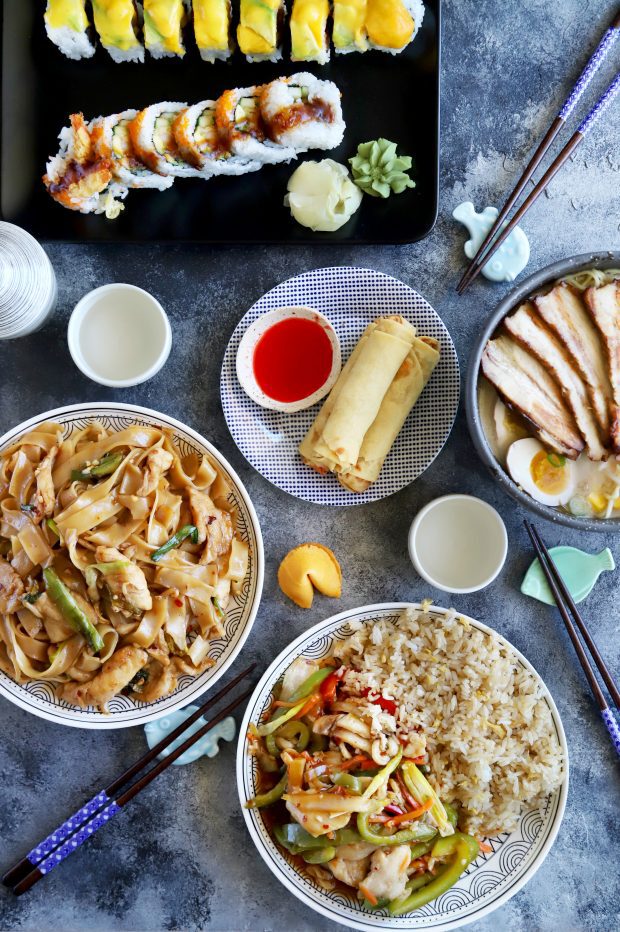 Disclosure: This post was sponsored by Grubhub. As always, all opinions are my own. Thank you for supporting the brands that support Cake 'n Knife!
So, obviously, I cook a lot.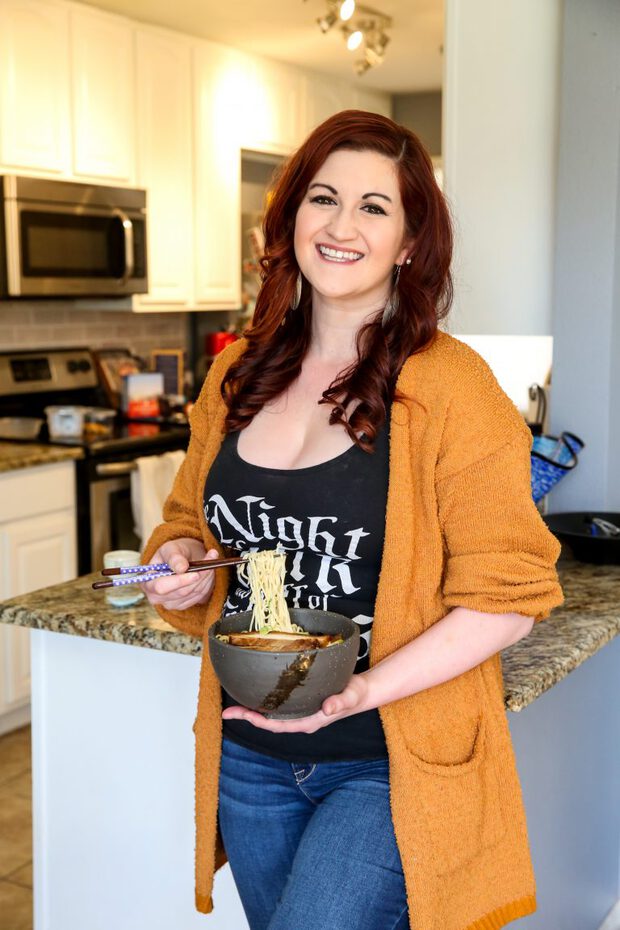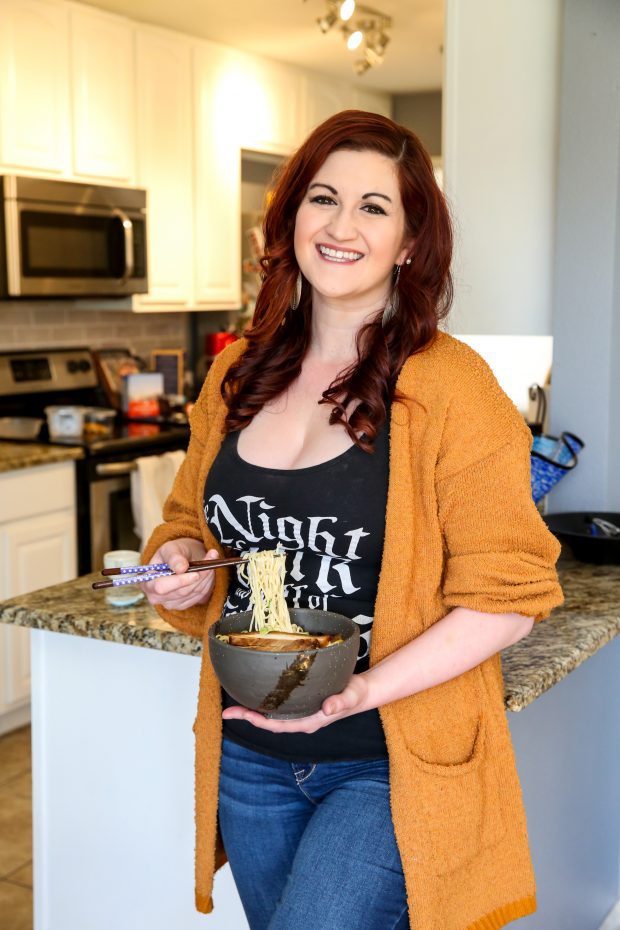 I think that's pretty apparent if you've ever been on this site before.
However, there are some nights when cooking is the last thing I want to do. Contrary to what you might think, our house isn't always full of leftovers.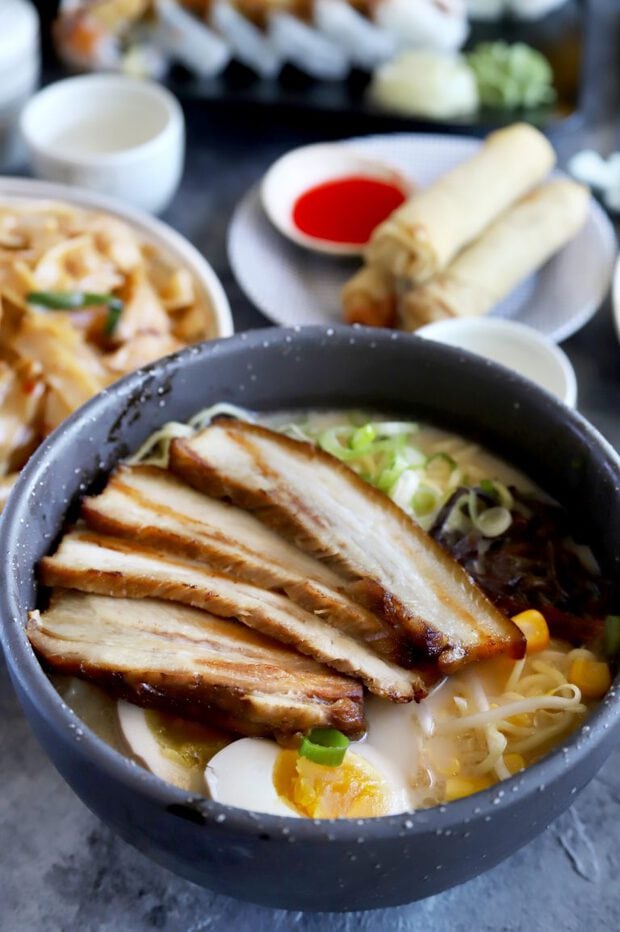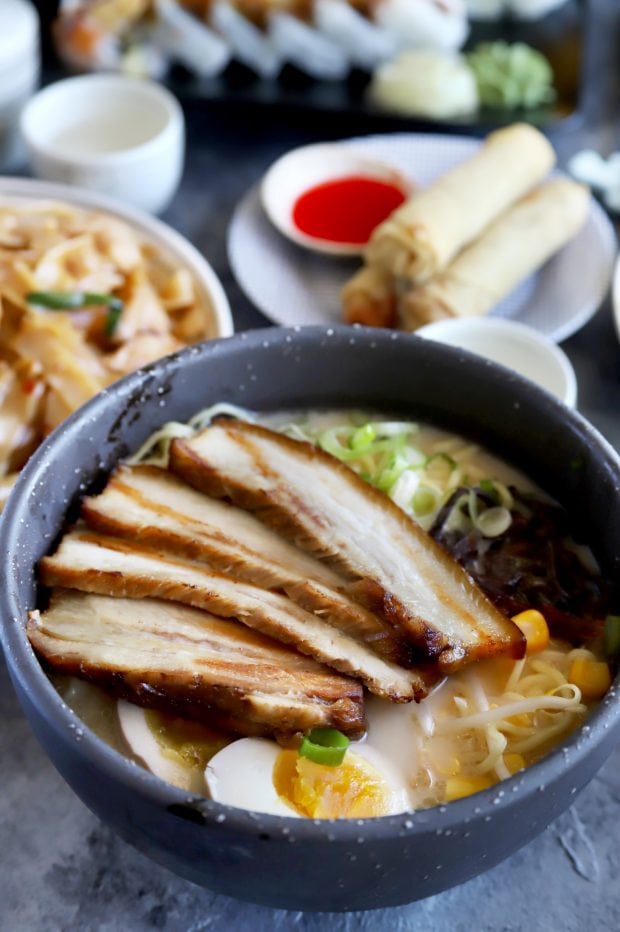 I mean, there can be leftovers but sometimes those leftovers are all sweets or cocktails (don't worry, I'm not complaining). That's not dinner – or at least, that can't be dinner ALL the time, HA.
The one place I always turn to on those nights where I'm exhausted, the Man is working late, and I just don't even wanna deal? GRUBHUB.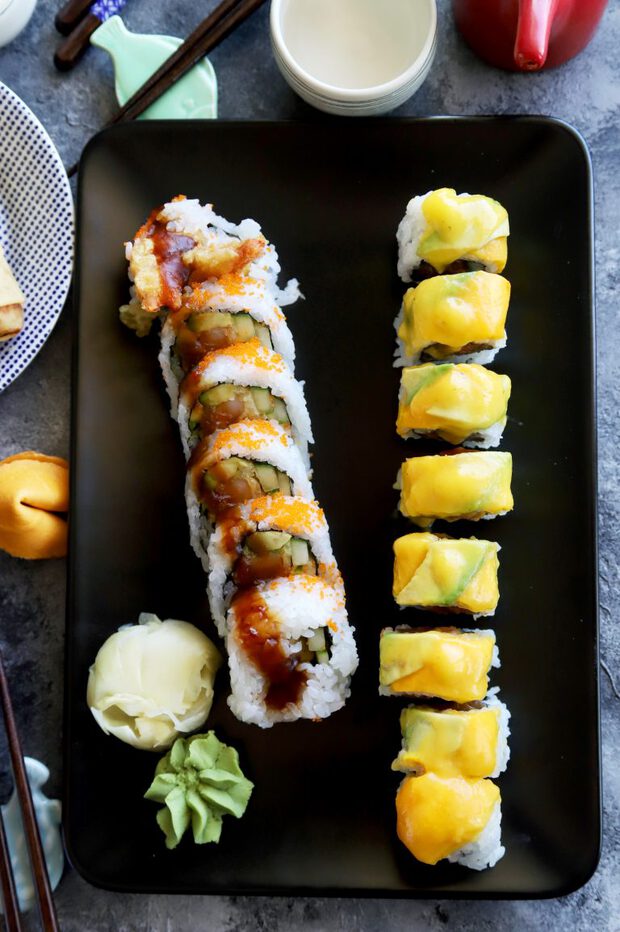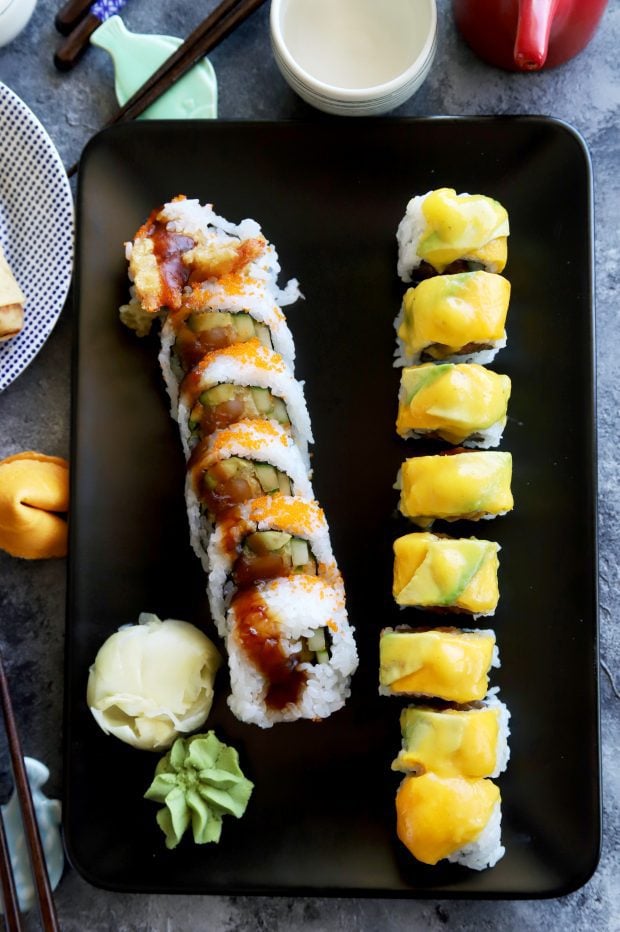 I'm sure you know Grubhub pretty darn well, but if you don't, you need to get to know it. It's basically the easiest way to get the best food in your area (especially Asian dishes), delivered right to your door!
So, let's talk about my favorite Asian dishes for some inspiration for your next order, shall we?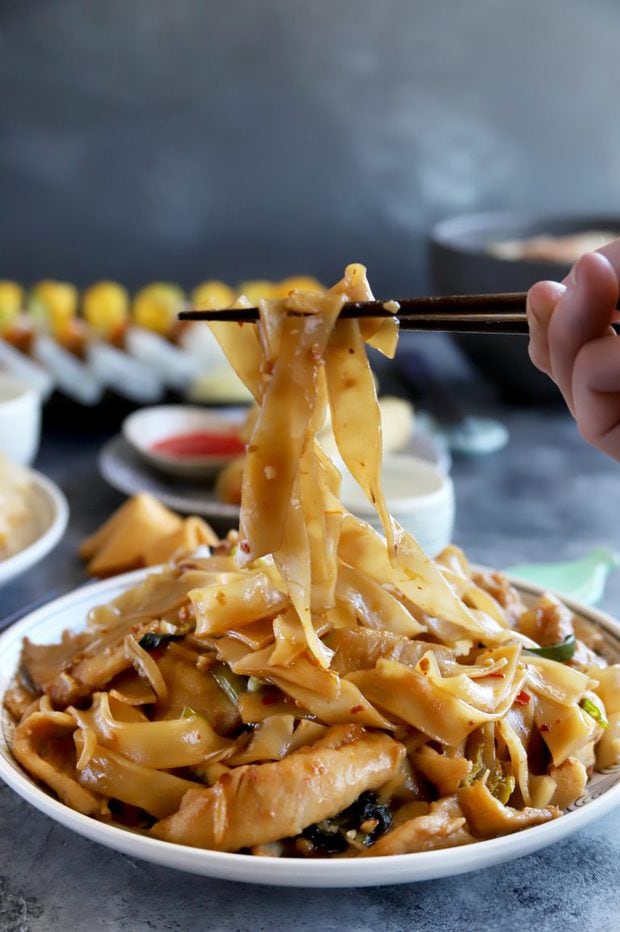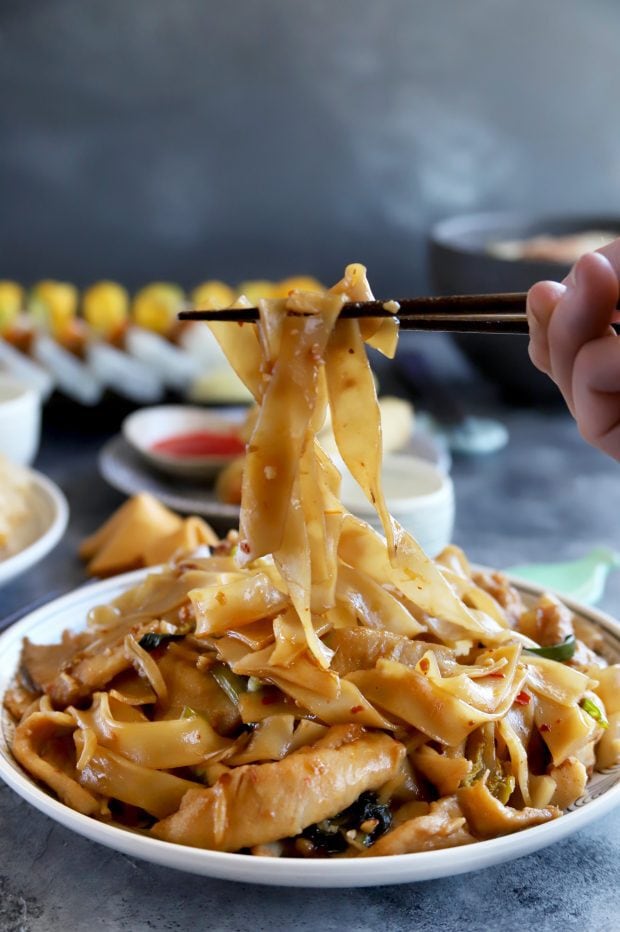 Pad Thai or Drunken Noodles
Thai food is one of my obvious favorites to order and when it comes to my favorite dishes, it's all about the noooooooooodles. For me, Pad Thai (the Man's personal favorite) and Drunken Noodles are the dishes to turn to every single time.
The wide rice noodles soak up the sauce so well. The sauce is one that keeps really well when it's being delivered (or even ordered for pickup). If you are in Denver, check out Tott Asian Grill because they know how to do it RIGHT. Not to mention, they will turn up the heat if you ask them to!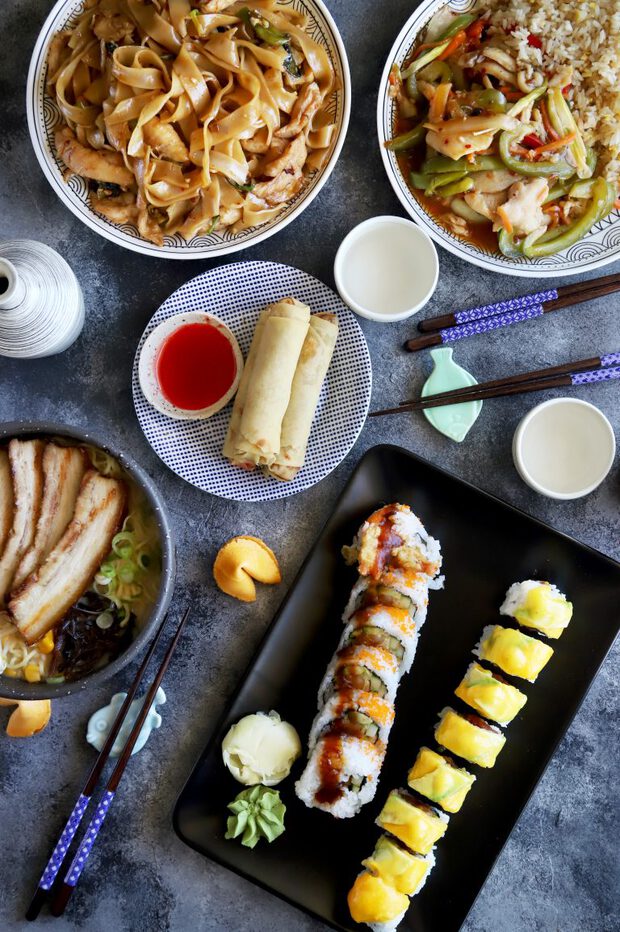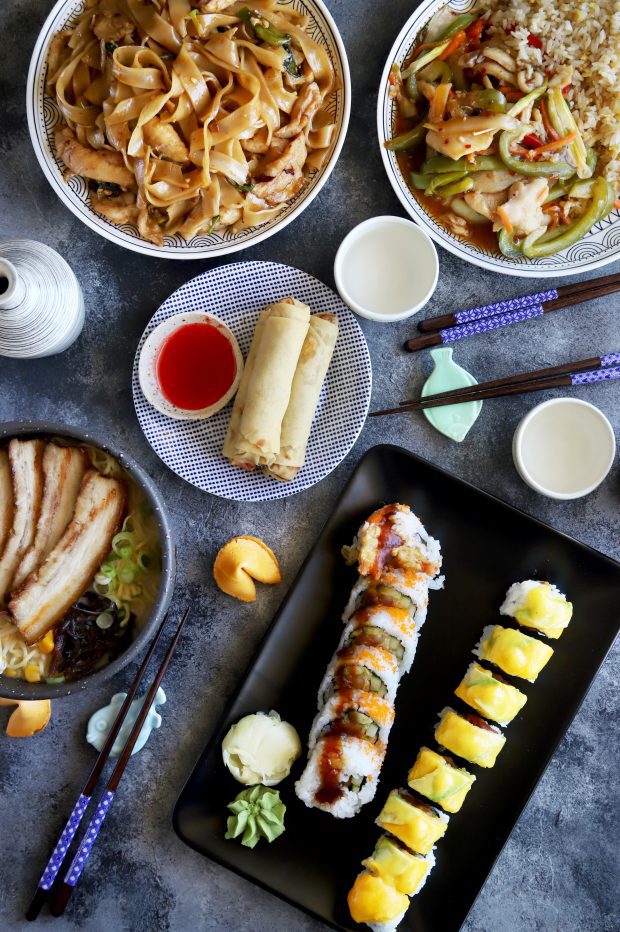 Hunan Chicken or Sesame Chicken
I know this may sound super basic, but when it comes to Chinese food, these two dishes are my FAVE. I love to order from Imperial Dragon personally because they do it right every single time. It took us FOREVER to finally weed out the perfect spot for Chinese food, let me tell you, but that's where Grubhub and the awesome reviews come in.
For us, it's Imperial Dragon that always satisfied our desires. Their Hunan chicken quickly became a favorite, but from time to time I'll mix it up with sesame chicken. Somehow they keep their chicken nice and crispy, all the way to our front door! It's MAGIC.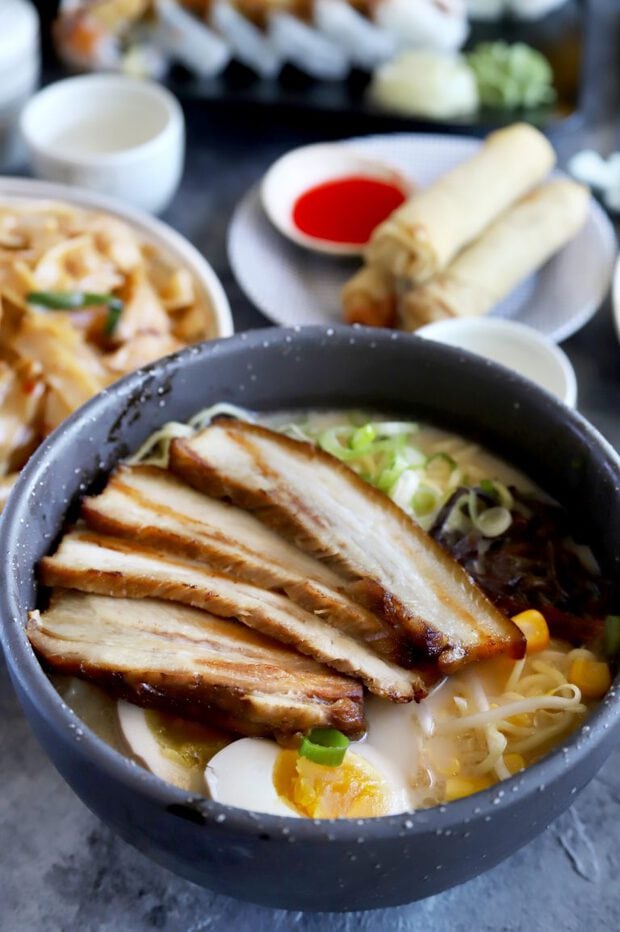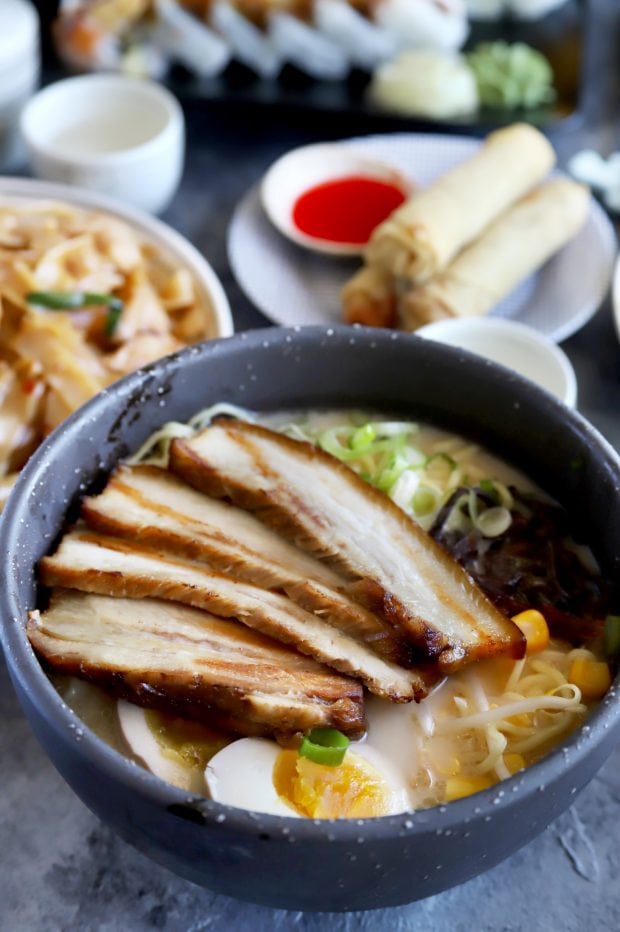 Ramen
You might think that ramen is not the best dish to order for delivery, but when you order from the right place (like The Ramen House), they know how to package it up the right way. I ordered the Tonkotsu Ramen with it's creamy and rich pork broth, thick and generous slices of pork, and all the classic toppings.
They also have the other classic types of ramen that you know and love. The best part is they package everything up separately, so you can build your bowl of goodness without the noodles getting too soggy as they soak in the broth while you wait for your delivery to arrive.
To me, that's a detail that seriously counts when it comes to having the perfect ramen at home!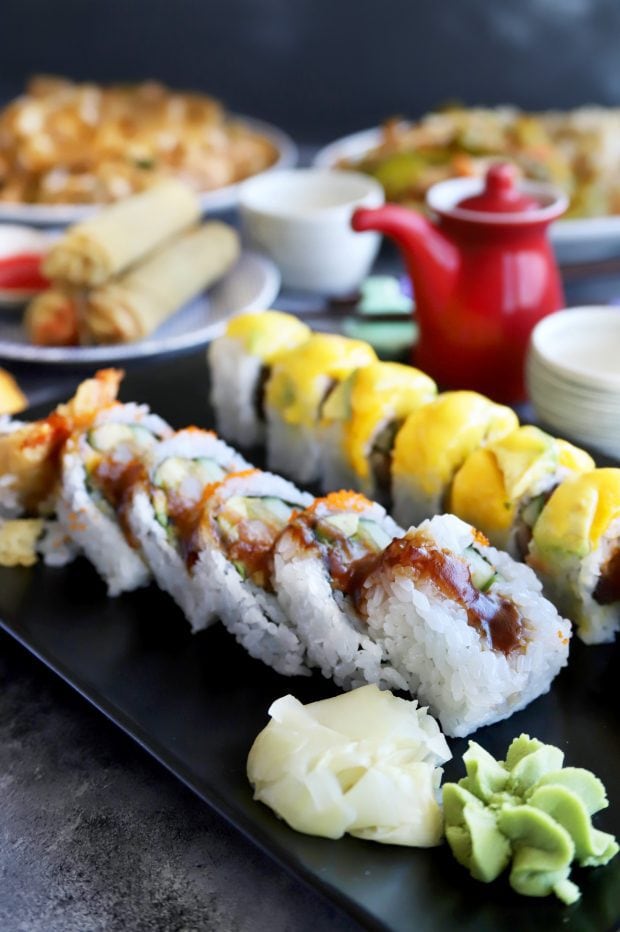 Ok, so before you say I'm crazy, sushi really can be delicious when delivered. It's all about ordering it from the right place. For me, I love the Mango Roll at Ginza, with a side of crispy egg rolls of course 😉
It's all about finding a place that will do their sushi right, and uses fresh ingredients. Thankfully there are lots of people on Grubhub throwing out their honest reviews. I am one of those people who doesn't just look at the rating, I like to scour the reviews too. Ginza always has such positive reviews, I absolutely had to go with them.
Even if you don't live close enough for them to deliver, you'll always be able to find one that's perfect for you depending on where you live in Denver.
Though Ginza does do pickup so…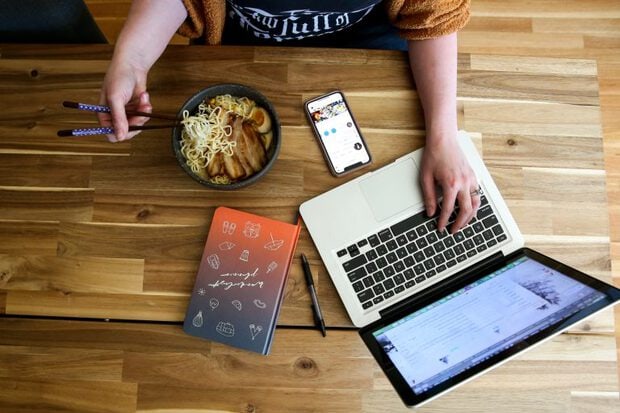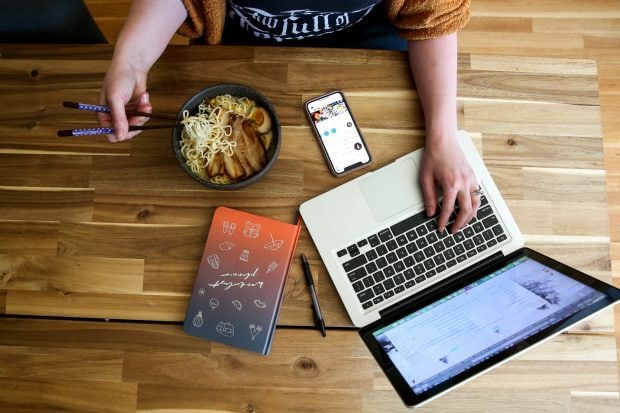 Pho
I am super lucky to live close to the Pho center of Denver, but let's be honest, sometimes leaving the house is just too much. That's where Tony Pho comes in to save the day. I mean, if you just look at the vast amount of reviews on Grubhub, you'll see what I'm talking about.
The broth is extremely flavorful, and just like the ramen, they package it all up the right way so you can really enjoy it at home.
Pro tip: the broth will come hot, but just in case you like your meat a little well done or aren't gobbling it down right away, microwave the broth for about 30 seconds to 1 minute (or more if necessary) to get it extra hot for those slices of beef (or whatever protein you choose).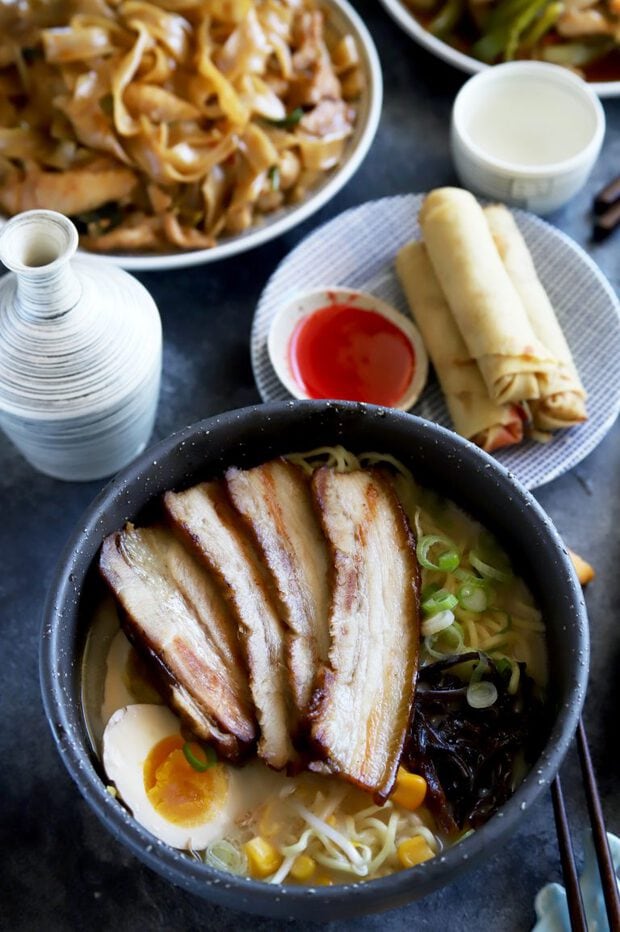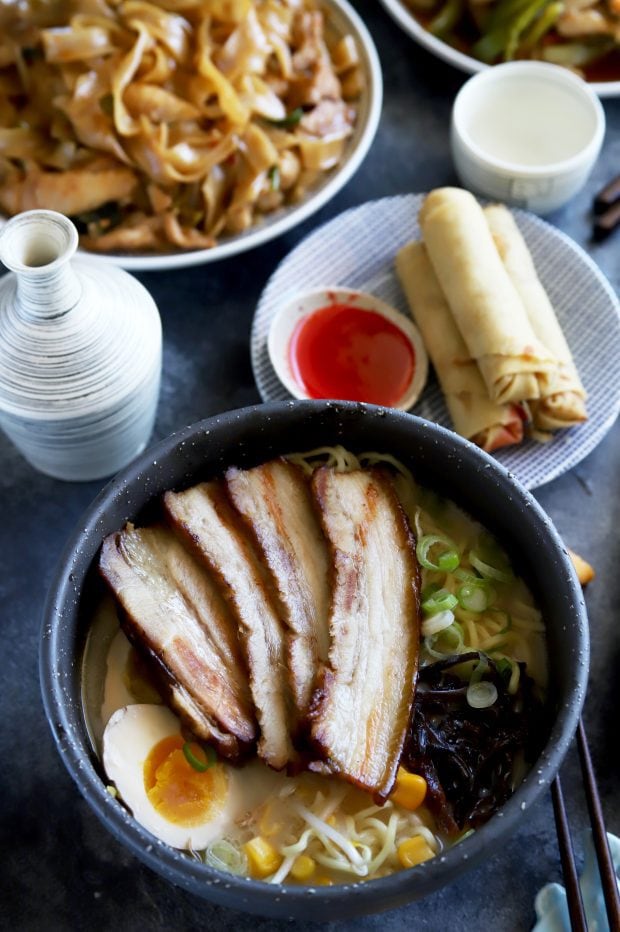 Are you hungry yet?
Well I'm SUPER EXCITED to tell you that Grubhub is giving all you lovely readers $12 OFF your first order of $15+! Just use the promo code CAKENKNIFE at checkout!
What's one of your favorite Asian dishes to order for delivery?